It doesn't get more classic than a black and white wedding at a DC establishment like DAR, but Natalie Rainforth and Ryan Poteet gave their chic Washington wedding some fun twists, from their modern lounge area on DAR's Portico to the sliders and milkshakes they served as snacks. All of the classy details were caught on camera by Stephen Bobb Photography in the photos below.
Like B&G on Facebook | Follow B&G on Instagram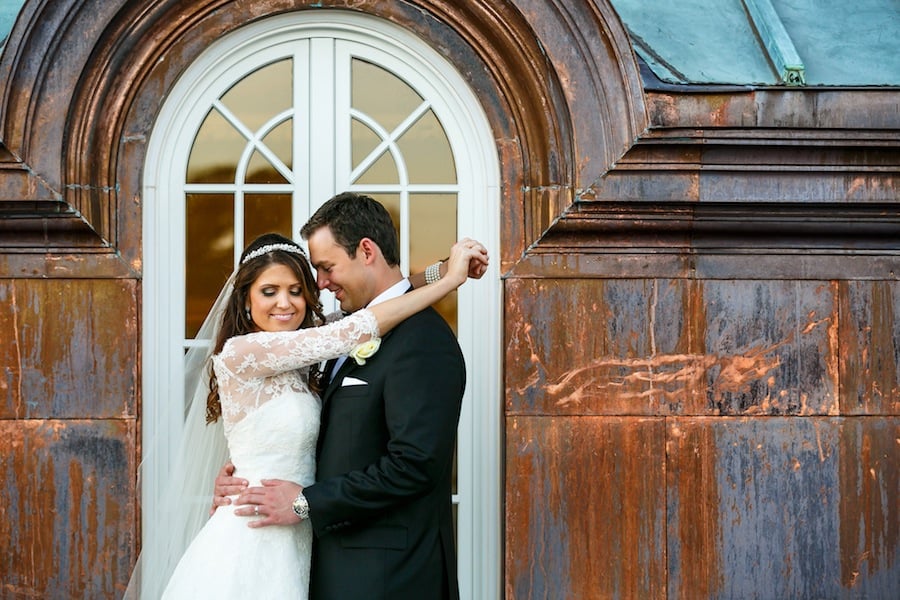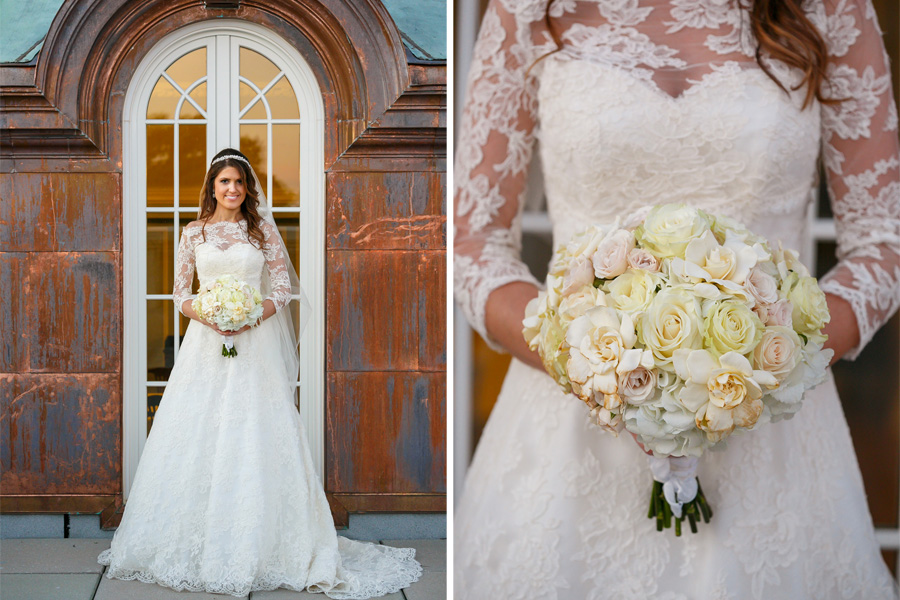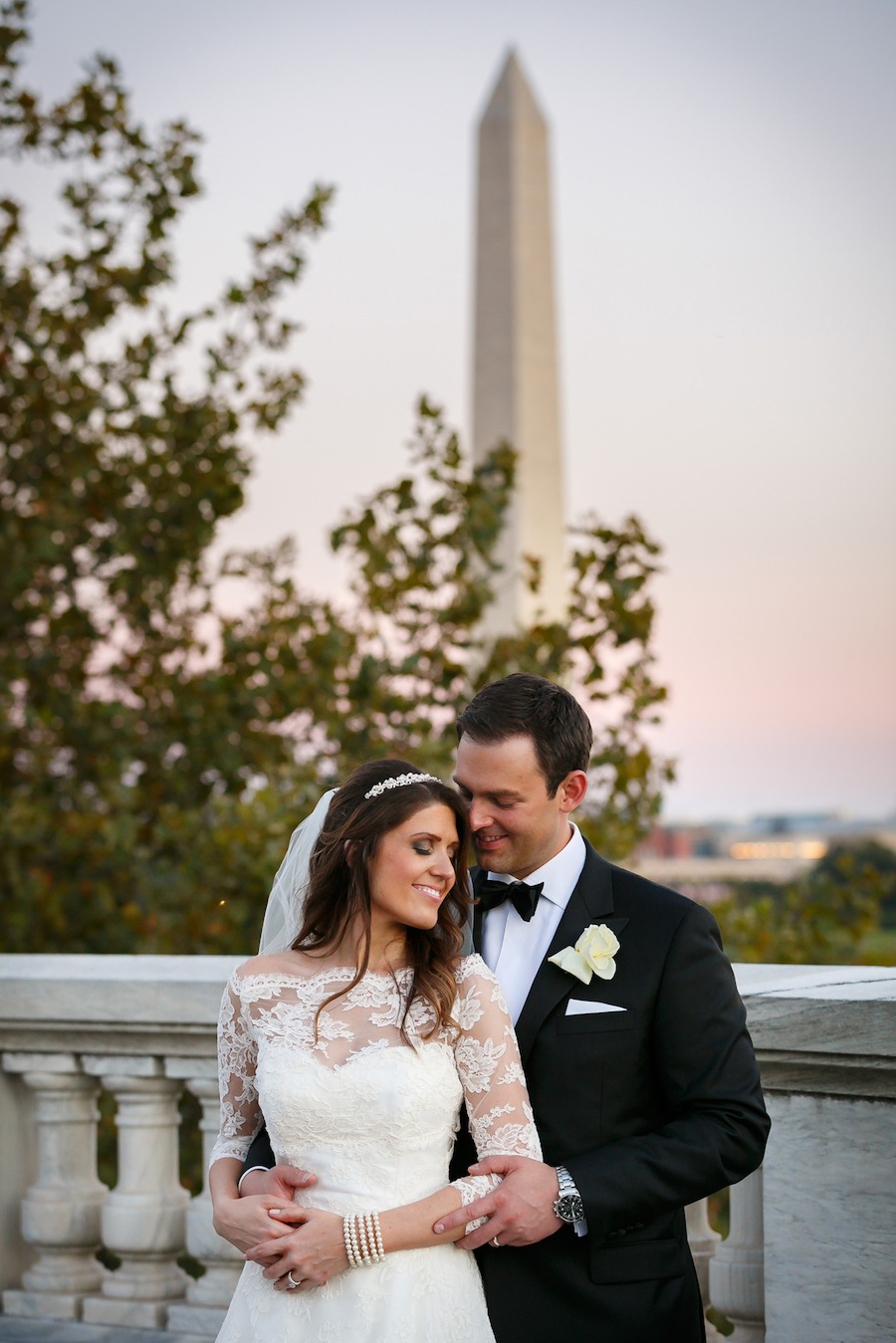 Though both Ryan and Natalie were attracted to one another when they met working in DC in 2008, Natalie's move back to California to take the bar exam and start her legal career at a Los Angeles firm almost sealed their fate. But they stayed in touch, and when Ryan followed Natalie to California to begin law school, new possibilities for their relationship arose.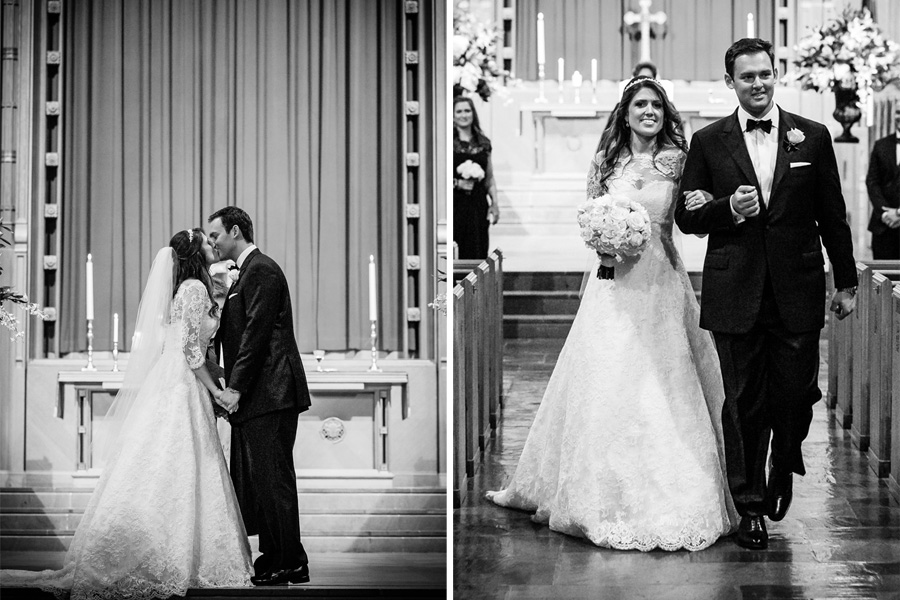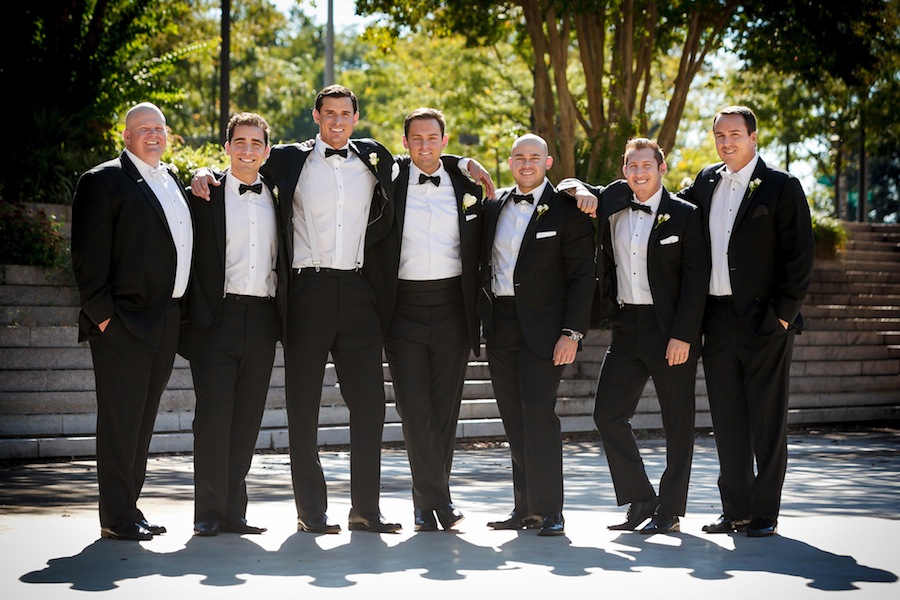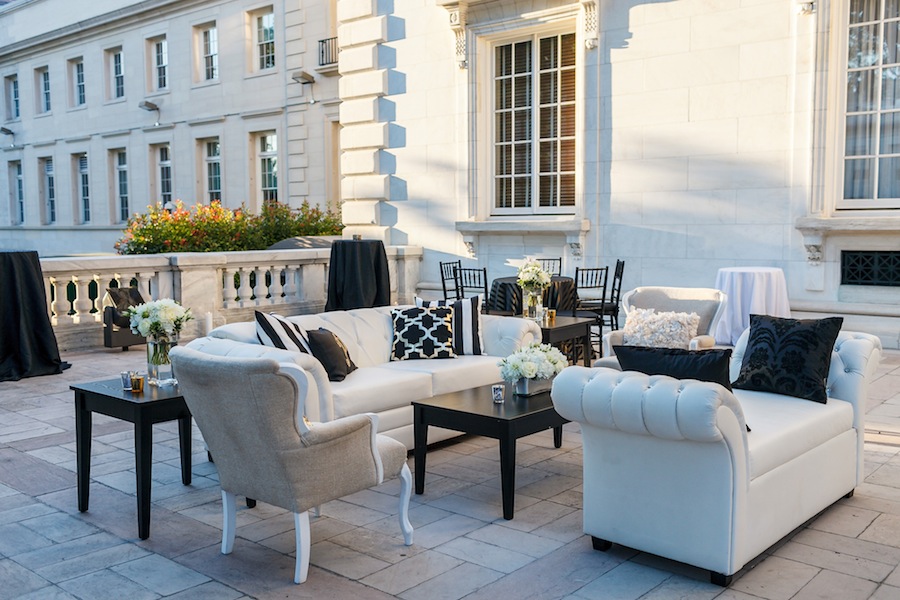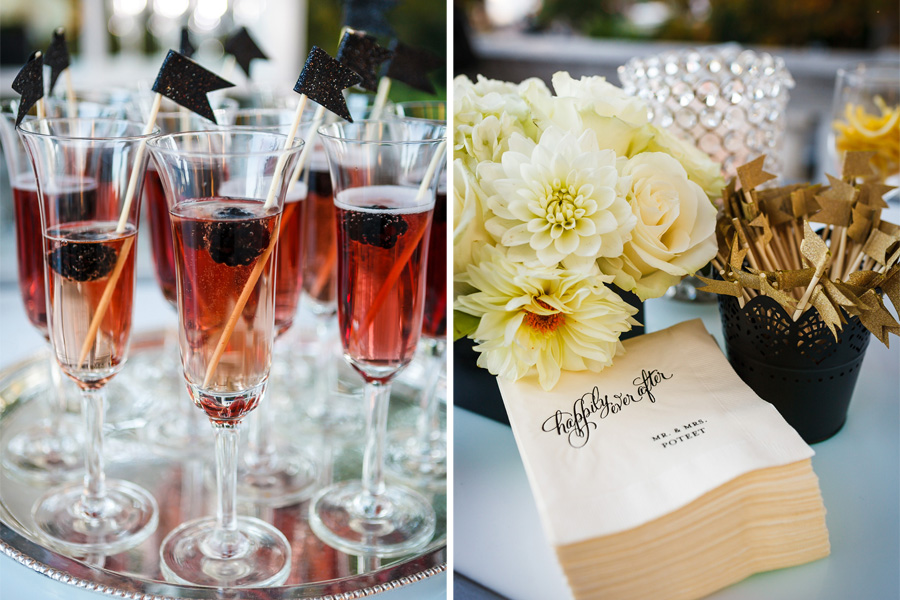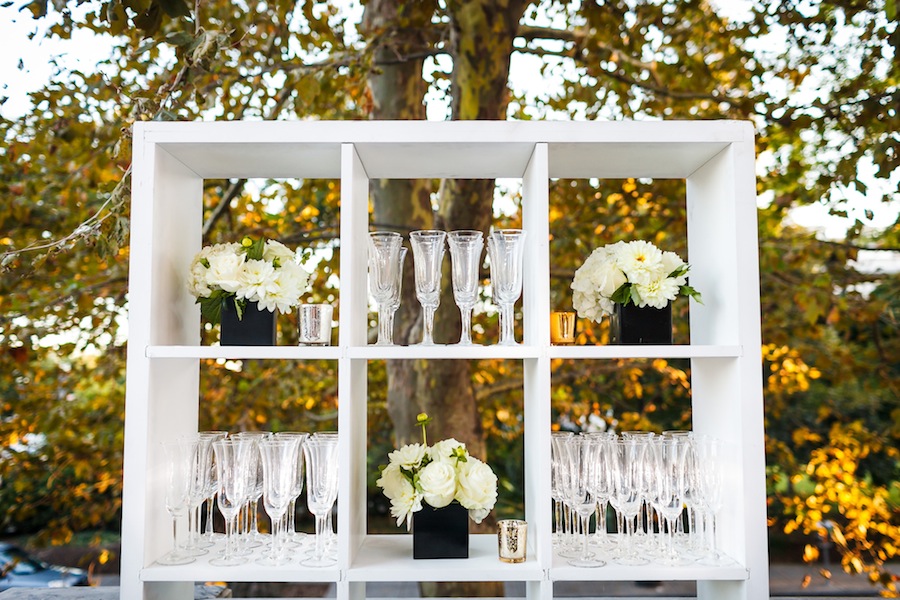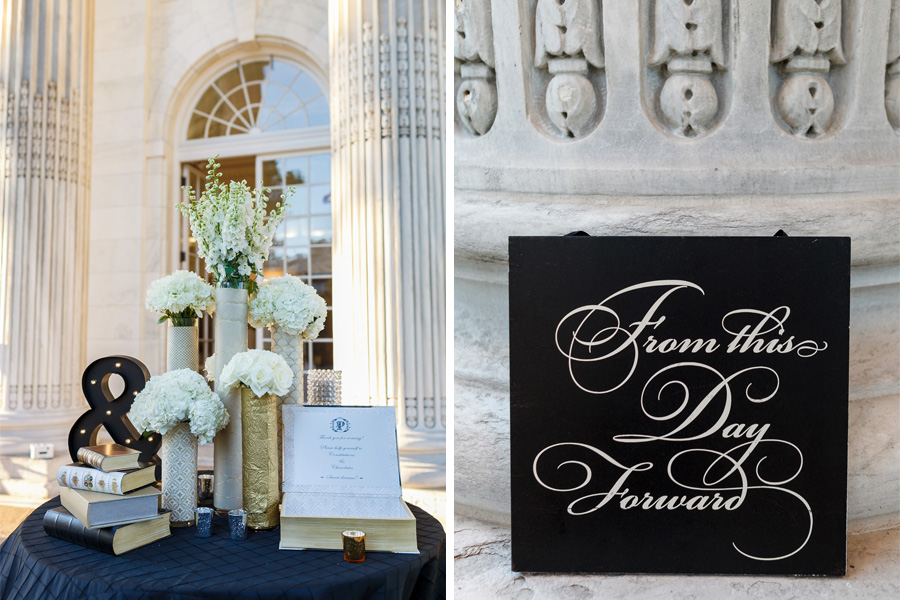 They dated for three years, and after Ryan had passed the California bar, he flew home to Virginia to visit his parents and to go ring shopping. Weeks later, when Natalie came to visit, they went on a walk in Capitol Hill, and it was by the Senate Reflection Pool that Ryan got down on one knee and pulled out–no, not a ring–a bread bag tie. A running joke from their years of dating, Ryan remembered that Natalie had always said that "a bread bag tie would do just fine" whenever he chose to propose. After Natalie said, "Yes," to his humble offer, Ryan pulled out a small box, a stunning halo diamond ring inside.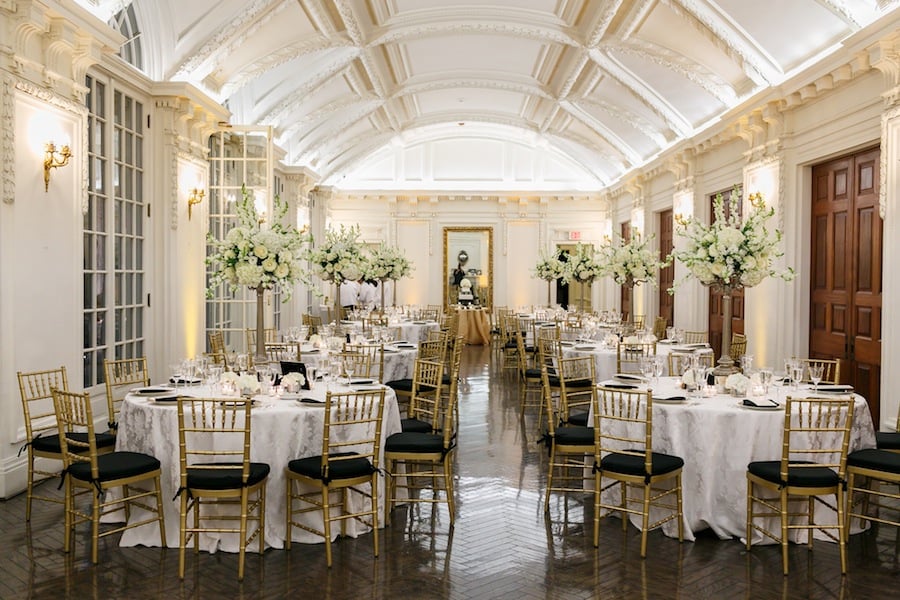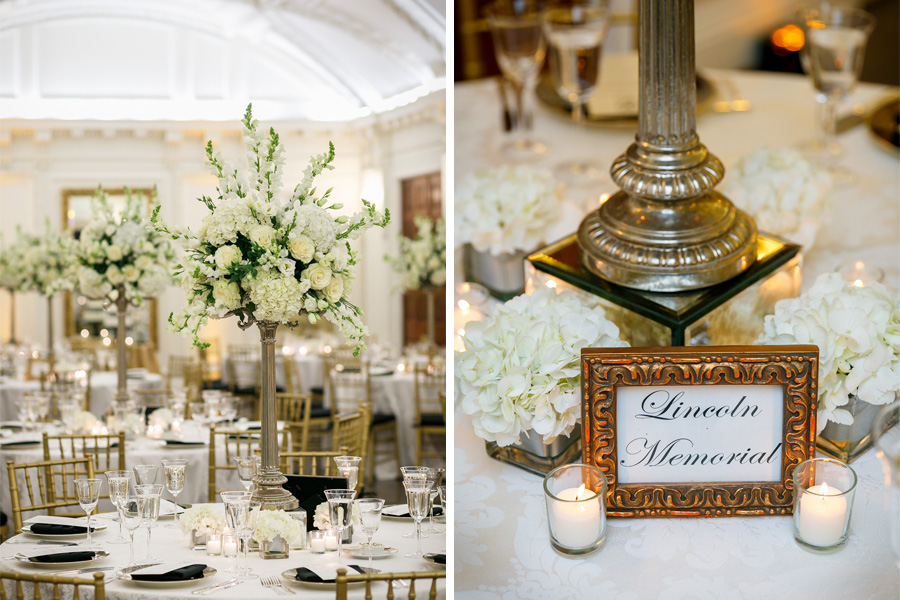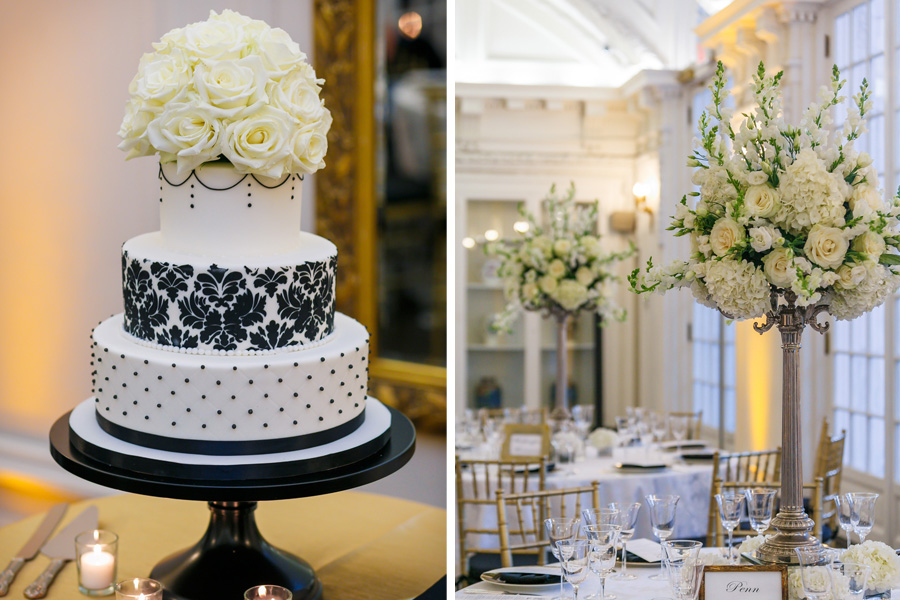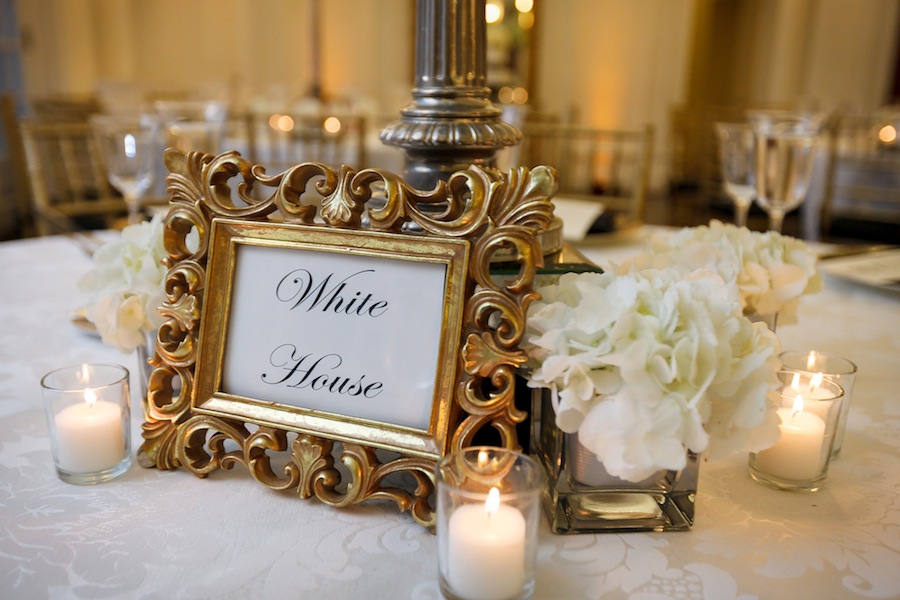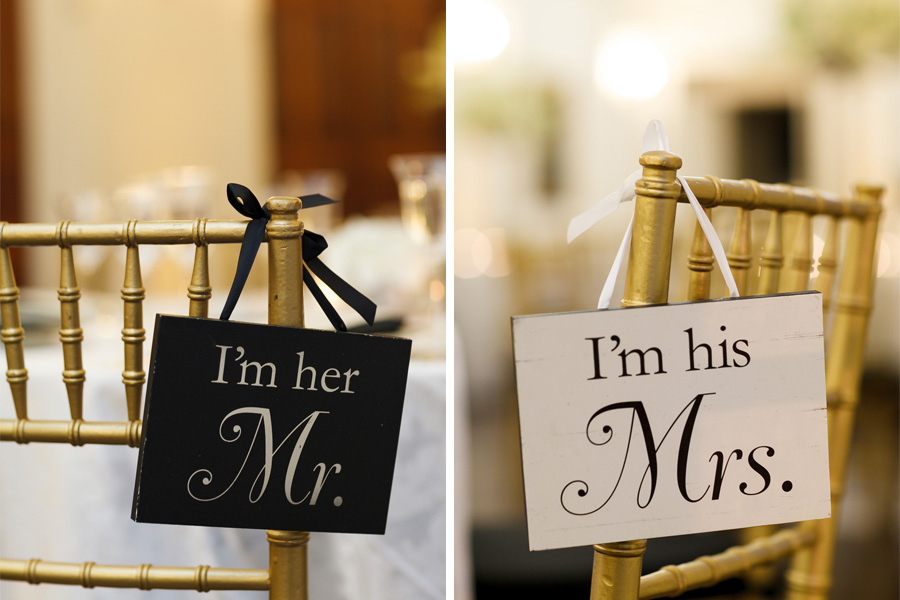 For their wedding on September 27, 2014, Ryan and Natalie planned a classic Washington affair–complete with DC locations as table numbers and mini copies of the Constitution and monument-shaped chocolates for favors. They toasted to the years to come with their guests from the bar set up on DAR's Portico, which later turned into the dance floor so they could groove with their guests in the open air.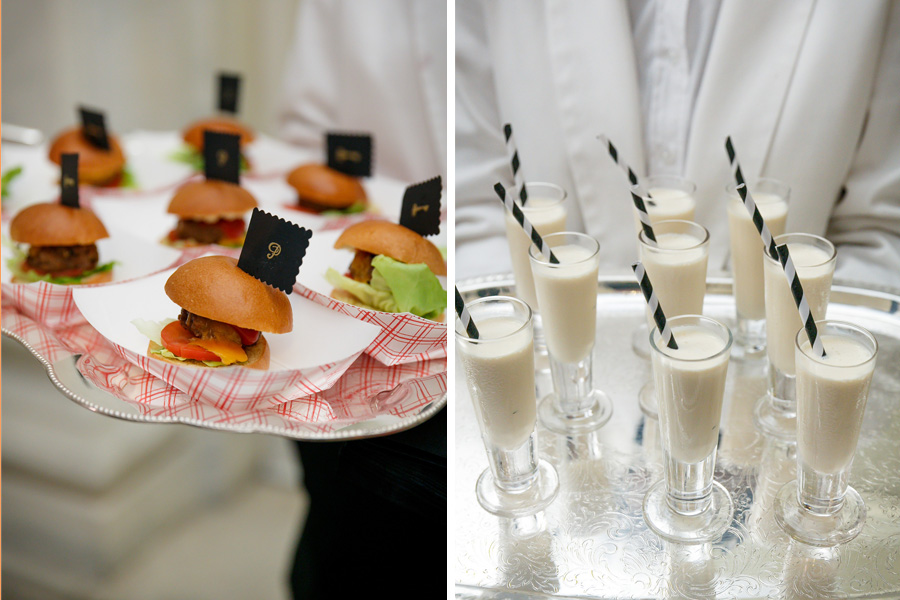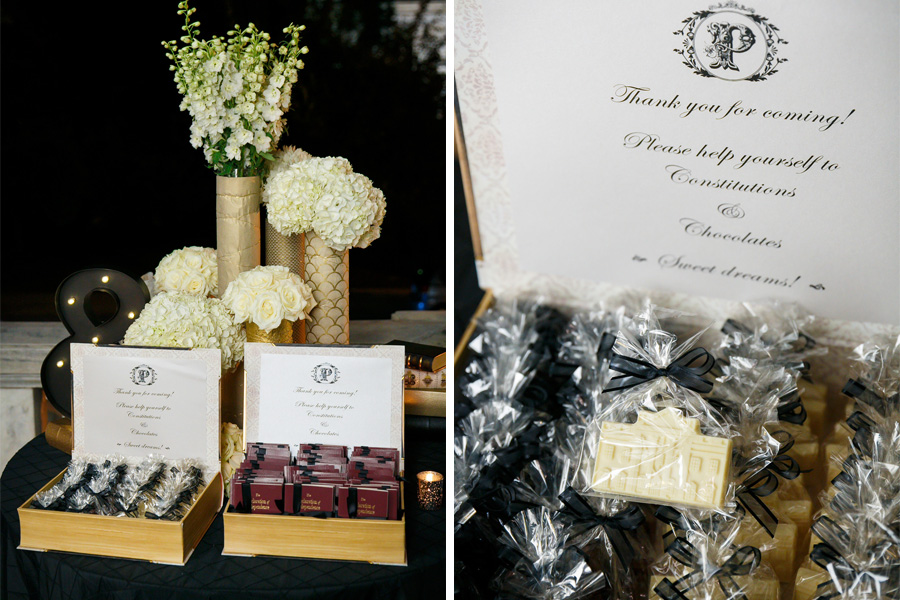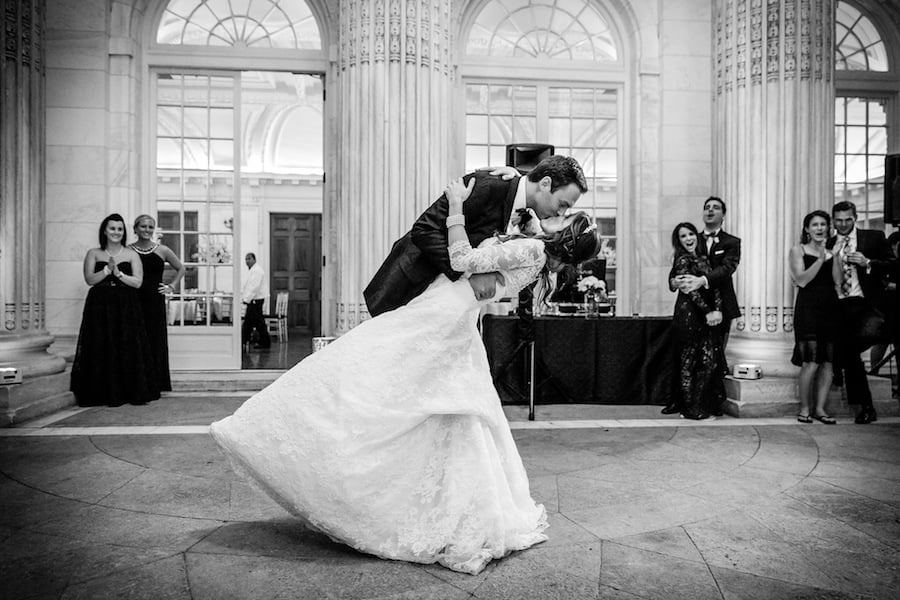 At the end of the night, after the almond and milk chocolate cake had been eaten and the lemon drop martinis drained, Natalie and Ryan under a shower of good wishes for a honeymoon in the Grand Cayman Islands.
VENDORS
Ceremony Venue: First Baptist Church of the City of Washington, DC | Reception Venue: DAR O'Byrne Gallery and Portico | Photographer: Stephen Bobb Photography | Bride's Gown: Custom Lea-Ann Belter, Lovely Bride | Groom's Tux: Hickey Freeman, Nordstrom | Hair Dresser: Drama Artistry | Makeup Artist: Faces by Liz | Event Coordinator: Simply Chic Events | Cake: Kendall's Cakes | Florist: MultiFlor | Caterers: Well Dunn | Transportation: Reston Limousine | Videographer: Stevenson Media | Music/Entertainment and Lighting: Dan Goldman, Bialek's Music | Invitations: Wedding Paper Divas | Bar Shelves: AFR Furniture Rental
Want a sweet bar setup at your wedding? Try these local rental companies for some A+ furnishings.