You don't want to oversleep. But, really, you kinda do. Or you at least want to know that on days that sleeping in is an option, you won't be up with the sun. How we sleep, when we sleep, and and how much we sleep are topics so thoroughly debated on the internet that you'd be forgiven for tuning out any new advice to come your way. But what we all really want is simply to be comfortable. So in the spirit of this week's theme on Open House, which is coziness, here are five simple ideas for staying snuggly in your bed. After all, winter is coming.
Invest in a bedside rug.
When your feet slip out of the covers on those frigid February mornings, the last thing you want is for them to hit icy wood (or worse, cement). The jolt of cold may zap you awake, but it will also leave you scurrying into the bathroom to leap into the shower before your baby toe becomes frostbitten. Luckily, sheepskin throw rugs are still a major decor trend and are easily available at a variety of price points. IKEA sells a fantastic faux version for only $12.99 and Mitchell Gold + Bob Williams offers a luxe latte-colored version for the keep-it-forever price of $365.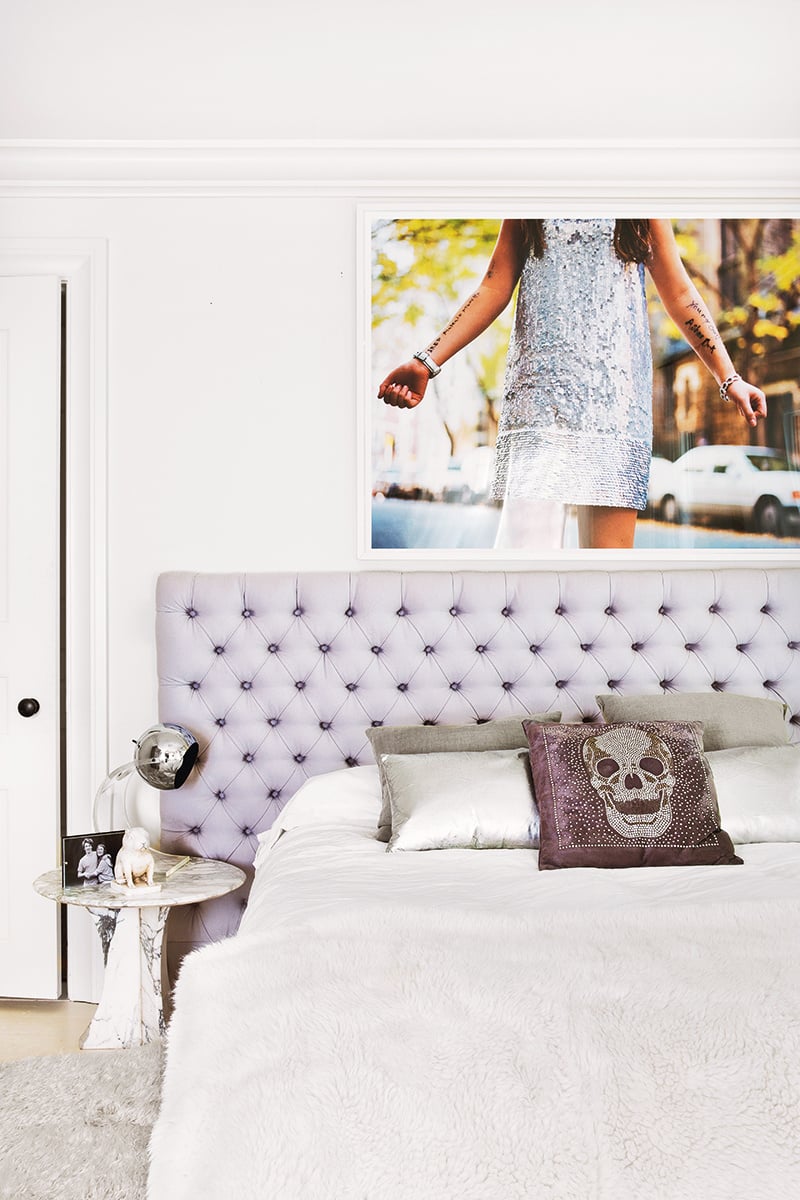 Buy a heated mattress pad.
Too much Jane Eyre as a child had me fantasizing about hot water bottles, that quintessentially British invention designed to warm your sheets and act as a pre-heated bedtime snuggle buddy. But while I still longingly gaze at them in the Toast catalog, a heated mattress pad has surpassed all other warmth-inducing domestic inventions to become my most-treasured. I can't put it more plainly, I love this thing. Dual controls mean that bedmates can choose their own comfort level and built-in timers shut off the heat so you don't wake up roasting at 3.a.m. It's seriously worth the investment.
Switch to winter sheets.
This advice sounds basic, but many people don't want to invest in a second set even though it's worth it. They don't have to be flannel (although the phrase "flannel sheets" may surpass Henry James' vote for "summer afternoon" as the most beautiful phrase in the English language) but they should be heavier weight than the cotton or linen that keeps you cool in the warmer months. After all, cotton and linen sheets are specifically designed to keep air circulating, whereas flannel will trap heat without suffocating you. L.L. Bean makes quality, reliable sheets that won't cripple your bank account.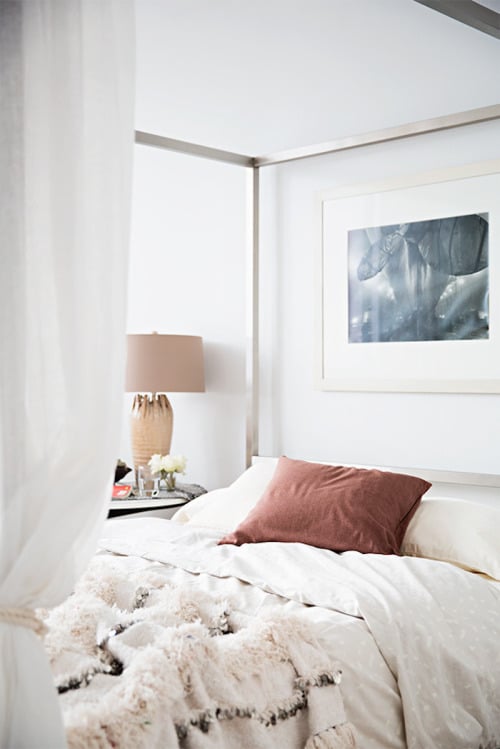 Bring tea to bed at night.
The very last thing I do each night before bed in the winter is to make a cup of tea. Just a few sips will warm you up from the inside out, and when you brew up some chamomile or something lavender-scented (or my tea of choice, The Republic of Tea's "Get Relaxed") it will also act as a subtle sleep agent.
Load up your nighttable.
The last thing you want is to have built a cozy little nest inside your sheets, only to have to hop out at night for a drink, or some moisturizer, or a tissue. So grab a pretty lidded box for your nightstand and keep it filled with anything you might need once you're in bed. I keep my nighttime eye cream, my sleep mask, a bottle of water, whatever novel I'm reading at the moment, and some lip balm within arm's reach so I never have to leave the cocoon.