It's Cozy Week here at Open House and we're back with one of the most captivating homes for sale right now. If you're in the market for architecturally interesting, modern, and yet still incredibly cozy and warm, this two-bedroom, two-bathroom rowhouse just off U Street offers truly lovely design (it won an AIA Award!). Yes, the space is small for a full home, but it makes the most of what it's got, with a gorgeous floating staircase running vertically through the house, and a stunning wall of windows to let the natural light in. Oh, and it's under $800k, which is (sadly) a relative bargain these days.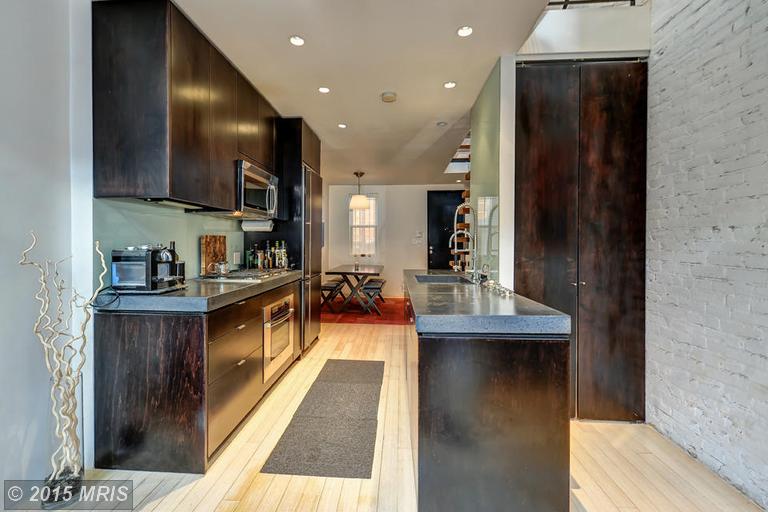 The kitchen has on-trend poured concrete counters and high-end appliances. Not to mention those dark finished cabinets thats keeps things from feeling too cold.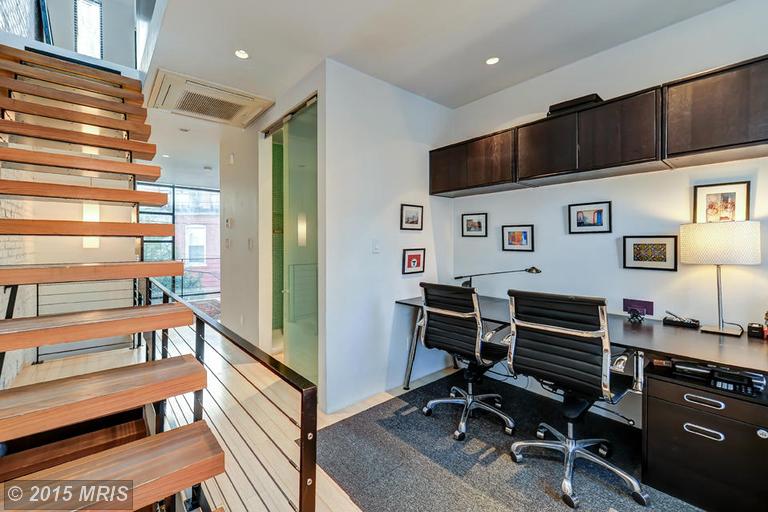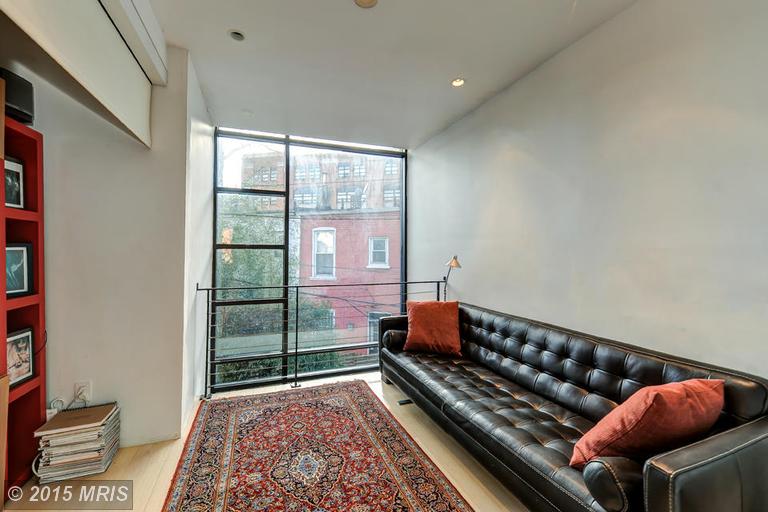 There's also a loft-like den area with built-in cabinetry which seems like the perfect spot for a dual home office or could easily beconverted into a secondary lounging or reading spot.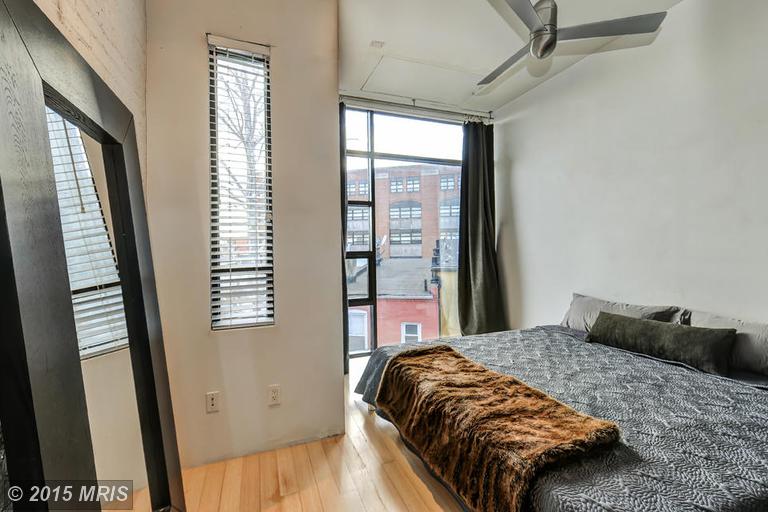 What the master bedroom is lacking in size it makes up for in character, with casement-style windows. (And don't forget, that's a king-sized bed, so with a queen you'd have much more room.)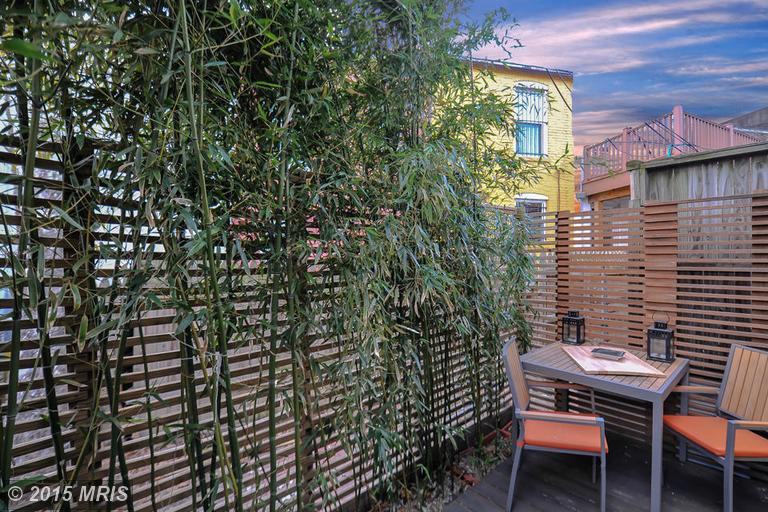 There's also a sweet little deck surrounded by bamboo, and another courtyard for outdoor entertaining off the ground floor.
Seriously, when can we move in?
MORE FROM COZY WEEK: