At this point, Georgetown's Rent the Runway has become the obvious choice for DC's women who either 1) Forgot they had an event that week or 2) Go to too many events and are sick of buying new dresses to only wear once. With designer dresses available for rent for under $100, Rent the Runway has helped fill in the blank after "What am I going to wear?" in the lives of Washington's event-hopping women.
Since 2010, Birchbox has worked to fill a similar hole by offering a service of "deluxe samples" for women who don't have time to stay on top of beauty trends, and instead want the best delivered to their homes for $10 a month. Now, women who are dashing in to Rent the Runway to pick out their perfect gala gown can book a makeup service while they're there or grab some backup beauty products on their way out the door.
Rent the Runway customers can opt for the $15 "Build Your Own Birchbox" where they can dig through the curated selection of Bumble and Bumble, Smashbox, Stila, Oribe, and other beauty brands, or they can book a pre-event makeup appointment–$30 for just eyes or a makeup refresher, $55 for full-face makeup, or $80 for a special occasion application.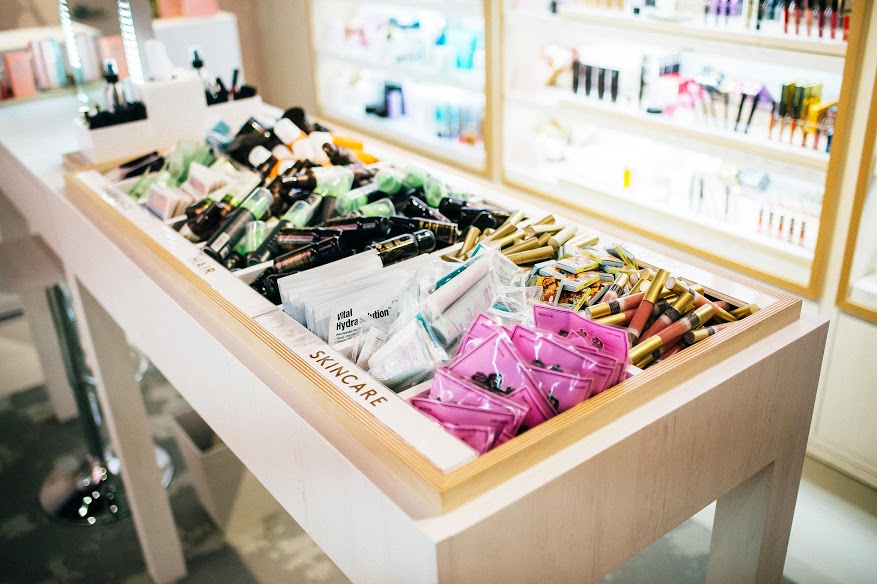 Though Birchbox has over one million subscribers, they've only operated one brick-and-mortar store, a flagship in New York City, since 2014. But though they are a primarily online-only concept, they've experimented with in-store pop-ups before, such as the summer beauty shop they hosted in select Gap stores over summer 2015. The Rent the Runway pop-up is providing the brand with another opportunity to test the waters of an in-person retail experience.
"Birchbox has a large subscriber base in the DC area and our customers want to look their best, but don't always have time to navigate the latest new products and trends. Together with Rent the Runway, we're able to offer a one-stop-shop edited with the very best in beauty and fashion," said Katia Beauchamp, co-founder and CEO of Birchbox in a press release. "As we approach 2016, we'll continue exploring meaningful opportunities to bring Birchbox to life offline."
Visit the new Birchbox store at Rent the Runway, 3336 M St., NW.