1. Ami Vitale: "Rhinos, Rickshaws & Revolutions: My Search for Truth"
National Geographic, December 8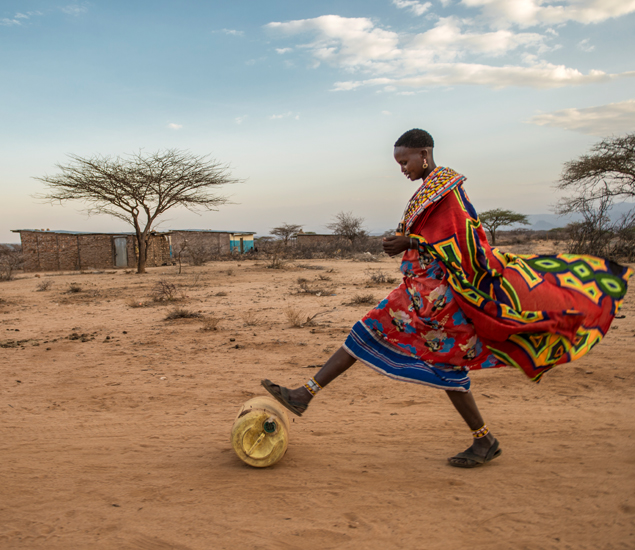 Photojournalists tell unforgettable stories through images, but rarely do they tell their own. Photographer Ami Vitale shares the journey behind an astonishing career that has taken her to more than 90 countries, covering events such as the Kosovo war and the fight to save Kenyan rhinos. $25.
2. Cameron Carpenter With the National Symphony Orchestra
Kennedy Center, December 3-5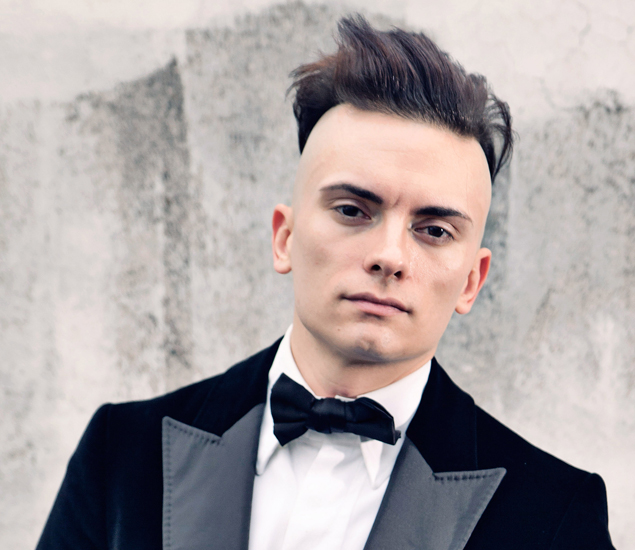 Carpenter doesn't look—or act—like a traditional organist. Though he plays an instrument most associate with liturgy and silk lapels, the 34-year-old wears a loose mohawk and shoes encrusted with Swarovski crystals. To critics, he's a rebel degrading an ancient tradition. To fans, he's a genre-shaking musician who's just as comfortable clanging out "Singin' in the Rain" as he is the overture to Candide.
Drawn to the mental rigors of classical music as a performer, Carpenter prefers David Bowie or the Doors as a listener. On the bill at his last concert? Not a world-renowned conductor but German punk godmother Nina Hagen. "The organist has been taught for the better part of a century that personality should be suppressed," Carpenter says. "But the fact remains that audiences are interested in identity, not in instruments."
Carpenter usually tours with his own digital organ, but for this performance he'll play Barber's Toccata Festiva on the Kennedy Center's 5,000-pipe Rubenstein Family Organ. Expect some improvisation from those sparkling feet. $15 to $89. —Emily Codik
3. Bad Jews
Studio Theatre, December 3-January 3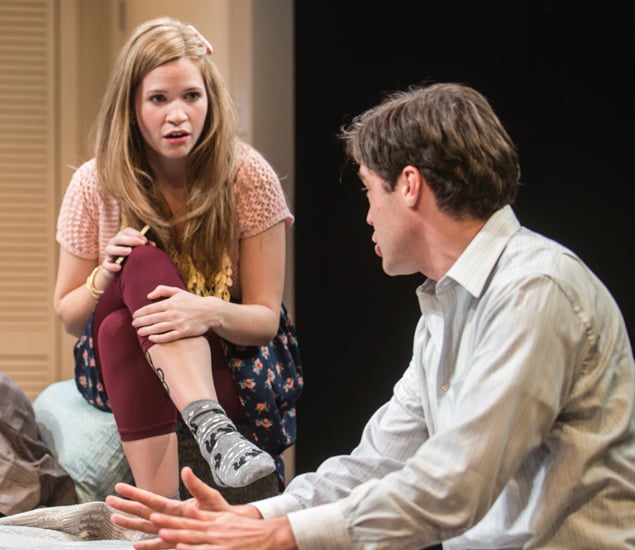 In director Serge Seiden's restaging of Studio's all-time highest-grossing comedy, three cousins are forced to share a small apartment the night after their grandfather's funeral, and respectful remembrances devolve into all-out verbal warfare over a prized family heirloom. Back by popular demand from last season, Joshua Harmon's breathtakingly quick, achingly funny comedy raises serious questions about what it means to be Jewish. $49 to $91.
4. "New York City: A Portrait Through Stamp Art"
National Postal Museum, December 10-March 13, 2017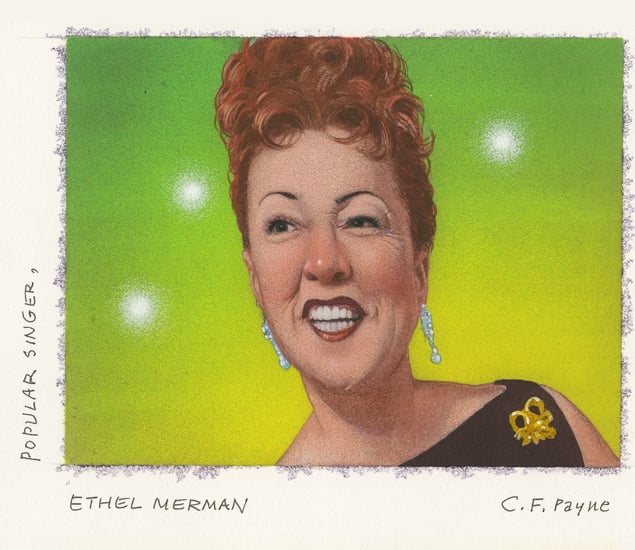 When you put a stamp on an envelope, you probably don't think you're handling fine art, but for decades the US Postal Service has commissioned original artworks to decorate those sticky rectangles. This exhibit displays 30 of them, with a focus on New York life.
The result is a quirky retrospective on the city's cultural heritage, from baseball to Broadway.
5. Hip-Hop Nutcracker
Strathmore, December 3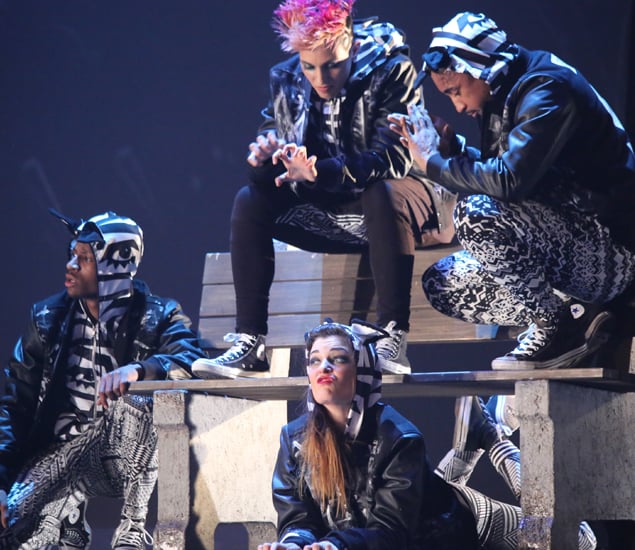 Any difference among various ballets' versions of the Tchaikovsky Christmas staple is really a matter of staging. Toss in some drum machines, needle drops, and B-boy moves, and it becomes something else entirely. Hip-Hop Nutcracker relocates the narrative from imperial Russia to present-day New York, making "Dance of the Sugar Plum Fairy" new again. $29 to $54.
6. Jim Breuer
9:30 Club, December 11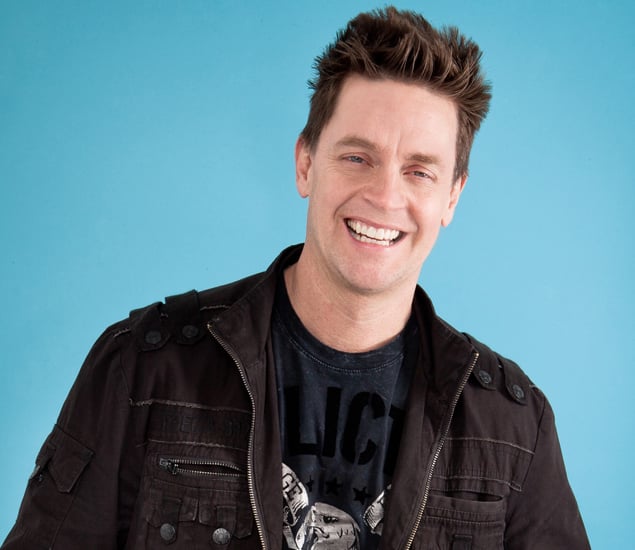 Breuer might be better known these days as one of the leaders of a roving band of Mets fans than as a member of Saturday Night Live's mid-'90s cast. But now that the orange-and-blue hysteria has passed, he's back on the standup tour, riffing on fatherhood, marriage, and cruise ships full of metal fans. To some, though, he'll always be Goat Boy. $35.
7. Matisyahu
Strathmore, December 9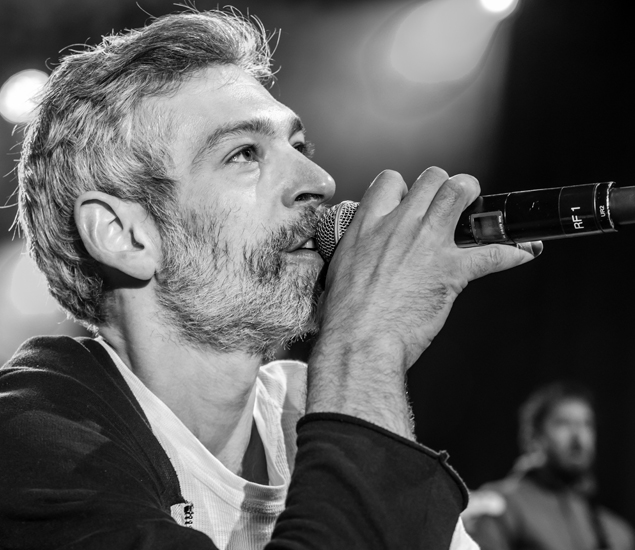 The Brooklyn reggae artist's Hasidic beard is gone, and his music has grown more accessible and poppy over the years—see 2012's upbeat track "Sunshine." This show promises a much-needed flashback to his dancehall, stage-diving days, with new arrangements and stripped-down versions of old songs like "King Without a Crown." $28 to $48.
8. Stage Kiss
Round House Theatre, December 2-27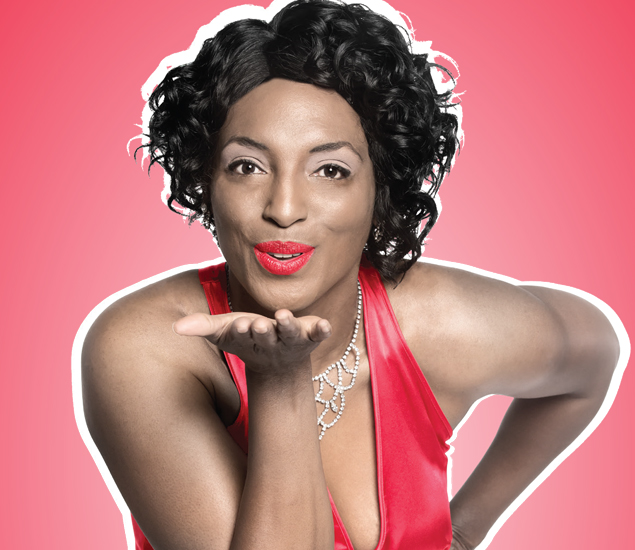 In this play within a play, two actors with a romantically entangled past are cast as lovers in a 1930s melodrama. Then a stage kiss ignites a backstage drama in which art and life become entwined. Two-time Pulitzer Prize finalist playwright Sarah Ruhl (In the Next Room, The Clean House, Dead Man's Cell Phone) brings her gasp-worthy wit to town under Aaron Posner's direction. $36 to $61.
9. "Power and Pathos: Bronze Sculpture of the Hellenistic World"
National Gallery of Art, December 13-March 20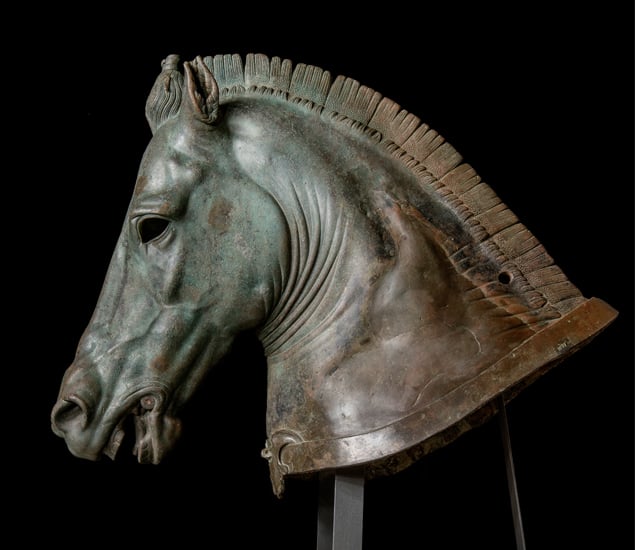 Simonetta Kortum met her future husband in the 1970s, when she was an American college kid studying in Florence and he was a widower with a noble lineage. Simonetta's surname may now be Brandolini d'Adda, but her story is about much more than her fairytale wedding to an Italian count.
Since 1998, the countess—along with her sister, Renée Gardner—has run a Washington nonprofit tasked with preserving Florentine art. With a donor list that includes Mel Gibson, Sting, and DC philanthropist Connie Milstein, Friends of Florence raises cash in the US to restore masterpieces in and around Tuscany's capital city, such as Michelangelo's "David" and Botticelli's "Birth of Venus." Italians don't receive tax deductions for donations, which is partly why Friends of Florence lures wealthy American donors. "The art is not only for the Florentines," Brandolini d'Adda says. "The art of Italy is for the world." Though most of its donor pool resides stateside, the nonprofit has managed to raise more than $10 million without generating much media attention here. Until now.
After stints at the Getty Museum in Los Angeles and Palazzo Strozzi in Florence, "Power and Pathos" arrives in DC with a stunning selection of bronzes from the ancient world. Among the portraits of gods, boys, and curly-haired men lies one expressive animal figure: a muscular horse head with flared nostrils and pulsing veins from about 350 BC (above). The sculpture belonged to Lorenzo de' Medici in the 1400s and was admired by Renaissance artists including Leonardo da Vinci and Donatello. After the sculpture fell into disrepair, Friends of Florence funded its restoration. Now the horse head, along with the nonprofit and its blue-blood lineage, is finally ready for its DC debut. —Emily Codik
10. Sharon Jones & the Dap-Kings
Lincoln Theatre, December 8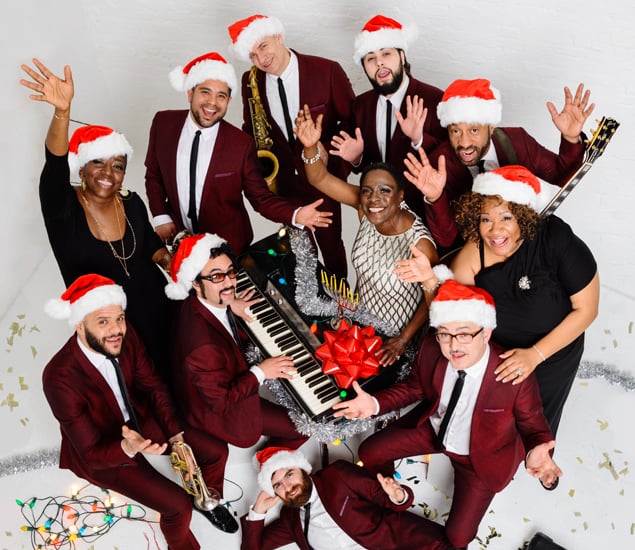 Was Jones's "100 Days, 100 Nights" released in 1967 or 2007? It's hard to tell. The former corrections officer—she once worked at New York's Rikers Island—creates funk-filled soul music with a vivacious energy and spunky attitude that make her retro act sound utterly timeless. $40.
11. Dana Gould
Arlington Cinema & Drafthouse, December 4-5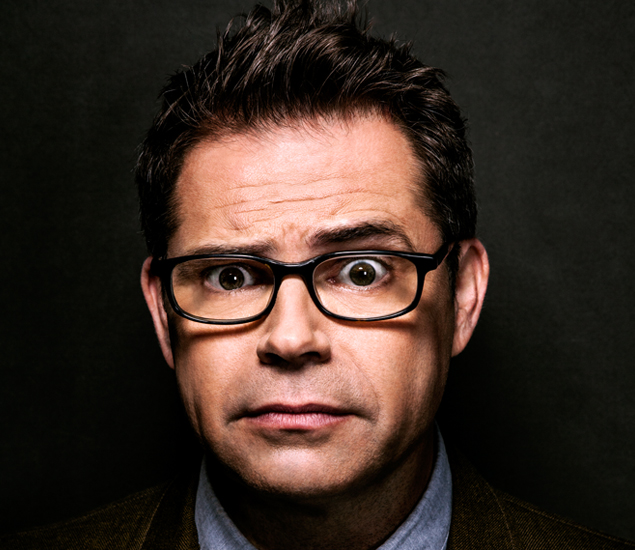 Gould wrote for The Simpsons for seven years, so it comes as no surprise that most of his standup tackles the everyday foibles of family life. He might not be the best source for marital advice, though: "Love means never having to say you're sorry," he said in a Comedy Dynamics video, "and marriage means apologizing when you know that you're right." $22.
12. Hansel and Gretel
Kennedy Center, December 12-20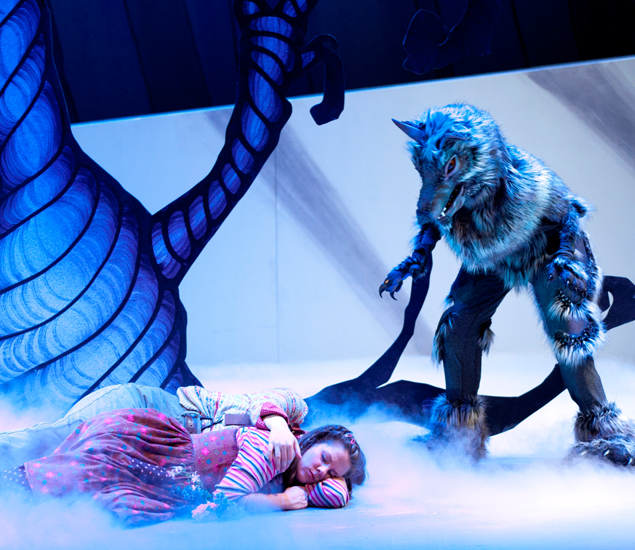 This Engelbert Humperdinck work is often sold as a gateway to opera for young kids. That may be an ambitious goal, but prepare a little and Hansel and Gretel could just sell your kids on classical music. Teach them about leitmotifs before you go, then point out how various instruments recreate the witch's cackle and how the melody from her introduction hovers over later songs, signaling that she's always nearby. As long as you're doing all of this, you may wish to reassure your kids you'd never force them to gather strawberries in an enchanted forest. $59 to $75.
13. The Paper Kites
Jammin Java, December 5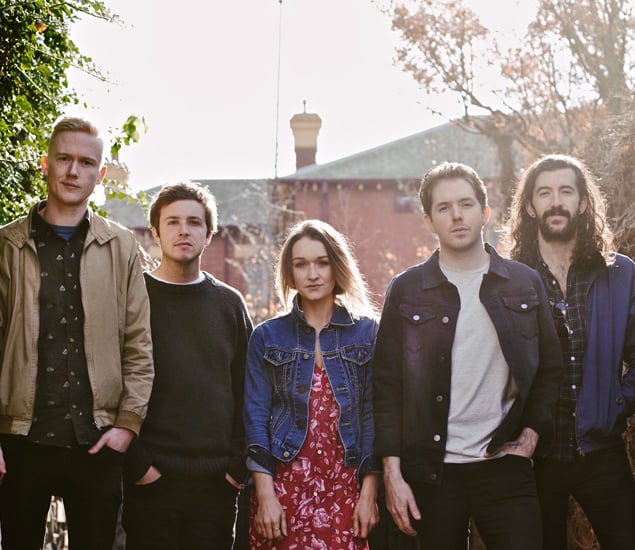 Frontman Sam Bentley (second from right) wrote every song on this Australian band's latest album, Twelvefour, between midnight and 4 am, but his folk-tinged music has none of the dreariness of a Bon Iver-in-a-winter-cabin experiment. The Paper Kites always sound optimistic and, thanks to a thumping fingerstyle guitar, almost as upbeat as their 2011 hit, "Bloom," an acoustic tune backed by a chorus of mellow, harmonizing "oohs." $18.
14. Over the Rhine
The Barns at Wolf Trap, December 4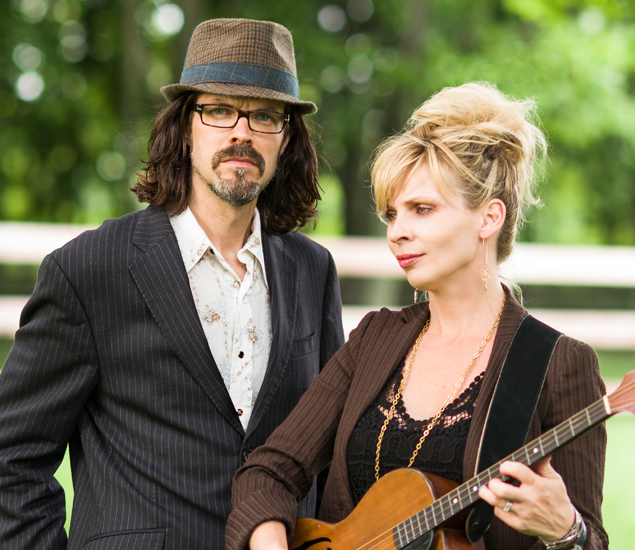 This folksy band, known for soft, guitar-flecked tunes, crowd-funded its last five albums so successfully that it launched another fundraising campaign: to build a performing-arts center in an Ohio barn. Add in the fact that the husband-and-wife duo actually recorded a fantastic holiday album, and you've got no reason to skip this show. $25 to $28.
15. Upright Citizens Brigade Touring Company
Sixth & I, December 20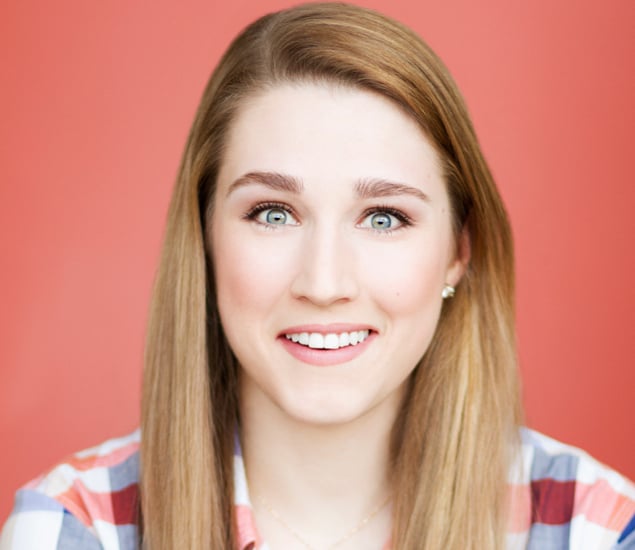 This improv group is one of the best-known incubators for comic talent. Its sketches evolved into a Comedy Central series, and alums are in shows such as Veep and Unbreakable Kimmy Schmidt. But TV can't beat seeing them live. Plus, when cast members such as Morgan Miller get famous, you'll have bragging rights about having caught them early on. $20.
16. Momofuku Chef David Chang and Lucky Peach editor Peter Meehan
Hirshhorn Museum, December 8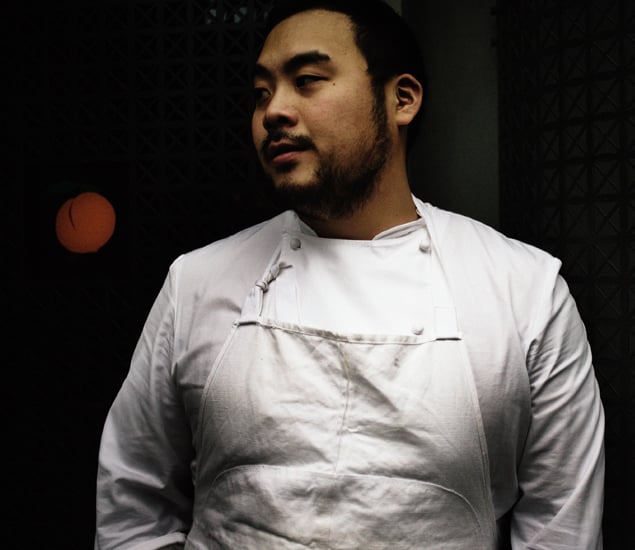 Sure, David Chang has a restaurant empire—his highly anticipated Momofuku restaurant at CityCenterDC finally opened in October—but did you know he's something of a publishing mogul, too? Chang cofounded the quarterly food magazine Lucky Peach with former New York Times restaurant critic Peter Meehan, and the pair have a new cookbook, Lucky Peach Presents 101 Easy Asian Recipes, which they discuss at this Smithsonian Associates event. $45 members, $50 nonmembers.
17. The Gospel of LovingKindness
Mosaic Theater Company, December 9-January 3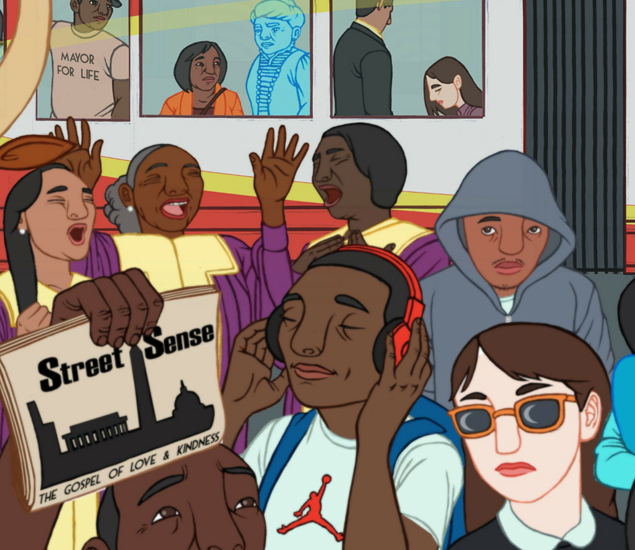 A few weeks after singing at the White House, 17-year-old Manny is gunned down on the streets of Chicago for his Air Jordans. Raking through the ashes of his too-short life, his family and friends lay bare their own struggles and those of generations past, invoking the ghost of civil-rights activist Ida B. Wells. Jennifer L. Nelson directs this haunting gospel- and hip-hop-laced requiem by award-winning poet/playwright Marcus Gardley. $20 to $50.
18. The Roots
Fillmore, December 29
The Tonight Show Starring Jimmy Fallon isn't the most obvious place for one of hip-hop's more subversive groups, but the Roots are a multilevel act, somehow managing to create challenging, thoughtful music even when their TV host requires them to slow-jam the news. $65.
19. Motown the Musical
National Theatre, December 1-January 3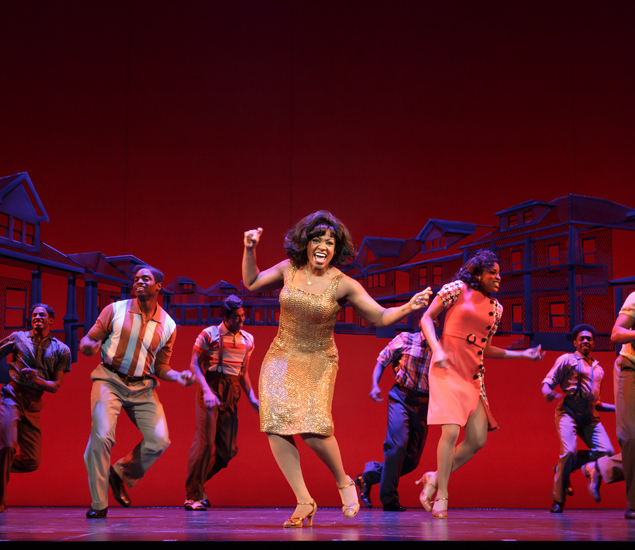 This sensational musical follows the rise of Berry Gordy—the former boxer who founded Motown Records—and the pop-soul legends he steered to fame, including Marvin Gaye, the Supremes, and Michael Jackson. Based on a book by Gordy and directed by Charles Randolph-Wright (Akeelah and the Bee, at Arena Stage through December 27), the show features nearly 60 of the label's greatest hits. $48 to $128.
Where & When was written by Emily Codik, Andrew Beaujon, Meaghan Hannan Davant, Elizabeth Elving, Dean Essner, and Benjamin Freed.
This article appears in our December 2015 issue of Washingtonian.