When cold weather approaches, its not just wool coats and mittens you need to layer up on—the wind wicks away moisture even as you shuffle those few bitter yards from Uber to office door. Overcast skies mean vitamin D levels drop, and whether your in your apartment, at work, or out at a restaurant, you know that everywhere you go will have that dry dry heat on blast.
To avoid chapped lips and flaking hands, we all have our rituals. For some of us it's a single product, while others swear by combos and  custom concoctions to keep the skin soft and moisturized. We asked editors, readers, and industry experts which moisturizing products they swear by and why, then compiled a list. Read on, stock up, and don't forget: even cloudy skies call for SPF.
Chapsticks & Lipbalms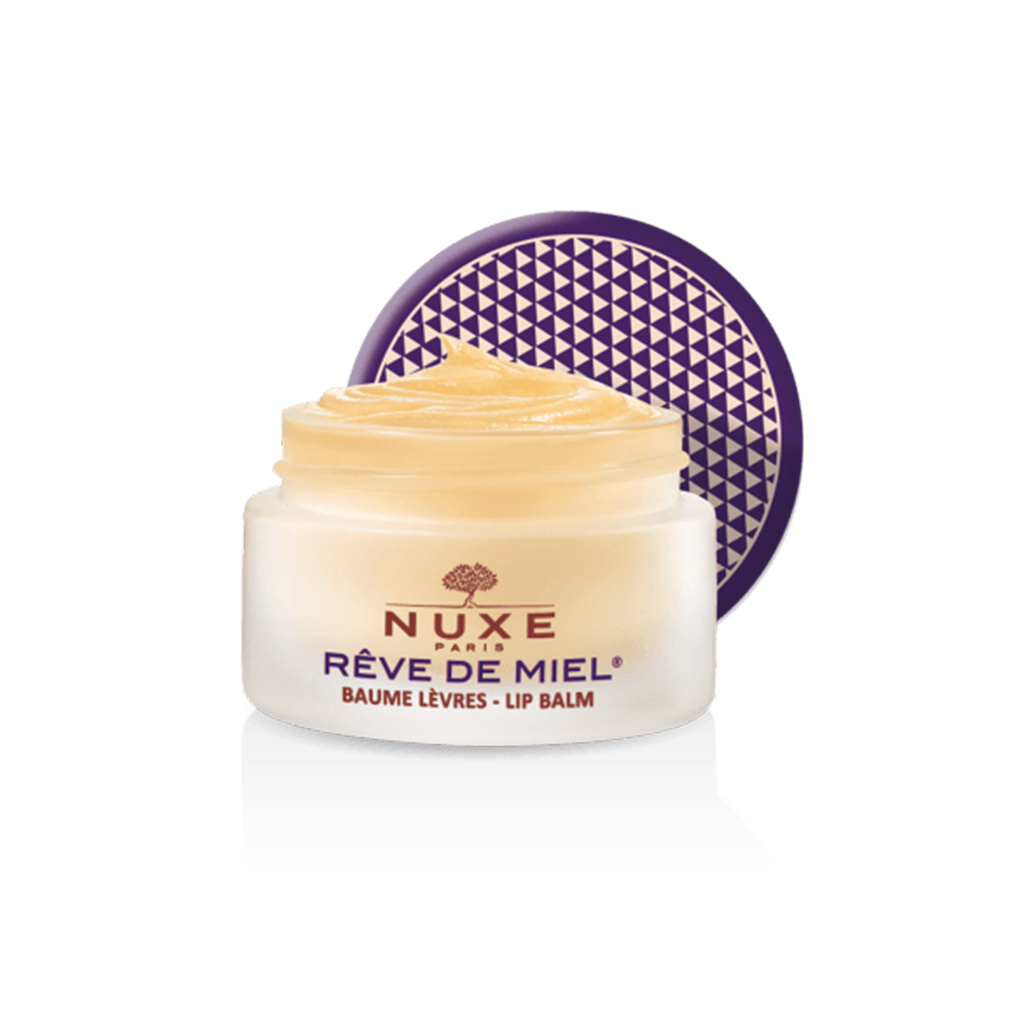 Especially designed for extra dry skin, this delicious honey-smelling hydrating balm for chapped lips comes from beloved beauty line Nuxe Paris. You can use a light layer day-to-day, then goop it up to wear overnight for maximum effect.
Nuxe 'Rêve de Miel' lip balm, $12.50 at bathandunwind.com.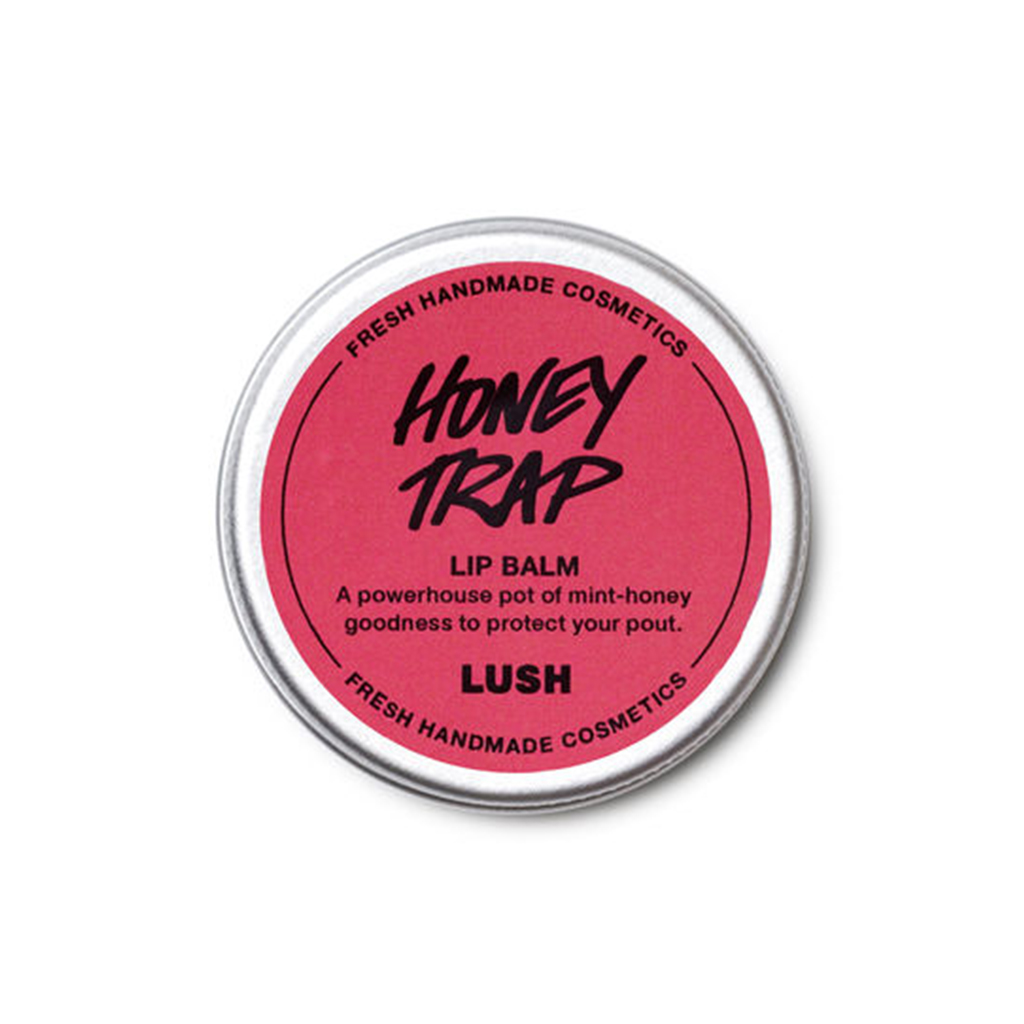 "This creamy lip balm, to me, has the perfect viscosity. It's a bit softer than most tin balms, so its easier to dab (you don't have to break up the surface like a creme brûlée)."—Assistant Editor Hayley Garrison Phillips
Lush 'Honey Trap' lip balm, $11 at Lush.
Oils & Serums

"Great for winter! Especially if you are prone to dry patches like I am during the bitter cold months."— Marketing Designer Elizabeth Williams
Fresh 'Seaberry' moisturizing face oil, $52 at Nordstrom.

"This coveted botanical face serum was crafted by a winemaker to be her end-all-be-all facial product. It is beloved in the community, as it beautifully addresses a wide range of skin issues."—Take Care boutique owner and beauty expert Becky Waddell
Vintner's Daughter active botanical serum, $185 at Take Care.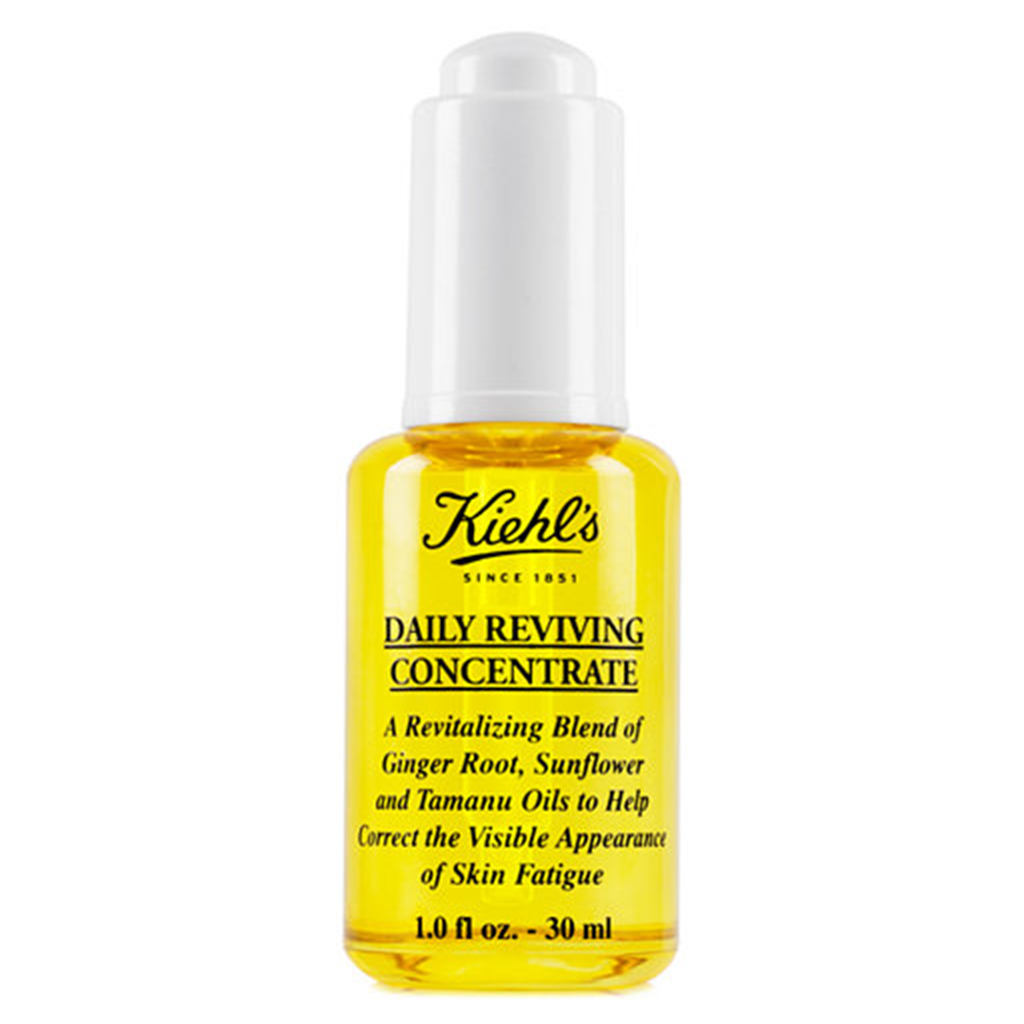 An easy-to-use dropper sets the perfect amount of this lightweight moisturizer in your palm. Dab a light layer over your skin  for added glow—think of it as a daily multivitamin for the skin.
Kiehl's daily reviving concentrate, $46 at Kiehl's.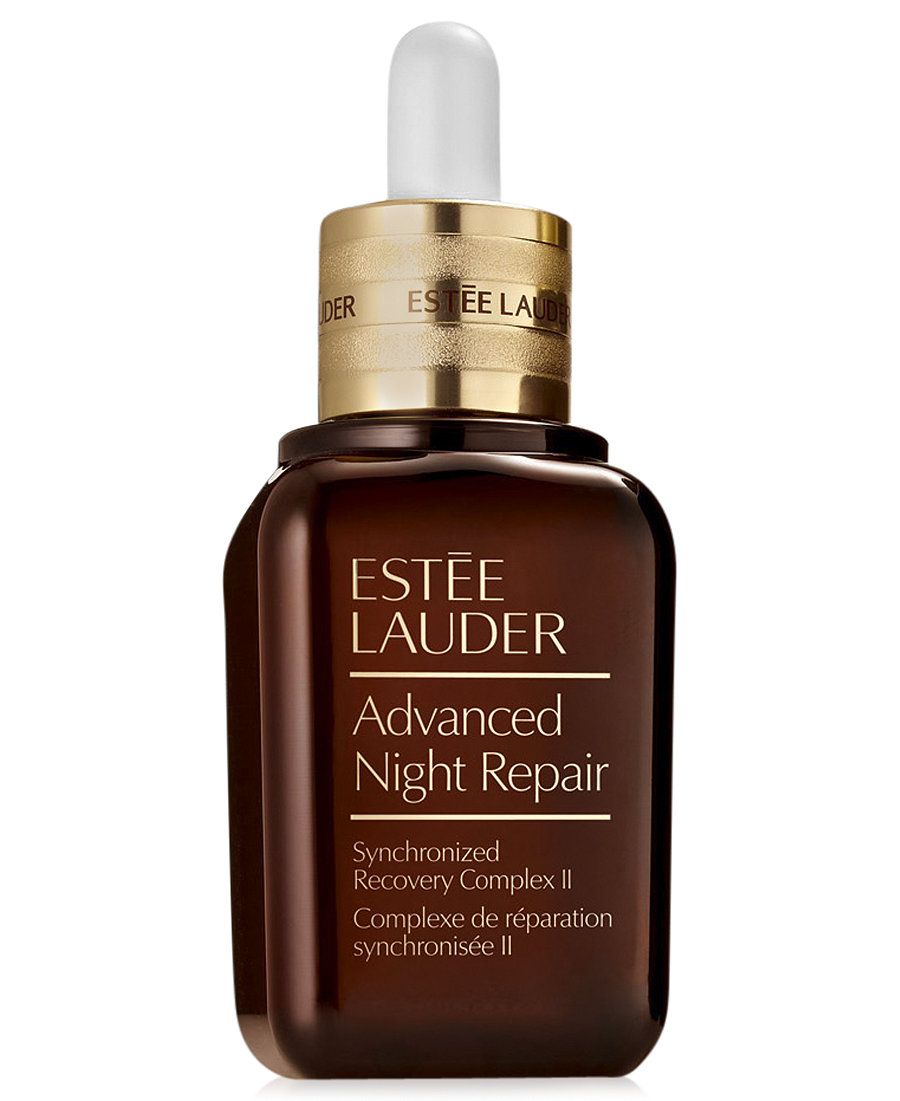 "This is the ultimate gift for every woman. It nourishes, protects, and prepares the skin for the day ahead."—Makeup Artist Alexa Rodulfo
Estee Lauder advanced night repair complex, $80 at Amazon.
Hydrating Masks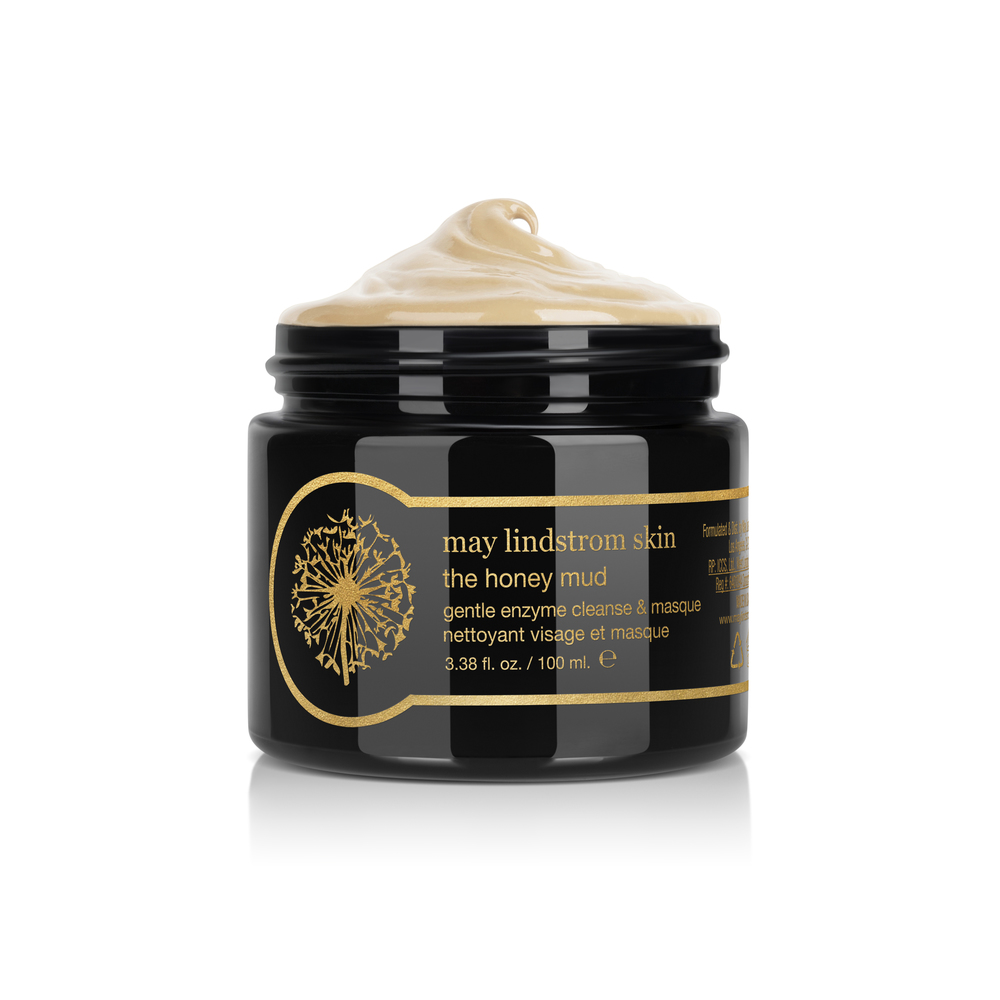 "This honey, cacao and clay mask doubles as a cleanser and is a standout in May Lindstrom's remarkable line. The dense, sweet mask invites you to luxuriate in its richness and marvel at its efficacy."—Take Care boutique owner and beauty expert Becky Waddell
May Lindstrom Skin 'The Honey Mud' gentle enzyme cleanser and masque, $90 at Take Care.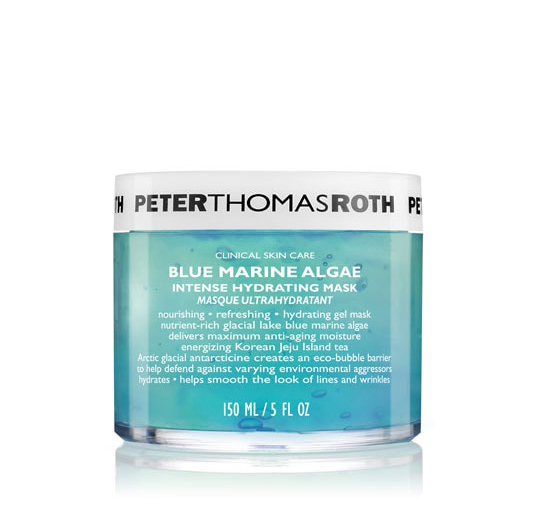 One of those cooling, soothing masks that leaves the skin feeling restored and refreshed, this mask is so light-weight it feels barely-there. No heavy smells or oily textures. Sure, it has exotic ingredients like glyoproteins sourced from Arctic Ice and Korean Jeju Island tea, but all we really care about is that sensational glow we get after an hour's wear.
Peter Thomas Roth blue marine algae intense hydrating mask, $34 at Amazon.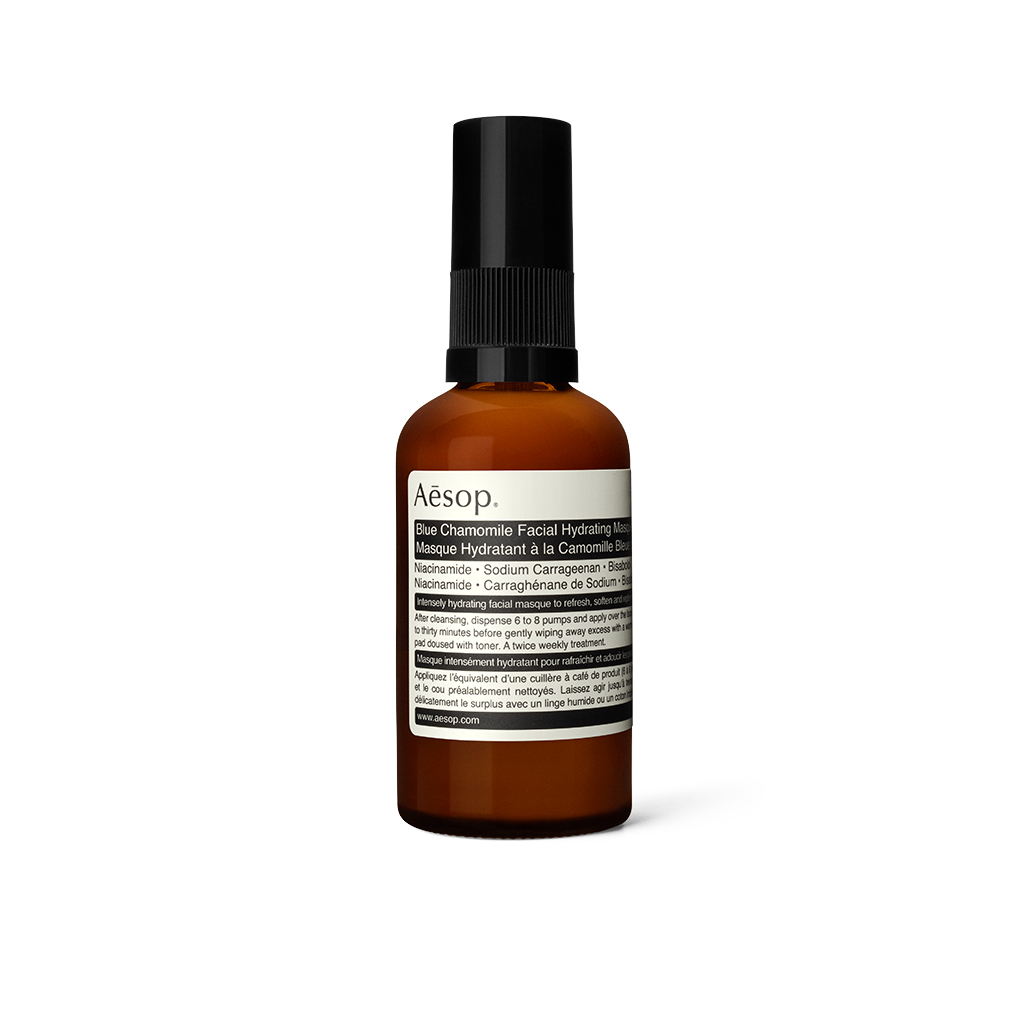 "I love this blue chamomile hydrating mask because it lands somewhere between a moisturizer and a mask in terms of heaviness. You can put it on for an hour, then instead of rinsing with water simply wipe off any excess that hasn't absorbed. If you apply it in the evenings, it will be gone by morning."—Assistant Editor Hayley Garrison Phillips
Aesop blue chamomile facial hydrating mask, $55 at Aesop.
Base Layer Moisturizers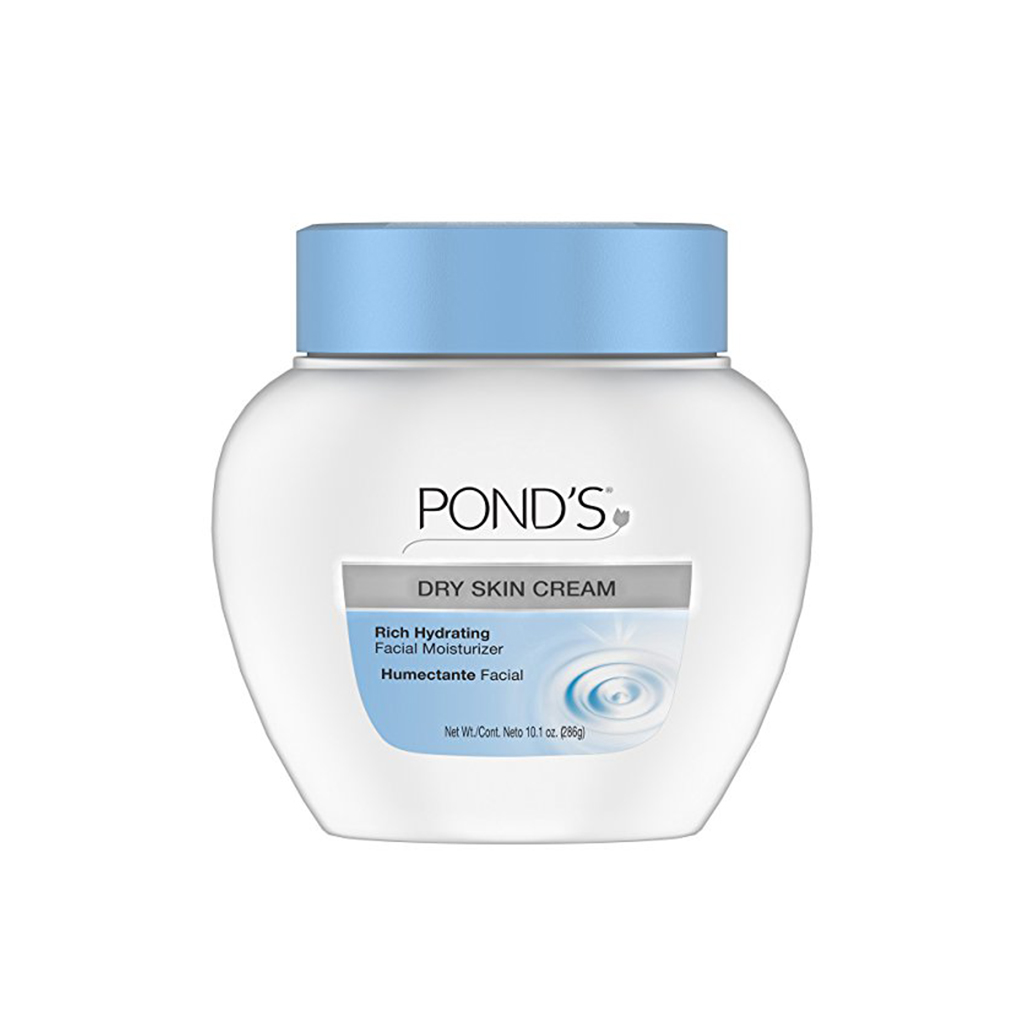 "I'm obsessed with good old-fashioned Pond's moisturizer. I'm pretty sure the formula hasn't changed in 100 years, but it's cheap and easy to travel with, there's no scent (a major bonus for me), and it works like a charm. My friend's grandmother is 90-something and she doesn't look a day over 65—she's used it her whole life."—Bride & Groom Editor-In-Chief Amy Moeller
Pond's dry skin cream hydrating moisturizer, $5 at Amazon.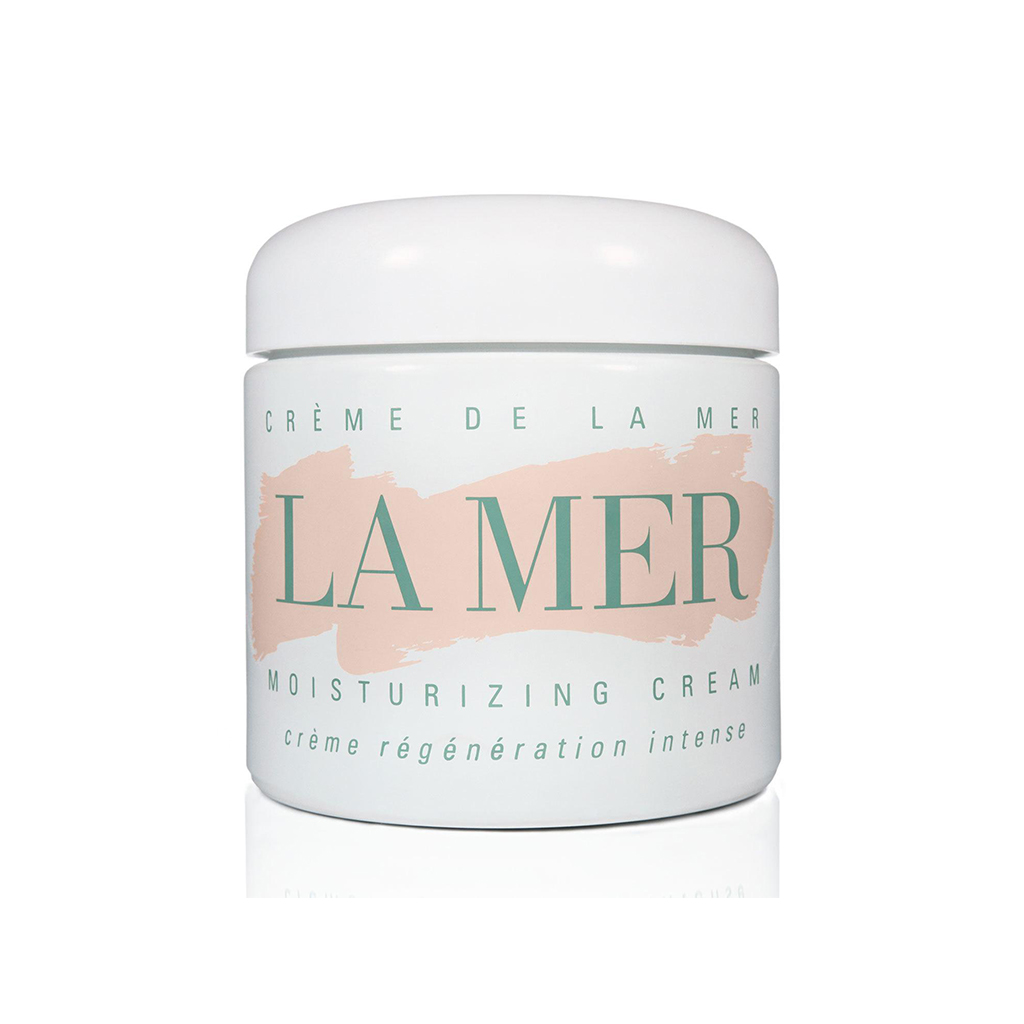 "For me one beauty item that has stood the test of time is Creme de La Mer. As a makeup artist nothing is better than working with clients who have wonderful healthy skin. Creme de La Mer is one of those products that should be on everyone's to buy list every year. It will enhance the effectiveness of every other product and it may simply be the best product of it's kind on the market in my opinion!"—Makeup Artist Carola Myers
Creme de La Mer moisturizing cream, $170 at Sephora.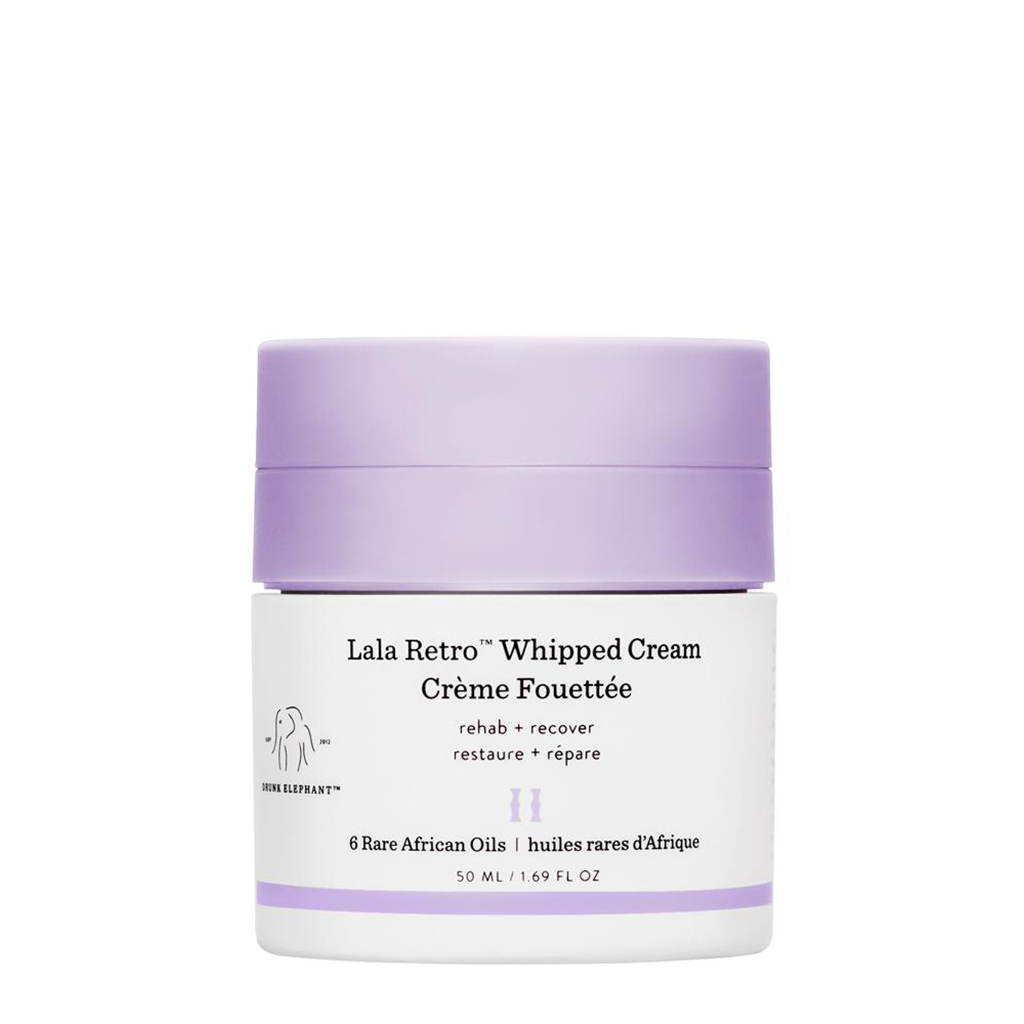 An exceptionally rich and skin-quenching cream that brightens the skin and is packed with loads of good ingredients, from plantains to omegas. Bonus: the touch applicator is extremely convenient.
Drunk Elephant 'Lala Retro' whipped cream, $60 at treatthyself.com.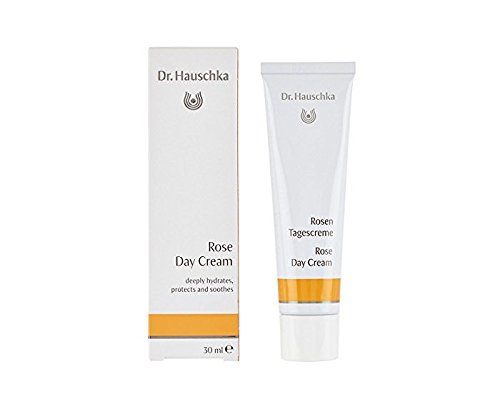 "My very dry, very redness-prone, Scandi-heritage skin loves Dr. Hauschka rose day cream (I go for the light version, which is still plenty moisturizing). It's really nice under makeup, doesn't irritate, and smells dreamy."—Executive Food Editor and Critic Ann Limpert
Dr. Hauschka rose day cream, $27 at Amazon.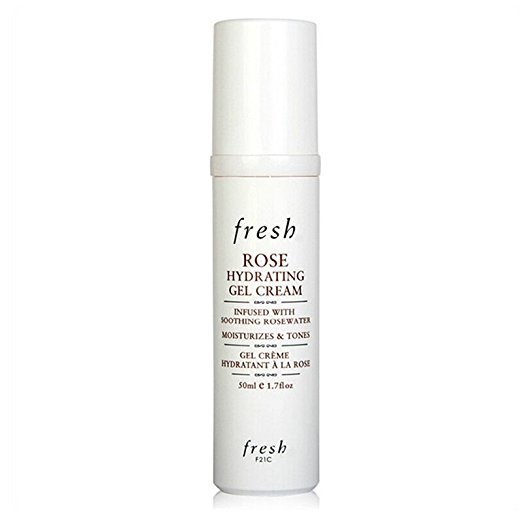 "This light and super-absorbent gel cream is my favorite thing to start the morning—it makes me feel radiant and my skin gets the right amount of moisture without getting oily. Plus, it smells SO nice."—Web Producer and Writer Rosa Cartagena
Fresh rose hydrating gel cream, $40 at Fresh.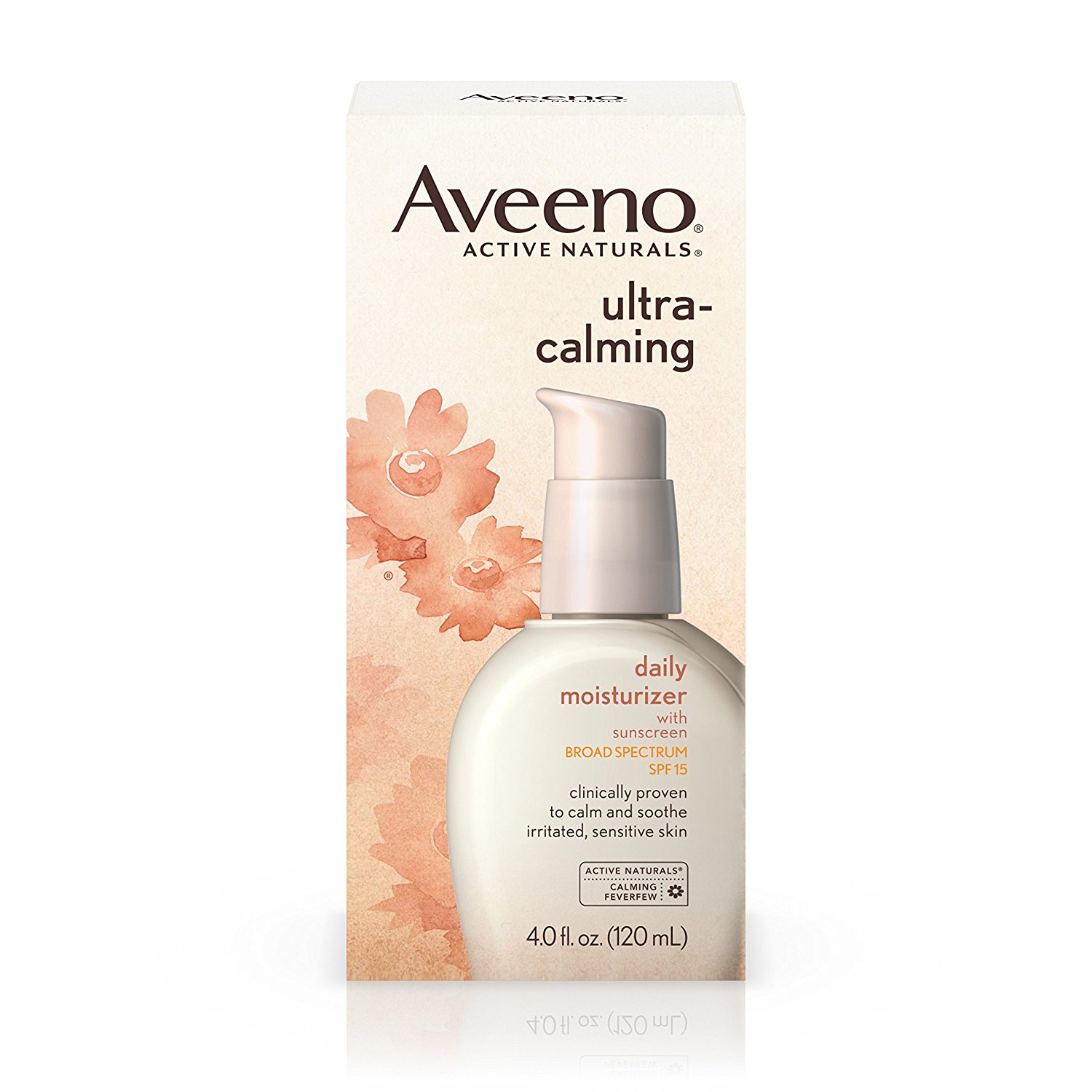 "It took me years to find a good moisturizer because some made my skin too oily, while others didn't do enough to moisturize. Finally found one I love two years ago: Aveeno's ultra calming daily moisturizer for sensitive skin. I love it because it has SPF 15, you can find it at pretty much any CVS, and it's cost effective (these bottles last me months)!"—Editorial Fellow Nehal Aggarwal
Aveeno ultra-calming daily moisturizer with sunscreen, $12 at Amazon.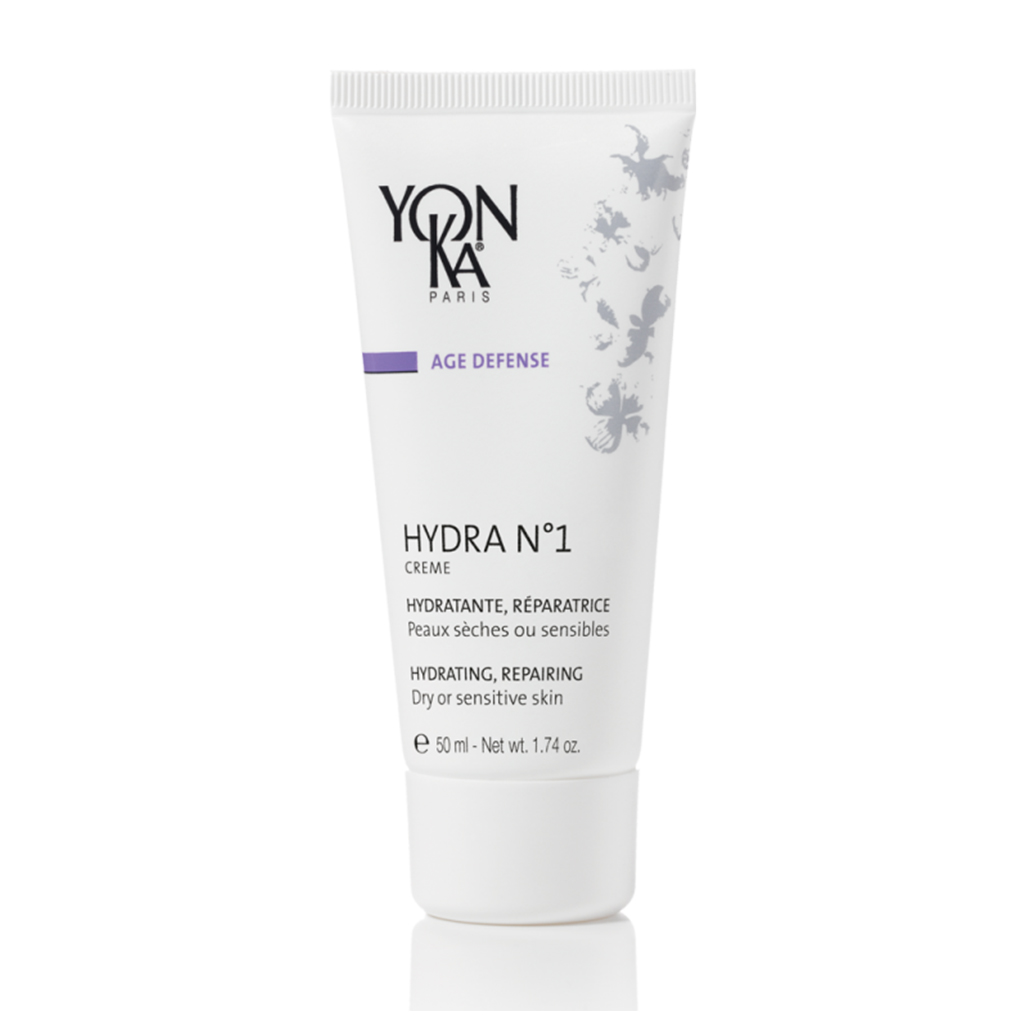 A lightweight, almost mouse-like cream, that is perfect for daily use. Just a touch of this perfumed moisturizer is enough to boost glow and nurture the skin, plus it doubles as an anti-aging cream. You'll find yourself reaching for it again and again just for its divine scent.
Yonka 'Hydra N1' hydrating and repairing age defense cream, $53 at Amazon.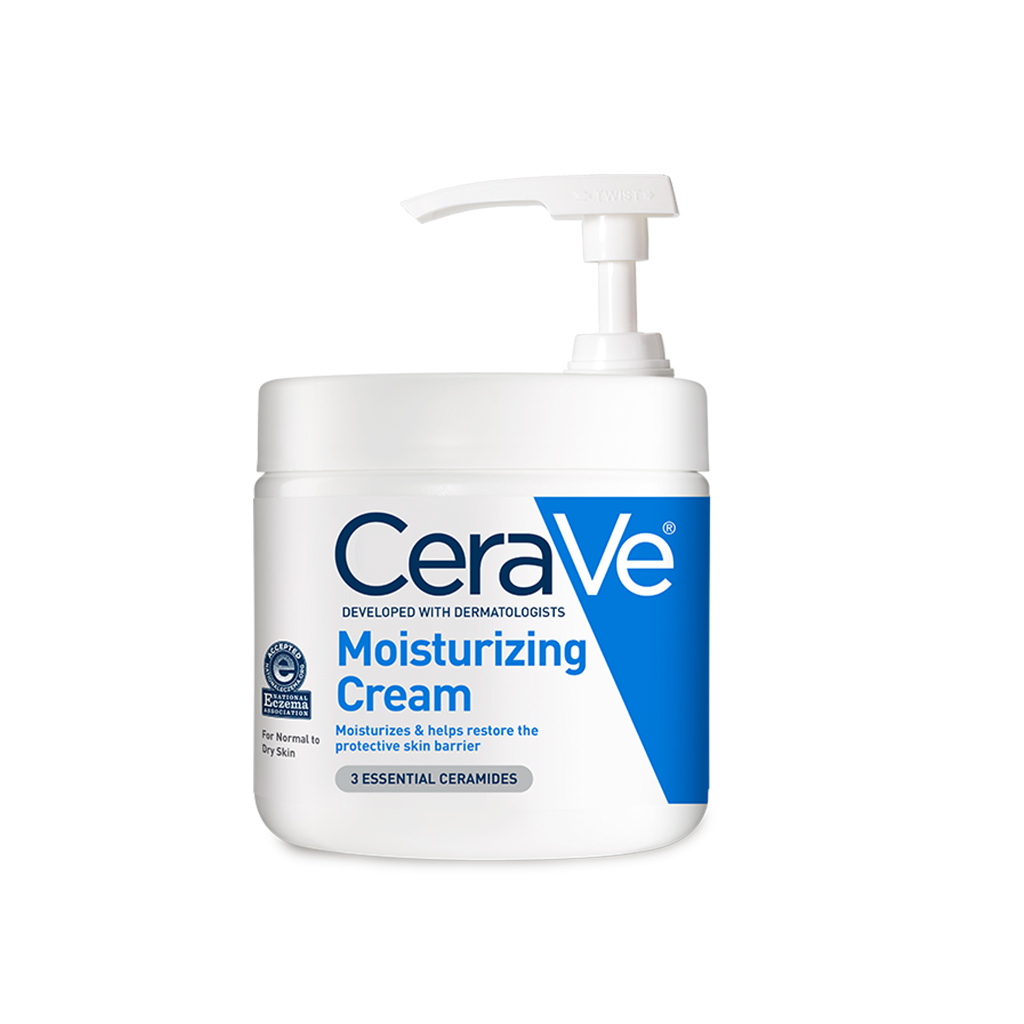 CeraVe is great because it's not too thick and is ideal for keeping skin soft through winter months. Mix a couple pumps in your palms with a splash of coconut oil for an extra boost of moisture, then apply before bedtime so it can absorb overnight.
CeraVe moisturizing cream, $13 at Amazon.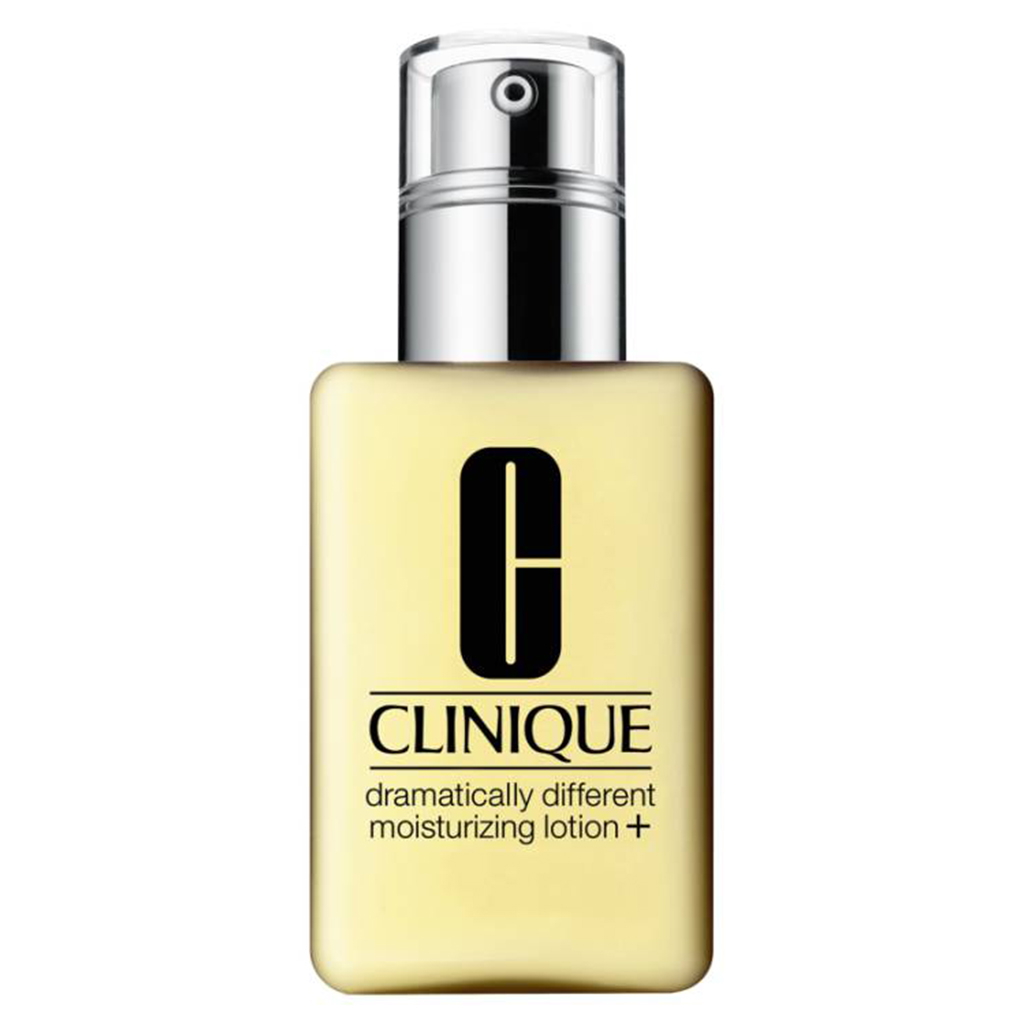 "Clinique dramatically different moisturizing lotion: it immediately makes my face feel moisturized but not greasy after I get out of the shower. It's also great for moisturizing under your eyes and picking up excess leftover makeup or mess-ups when I'm doing my makeup."—Editorial Fellow Erika Huber
Clinique dramatically different moisturizing lotion, $23 at Nordstrom.
Mists & Sprays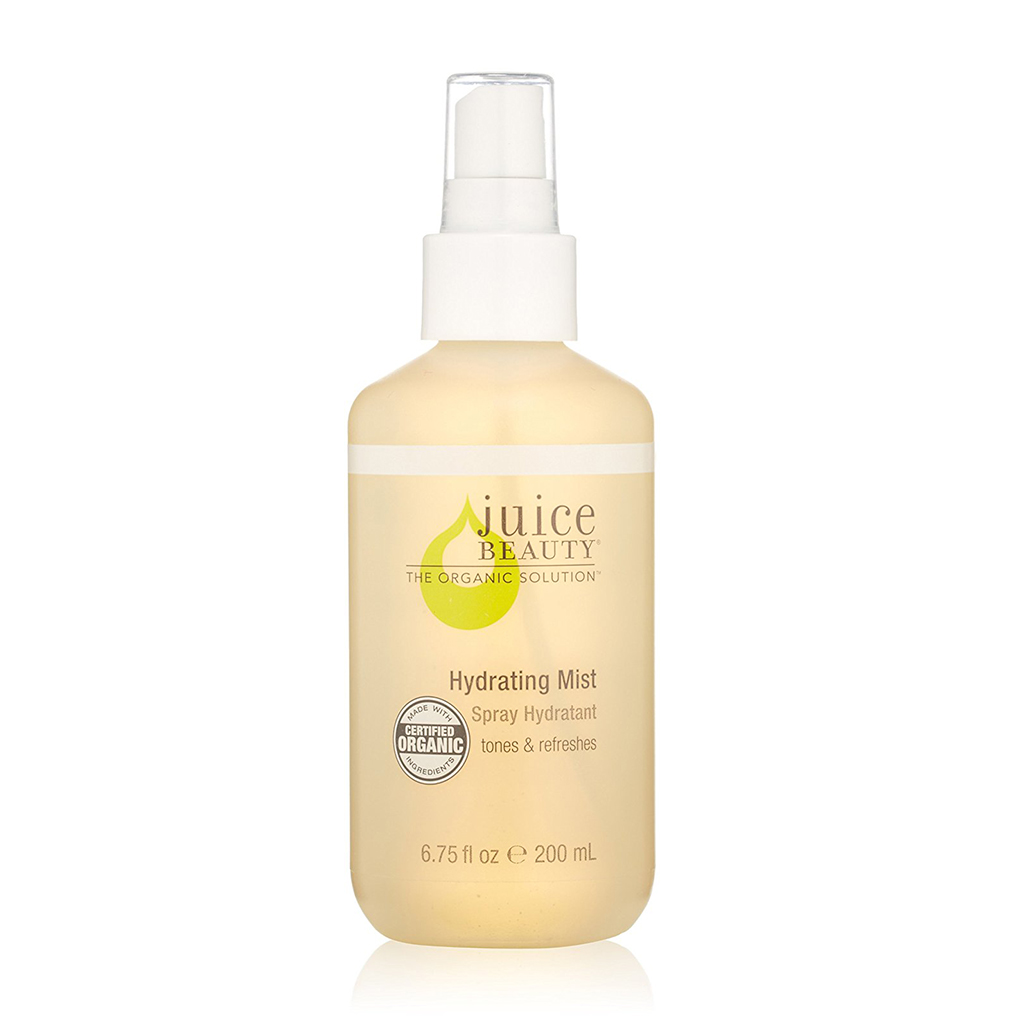 Okay, so scent is always important when it comes to sprays and mists, and Juice Beauty doesn't disappoint. It's a great product for a mid-day or afternoon spritz when your makeup needs a little freshening and your skin feels dry from all that internal heat battling the elements.
Juice Beauty hydrating mist, $24 at Amazon.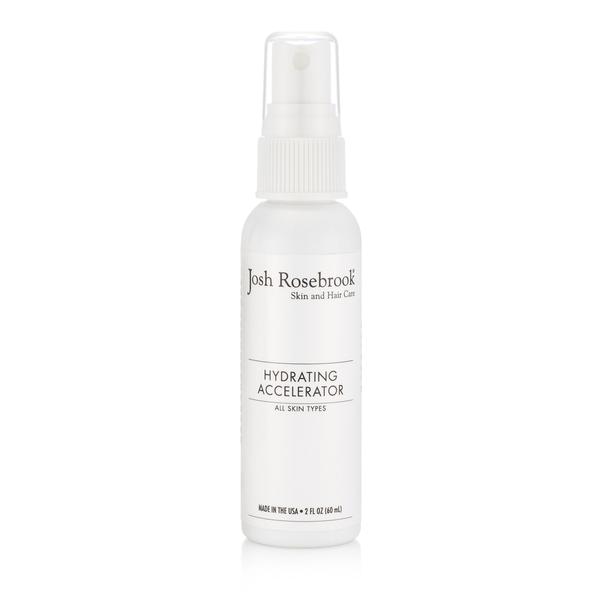 "A true classic! I don't think I've ever heard anyone short of rave about this beloved facial mist. Specially crafted to increase skin's hydration, it's a must-have for anyone seeking a supple complexion."—Take Care boutique owner and beauty expert Becky Waddell
Josh Rosebrook hydrating accelerator, $35 at Take Care.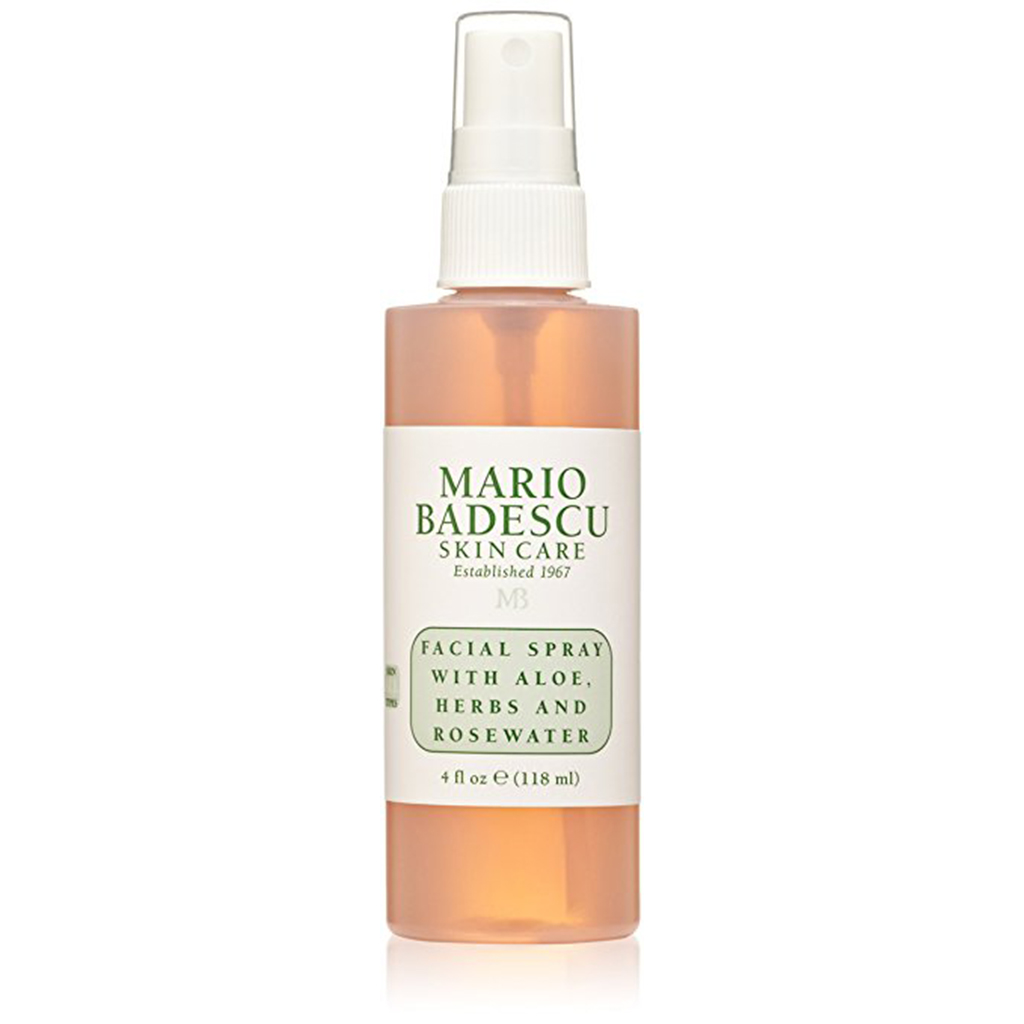 "Keep this cult classic on your desk or in your purse for whenever you need a misty pick-me-up throughout the day. The rosewater blend not only hydrates thirsty skin but sets makeup, too."—Assistant Editor Kim Olsen
Mario Badescu skin care facial spary with aloe, herbs, and rosewater, $7 at Amazon.
Especially For the Guys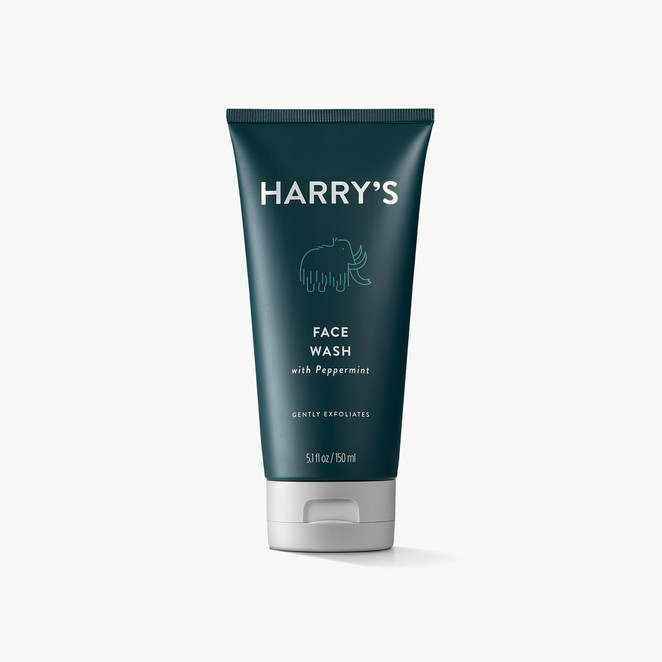 "Gives a pretty good clean that doesn't dry your face out, plus it uses naturally occurring volcanic rock as an exfoliating agent, not river-clogging (and recently illegal) plastic microbeads."—Staff Writer Benjamin Freed
Harry's face wash with peppermint, $7 at Harry's.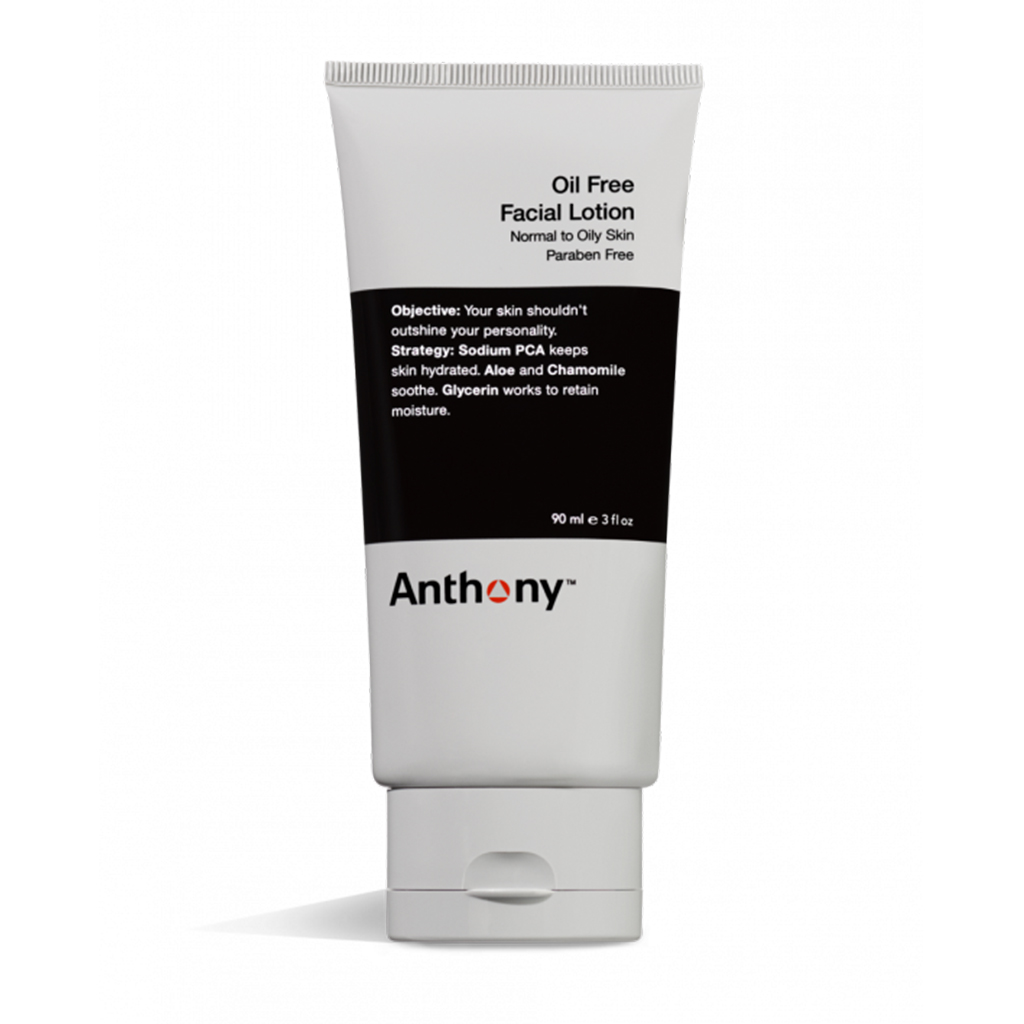 "I use this year-round, not just in winter. I like it because it's not greasy or heavily scented, and it soaks right in. Maybe that means I really need it!"—Senior Managing Editor Bill O'Sullivan.
Anthony oil-free face lotion, $30 at Amazon.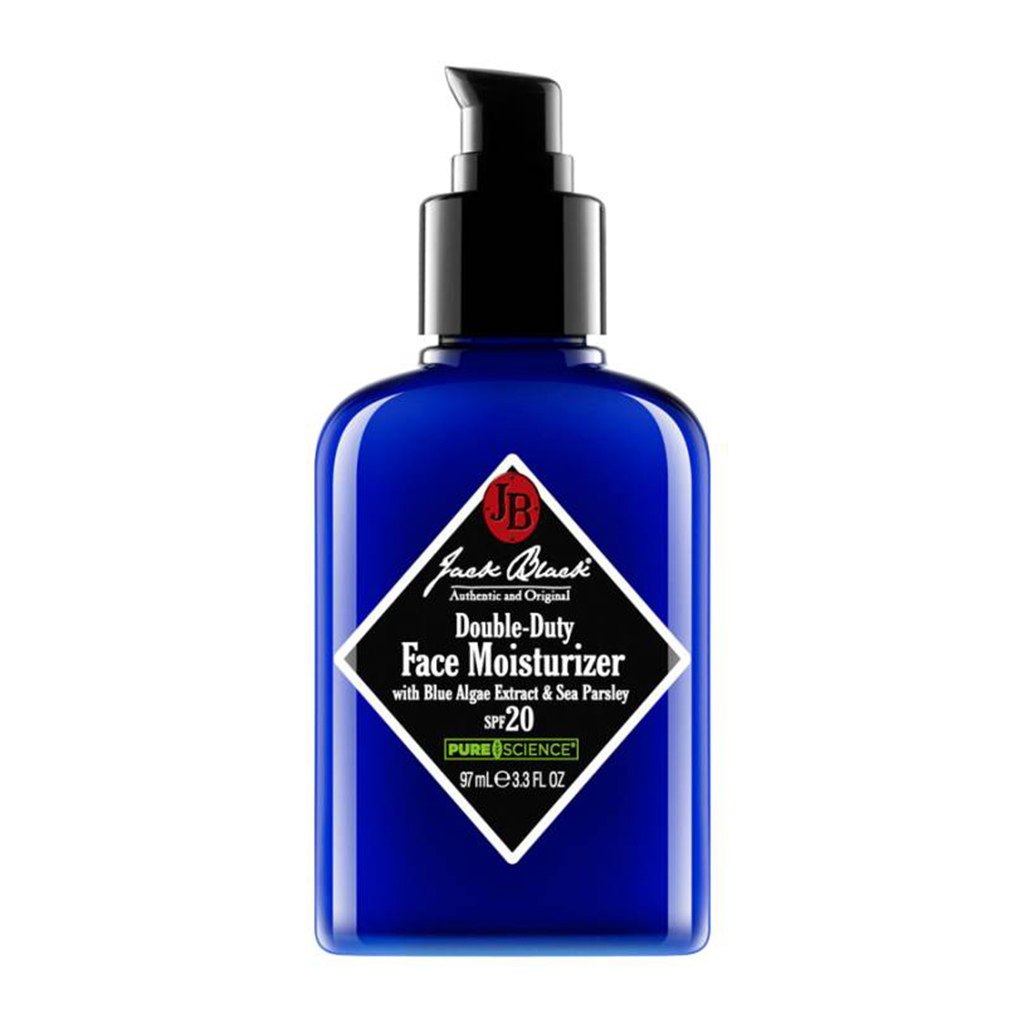 An ultra lightweight lotion made with sea parsley and algae that leaves your skin feeling clean and superfresh.
Jack Black double-duty face moisturizer with SPF 20, $28 at Amazon.
Secret Weapons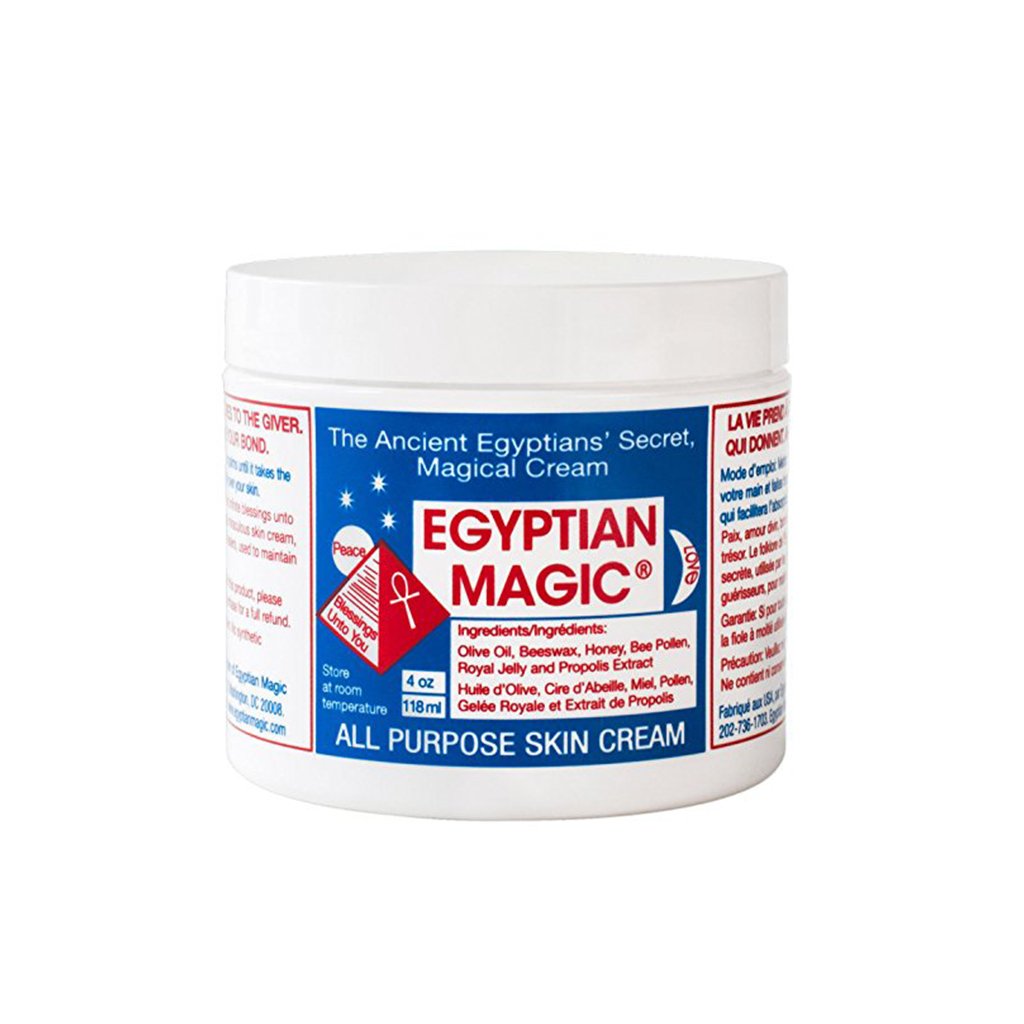 "When the thermostat goes up and the humidifier doesn't quite compensate for the dry air in my apartment, I slather my face with Egyptian Magic cream at night. It's all-natural and has just six ingredients—including olive oil, beeswax, and honey—and also makes a nice glossy balm for lips and, yes, eyebrows."—Assitant Editor Kim Olsen
Egyptian Magic all-purpose skin cream, $22 at Amazon.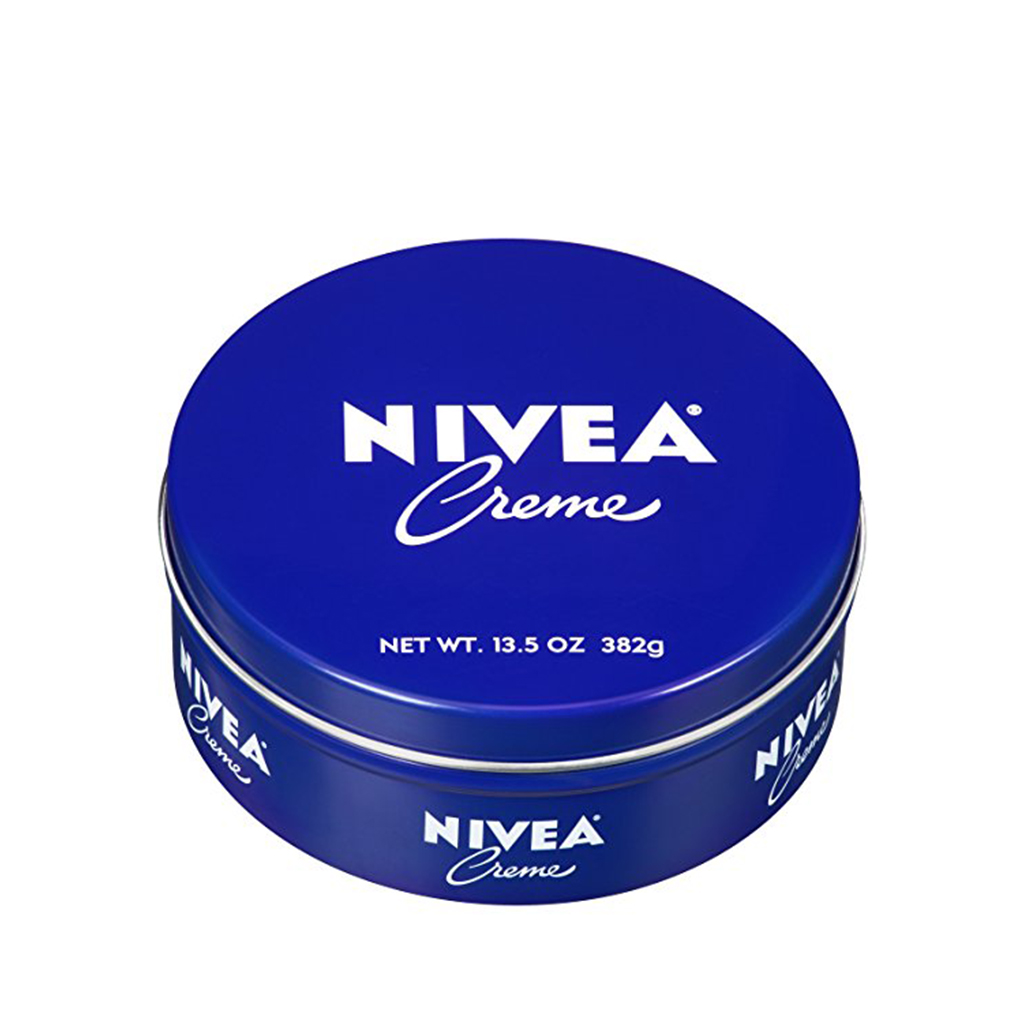 A classic for a reason, use this intense moisturizer lightly or simply spot treat extra dry areas of skin like elbows, knees, or feet.
Nivea Creme, $6 at Amazon.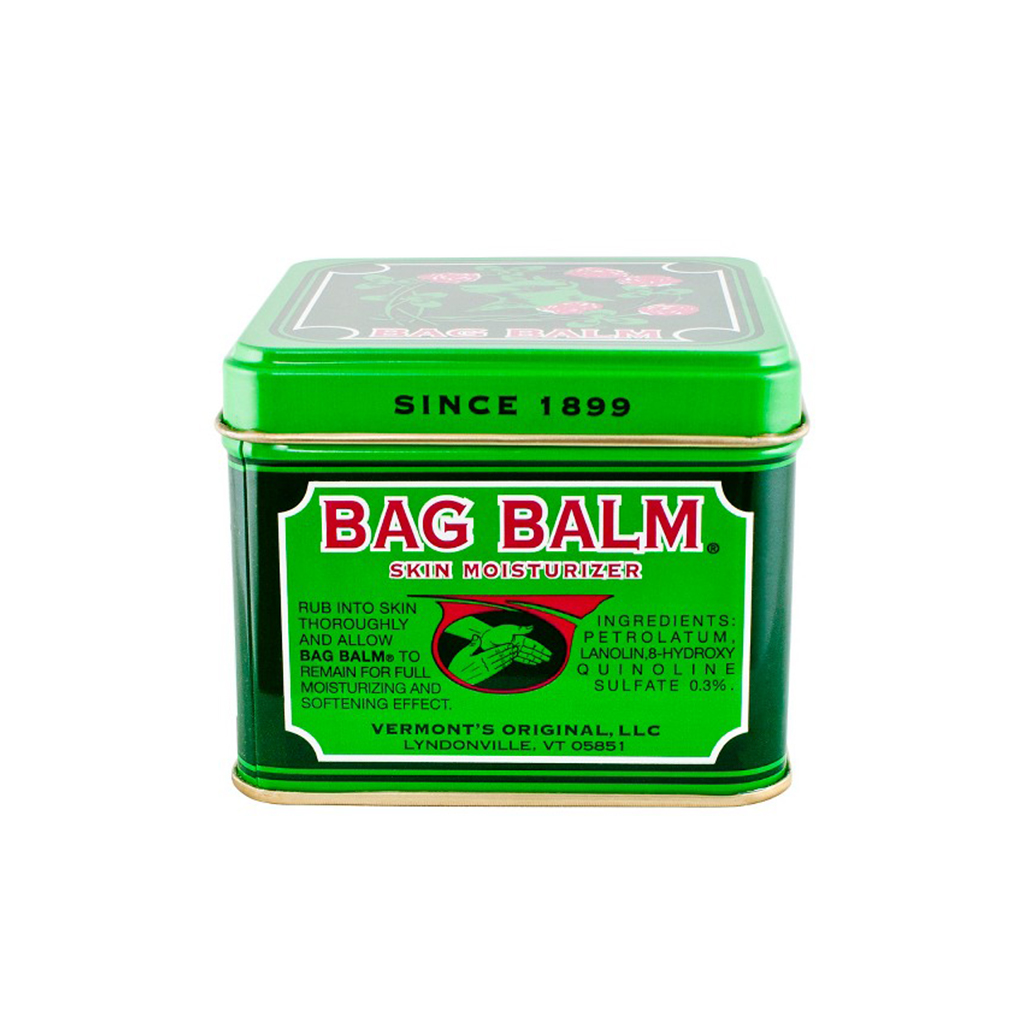 "I ride my bike all winter and around January my hands start getting really cracked and painful. This made-in-the-US salve makes my hands like a human being's again, which is funny, since it was originally formulated for chapped cow udders!"— Senior Editor Andrew Beaujon
Bag Balm skin moisturizer, $7 at Amazon.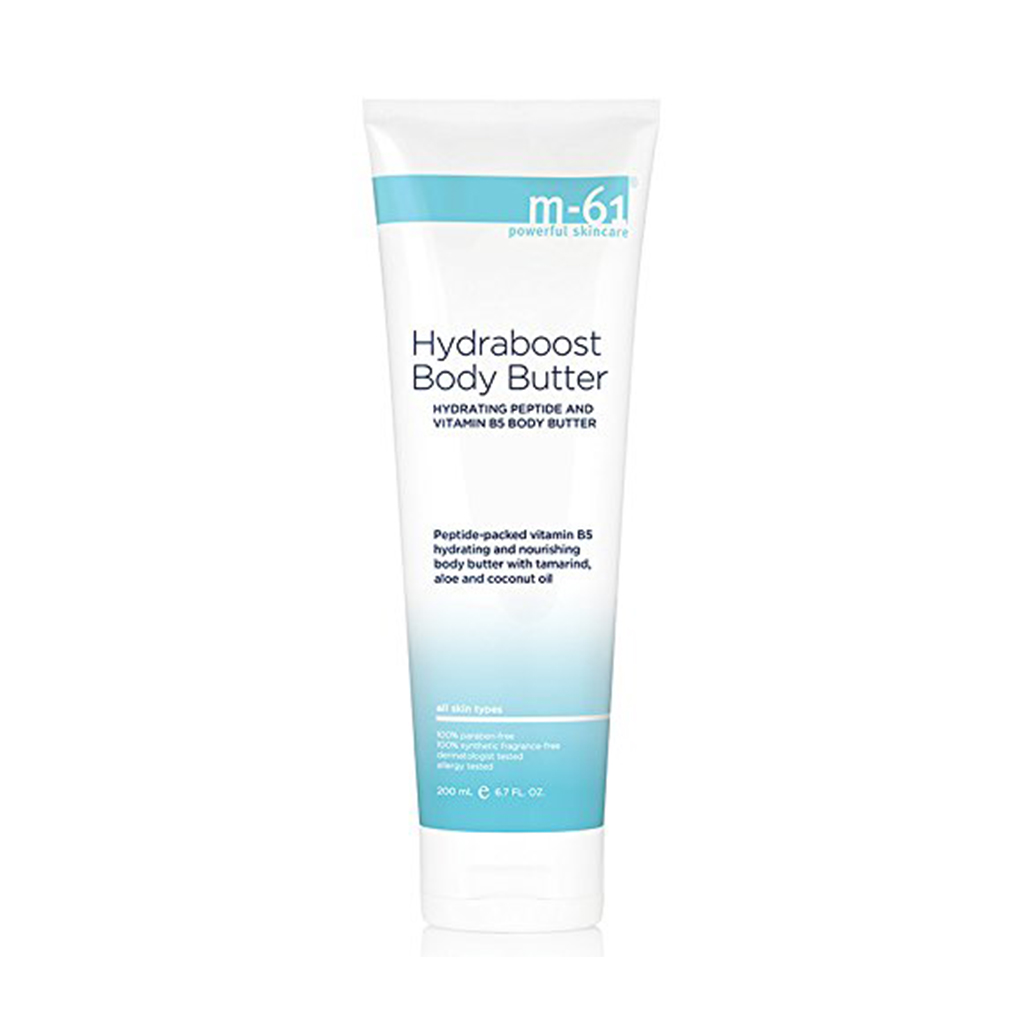 M-61 Hydraboost Body Butter, $10 at Amazon.
Specialty Creams, Oils, & Ointments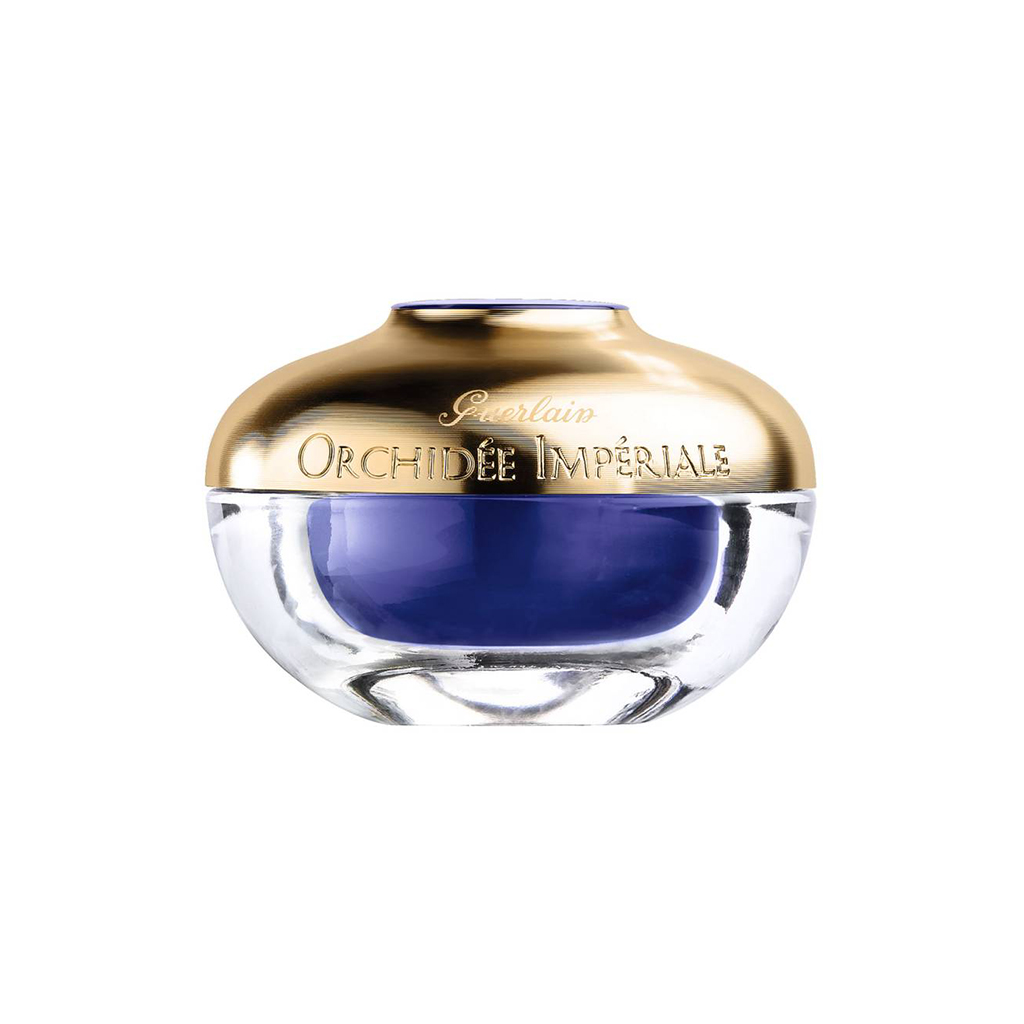 "Though this hits a hefty price point, you only need to use the tiniest quantity because this stuff is so thick—it has a weighty consistency, like plaster, but it smells like heaven. Just one jar has lasted me forever."—Photo Director Anna Marina Savvidis
Guerlain 'Orchidee Imperiale' cream, $167 at Amazon.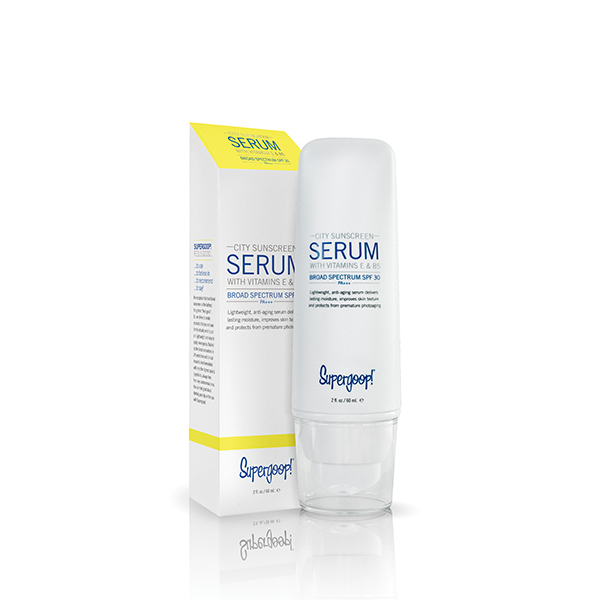 "I have super fair skin and burn pretty easily—this stuff is a lifesaver. The serum isn't greasy or mineral-y like some heavy duty sunscreen moisturizers."—UX Designer Ryan Weisser
Supergoop! 'City Sunscreen' serum moisturizer and sunscreen, $42 at Amazon.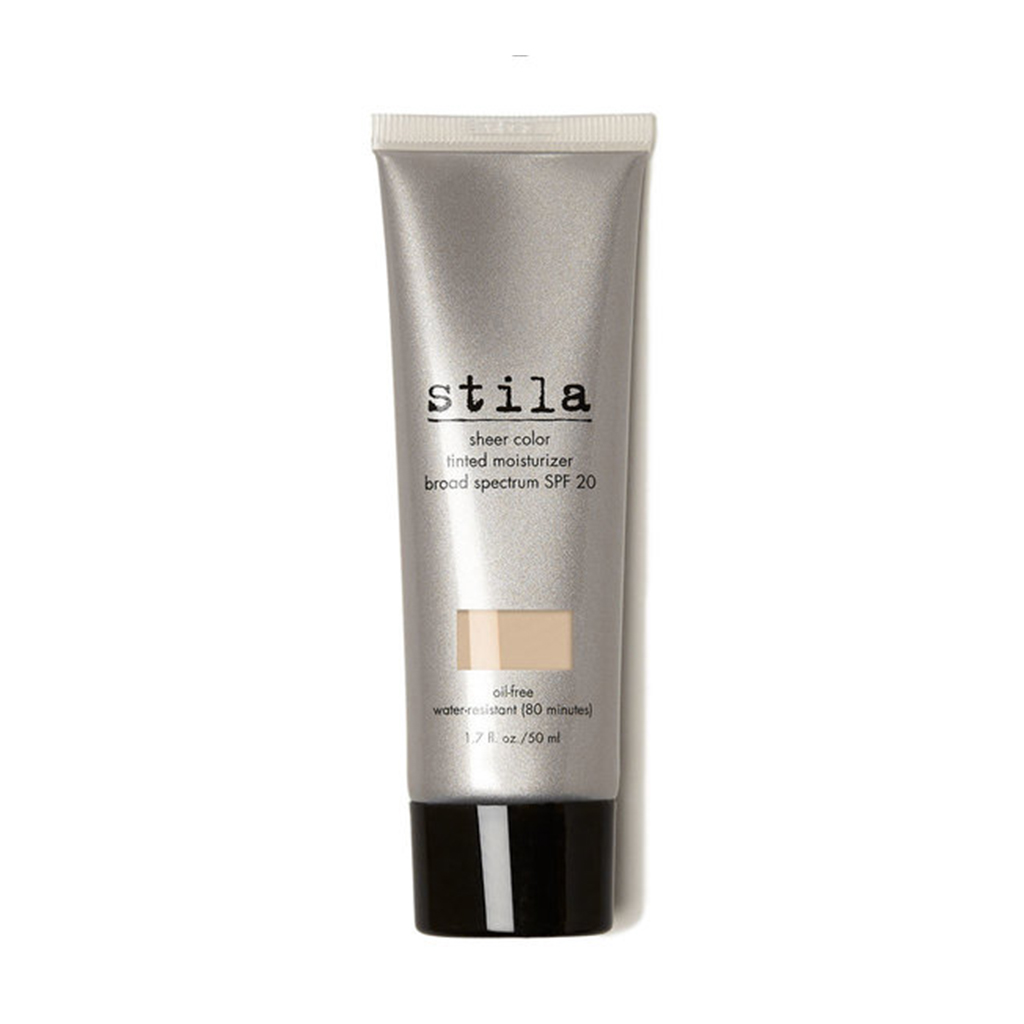 "I love Stila's tinted moisturizer because it functions well as a foundation and a coverup while being a moisturizer. It's also SPF 20."—Editorial Fellow Abbey Gringas
Stila sheer color tinted moisturizer with SPf 20, $17 at Stila.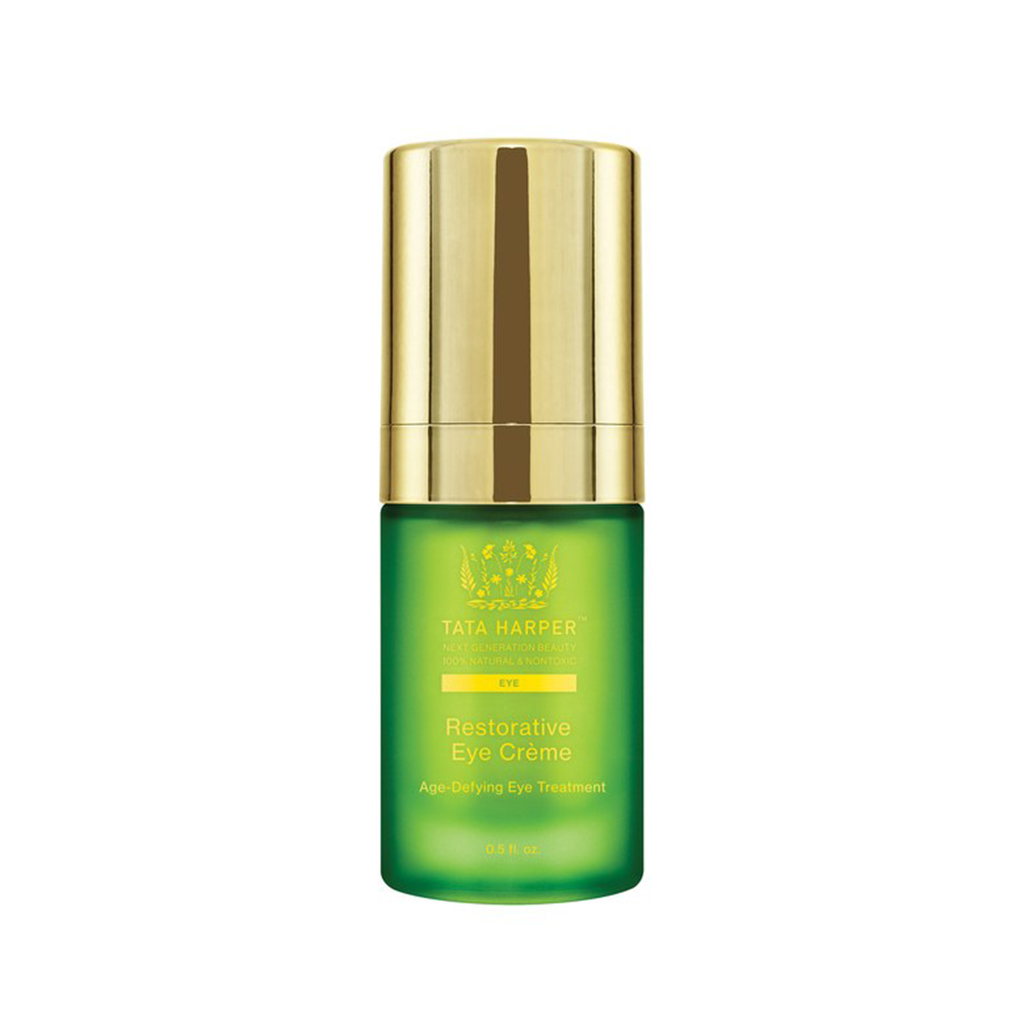 Sure, Tata Harper's cultishly-loved restorative eye cream is moisturizing. It's also awesome for everything else that comes with eye-care: diminishing fine wrinkles, eliminating under-eye darkness, and brightening and toning skin. Don't forget you can also use on your lids!
Tata Harper restorative eye creme, $95 at Amazon.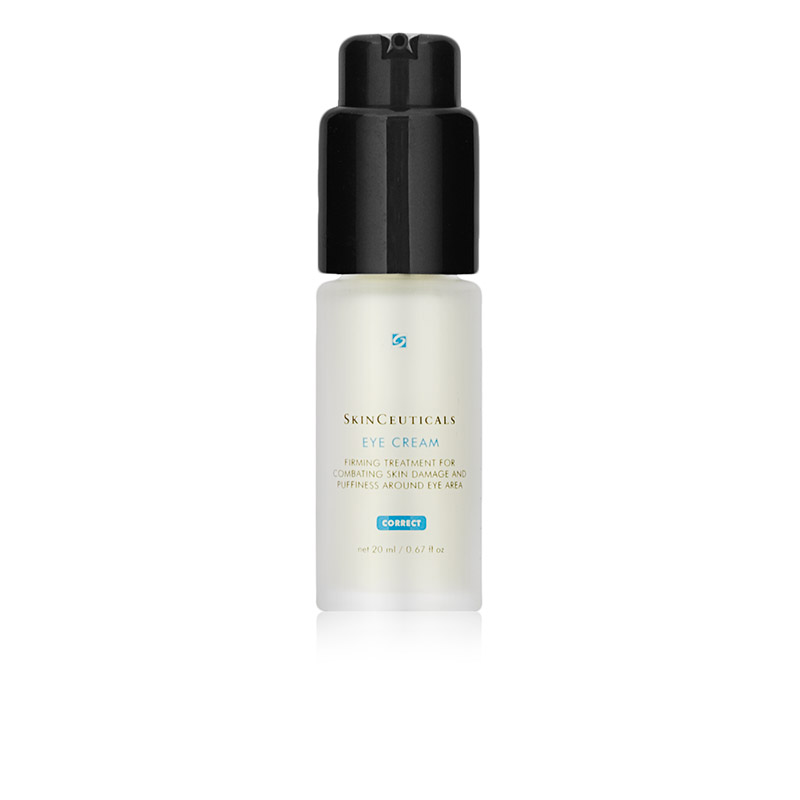 "Good for addressing puffiness and dark circles. Plus, it definitely helps through the alcohol-heavy holiday season!"—Marketing Designer Elizabeth Williams
SkinCeuticals eye cream, $72 at Dermstore.