Any hunt through Airbnb listings for a cozy but beautiful winter rental inevitably turns up shacks that feel more "Unabomber" than "Walking in a Winter Wonderland." "Aha!" you'll think, looking at a classic log exterior, "this is the one!" But a quick flip through the interior photos will leave you wondering if the place is even habitable, let alone worth a weekend splurge.
So we sorted through the listings for you and found five winter getaways in West Virginia and Virginia that won't leave you worrying that you've stumbled into Deliverance.
Light-Filled Restored Church
Just outside Leesburg, Virginia, this one-time church has been carefully converted into a huge one-room space, complete with a wood-burning stove, floor-to-ceiling bookshelves (with a Beauty and the Beast-worthy ladder!) and a modern updated kitchen and bath. Soaring ceilings and windows let in plenty of light, and the comfy chairs look just right for some weekend novel-reading.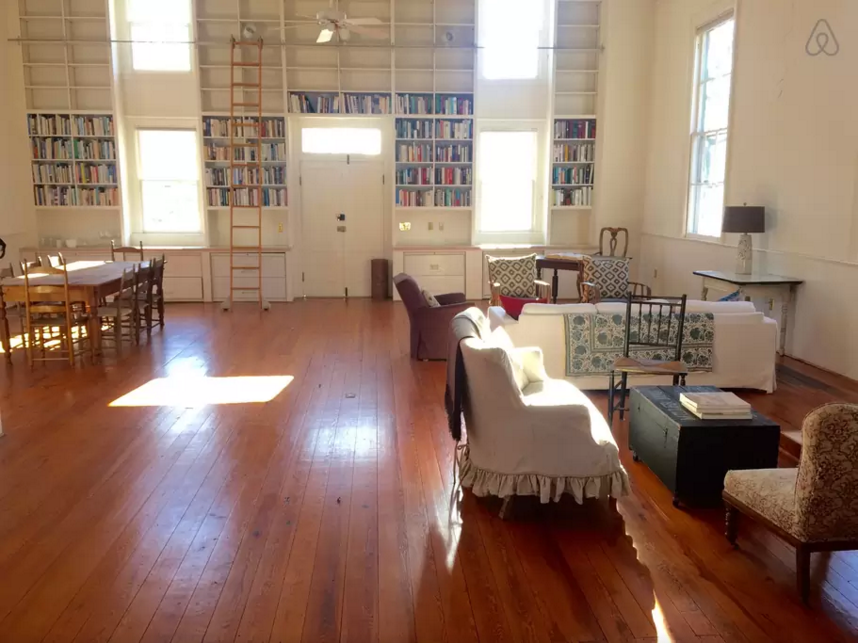 Fairy-Tale A-Frame Cabin
Located a bit north of Charlottesville, this place is cozy with a capital "C." Tucked away in 70 acres of woodland, "The Lodge" features wood-beamed ceilings, a sleeping loft, and a front porch that's perfect for early morning coffee-sipping.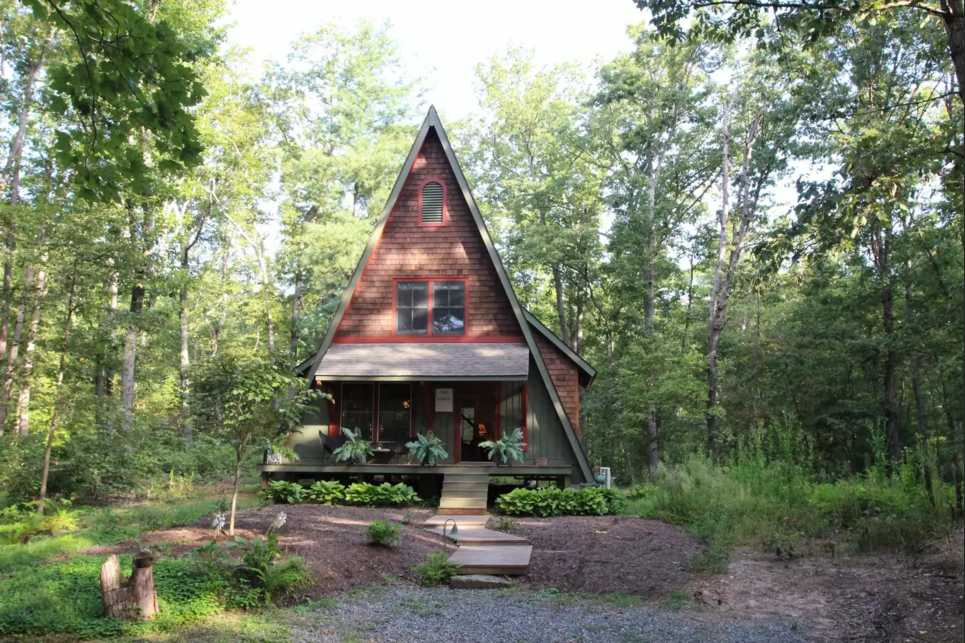 Adult Playland on the Water
Hovering over the edge of a private lake in West Virginia, this contemporary two-bedroom cabin also has a 2,500 square foot "club house" and a hot tub with breathtaking views. Prepare yourself for utter solitude–and the sauna.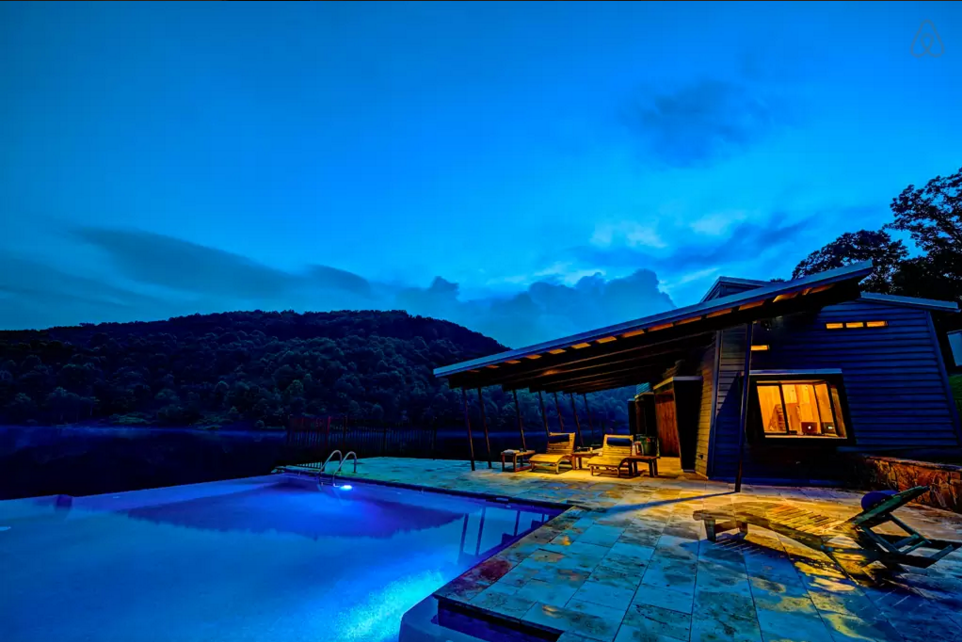 Snuggly Stone Cabin and Barn
Just east of Shenandoah National Park, this stone-chimneyed little house looks like something out of a catalog. And the interior is just as charming, with wood-plank walls and a giant fireplace.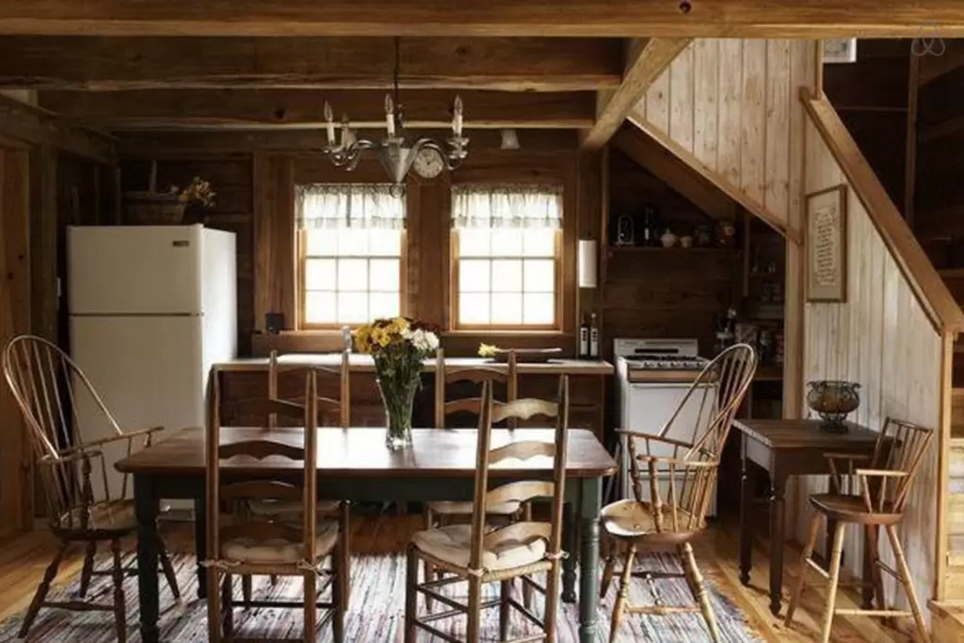 Glass Treehouse in the Woods
With a wall of sliding glass doors, a Dwell-worthy interior, and a hot tub that's warmed by a real fire, this is hipter cabin porn come to life. Plus, it's located in Lost River, West Virginia, which even sounds relaxing.