We love how Megan Magee and Jimmy Roberts relied on Jimmy's parent's home in Maryland to give their wedding a distinctly Eastern Shore flare. Take a look at their stunning outdoor ceremony and fun-packed reception, captured in the photos below by Lauren R. Swann.
Like B&G on Facebook | Follow B&G on Instagram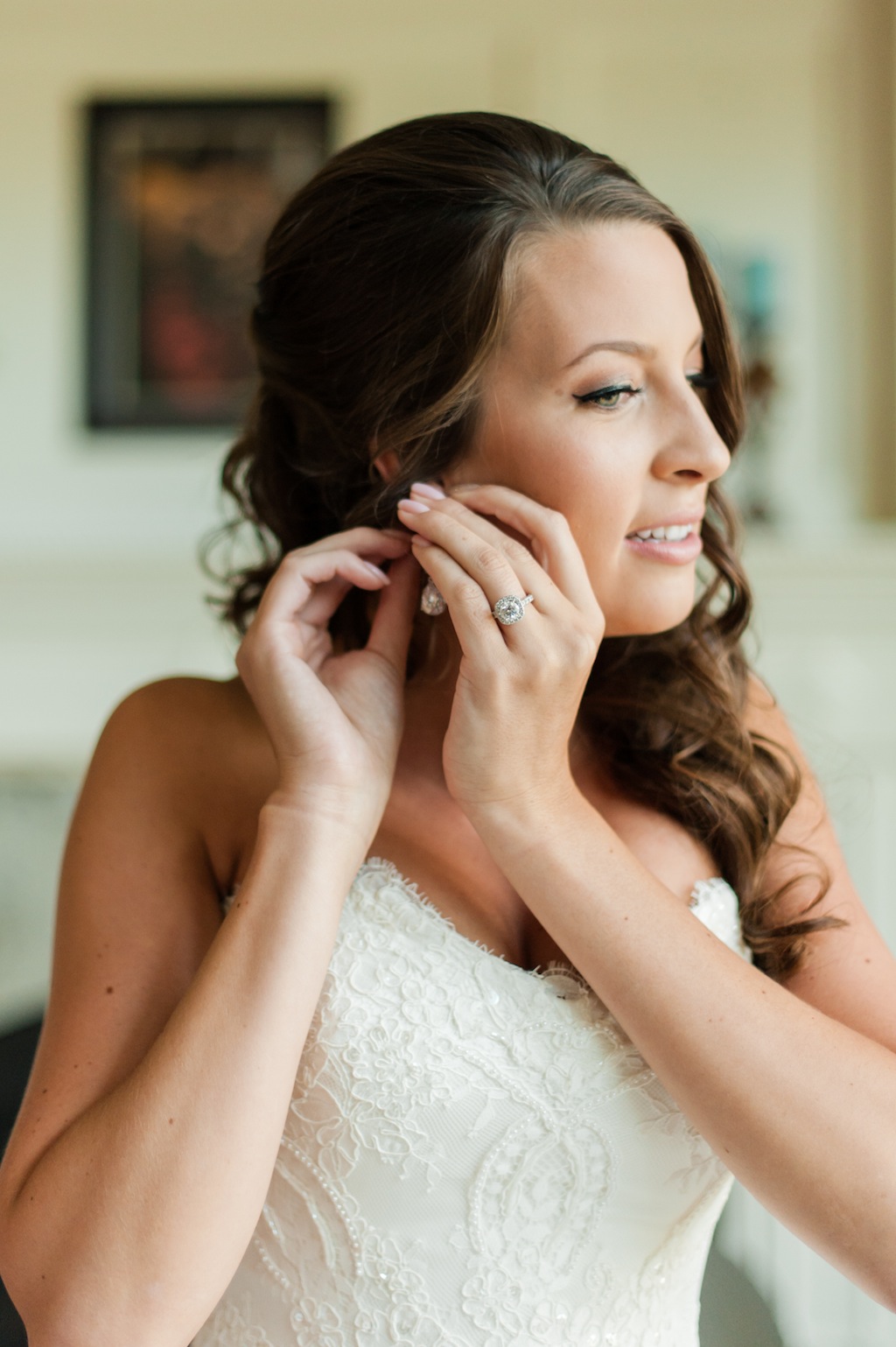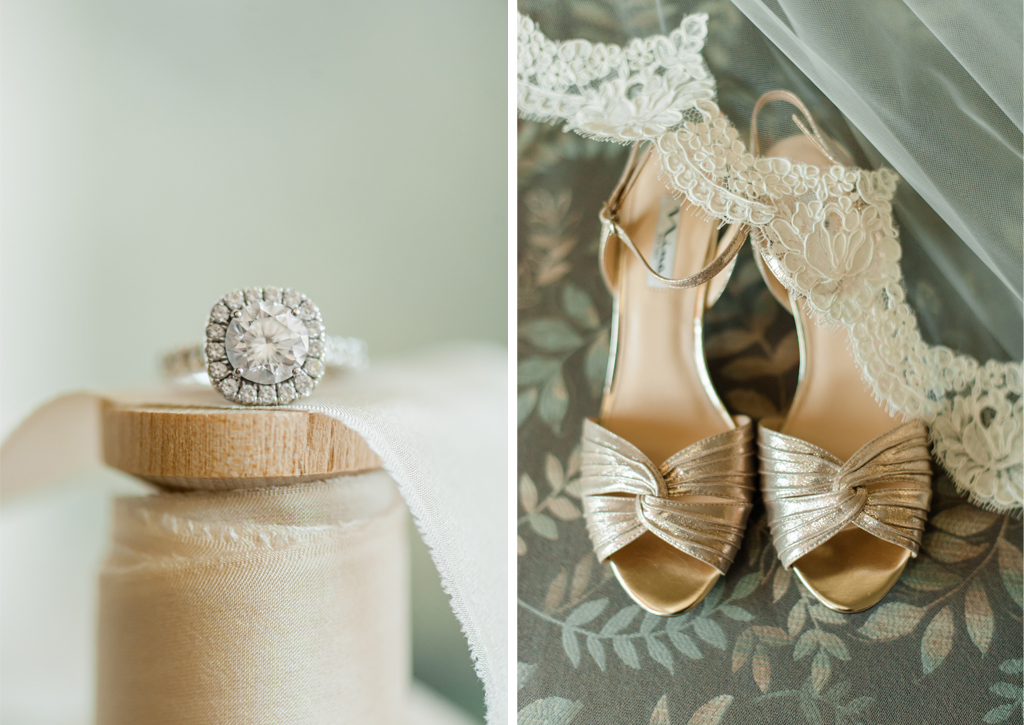 Megan was working at a restaurant in Canada, when Jimmy, a Maryland native, was looking into franchising it. Megan attended a bonfire hosted by Jimmy's sister-in-law, and finding Jimmy to be a pretty funny guy, Megan stayed up until dawn chatting with him. He asked her out on a date the next night, and a few weeks later, she decided to move back to the United States with him.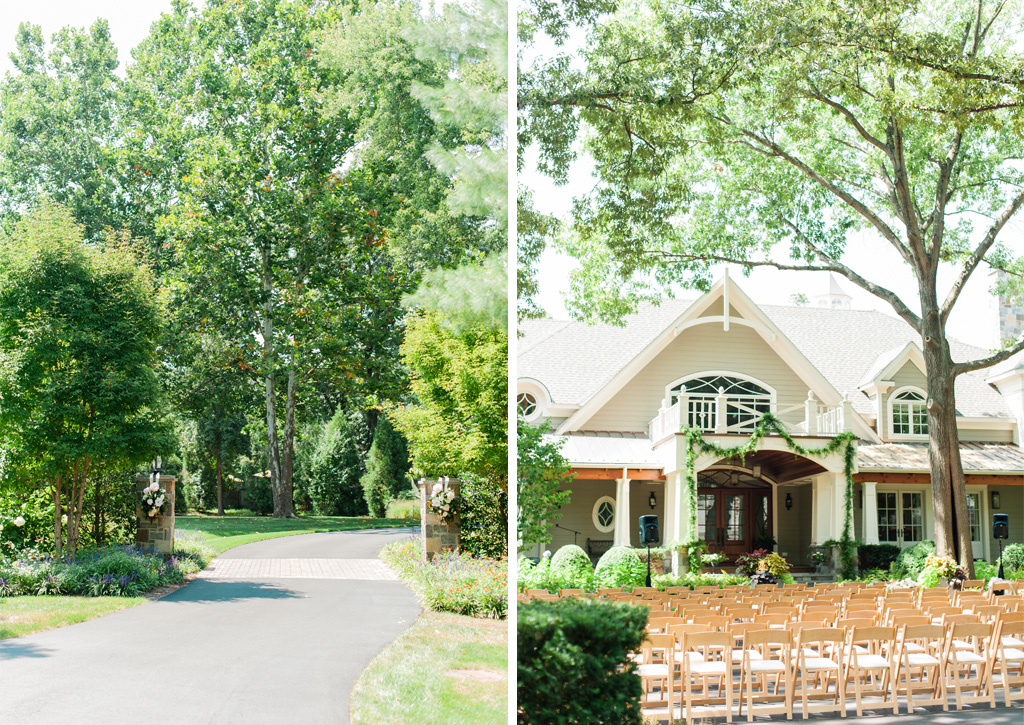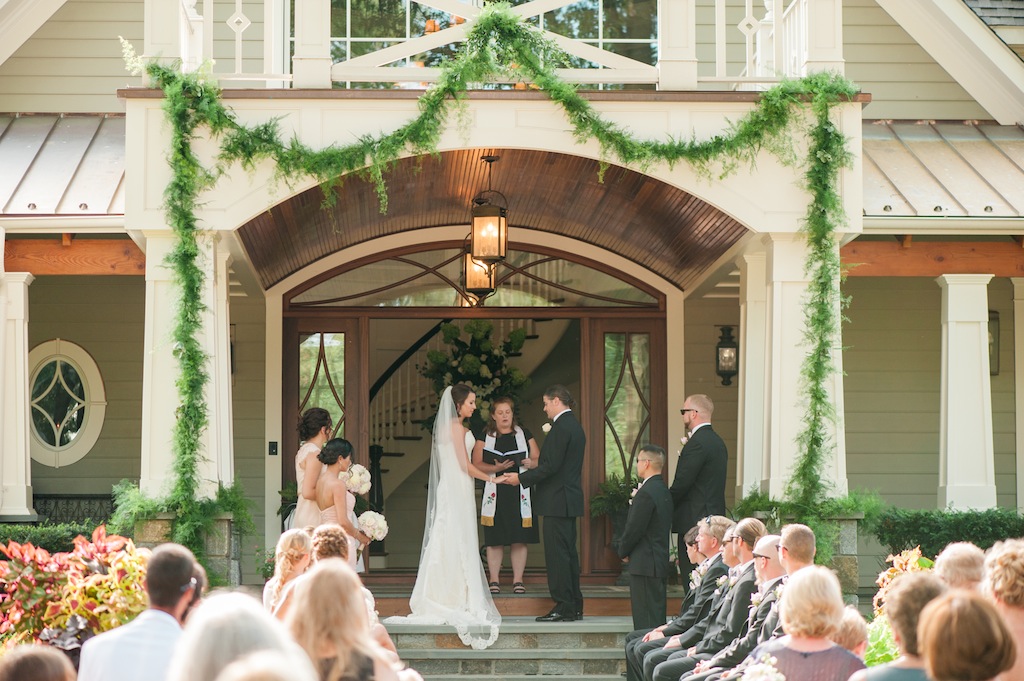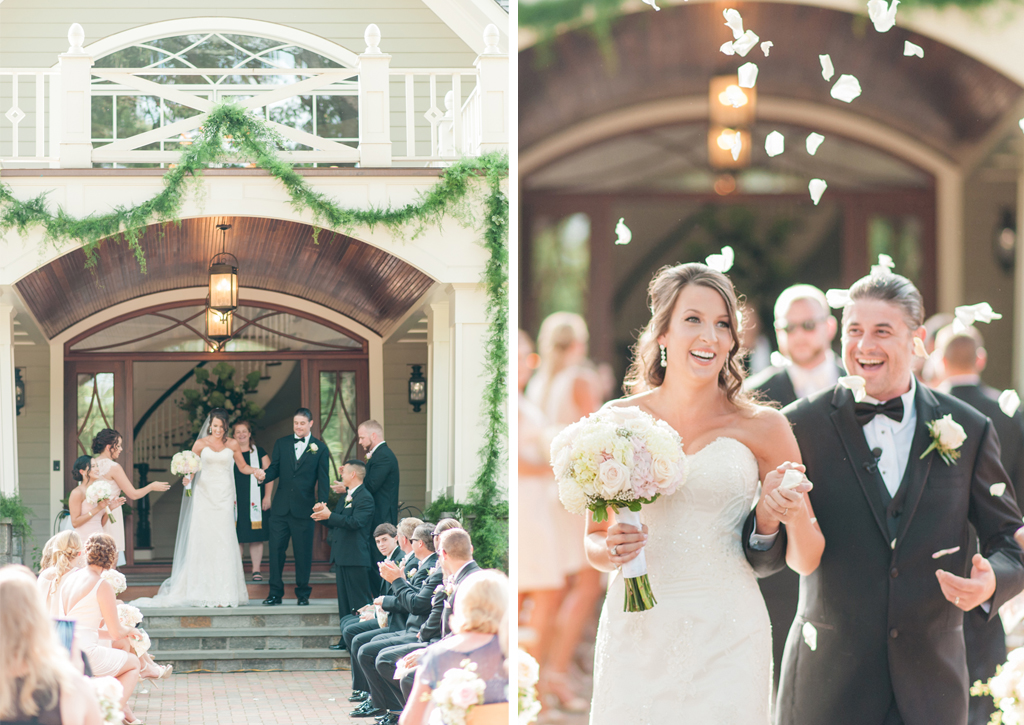 On their seven-year anniversary of dating, Megan was attempting to get Jimmy to watch the Ravens game with her, having forgotten their anniversary. When Jimmy finally joined her in the room where she was watching the game, he told her happy anniversary and asked her to be his wife. But just at that moment, he dropped the ring, so Megan thought he was joking. When he relocated the ring and asked again, Megan realized that his question was genuine.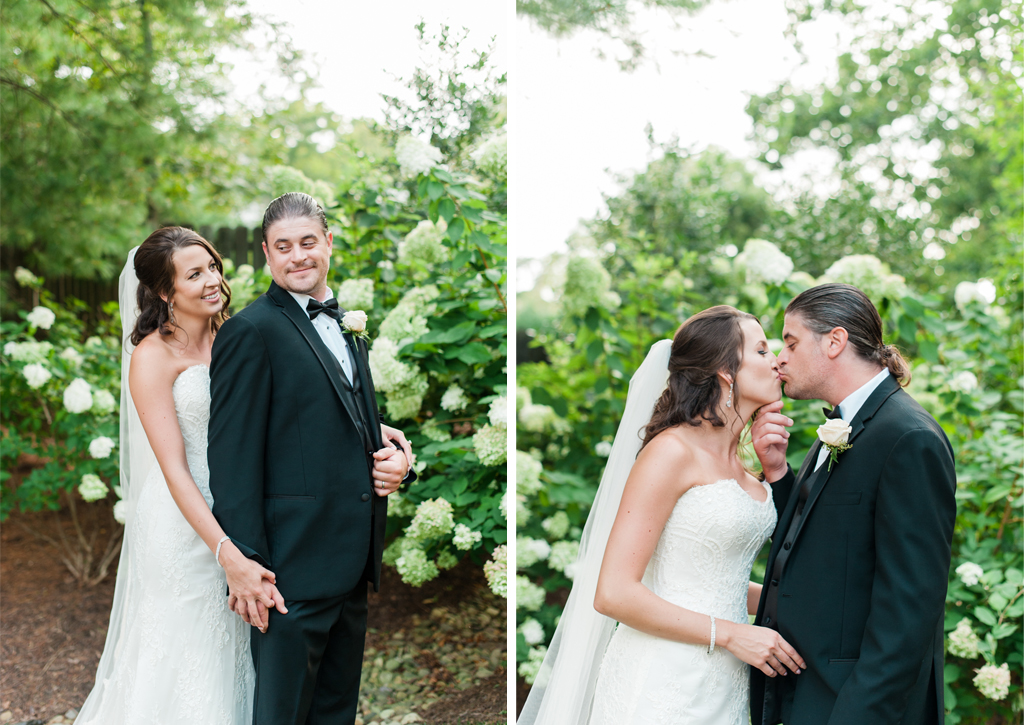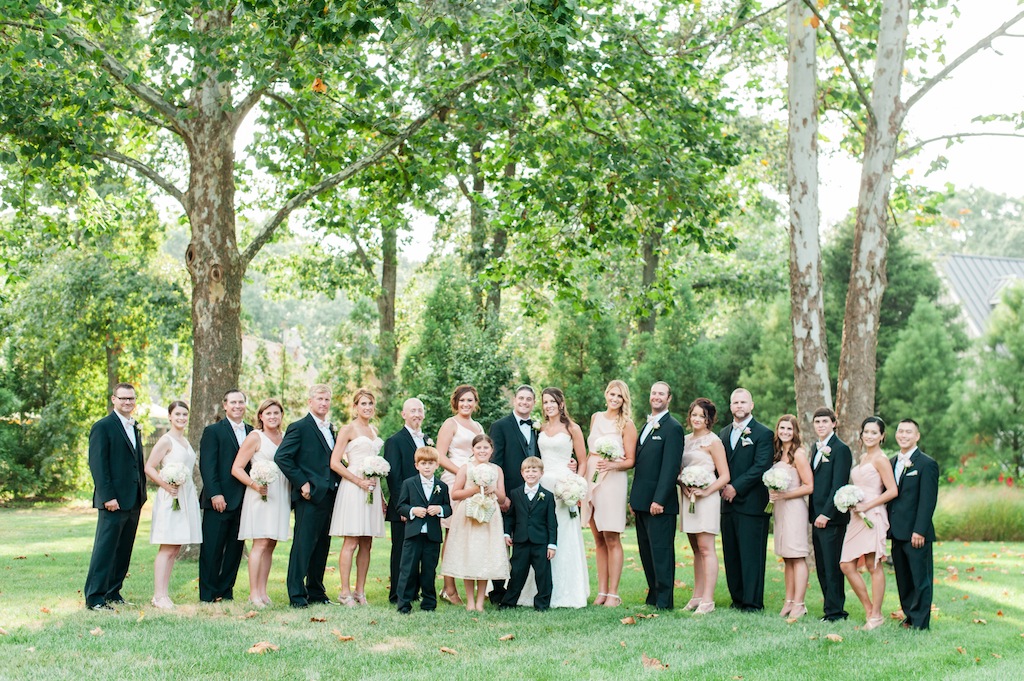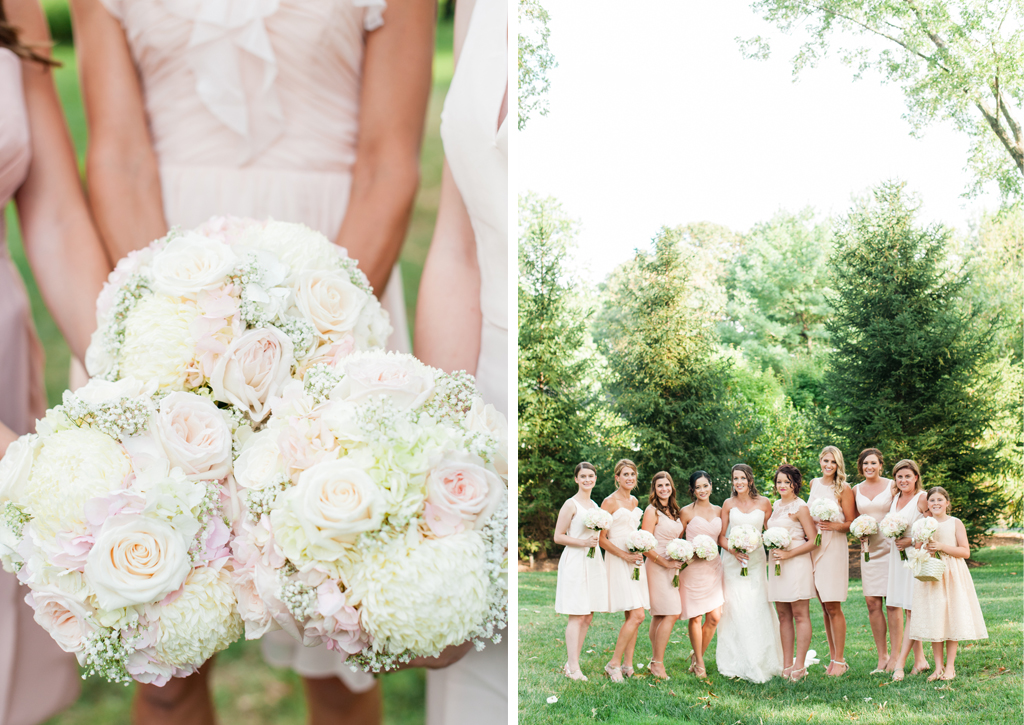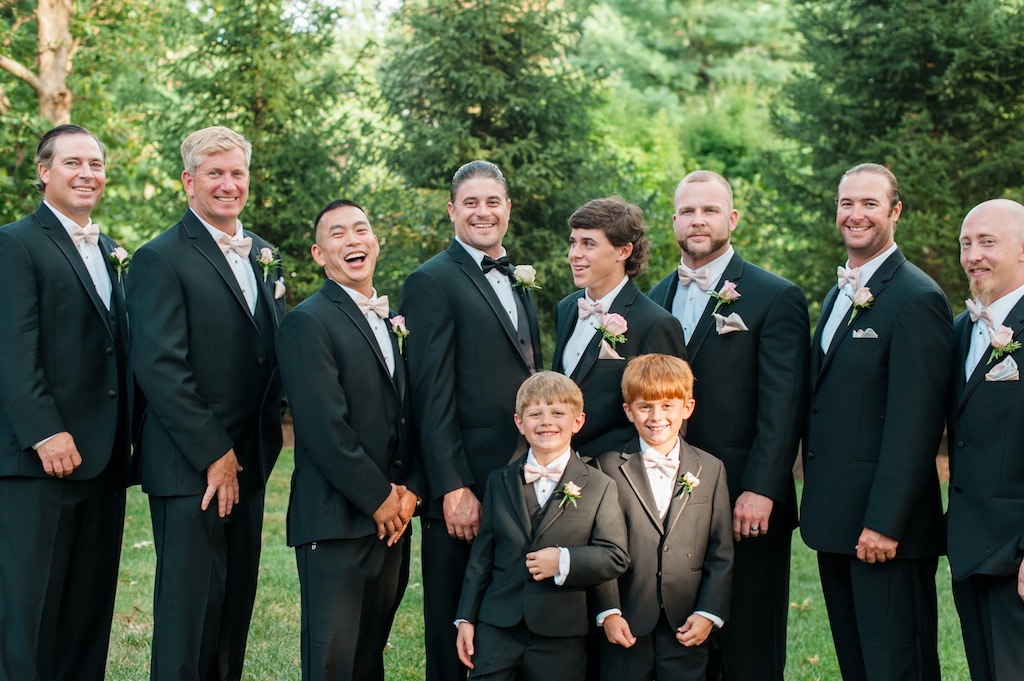 For their ceremony at Jimmy's parent's house, they made it all the more personal by having Jimmy's nice sing Adele's "Make You Feel My Love." The family performances continued into the reception, during which Jimmy's sister had organized a flash mob dance to "Car Wash"—a nod to the car wash owned by the groom.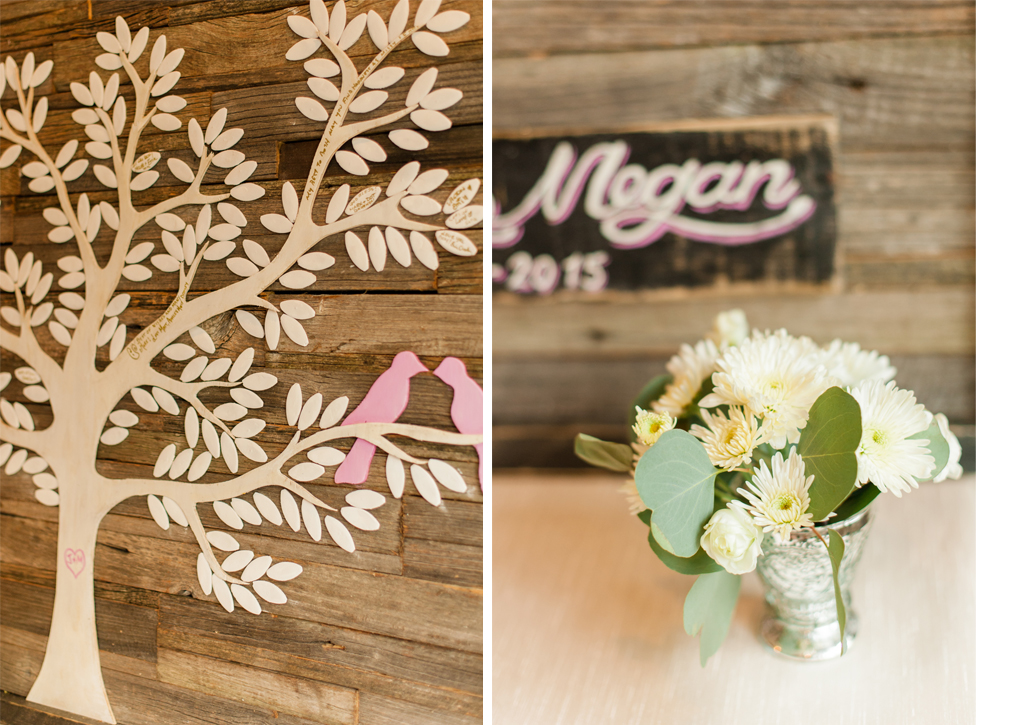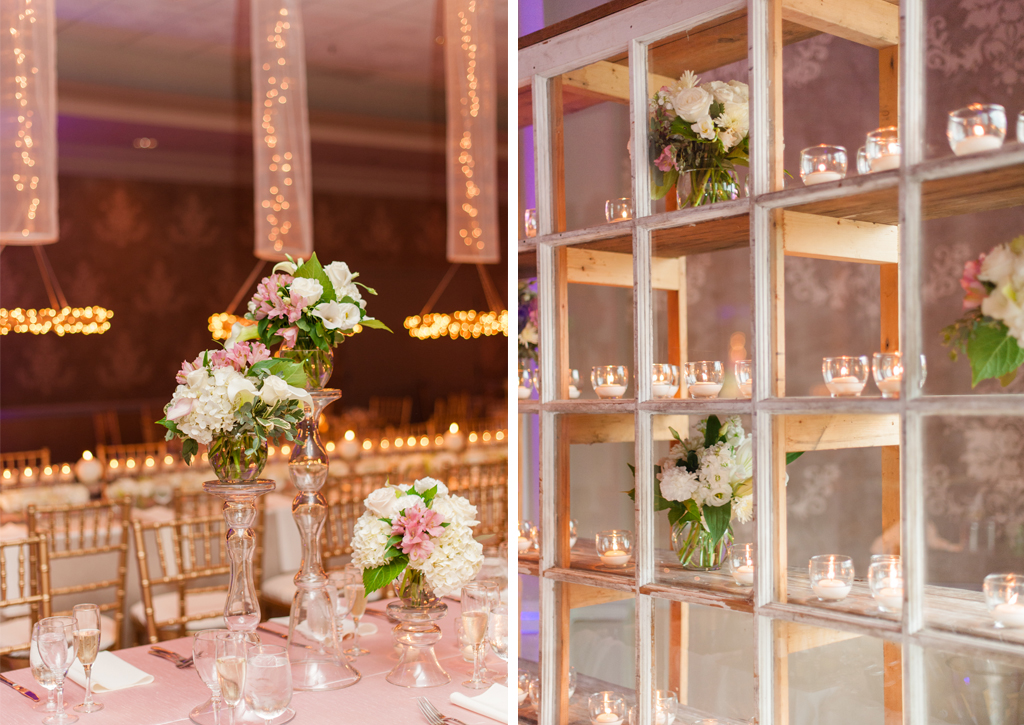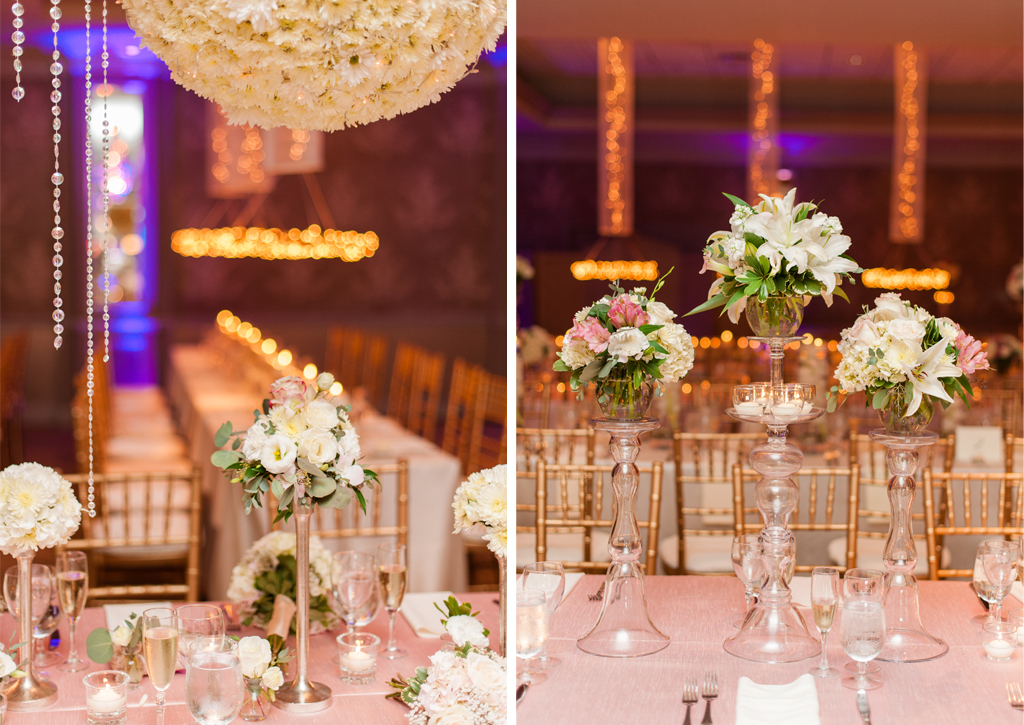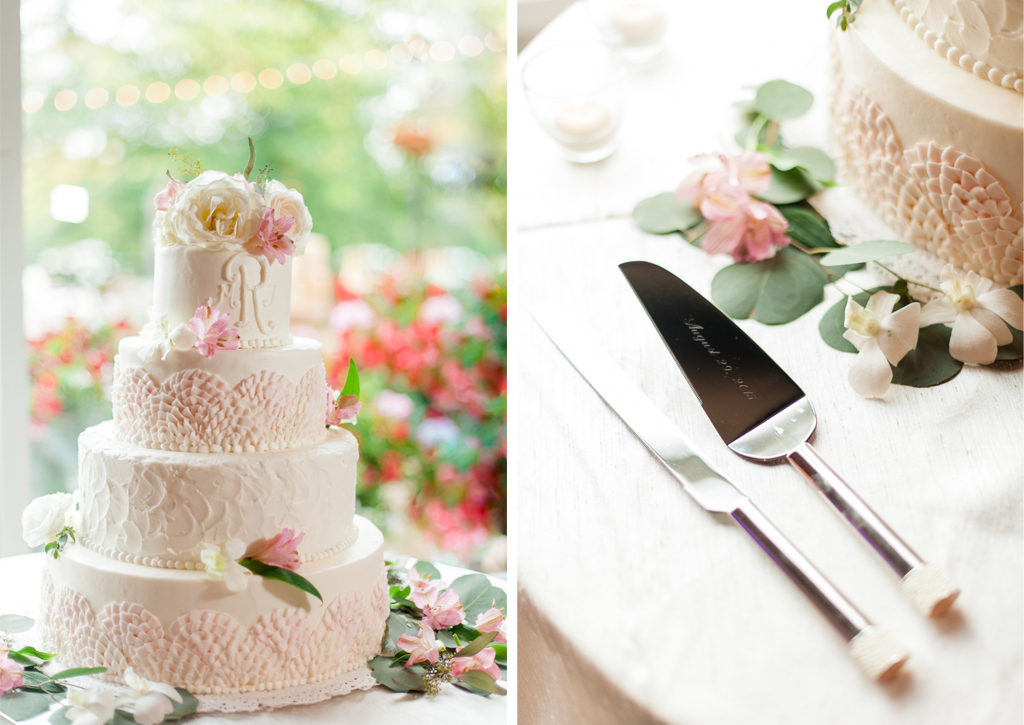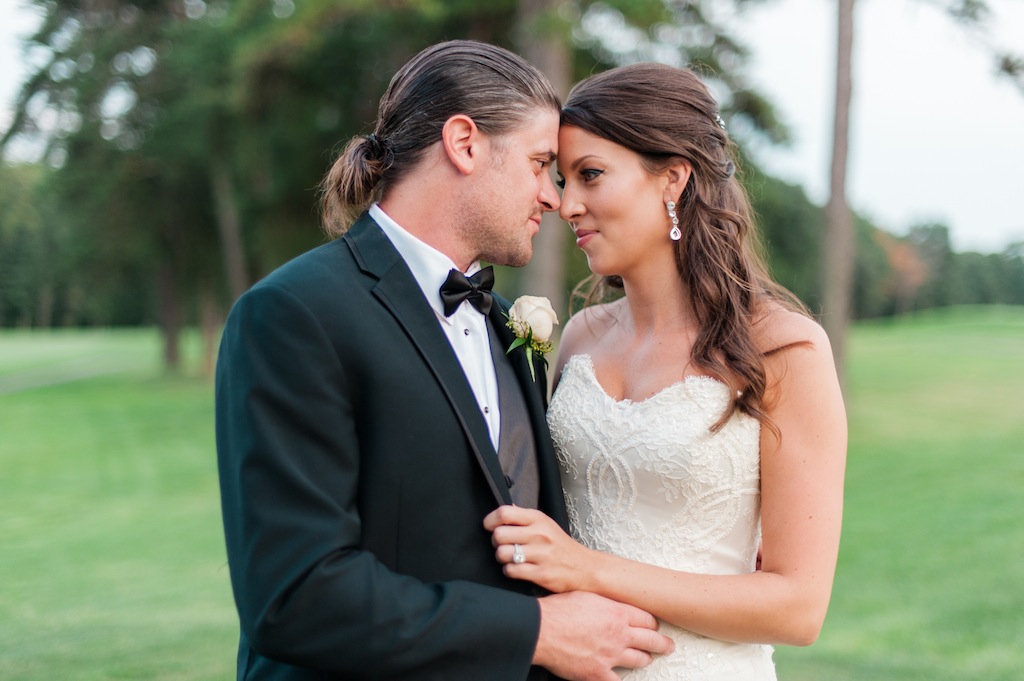 An elegant gold and blush hued reception followed the outdoor ceremony. Guests were served from the four-tiered red velvet, chocolate chip, and strawberry cake, and sent home with cookie favors as the bride and groom departed for their honeymoon in Napa Valley and Hawaii.
VENDORS
Ceremony Venue: Groom's Parent's Home | Reception Venue: Chartwell Golf & Country Club | Photographer: Lauren R. Swann | Bride's Gown: Augusta Jones, Betsy Robinson's Bridal Collection | Groom's Tux: Calvin Klein, Men's Wearhouse | Hair Dresser: Darrell Barrett Salon | Makeup Artist: Dana Packett | Event Coordinator: Nick Codd, The Spectacle Shop | Cake: Fiona's Cakes | Florist: Radebaugh Florist & Greenhouses and Nick Codd | Caterers: Chartwell Golf & Country Club | Transportation: ZBest Worldwide | Videographer: Adora Wedding Films | Music/Entertainment: Ray Derr, Timing is Everything | Invitations: Paper in the Park | Photo Booth: Chesapeake Photo Booth
Ready to put a ring on it? Here are the best jewelers in the DC area where you and your loved one can pick out the perfect wedding bands.