Our Washingtonian Recommends lists bring you the best places to eat, drink, and be entertained—all selected by Washingtonian editors.
For Skiers Who Are Lousy at Skiing: Wisp Resort
Distance from DC: Three hours.
Full-day standard adult lift ticket: $59 and up.
High in the mountains of Western Maryland, Wisp Resort offers novice skiers wide-open trails as well as an abundance of soft, natu- ral snow, which makes it easier to control speed and turns. Wisp also tries to put new skiers and snowboarders at ease with a well-thought-out web page that answers such frequently asked questions as how to dress and what trail symbols mean. Conveniently, there's a large hotel and parking lot right next to the slopes. The ease continues at the ski school, where a bunny slope operates three lifts that are basically conveyor belts running up the mountain, so there's no loading and unloading onto chairs. A separate learning area with two more conveyor-belt lifts is set aside for children ages 3 through 14. Once a skier has progressed off the bunny slope, the mountain, at only 700 feet high, includes several long beginner runs, such as Wisp Trail and Possum, plus a variety of relaxing intermediate slopes. 296 Marsh Hill Rd., McHenry, Md.; 301-859-3159.
For Skiers Who Told Their Boss They Have the Flu: Whitetail Resort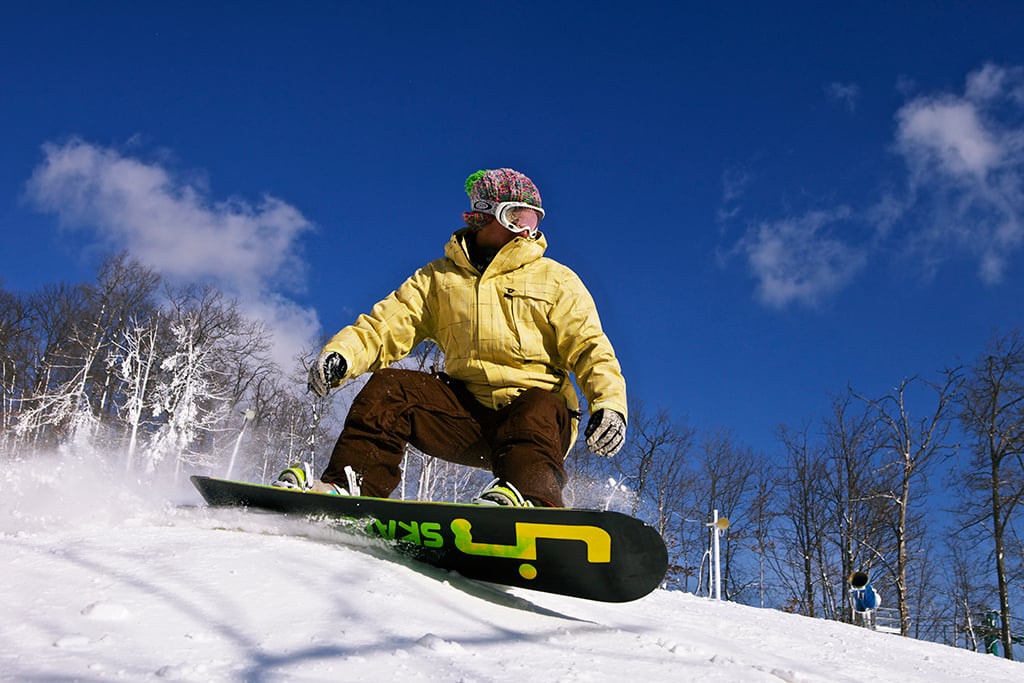 Distance from DC: 90 minutes.
Full-day standard adult lift ticket: $62 and up.
Whitetail Resort in Pennsylvania is hard to beat if you're looking to skip out of work for the day and get in a lot of skiing. It's the tallest and largest of the resorts within a two-hour drive, with a vertical drop of 935 feet and 23 trails, all of which are lit for night skiing. With a high-speed lift serving most of the intermediate trails on the front face, a proficient skier or snow-boarder can get in ten runs an hour on an uncrowded weekday. Experts can play on three advanced runs on the back side of the mountain, also with a dedicated lift. Yet another lift is set aside for the terrain park and halfpipe. Beginners will like the long, serpentine Sidewinder trail, which features a consistent pitch all along its length, and a learn-to-ski area where newbies can hone their skills without the stress of experienced skiers zooming by. 13805 Blairs Valley Rd., Mercersburg, Pa.; 717-328-9400.
For Skiers Who Rock at Skiing (And Snowboarding): Elk Mountain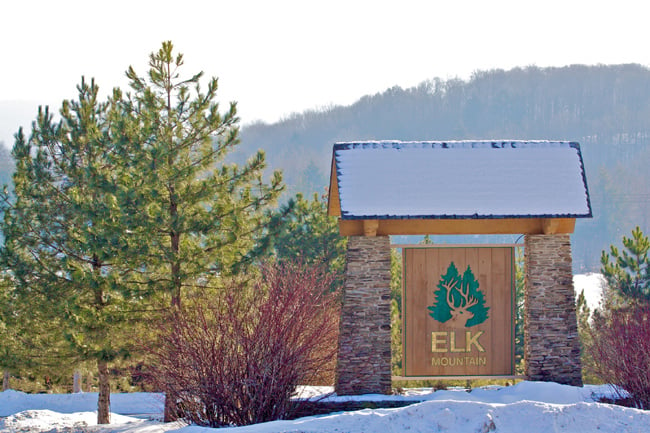 Distance from DC: 41⁄2 hours.
Full-day standard adult lift ticket: $54 and up.
There's no spa, no tubing hill, no high-speed lift. There's not even on-site lodging. What there is at Pennsylvania's Elk Mountain: 1,000 vertical feet of mostly intermediate and expert terrain on 27 slopes, including 11 advanced trails. And unlike most resorts that pad that trail number by naming every interconnecting run or dividing a trail into upper and lower portions, many of the slopes at Elk go from the very top all the way to the bottom. For those who love skiing fast, there's little need to worry about ice: Elk has ranked among the best-groomed mountains in Ski magazine's annual reader survey. Elk's spruce-lined runs are the closest things to skiing in New England—without having to fly or make a daylong drive. Nearby lodging is available. 344 Elk Mountain Rd., Union Dale, Pa.; 570-679-4400.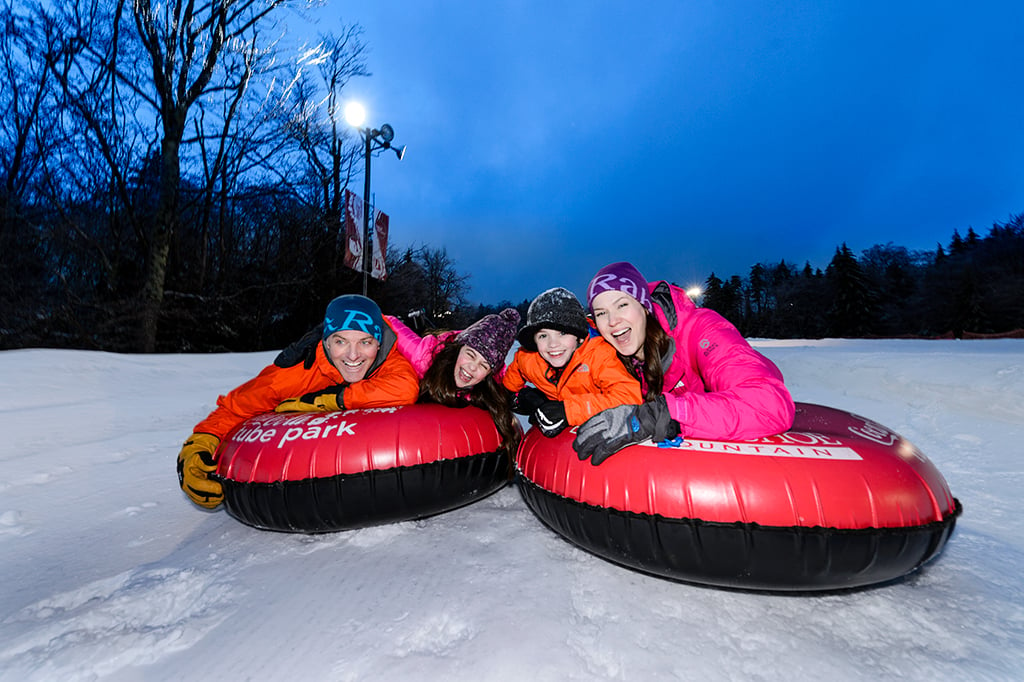 Distance from DC: 41⁄2 hours.
Full-day standard adult lift ticket: $79 and up.
Biggest isn't always best, but it is in this case. Snowshoe is the largest resort in the Mid-Atlantic, with 56 trails and a vertical drop of 1,500 feet. The resort has an array of high-speed lifts, terrain parks, and an average annual snowfall of 180 inches. It's also a world unto itself off the slopes: The mountaintop village includes shops, restaurants and bars, a spa, a large indoor playground and arcade, an indoor/outdoor swimming center, and a variety of hotel rooms and condos within easy walking distance of the slopes. With snow-tubing, horse-drawn sleigh rides, snowmobile tours, snow buggies, and Sno-Cat rides, even non-skiers can enjoy a great winter vacation. 10 Snowshoe Dr., Snowshoe, W. Va.; 877-441-4386.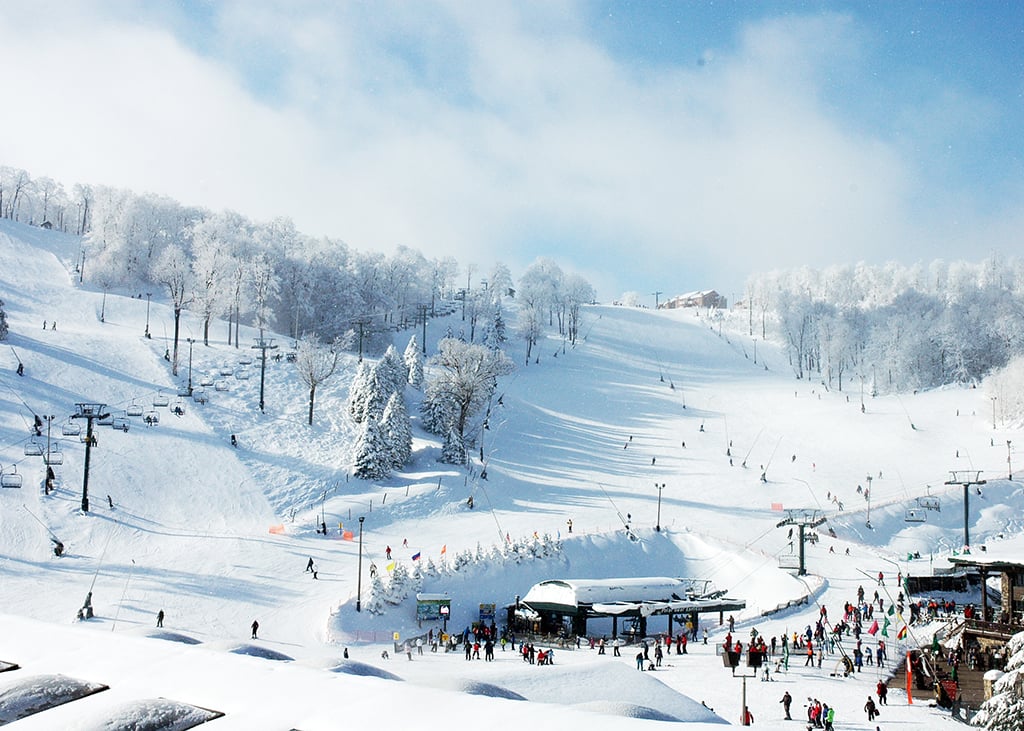 Distance from DC: 31⁄2 hours.
Full-day standard adult lift ticket: $62 and up.
Formerly the domain of snowboarders, terrain parks are now also being enjoyed by those who don't want both feet strapped to one board. There's no better place in the region for this freestyle skiing and snowboarding than Seven Springs. The parks were rated number one on the East Coast by a 2015 readers' poll in Ski magazine. The southwestern Pennsylvania mountain has a smaller halfpipe, an Olympic-size halfpipe, and seven terrain parks. The beginner park includes small rollers for first-time air hogs. Each park then offers progressively harder jumps and features, such as rails, boxes, and tabletops. Pirates Riglet Park is designed especially for ages four through seven and includes instruction programs. Adult private lessons as well as rentals of freestyle twin-tipped skis and snowboards are available. 777 Waterwheel Dr., Seven Springs, Pa.; 800-452-2223.
For Skiers Who Don't Like Crowds: Montage Mountain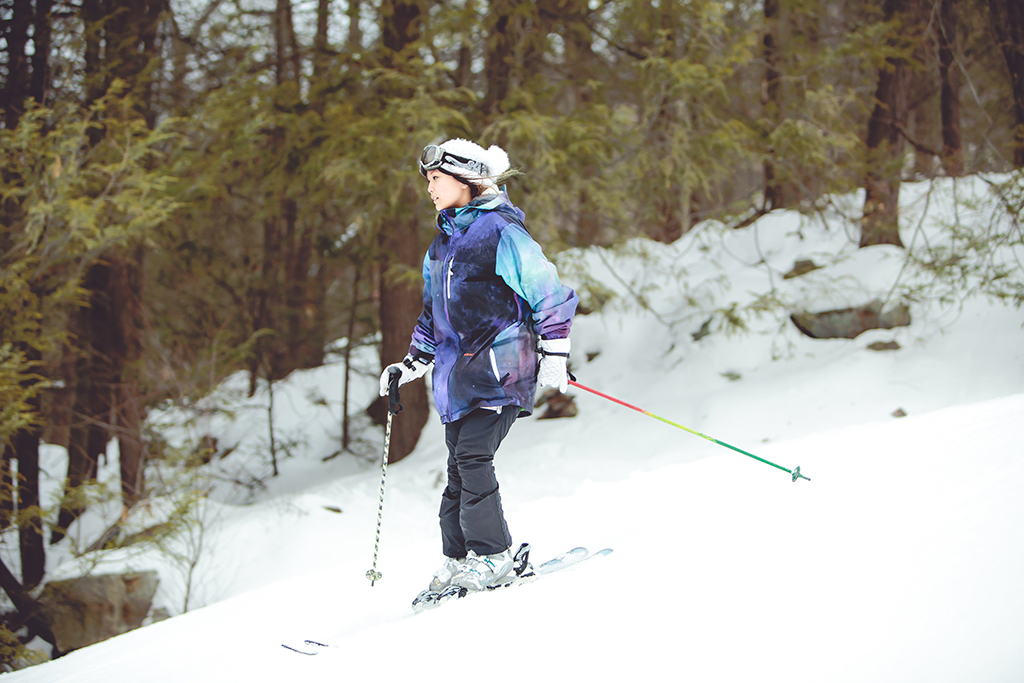 Distance from DC: Four hours.
Full-day standard adult lift ticket: $50 and up.
This resort should be packed. The slopes are easily visible from I-81 just south of Scranton. It's near the Pocono Mountains—an area that draws skiers from New York, New Jersey, and Pennsylvania. But for some reason, New Yorkers converge on the Poconos' Camelback Resort, and snow lovers from Philadelphia tend not to go farther than Blue Mountain. Montage is a wonderful ski area hidden in plain sight and relatively unknown to Washington skiers. The lodge and entrance are mid-mountain, with beginner and intermediate slopes on the top half and expert runs on the bottom of the mountain—a total of 24 broad, straight slopes along with two terrain parks serviced by seven lifts. Even on holiday weekends, there are times when you can ski right up to the front of the lift line. 1000 Montage Mountain Rd., Scranton, Pa.; 855-754-7946.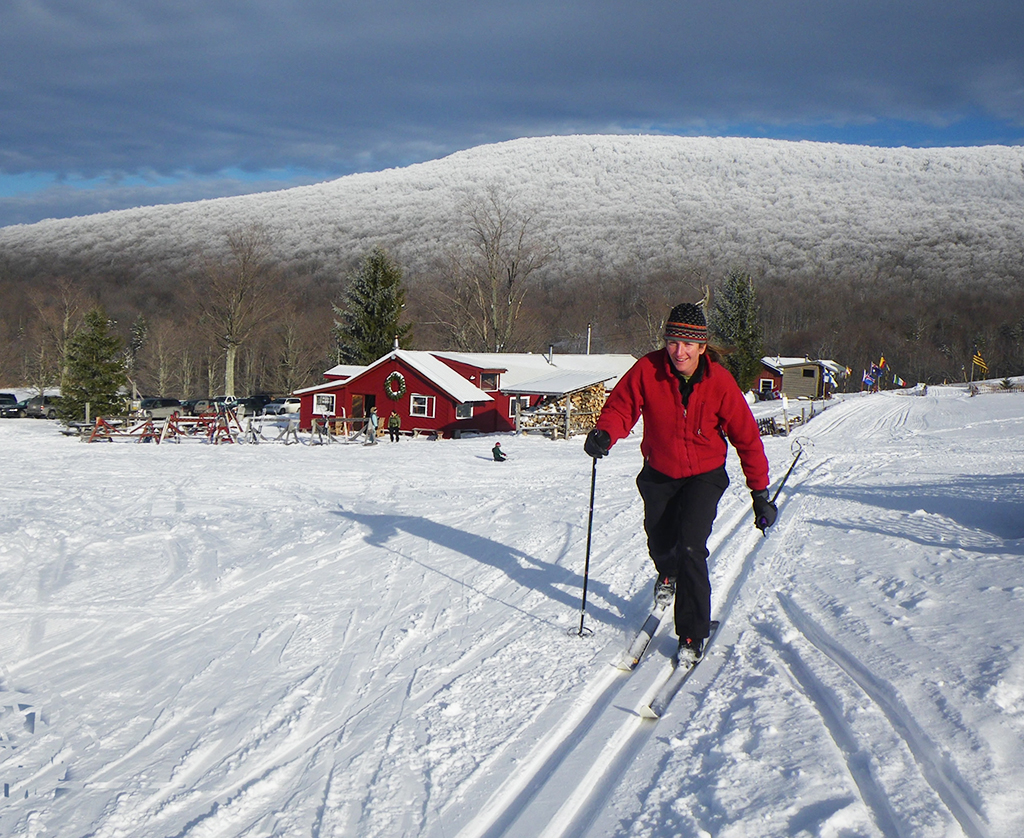 Distance from DC: Three hours.
Full-day standard adult ticket: $20.
White Grass in Canaan Valley, West Virginia, will remind you of the bygone days of skiing—before the proliferation of snow-making. The center maintains about 30 miles of groomed cross-country ski trails that meander through the forest. Along the way, skiers will find a dozen shelters, some with wood-burning stoves. While White Grass relies on an annual average snowfall of 160 inches, owner Chip Chase does cheat a little. Wind-blown snow is collected by fences and groomed onto trails as needed with a Sno-Cat. Chase calls the process "snow farming." The center offers lessons in cross-country skiing, telemark skiing (essentially, cross- country skiing downhill using deep knee bends to carve turns), and uphill skiing. More than 35 miles of backcountry trails are available for telemark skiing. White Grass also offers ski and snowshoe rentals and sales, a gear trade-in program for growing kids, and a fabulous cafe with live music on weekends and vegetarian options. 643 Weiss Knob Ski Rd., Davis, W. Va.; 304-866-4114.
Matthew Graham previously wrote about the region's best swimming holes.
This article appears in our January 2016 issue of Washingtonian.