Our favorite TV evil mastermind, Claire Underwood, is set to return to our Netflix queue on March 4. While we can't endorse her life choices–acting as an accessory to murder, initiating three ways with Secret Service agents, threatening pregnant women–we can heartily endorse her fashion choices that help create her don't-mess-with-me vibe. In seasons past, Claire Underwood's wardrobe has taught us that heather grey can be pretty deadly instead of soft; that longer hemlines come across as strong, not frumpy; and that it's really all about structured, well-cut apparel.
On the off chance that you'd like to look powerful like Claire but you don't own a Georgetown mansion and a closetful of Armani, here's some dresses that'll make an impact for under $250.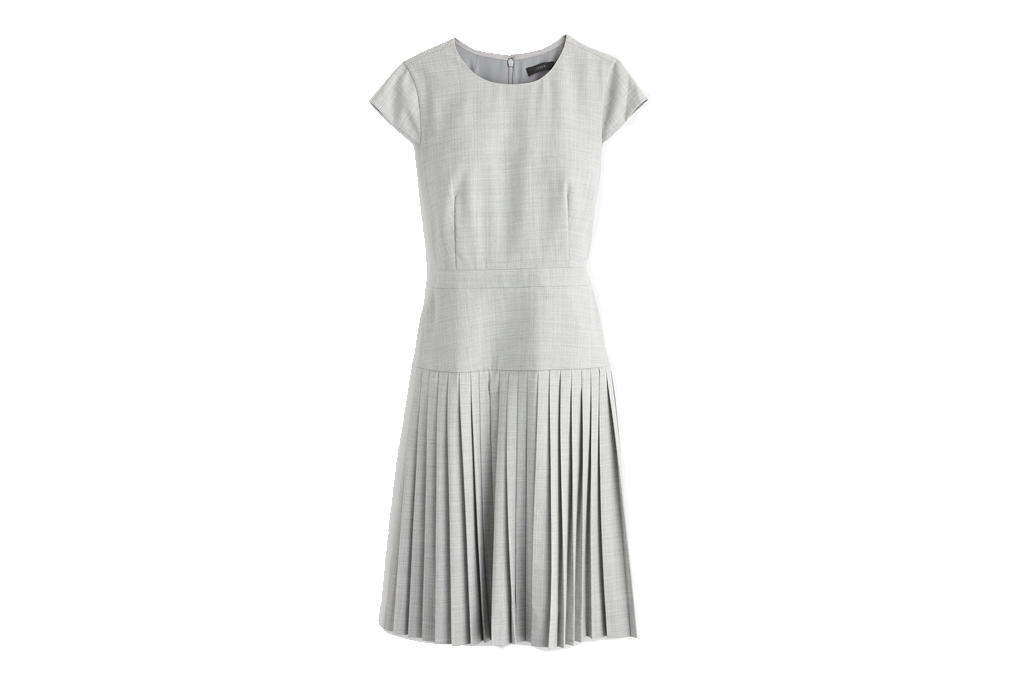 A high neckline and heather grey look anything but weak in this crisp pleated dress. 9AM Dress in Super 120S Wool, $228 at J. Crew.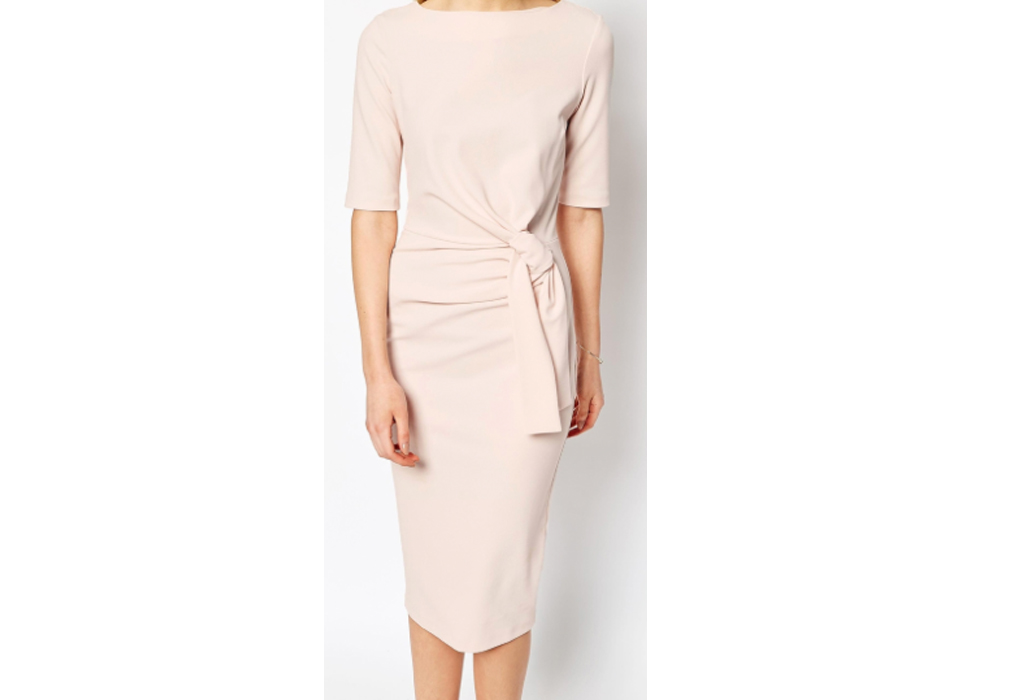 The color keeps it feminine while the knot gives this classic pencil dress texture. Crepe Pencil Dress with Knot Detail, $77 at Asos.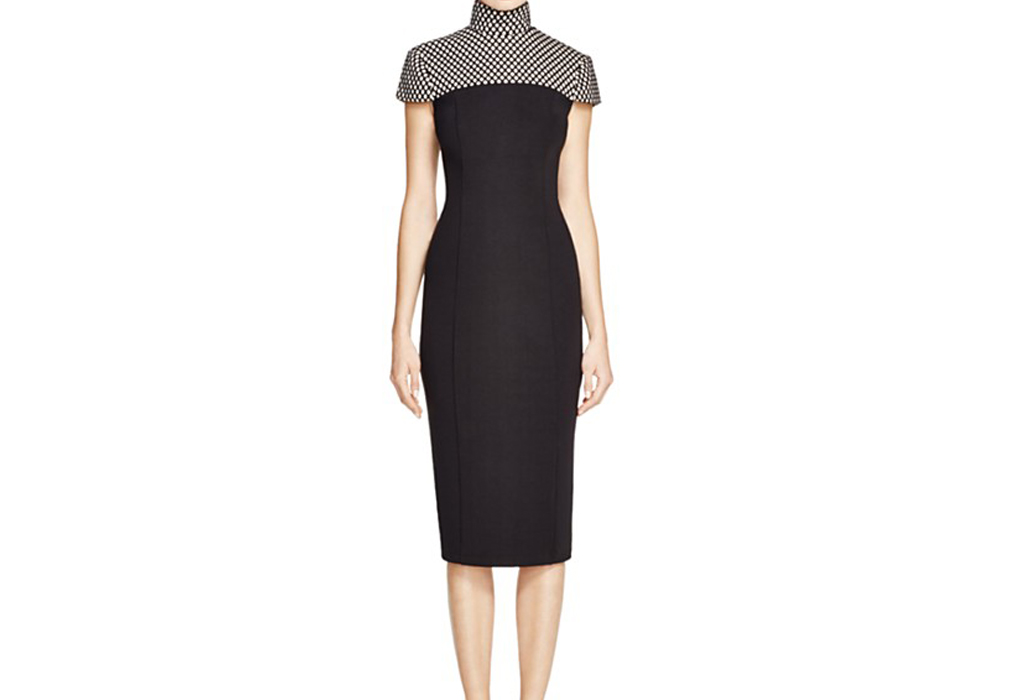 Claire's wardrobe sometimes seems to double as body armor, and that's exactly the impact this turtleneck dress has. AQ/AQ Infanna Turtleneck Midi Dress, $150 at Bloomingdale's.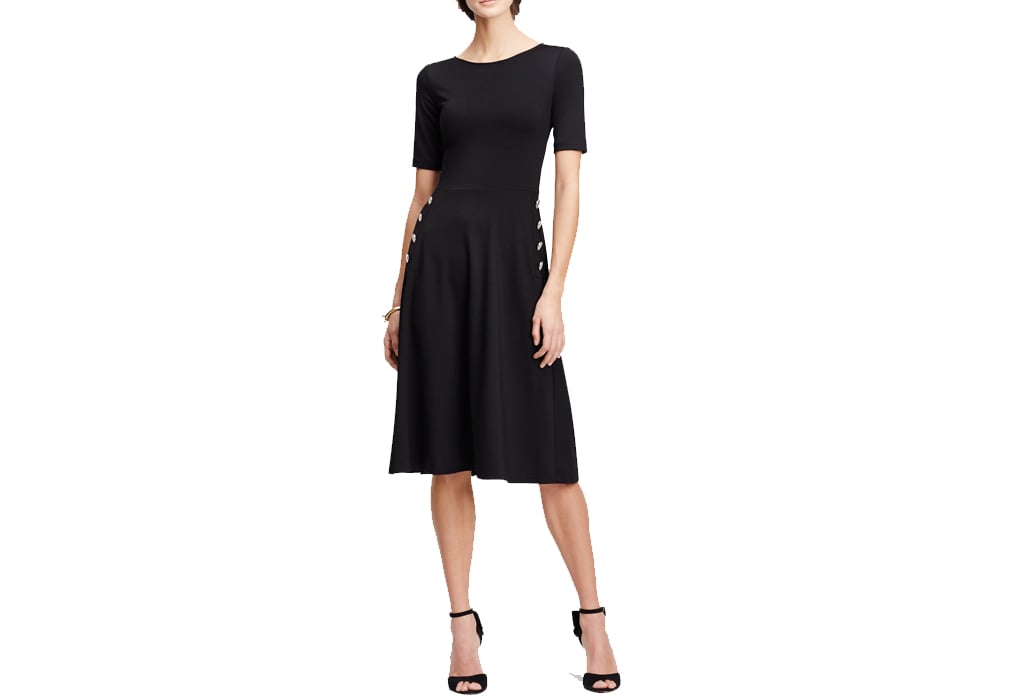 So it's not quite the navy button-accented dress Claire wore, but we'll take it. Sailor Dress, $139 at Ann Taylor.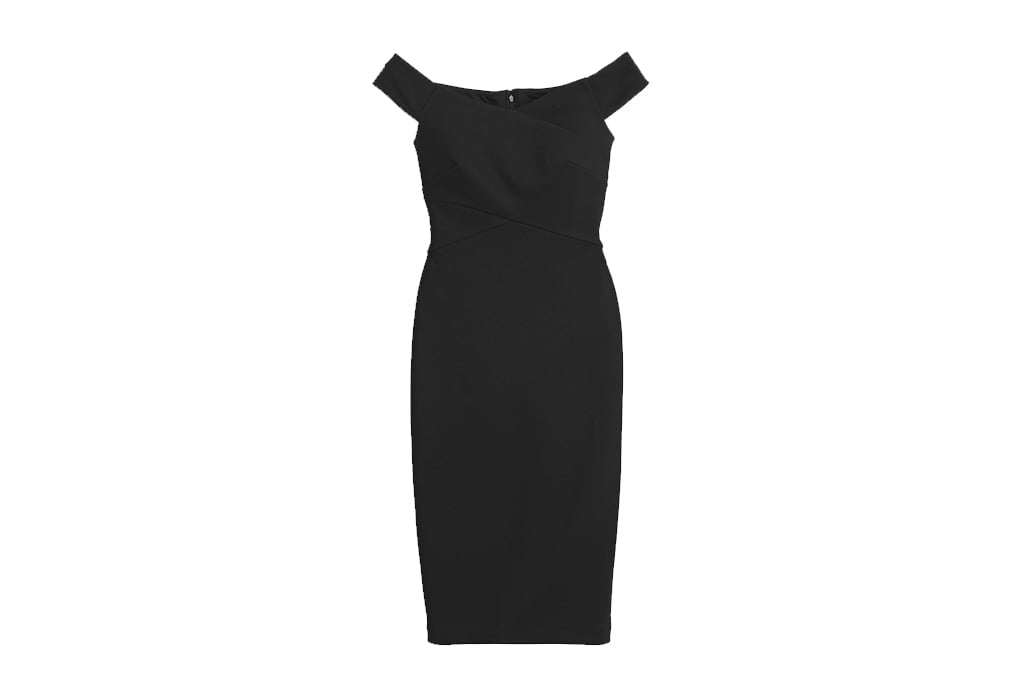 Showing a little shoulder can be very fierce. Off-the-Shoulder Sheath Dress, $160 at White House Black Market.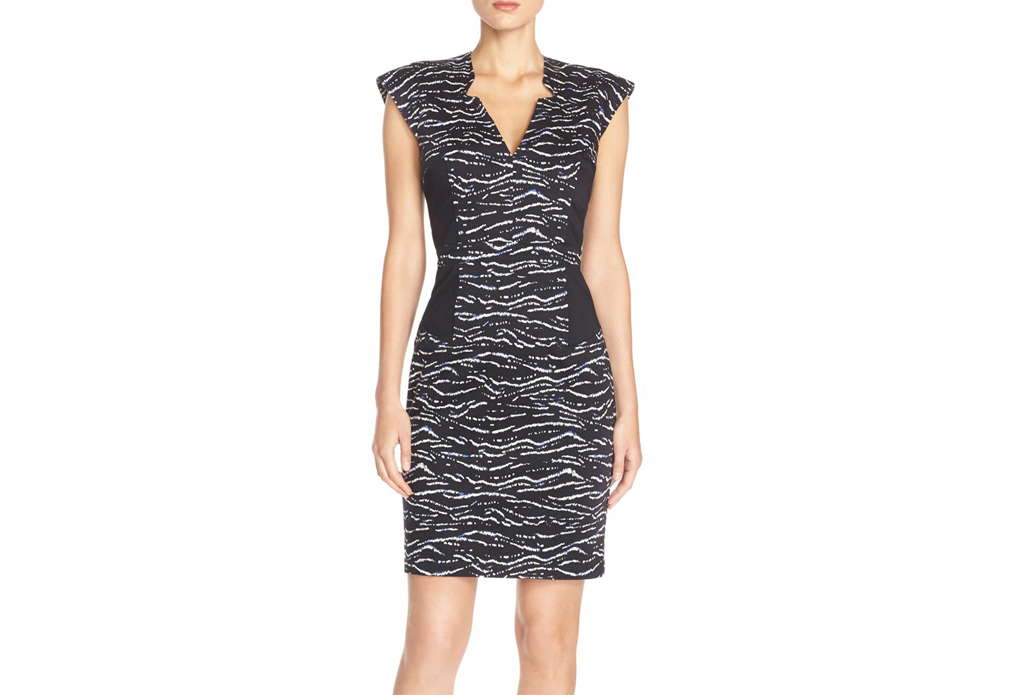 Playing up the shoulders gives a military-esque accent to this look. French Connection Print Stretch Cotton Sheath Dress, $168 at Nordstrom.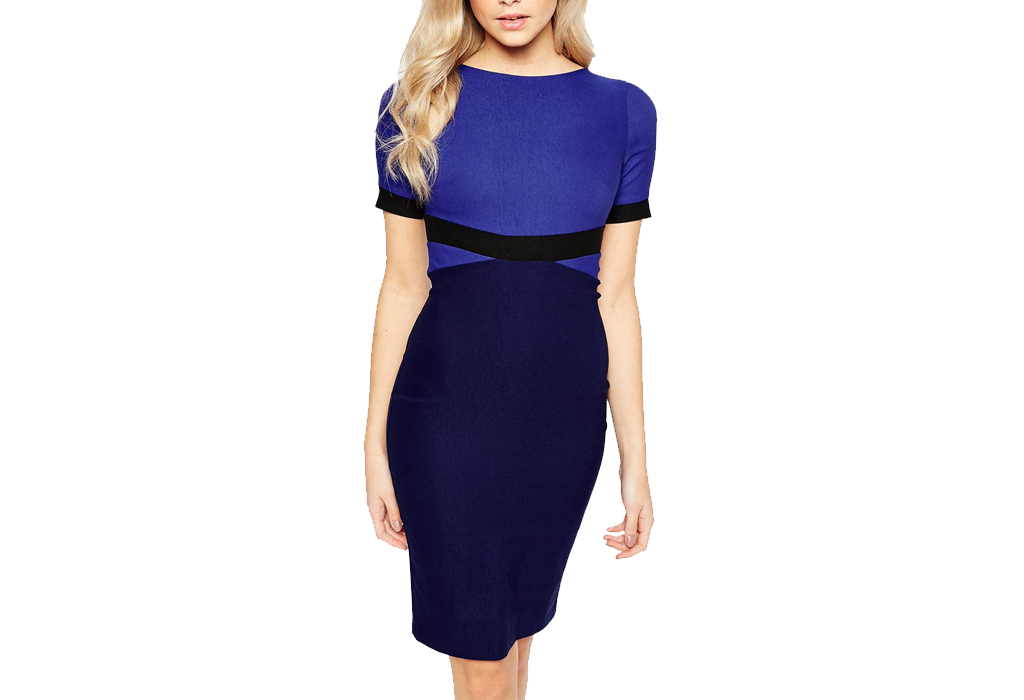 Color block dresses add form to straight-forward cuts. Vesper Color Block Pencil Dress, $100 at Asos.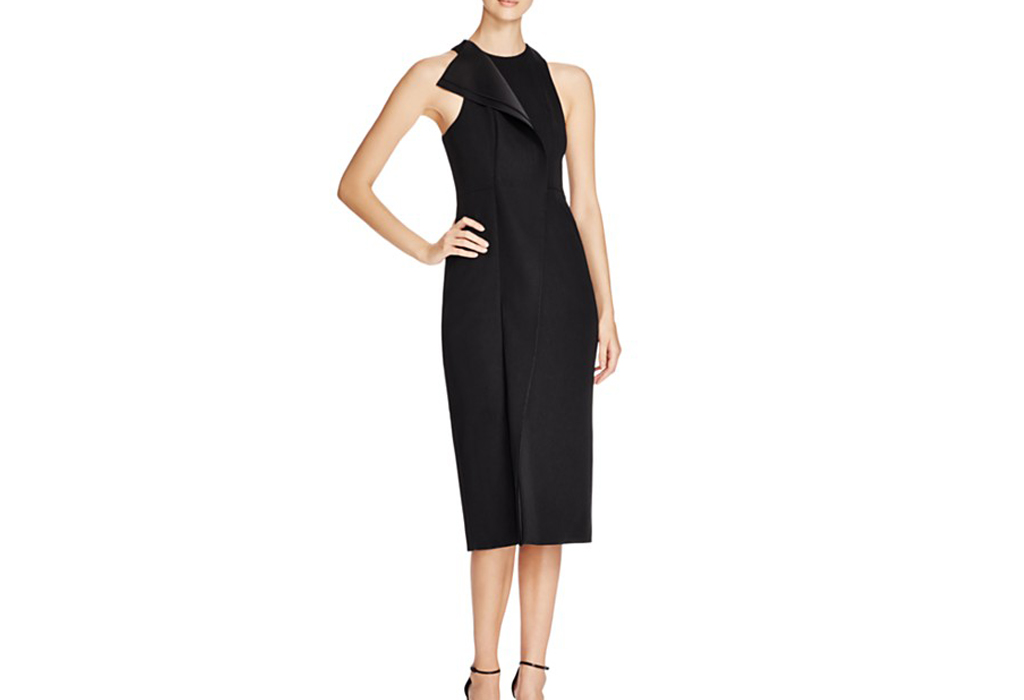 This dress will go oh-so-easily from plotting your success at the office to cocktails at a benefit. C/MEO Collective Break Away Ruffle Sheath Dress, $210 at Bloomingdale's.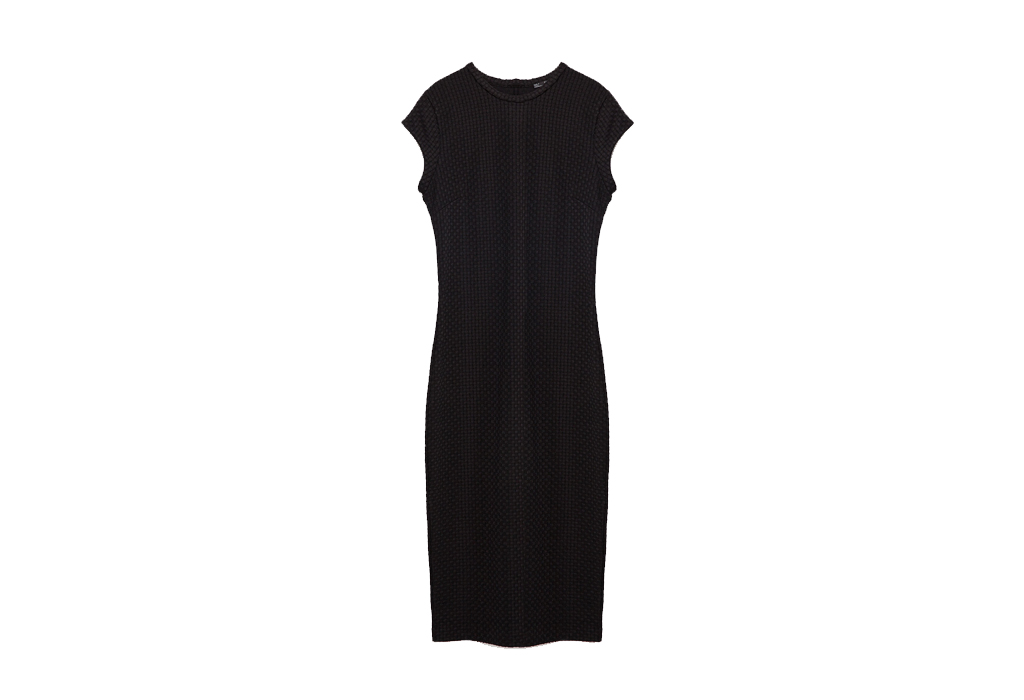 Simple and streamlined, with a below-the-knee hemline to show you mean business. Mid-length Dress, $30 at Zara.
An all-business white sheath with a slash of edgy black faux leather. Sheath Dress with Faux Leather, $168 at J. Crew.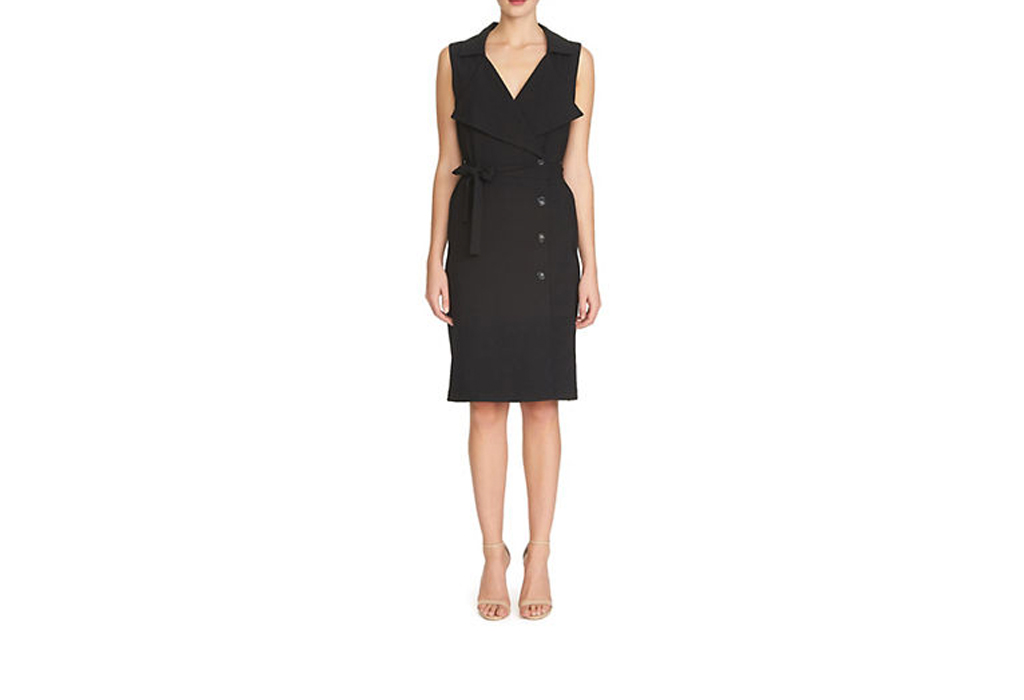 Claire is a fan of the coat dress, and we are a fan of this trench dress. Trench Midi Sheath Dress, $169 at Lord & Taylor.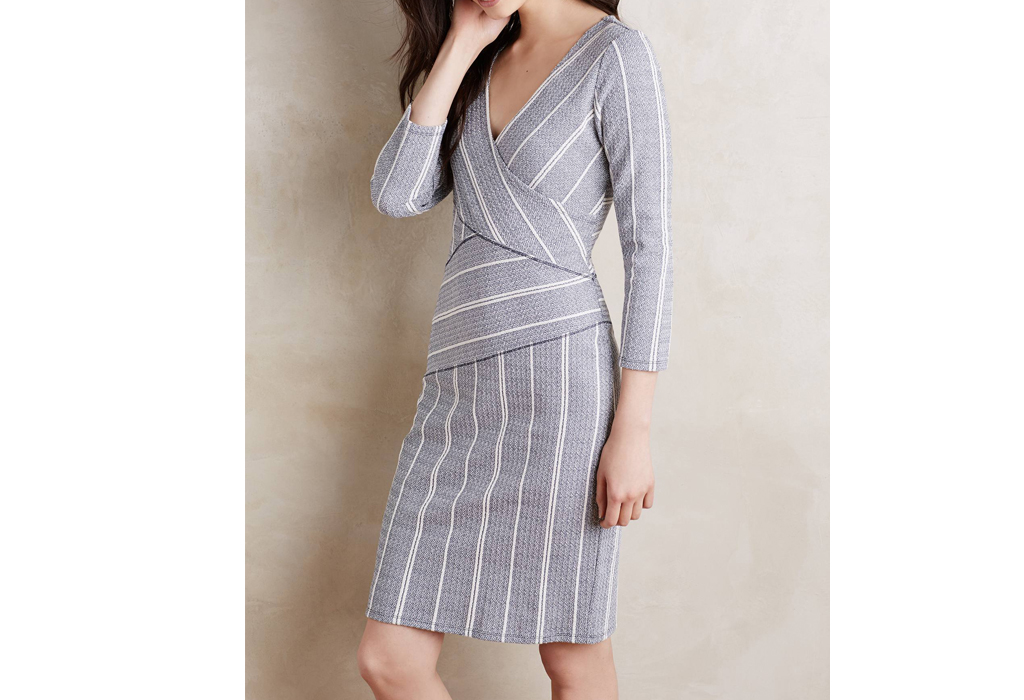 It's all about structure, structure, structure. Wrapped Stripe Column Dress, $148 at Anthropologie.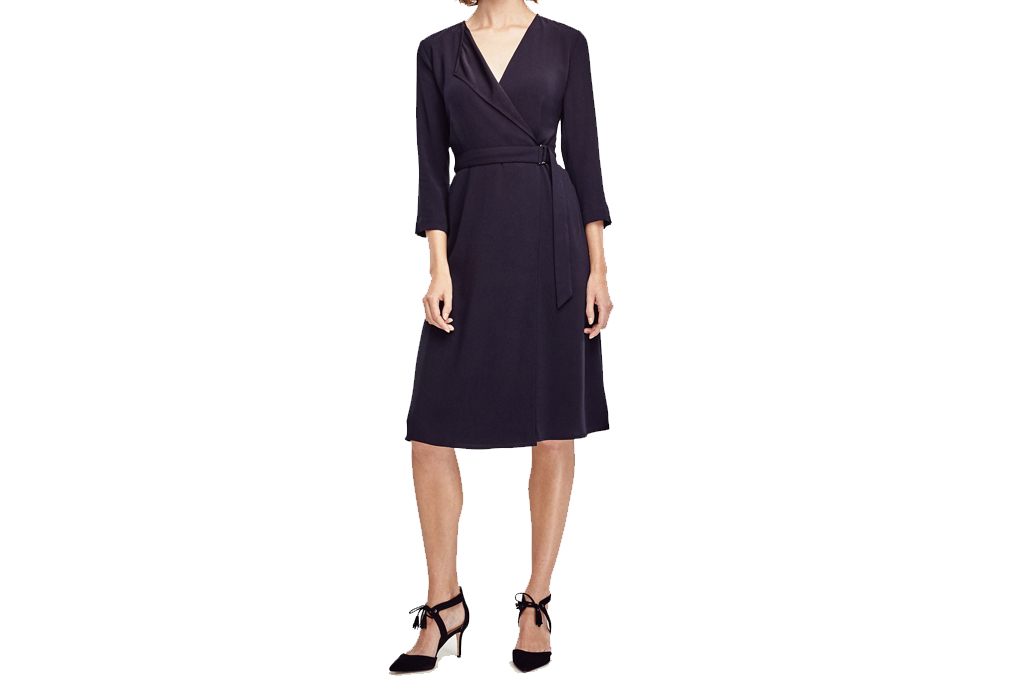 High quality fabrics will go a long way in making you look put-together. Satin Collar Wrap Dress, $149 at Ann Taylor.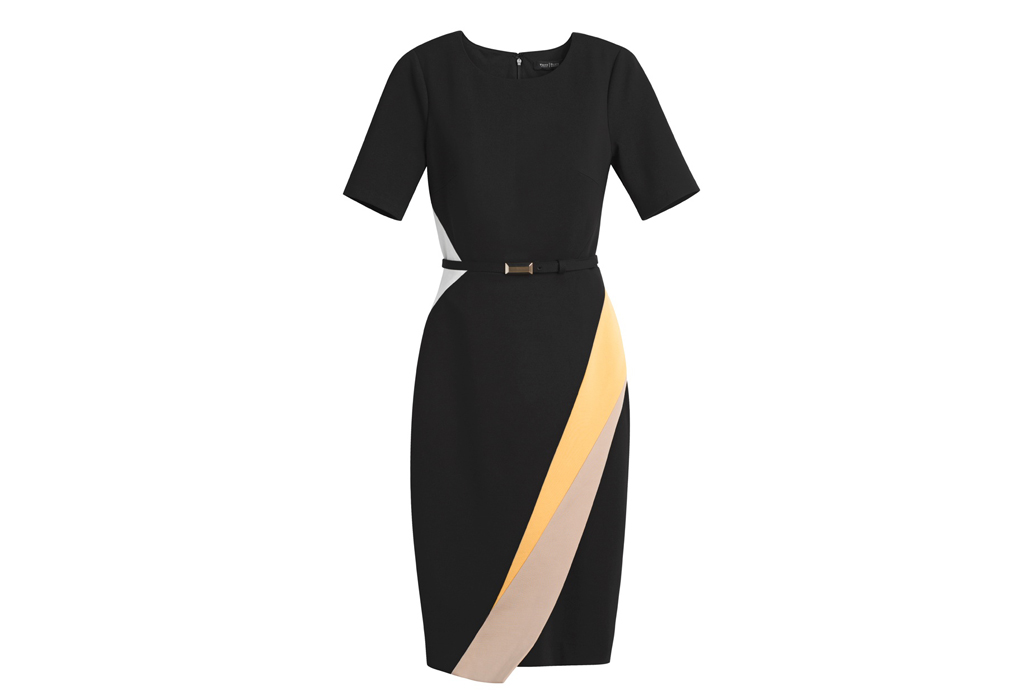 Because a little pop of color never hurt anybody. Colorblock Sheath Dress, $160 at White House Black Market.