Given Katie Kirby's role as an event designer at local firm Revolution Events, it should come as no surprise that her wedding to Julie Lubin would be decked out in creative and glam decor elements. We love that this wedding is filled with both drama and stylish flair, along with some beautiful personal touches and family involvement. Katie and Julie's wedding was captured on camera by photographers Michelle Kinney and Weslie Woodley.
Like B&G on Facebook | Follow B&G on Instagram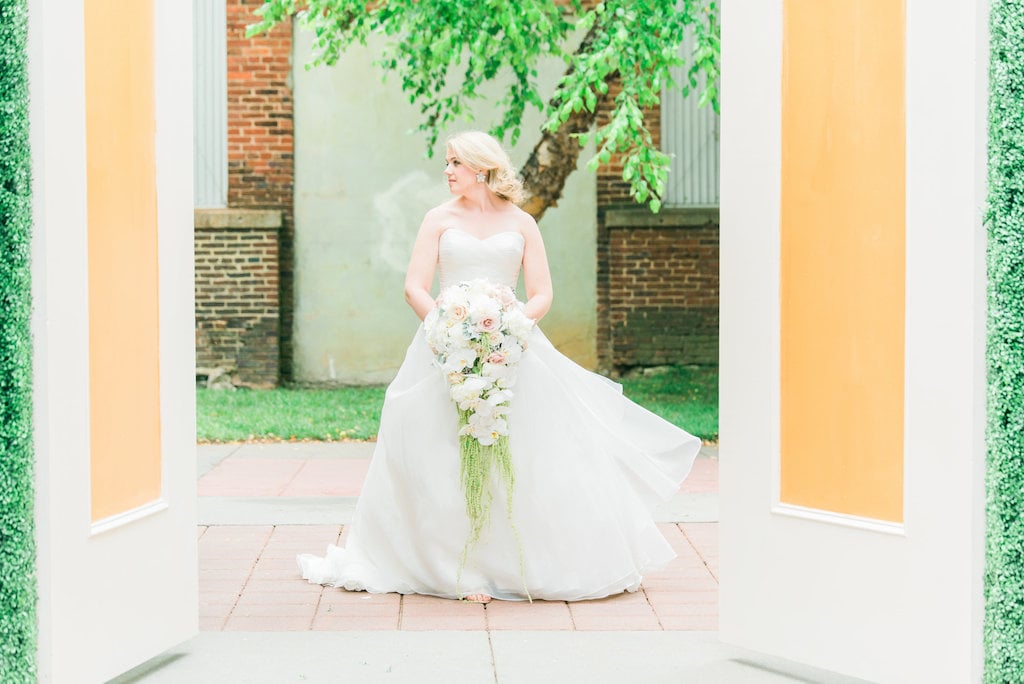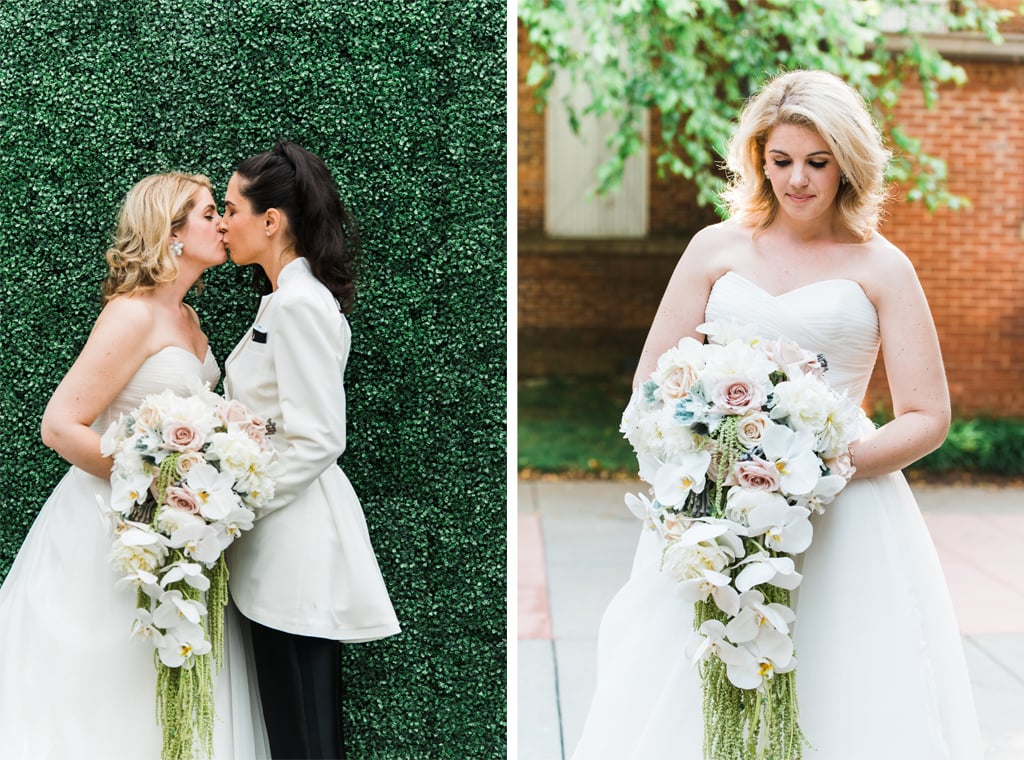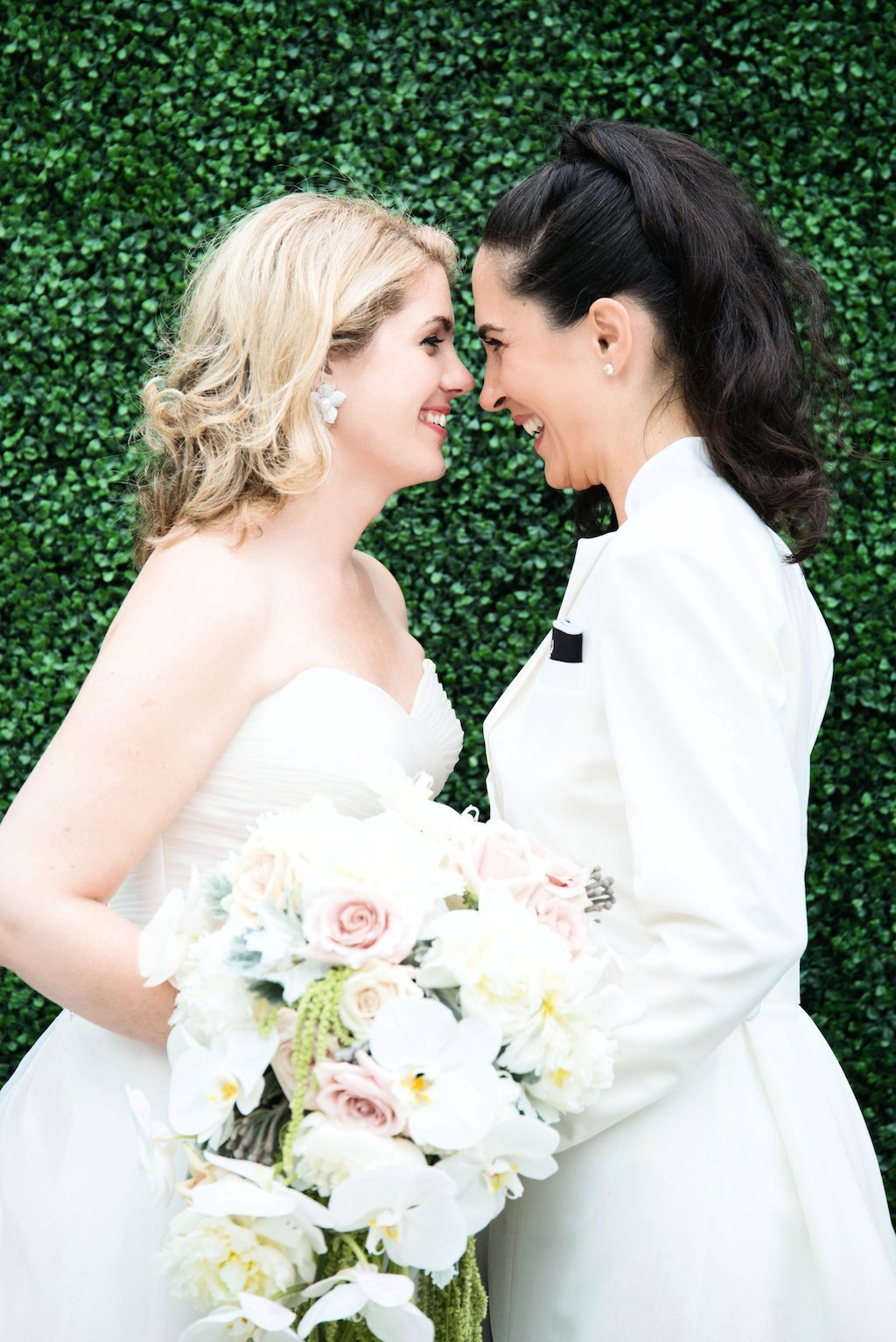 Katie had never made a first move on Match.com before, but Julie's description of her desired partner so closely matched Katie's personality that she took a chance. Drinks at Bethesda's Redwood Restaurant and Bar turned into a whirlwind courtship; ten months later, Julie filled a hotel room with fuchsia orchids. Overwhelmed by what was about to happen, Katie hid in a corner. Julie coaxed her out by saying, "Honey, if I'm asking you to marry me, you have to turn around and look at me."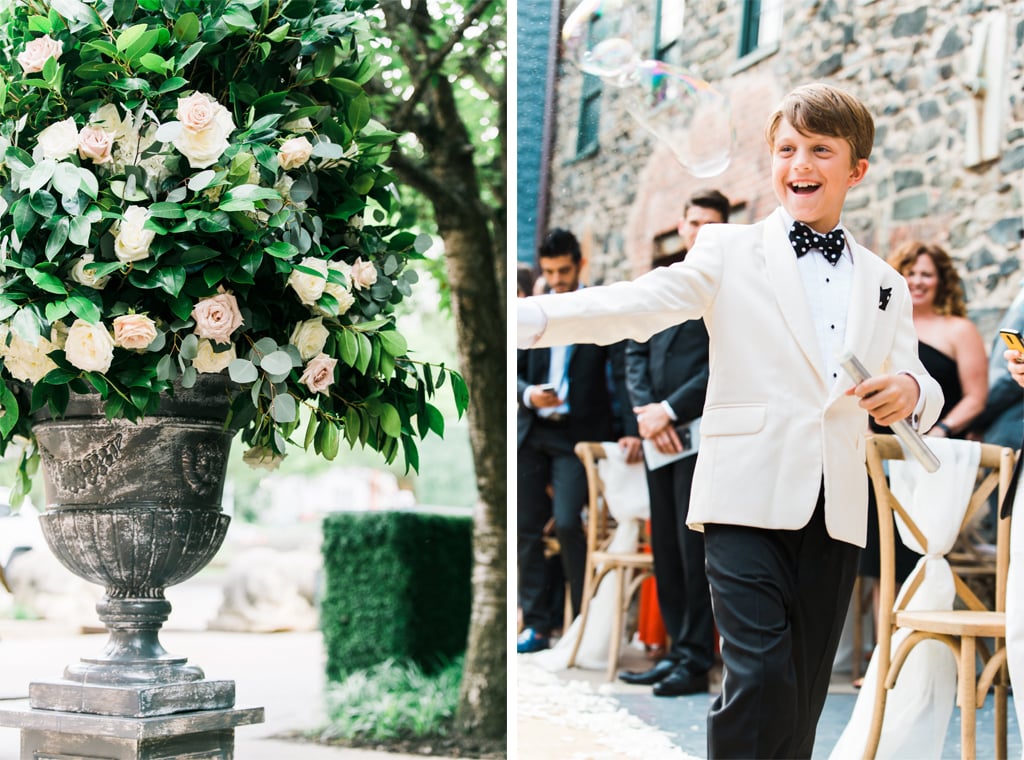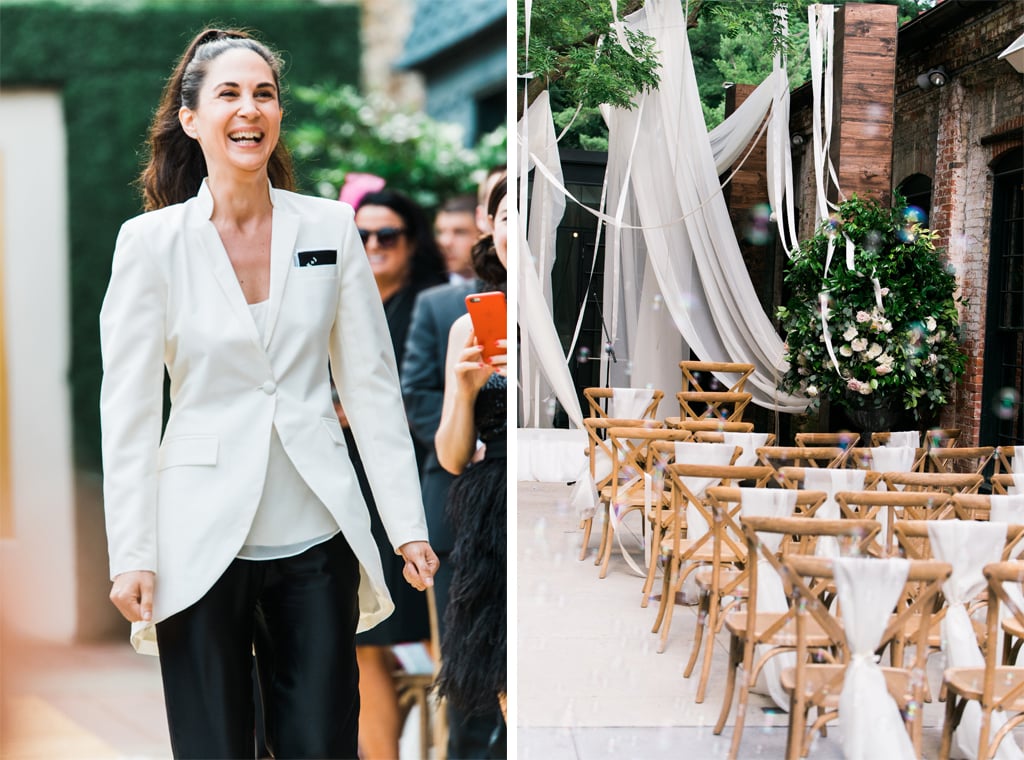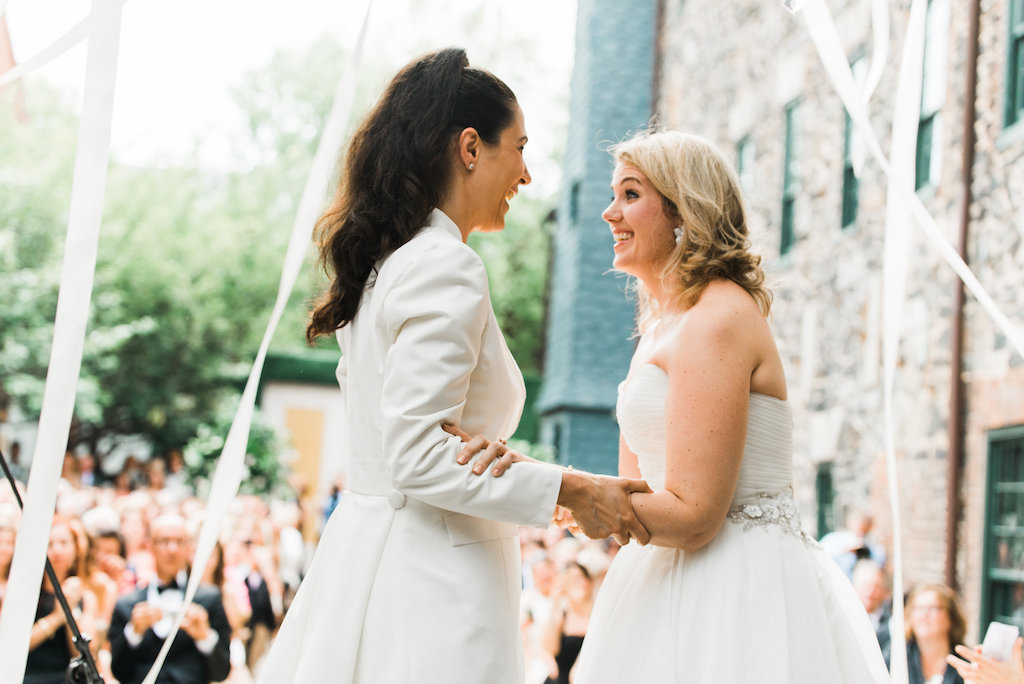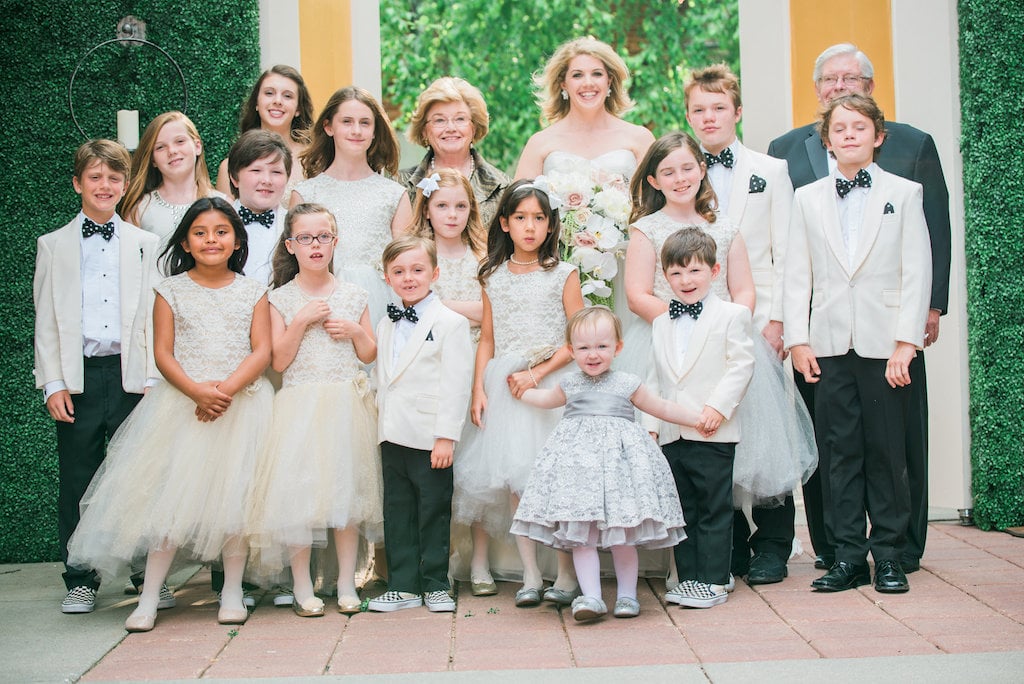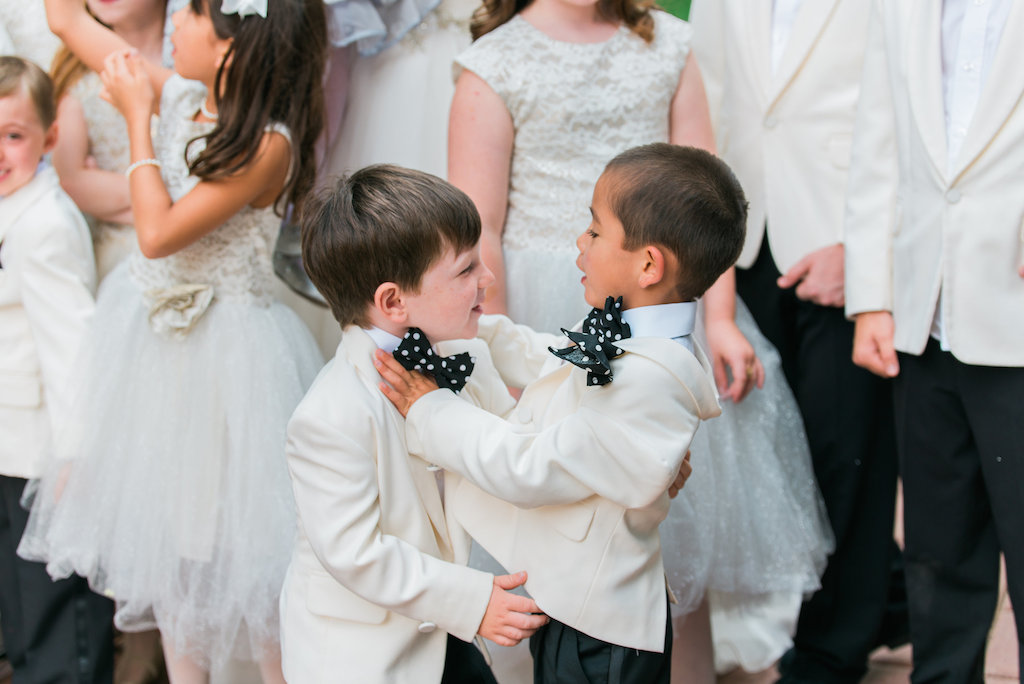 The youngest in both their families, the couple's wedding party consisted of 19 children, all of whom danced down the aisle in a bubble parade to "XO" by Beyoncé. It was almost impossible to sneak any surprises past the detail-oriented Katie, an event designer with Revolution Events, but gemologist Julie privately arranged for two of Katie's friends to honor Katie's late vocal teacher with a song as part of the ceremony.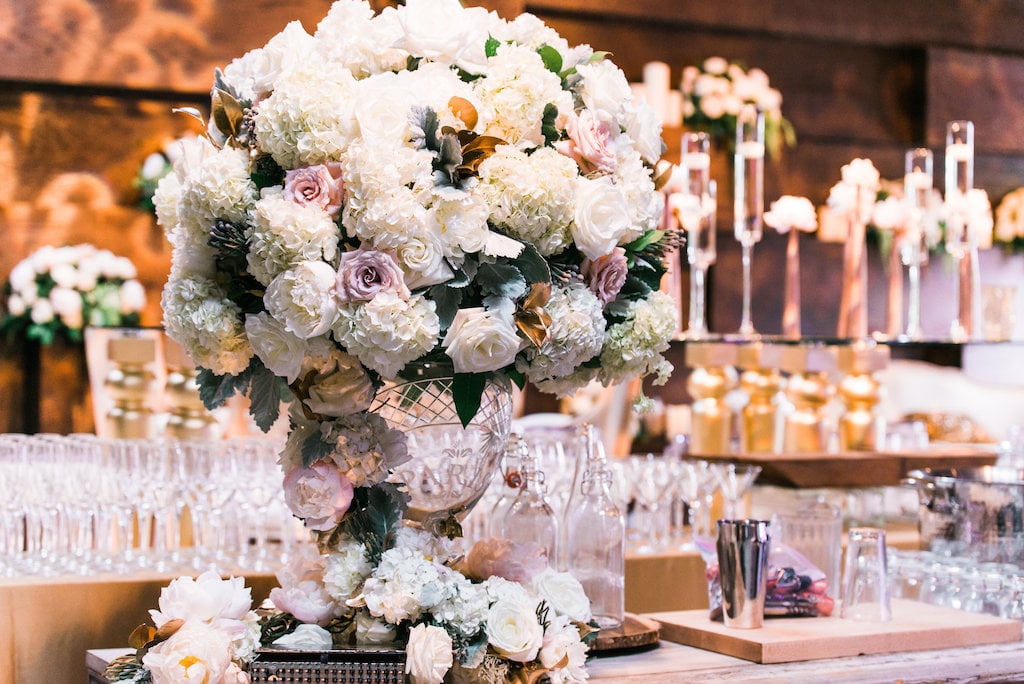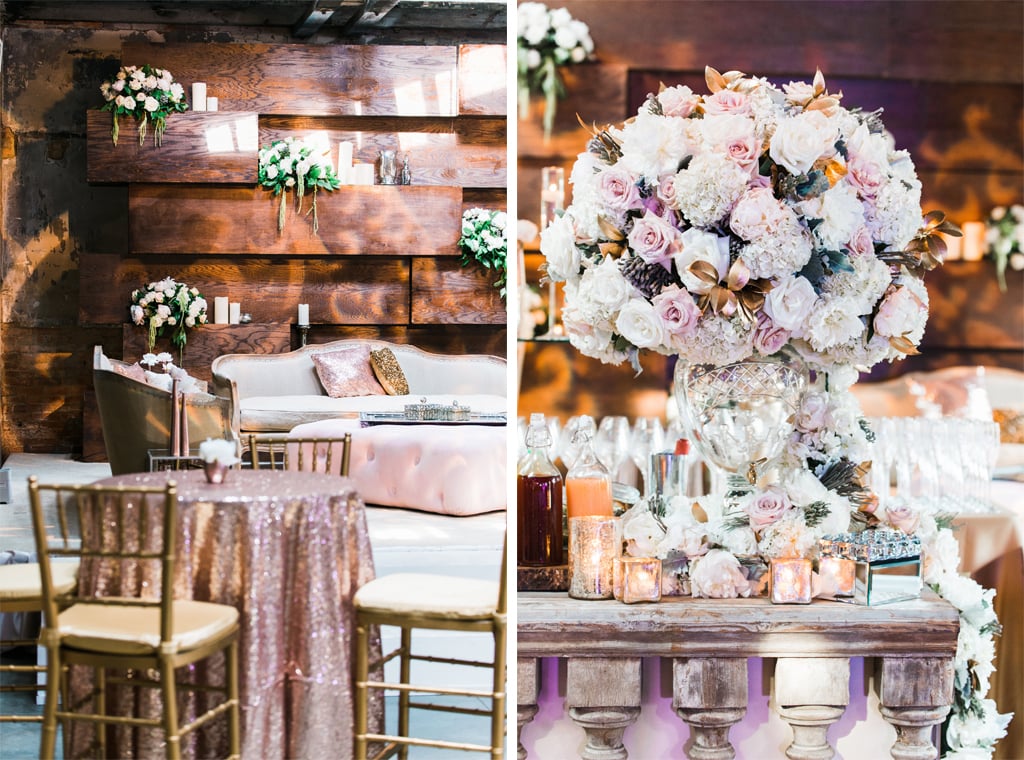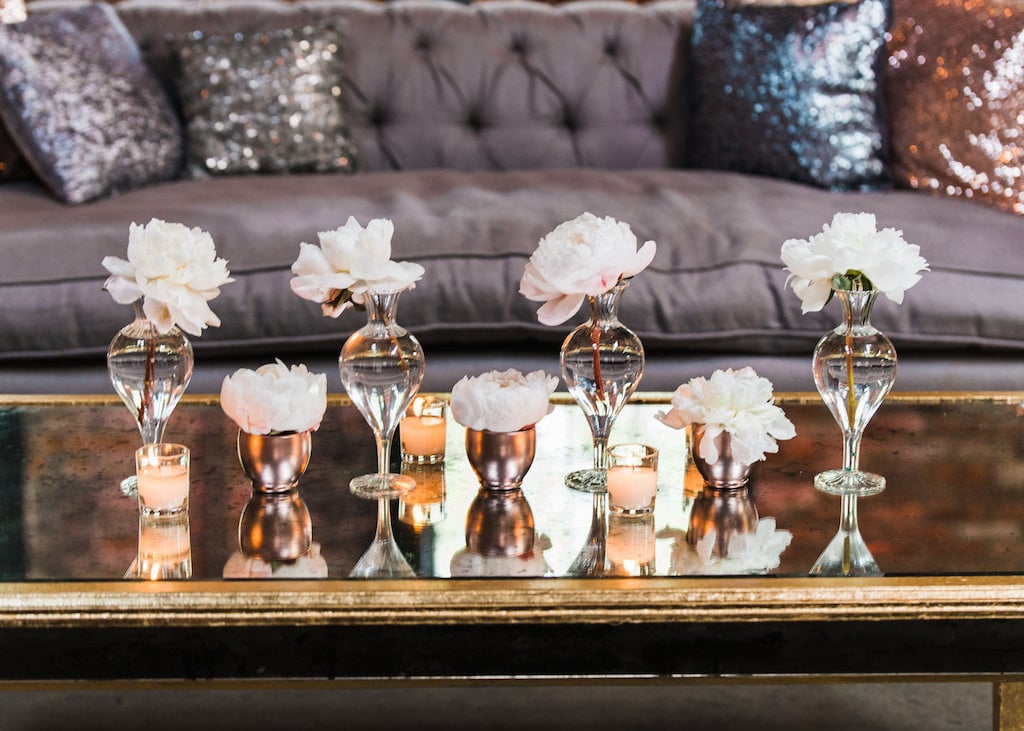 Katie, in turn, had a surprise of her own: During the  recessional, designated guests popped up from their seats to sing Marvin Gaye's "You're All I Need to Get By" while waiters passed out glasses of Champagne. Midway down the aisle, the newlyweds raised their flutes and shared a fun-filled first toast with friends and family.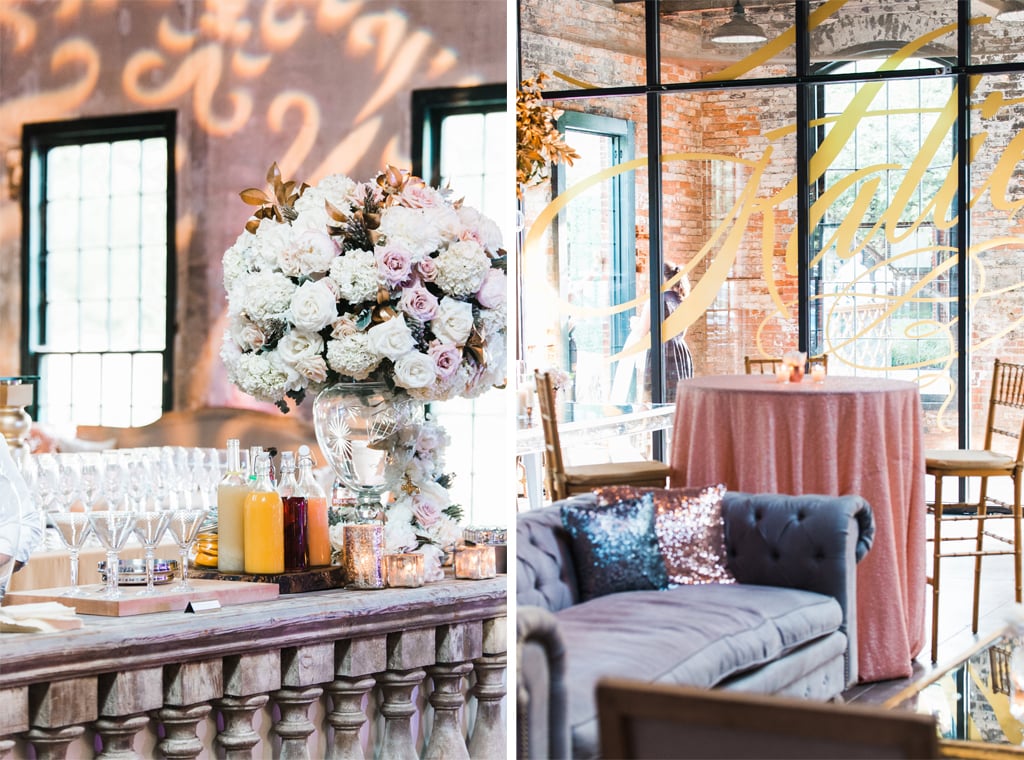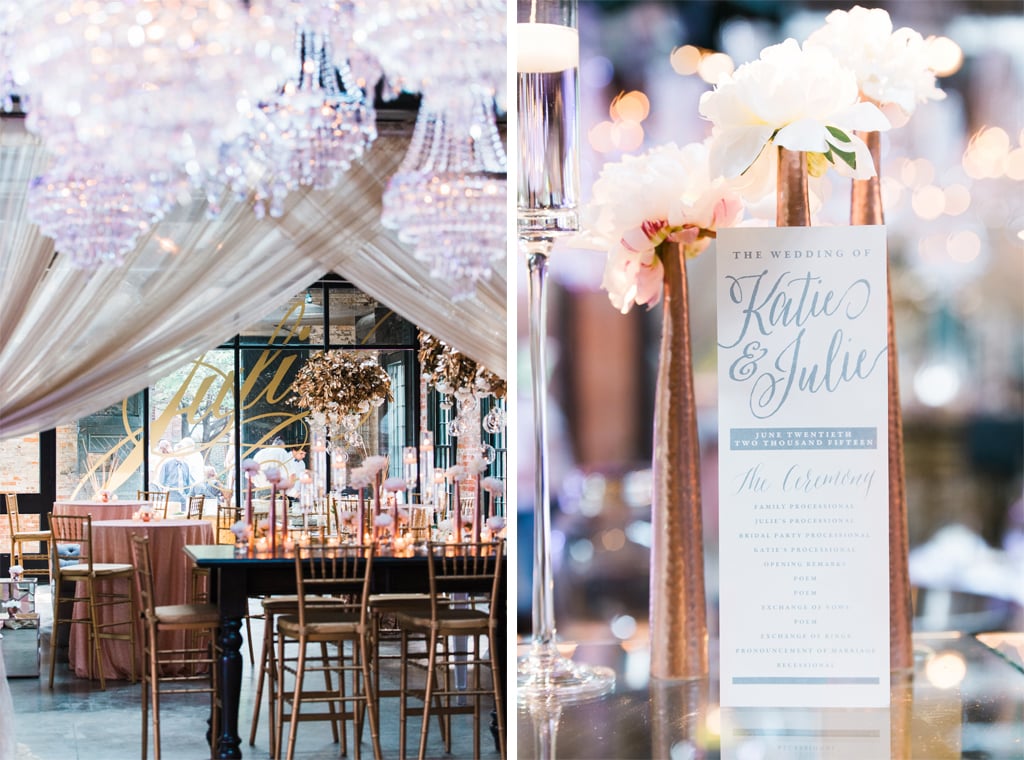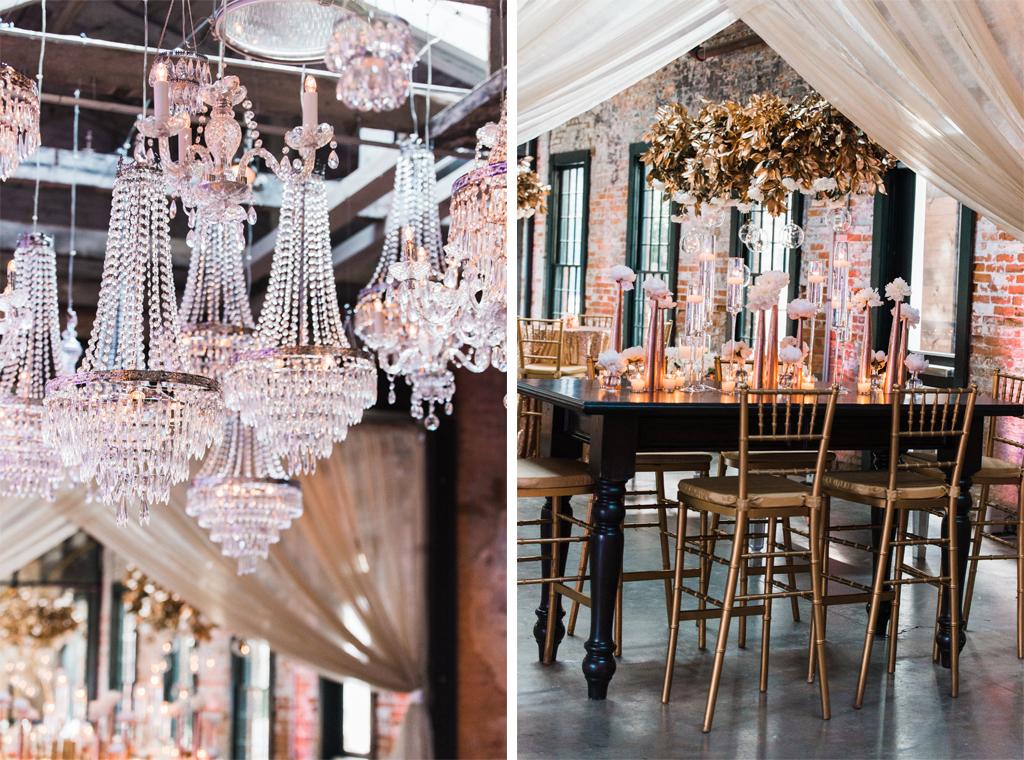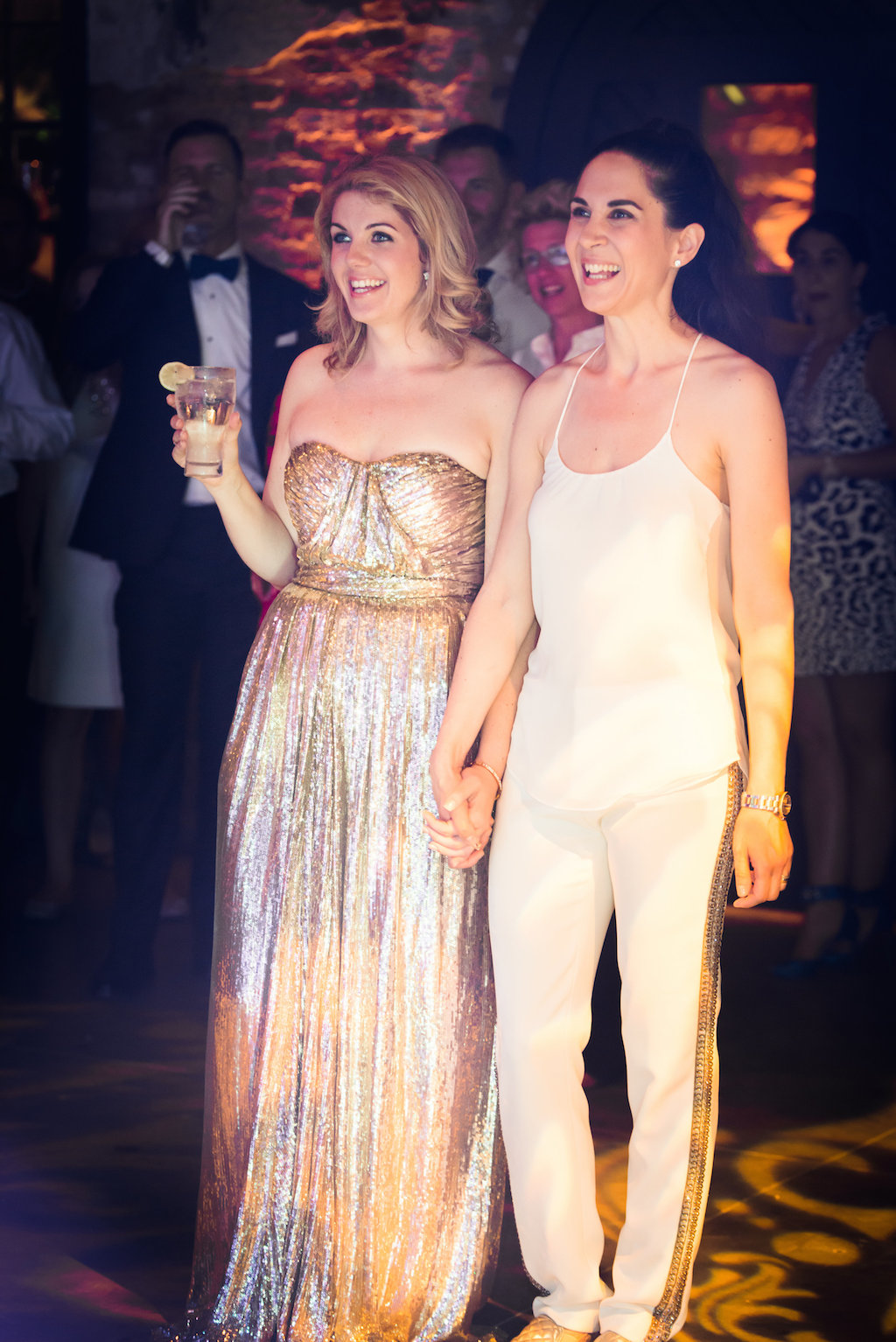 Their indoor reception was filled with stunning floral arrangements—some placed in vases, others suspended overhead—while a cluster of chandeliers added a modern and sophisticated element to the dance floor.  Before the end of the night, there was one more big surprise that would occur: a group of Katie and Julie's guy friends performed a choreographed dance to "Uptown Funk"—the result of months of practicing to impress the happy couple.
VENDORS
Venue: Mt. Washington Mill Dye House | Photographer: Michelle Kinney and Weslie Woodley | Event Coordinator: Evoke | Flowers: Edge Floral Event Designers | Design, Decor, & Lighting: Revolution Events | Katie's Attire: Enzoani, Abbey Bridal Shoppe (now closed); Badgley Mischka (reception dress), Neiman Marcus | Julie's Attire: Custom suit by Judith Szabo; Haute Hippie (reception suit), Saks Fifth Avenue | Hair & Makeup: Abigail de Casanova | Caterer: Copper Kitchen | Cake: Occasions Caterers | Music: Onyx, Washington Talent Agency | Invitations: Plan-It Parties and Bella Figura | Transportation: BusBank | Rentals and Linens: DC Rental and Linen Hero | Photo Booth: Booth-o-Rama | Videographer: Whit Wales Event Filmmaking
Need a florist to deck out your reception hall? Find one on our vendor guide.