Michelle Davis and Griffin Cole's August wedding brought a taste of Eastern Shore prep to their downtown DC wedding with classic navy while incorporating some of their alma mater pride in a groom's cake and themed send-off. Their beautiful day was captured by Dyanna LaMora in the photos below.
Like B&G on Facebook | Follow B&G on Instagram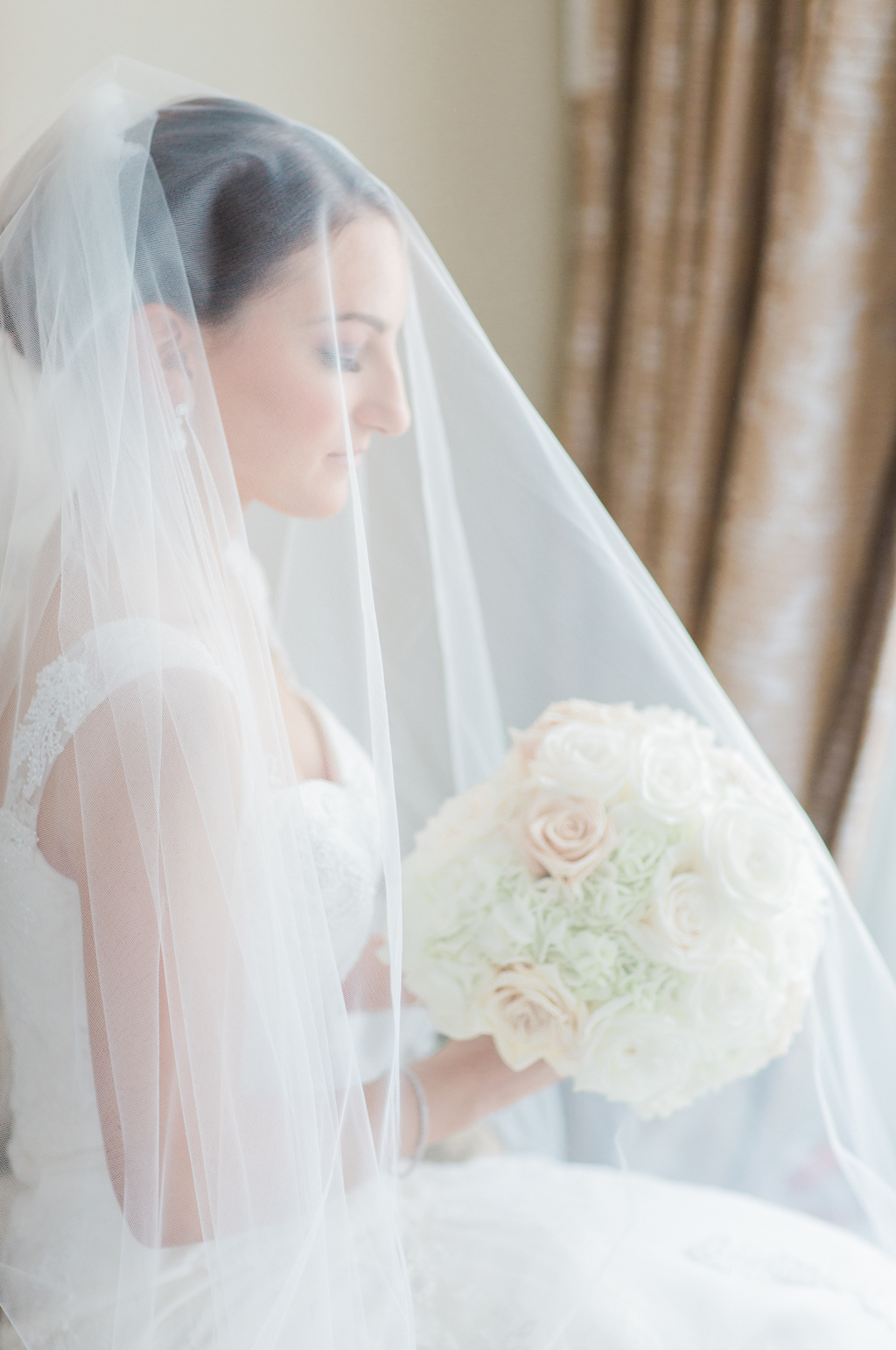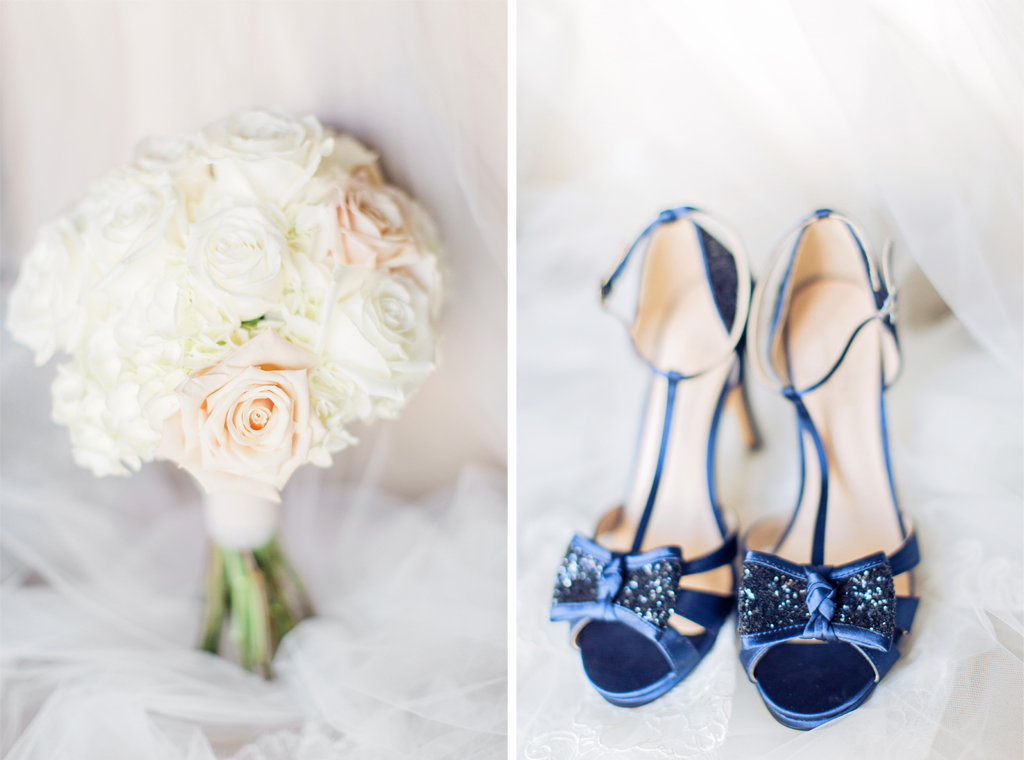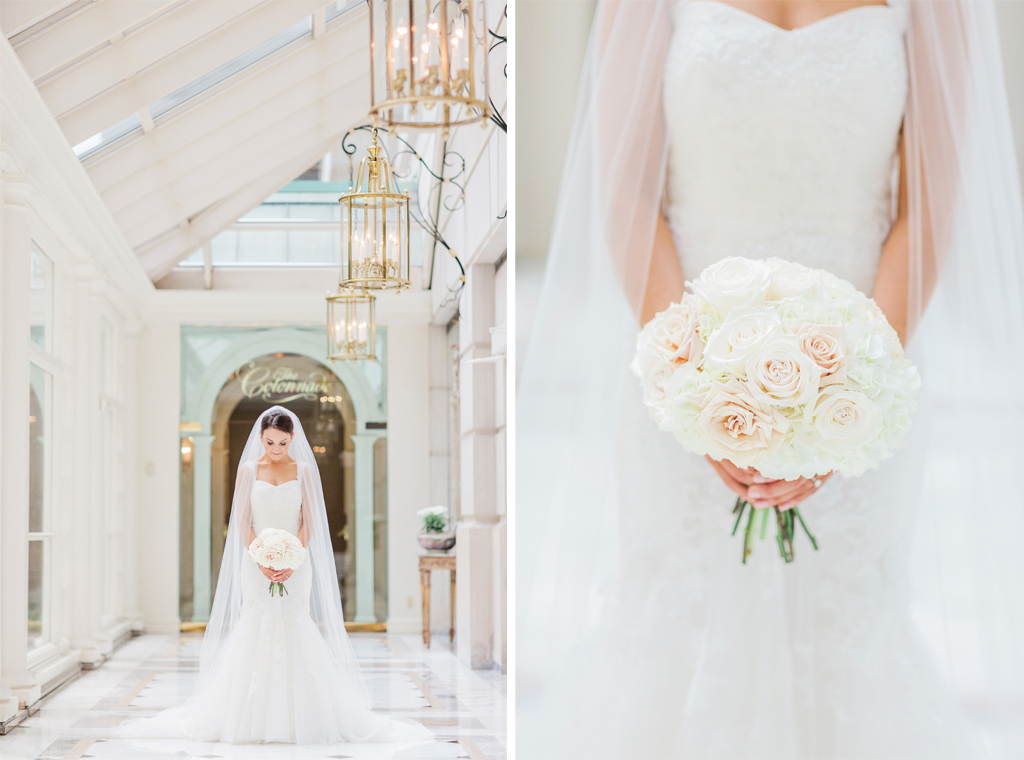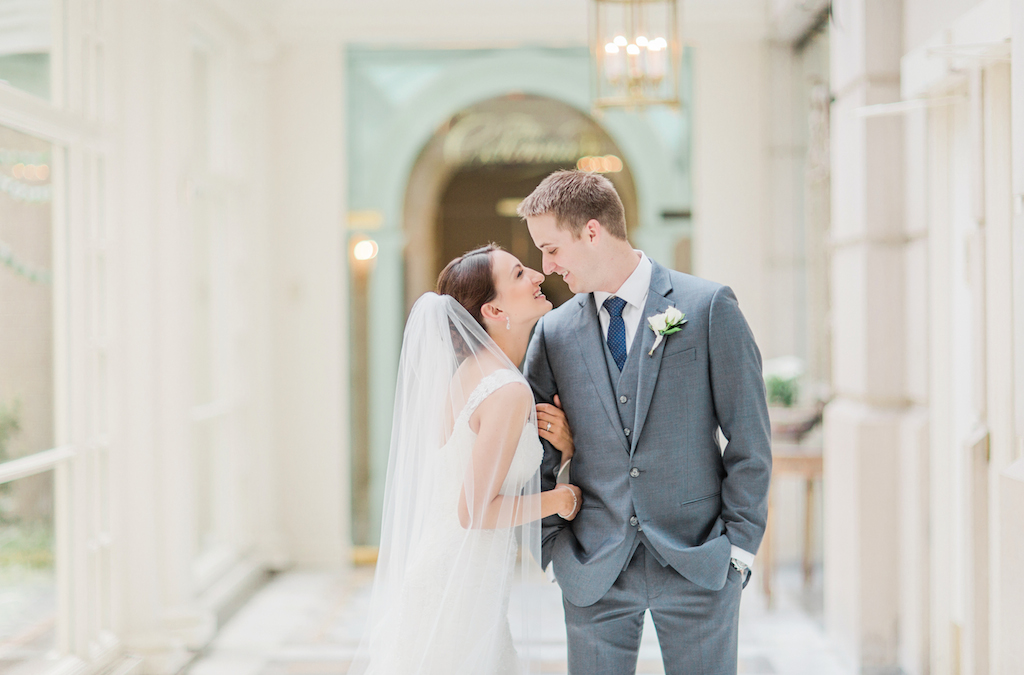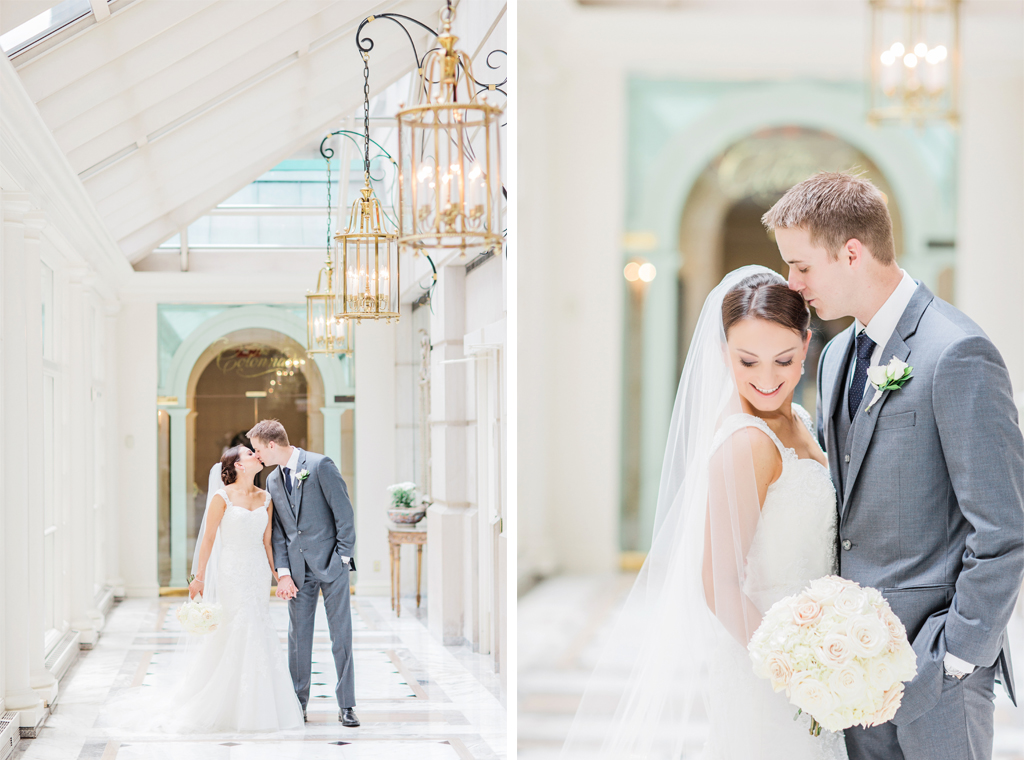 Both Columbia natives, it wasn't until their first day of college when both were moving onto campus at Virginia Tech that Michelle and Griffin met. The fact that it'd taken them this long to meet was surprising: their parents had lived a street apart when they were young and Michelle and Griffin had shared mutual friends growing up. As they started sharing classes, attending football games, and eating meals together, they grew closer until finally, Griffin asked Michelle if they could begin to officially date.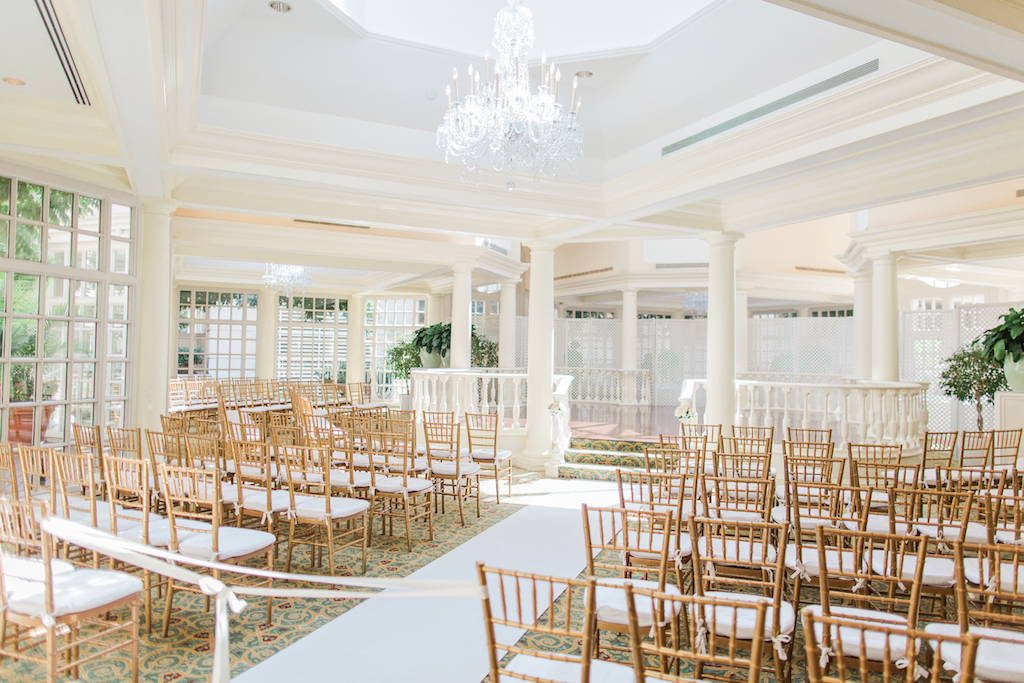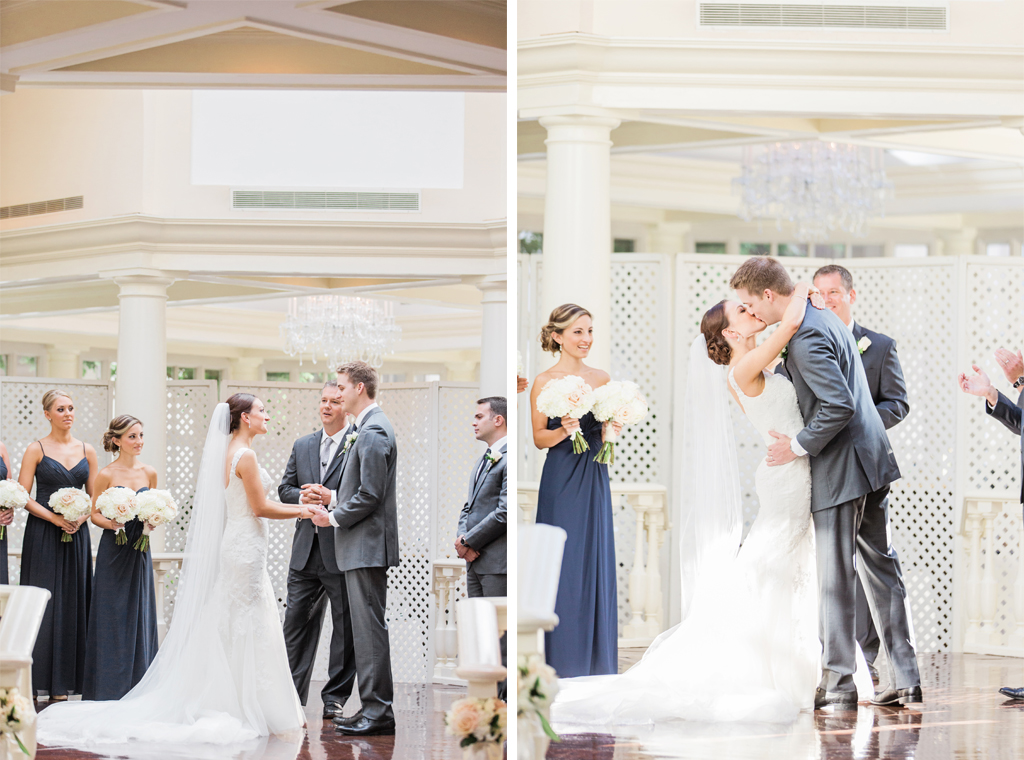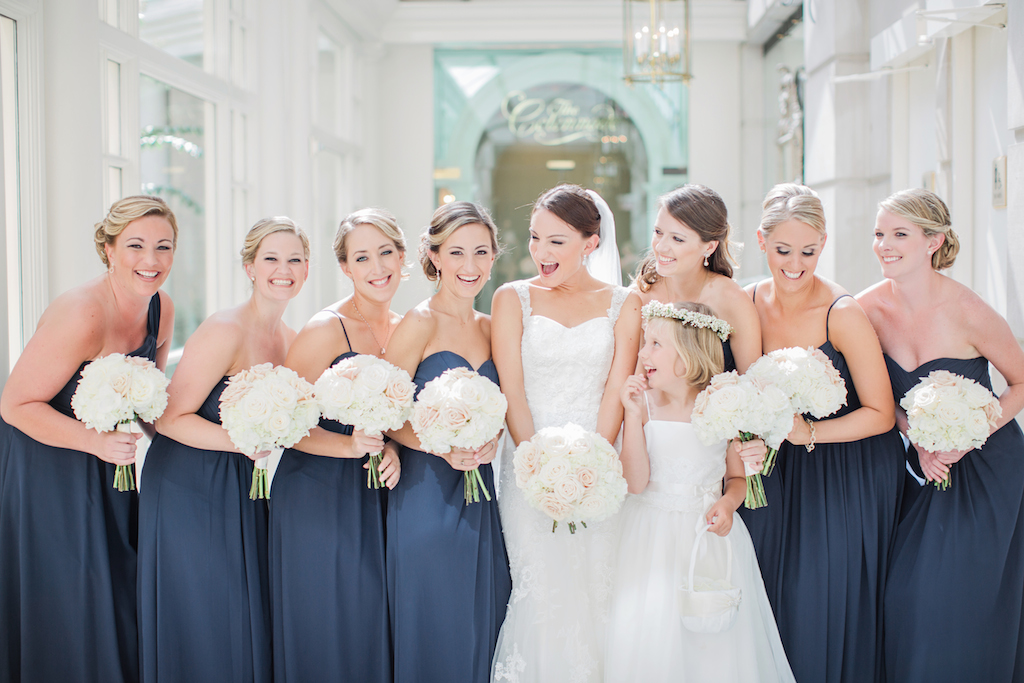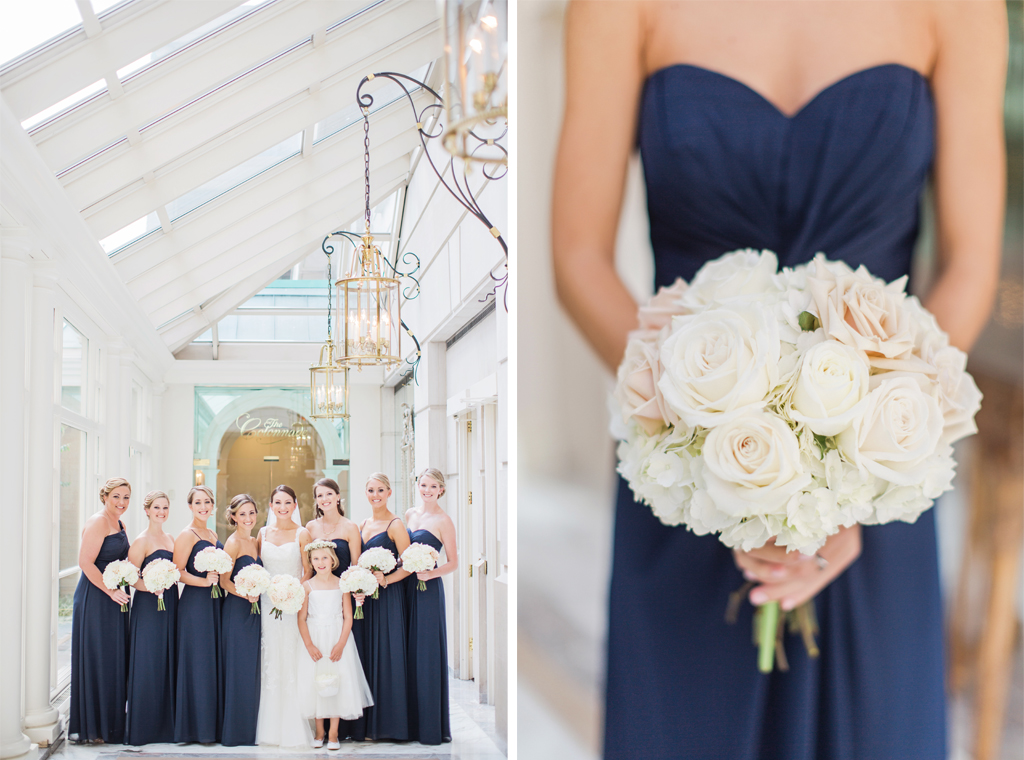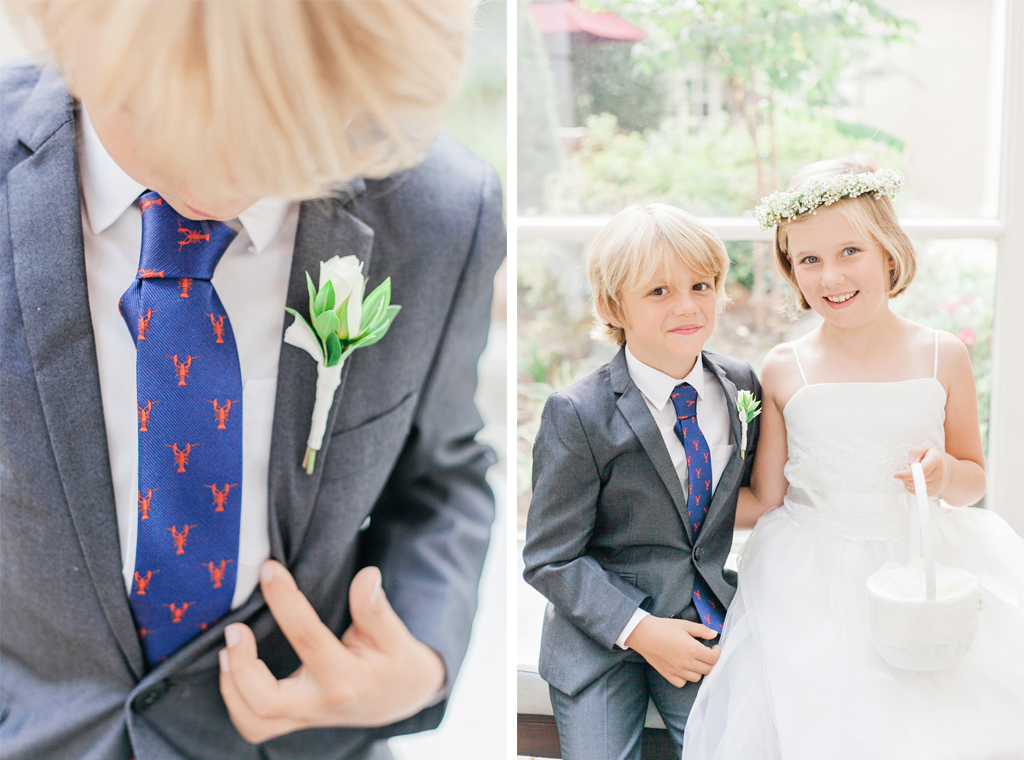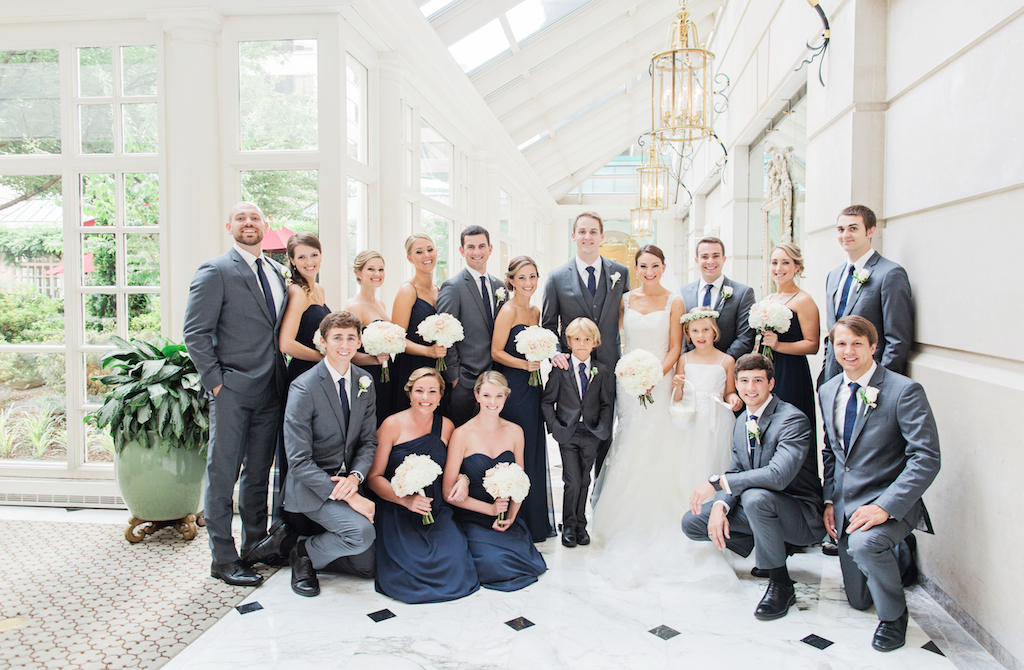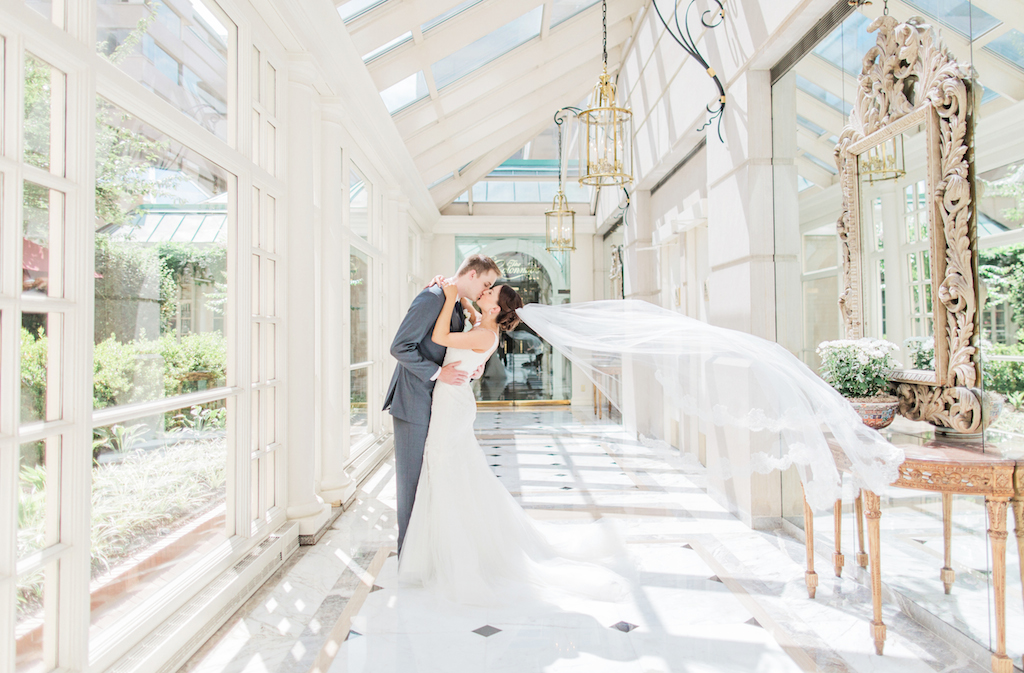 They'd dated for eight years through the rest of college, their first jobs, and time spent long distance when Griffin and Michelle traveled to Martha's Vineyard to visit some family friends. One morning during their trip, Griffin took Michelle on a bike ride through town, over the water, and to the beach, where they took a stroll. It was there that Griffin asked Michelle to be his wife, while a photographer, hidden in the background, captured the magical moment.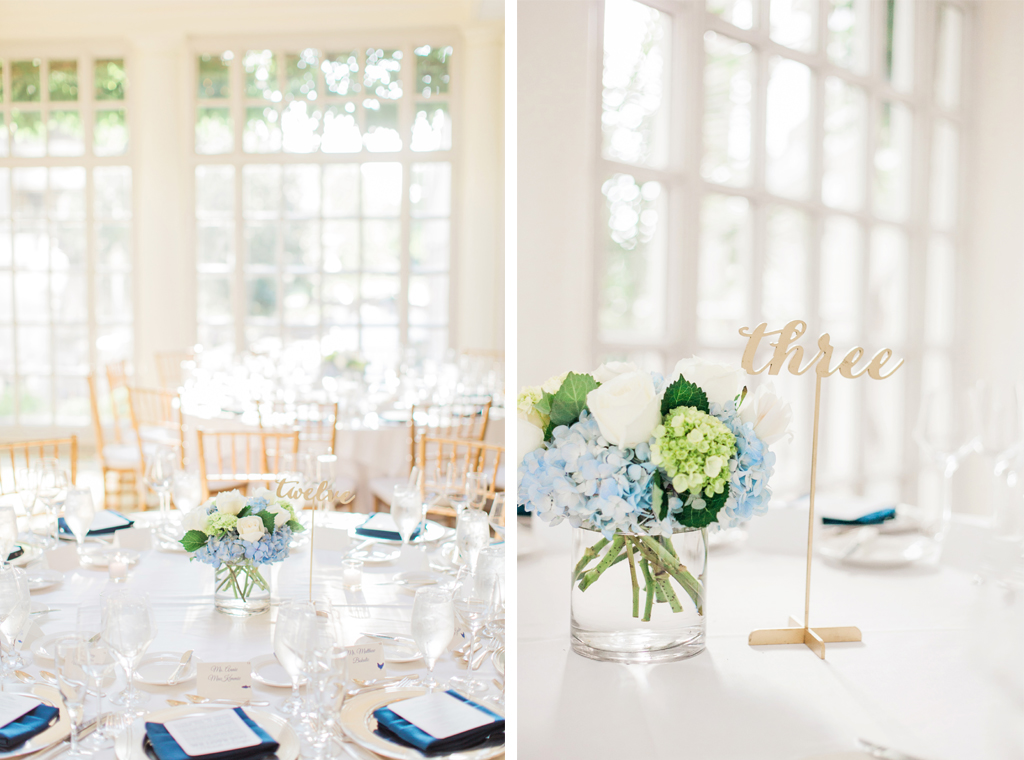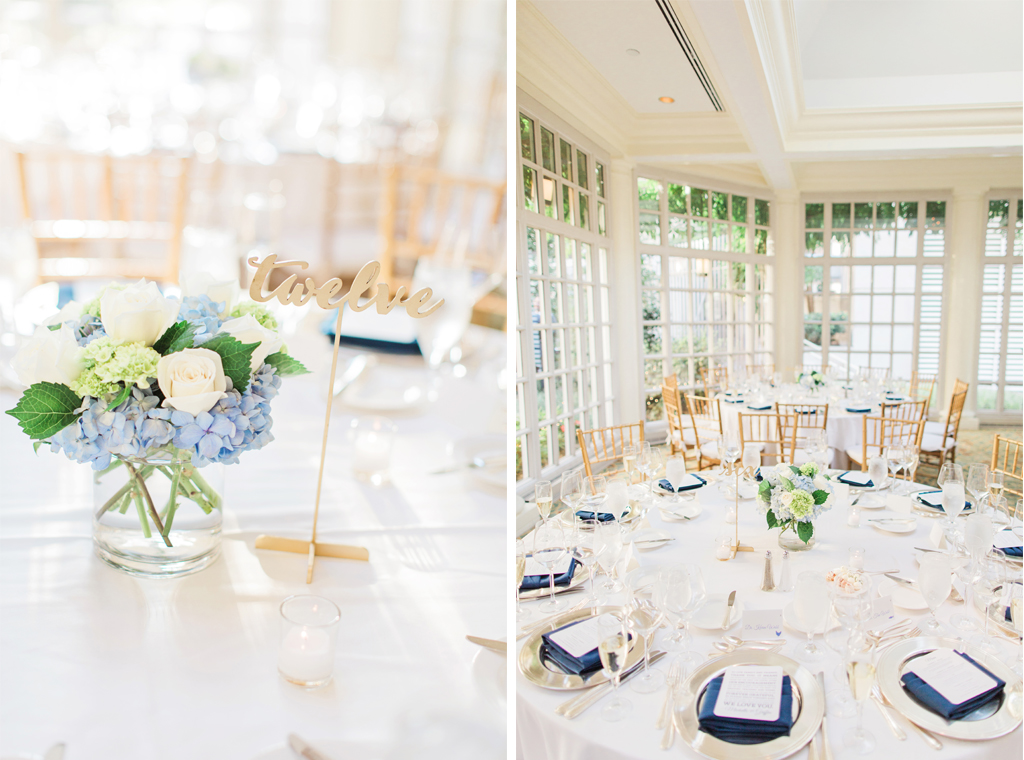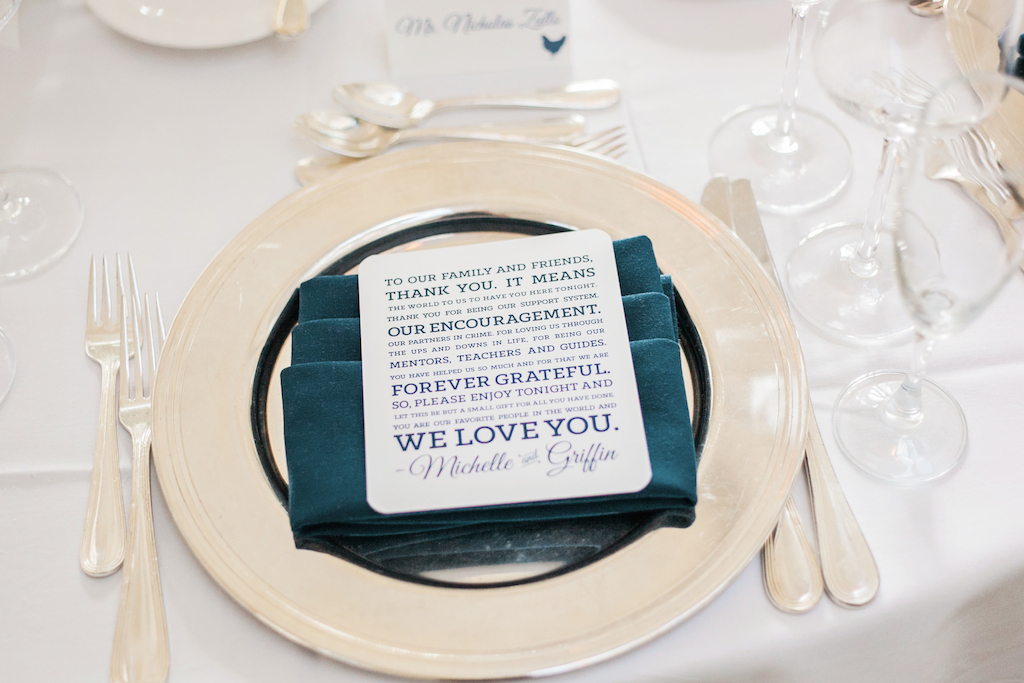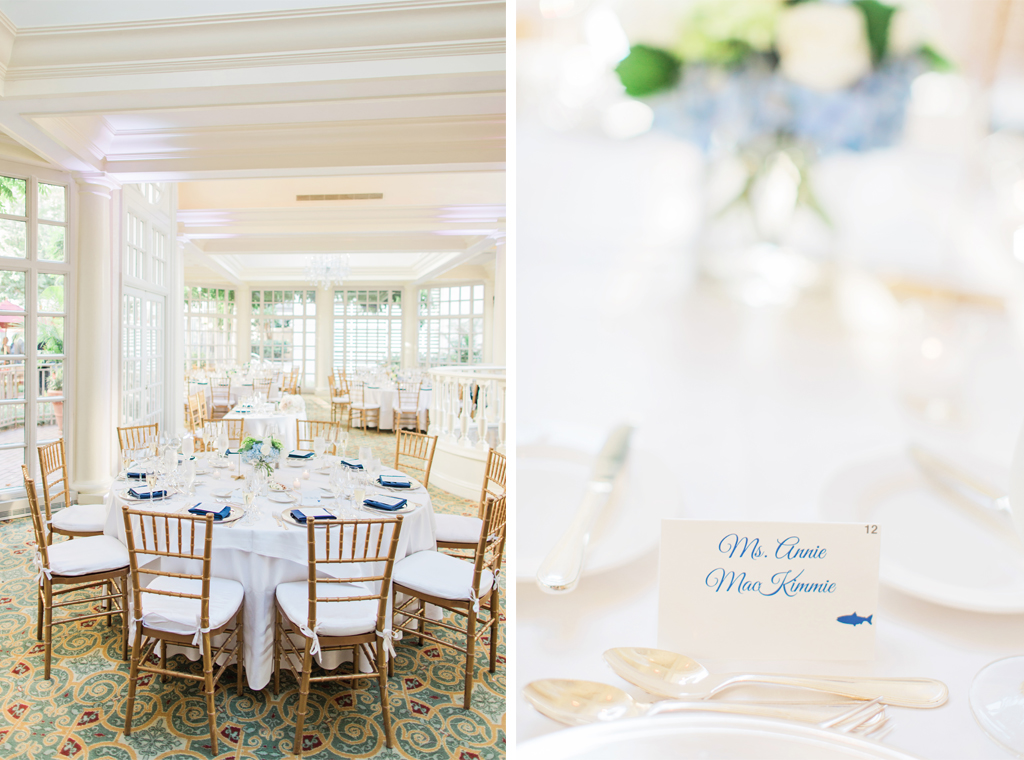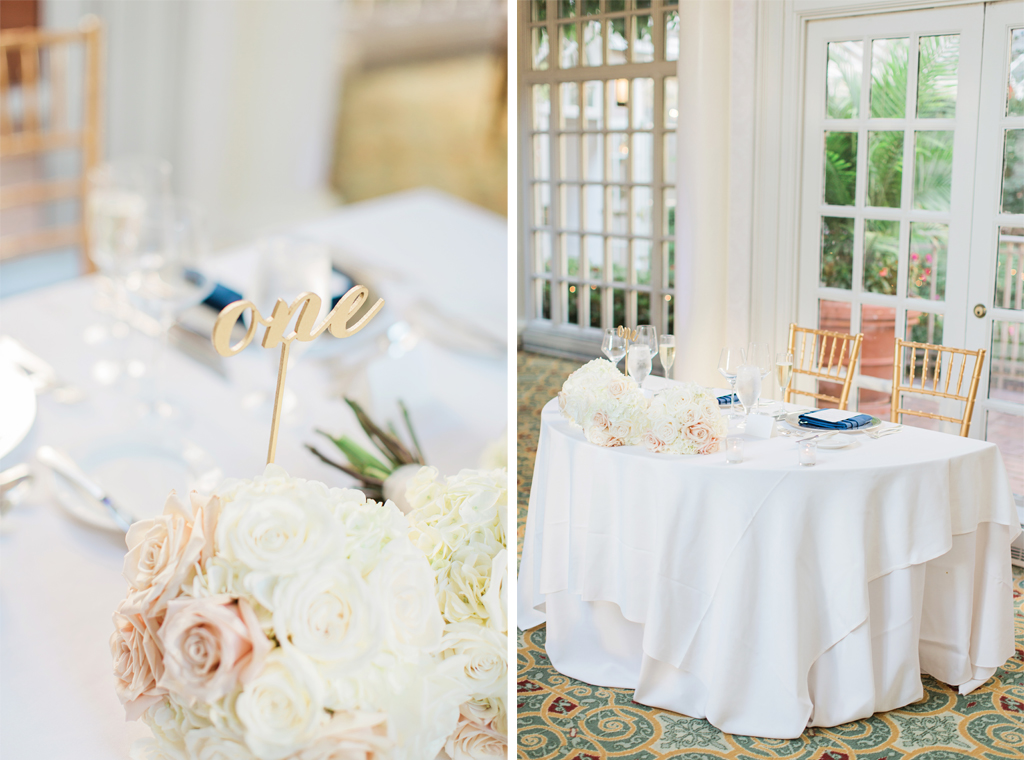 A year later, Griffin and Michelle celebrated their marriage with an elegant ceremony and reception at The Fairmont Hotel. The ceremony took place in the hotel's The Colonnade room, allowing for an elevated ceremony with guests seated around the bride and groom. At the reception, simple white, green, and blue floral arrangements complemented the gold and navy color scheme.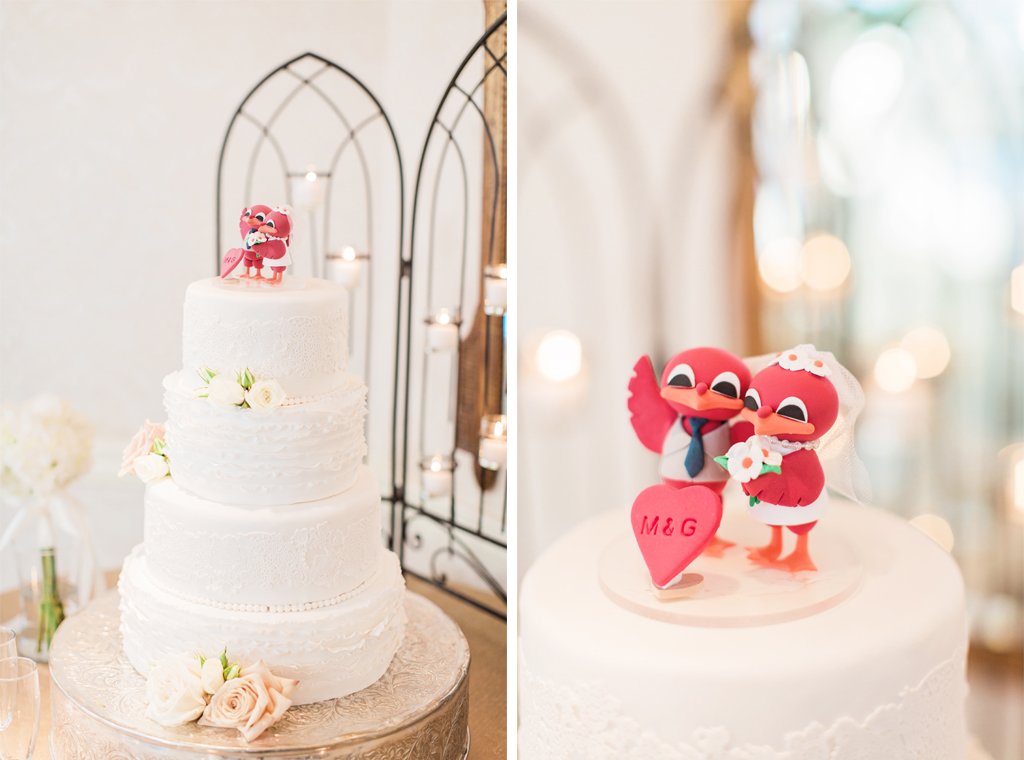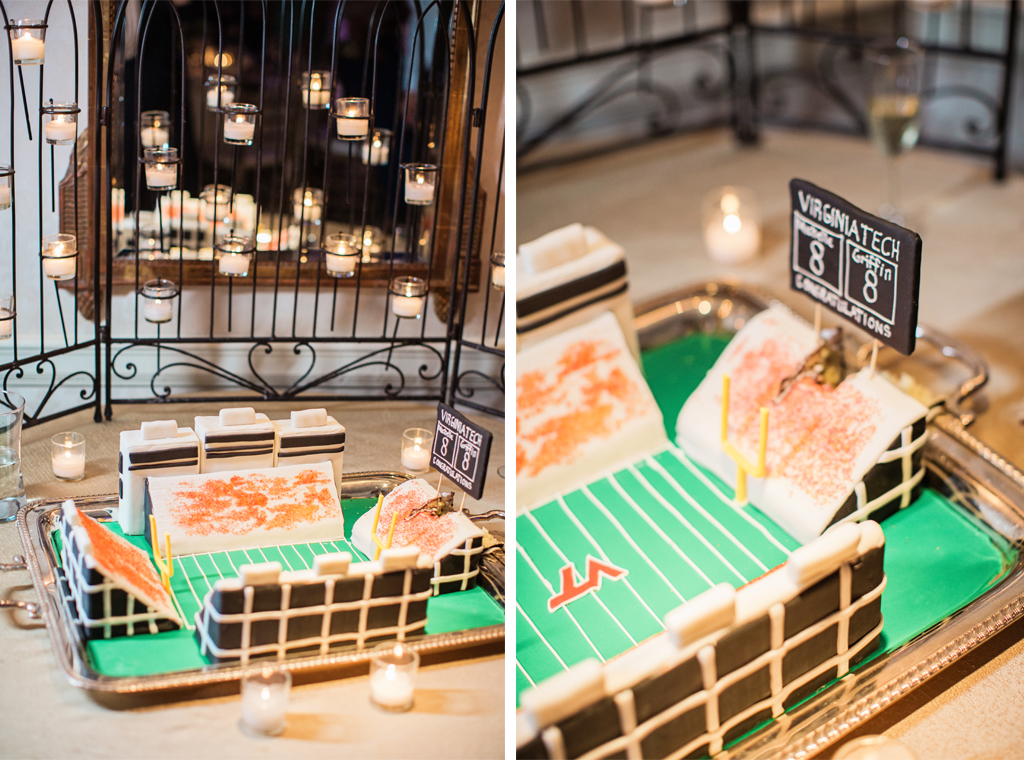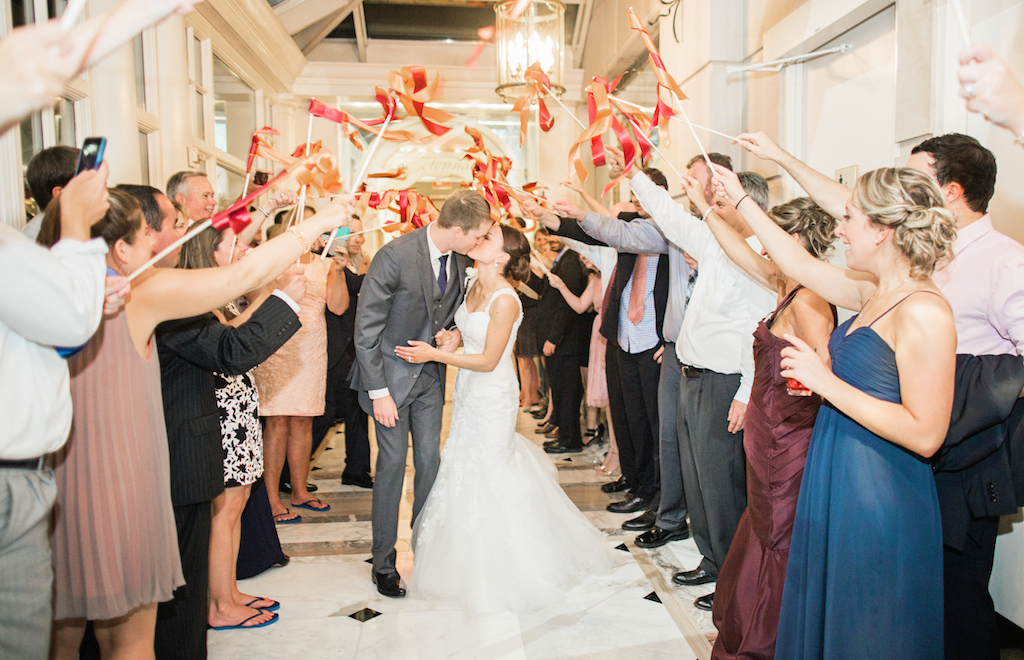 Michelle managed to surprise Griffin with a groom's cake decorated as the Virginia Tech stadium. Guests went home with Koozies after waving ribbon wands—tied with Virginia Tech colors—in farewell to the happy new couple. 
VENDORS
Venue: The Fairmont Hotel | Photographer: Dyanna LaMora | Event Coordinator: Jill Bagga,  The Fairmont Hotel | Bride's Gown: Pronovias, Love Couture Bridal | Groom's Tux: The Black Tux | Hair Dresser: Amanda Moran, Style Me Bar | Makeup Artist: Tracey Garcia, Style Me Bar | Cake & Caterers: The Fairmont Hotel | Florist: Twinbrook Floral Design | Music/Entertainment: DJ Jeffrey Langston, Electra Entertainment | Stationary: Kara Noble | Calligraphy: Every Little Letter | Cake Topper: Garden4Arts | Bridesmaid's Robes: Plum Pretty Sugar | Bridesmaid Dresses: Bill Levkoff, The Bridal Boutique | Koozies: CustomInk
No one wants hair flying all over the place on their wedding day, so make sure you've booked one of DC's pro hairstylists who can dress up your tresses.