1. Hamilton's Namesake
After venerating across the street at the Treasury, Hamilton fans can fuel up at the Hamilton, a late-night eatery and music venue operated by Clyde's Restaurant Group in the Hamilton Square building. Except for a namesake burger and a liquor lineup celebrating American small-batch makers, however, the joint's primary homage is its rakish image of Hamilton in shades.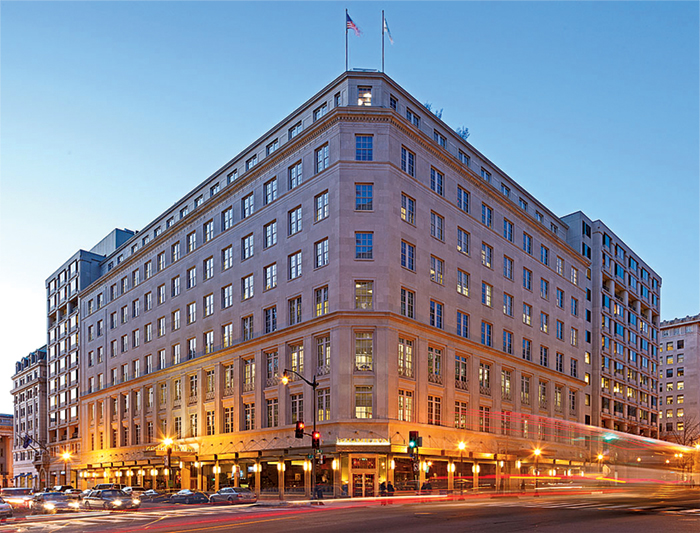 2. A Bad Rap
Hamilton's last good run on Broadway came in 1943, in Sidney Kingsley's The Patriots. Heavily favoring Thomas Jefferson in the two Founders' tussles, the play portrays Hamilton as a "neo-fascist," by one account, who refers to Americans as "drunken swine." In April 1943, a special production was staged for Congress, the Supreme Court, and other dignitaries at the Library of Congress, and Kingsley was invited to attend the unveiling of the Jefferson Memorial with Franklin Roosevelt.
3. Mann's Tavern
In 1786, Hamilton and other leaders of the then confederated colonies convened at this hostelry on Conduit Street in Annapolis to draft a report advocating a new federal constitution to replace the inadequate Articles of Confederation. Mann's burned down in 1919 and today is a gravel parking lot, but a plaque on the building next door marks the address's significance.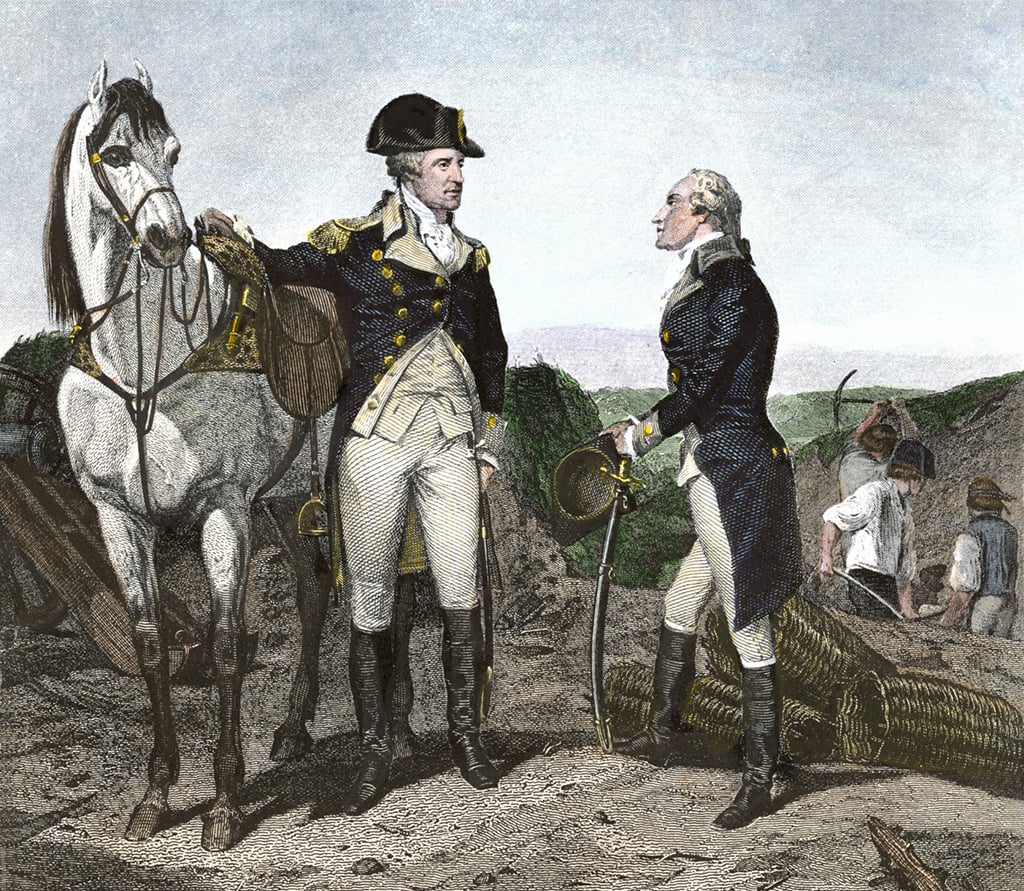 4. The Alexander Hamilton Society
This six-year-old nonprofit headquartered in Dupont Circle is building a network of chapters on college campuses—including Georgetown, GW, George Mason, AU, and St. John's in Annapolis—to foster debate on national security and foreign policy and to oppose the "liberal internationalism" it believes has taken root in academia. Executive director Gabe Scheinmann says the organization's crusade is guided by the Hamiltonian principle that the world is a better place when the US is leading.
5. First Among Federalists
The 85 writings arguing for the Constitution's ratification were an anonymous collaboration, but days before his death, Hamilton revealed he'd authored the bulk of the Federalist Papers. The Library of Congress owns a volume of the essays given to Jefferson by Hamilton's sister-in-law.
6. Bronze Hamilton
As the first Treasury Secretary, Hamilton oversaw the creation of the Treasury Department and the First Bank of the United States, a forerunner to the Federal Reserve. Since 1923, Hamilton's likeness has guarded his legacy's southern entrance, facing the memorial to his archrival, Jefferson.
7. Miniature Portrait of John Church Hamilton
Hamilton's fifth child wasn't the politico his father was; he dedicated his career to securing the family's name. In all, he published volumes of memoirs, history, and editions of The Federalist, culminating in the seven-volume Works of Alexander Hamilton in 1851. John Church Hamilton's portrait is squirreled away in case 16a, drawer 8, on the Smithsonian American Art Museum's third floor.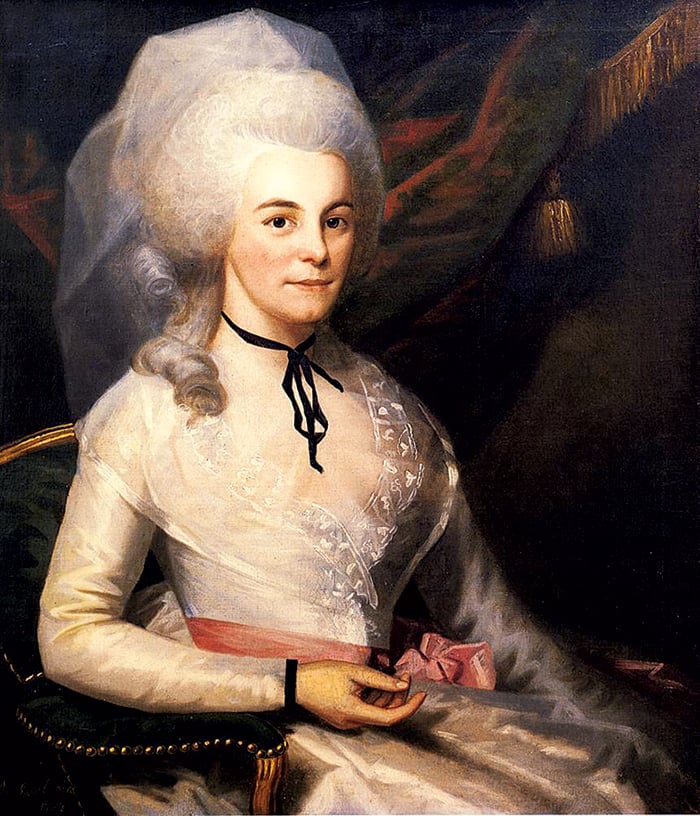 8. Mrs. Hamilton's DC Home
In 1848, at age 91, Hamilton's widow moved into her daughter's residence at 13th and H streets, Northwest. Visited by senators and Presidents, she showed off a silver wine cooler given to her husband by George Washington as well as a bust of Hamilton, a copy of which is on display at the Treasury.
9. Callender's Retreat in Loudoun
The History of the United States for 1796 by James Callender, a successful anti-Federalist pamphleteer, exposed Hamilton's adulterous affair with Maria Reynolds, spoiling Hamilton's chances for elected office. After turning his attacks on President John Adams, Callender fled prosecution under the newly passed Alien and Sedition Acts at the home of Senator Stevens T. Mason, near Leesburg. Eventually jailed, he was an outcast after his release. In 1803, a drunken Callender fell into the James River and drowned.
10. How Bills Are Made
By end of this year, the Treasury plans to announce which American heroine's portrait will replace Hamilton's curiously smirking mug on the $10 note. For the moment, however, the daily tours at the Bureau of Engraving and Printing offer a look at a million dollars' worth of uncut $10 bills—and Hamilton's face—in the lobby.
This article appears in our April 2016 issue of Washingtonian.