1.Plant a Cactus in a Wild Ceramic Pot
Bypass the plain terra cotta and gray concrete planters in favor of something that has a little zing, like this silly little one available at Steven Alan.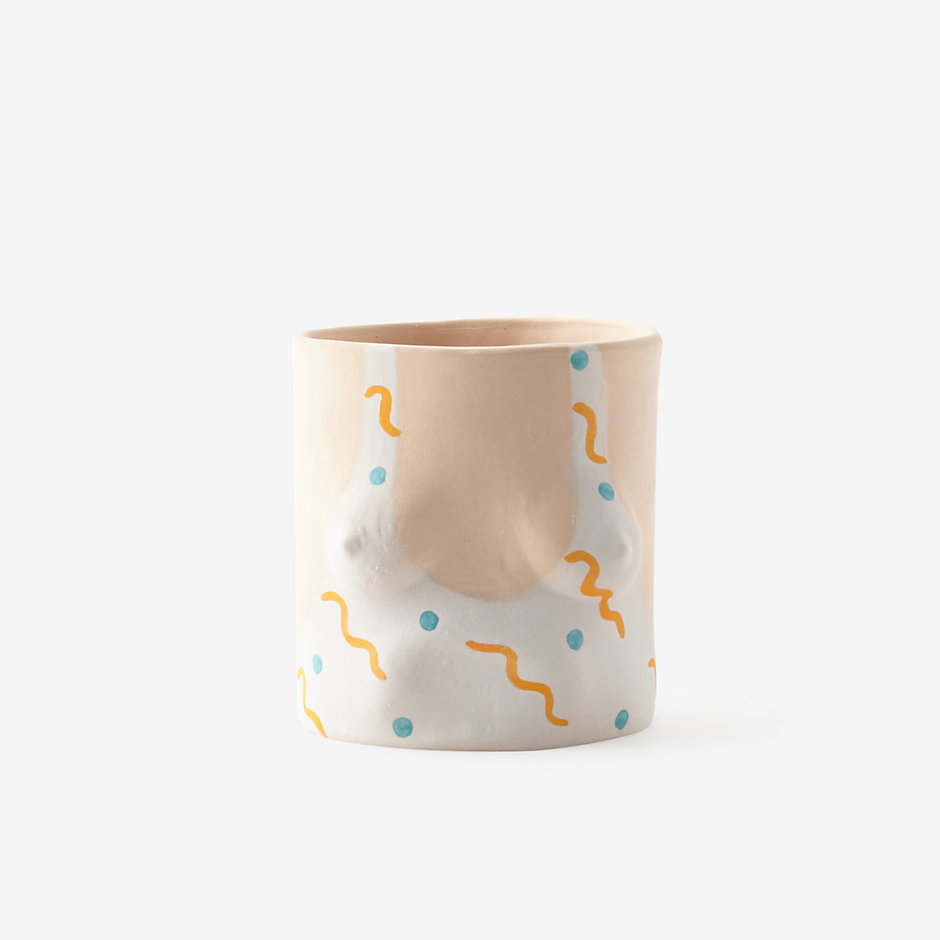 2. Frame a Bright Silk Scarf
Art can be $$$$$, and then all it ever does it sit in that frame. Frame a silk scarf instead and if you ever get the hankering to wear it, just pop it out. This MilkBar-inspired one by CJW would look amazing in a kitchen—or pinned to your bedroom ceiling, if you're looking for cereal-milk sweetened dreams.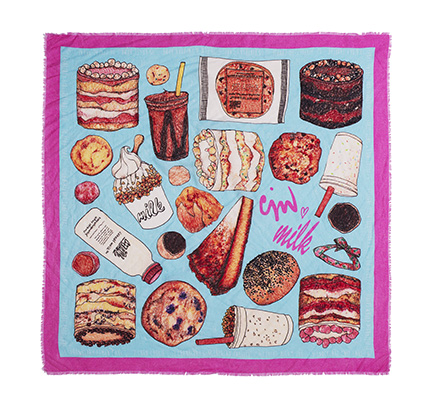 3. Paint Half of a Room
Just the bottom half, that is. The look is super on-trend (especially in pink, like below) and creates coziness where there was none. BONUS! No ladders needed.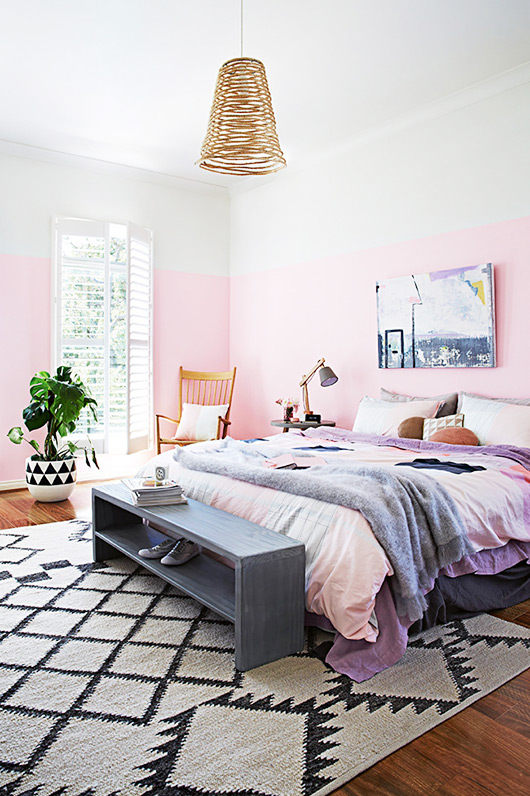 4. Replace Your Fridge Magnets
Yes, you visited Chattanooga and you have the magnet to prove it. But your fridge—and all those Save the Dates—can be a piece of art with the Mineral Magnet Set from Leif.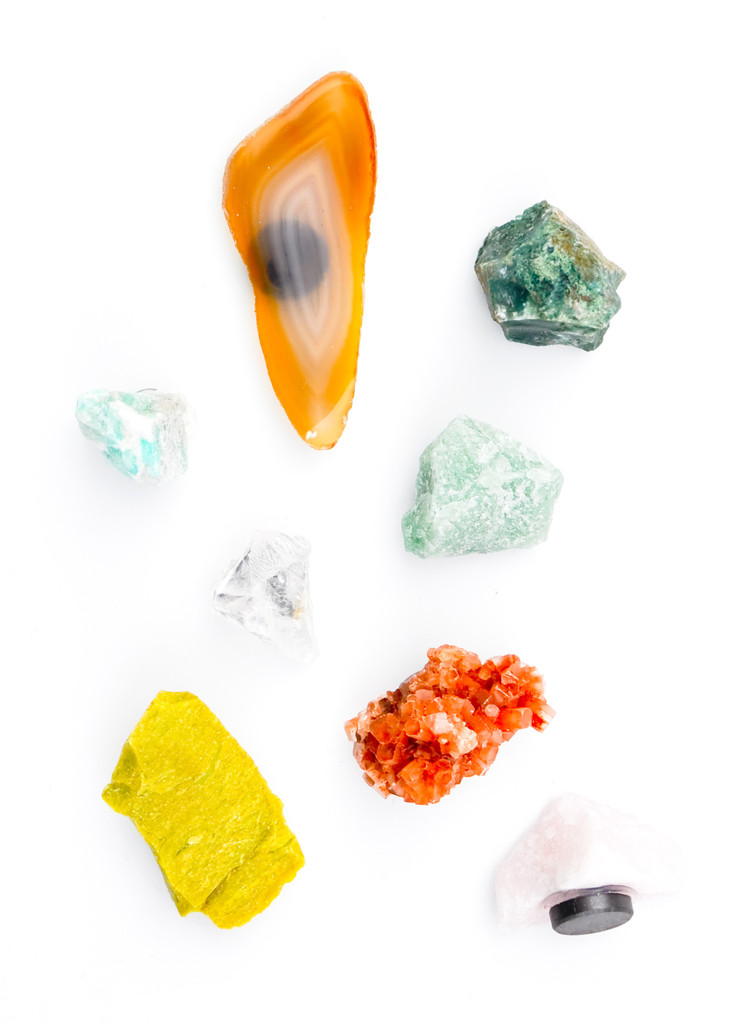 5. Leave Your Favorite Dress Out
Some prints are too pretty to hide in the closet on the 350+ days of the year you aren't rocking them. So leave those dresses out; hang them from a shelf, like below, or snag a pretty hook from Anthro and keep rotating your selection with your mood.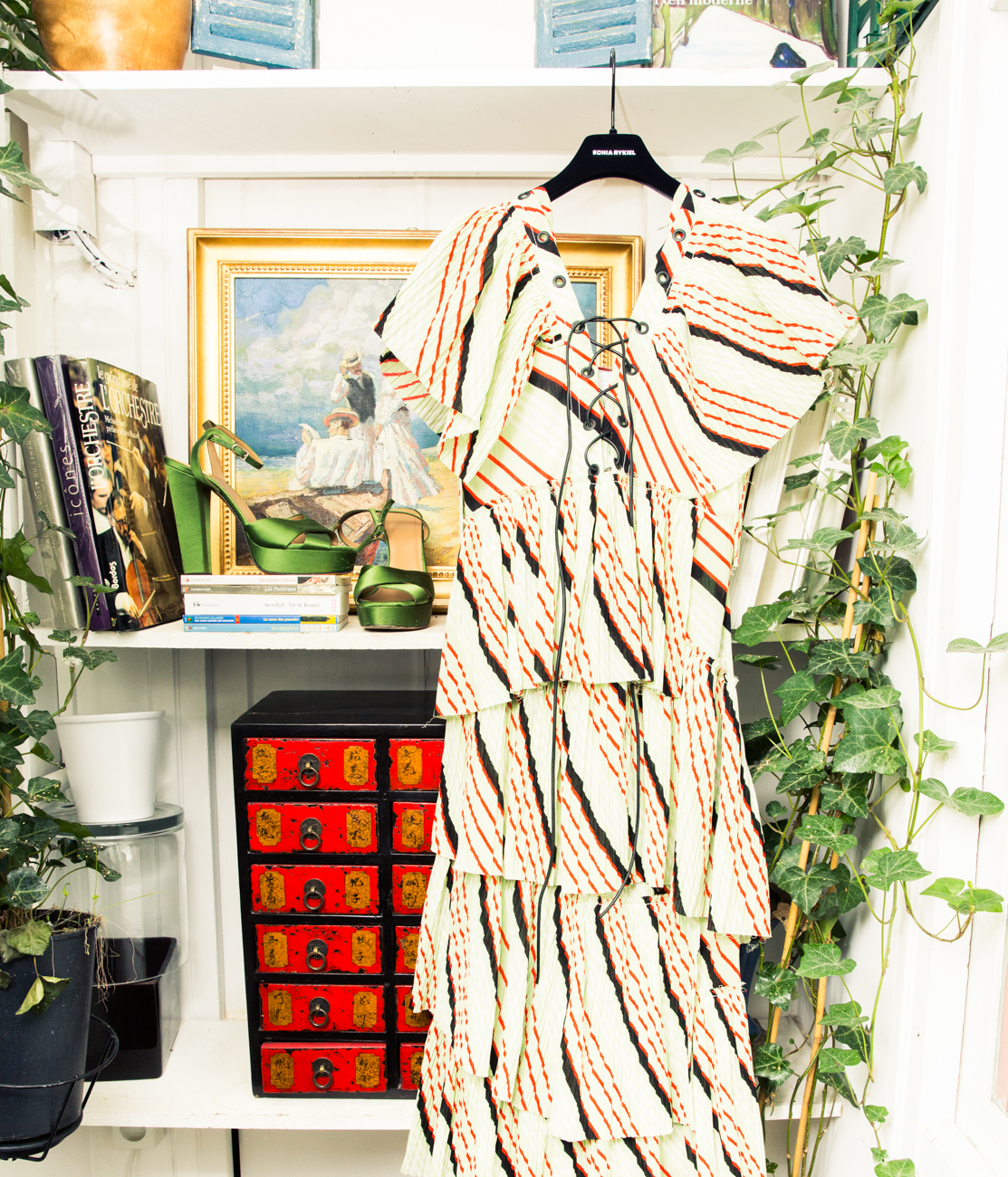 6. Shop Disposable
Blogger extraordinaire Bri Emery of DesignLoveFest has partnered with Cheeky and Target to produce a line of paper plates, napkins, cups, straws and other goodies that won't make guests feel like you forgot they were coming over. Plus, they're cute enough to leave out. (But please, oh please, recycle the plates and don't get into the habit of buying stuff just to throw it out.)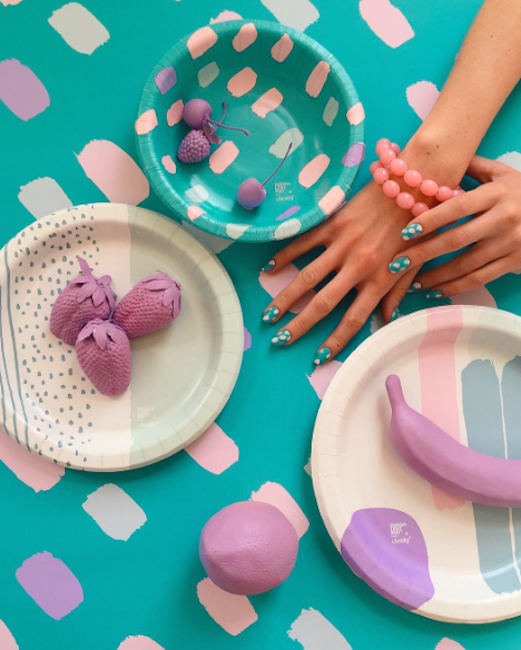 7. Fill a Bowl with Citrus
So simple. Seriously. Step 1: Grab a cool bowl from your cabinet. Step 2: Fill it to the brim with citrus—that you can later use for cocktails.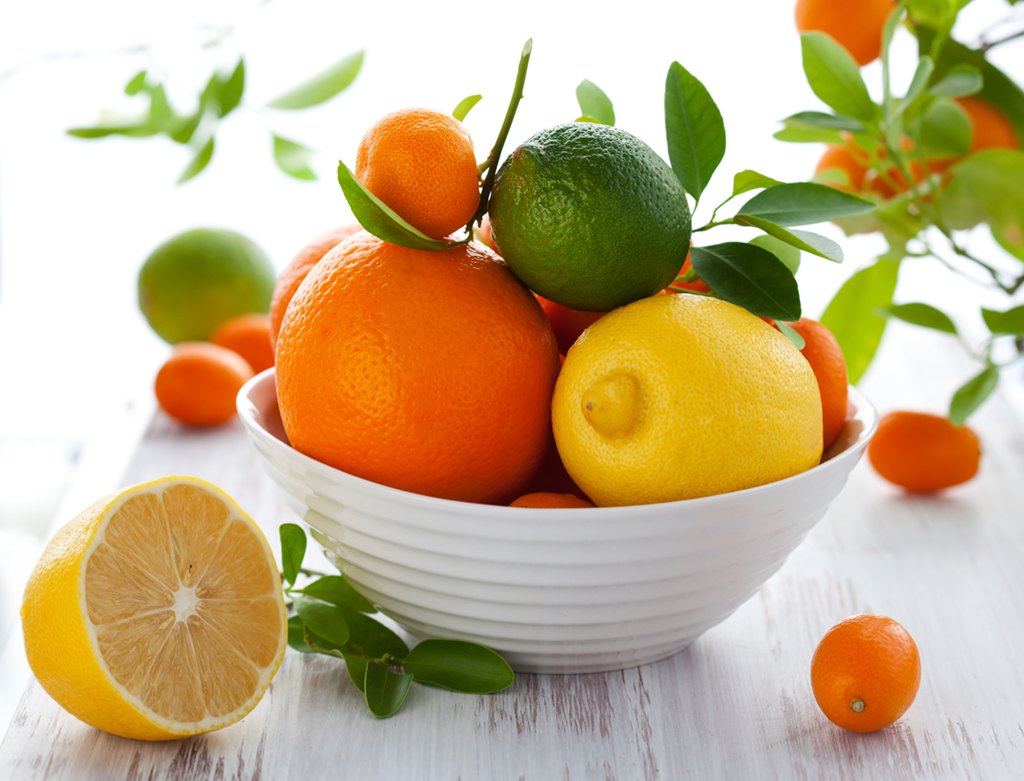 8. Swap Out Your White Towels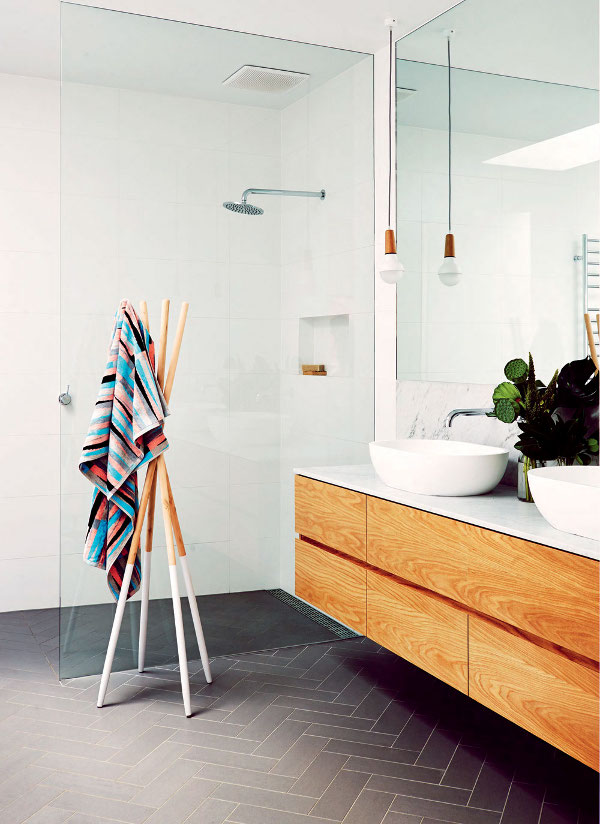 9. Two Words: Throw Pillows
You aren't going to run out and replace your sofa this afternoon (though if you are, buy one in bright yellow so we can live vicariously). Instead, live a little and buy a few fun throw pillows that will make you smile. Local interior designer and textile maker Caryn Cramer makes the beauty below.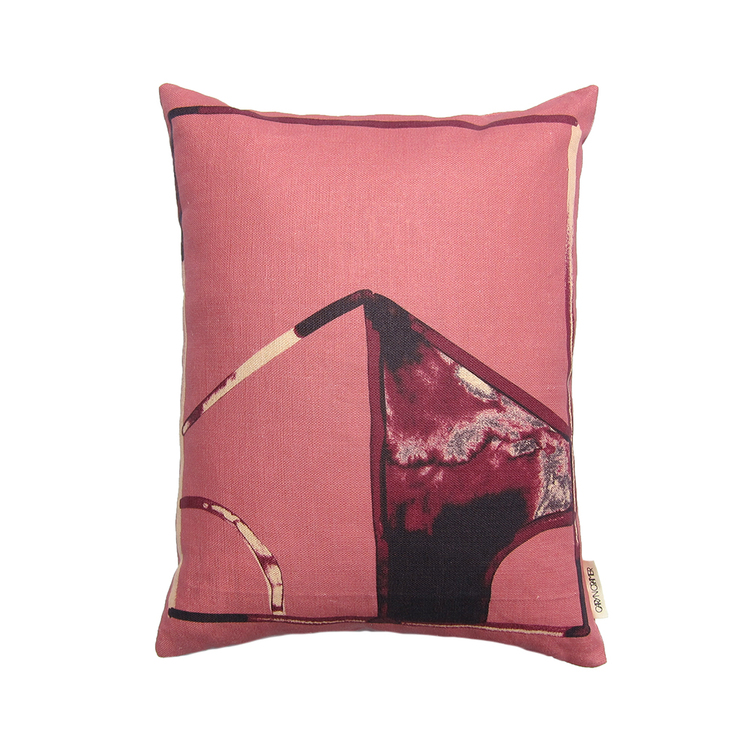 10. Add an Exposed Cord
Everyone can see that black extension cord snaking its way through your living room. You aren't hiding anything. So why not buy one (or a lamp cord, as shown below) in a more vibrant shade and let it really shine? We're partial to Schoolhouse Electric's version.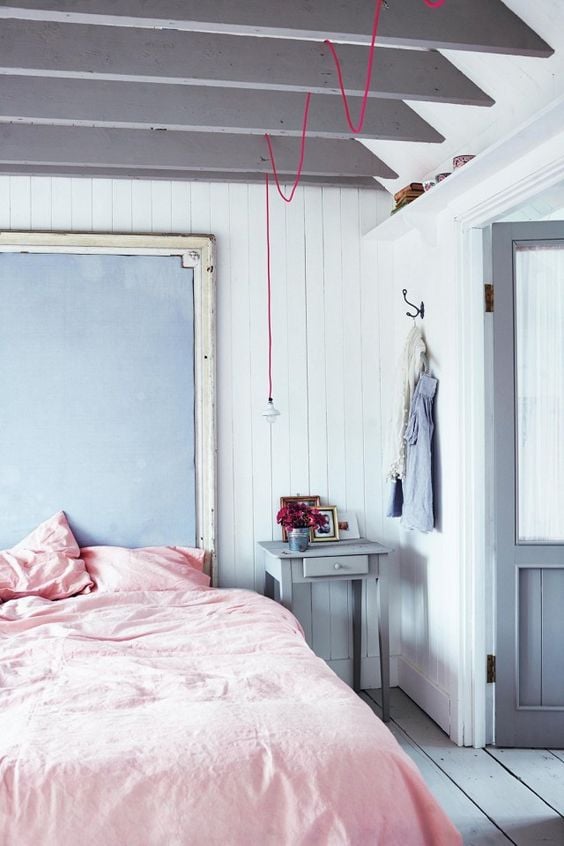 11. Actually Put a Coffee Table Book on the Coffee Table
Extra points if it features big, vibrant blooms like those on Ariella Chezar's The Flower Workshop (which is currently on display in my office to alleviate the woes of having no window.)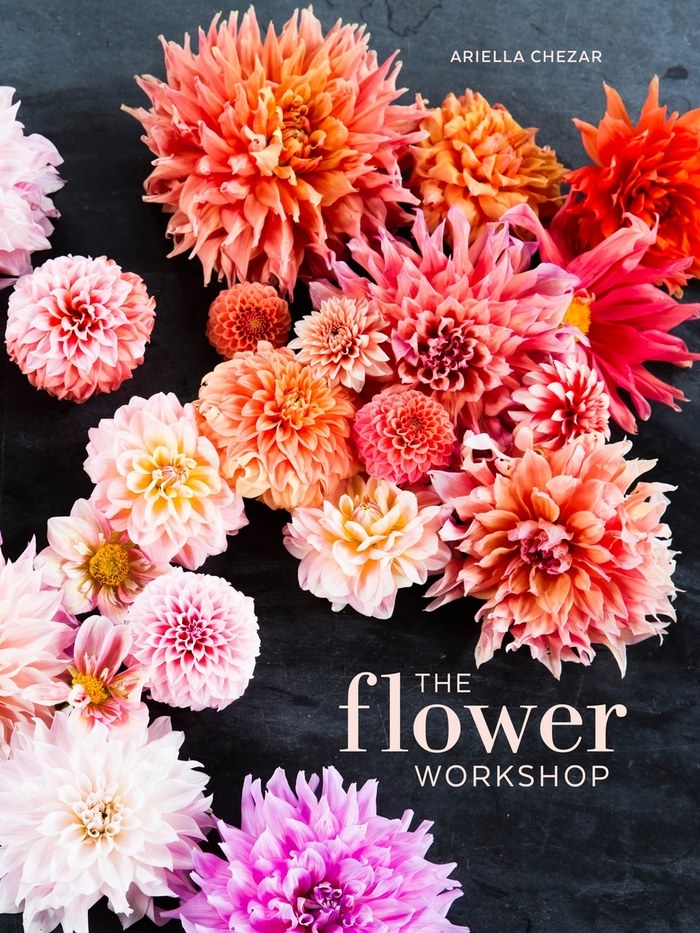 12. Replace Your Tapers
Your plain ivory stems are aging your room. For less than 20 bucks, you can add some kick to your tablescape with stripes.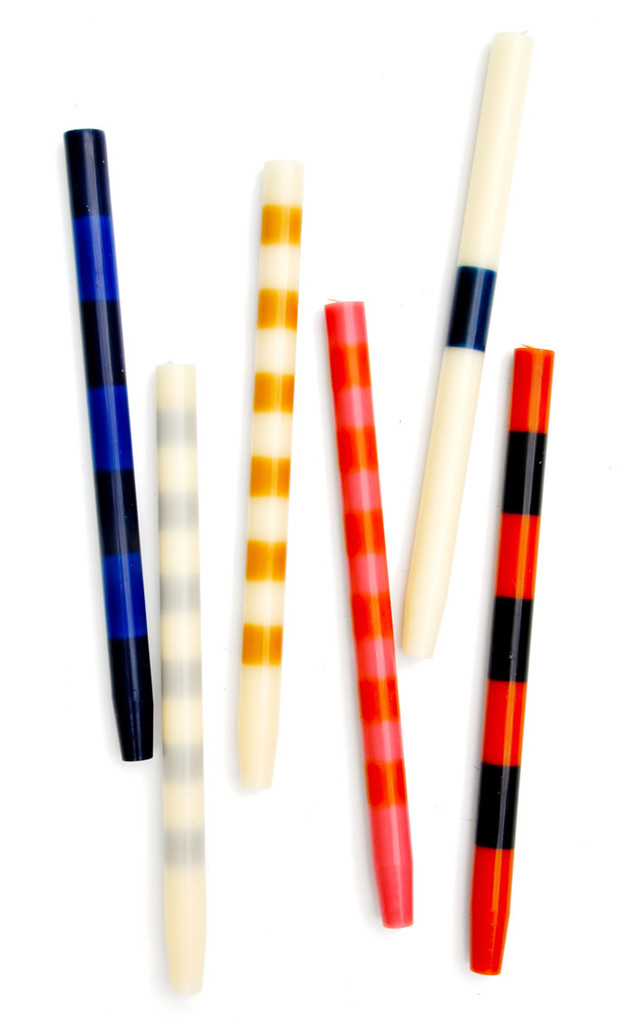 13. Forget About Matching
Most of the items in this living room don't "go together" but they all still work. Probably because the owner loves each one and carefully collected and sorted them. Bring the same enthusiasm to your own interiors—and ignore the matchy-matchy haters.