Pretty tools and supplies to help you get your yard ready for spring.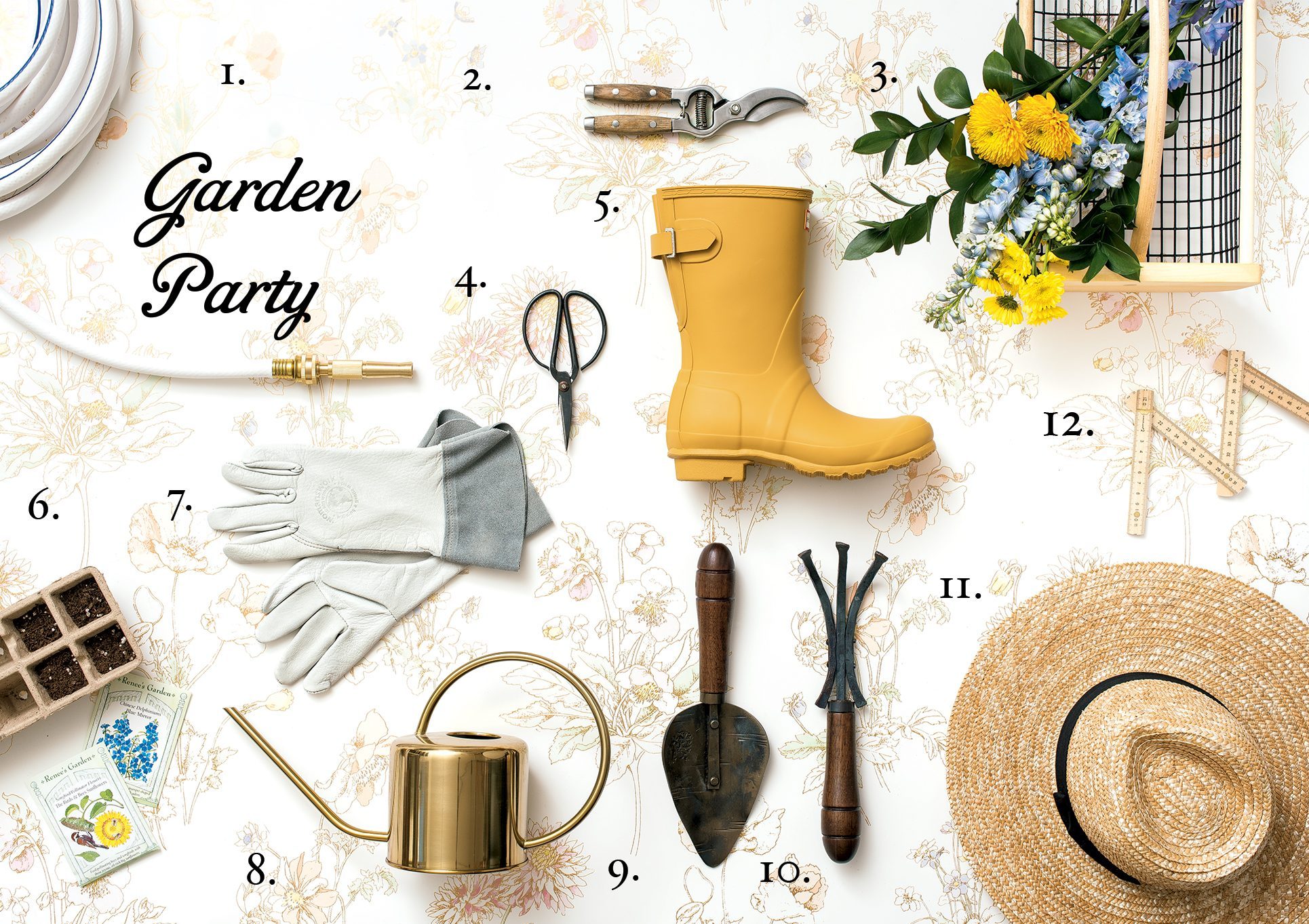 1. White-and-marine hose, $20 at Ace Hardware; Morvat brass garden-hose nozzle, $7 at Amazon.
2. Wooden-handled pruning shears, $30 at heaveninearth.co.
3. Small maple carryall, $58 at shopterrain.com.
4. Forged-iron shears, $12 at Little Leaf.
5. Women's Original Short Back Adjustable Rain Boots in "fennel seed," $150 at hunterboots.com.
6. Plantation Products peat pot, $4.50 at Ace Hardware; Renee's Garden seeds, $3 a packet at reneesgarden.com.
7. "Gardeners" goatskin gloves in gray, $38 at womanswork.com.
8. Kikkerland gold watering can, $36 at Little Leaf.
9-10. Hand-forged gardening tools with walnut handles, $58 for large trowel, $58 for three-tined garden rake, at fisherblacksmithing.com.
11. "Brinley" straw rancher, similar styles available at Anthropologie.
12. Wooden folding ruler, $5.50 at kikkerland.com.
This article appeared in the April 2018 issue of Washingtonian.