Though Stephanie and Cherell had planned props for their engagement session with Eunique Jones Photography in Georgetown, they decided to go with the flow and just enjoy the photo shoot–and their simple joy shines through in the photos below.
Like B&G on Facebook | Follow B&G on Instagram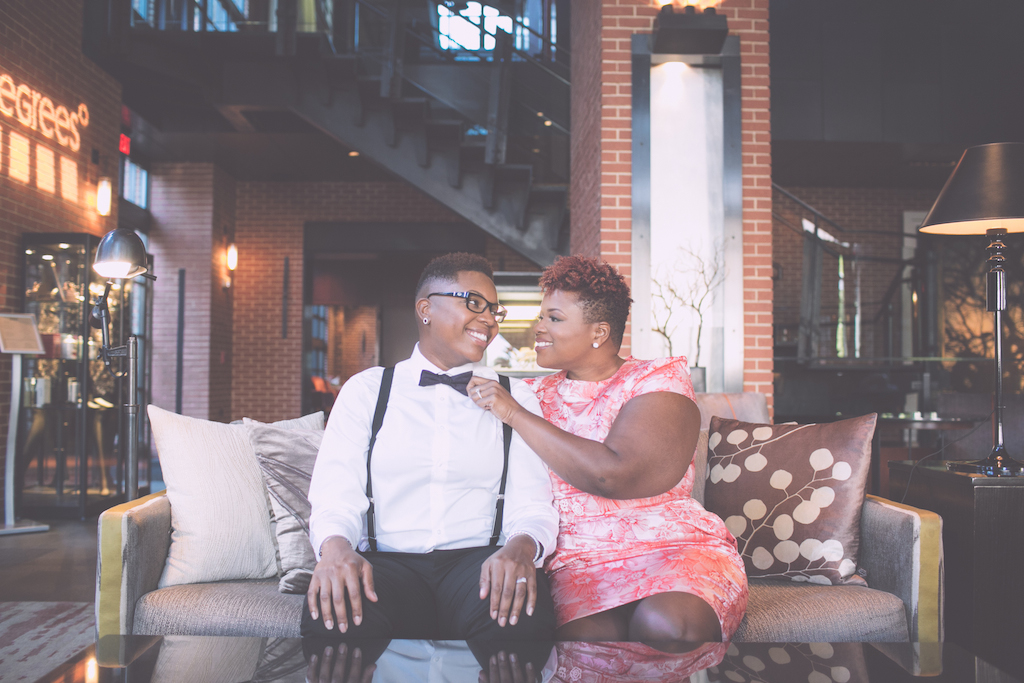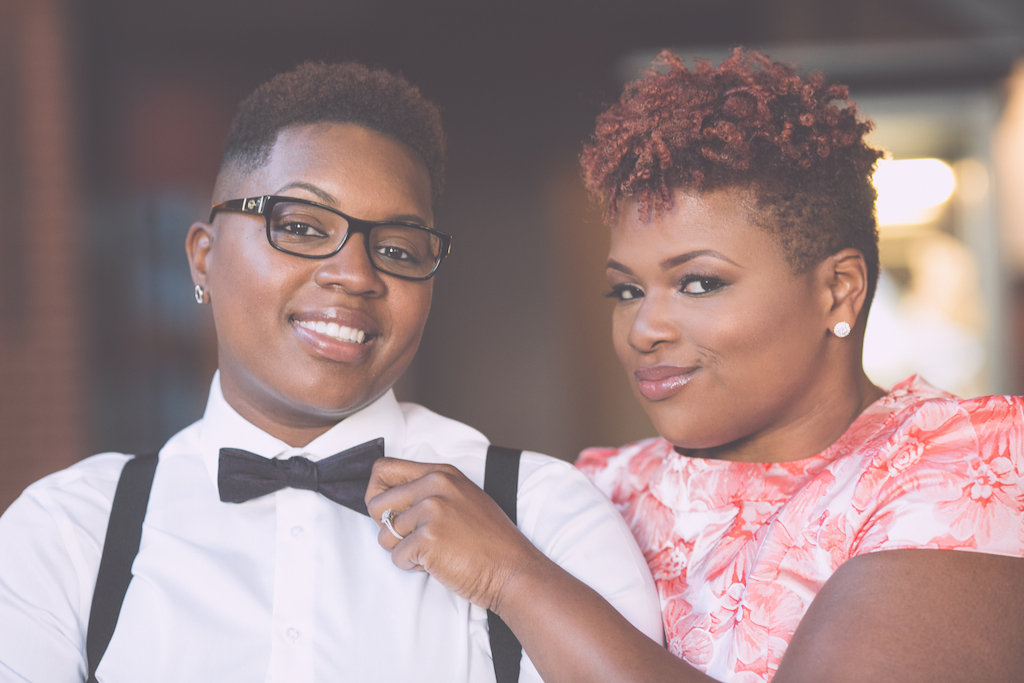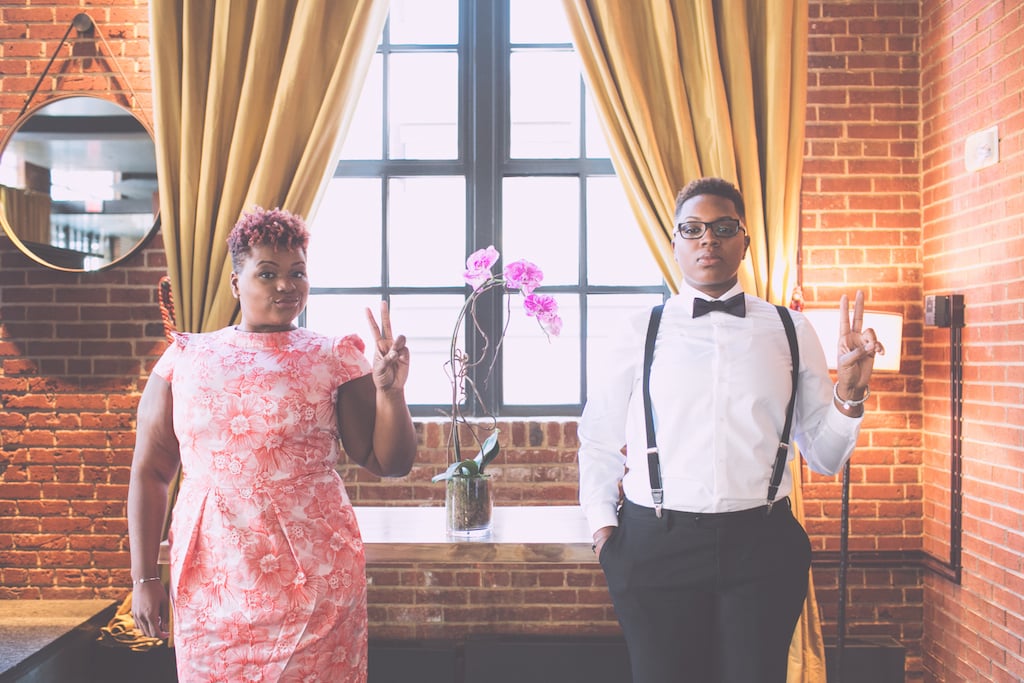 Though Stephanie and Cherell met on an online dating site, they both made it clear to one another that they just wanted to be friends from the start. They began chatting on the phone and quickly felt comfortable so when they finally decided to met in person, and Stephanie saw how attractive Cherell was, she immediately wanted to take back her "let's just be friends" rule. Even though the date lasted for hours, when they parted to head to their cars, they called one another and chatted all the way home.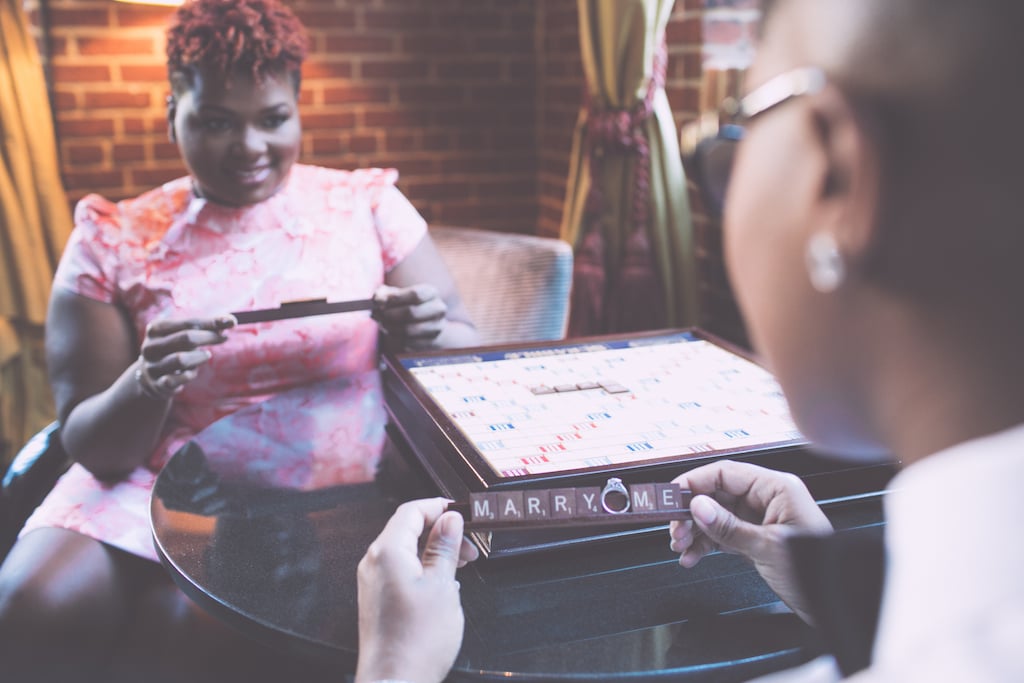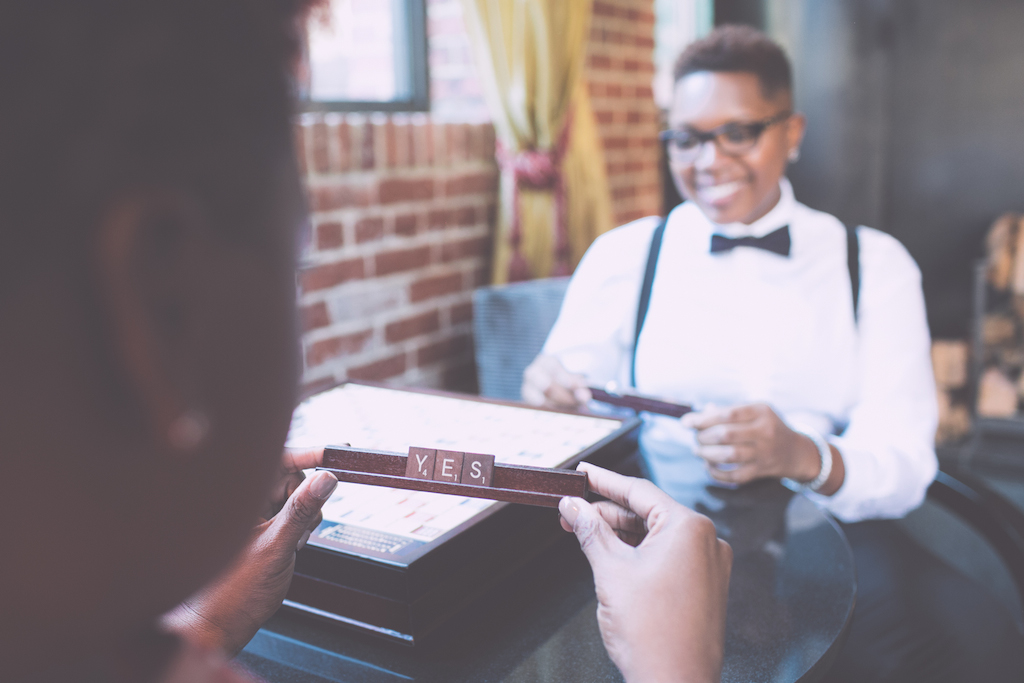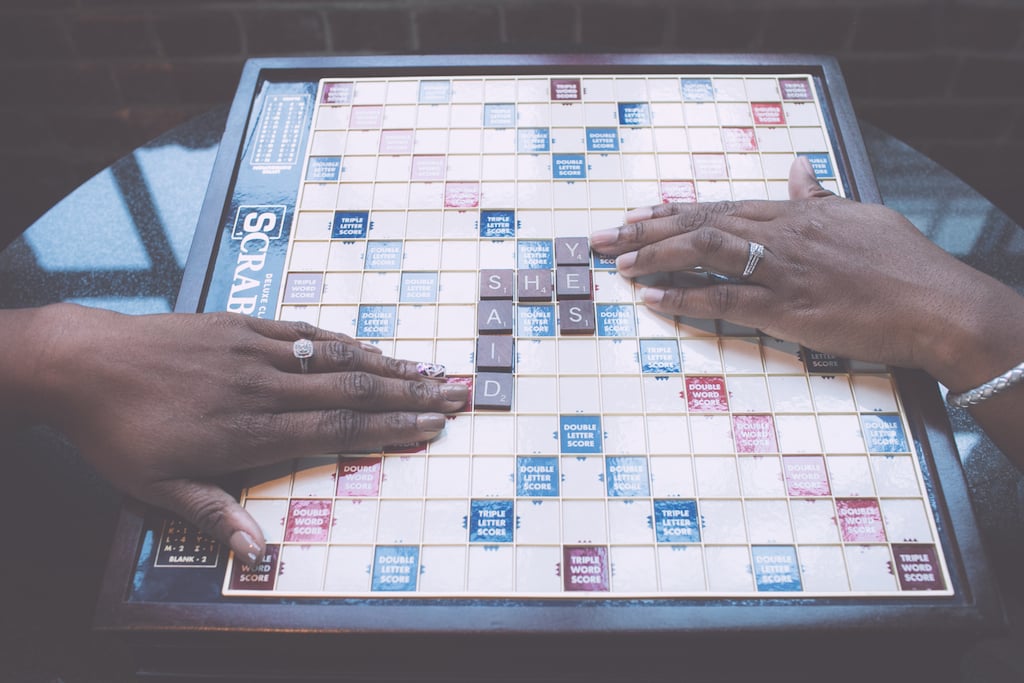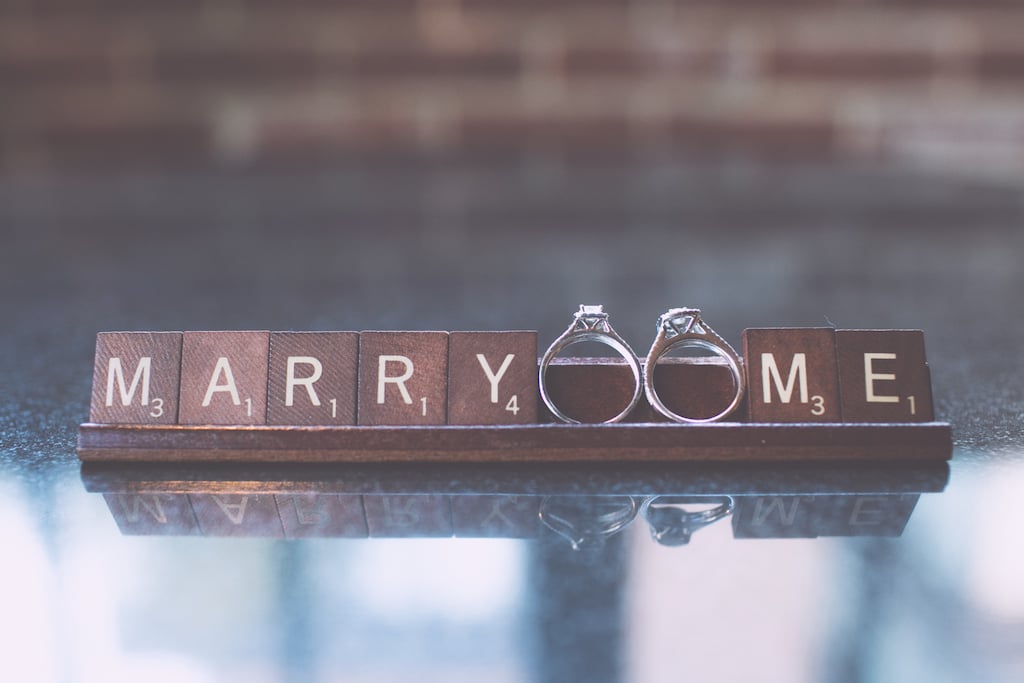 After dating for three years, Cherell started to lay the ground work for her proposal plan. Putting a date night invite on Stephanie's calendar a month before the big night was the first step, and though Stephanie asked what was planned, Cherell just told her to mind her own business. On the night of the date, they met up with friends at Birchmere to see Avery Sunshine, an artist that Cherell and Stephanie had seen perform multiple times before. "Why would this be a surprise for me?" asked Stephanie, miffed that there wasn't more to the date night she'd waited a month for.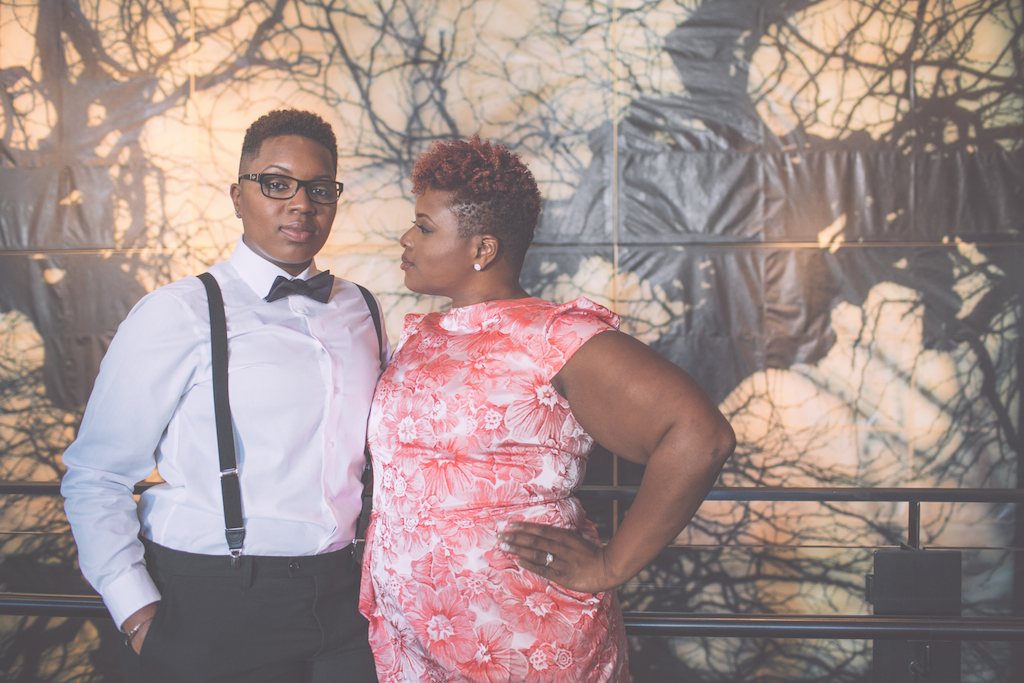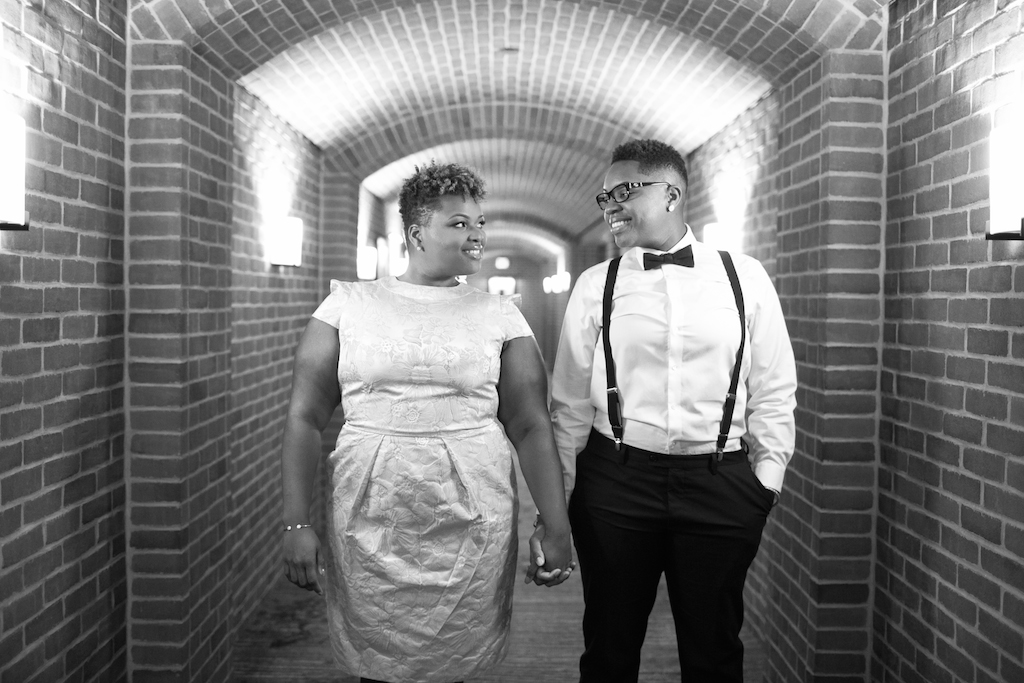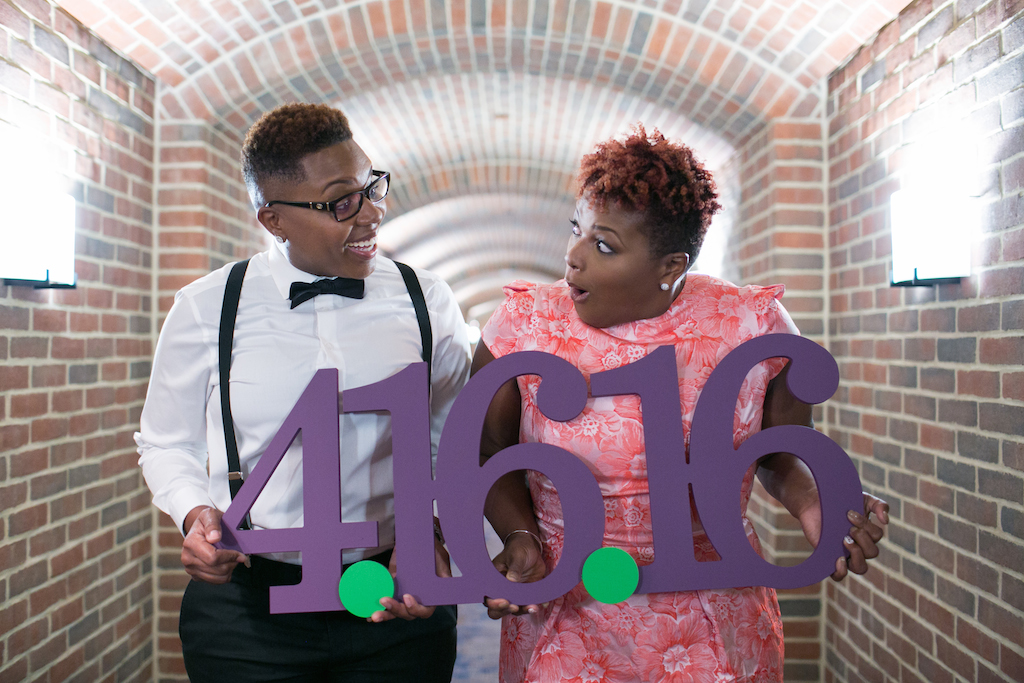 When the concert ended and no further surprises were announced, the group decided to head to the Mall to walk around the monuments. When Cherell discouraged Stephanie from trading her heels for flip flops to make the walk to the monuments, Stephanie again snapped at her. Cherell managed to coax Stephanie over to the Jefferson Memorial, where she suggested they pose for portraits in front of their friend's new camera. As the lens clicked, Cherell got down on one knee. Stephanie, again annoyed, told Cherell to stand up and that she wasn't amused. But finally, Stephanie noticed the serious look on Cherell's face and realized that this was the real surprise the evening had been building towards.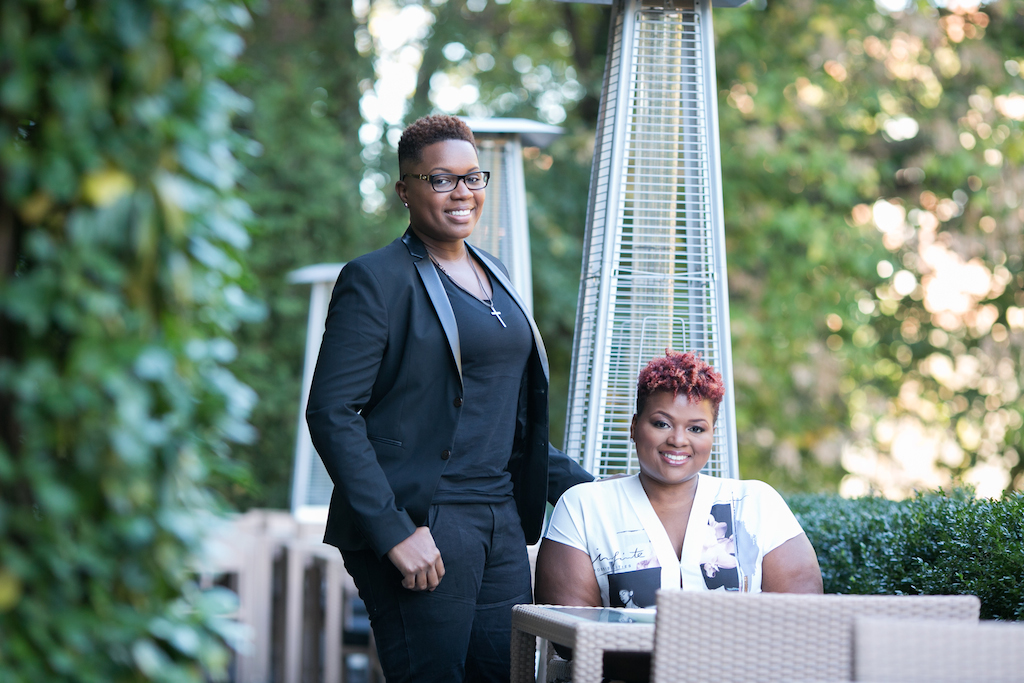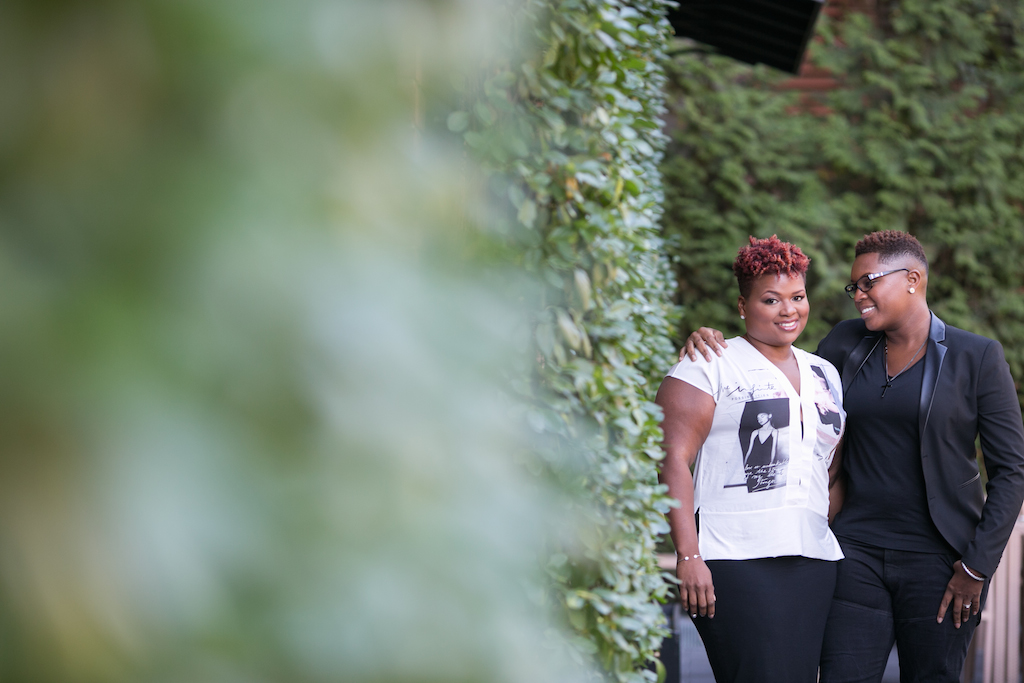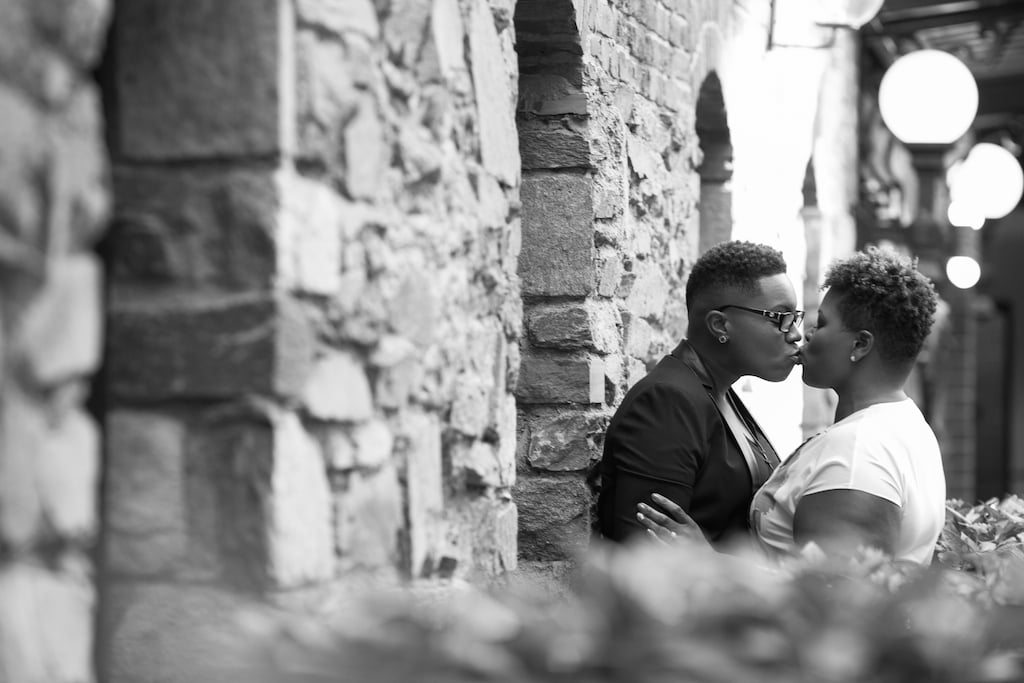 For their engagement session, they knew from the beginning that they wanted to include their favorite things, such as Starbucks, music, and travel, but when they arrived in Georgetown for the photo shoot with Eunique Jones Photography, they decided to let the session flow naturally, snapping playful shots in Georgetown's Ritz hotel. Stephanie and Cherell are planning their wedding on April 16, 2016 at VisArts in Rockville with the help of Jayne Heir Weddings.