Considering that Kerry Pugh and Paul (Tre) Martin got engaged while temporarily marooned on an island, it shouldn't be a shock that their wedding was equally unexpected and fun. All of their creativity in this 1960s Pan Am wedding was captured by Stephen Gosling Photography.
Like B&G on Facebook | Follow B&G on Instagram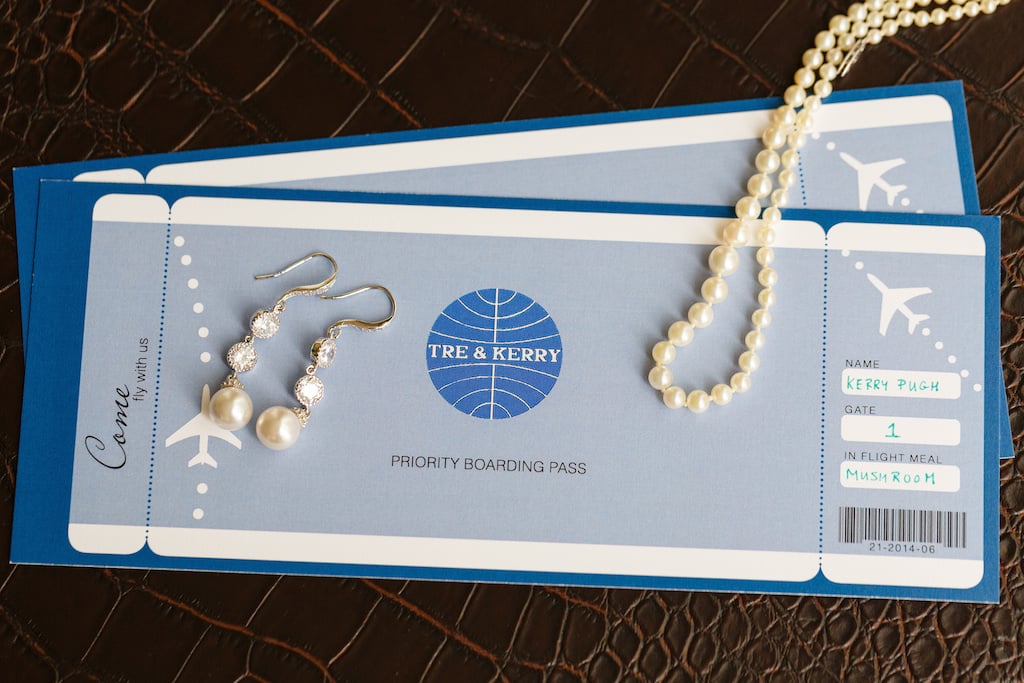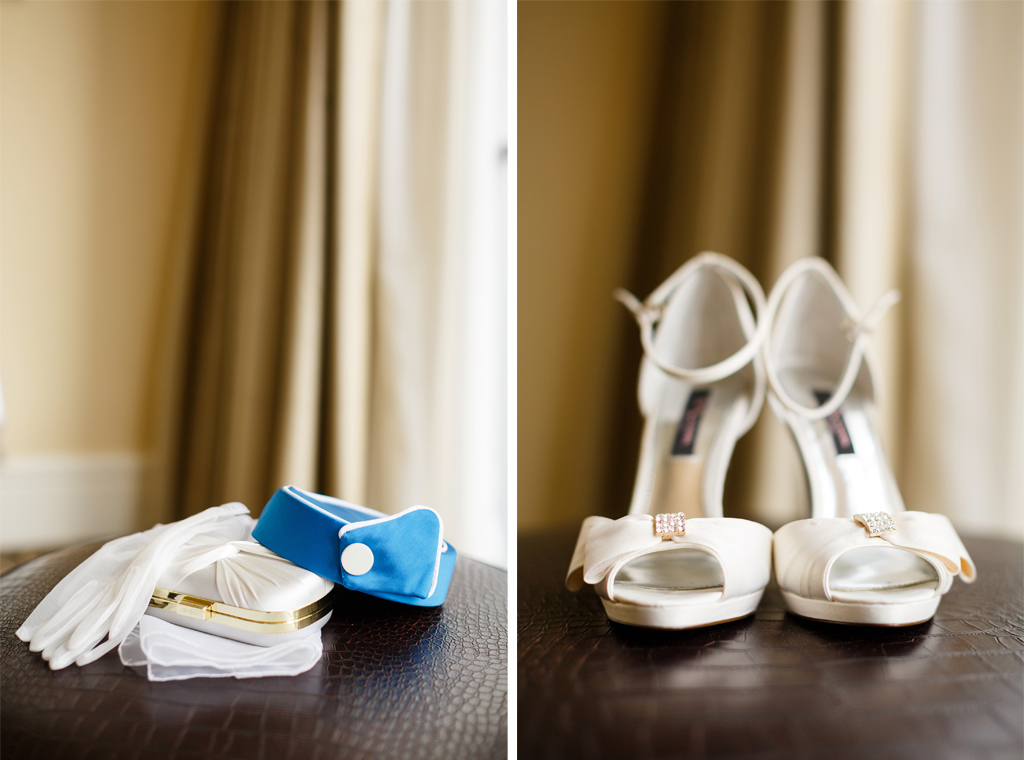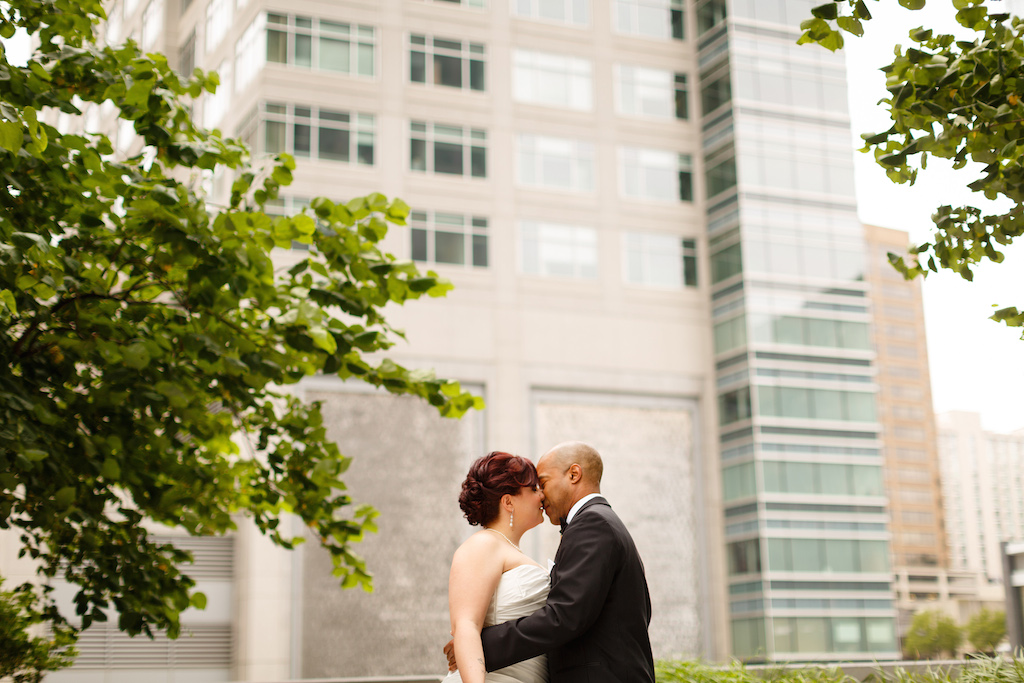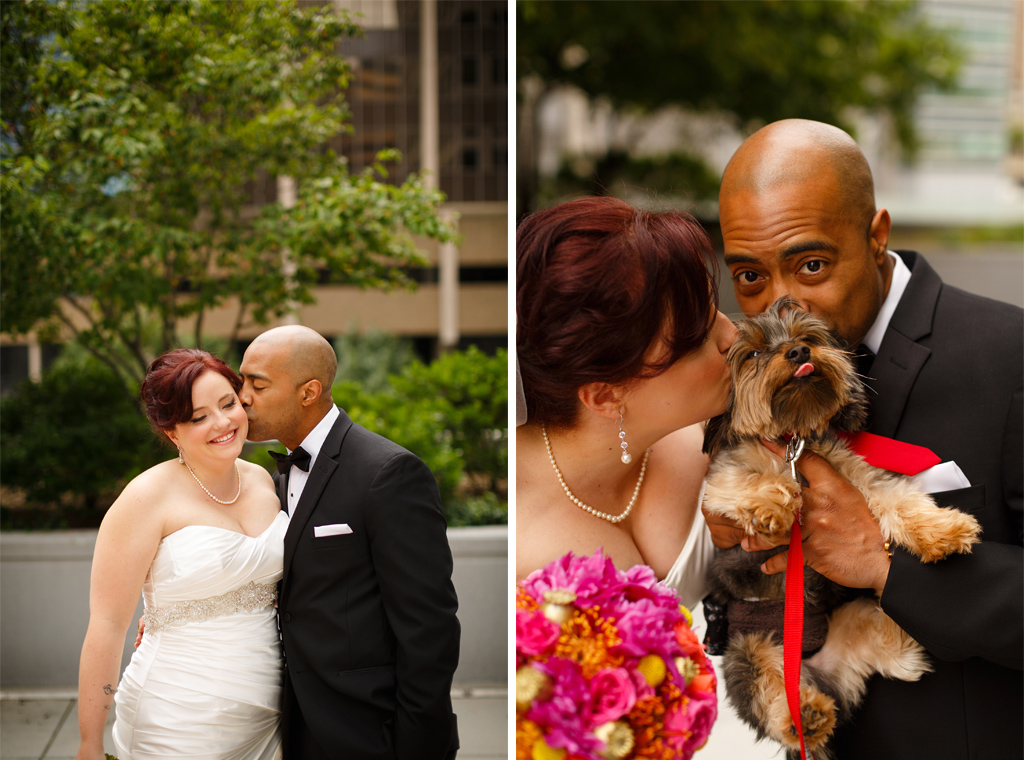 Kerry and Tre met at a happy hour set up by their future best man and maid of honor in Rosslyn—though Kerry would prefer to think that their meeting was pure serendipity. After their night of bar hopping together, Tre later would invite Kerry to join a large group of friends on a party bus. There, Kerry would attempt to woo him with her dance moves before accidentally going home with Tre's lucky hat. Eager to see her again (and to get his hat back) Tre invited Kerry to the driving range for an official first date.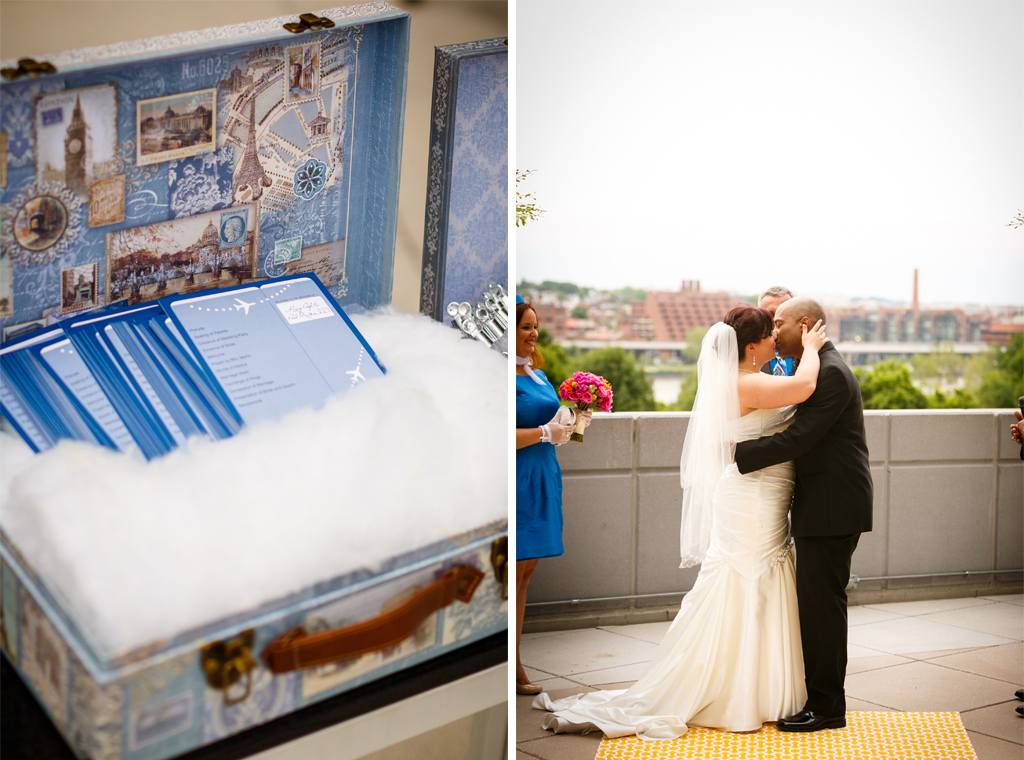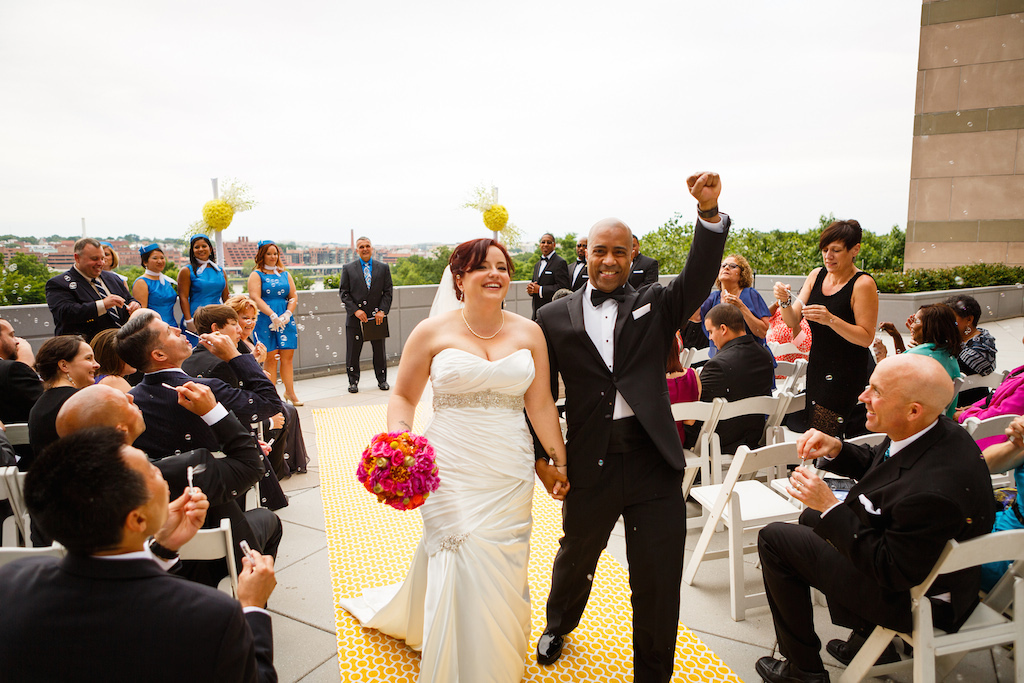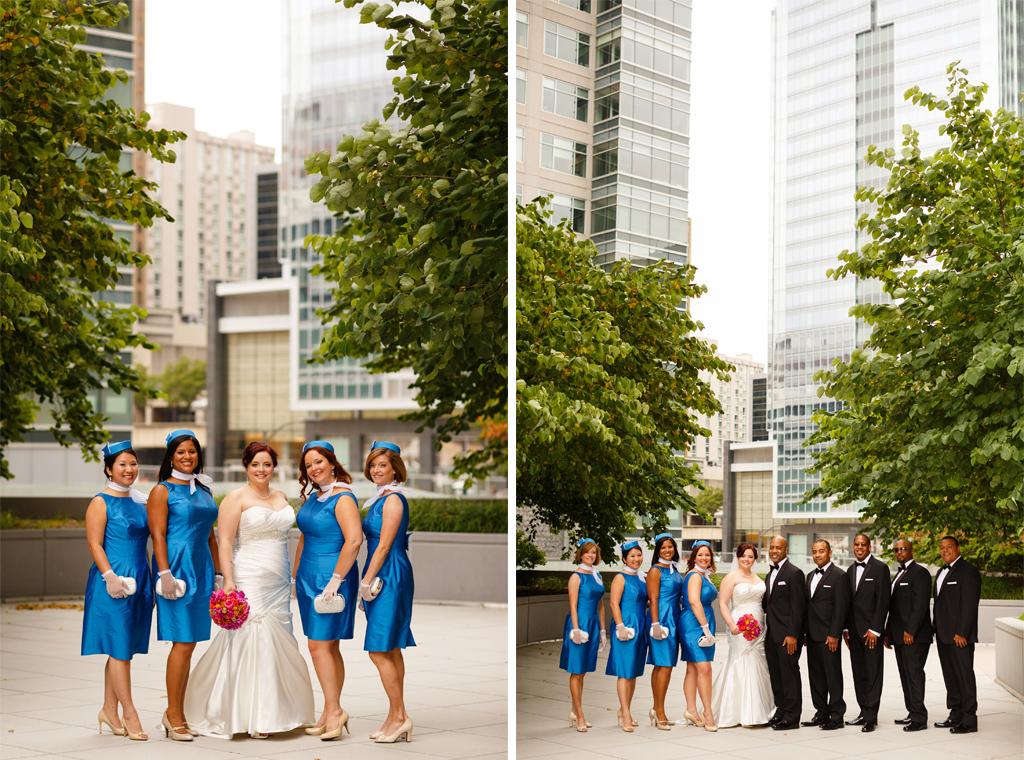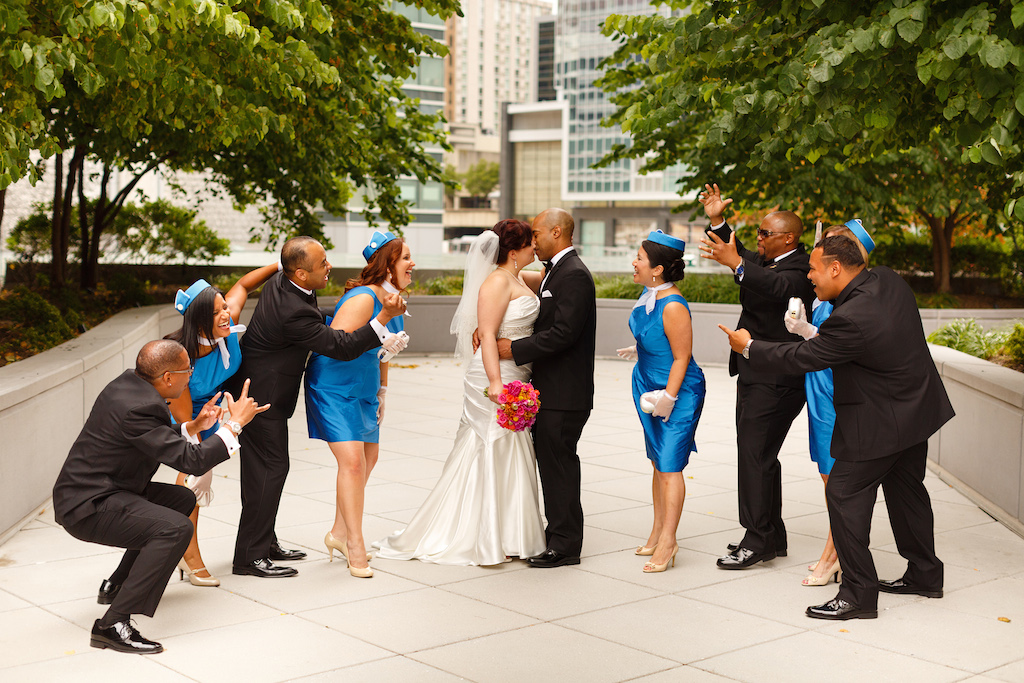 They'd been friends for six years, when Tre, after moving around with the Air Force, finally landed in Washington, DC, giving him the chance to date Kerry. A year later, Kerry and Tre decided to take a trip to the Bahamas over New Year's Eve. While on the trip, they rented a jet ski to ride out to an island. Though Tre assured Kerry that he was an expert at navigating the jet ski, when they arrived on the island, he crash landed, damaging their transportation. Undeterred, Tre tried to set up a camera on the island for them to take a picture, but just as he'd placed the tripod, a wave came crashing in. "Whatever you are doing, do it now," said Kerry. "I'm trying to propose," said Tre, getting down on one knee with the ring in hand. Happily engaged, they managed to flag down a local to tow their broken jet ski back to the mainland, where they celebrated all night.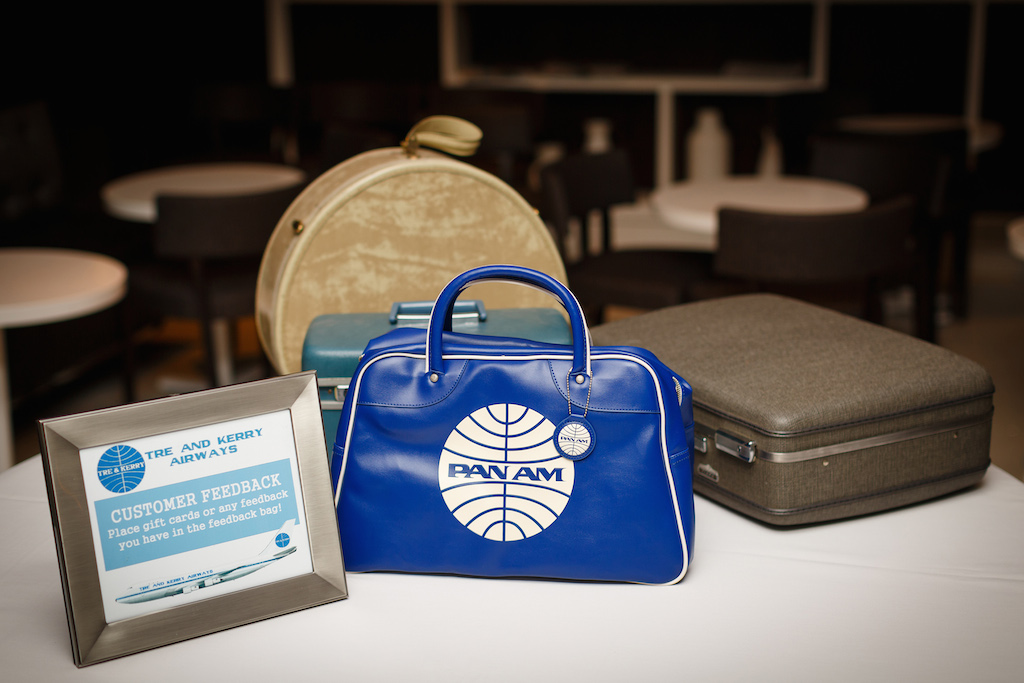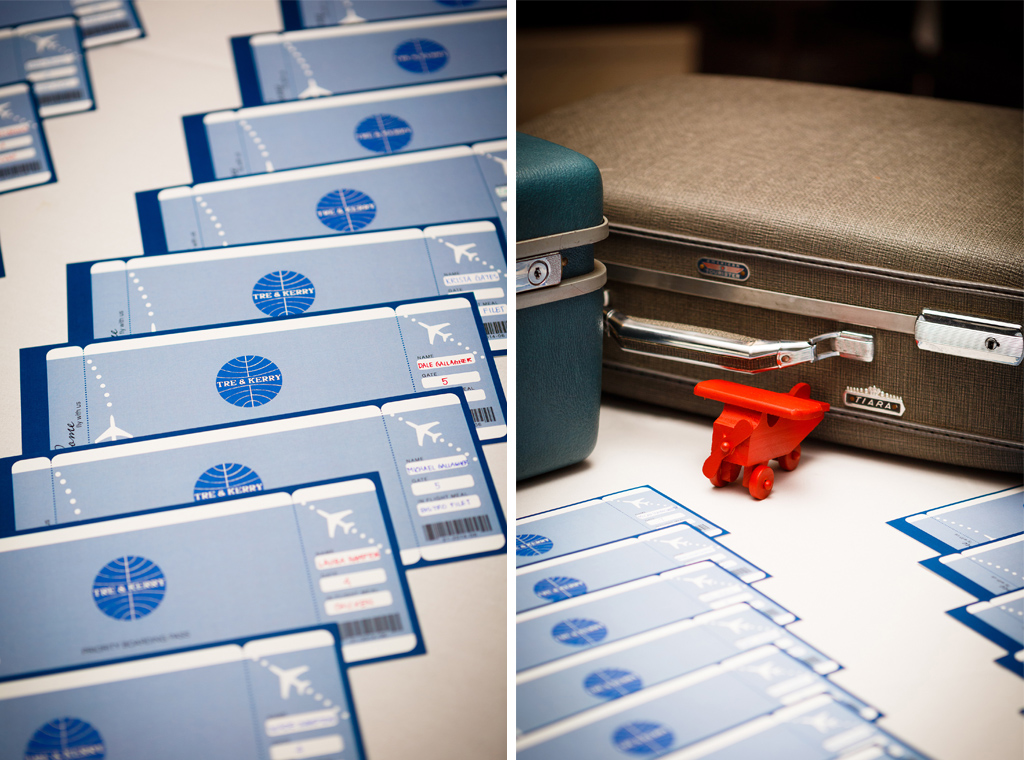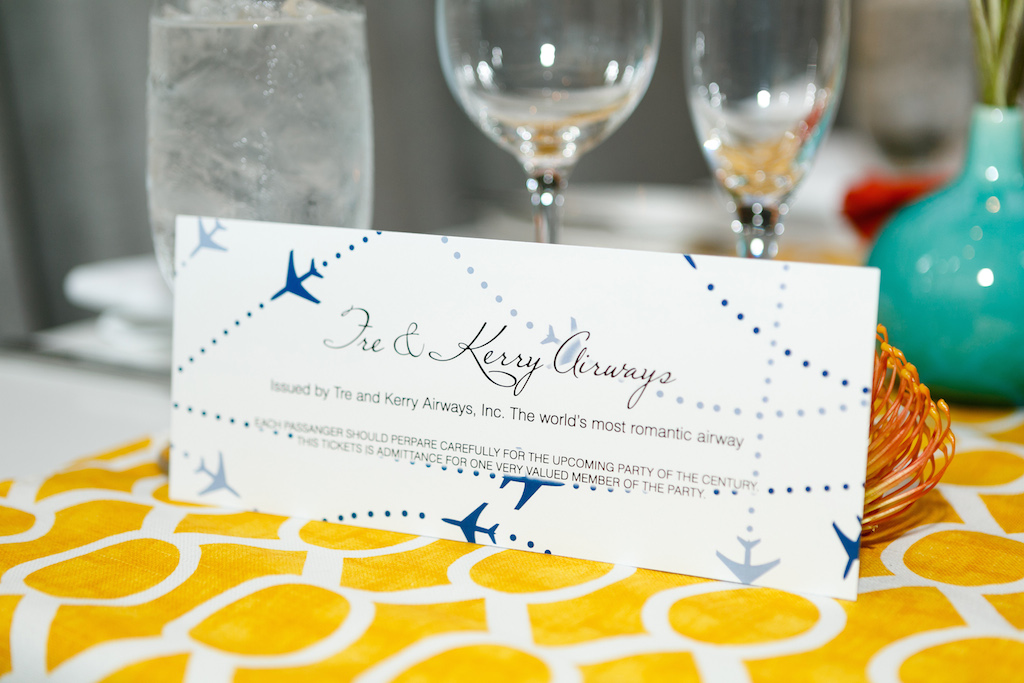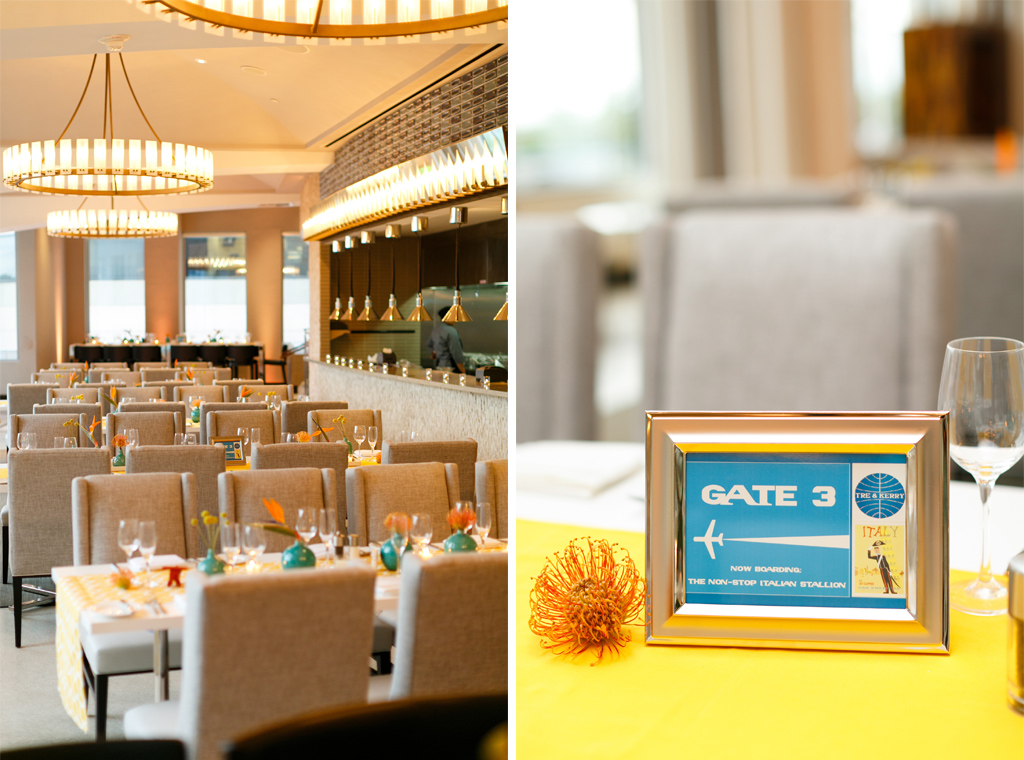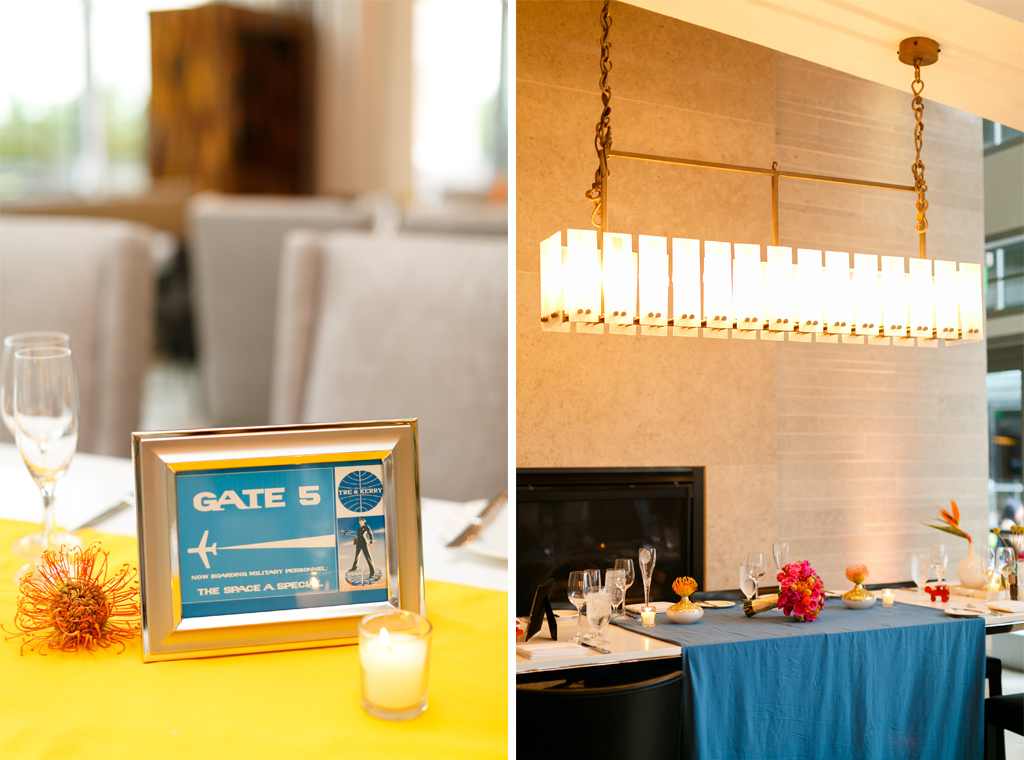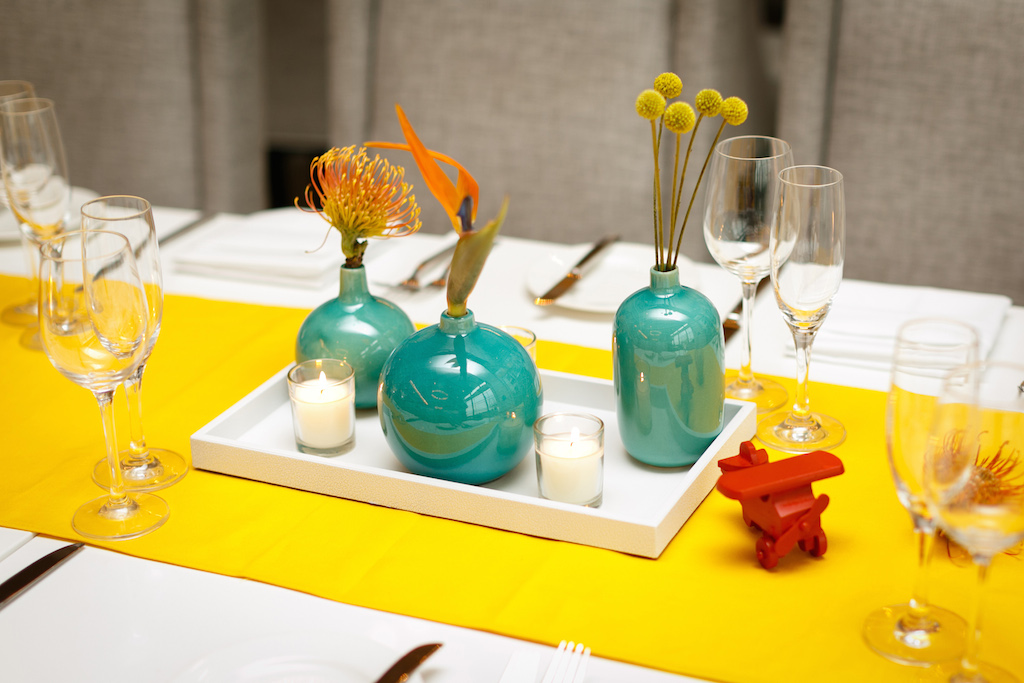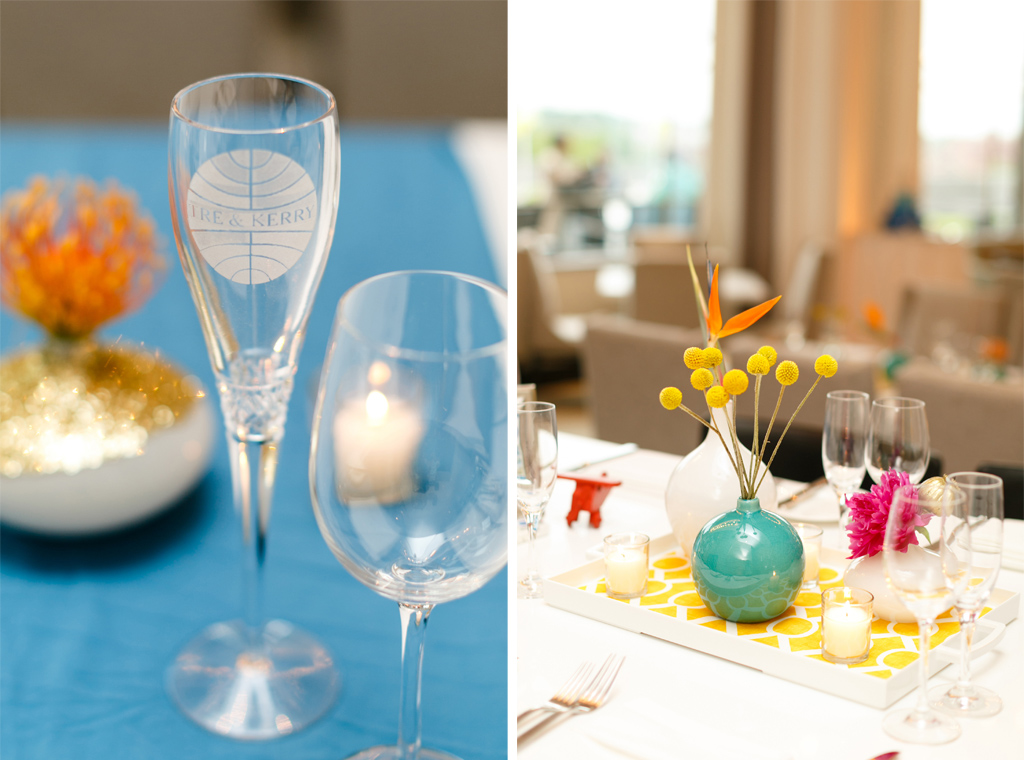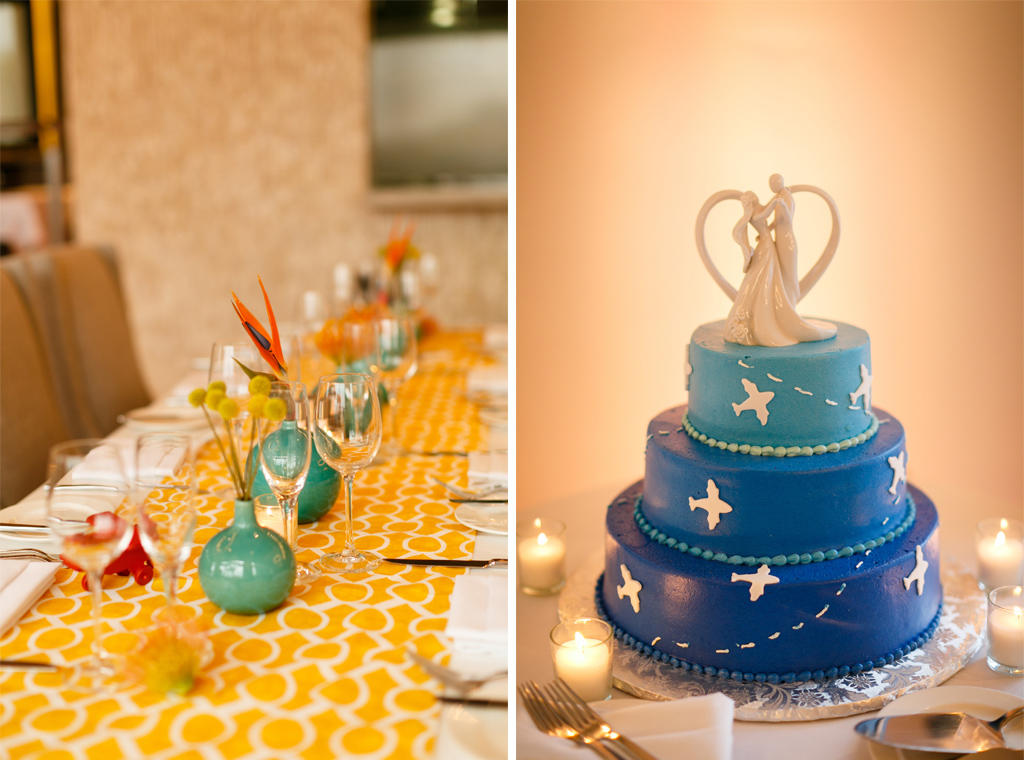 For their June wedding, Kerry and Tre opted for a 1960s Pan-Am-themed soiree. Bridesmaids wore pillbox hats in imitation of vintage airline stewardess attire, escort cards mimicked boarding passes, and table numbers were replaced with gate numbers.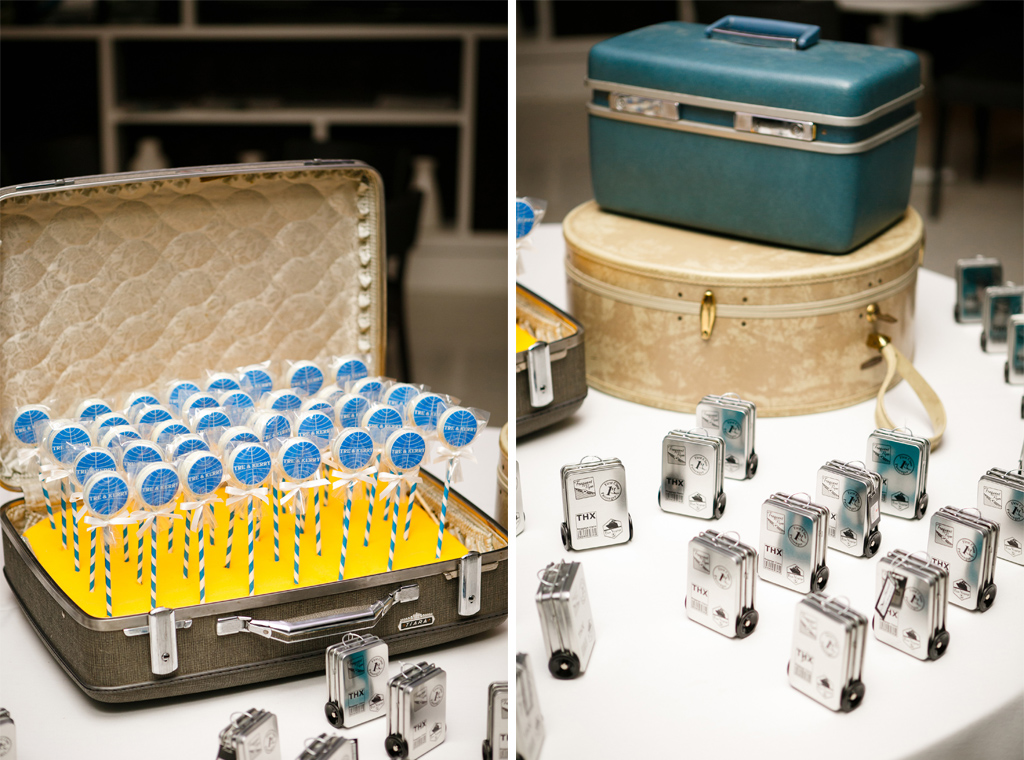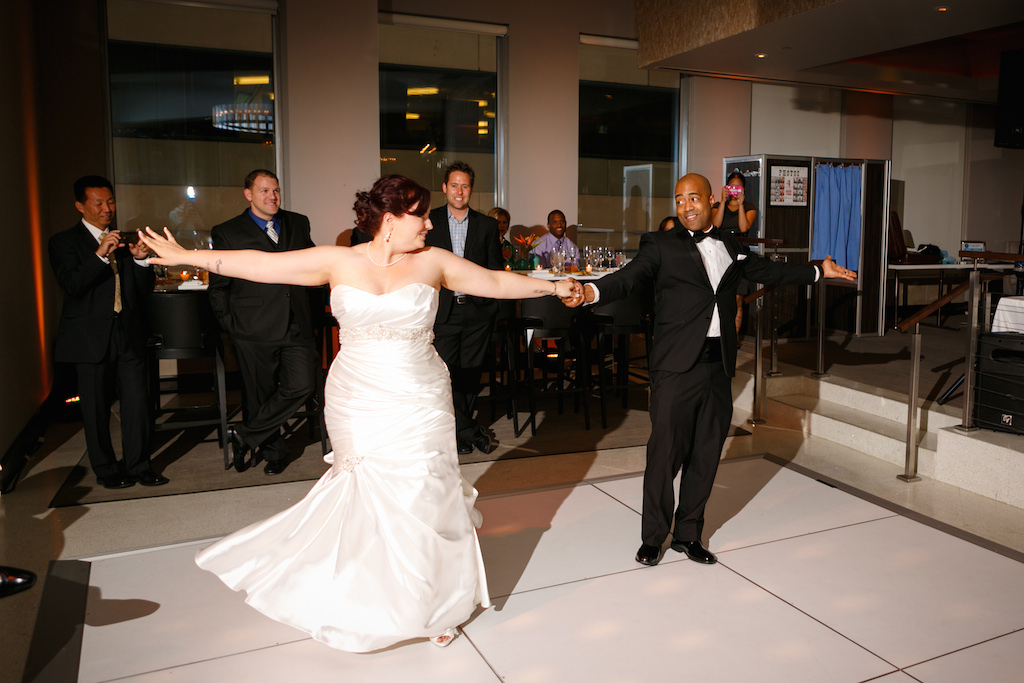 For the reception, Kerry and Tre worked with Bella Notte to transform Le Méridien's restaurant, Amuse, into a 1960s supper hall. The music was a blend of oldies and popular dance tracks, and at the end of the night, Kerry and Tre sent guests home with miniature luggage bags filled with blue Hershey's kisses and Oreo pops decorated with their wedding logo.
VENDORS
Venue: Le Méridien Arlington | Photographer: Stephen Gosling Photography | Event Coordinator: Sara Bauleke, Bella Notte | Bride's Gown: Maggie Sottero, Rosalin's Bridal Boutique | Groom's Tux: Men's Wearhouse | Hair Dresser: Lauren Ramey,  Elements McLean | Makeup Artist: Jyll Kauffman | Cake: Cakes by Happy Eatery | Florist: Liza Bourkard, Studio DBI | Caterers: Amuse at Le Méridien | Music/Entertainment: Trevor, MyDeejay | Invitations: MagnetStreet | Photo Booth: Photo-matica | Pill Box Hats: Aura by You | Lighting: Darren Fisher, 27 Studios | Oreo Pop Favors: Fresh Bakes
Themed weddings are easier to pull off with a skilled planner. Find your DC event designer here.