Today is National Grilled Cheese Day! Yes, it's a fake food holiday, but it's also an excellent reason to eat delicious, melty sandwiches.
Maple-bacon melt at Melt Shop 
1901 L St., NW
A few slices of bacon never hurt, especially when said bacon is glazed with maple syrup for a touch of sweetness, and tucked inside a perfectly crisp-and-gooey grilled cheese sandwich. This Manhattan-based chain adds two kinds of cheese to the equation—cheddar and creamy cheddar spread—which makes it doubly addictive.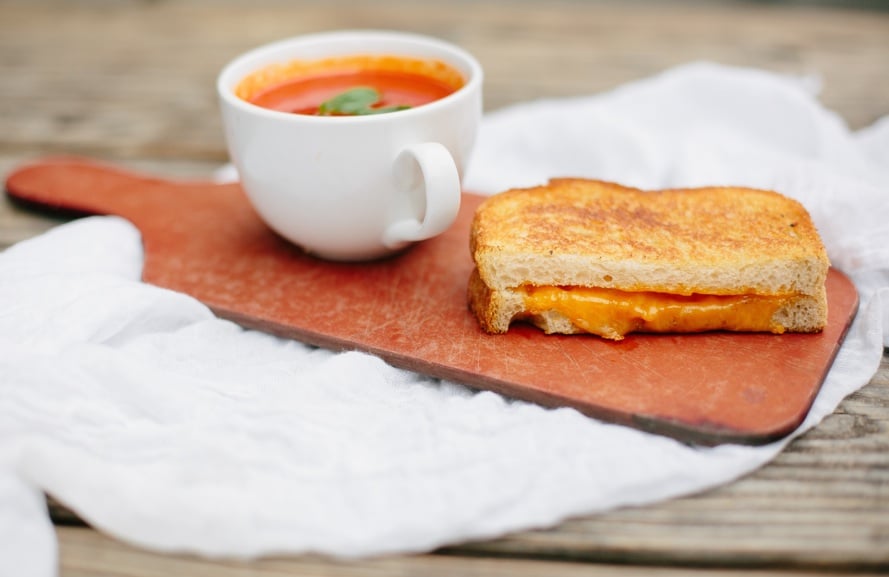 Sourdough grilled cheese at Glen's Garden Market
2001 S St., NW; 1924 Eighth St., NW
There's nothing fancy about the grilled cheese from these two locavore markets in Dupont and Shaw, which is why we love them. Cheddar and swiss cheeses are pressed between thick-cut sourdough slices, and you can always add a fat slice of tomato and/or bacon. Pair it with a cold beer, which goes for $4 all day, every day.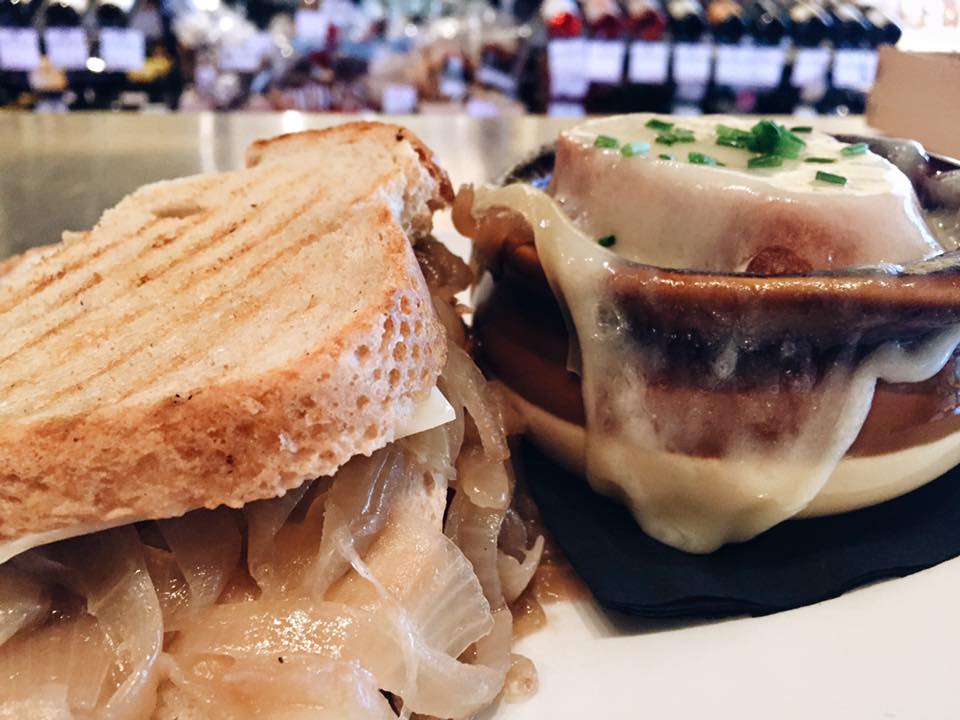 Cheesetique's French onion press 
2411 Mount Vernon Ave., Alexandria; 4056 Campbell Ave., Arlington
For lovers of all things cheese, there is really no better soup than French onion—no, not the dainty Euro version with a light sprinkle of comte, we're talking about the Americanized crocks capped with a thick raft of gooey, spoon-clinging gruyere (and maybe even a touch of mozz'). At this pair of fromage shops, find the soup in sandwich form, pressed between sourdough and spilling with dark, sweet onions.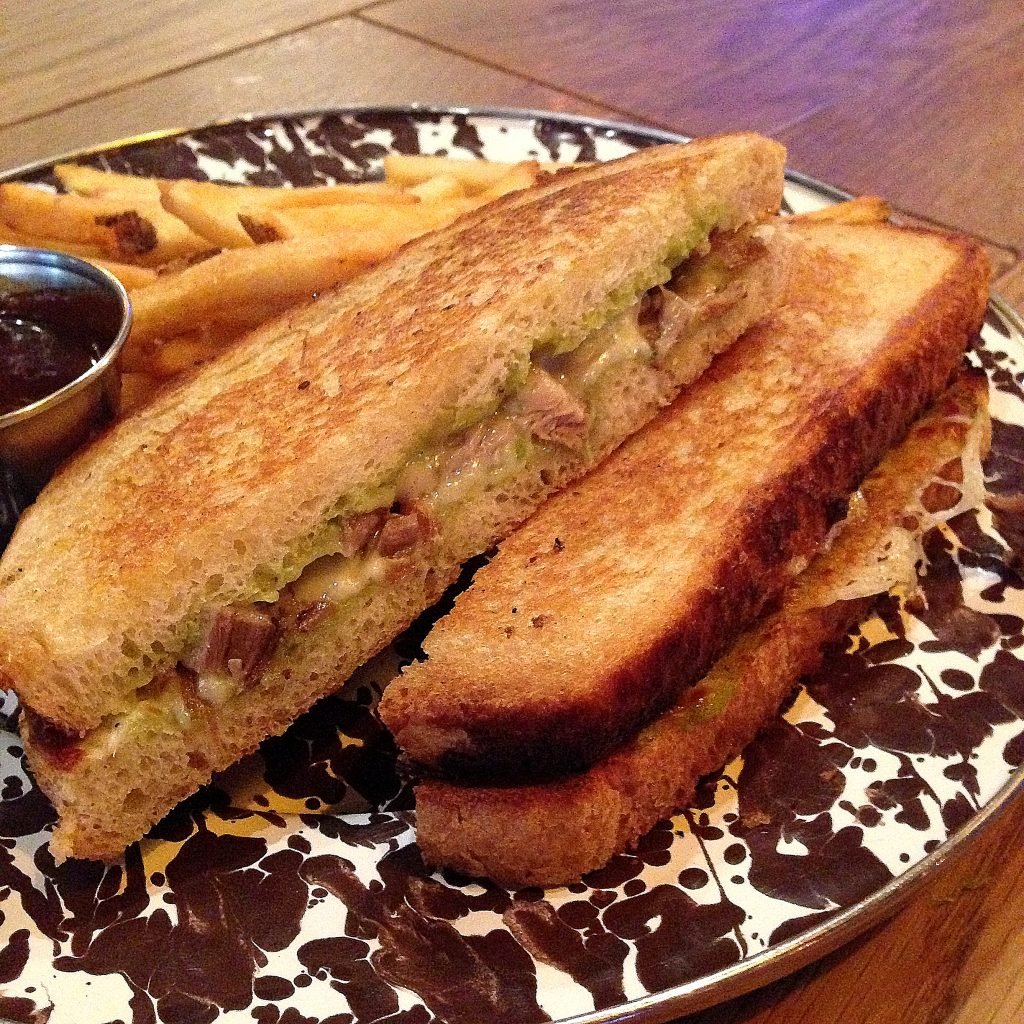 Duck pancake grilled cheese at Drafting Table
1529 14th St., NW
We're already in love with Peking duck-inspired hot dogs, so why not a grilled cheese? The one at this Logan Circle soccer-lovers hangout marries tender hunks of pulled duck with provolone and scallions, then adds a side of hoisin sauce for dipping.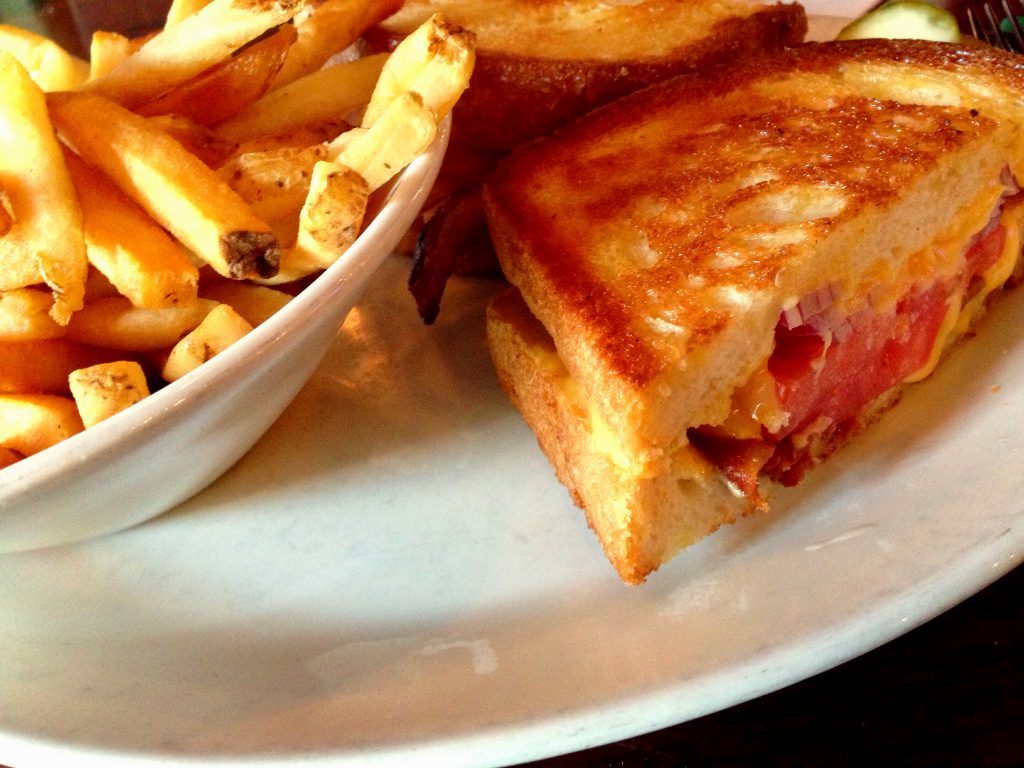 Stoney's super grilled cheese
1433 P St., NW; 2101 L St., NW
There's no hyperbole in the name of this Stoney's sandwich, which combines melty cheddar with bacon, tomato, and shaved red onion for a super-savory bite. Don't even think about subbing in a salad–this grilled cheese deserves its companion of crispy fries.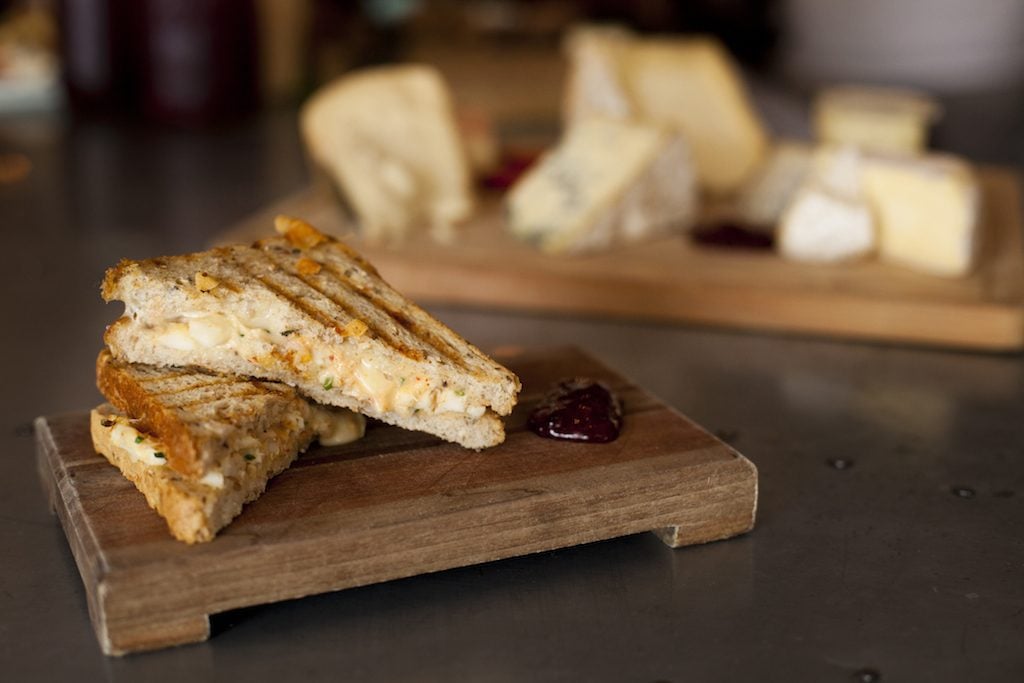 The grilled cheese bar at Ripple 
3417 Connecticut Ave., NW
You'll have to hit Marjorie Meek-Bradley's Cleveland Park restaurant at the right time for the delicious grilled cheeses, served exclusively at the bar from 5 to 6:30 nightly, and then again for the night owls between 9 and midnight (later times vary by day). That being said, it's well worth planning ahead. Fancy creations include the "rich e rich" with prosciutto, truffle butter, mushroom duxelle, and goat cheese, or an over-the-top pâté melt with nutty comté cheese and–why not?–bacon.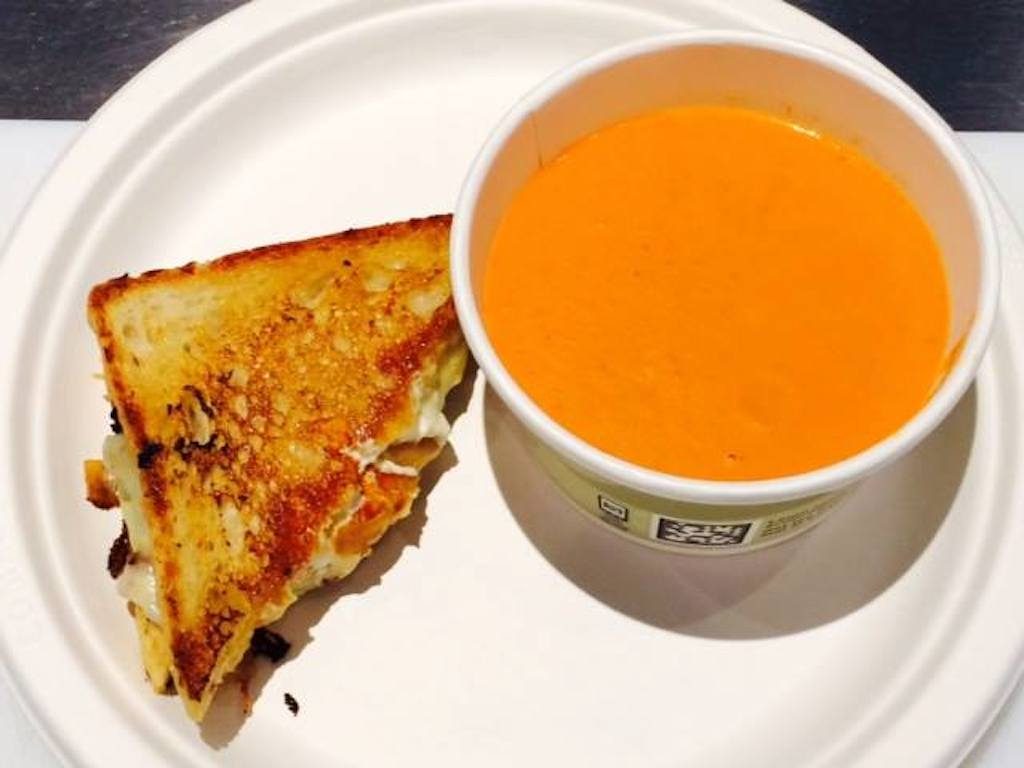 Daily grilled cheese with tomato soup at Ris
2275 L St., NW
This is the ultimate comforting lunchtime combo: a warm cup of tomato soup and rotating sandwich, which has included combinations like melty gruyere and provolone, ham, and caramelized onions. Diners can eat-in, or summon the meal to their desks via Uber Eats.