Bright colors, tropical flowers, and touches from their home in Tanzania are just a few of the reasons we fell in love with Clementine James and Darren Smit's stunning wedding in Maryland. All of their creativity and joy is captured below in the photos by Piper Watson Photography.
Like B&G on Facebook | Follow B&G on Instagram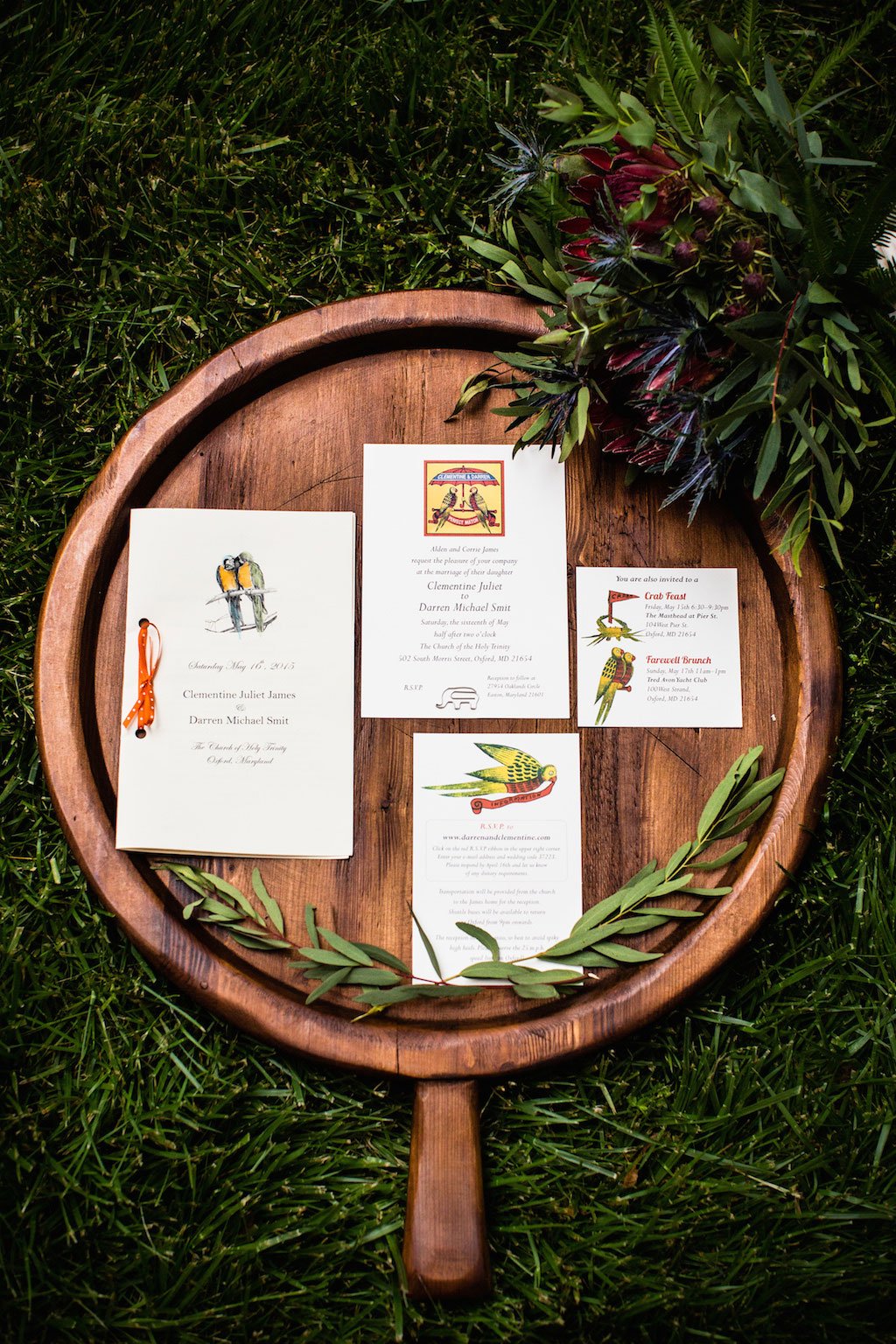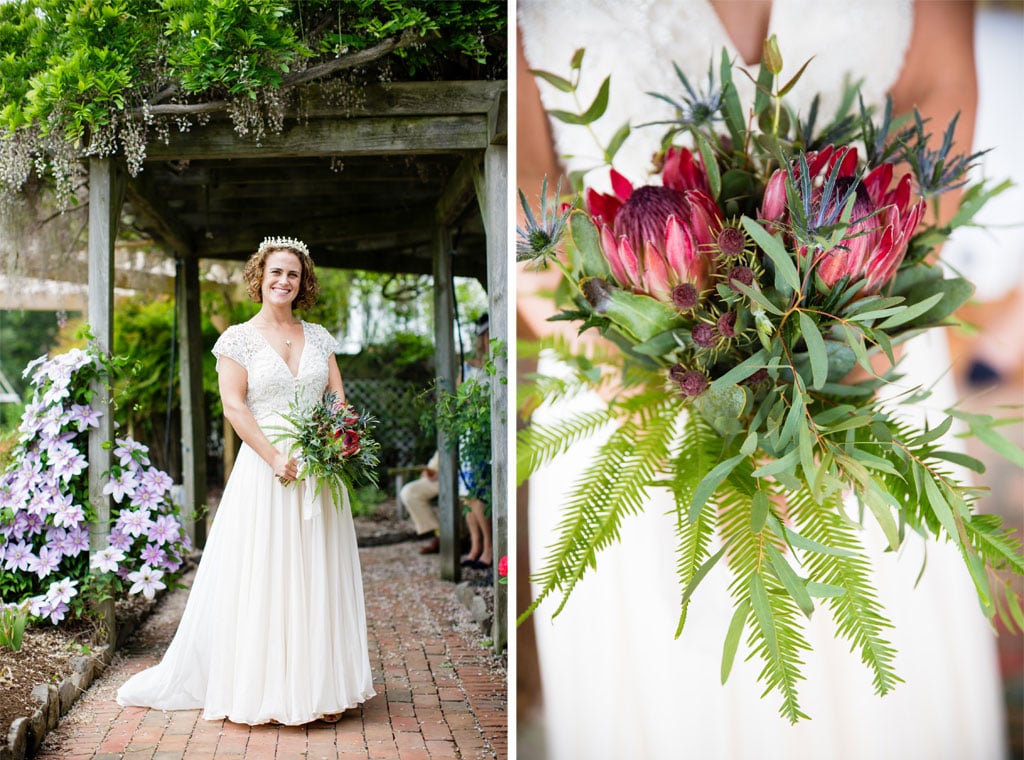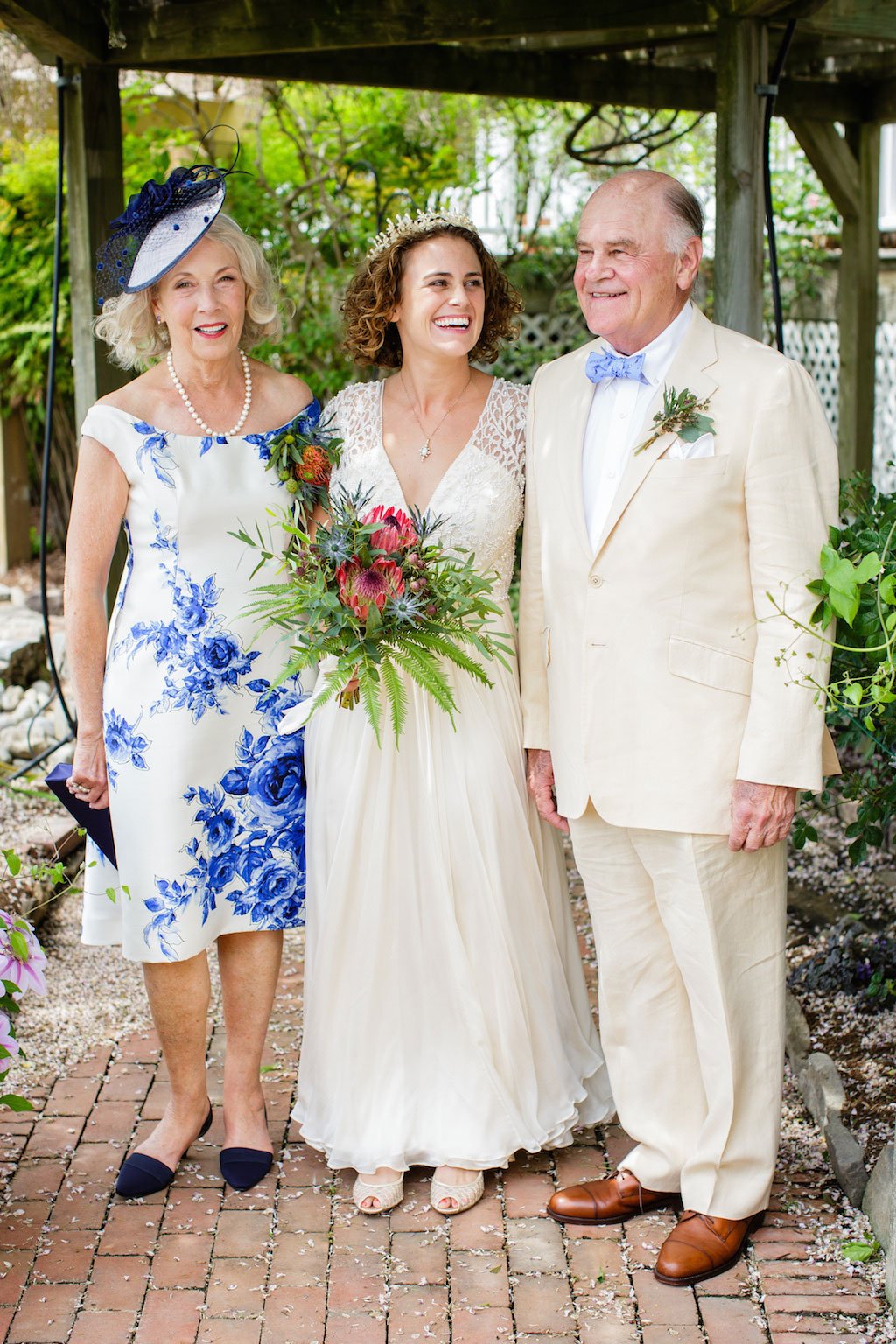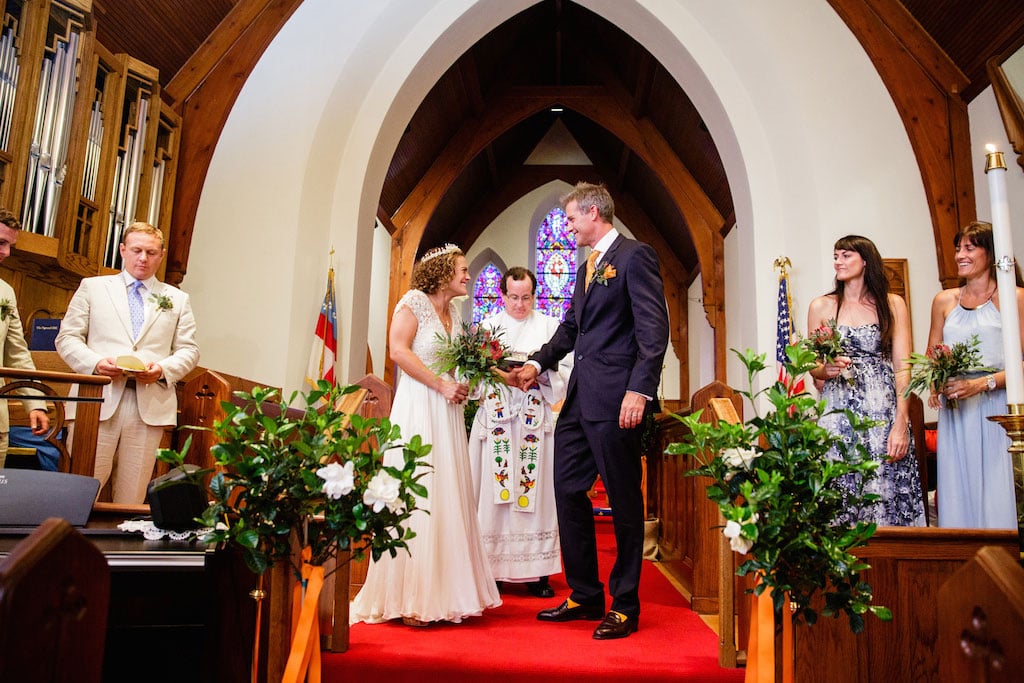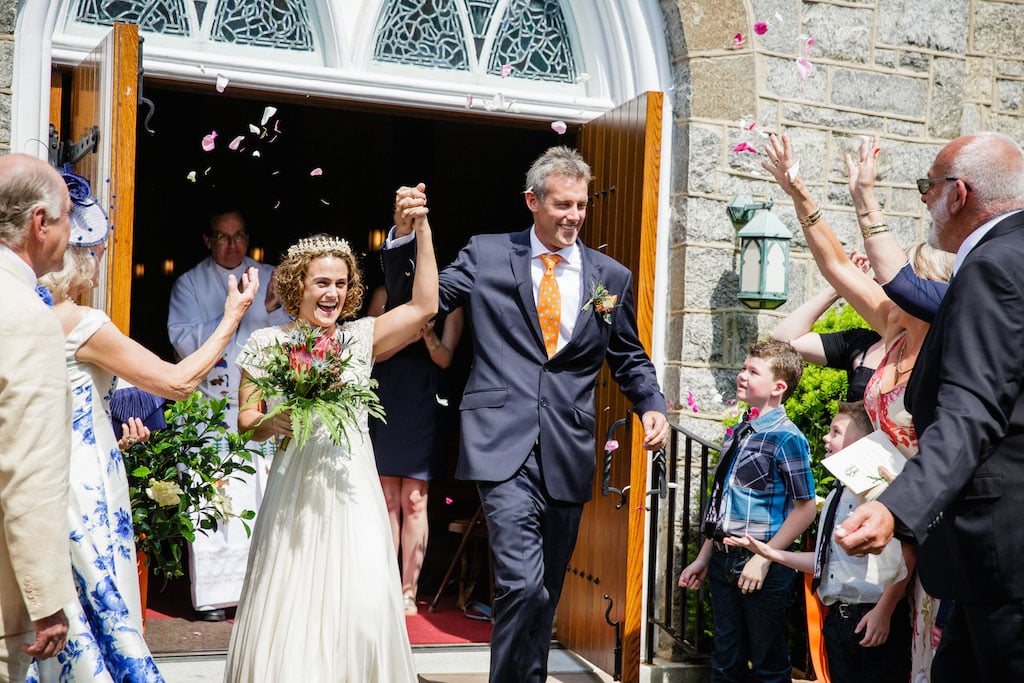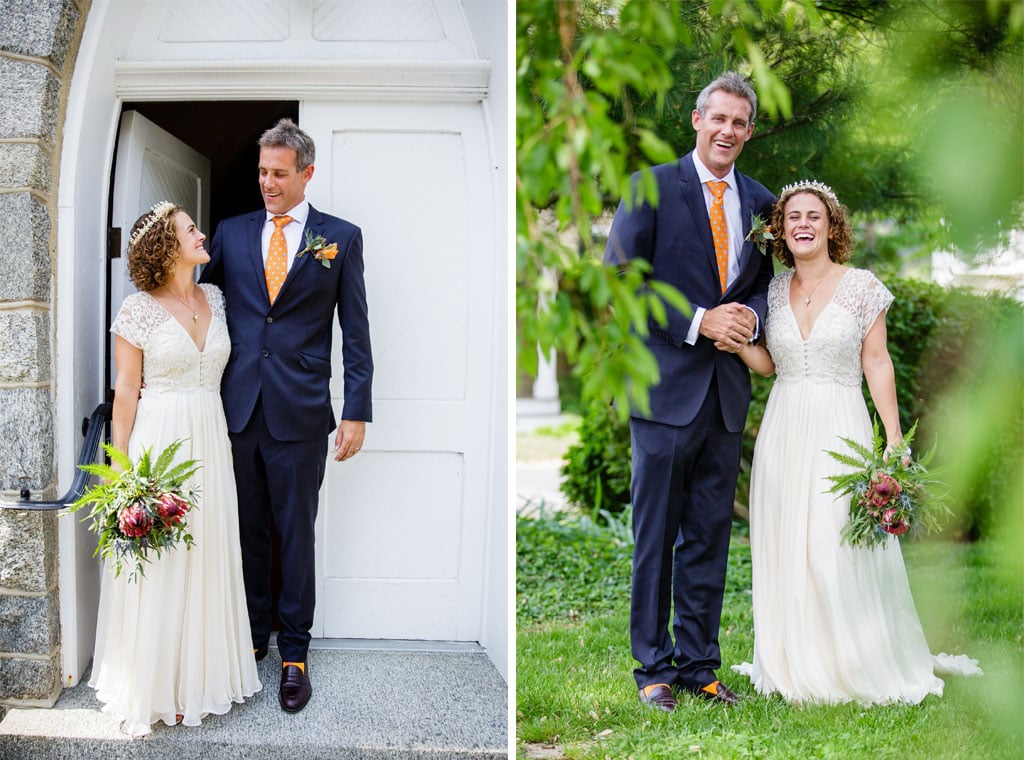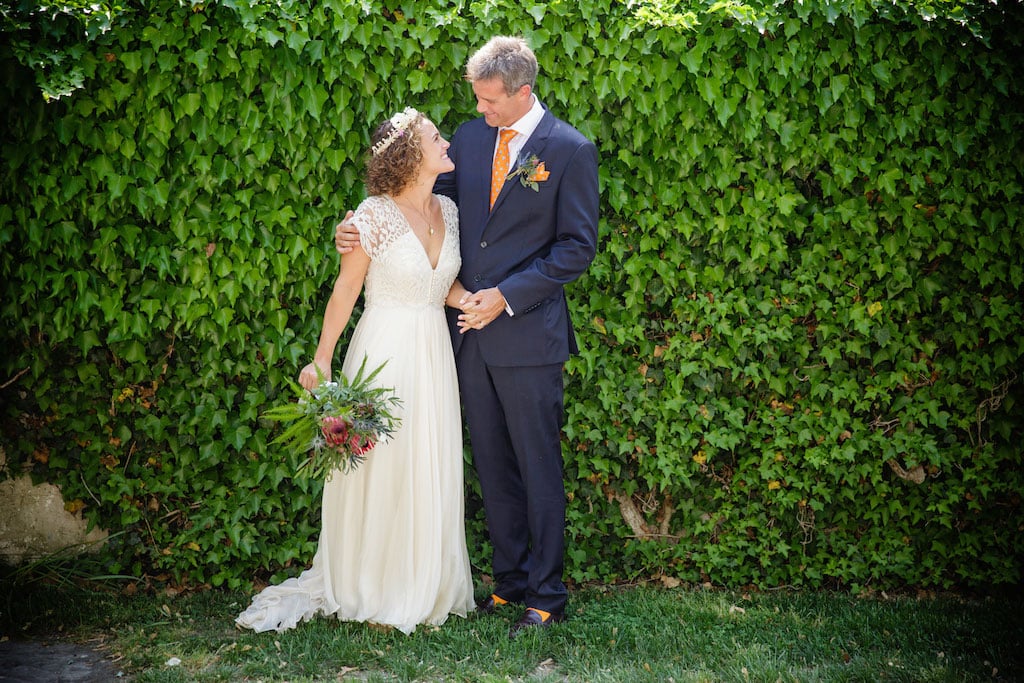 Clementine, a native of Easton, Maryland, was in Tanzania on a beach just north of Dar es Salaam when she met Darren, a South African. Though Clementine found Darren to be trustworthy, she decided to put him to the test before letting him take her on a first date by inviting him to a barbecue with her brother and other close friends. He survived the gather, so she granted him a first date, arriving for the evening on her motorcycle, dressed in the reflective orange jumpsuit she typically wore to ride her bike. When even her bright outfit didn't perplex him, she knew she'd found a keeper.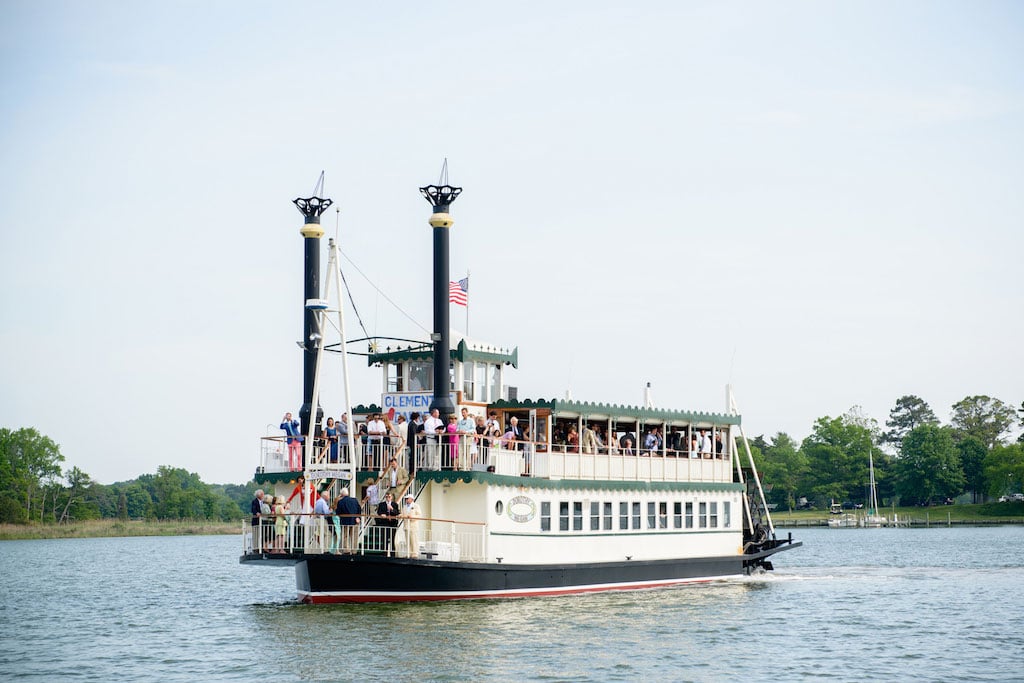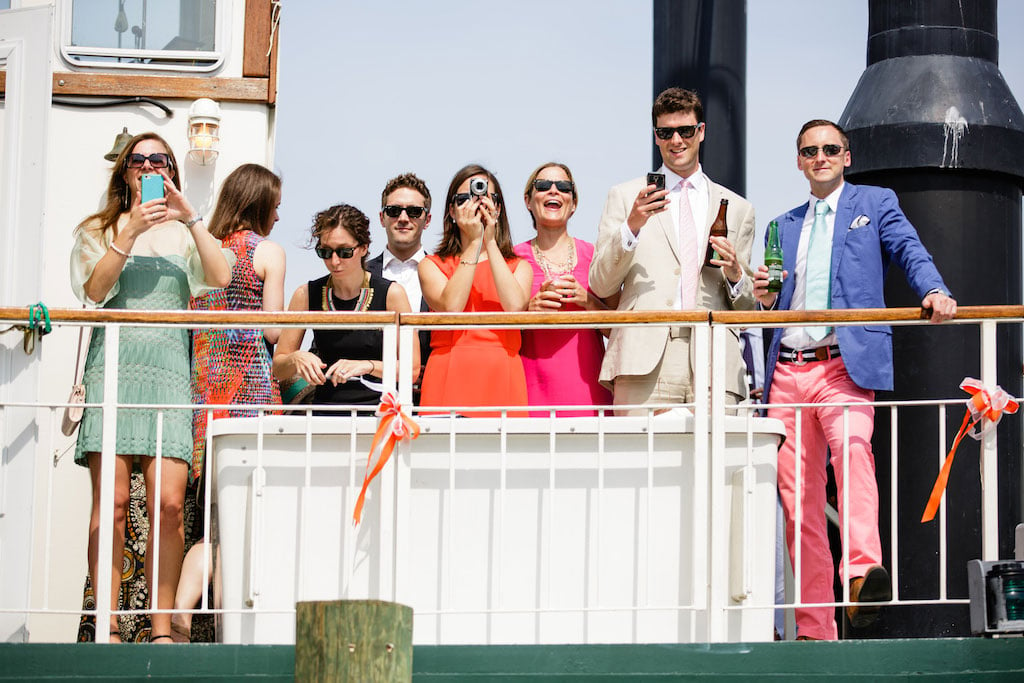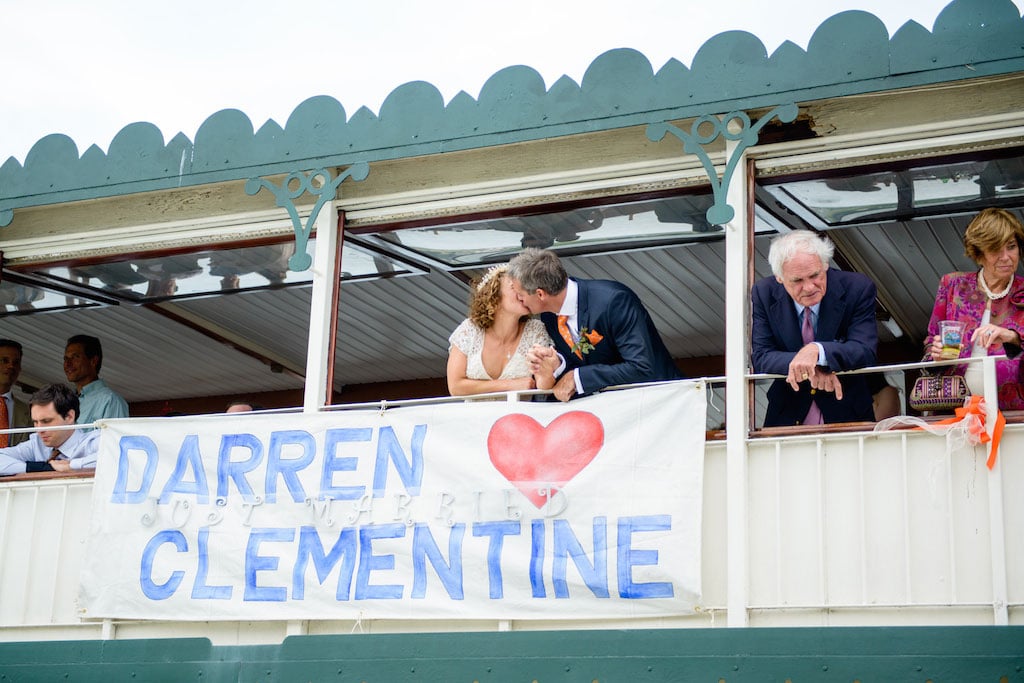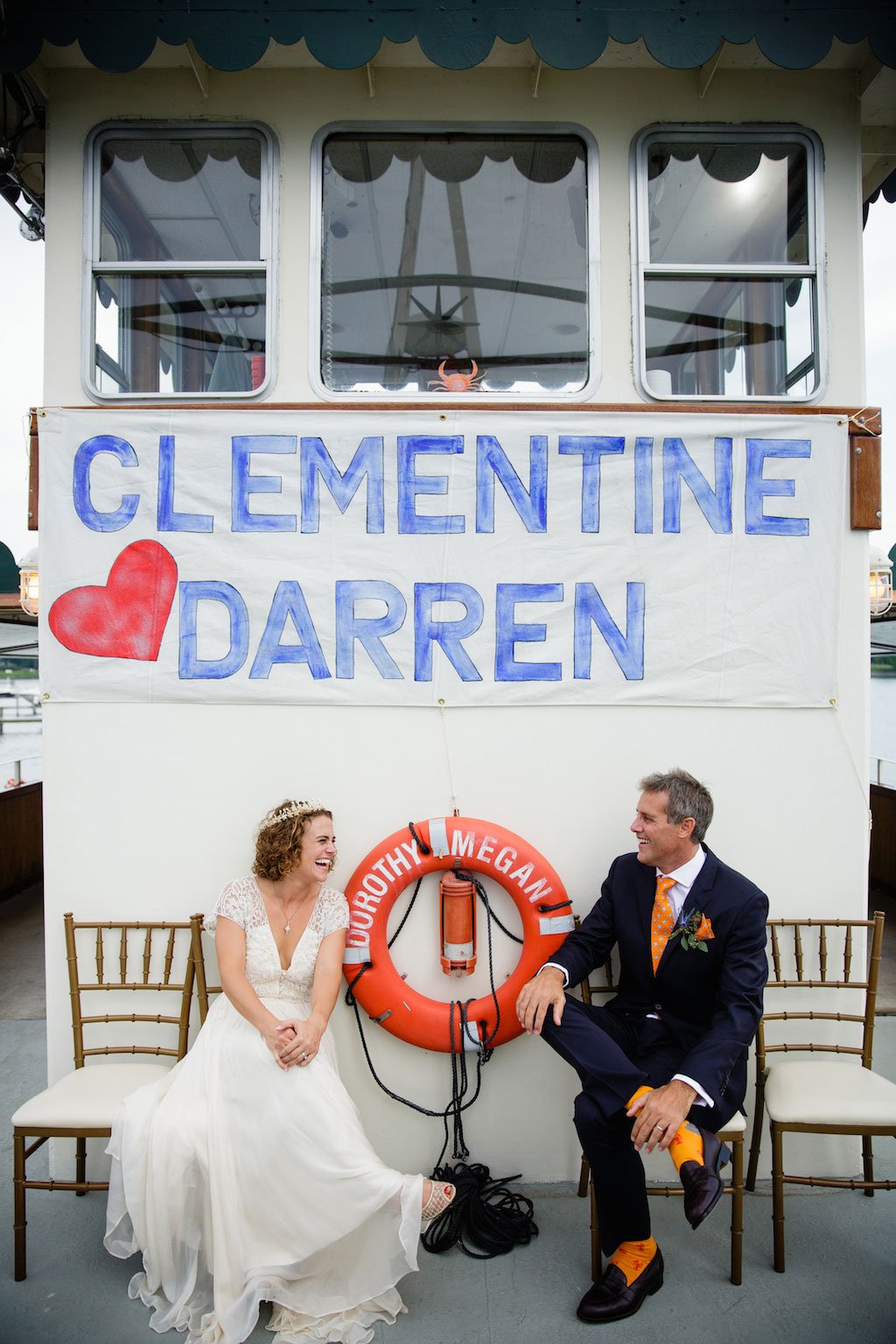 They'd dated three years when Darren took Clementine to the Manta Resort off the coast of Tanzania, where they stayed in an underwater room. After they arrived, Darren asked Clementine to spend the rest of their lives together, after which the newly engaged couple celebrated by eating a lobster feast while watching the sea turtles and fish swim past their underwater lodgings.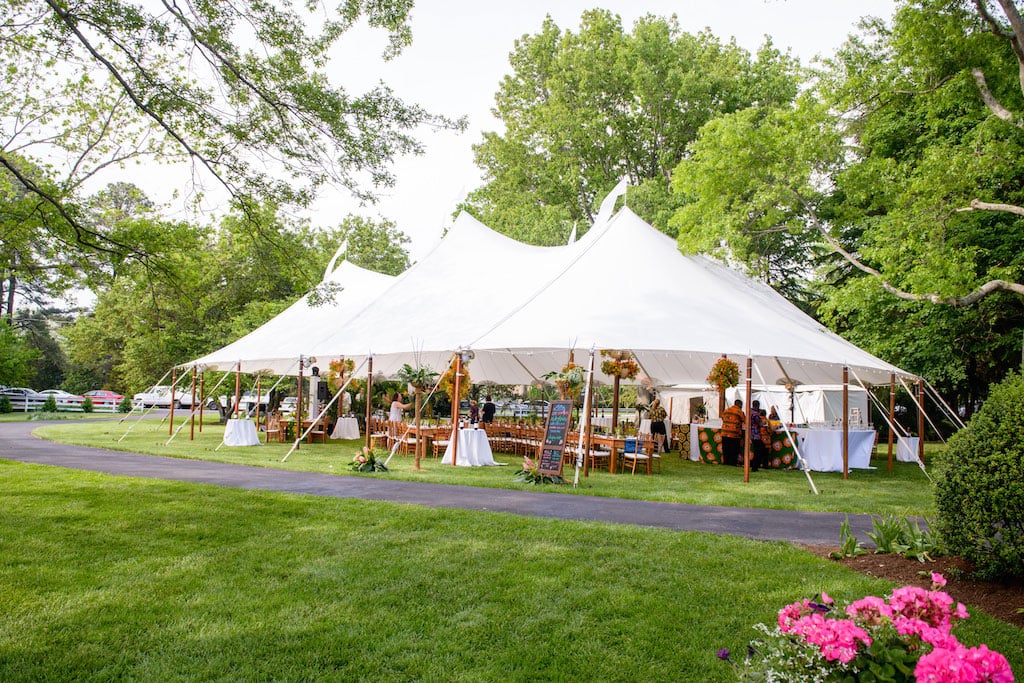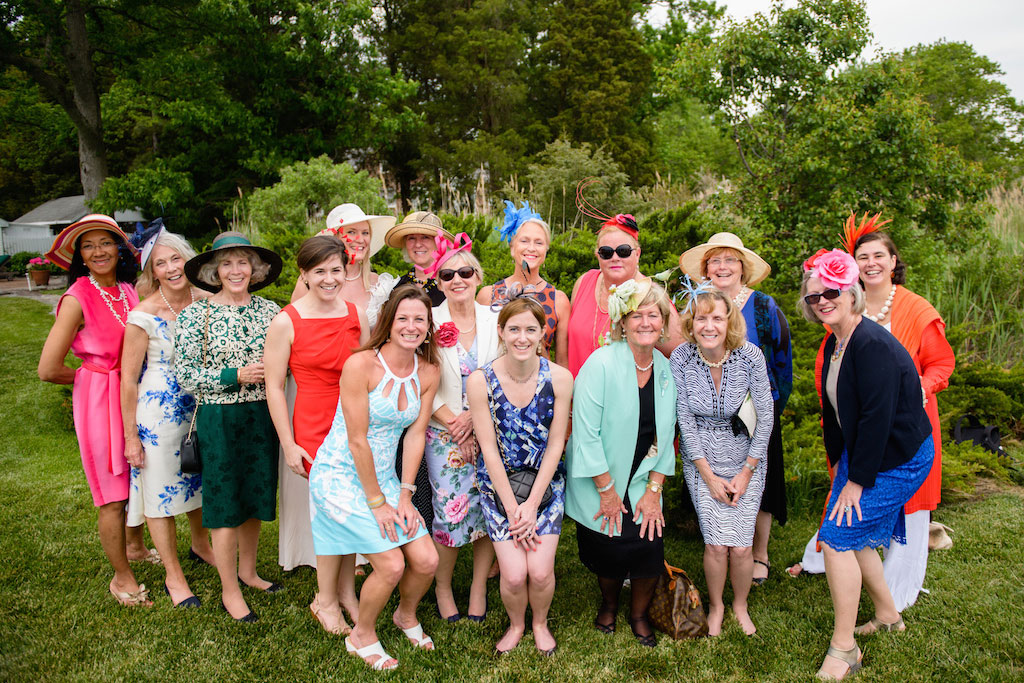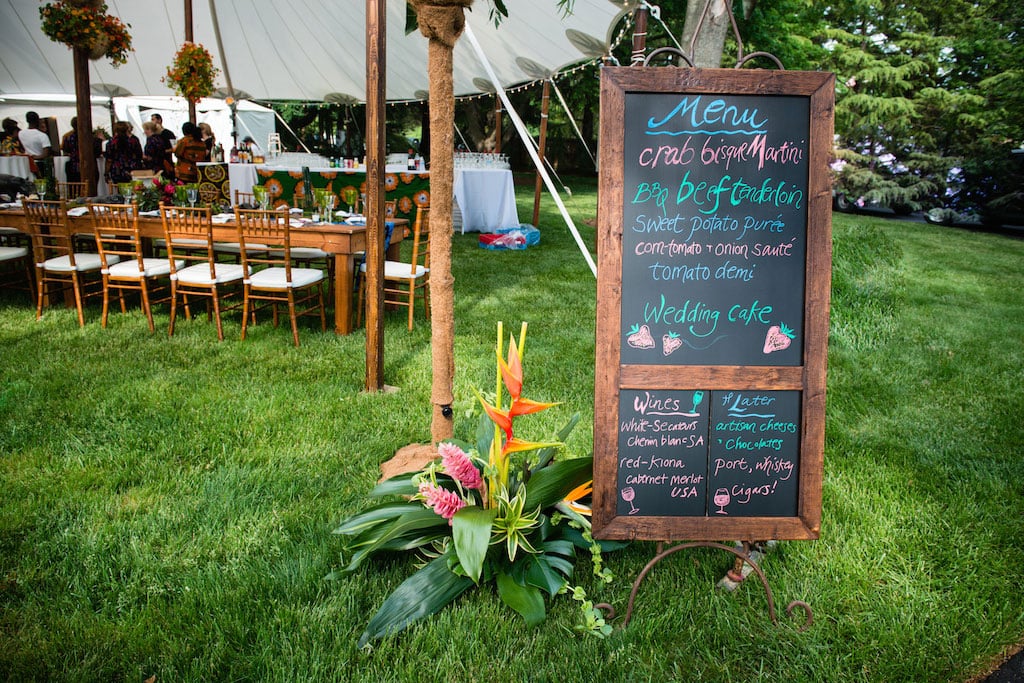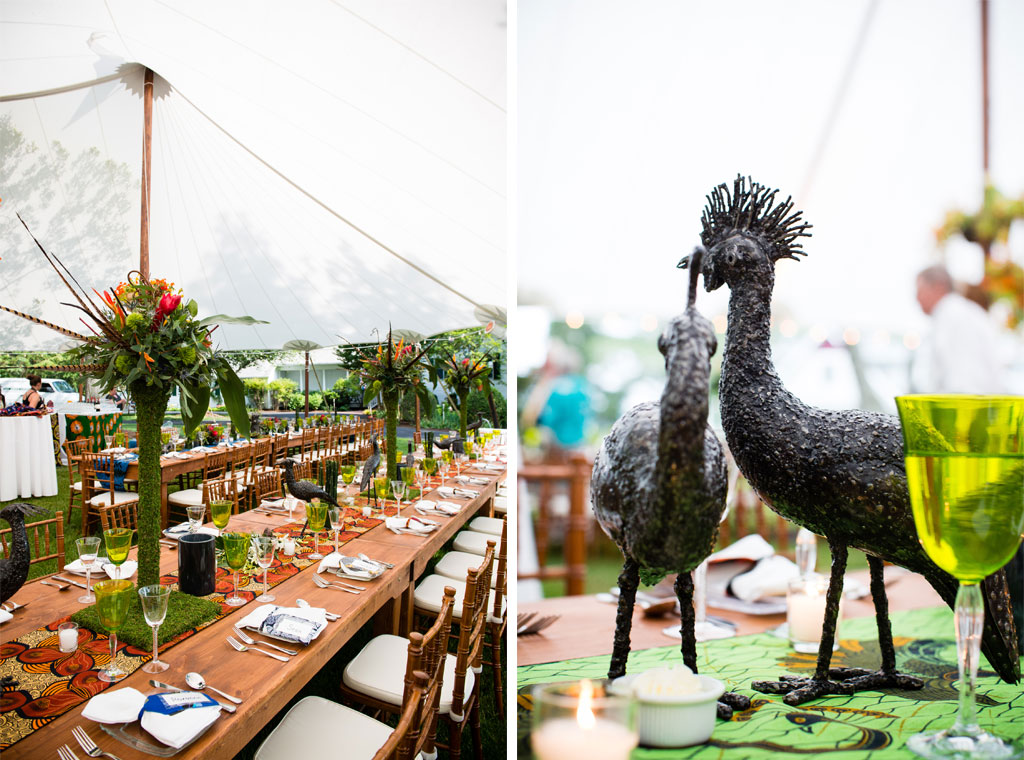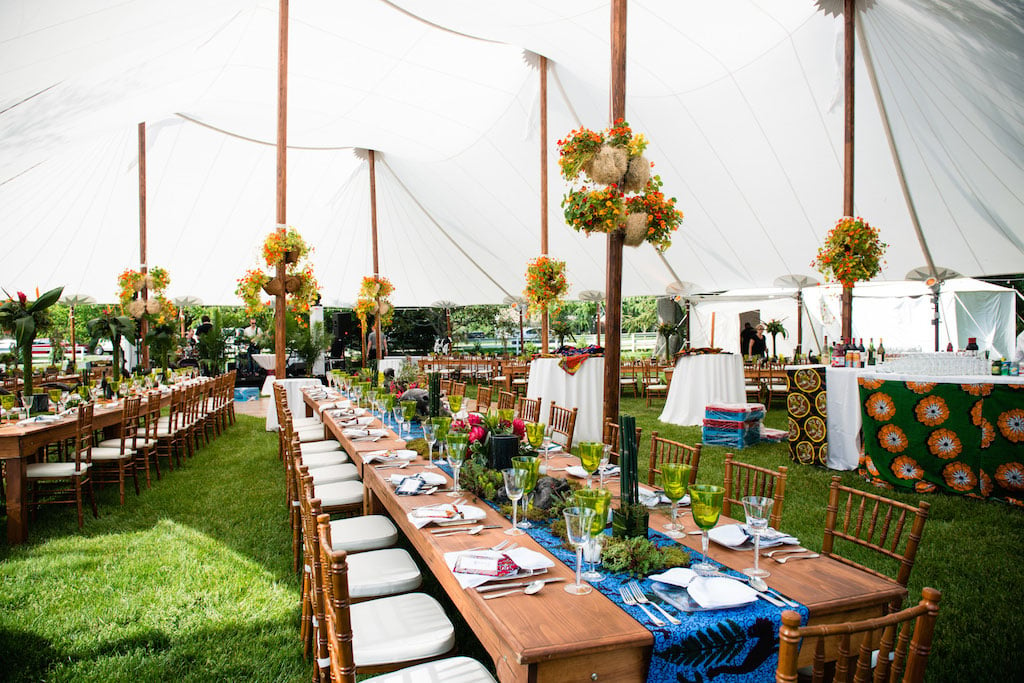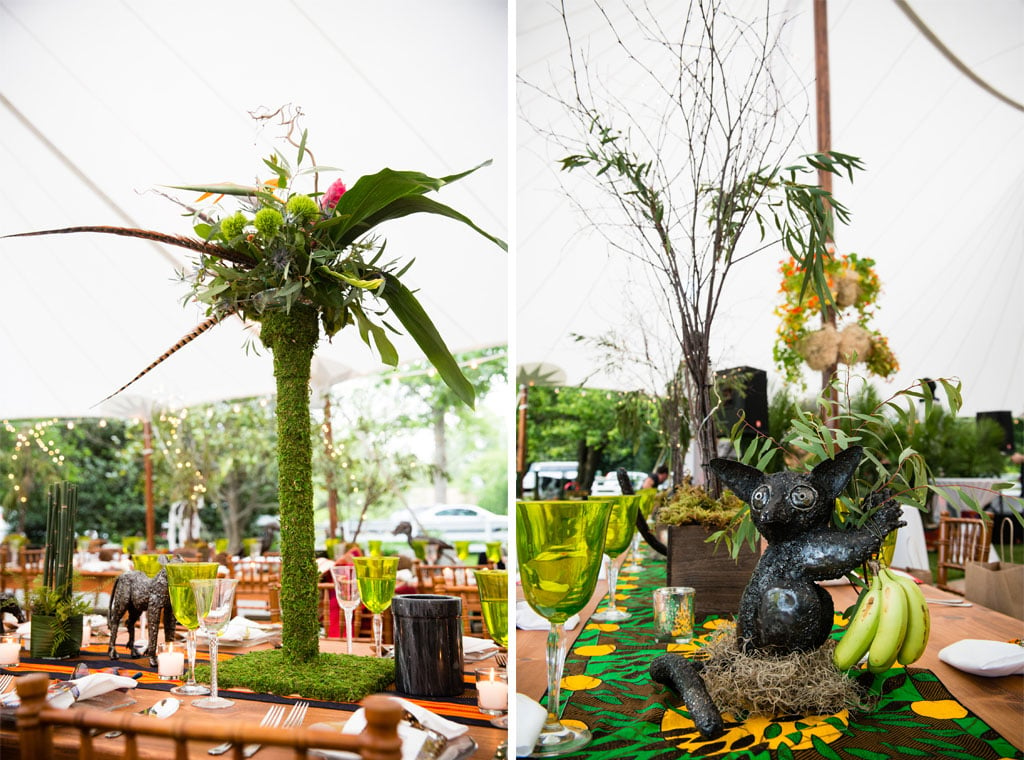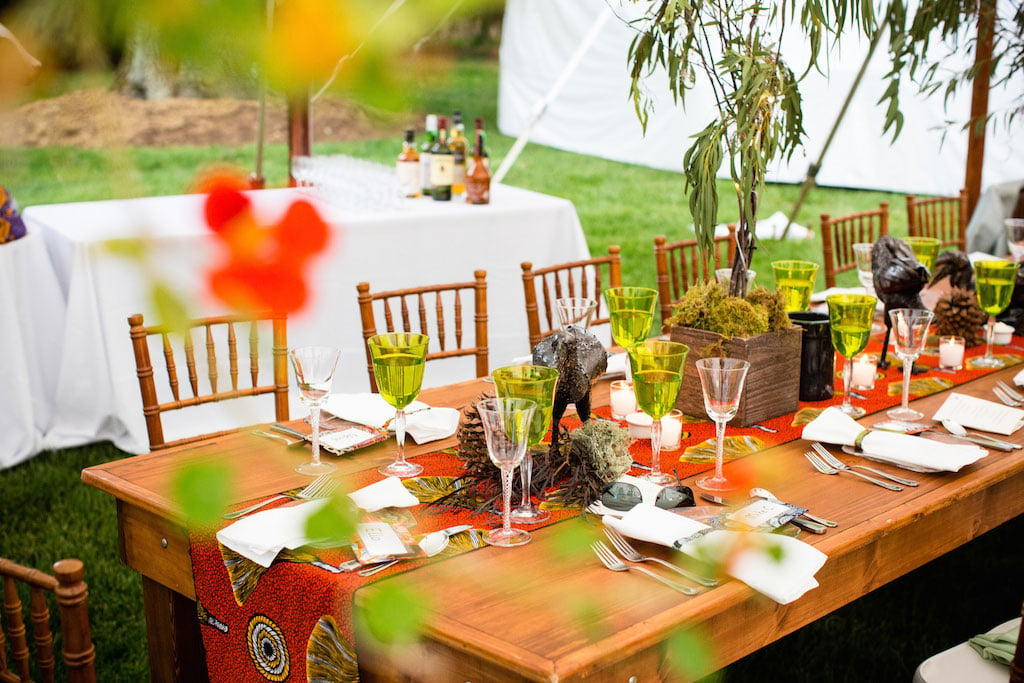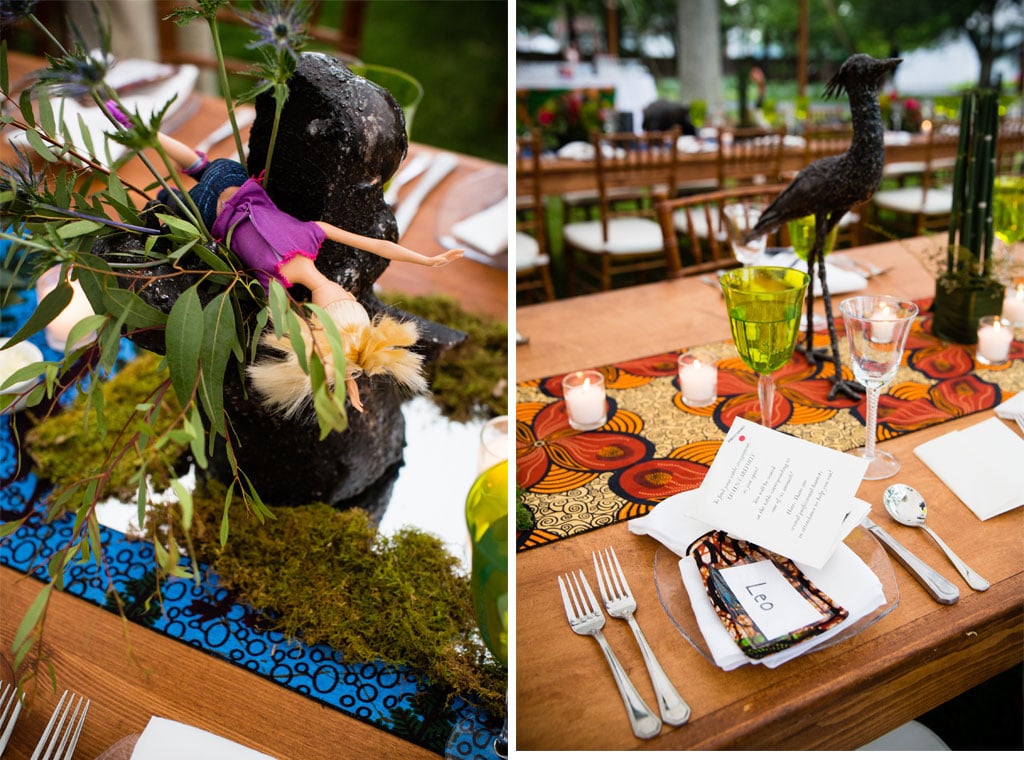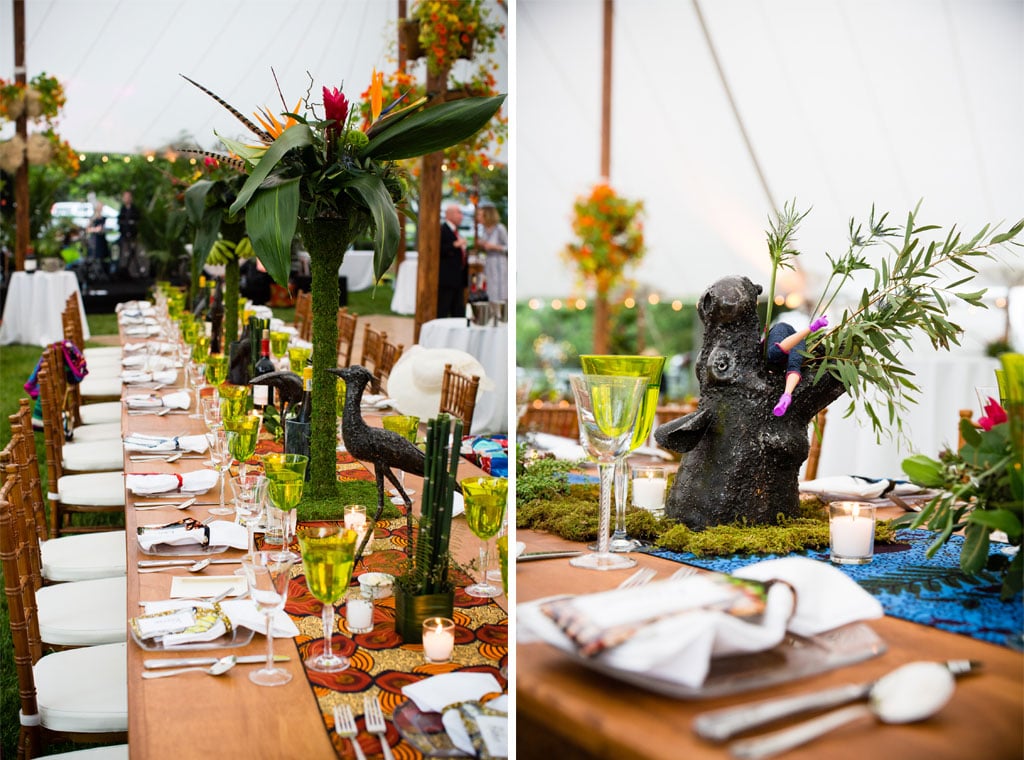 They planned their May 16 wedding in Maryland with a ceremony in Oxford and a reception at Clementine's parents' home in Easton. For the reception, they included several touches from Tanzania, including fabrics they'd picked up at a market and sculptures on the tables made by a Tanzania artist. They brought in tropical flowers and insisted that there be no strict color theme, filling their tent reception with a rainbow of hues.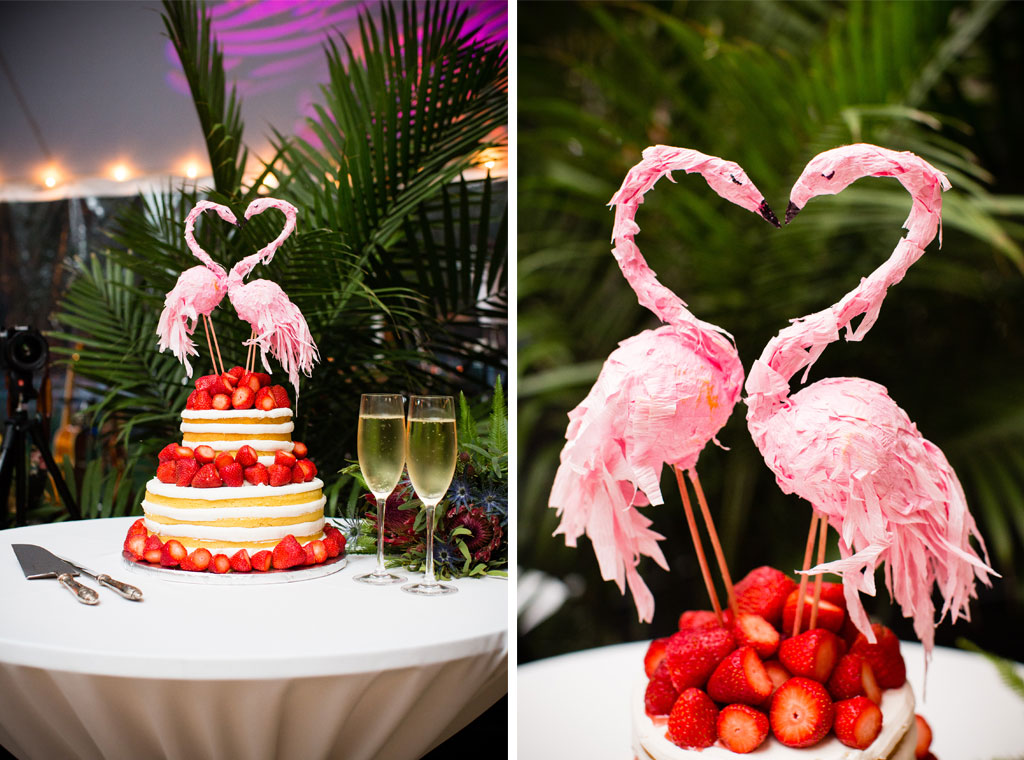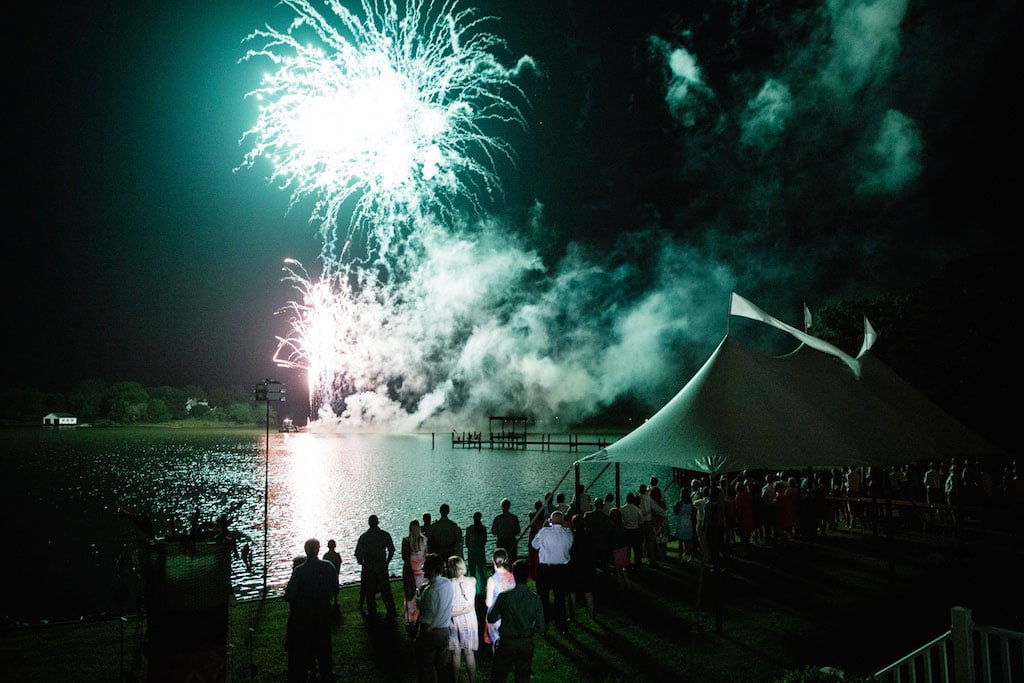 In between the ceremony and reception, guests took a ride on a riverboat. Ice cream from a local creamery was served, and at the end of the night, the bride's brother arranged for a firework show over the water, closing the festivities with an unforgettable show.
VENDORS
Ceremony Venue: The Church of the Holy Trinity | Reception Venue: Bride's Parent's Home in Easton, Maryland | Photographer: Piper Watson Photography | Event Coordinator: Cristina Calvert Signature | Bride's Gown: Theia, BHLDN | Groom's Attire:T.M. Lewin | Makeup Artist: Lauren Smit | Cake: Bake My Day Maryland | Florist:Fleurish by Samantha McCall | Caterers: Gourmet by the Bay | Videographer: Cecile Davis Films | Music/Entertainment: Jackass Flats and Gonzo's Nose | Invitation Printing: Laser Letters and Economy Printing | Riverboat: Suicide Bridge Restaurant | Ice Cream: The Scottish Highland Creamery | Oysters: Barren Island Oysters | Sculptures: Francis Ochieng 
Looking for rentals to decorate your big day? Start your search with the area's best event rental companies.