Park and Rec
Louisville isn't the capital of anything. Which is just fine with locals: In a progressive city in a conservative state, residents shake their heads at state politicians. They live by a motto shared with Austin, another blue city in a red state: "Keep Louisville weird."
To see how Louisvillians live, start in one of the city's quintessential neighborhoods, the Highlands, where you can walk or bike through Cherokee Park, one of several Frederick Law Olmsted–designed parks in town. Begin the 2½-mile Scenic Loop at Eastern Parkway and Cherokee Road by the bronze statue of Daniel Boone, who settled what's now Kentucky. Surrounding the park is one of the largest stocks of historic homes in the US—the well-kept, 6,000-square-foot Victorians that list for less than a mil might make you question your 600-square-foot condo in Georgetown.
Once you've explored Cherokee, a few blocks away is Bardstown Road, where you'll find coffee shops, bookstores, and vintage and specialty boutiques including the Leatherhead (1601 Bardstown Rd.; 502-451-4477), a Southern-influenced Western-wear shop. The owners can tell you stories of making custom pieces for Orlando Bloom and its signature guitar straps for musicians such as the Avett Brothers. If you get hungry, try Lilly's Bistro (1147 Bardstown Rd.; 502-451-0447), which has been serving sophisticated Southern fare for almost 30 years—and using bourbon in dishes before it was cool.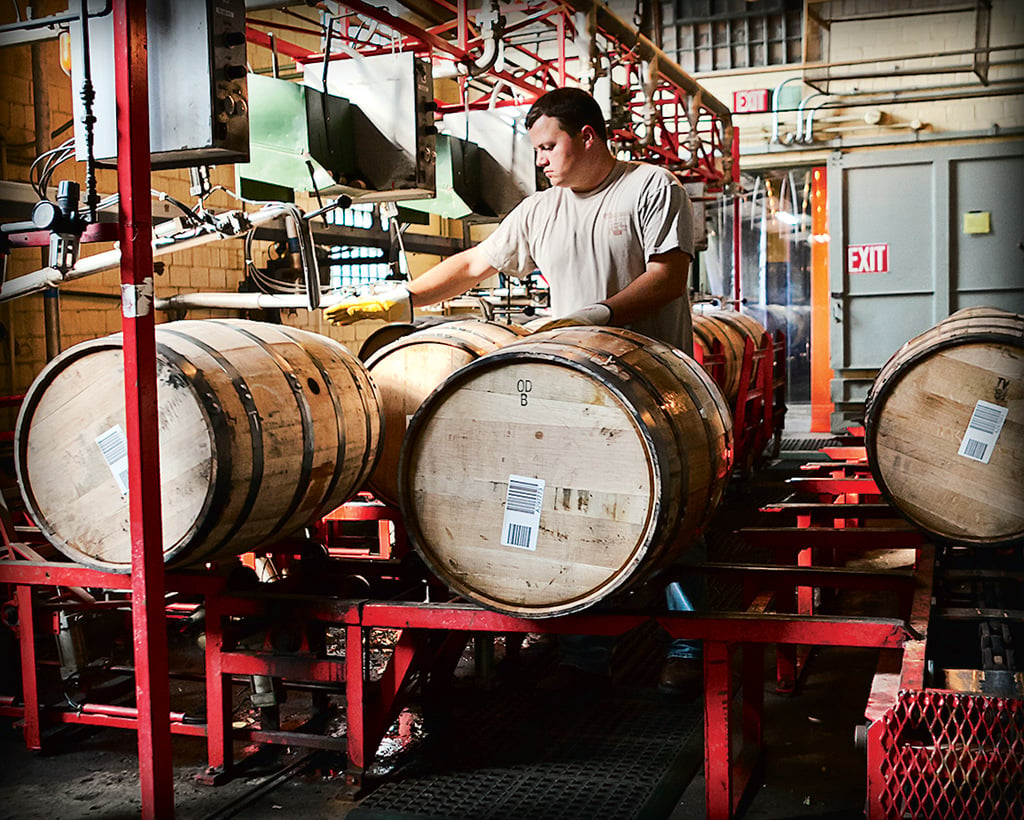 Native Spirit
Sure, you've racked up a few tabs at Bourbon in Adams Morgan—you're practically a bourbon aficionado, right?—but how about driving the Kentucky Bourbon Trail in and around Louisville to learn the history and meet the people behind America's native spirit? At Buffalo Trace (113 Great Buffalo Trace, Frankfort; 502-696-5926), about 40 minutes from Louisville, you can tour a distillery that has operated before, during, and after Prohibition—and where waitlist-and-lottery rarity Pappy Van Winkle's Family Reserve is made. Another worthy stop is Woodford Reserve distillery (7855 McCracken Pike, Versailles; 859-879-1812), in the horse country an hour outside Louisville.
Prefer your bourbon with nightlife? Louisville has an Urban Bourbon Trail of 30-plus bars and restaurants with shelves of everything from Maker's Mark to single-barrels from neighboring distilleries. One gem on the trail is the Silver Dollar (1761 Frankfort Ave.; 502-259-9540), a honky-tonk-style spot in a former firehouse. Go for brunch the morning after your pub crawl and sip on a Kentucky Mule—a twist on the Moscow Mule made with bourbon and ginger beer—and order the chilaquiles, the coffee-rubbed steak and eggs, or the enormous fluffy pancakes with jam.
An Artsy Original
DC may not have to wait much longer for its own 21c Museum Hotel (700 W. Main St.; 502-217-6300), a Louisville original that has expanded its modern-art/boutique-hotel/bar/restaurant concept to a handful of other cities. (Picture the Renwick with more art on the walls, and guest rooms filled with art.) Don't miss the giant gold David statue outside before walking through the 24-7 public gallery to see contemporary works.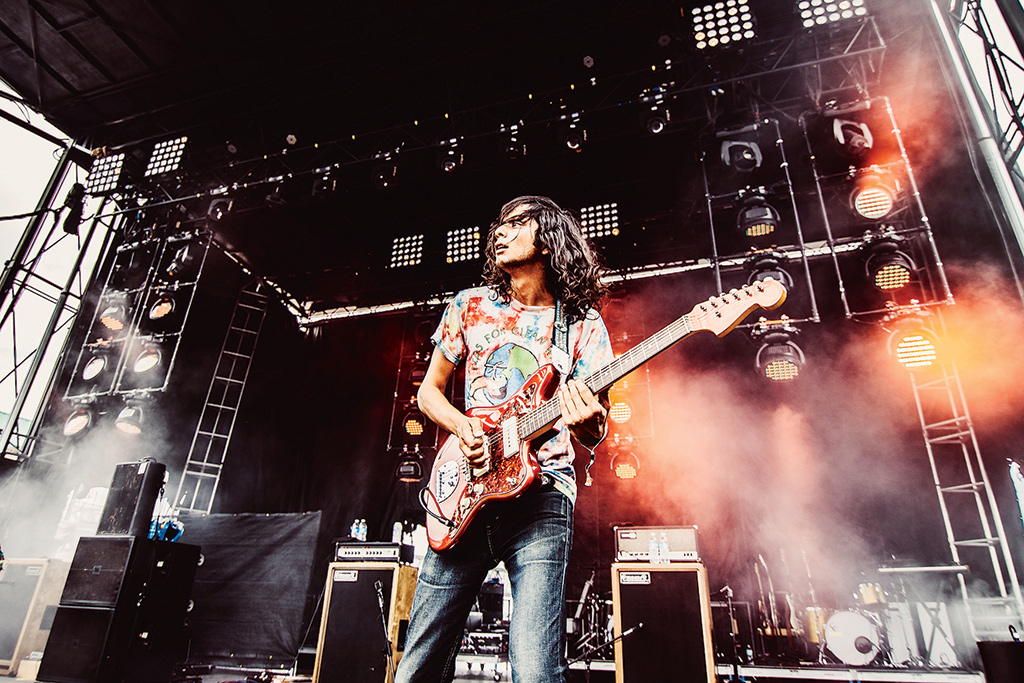 Taste of the City
You could come to town and eat some original dishes: a Hot Brown sandwich—turkey, bacon, Mornay sauce—at the Brown Hotel's English Grill (335 W. Broadway; 502-583-1234) or the cucumber/cream-cheese spread Benedictine, found in area grocery stores. But those who want a taste of Louisville's best should check out NuLu, which Zagat rated one of the 20 hottest food neighborhoods among 12 US cities. (DC's Penn Quarter and 14th Street also made the list.)
Try Wiltshire on Market (636 E. Market St.; 502-589-5224), where the menu changes weekly—taco with sweet-potato/chickpea falafel, cucumbers, Kentucky chow-chow, and O'Daniel Farms carrot tzatziki, for example—and Mayan Café (813 E. Market St.; 502-566-0651), which blends Latin flavors with local ingredients in dishes like grilled cactus with queso fresco and oven-roasted rabbit with pumpkin-seed mole. Or enjoy a Louisville tradition, rolled oysters, at Garage Bar (700 E. Market St.; 502-749-7100), a saloon turned auto-repair shop turned back to bar that has the city's best patio. Two standouts: the sweet-and-spicy turkey wings and the wood-fired pizzas topped with Kentucky country ham.
Sound Checks
Louisville prides it-self on being a music town with no particular sound. On any night, local jazz, hip-hop, bluegrass, and rock spills from the city's venues. Visit Headliners Music Hall (1386 Lexington Rd.; 502-584-8088) and Zanzabar (2100 S. Preston St.; 502-635-9227), where you can get close enough to touch the musicians.
Come on Waterfront Wednesday, the last week of the month, for a free three-band show on the Big Four Lawn (River Road), under a former railroad bridge, now a mile-long walking bridge to Indiana. July 15 to 17 is the weekend for this year's Forecastle Festival at Waterfront Park, the Derby of Louisville's music scene, which calls singer/songwriter Joan Shelley and Grammy-nominated rockers My Morning Jacket its kin. The festival boasts a craft-bourbon lodge and late-night shows, which have often been held at the Palace, an old Spanish Baroque–style theater, and on the Belle of Louisville, a 100-year-old steamboat on the Ohio River.
Louisville native Mary Chellis Austin (maustin@loumag.com) is deputy editor of Louisville Magazine.
This article appears in our May 2016 issue of Washingtonian.