From our list of the 100 best cheap restaurants around DC, here are the six best budget-friendly restaurants in Hyattsville:
Korean Some restaurants are obsessed with playing hip-hop or power pop. At Bonchon, you'll encounter another kind of soundtrack—a symphony of relentless crunching. That's how ridiculously crispy the chain's Korean twice-fried chicken is, even—it defies culinary logic—when doused in sticky-sweet garlic-soy glaze. The famed birds are the number-one reason to visit (or to call for carryout, though waits can stretch to an hour-plus), but some locations such as Arling-ton, Centreville, and Navy Yard serve well-made cock-tails and a short list of starters, too.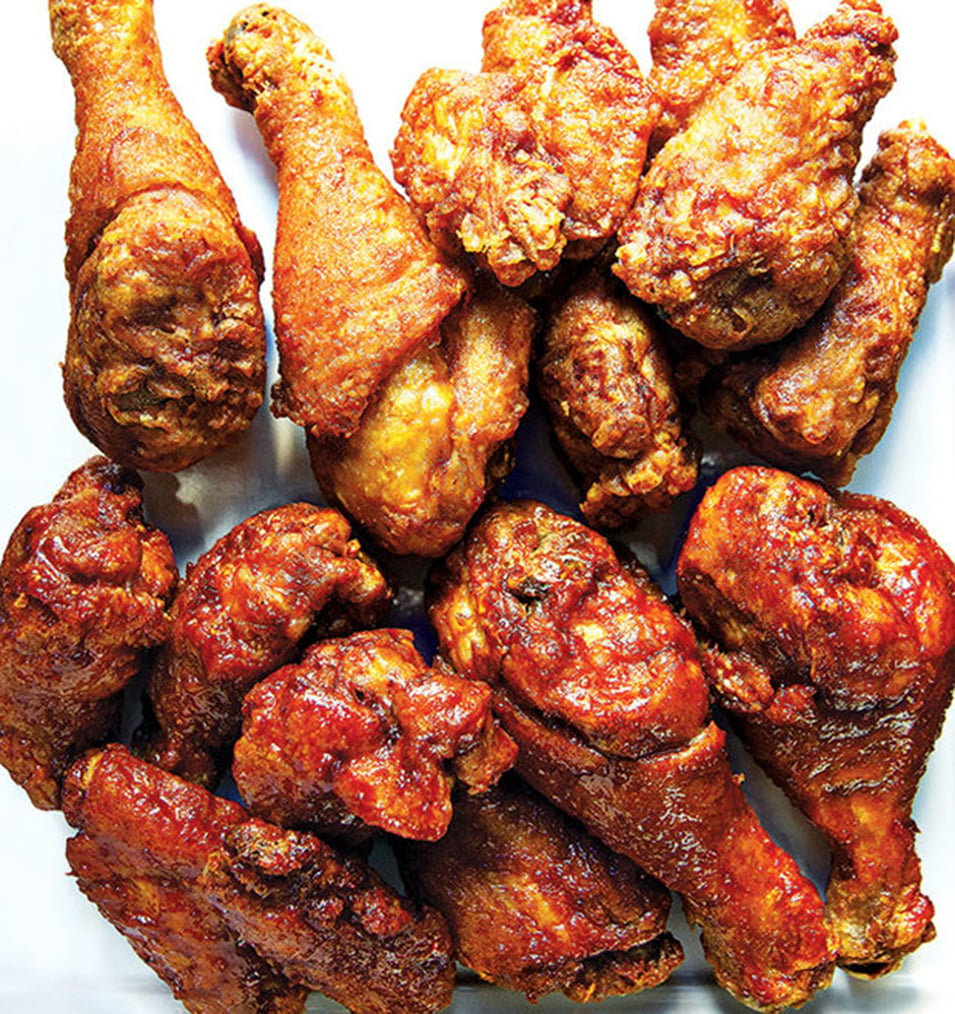 For the uninitiated, an arepa is a handheld street snack popular in Venezuela. Imagine a palm-size pita made not with flour but with ground white corn, which is cooked on the griddle until the edges turn crispy, then stuffed with a variety of fillings. Arepas have caught on in DC over the past few years, from food trucks to three-star restaurants, and this tiny cafe, run by husband and wife Mickey Torrealba and Monica Serrano, arguably makes the best. The simplest version, with creamy black beans and a thick slice of queso de mano—which has the saltiness of feta but a richer character—is sublime.
When owner/chef Kelem Lemu is at the stove, the cooking at this erstwhile Donut Connection, now an Ethiopian coffeehouse and diner, rises a notch and transforms the place into a cafe of cozy, communal warmth. Be sure to ask if she's in. And while you're at it, be sure to let your young and gracious servers know you want your beef tibs—a dish analogous to a meat stir-fry or fajitas—cooked derek, or extra-dry (the marinated morsels become more interesting than if they'd been left pink in the center: crunchy and full of savor). One dish you won't find at many other Ethiopian restaurants in the area is ayeb gomen, in which garlicky, chopped collards are tossed with a soft house-made cheese. An Ethiopian beer such as Bedele or St. George is the ideal pairing with the rich, spiced food, but don't pass up one of the best cups of coffee around; the soy lattes are creamy and sublime, and more satisfying than some desserts.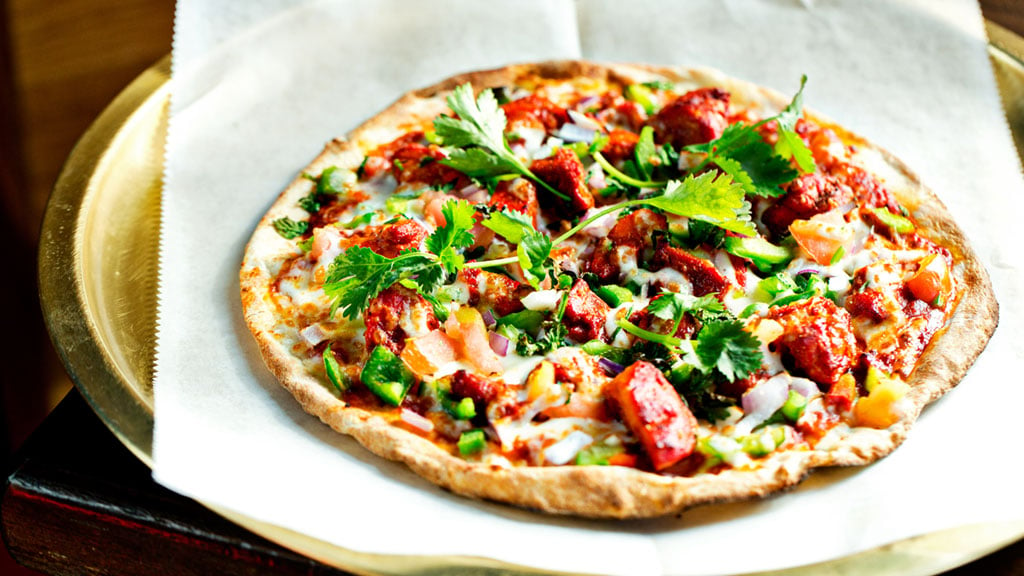 You've been here before even if you haven't—you choose your rice and then your protein, moving down the line of sauces and condiments until you've customized your bowl. The difference between this and Chipotle? It's Indian, not Tex-Mex, and done with an authenticity and punch that the mammoth chain's many outlets can't match. The gravies in particular (including an aromatic kadai, a creamy korma, and a vibrant spinach) show real care and elevate these humble bowls beyond the base pleasures of fast food. The naan pizzas (topped, most memorably, with tender cubes of lamb, tikka masala gravy, grated cheese, and bell peppers) are an even bigger surprise, an East-West merger that doesn't feel gimmicky.
Tacos you can get anywhere. You're here for an authentic taste of Puebla. That's the ancestral home of owners Bernardo and Clara Vargas, which helps explain the glorious mole poblano, a foundational dish of Mexican cooking believed to have originated in that food-rich region. The complex sauce—of chilies, nuts, chocolate, and more than a dozen other ingredients—that coats the chicken leg and thigh is so aromatic you can smell it from across the table, and so dark you could almost gaze at your reflection in it. Saucing is a specialty here. You see it, too, in the pork in adobo, a frequent special, its tender cut of rib meat drenched in a red sauce so irresistible you'll be tearing off pieces of house-made tortillas to swab up every last drop.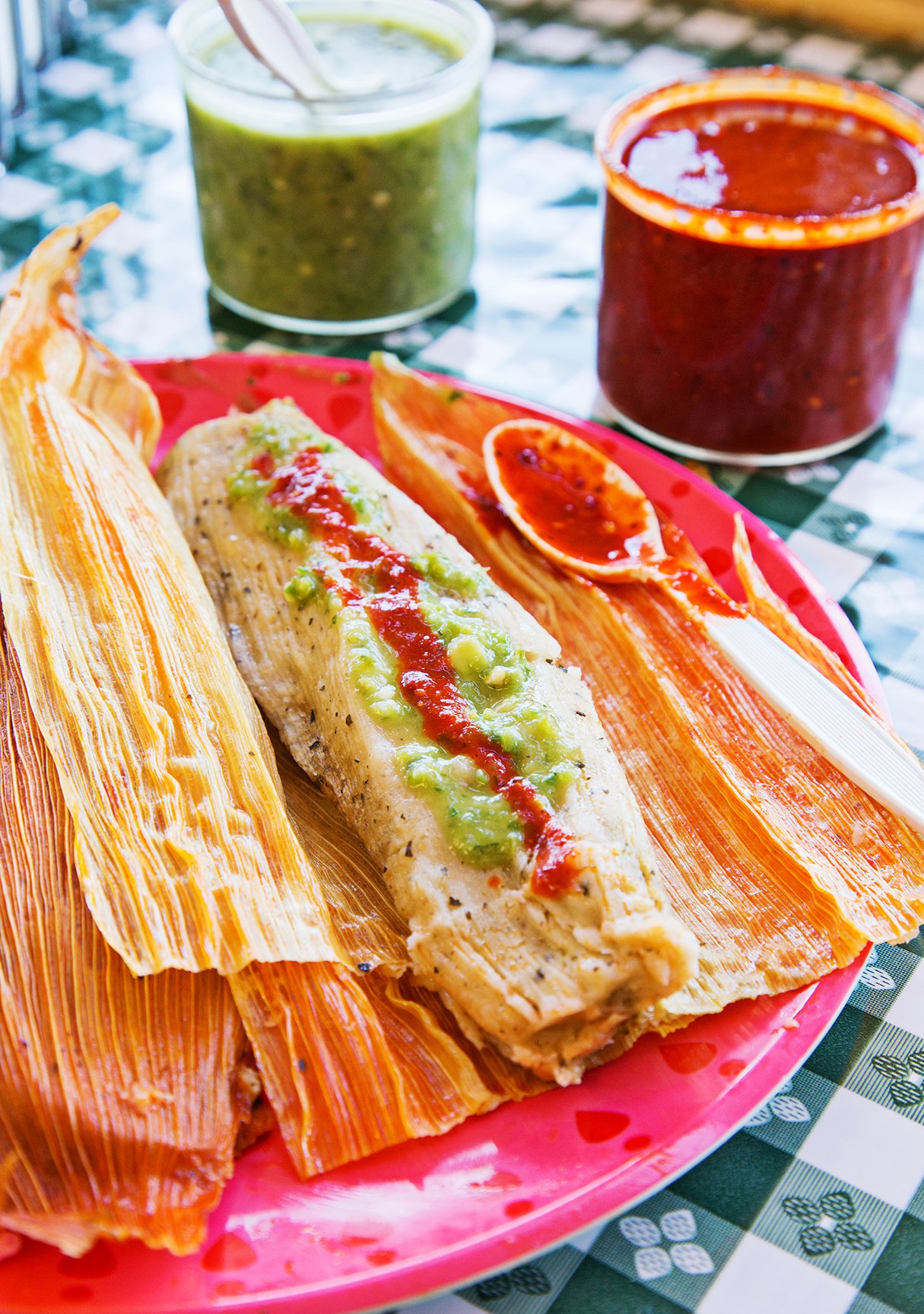 If your notion of a taco is the ground-beef-stuffed vehicle long associated with taco night, then you're in for an awakening. These fillings are not for the faint of stomach. Pig cheeks and ears are just some of the more chewy and/or gelatinous possibilities. More trepid souls should stick to the pork leg and chorizo, neither of which will feel like a comedown on the authenticity scale, while also providing you with one of the juiciest, richest tacos you'll find in the area. If your Spanish can handle it, ask to have the tortillas griddled before serving. And go light on the salsa roja, a scorcher—though if you can tolerate the heat, by all means go ahead and spoon this marvelously complex sauce over every delicious bite.
This article appears in our May 2016 issue of Washingtonian.