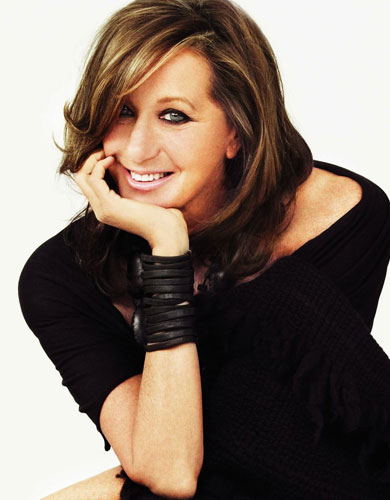 Last June, the designer behind Donna Karan New York (DKNY) stepped down from her leadership role at the company she'd built from the ground up (and through which she'd created the "Seven Easy Pieces" collection that helped women everywhere know what to wear to work). At the time, Donna Karan said she intended to use her departure from DKNY to focus on her other company, Urban Zen, which brings together philanthropy and commerce.
"I'm pulled in so many directions—my work in Haiti with Urban Zen, my travels around the world," said Karan, explaining her step down from DKNY in a press release about her memoir, My Journey, which was published in October. "After a lifetime of dressing (and being) the woman who juggles a million roles, I'm here to tell you that it takes a toll…I've been asking myself, who and what is Donna Karan? Is it a brand? Is it a dress? A person? Where does my story go from here? I wish I could tell you I have it all mapped out, but I don't. I'm nervous and confused—but excited."
Tonight—after being honored at the Parsons' Benefit last night—the legend herself is headed to Washington to speak about her memoir and her "journey from fashion to philanthropy" at an event hosted by Smithsonian Associates. Karan will share in conversation with the Washington Post's Robin Givhan, including how she first got started in the fashion industry, created her brand, and is currently involved with Urban Zen.
The event will take place at 7 PM tonight, Tuesday, May 24, at the National Museum of the American Indian in the The Rasmuson Theater. Copies of My Journey will be for sale. Call 202-633-3030 for ticket availability.