Renovating is famously stressful. You have to stay on schedule, which is tough. You have to stay on budget, which is tougher. And you have to do it while adhering to persnickety local rules and construction regulations. That's complicated enough, but what about when your remodel unexpectedly turns into a total tear-down?
This is what happened in St. Michaels, on Maryland's Eastern Shore, when Charlie Dale and Kay King were planning their dream house with prominent Washington architect Robert M. Gurney.
After narrowing their search to four sites, the couple—with Gurney's counsel—settled on a 1989 Dutch Colonial, perfect for its five acres of land and 400 feet of waterfront along Solitude Creek, an estuary that feeds into the Chesapeake Bay. They bought the house in 2012, anticipating an extensive renovation.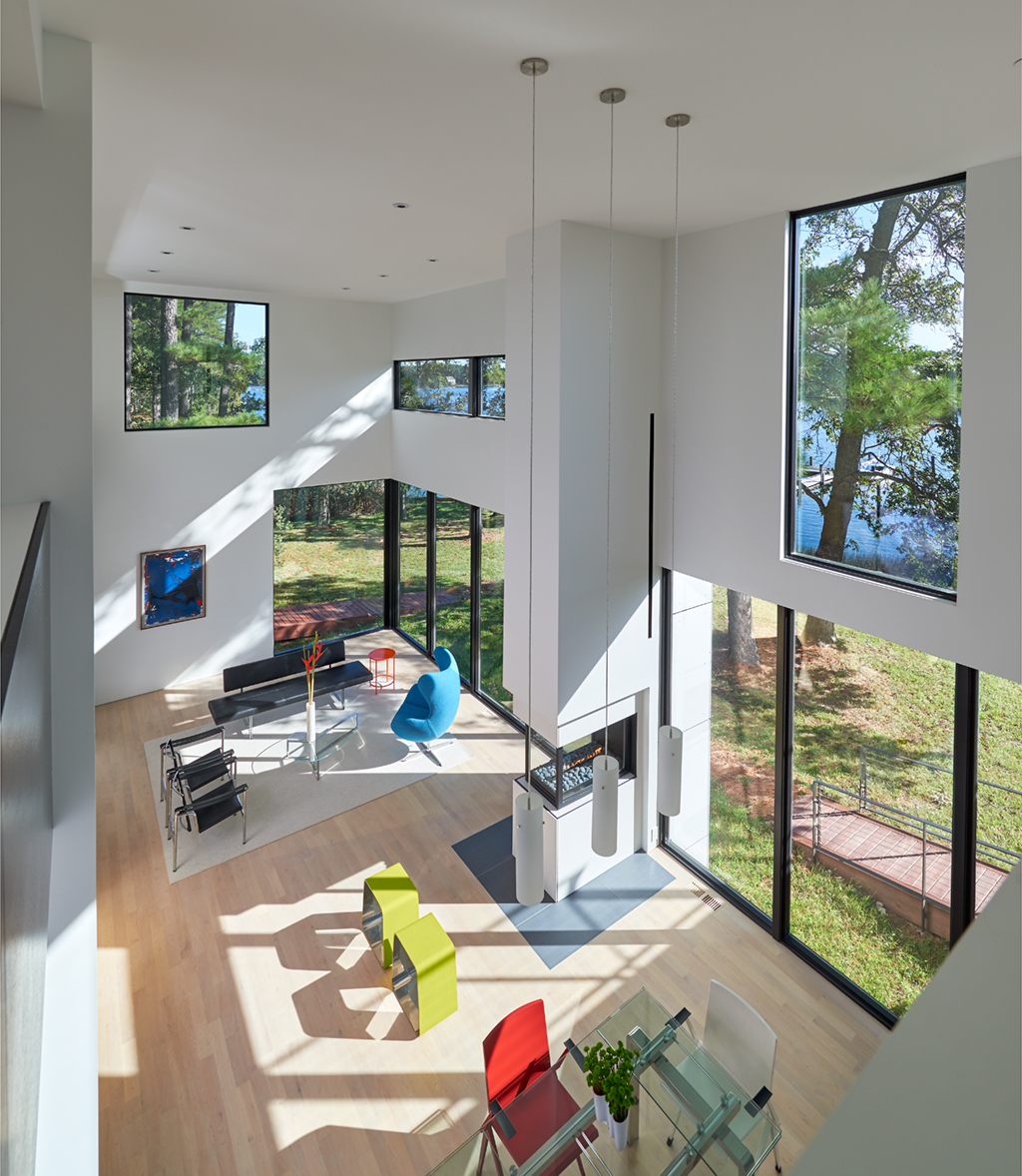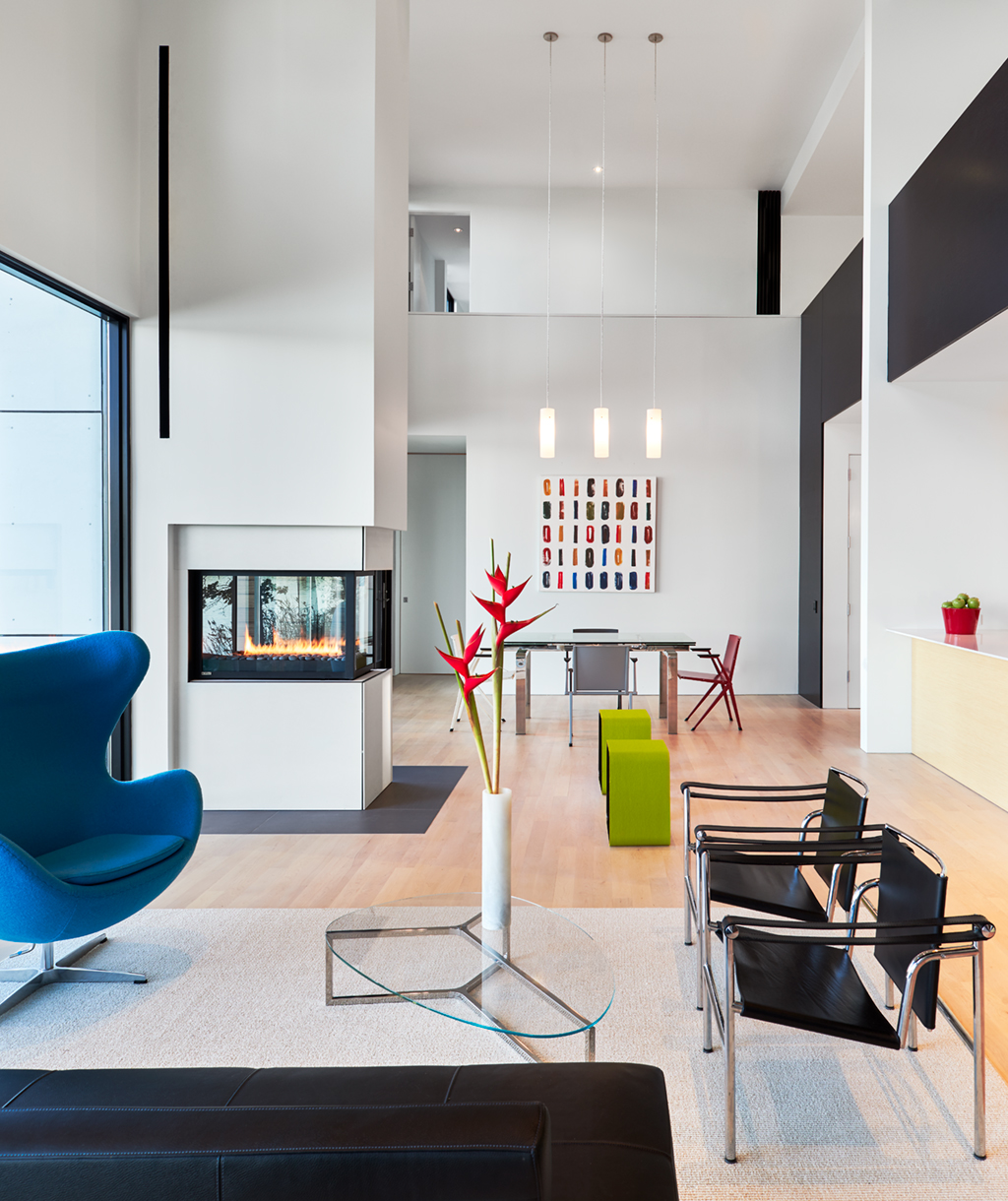 But Talbot County had recently rolled out a new floodplain ordinance with much more restrictive building requirements. "Most stringent [among the updates] was we had to elevate the house two feet above the floodplain," says Gurney. With its lower joists rotted, he and the general-contracting firm Think Make Build realized it would make the most sense to tear the structure down to its foundation and start over, adding more concrete block underneath to raise it up.
This created another major challenge: When rebuilding, they wouldn't be allowed to deviate from the original house's footprint. If they did, they'd have to comply with another rule that mandates building totally new structures much farther back from the river's edge—undercutting the whole point of having a waterfront home. "They would've been in the woods and barely had water views," says Gurney. Thus, his design would have to fit within the same rectangle of the 1980s tear-down.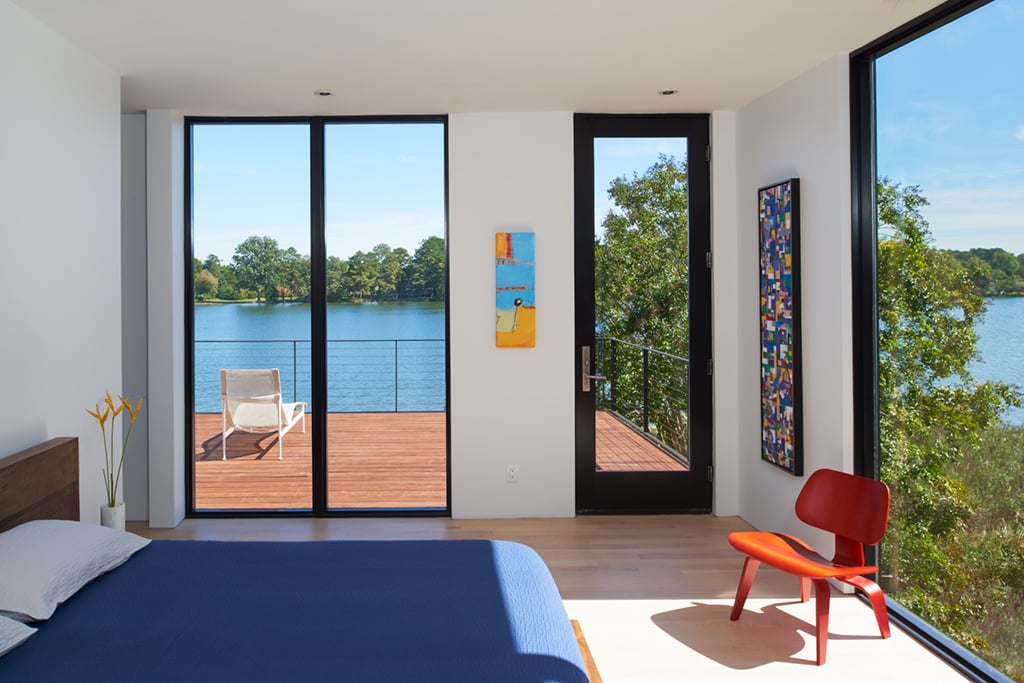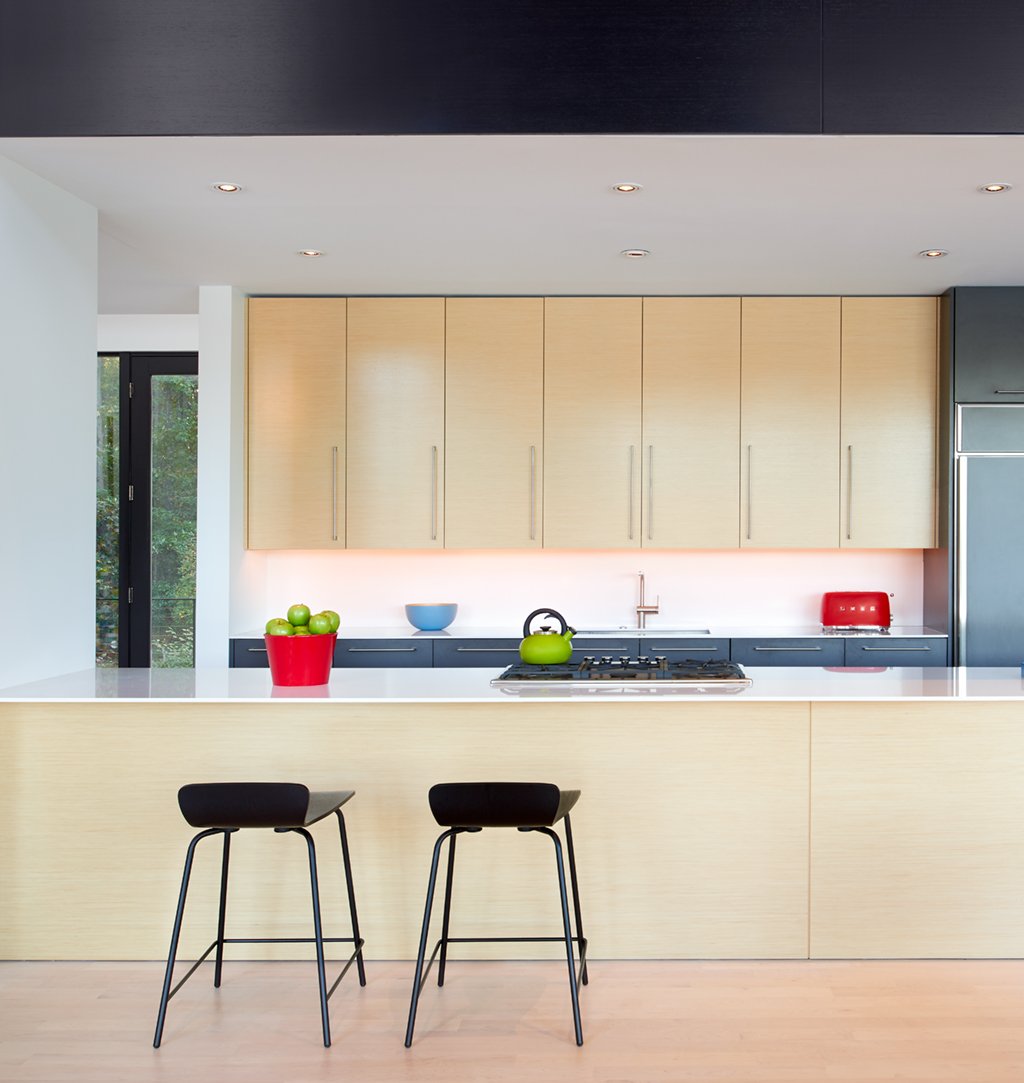 Even with the challenging codes, Dale, a partner at a consulting firm, says he would choose the same property and "do it again in a heartbeat." King, who manages study-abroad programs at Washington College, agrees. Looking at the final product—a modern, light-filled sanctuary, oriented to offer the best possible views of the surrounding scenery—it's easy to understand why.
With the couple's relatively modest budget, Gurney says he relied "on space and light to make the interior beautiful and interesting, as opposed to lots of exotic finishes." Though he favors abundant glass, he had to leave enough solid wall space to accommodate his clients' art collection, including original paintings by Dale. Outside, the structure was crafted for maximum durability and minimal maintenance, with materials such as fiber-cement-panel siding and aluminum-clad windows.
When the house was finished last year, Dale and King relocated from DC to St. Michaels. They intend never to move again. "It has a good name—Solitude Creek," says Dale. "It's a nice, quiet place."