It began in a cloud of marijuana smoke during a round of the card game pitch.
This was 1975. Instead of going to New York for Pride, why not put on Washington's very own festival the weekend before? So Deacon Maccubbin—owner of the now-defunct Lambda Rising bookstore—did, setting up a block party on 20th Street between R and S. The event frequently fell on Father's Day, back then not much of a holiday for many gay men. By 1979, it was a big-enough deal (and gay DC a powerful-enough constituency) that the mayor attended. The next year, a parade was added, and by '83 attendance hit 20,000. Over the next several years, the AIDS crisis lent an irreversible activist bent to the festival, held just blocks from a White House that had been mostly silent about the epidemic. But by the Age of Obama, with LGBT legal victories coming rat-a-tat rapidly, a Pride festival began to seem about as politically controversial as Mardi Gras. Some quarter million people now attend, and the revelry lasts a whole month. Anti-gay bigotry may not have vanished across the country, but in Washington pretty much any local official who wants a future will be there. So should you, for the simple reason that it's one of the best parties in town.

Events Not to Miss If…
…It's Your First Time
June 9, 7 to 10 pm, Vida Penthouse Pool & Lounge, 1212 Fourth St., SE
Amid a week of drinking, tanning, and hooking up, this is one of the few chances to network while you're not a sweaty mess.
June 12, noon to 9, US Capitol
Get it on with Meghan Trainor for some red, white, and wooooooooo.
June 12, 10 pm to 2 am, Cobalt, 1639 R St., NW
You survived. Drink to that.
…You've Been Around So Long You Know Which Golden Girl You Are
June 1, 7 pm, Carnegie Library, 801 K St., NW
Last year, country musician Steve Grand saluted attorney general Eric Holder and a gay DC cop, among others. So much more than the Mariah song, lambs.
June 7, 7:30 pm, Covenant Baptist UCC, 3845 S. Capitol St., SW
Who doesn't like meeting wine lovers who are into kneeling?
June 11, noon, Urbana, 2121 P St., NW
Mimosa-and-chill.
…Threesomes Now Mean You, Your Spouse, and Your Kid
June 6, 8 to 11 pm, Town Danceboutique, 2009 Eighth St., NW
Duets, sing-alongs, and diva ballads for Marsha, Marsha, Marsha!
June 11, 6 pm, National City Christian Church, 5 Thomas Cir., NW
School dances are fraught affairs. Here's fancy-free fun without fear.
…You're Soooooo Straight but Also Want to Be Supportive
June 3, 7 pm, Dupont Circle
The world needs more bike shorts, even if you're heterosexual and riding Capital Bikeshare.
June 11, 4:30 pm, starting at 22nd and P Sts., NW
Totally accessible—think Macy's parade, except with abs instead of balloons.
June 10, 7 pm, Congressional Cemetery, 1801 E St., SE
Help gays get a leg up—this year's run benefits SMYAL, a leadership program for LGBT youth.
For more about the Pride Festival, visit capitalpride.org/events/parade-2016/

FIRST PERSON
Where Everybody Knows Your Name
Pride is exhausting. If there's one place regulars know to duck into for refueling, it's Annie's Paramount Steak House. John Horman, a retired teacher and music director at DC's First Congregation Church, explains why.
"Like everybody my age—I'm 69—I used to watch Cheers in the '80s. But I never imagined I'd end up living out my own version of the show at a place called Annie's. It's a 70-year-old restaurant and bar on 17th Street, Northwest—Washington's own Cheers, but gay-style. In its early days, Annie Kaylor both managed the business and tended bar, and until her death at age 85 in 2013, she took great joy riding in her own car in the Pride parade every year. I've been going to Annie's for 20 years, and for at least the past eight, I've also been part of a group of five to eight Sunday regulars when Randy Jones is tending bar.
"We eat, drink, trade movie reviews, discuss politics. Puns and bad jokes are bounced around like birdies at a badminton tournament. We compete for who has had the worst date of the week, whose boss has been the craziest, and who can come up with the best bar line of the night. A recent winner: 'Yeah, you probably were good-looking when you were younger. I bet you were cute riding that dinosaur.'
"As attitudes have evolved, so has Annie's. The once exclusively gay clientele is now blended—a good sign of changing times. The room just beyond the bar is now 'reserved' for couples with children, and it's fairly common to spot two men with a young daughter chatting up a straight couple with toddlers of their own.
"But my gang still gathers at the bar. I'll walk in to a familiar welcome from Randy: 'Do you want your regular? . . . What might that be?'
" 'You know—the prune martini with the Metamucil rim!'
"We'll all laugh like we've never heard that one before, always glad we came."

ADVICE
What to Wear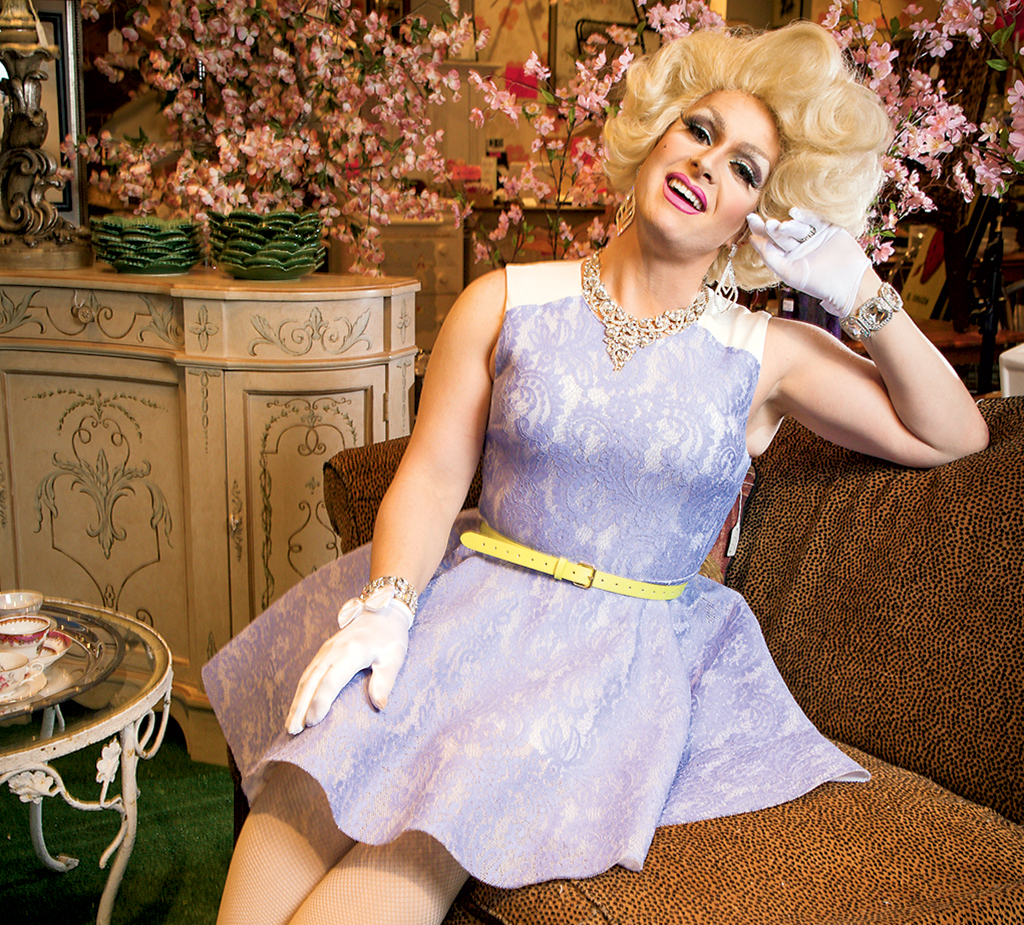 Don't show up in an HRC T-shirt. Regulars know to sport a look sourced from local thrift shops. Shea Van Horn, a PR pro who doubles as drag performer Summer Camp, explains how to put it together.
Nothing starts a party more than a wig. It says "Notice me!"—and who doesn't want to be noticed at Pride? I always bring a spare.
It's always hot. Sun's out, guns out. …Now, what you can't see is my leather panties. They're just for me, and maybe someone special.
Mix textiles. My lace says "I'm sweet," while the aforementioned leather says "Don't be so sure I won't cut you if you try to cross me." Just kidding. Maybe.
No time for a manicure? Gloves make your hands look lovely. Note that at some Pride venues you may want to opt for latex over cotton.
You'll be on your feet a lot. Do you go for sensible shoes? Or something you want to be photographed in? I think you know my answer.
Wear at least five items. You never know when you might play strip poker. You don't want to be the first in your birthday suit…or do you?

ETIQUETTE
To the Straight Ladies Who
♥

Gay Bars

We love that you do. But don't forget that queens outrank princesses! Here are seven rules for Pride (and beyond). Signed, Nellie's deejay Matt Bailer.

1. Feel welcome: But remember you're a visitor in these hard-fought safe spaces.

2. Hands off: Don't assume we want our pecs touched any more than you'd want yours touched. Ditto ass. Double ditto you-know-what.

3. No selfies: This isn't a fifth-grade field trip; we aren't animals at a zoo.

4. Don't feed the animals at the place-that-isn't-a-zoo: A story about bringing a hot guy to make him jealous of all the gay guys dancing with you: THANKS!

5. No making demands of the deejay: The deejay is unlikely to care that it's your birthday so you have to hear your song RIGHT AWAY.

6. Big bags are bad form: Hey, we don't fill seats at Nora Ephron movies with our gym duffels.

7. Please, please don't say "Woooooo!" That's our word. And it's not even a word. And we don't even say it to ourselves anymore.

Q&A
How did you feel when you started performing burlesque?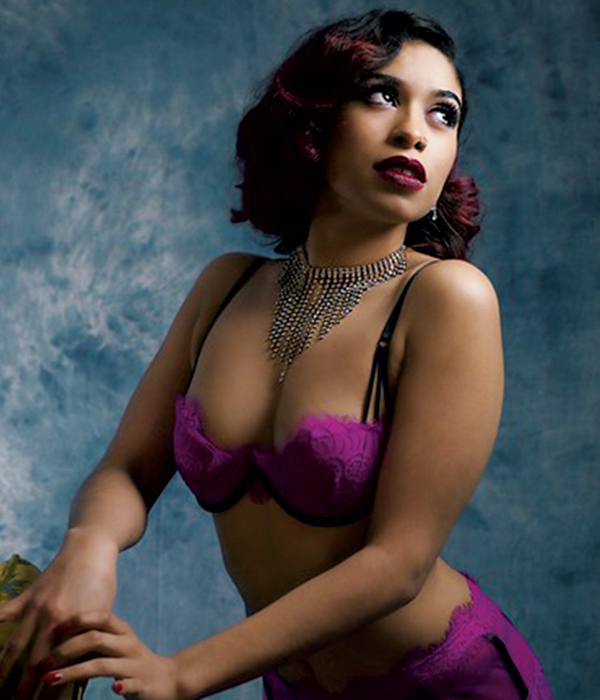 "I can't say I wasn't ashamed, because I was. I thought, If I'm getting paid to take my clothes off, that makes me slutty. But burlesque clothes you in confidence. I don't need to try as hard to be sexy because now I know I'm sexy. My work and my name give me that. I chose 'Eva' to honor my Latina heritage and because people have told me I look like Eva Mendes. And Mystique [laughs]—that's just because I'm a geek and it's from X-Men. She can change into anyone she wants. And that's me, too. Pride is my choice. But burlesque is my superpower."
—Eva Mystique, a marketer at Busboys and Poets, who has danced with Chocolate City Burlesque and Cabaret since 2014 (see the group marching as kittens in the Pride Parade)
---
Q&A
What have you gotten out of going to Pride?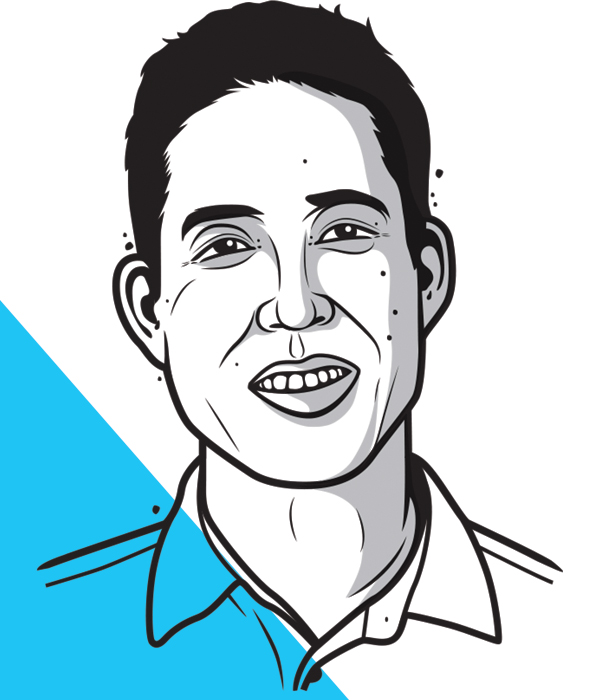 "I met my husband at Pride in 1997. I was marching with Asians and Friends Washington, holding the head of a Chinese dragon made of rainbow balloons. He noticed me at the start and found me at the end. But he was an intern and went to Japan. So our first date wasn't until Pride in 1998. He marched with me. That time, it was a papier-mâché pagoda. We were both shirtless—it was hot—and we kissed where it ended. We've gone every year together since without fail. It's a great way to celebrate an anniversary."
—Kei Koizumi, assistant director for federal research and development at the White House Office of Science and Technology Policy
---
Q&A
You're black, female, gay: Who are you first?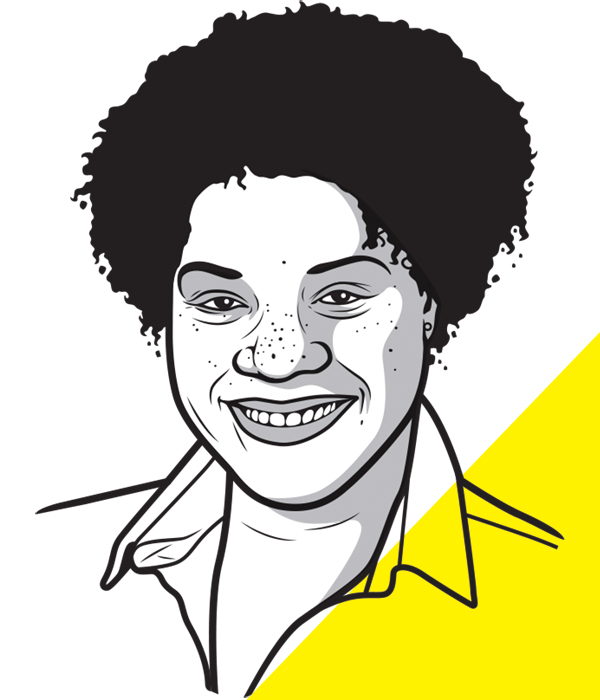 "People ask me for my contact information and I say, Just Google 'lesbian deputy mayor.' That's how fine with it I am. But the regrettable reality is that the identity boxes we've checked are not always on the same page. So I'm always making sure people are clear on who is showing up when I walk into a room. Every day, I walk proud as who I am."
—Courtney Snowden, DC deputy mayor for greater economic opportunity
---
Q&A
What's one of your favorite Pride memories?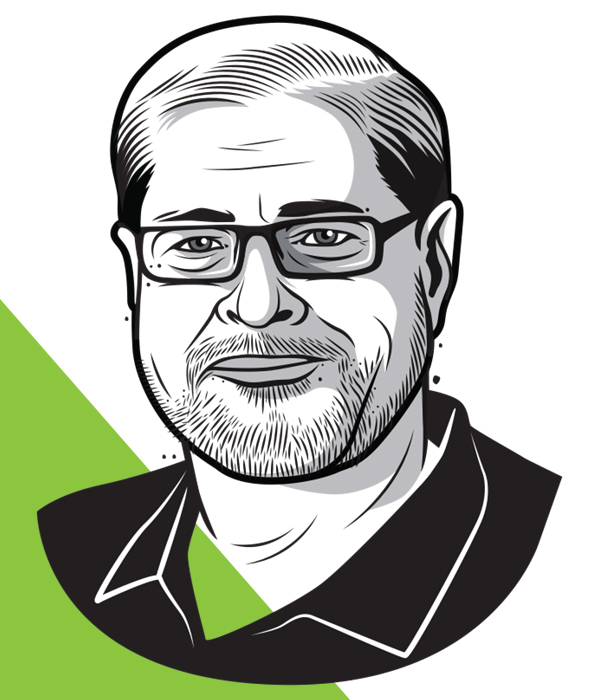 "When it was still a block party with all volunteers, especially at the kissing booths—ha!—a TV crew came. The street's west side was for filming. The east side was no-filming, because being seen then at an event like this could ruin your career. This sweet old lady was sitting on her porch, and the crew thought it had a story—they asked her, 'How do you feel about all these gays frolicking out in the open on your street?' She said she loved it. She was sorta the mayor of 20th Street. I later learned she used to live it up in the gay bars of Atlantic City in the '20s and '30s."
—Pride Festival founder Deacon Maccubbin
This article appears in our June 2016 issue of Washingtonian.