Skip the Tent—Try Glamping
Want to sleep under some canvas, in a wooded setting, yet still have a comfy bed? Try glamping, or "glamour camping." It's essentially sleeping in a yurt—a large, portable, round tent, usually set up on a wooden platform. Savage River Lodge in western Maryland offers eight 30-foot yurts nestled in the woods. Each has a king bed, full bathroom, deck, gas fireplace, and radiant-heat floor. It's a romantic getaway for the nature lover who wants a bit of pampering—including robes, a French-press coffeepot, and house-made hot chocolate. Okay, a lot of pampering. And naturally, a price to match.
Distance from DC:* 156 miles.
For more information: Go to savageriverlodge.com/yurts. Rates start at $220 a night.
Camp Inside the Beltway
Have the urge to pitch a tent and commune with the great outdoors—but don't want to stray too far from urban life? Greenbelt Park, just inside the Beltway, has 174 wooded campsites. (You can even get there without driving—take the Green Line to the Greenbelt station and transfer to a short, 1.6-mile bus ride.) The 1,100-acre National Park Service facility includes a bathhouse with hot showers, three picnic areas, and nine miles of forested hiking trails where you might spot deer, red fox, and birds of many feathers.
Distance from DC: 16 miles.
For more information: Go to nps.gov/gree. Open year-round; reservations can be made at recreation.gov. Fee: $16 a night.
Camp Near a Waterfall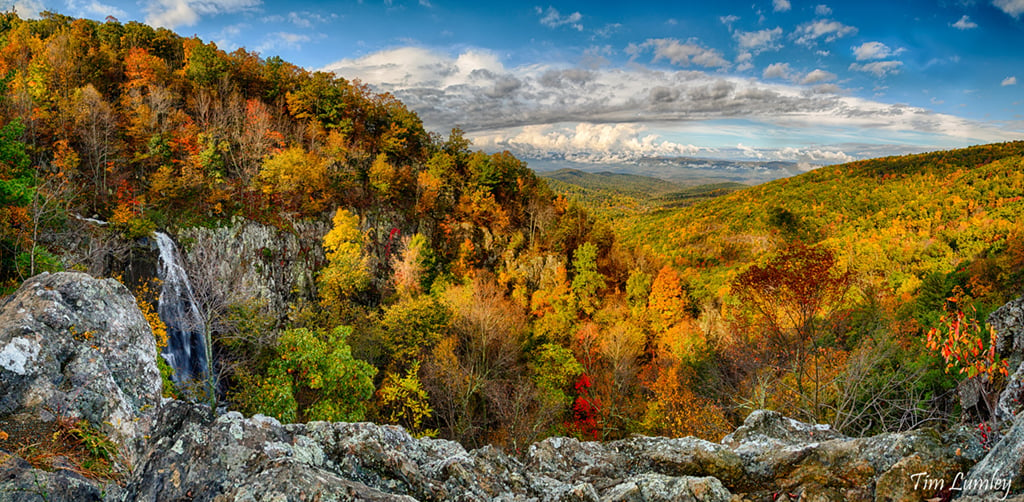 The Mathews Arm campground in Shenandoah National Park is off Skyline Drive at mile marker 22—making it the park's closest campground to DC. The spot provides easy access to great hiking trails, including one of our favorites, which leads to a view of 93-foot Overall Run Falls, the park's tallest waterfall. Each of the 164 campsites has a fire ring and a picnic table. While there are no showers, the bathhouse does have flush toilets. A general store is nearby, though being close to the park's northern entrance makes it possible to pop into the town of Front Royal to visit restaurants, shops, and wineries.
Distance from DC: 92 miles.
For more information: Go to nps.gov/shen. Reservations can be made at recreation.gov or 877-444-6777. Fee: $15 a night.
Keep the Kids Entertained
Civil War buffs should love Bull Run Regional Park. It features 41 wooded tent campsites—each with a picnic table, grill, and fire ring—as well as bathhouses with hot showers and toilets, all across I-66 from Manassas National Battlefield Park.
The battlefield covers the sites of both the First Battle of Manassas, also known as the Battle of Bull Run, and the Second Battle of Manassas. There are museum exhibits, ranger-led walking tours, and Civil War reenactments on selected summer weekends.
Besides walking paths at the battlefield, the park has its own hiking trails, including the start of the 18-mile Bull Run–Occoquan Trail. Want to hone your infantry skills? The Bull Run Shooting Center offers classes at an outdoor shooting range. Other diversions you don't find at most campgrounds include an archery range, a water park, and a disc-golf course. (The park also has cabins for those who'd rather skip the tent.)
Distance from DC: 31 miles.
For more information: Go to novaparks.com/parks/bull-run-regional-park. Campsites cost $27 and up and can be reserved online.
Get Both Beach and Mountains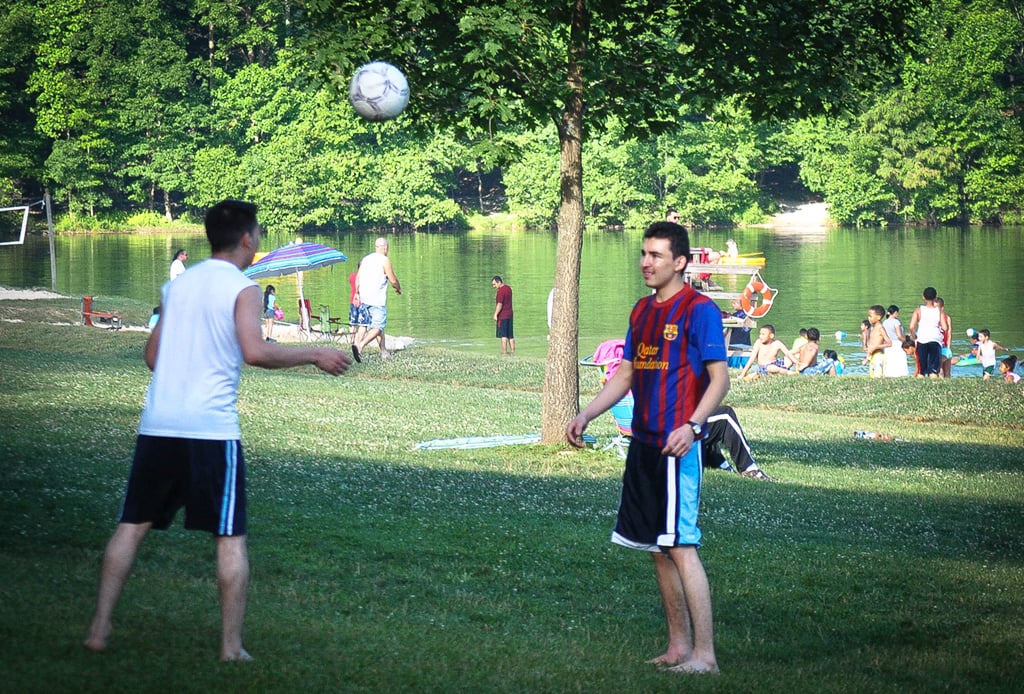 At Greenbrier State Park in Maryland, you don't have to choose between beach and mountains: You can pitch a tent in the forests of the Appalachian Mountains, adjacent to the Appalachian Trail, and also be footsteps from a sandy beach. The beach in question borders the park's 42-acre manmade lake, which has swimming, boat rentals, and fishing. Besides the AT, the park offers other hiking paths along with mountain-biking trails. Each of the 165 shaded campsites includes a fire ring and a picnic table, and the bathhouses have hot showers.
Distance from DC: 64 miles.
For more information: Go to dnr2.maryland.gov. Reservations can be made online or by calling 888-432-2267. Campsites range from $26 to $34 a night.
Wake to an Ocean Sunrise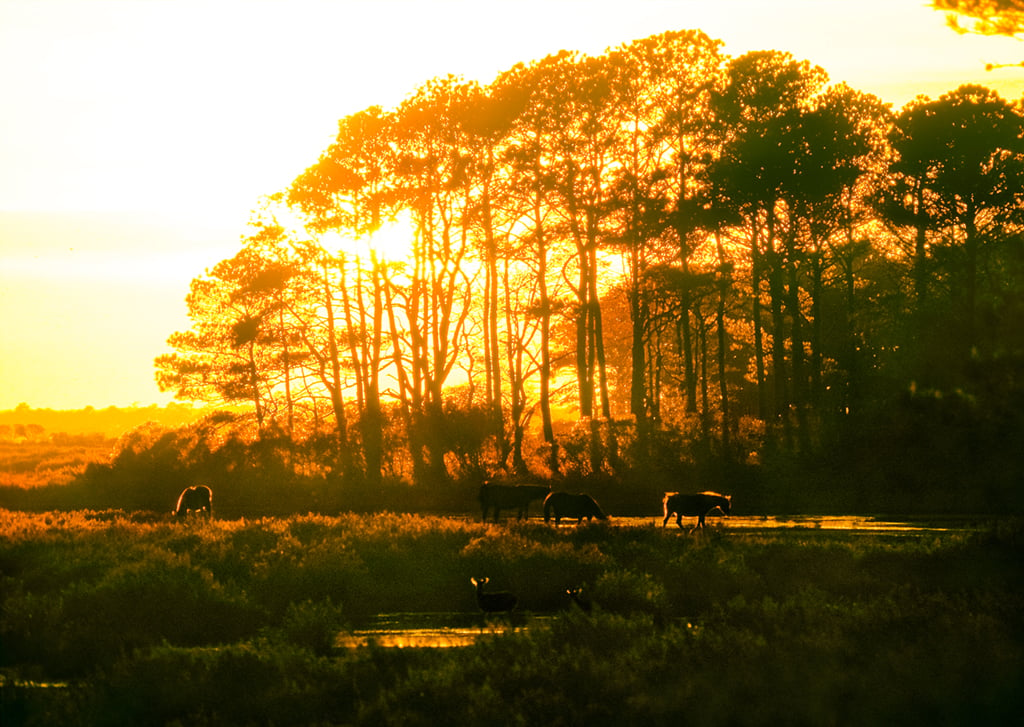 Camping on the beach at Assateague Island in Maryland can be a magical experience—for those who come prepared. The park has 350 campsites, separated from the main beach by a dune, and campers can feel the ocean breeze, stroll along the water's edge, and swim, kayak, canoe, or fish. Plus, of course, watch the famous wild horses, which wander freely.
But unlike wooded campsites, the island isn't sheltered from the weather. To prevent tents from being blown away, pick up a pack of tent stakes for the sand. A shade canopy is also recommended for a break from the sun's rays. As with any camping trip, bring insect repellent. (Our advice: Due to the heat and bugs—which can be bad if there's no breeze—we'd avoid camping here in late July and early August.) This state park is not to be confused with the national park at Assateague, which doesn't have hot showers, only cold.
Distance from DC: 143 miles.
For more information: Go to nps.gov/asis/. Reservations can be made online or by calling 888-432-2267. Campsites cost $32 to $45 a night.
Lose Yourself in the Woods
If you really want to rough it, you can backpack into a campsite, carrying your tent. And the best backpacking area in the Mid-Atlantic is Dolly Sods Wilderness in West Virginia.
This high plateau of 17,371 acres in the Monongahela National Forest, with an elevation up to 4,700 feet (meaning cooler temperatures), contains a tundra-like ecosystem. The landscape also includes spruce forests, marshes, a wooded canyon, and rocky scenic overlooks. More than 47 miles of hiking trails meander through the forest. While the Red Creek Campground is accessible by car, the best camping areas can be reached only by backpacking. An amazing three-day trip covers 21 miles of unforgettable scenery—along Big Stonecoal Run and the Forks of Red Creek—with two nights under a tent. (For details, go to hikingupward.com.)
Distance from DC: 164 miles.
For more information: Visit fs.usda.gov. Red Creek Campground costs $11 a night; other camping and backpacking are free.
*All distances are measured from the Washington Monument.
Matthew Graham (mcgraham20@gmail.com), who writes about outdoor recreation and adventure travel, lives in Takoma Park.
This article appears in our June 2016 issue of Washingtonian.