Canada is suddenly hot in Washington. After seven years when we've been the country with the dynamic young leader, the US's northern neighbor now has its own hip head of state—who just made a glittering visit to DC. Which means it's a good time to return the favor: The home "riding," or district, of Prime Minister Justin Trudeau is vibrant, fun, and one of the great French-speaking cities of the world—and it's only a 90-minute flight away.
Restaurant Capital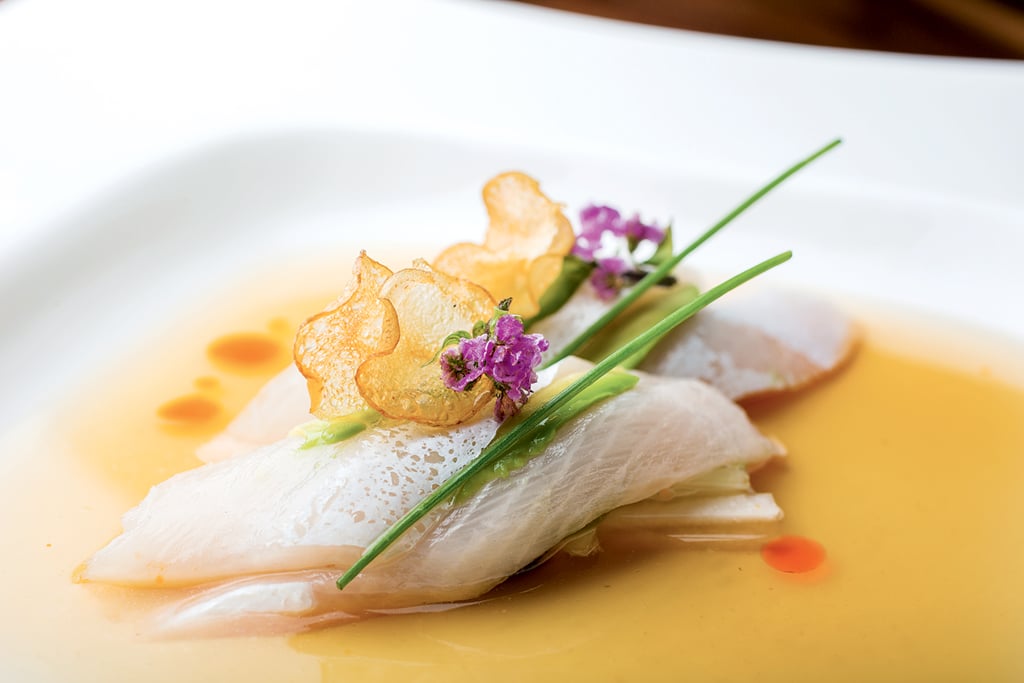 With nearly 170 restaurants per square mile and more than 6,000 total, Montreal claims more eateries per capita than DC/Arlington/Alexandria (26.81 per 10,000 people versus 16.69).
Montreal is known for its wood-fired bagels, smoked-meat sandwiches, and poutine—a messy, delicious concoction of fries topped with cheese curds and gravy that has elbowed its way into a few DC bars in the past decade—all of which are worth a taste when you're in town. (Try them at St. Viateur, Schwartz's, and La Banquise, respectively.) Yet its buzziest restaurants aren't afraid to play with Quebec's food clichés while kicking it up a notch. At Joe Beef (2491 Rue Notre-Dame Oest; 514-935-6504), the menu changes daily, but offerings have included smoked-meat croquettes and a maple-drizzled "foie gras double down," a sandwich of bacon, cheddar, and chicken-skin mayonnaise between two lobes of foie gras.
On a lighter note, visit the gorgeously minimalist Jatoba (1184 Place Phillips; 514-871-1184). Partner Anthonio Park—who was born in Argentina to Korean parents—is a perfect fit in this multiethnic city. The restaurant's Japanese and South American menu is fused with bright, delicate flavors.
Very Happy Hours
In Montreal, every night feels like Thursday in Penn Quarter. Cinq à sept, a French colloquialism for a visit with one's mistress, is the local phrase for happy hour—but here it's more about a civilized end to the workday than cheap drinks. Another difference: Montreal is far more into wine bars than cocktail rooms. Among the best are Pullman (3424 Avenue du Parc; 514-288-7779) and Le Vin Papillon (2519 Rue Notre-Dame Oest; no phone), both helmed by women sommeliers who have a love for Old World wines made from unusual grapes with no additives.
If you're looking for something a bit stronger, head to Le Mal Nécessaire (1106-B Boulevard Saint-Laurent; 514-439-9199), a tiki-inspired bar in Chinatown where mai tais are served in fresh-carved pineapples and snacks such as General Tso's chicken and pork dumplings are delivered hot from the Chinese takeaway upstairs.
Festival City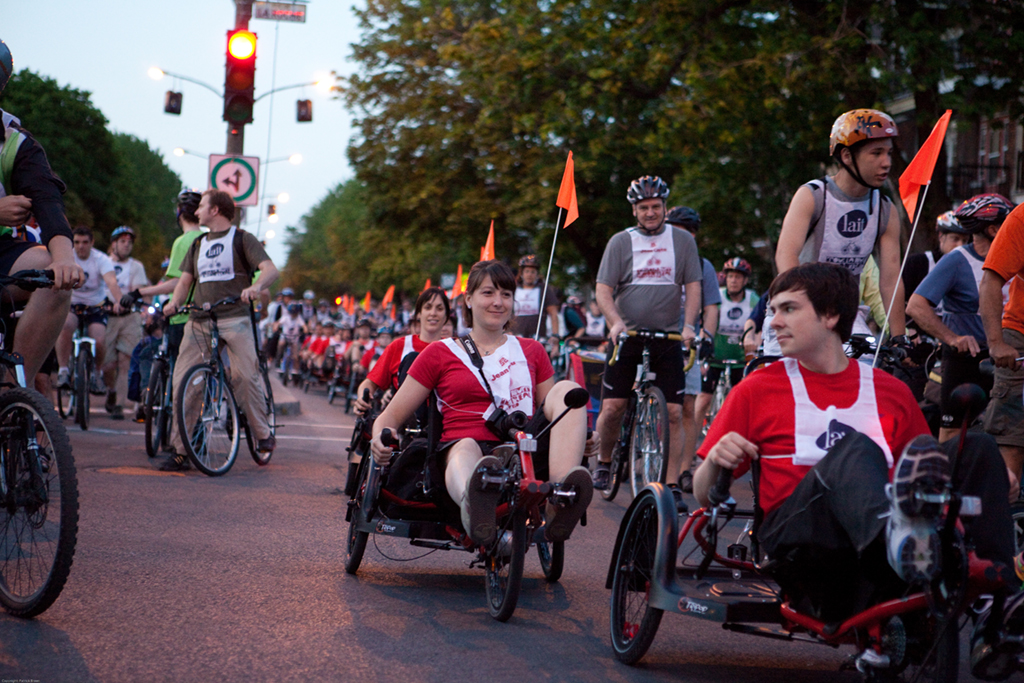 Montreal hosts more than 100 festivals each year, including many big summer events. Cars give way to a colorful procession of cyclists in silly costumes for Tour la Nuit, a 15-mile nighttime bike ride that's part of the annual Go Bike Montreal Festival, the first weekend in June. Saint-Laurent, one of the city's main drags, shuts down again for Mural Fest, a street-art party that transforms downtown walls into working studios. It's quality and quantity at Just for Laughs (July 13 through 31) and the Montreal Jazz Festival (June 29 through July 9)—the largest comedy and jazz festivals in the world—both of which feature local acts and international headliners at hundreds of free (and some ticketed) shows across town.
Cutting-Edge Culture
Fans of the Renwick Gallery will enjoy that some of Montreal's most avant-garde cultural works play against their historic settings. The most innovative reveal the city's socially conscious boho vibe and offer a peek into Canada's fractious politics.
Step into the Phi Centre (407 Rue Saint-Pierre; 514-225-0525), a heritage building whose interior has had a stunning modern makeover, and lose yourself in a frequently changing collection of immersive, augmented-reality films that might take you on a tour of a refugee camp in Jordan led by a 12-year-old Syrian girl or inside a Maasai village in Kenya.
It would be easy to walk past the Belgo Building (372 Rue Sainte-Catherine Oest; 514-861-2953)—the entrance is sandwiched between cheap souvenir shops and fast-food joints, so hidden that most locals don't even know it's there. But inside the block-long, century-old former department store are floor after floor of art galleries.
Old Town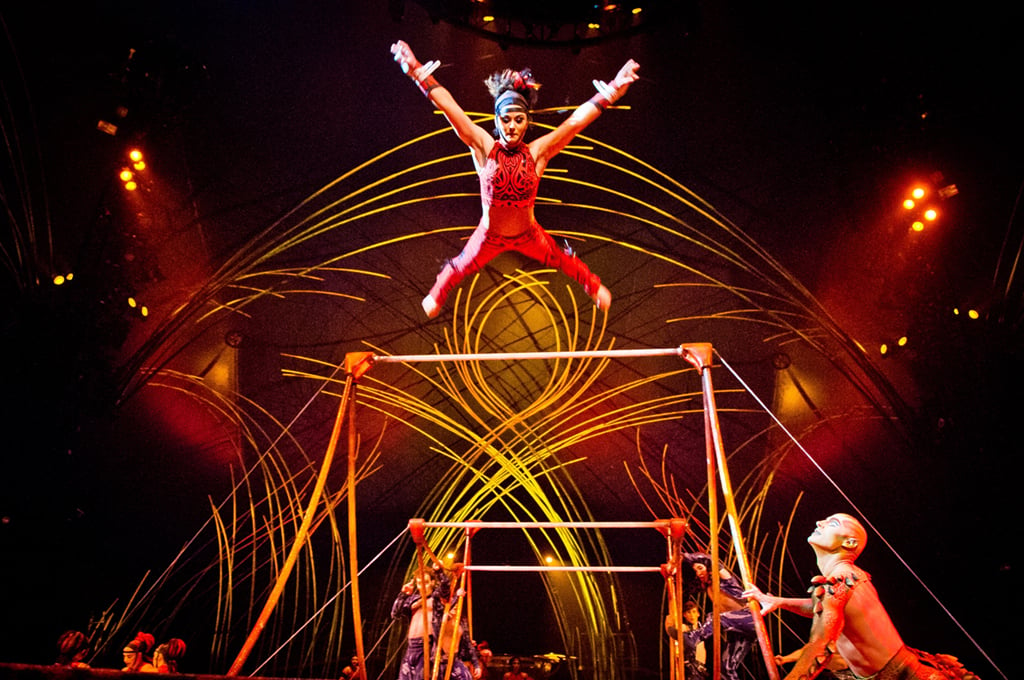 Established in 1642, Old Montreal predates Old Town Alexandria by more than a hundred years. Located on the site of the city's first house and adjacent to the ongoing excavation of Canada's first Parliament, Pointe-à-Callière (350 Place Royale; 514-872-9150) tells the story of the original settlers. Wander the quarter's beautiful stone buildings for some surprising US history: Château Ramezay (280 Rue Notre-Dame Est; 514-861-3708) is a stone cottage that was briefly inhabited by Benjamin Franklin during the year Montreal was an American city.
The city's oldest neighborhood continues to be vibrant, particularly in summer. Head to the Old Port, which Cirque du Soleil uses as a launching ground for its latest shows (the newest, Luzia, runs through mid-July) and to chill out at Bota Bota (corner of de la Commune West and McGill; 514-284-0333), a visually stunning Nordic-style spa built on a converted 1950s ferry boat.
Alyssa Schwartz (@alyssaschwartz on Twitter) is a food and travel writer in Toronto.
This article appears in our June 2016 issue of Washingtonian.