Things to Do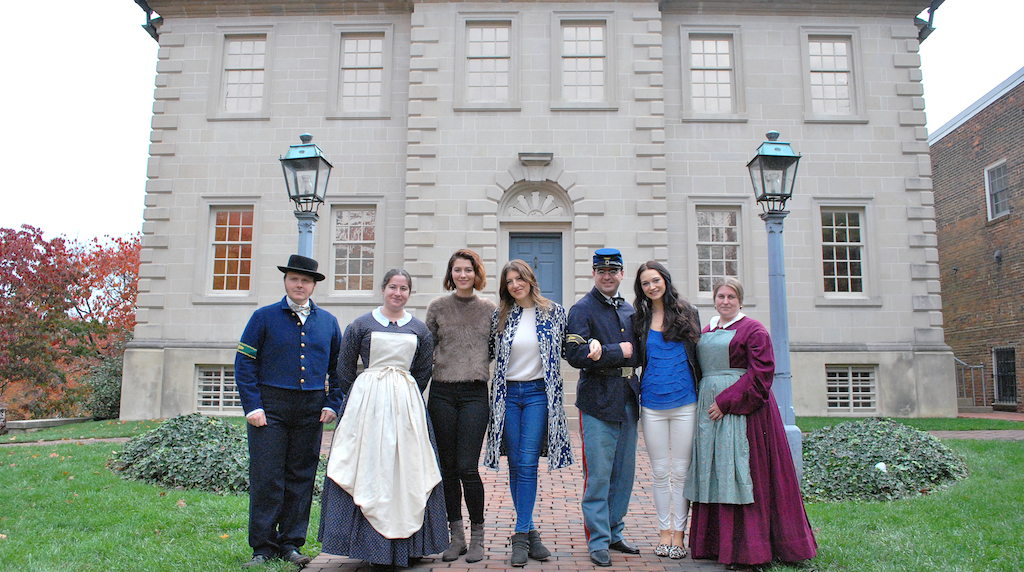 This modest building is the portal to Alexandria's African-American history, which has sites all over Old Town. Start here to see its current exhibit on Civil War–era "contraband"—black soldiers and their families who escaped from Southern slave owners to fight for the Union cause. A self-guided tour includes the restored cemetery where most of them are buried. 902 Wythe St.; 703-746-4356.
The popularity of the PBS miniseries Mercy Street—based on the Civil War hospital that once sat in front of this 18th-century mansion turned museum—has led administrators to dedicate its second floor to the time when Union officers and doctors lived there. Highlights include a surgical-room set with a 19th-century amputation kit. 121 N. Fairfax St.; 703-549-2997.
Exploring this park is almost like walking through time. Start at the edge of the Potomac, where the first DC boundary stone was laid in 1791. Then comes the lighthouse, established in 1855. The remains of a World War I shipyard lie farther back from the river, while the modern-day Woodrow Wilson Bridge looms over basketball courts and playing fields. Jones Point Dr.; 703‑235‑1530.
PBS lovers rejoice: Lee-Fendall's "Beyond the Battlefield" walking tour—which starts at the Lyceum on King Street—takes visitors to landmarks that figure into Mercy Street; its Downton Abbey tea and tour celebrate the fact that the real-life owner of Highclere Castle—which played Downton Abbey in the British series—is a descendant of this Old Town home's original owner, Phillip Fendall. 614 Oronoco St.; 703-548-1789.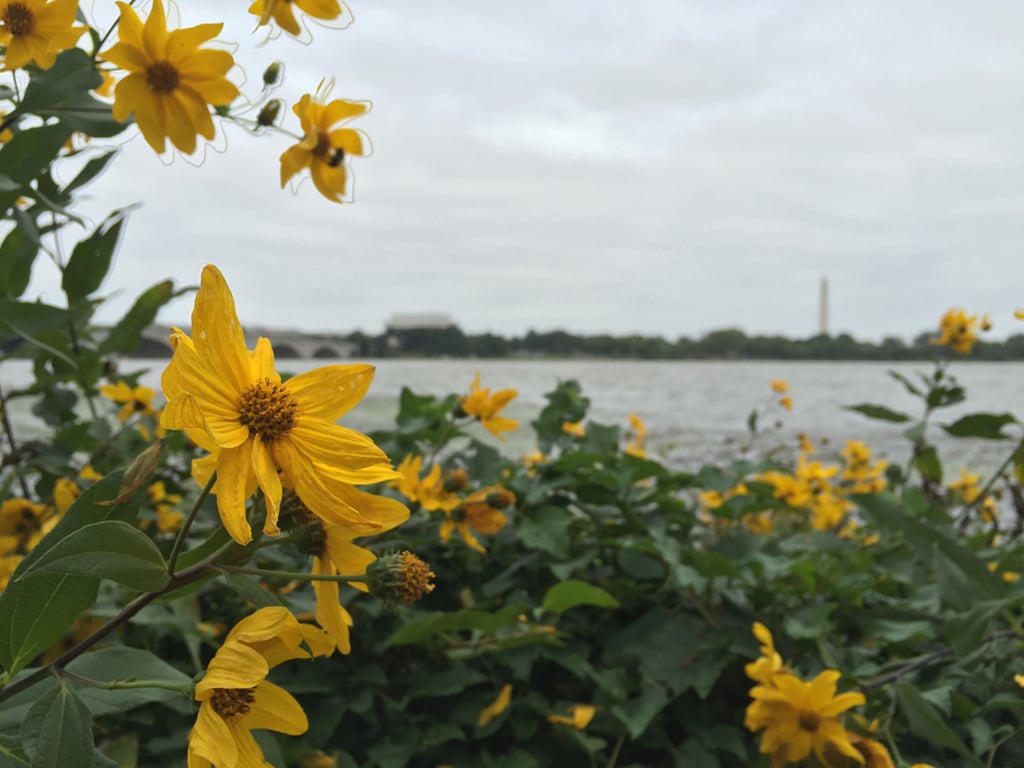 National Park Service rangers offer learn-to-ride and bike-safety classes for kids on the 18-mile trail that runs through Old Town to Mount Vernon along the Potomac River. The scenery changes quickly from the DC monuments and Reagan National Airport on the northern end to a more natural setting down south, where bikers and joggers can take a three-quarter-mile trail into grassy Dyke Marsh. 703‑235‑1530.
For the less intense history buffs among us, this 3½-hour walking tour of landmarks and architecture includes stops at four to five restaurants. Chefs at eateries such as Society Fair and Landini Brothers (the destinations change) prepare a special dish for each group's 12 to 14 members. 202-683-8847; info@foodtourcorp.com.
Why fight traffic to Nats Park when you can take a 30-minute boat ride to the stadium while drinking $5 beers? The Potomac Riverboat Company also partners with nearby restaurants to give discounts to passengers who want to start the party before boarding—and the parking is free with an online ticket purchase. Advance reservations recommended. Alexandria City Marina, 0 Cameron St.; 703-684-0580.
References in the Harry Potter books to dragon's blood and unicorn root weren't fantastical—they really existed, and you can see them in the second-floor storeroom at Leadbeaters, a working pharmacy for more than 140 years. Also on display are Civil War requisitions for the Mansion House Hospital and handwritten orders from Martha Washington. 107 S. Fairfax St.; 703-746-3852.
Where to Shop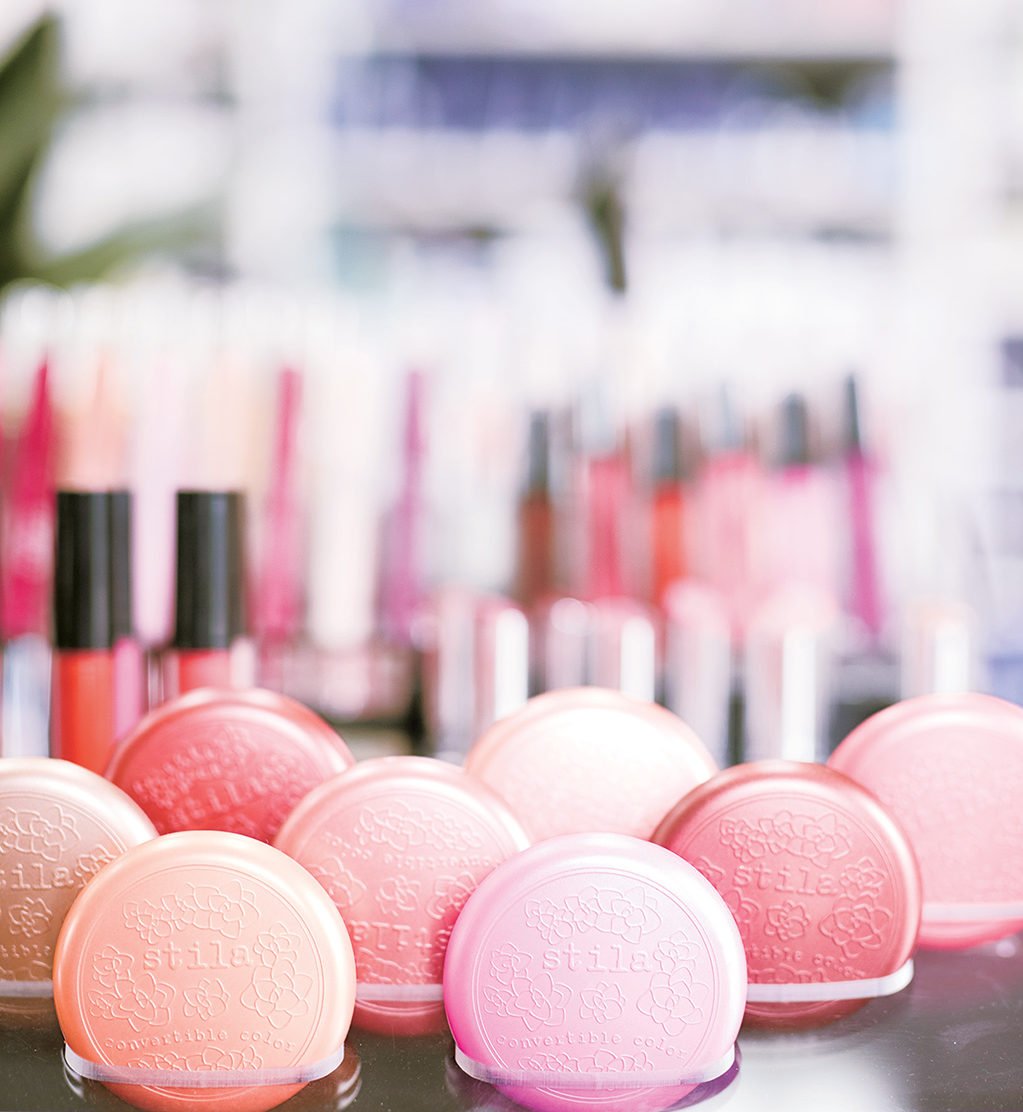 Acme's the place for classic Nelson bubble lamps and Eames chairs, but owner Pierre Paret also sells lesser-known names, such as '70s-era suspension chairs by Odd Knutsen and sculptor Mark Leary's Calder-like mobiles. Our favorite: custom portraits of your dog alongside a classic midcentury chair of your choosing, by Belgian artist David Cumps. 128 S. Royal St.; 703-836-0333.
This chic little emporium is a destination for beauty brands that are otherwise hard to find. Manager Elizabeth Whitcomb's current obsessions include Maya Chia face oils, the Alchimie Forever skin-care line, and makeup by Rouge Bunny Rouge. Mothers of young beauty mavens will appreciate the shelf of birthday-party supplies. 1000 King St.; 703-299-9652.
Owner Page Castrodale just celebrated the first anniversary of her second-floor shop across from Market Square. Locals and tourists alike climb the stairs for jewelry, gifts, and kitchen and home accessories by independent designers. Need a hostess gift? Consider some DC-map coasters. Brides will love Hannah Lois's beaded jewelry. 107 N. Fairfax St.; 703-566-0177.
A popular spot for canine-crazed Old Town, this dog (and cat) shop hosts three monthly adoption events with rescue groups. For those who can get their pet past the treats inside the front door, the shop's more popular items include whimsical Up Country collars, hardy Fluff & Tuff toys, and beds covered in Pendleton blankets that will actually look good in your living room. 705 King St.; 703-888-2818.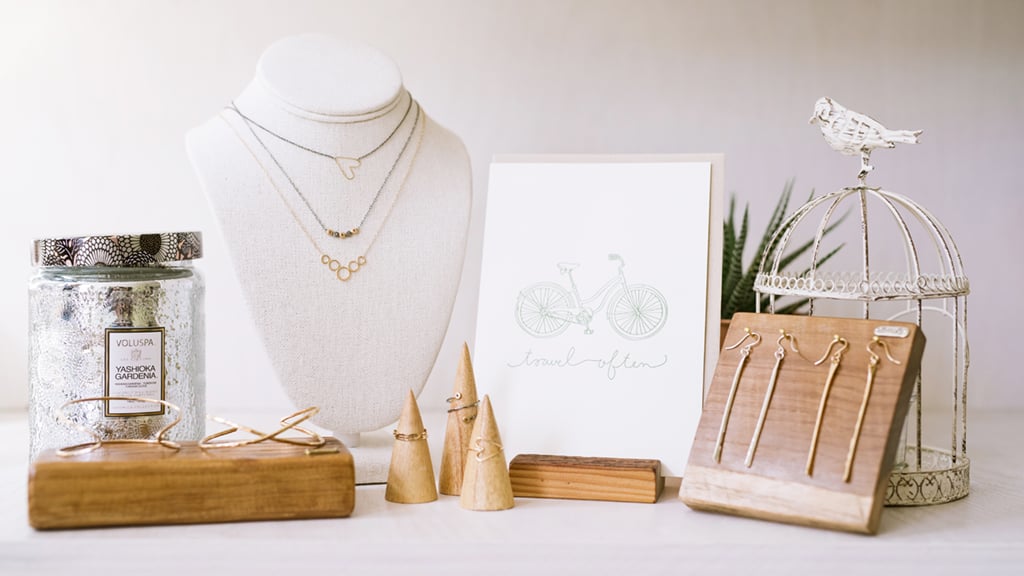 Donna and Chris Lewis scour Italy, France, and other parts of Europe for brands their customers are unlikely to come across elsewhere in Washington. You'll find Belvest blazers, handmade near Venice (customers can choose their own fabric); butter-soft deerskin Lattanzi loafers; and crisp Kiton trousers and trench coats. 309-B Cameron St.; 703-548-2452.
Young children grow out of their nice clothes before they've worn them out, which is why the smocked dresses, seersucker rompers, and infant layettes look like new at this upscale consignment shop. Strollers and a wall of shoes are also on offer, plus pregnant moms can find great deals on maternity wear upstairs. 122 S. Royal St.; 703-567-4518.
The minimalist interiors of this King Street shop make the perfect backdrop for pinning and Instagramming its stacked ring sets and dainty, layered necklaces—and that's by design, says owner Katya Ananieva. The trendy pieces are all the work of independent designers. 205 King St.; 703-836-8863.
Three levels of galleries on the Old Town waterfront house works in a dozen artistic genres by at least 275 artists. A stroll can take you from the earthy ceramic tableware of the Hollin Hills Potters collective on the ground level to Eric Margry's engraved jewelry on the second floor to Liang Wei's ethereal watercolors up top. 105 N. Union St.; 703-838-4565.
New York native Ursula Baukol scours auctions and estate sales for the vintage furnishings, accessories, and art she stocks, including delicate French vases and midcentury furniture. Also popular: her vintage-clothing salon, where customers are currently gravitating toward high-waisted pants and flowing caftans. An expanded inventory is available at Baukol's Springfield warehouse every other weekend. 1215 King St.; 703-518-5301.
Where to Eat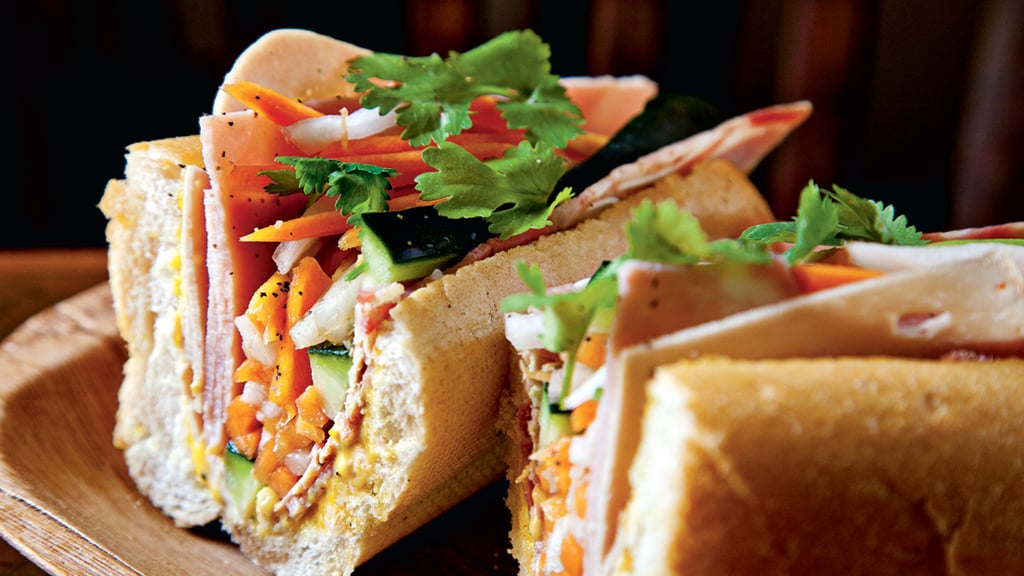 Tucked away on the edge of Old Town near the placid Oronoco Bay Park, A la Lucia serves steady, reliable helpings of house-made pasta and brick-oven pizza to its neighborhood regulars. Look for daily fish and pasta specials, and leave room for the house-made gelato milkshakes. 315 Madison St.; 703-836-5123.
Steampunk meets nautical in this waterfront bar and eatery—an appropriate setting for the local musicians and bands that play here five days a week. The seasonal, seafood-driven menu currently features soft-shell crabs—best enjoyed in the ample outdoor dining area, which, with its up-close Potomac view, is the restaurant's real attraction. 5 Cameron St.; 703-739-6090.
The quiet enclave, with soft music and wine stacked along the wall, isn't your typical grab-and-go Vietnamese sandwich joint. Its bánh mì sandwich offerings include catfish and fried-egg-and-mortadella along with more classic combinations. The menu also beckons with summer rolls; rice and vermicelli platters; and traditional pho soups. 407 Cameron St.; 703-549-0800.
Not many places can say that they've been serving dinner since 1770. Waiters dress in period costume at the restaurant adjoining the historic tavern turned museum, but expect modern takes on "George Washington's favorite" duckling and the "gentleman's pye" of beef and lamb. The first President likely never dined on a grilled-vegetable napoleon, either. 138 N. Royal St.; 703-548-1288.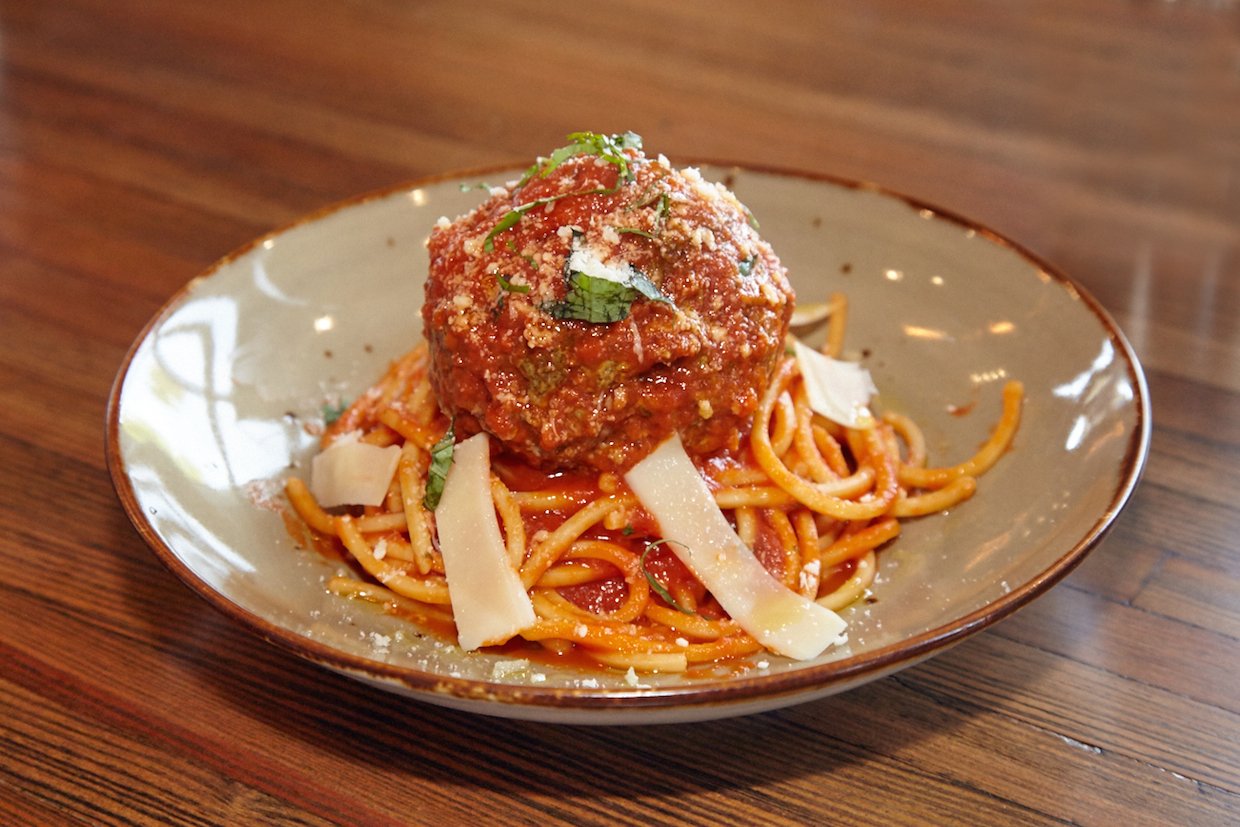 A chalkboard lists the day's oyster specials, chosen from 400 Virginia varieties. Much of the seafood-heavy menu is written daily, but expect seasonal favorites, such as locally sourced crab-and-corn tamales and soft-shell crabs. 1026 King St.; 703-739-4265.
Chef Sebastian Tavel and his staff of three (a cheese monger, wine manager, and table server) provide an intimate experience. The bistro menu comes from Amish farms, with seasonal highlights such as lamb merguez and wild-nettle ravioli. True to its name, La Fromagerie also offers customized cheese and meat boards. 1222 King St.; 703-879-2467.
Lena's family dinner to go (with salad, entrées, and dessert) is perfect for commuters rushing home from the Braddock Road Metro, while its corner patio is a nice place to linger with a wood-fired pizza. Start the week with Meatball & Martini Mondays, when you can get a giant meatball for $7 and one of five signature martinis for the same price. 401 E. Braddock Rd.; 703-683-5330.
A two-month renovation this spring transformed the Majestic from its pared-down dining room to a richly hued, Art Deco–inspired salon setting with art-filled walls. Chef Gaby Hakman's menu continues to embrace Modern American food, while a new rotisserie allows her to offer daily specials off the spit. 911 King St.; 703-837-9117.
The industrial interiors and photographic murals play to the history of Old Town's Parker Gray neighborhood, where this restaurant is located. Standouts include marrow burgers and lamb meatballs. The cocktail menu features "house craft" creations such as Mason Punch, with vodka, honey-tarragon syrup, and grapefruit—served in a Mason jar, of course—plus classics like old fashioneds and Manhattans. 728 N. Henry St.; 703-548-8800.
Freelance writer Jennifer Sergent blogs at DC by Design and can be reached at jennifersergent@verizon.net. On Instagram, she's @jensergent.
This article appears in our June 2016 issue of Washingtonian.