Father's Day gifts can be hard. You never could figure out whether dad was a large or extra large in button-downs, his choice in socks is questionable, and that Darwin biography you gave him last year predominately functions as a coaster. But for dads who covet their time hustling over the stovetop, consider a utilitarian option. Whether used to slice-and-dice, stew, or just to hold the 6 o'clock beer, here are a few suggestions for Father's Day gifts that go beyond the grill.
A workhorse piece of kitchen crockery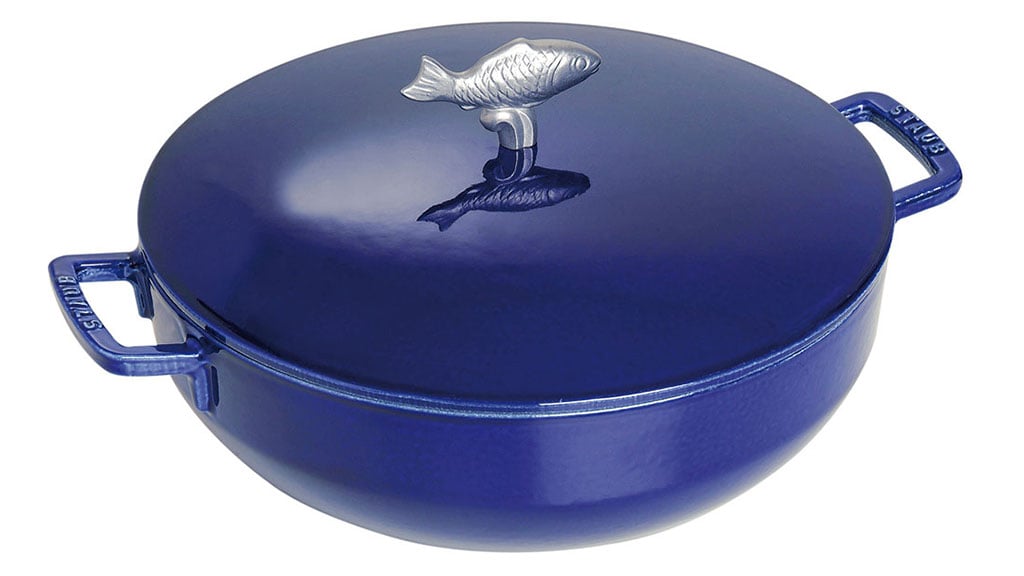 Staub's handsome bouillabaisse pot (named for the classic French seafood dish) is great for making hearty soups and chowders, stews, and other one-pot meals. The enamelled cast iron surface allows for maximum efficiency with minimal care, so it will last through the seasons. $299.95 at Sur La Table.
A foolproof wake-me-up (think of it as breakfast in bed without the fuss)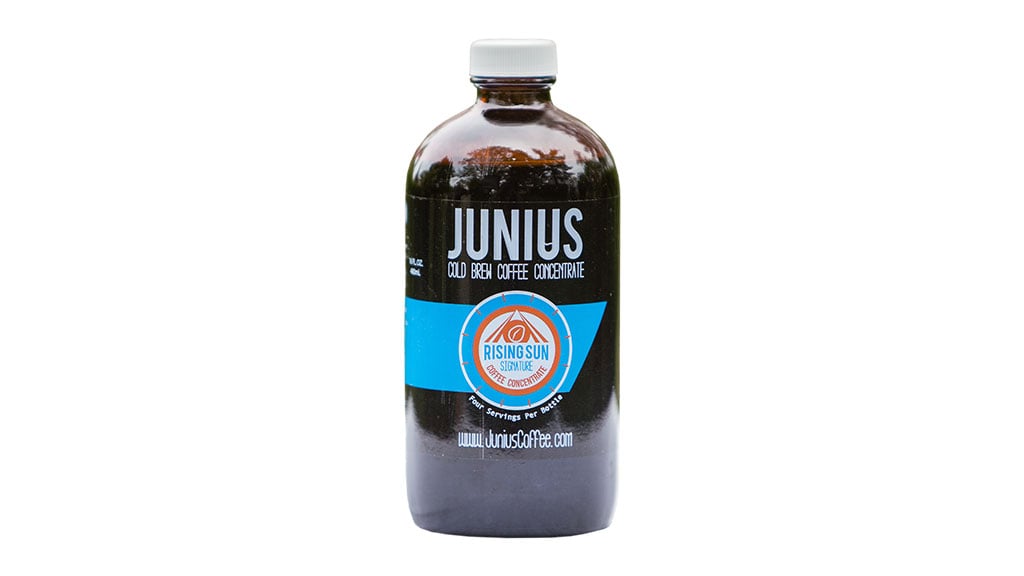 Fair trade coffee (with 70% less acidity than hot brew) makes for a quick and easy morning solution. Made right here in DC, Junius Cold Brew comes in two flavors, their signature Rising Sun blend, and a rotating flavor-du-jour the Driver Brew. You can purchase the bottles in pairs or, even better, sign up for a subscription in order to have dad's coffee fix delivered to his door monthly. 2 16oz bottles for $20; $350 for a year-long gift subscription; 2 bottles makes 8 8oz cups of coffee; available at Junius Coffee.
Locally-made mixers and accoutrements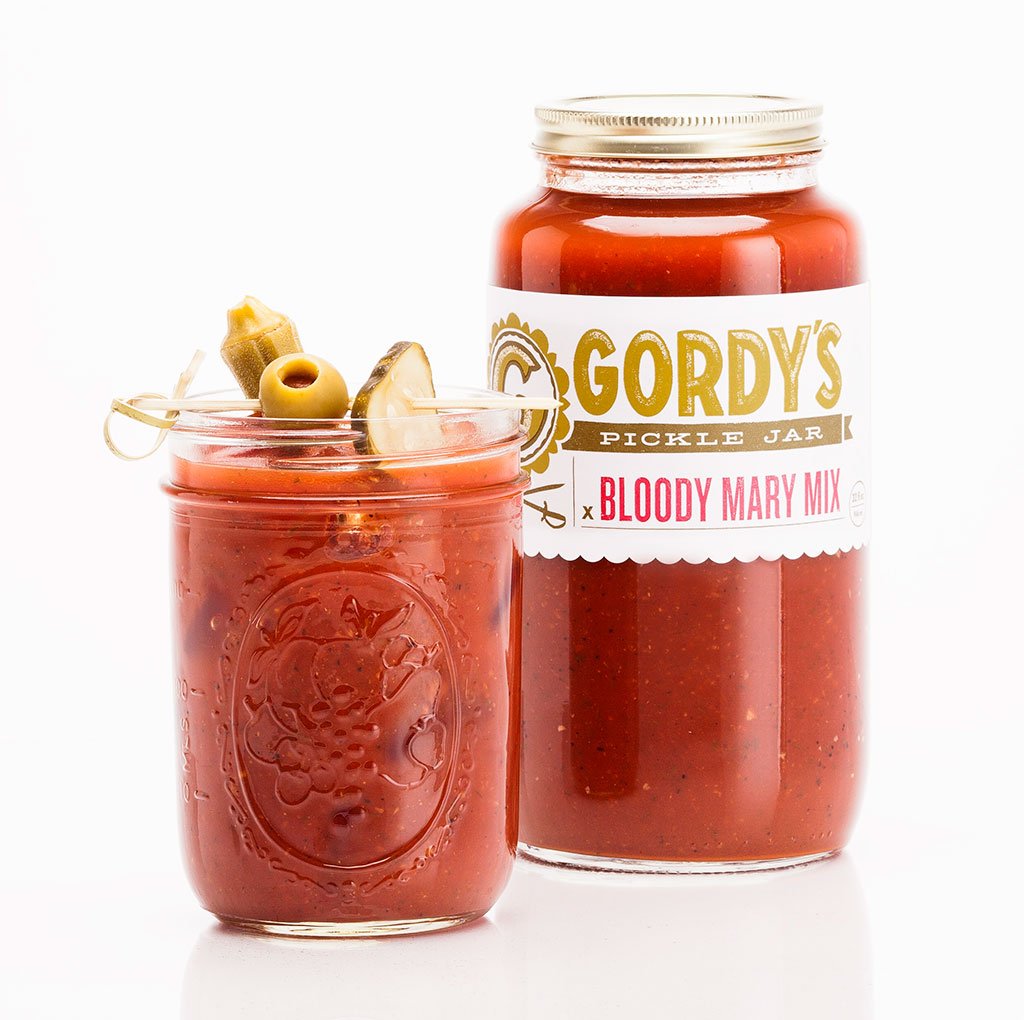 Gordy's Pickle Jar line can help prep a gourmet bloody Mary or charcuterie plate with minimal effort. For fathers who are less concerned with the DIY-approach and more interested in a quick-fix, pair the rich tomato-and-cucumber-water-based mix with Thai-Basil Jalapeños or Cajun Okra spears for a stacked bloody Mary. Bloody Mary Mix, $12; Thai-Basil Jalapeños, Cajun Okra, $10 each; available online at Gordy's Pickle Jar or in-store at Salt & Sundry.
A comprehensive grilling bible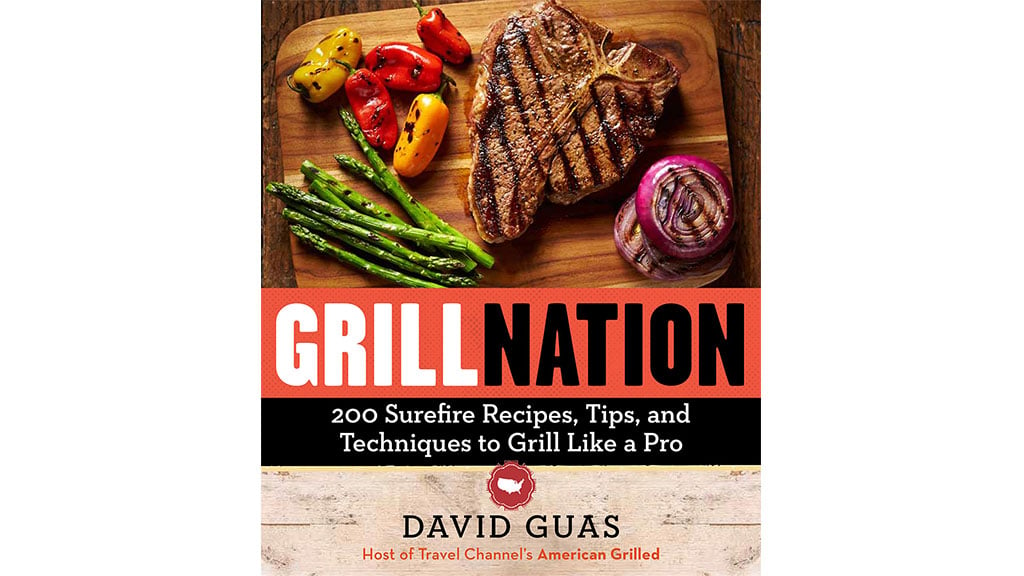 DC-based by way of New Orleans, chef David Guas' definitive tome on grilling leaves little room for error, covering everything from wood chip types to the anatomy of the grill, not to mention over 200 recipes that even the most inexperienced griller can approach with confidence. Available in-store at Bayou Bakery locations or online for $24.95.
Flasks with flare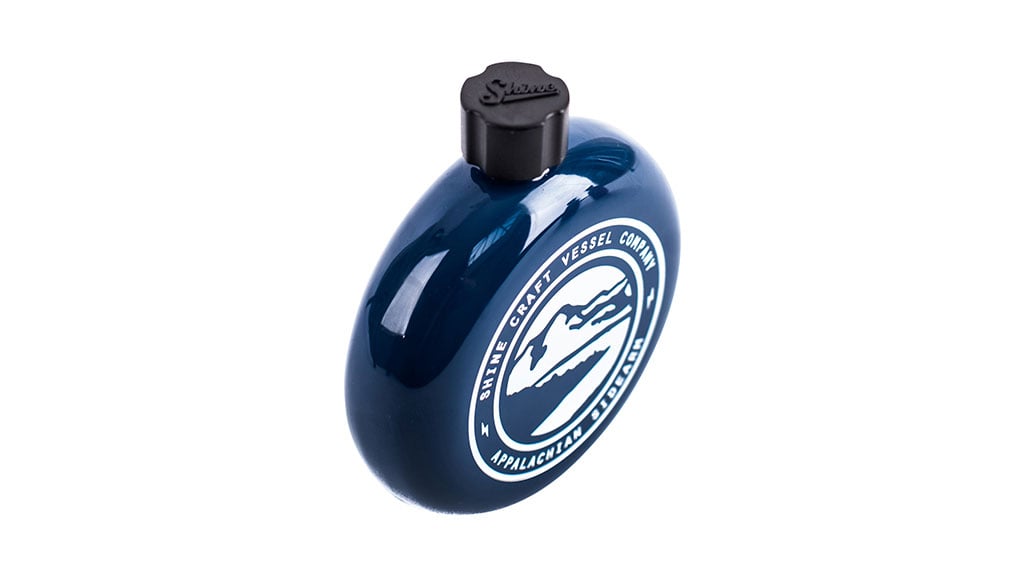 As Richmond-based Shine Vessel Co. describes their Appalachian Sidearm flask, it's an "essential tool for any bootlegger hell bent on getting spirits where they need to go." Whether that's out on a rugged wilderness trail or simply passed around a backyard pool party, all you need to do is fill up this bright, 5oz sipper and go. $18 at Shine Vessels.
A DIY-kit for gin lovers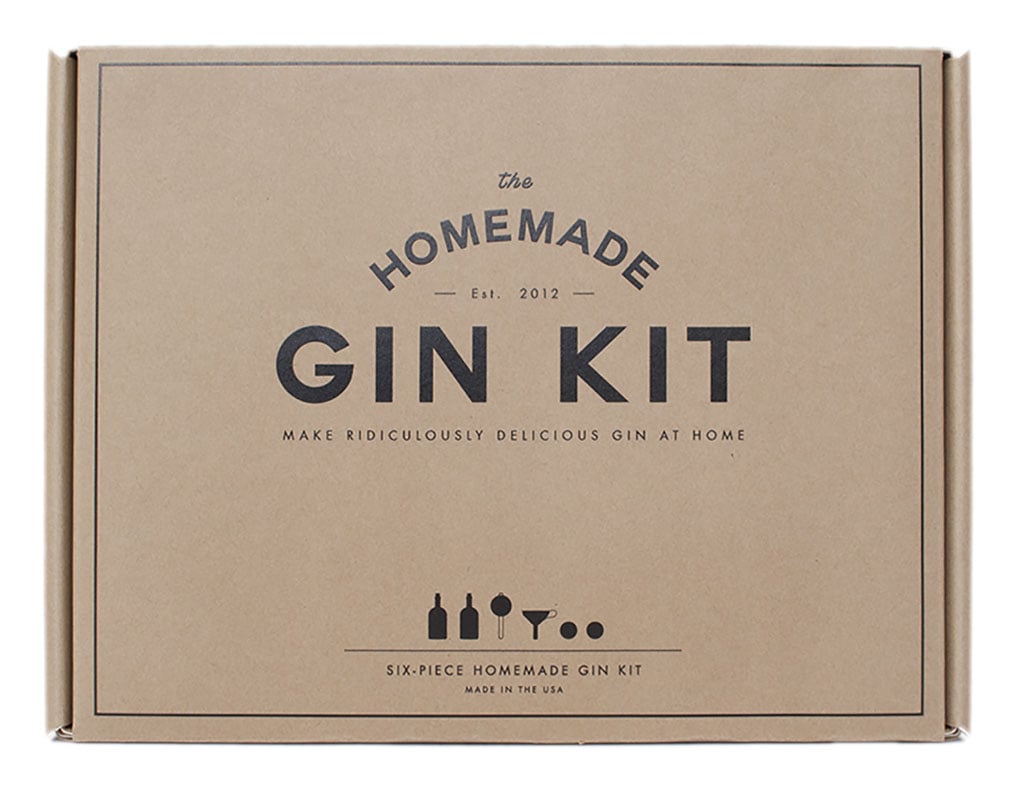 Launched in Arlington, Virginia, in 2012 the Homemade Gin Kit was designed to help people tap into their inner mixologist. All Pops needs is a generic bottle of vodka, a medley of herby goods (juniper berries, aromatics, and other botanicals) and 36 hours, and he's ready to try his hand at an aviation or mild negroni. Extra spice tins and blends let him tweak his concoction for further creations. $49.95 at Homemade Gin Kit.
A local pride pint glass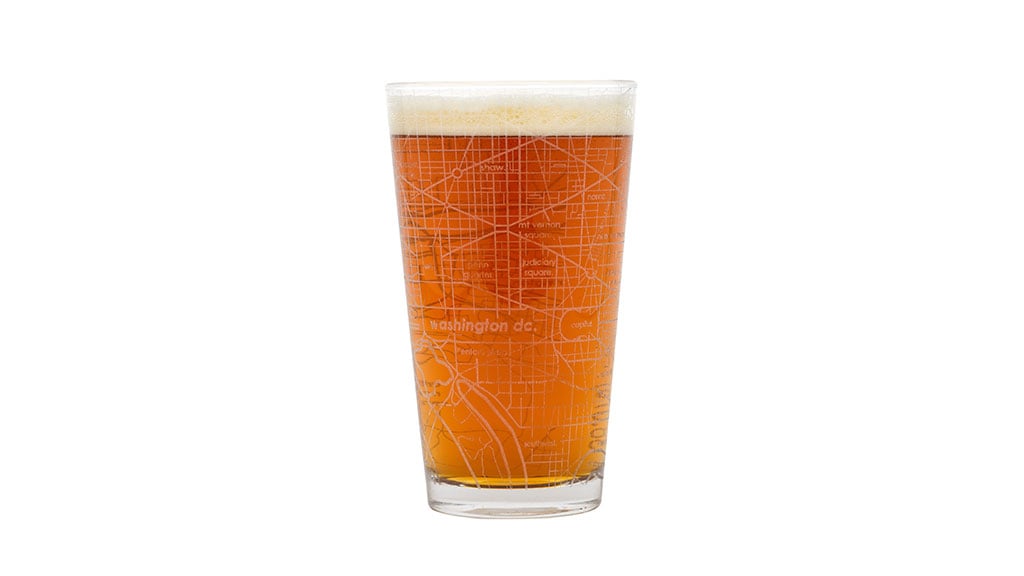 Rinse, chill, fill with dad's favorite local suds, and watch the street search ensure. (They also have Baltimore, Annapolis, and Richmond options.) Washington DC street map pint glass, $16 at UncommonGreen.
Quick cleanup options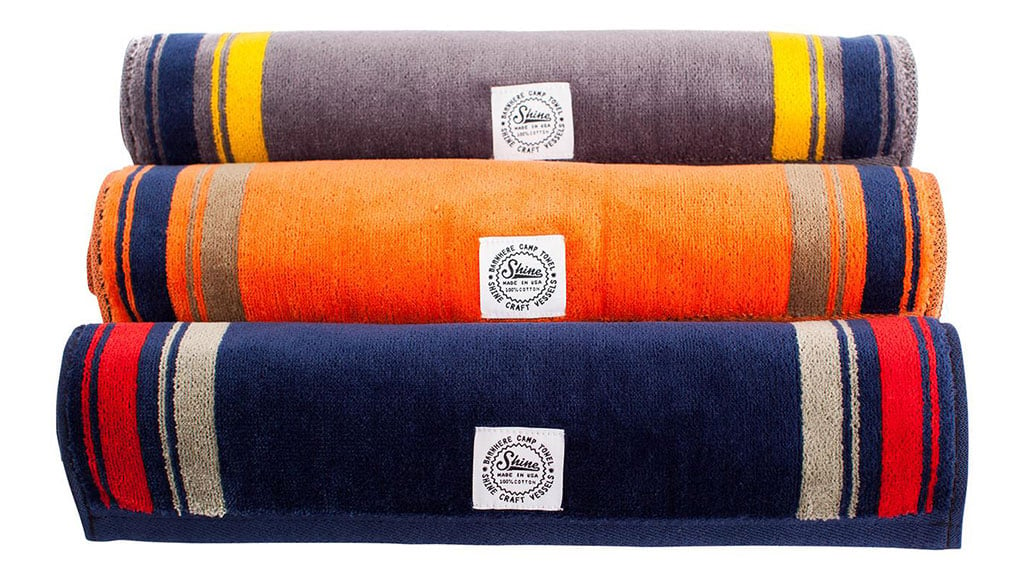 Also from Shine, these ultra-thick cotton towels inspired by vintage camp blankets make great Father's Day gifts. There for the inevitable spill, to wipe off kitchen counters, or clean up charcoal-smeared hand, the series looks damn handsome too. $19.99 or $54.99 for a set of three at Shine Vessels.
A professional-grade chef's knife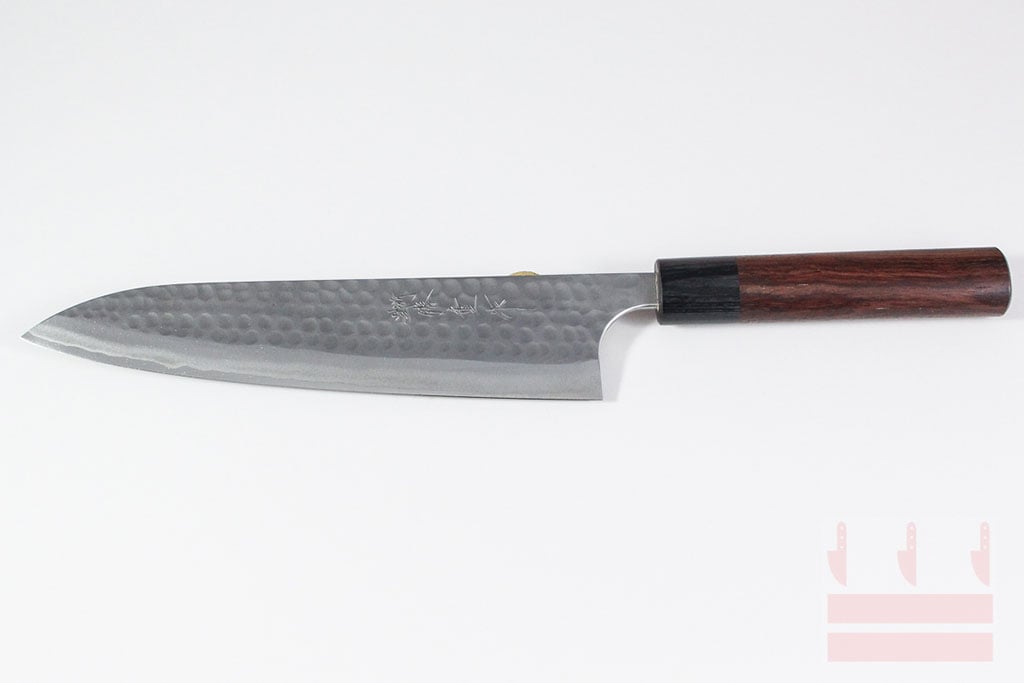 For dad's that get into mincing, dicing, and precision meat cuts, consider a chef-grade knife. The Gyuto knife is hand-forged by craftsman Katsushige Anryu using Aogami steel–long considered to be among the highest quality carbon steels for knife-making. $150-$250 (depending on size) at DC Sharp in Union Market.
Barrel aging for the brown-liquor enthusiast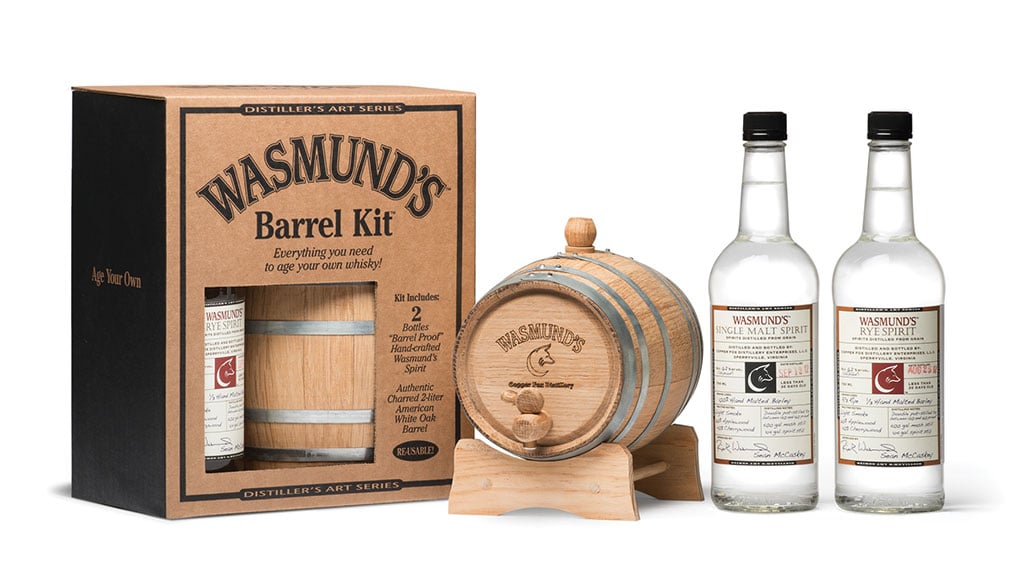 The big kahuna. A Father's Day gift for the dad whose been extra awesome, this ultimate barrel aging set from Sperryville distillery Copper Fox includes two 750 ml bottles of the single malt or rye whiskies, a two-liter, lightly charred American Oak mini barrel, and the satisfaction of pouring one's own spiced masterpiece right from the spigot. Available at West Dupont Circle Wines and Liquors for $109.99.