The monogram makes sense for Washington. In this meeting place of Southern prepsters and Northeastern Ivy Leaguers (neither group shy about initialing its personal items), where a last name still opens many doors, monograms nod to lineage without shouting it.
And they're having a moment. In Georgetown, Cuyana just wrapped a two-month pop-up that featured instant monogramming on its leather bags. Farther down Wisconsin Avenue, local e-tailer Tuckernuck will offer a monogram bar when its first brick-and-mortar space opens in July.
Monogramming makes sense for the season. As we celebrate grads, dads, and newlyweds, it remains one of the most thoughtful ways to commemorate a special occasion.
"When you monogram something, the recipient knows you put extra time into your gift," says Debbie Whyte, the Chevy Chase monogrammer behind the robe that Joe Biden gave Ellen DeGeneres for her 57th birthday. "It means so much more that way."
These days, there are more options for what we affix our initials to—Nick Somers of Del Ray Monograms inscribes everything from disposable party cups to metal wreath hangers. Personalized barware especially is booming in sales.
When it comes to design, possibilities also abound. Tuckernuck cofounder Jocelyn Gailliot suggests smaller sizing and unexpected positioning for a more current look. Try a monogram on the edge of a pillowcase, tiny initials on the inner arm of a button-up, or a last name along the bottom edge of a tie.
How To Monogram It
| | |
| --- | --- |
| | A married woman who has taken her husband's last name. Example: Catherine Alden Morris. |
---
| | |
| --- | --- |
| | Same-sex couples and those who won't have the same last name. Example: James Halden and Amit Patel. Follow the order of names as listed on the wedding invitation. |
---
| | |
| --- | --- |
| | Engaged couples who will take the same last name. Example: Teresa Cassano and Fabian Dominguez. In a heterosexual couple, the woman is listed first. |
---
| | |
| --- | --- |
| | A name with a nobiliary particle. Example: Sylvia Rachel Von Elm. |
Gifts To Give
For the Newlyweds
Your parents once gave: Hand Towels (Linen Hemstitch guest towels, $19 each–plus monogram–at Pottery Barn)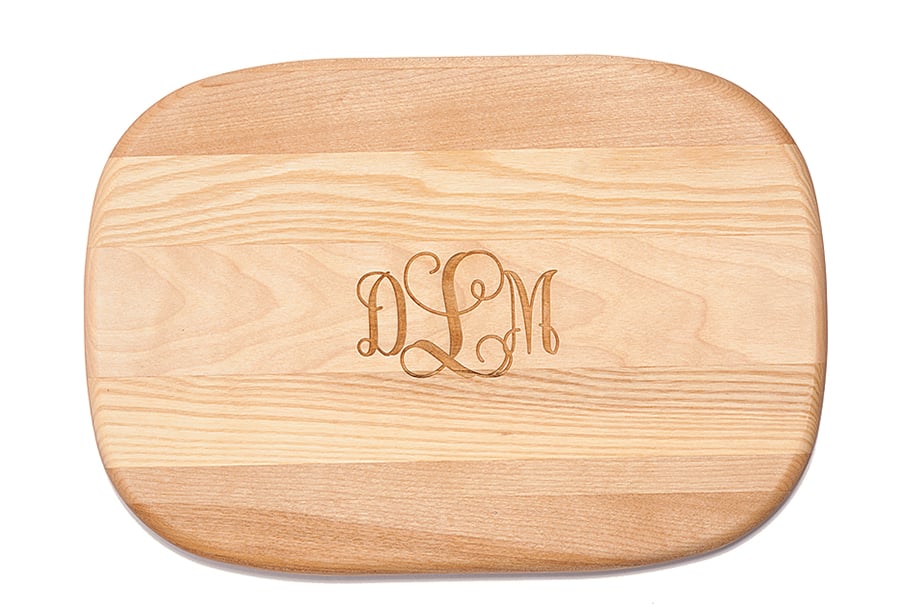 You'll give: Wooden cutting board (Carved Solutions cutting board, $55 at Tuckernuck)
For the New Baby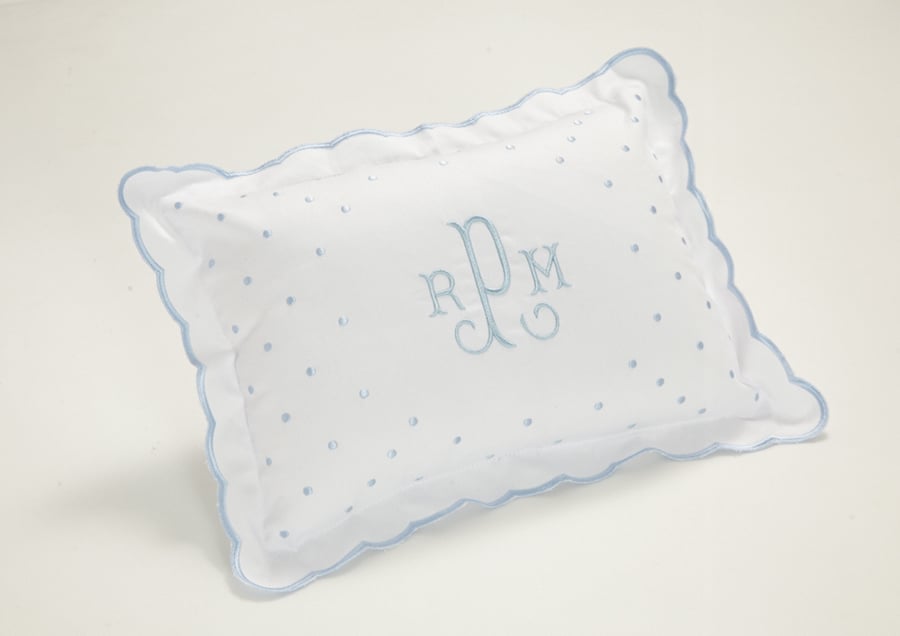 Your parents once gave: Blankets and pillows (Monogram Baby Pillow, at Del Ray Monograms)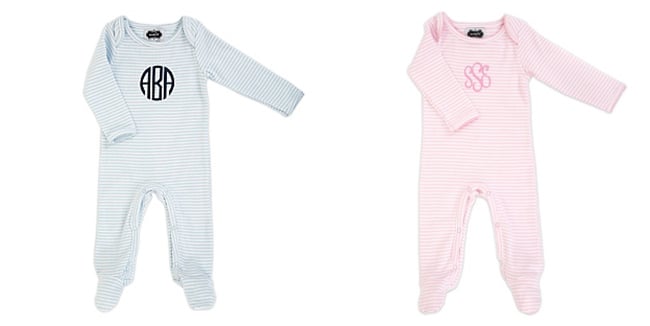 You'll give: Wearables such as onesies that later become keepsakes (Striped sleeper, $25–additional $10 for monogram–at Things Remembered)
For Dad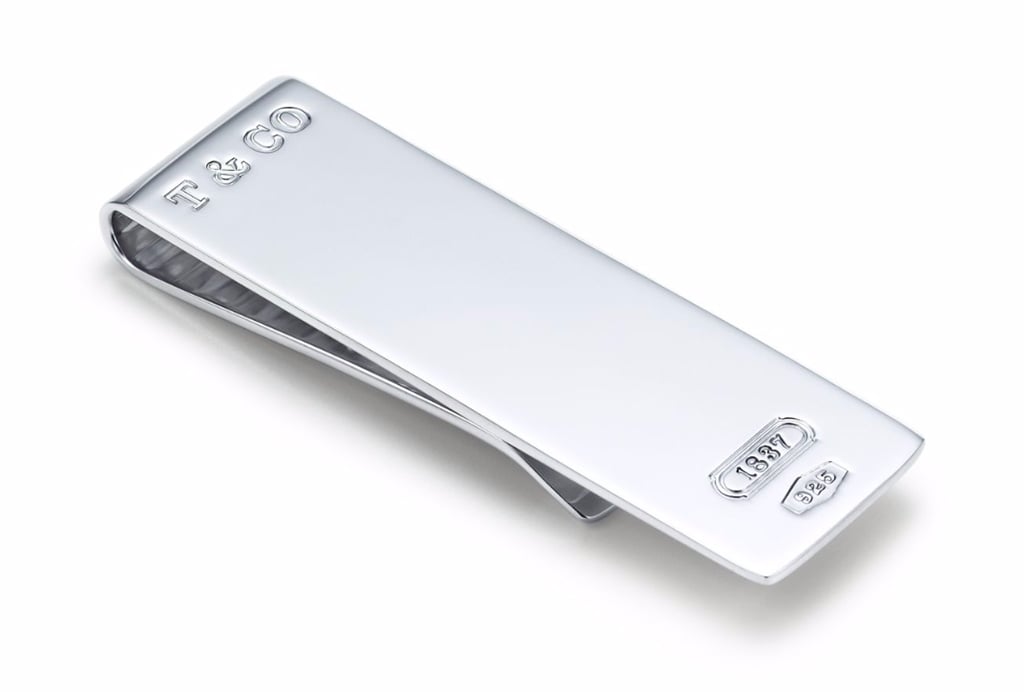 Your parents once gave: Sterling-silver money clip (Tiffany 1837 money clip, $185–plus $15 to $50 for engraving–at Tiffany & Co.)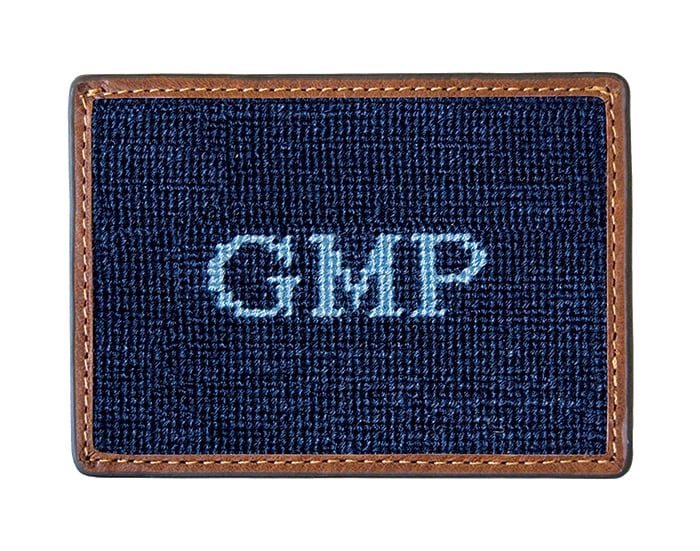 You'll give: Needlepoint credit-card wallet (Monogrammed card wallet, $90 at Smathers & Branson)
For Mom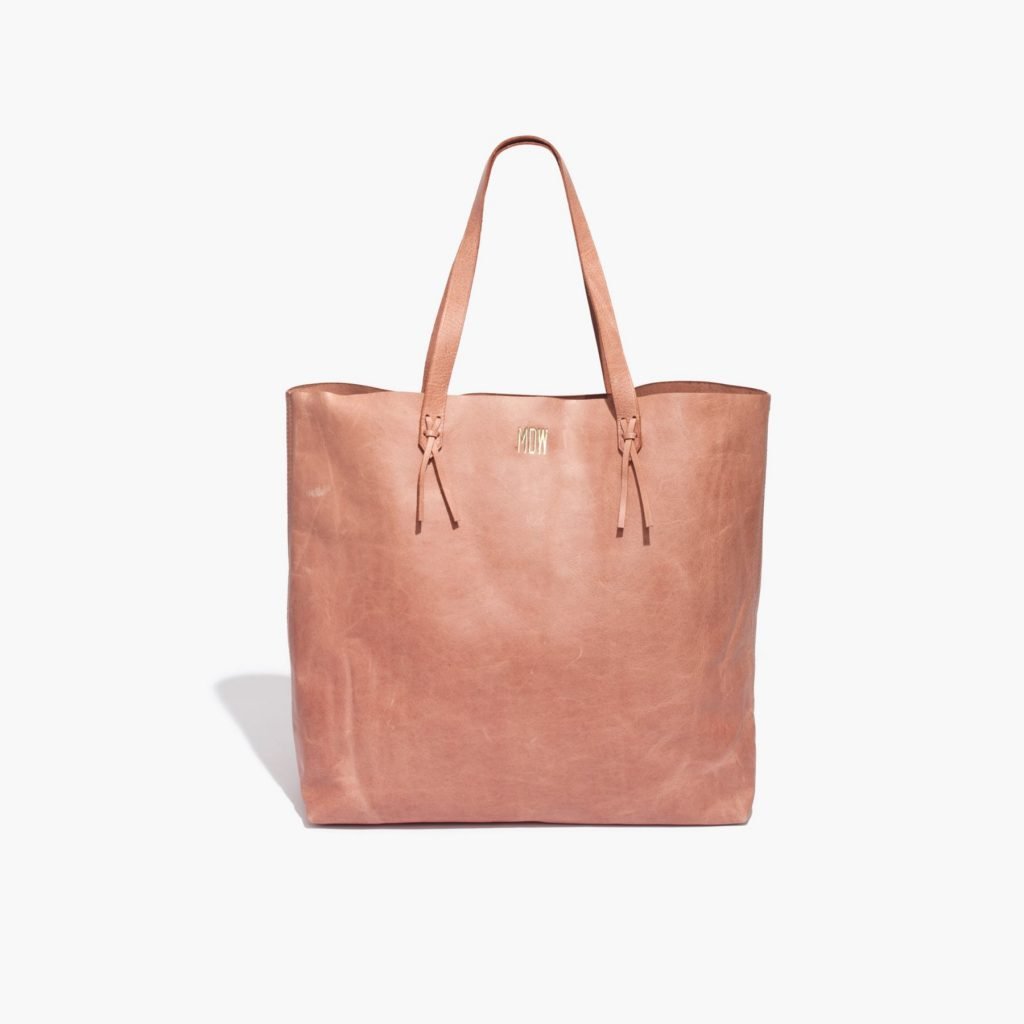 Your parents once gave: Oversize tote ("The transport tote", $168 at Madewell)
You'll give: Travel jewelry roll (Travel jewelry case, $65 at Mark & Graham)
For Groomsmen
Your parents once gave: Flask (Smathers & Branson monogrammed needlepoint flask, $100 at Tuckernuck)
You'll give: Dopp kit (Harwick travel kit, $35–plus $10 for monogram–at J. Crew)
For Bridesmaids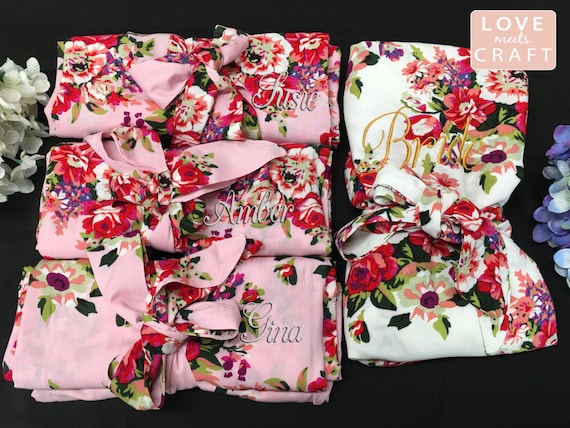 Your parents once gave: Robe (Floral cotton monogram robes, from $50 each lovemeetscraft.etsy.com)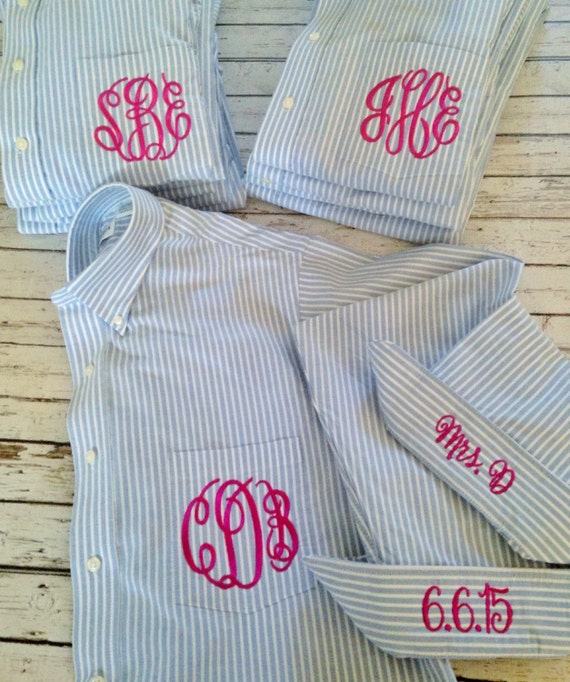 You'll give: Oversize oxford shirt (Striped men's oxford with monogram, $35 at monkeyseeboutique.etsy.com)
For the Just-Engaged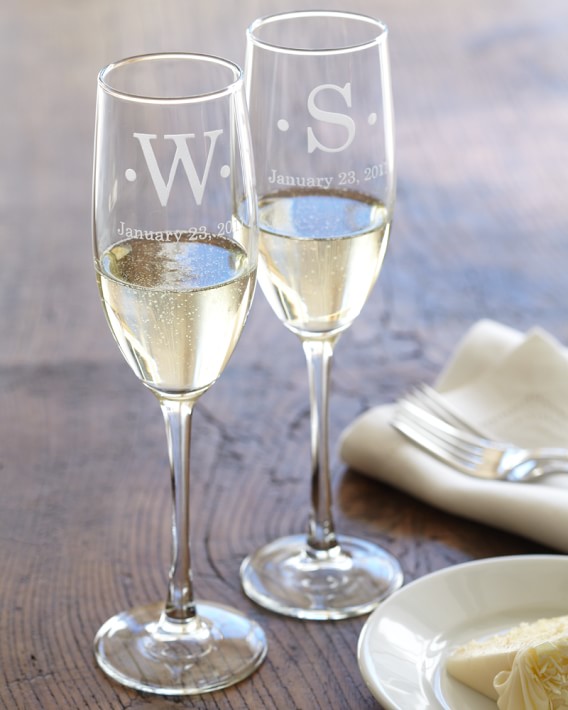 Your parents once gave: Toasting flutes (Flora toasting champagne flutes, $50 for set of two at Williams-Sonoma)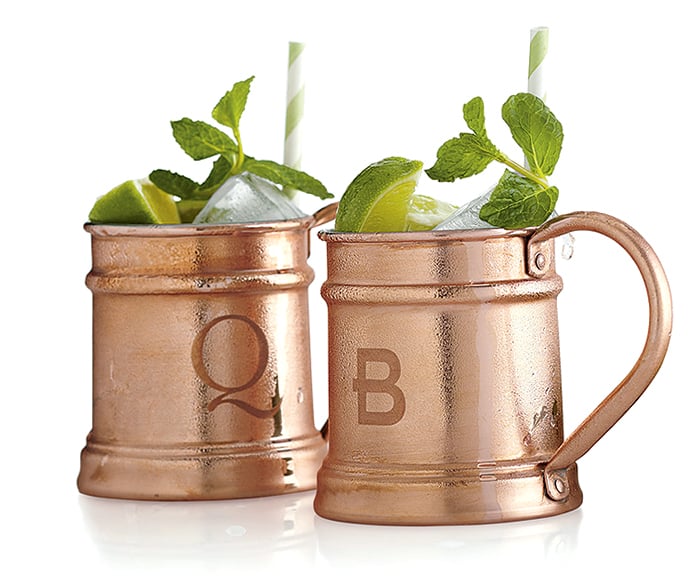 You'll give: Copper mugs for Moscow mules ($30 each at Mark & Graham)
For High-School Grad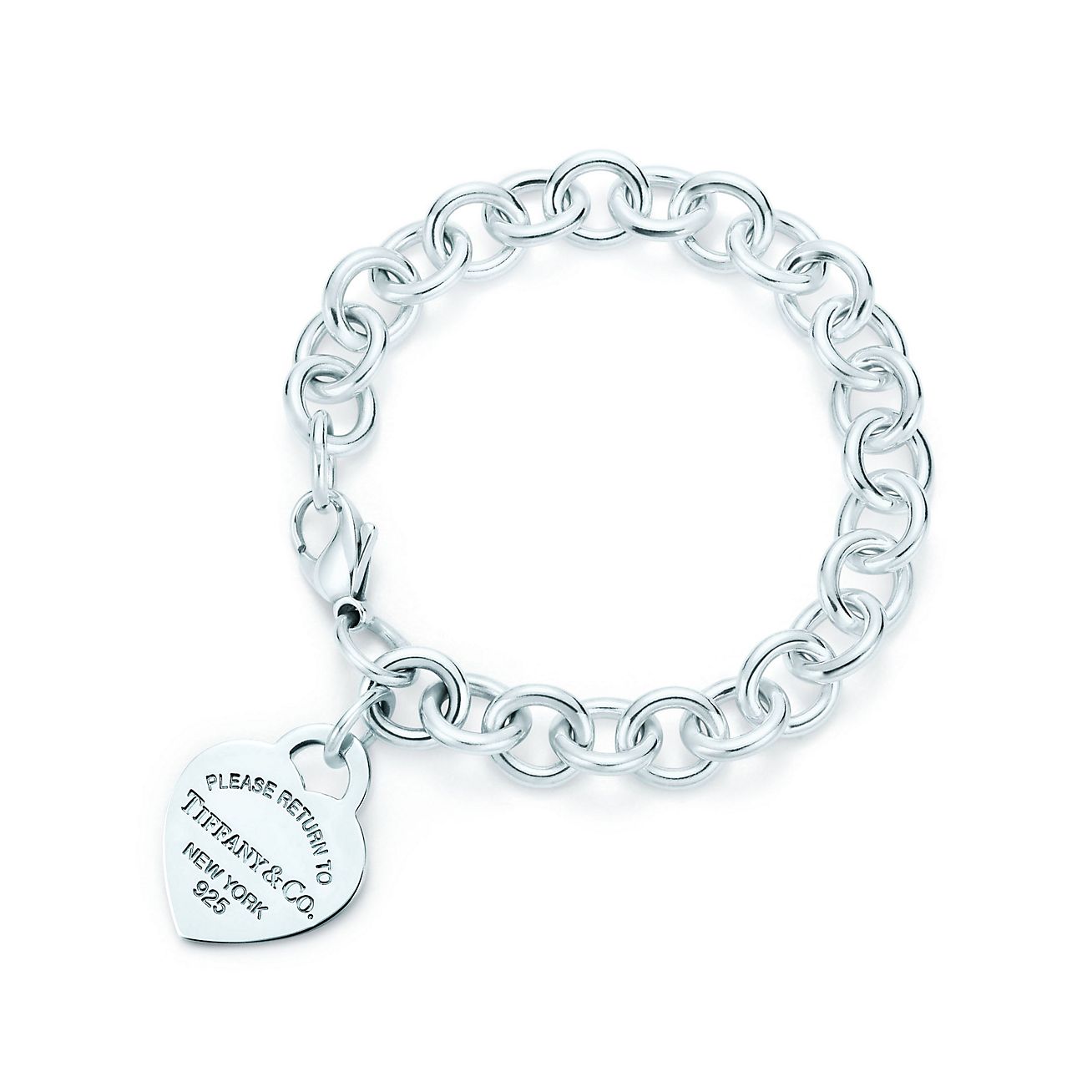 Your parents once gave: Tiffany bracelet (Heart Tag Charm Bracelet, $300–plus $15 for engraving–at Tiffany & Co.)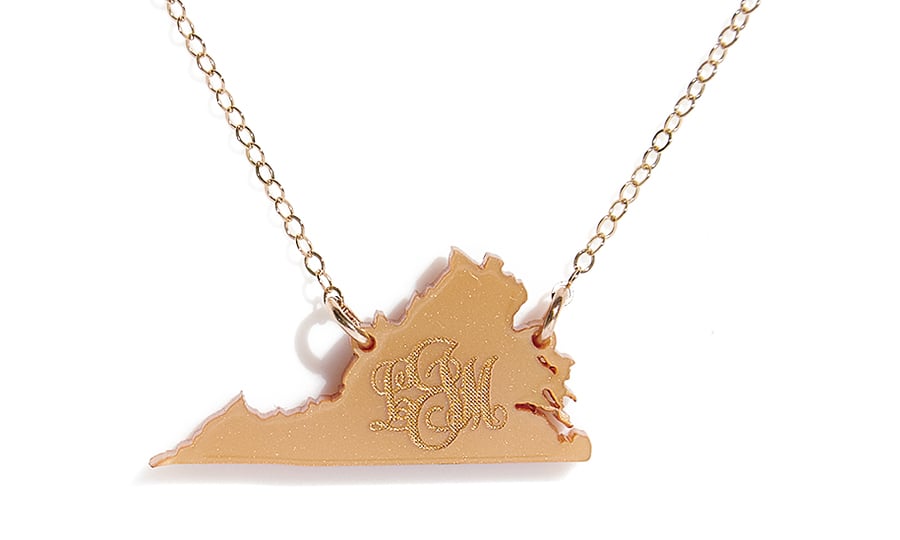 You'll give: State charm necklace (Moon & Lola acrylic necklace, $48 at Del Ray Monograms)
For Literally Anyone
Your parents once gave: Stationery set (Peony dip dye card set, $18 for 6 at Fig. 2 Design)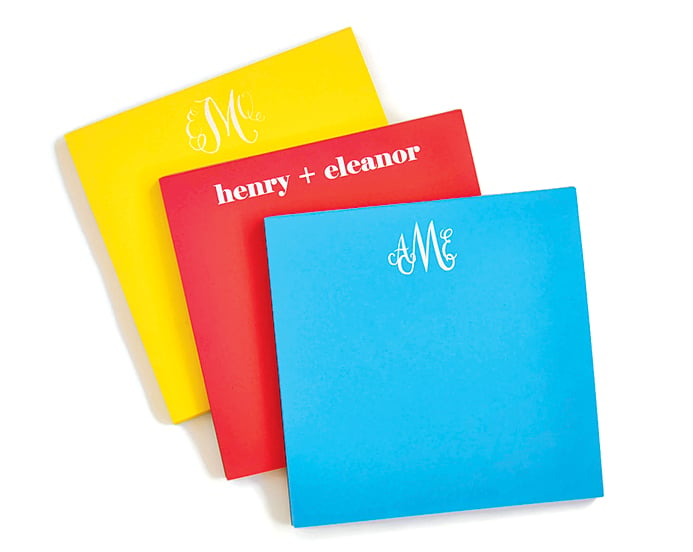 You'll give: Notepads; memo cubes (Personalized notepads, $25 each at Haute Papier)
This gift list was compiled with the help of Jocelyn Gailliot, Nick Somers, and Debbie Whyte.
Where To Get It Done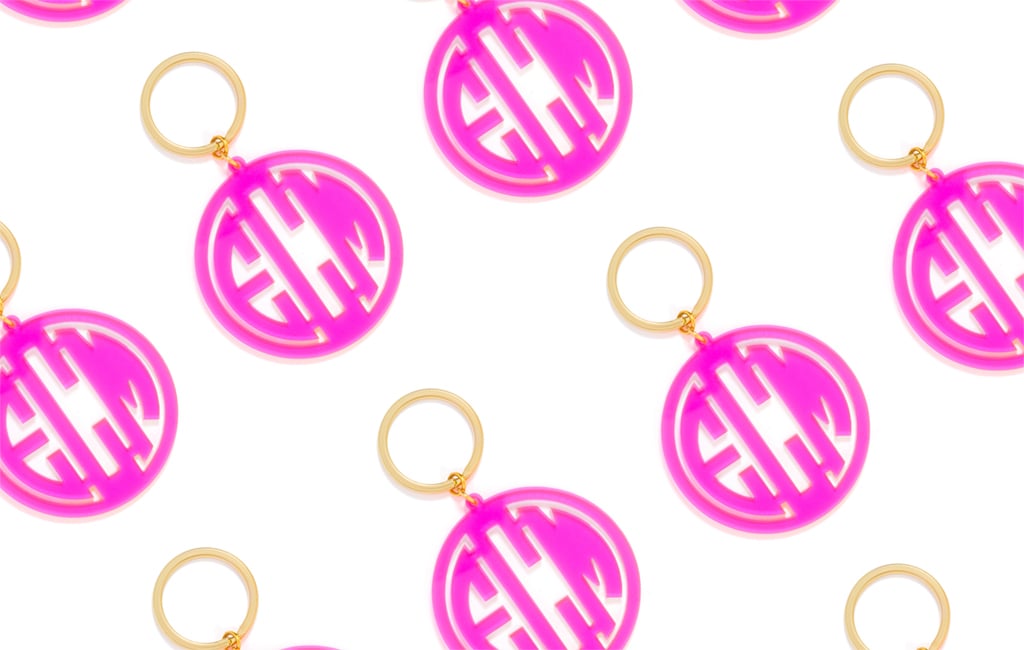 2005 Mount Vernon Ave., Alexandria; 301-751-8281.
309 Cameron St., Alexandria; 703-566-6582.
Georgetown store opening in July
5801 Hillburne Way, Chevy Chase; 301- 657-5073.
This article appears in our June 2016 issue of Washingtonian.