Marriages come together in all different ways, and in the case of Cory Bullock and 'Iolani Lightbourne, it was a mix of insane chance and a shared love of travel. Their gorgeous day celebrated both, as you'll see in the photos below by Venessa Ramirez of Vness Photography.
Like B&G on Facebook | Follow B&G on Instagram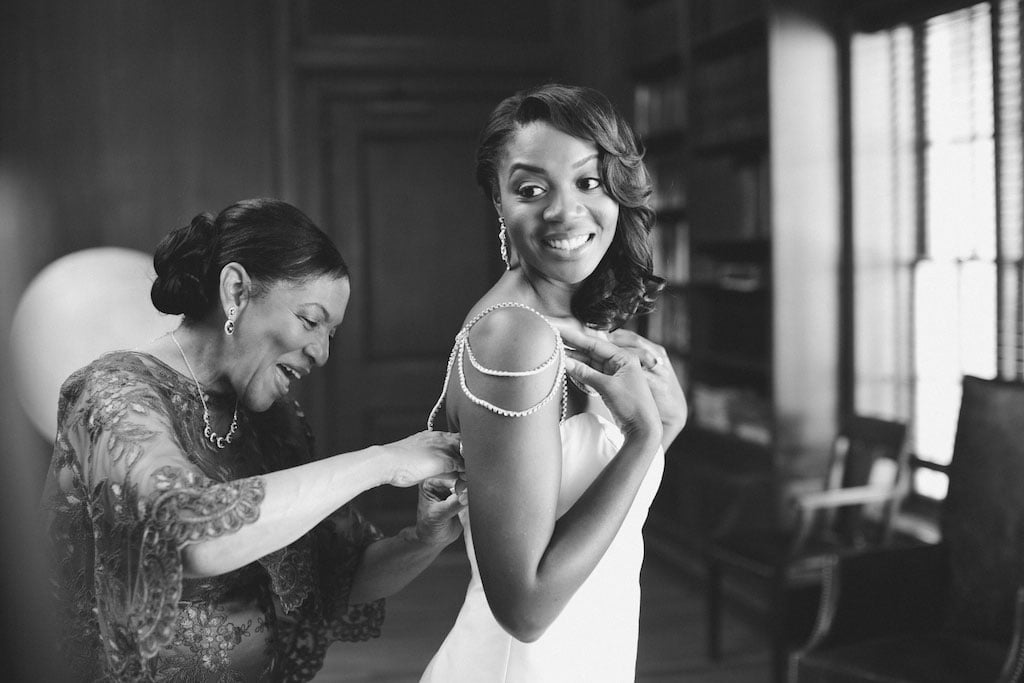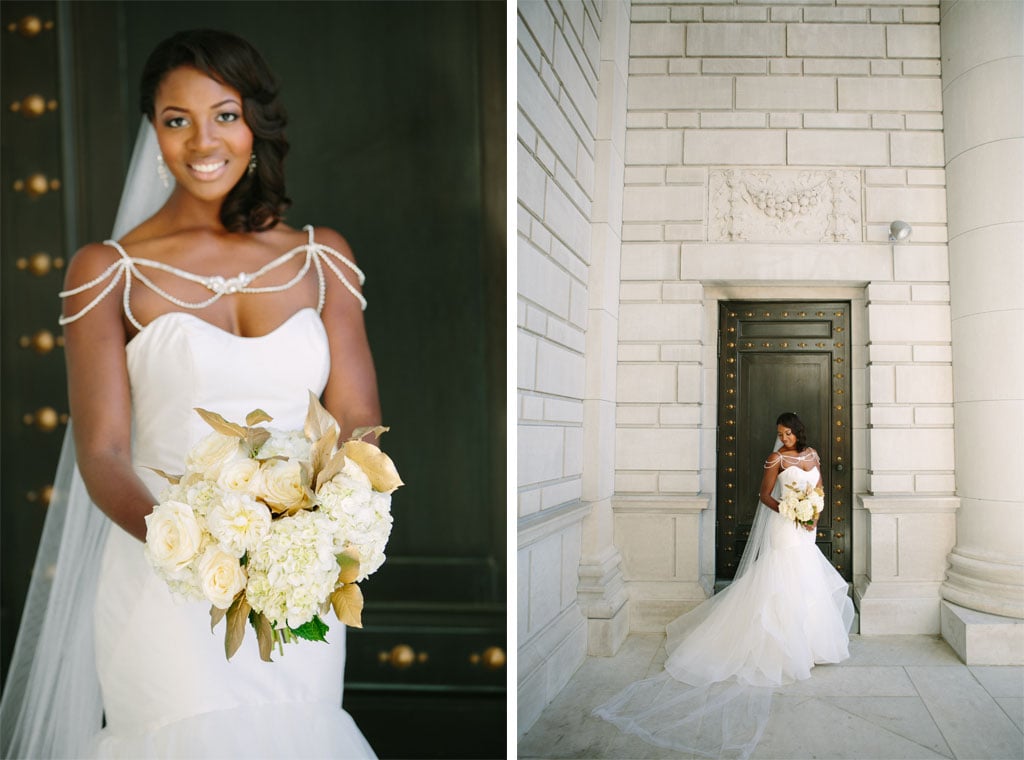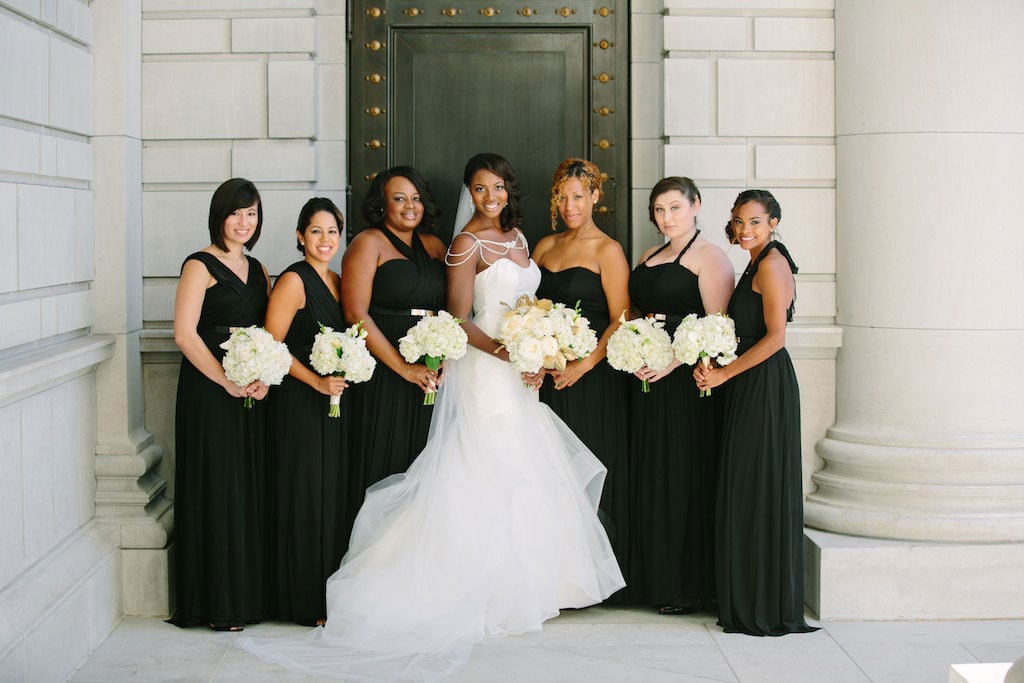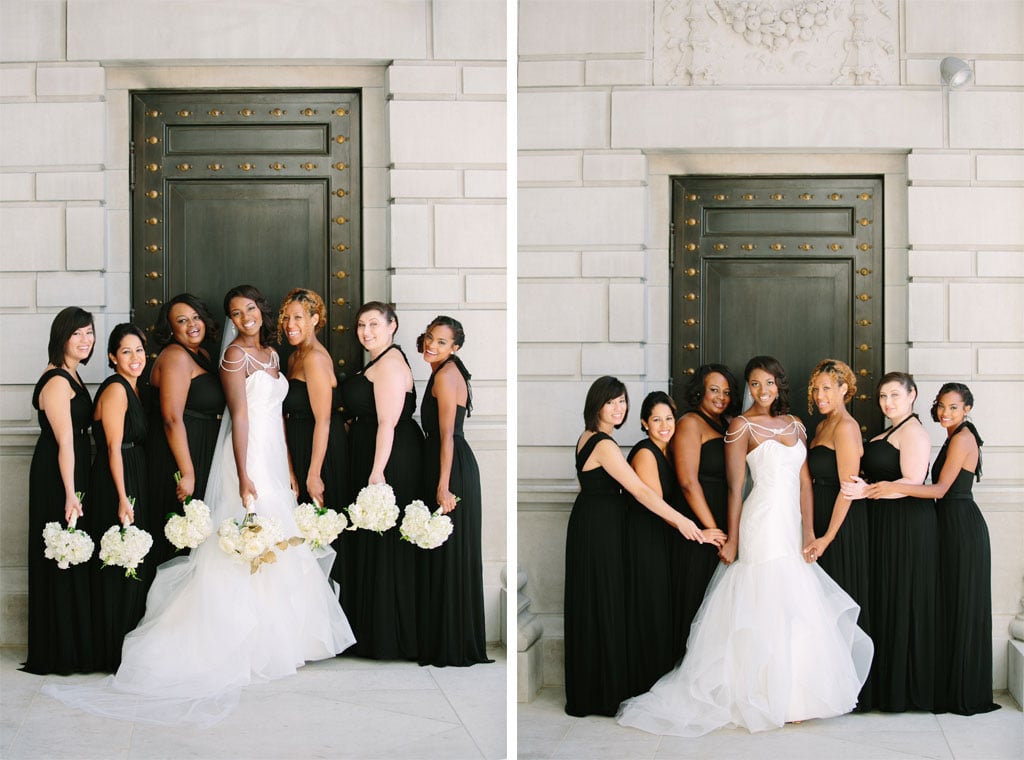 Cory and 'Iolani first met in 2005 while enrolled in the same internship program, and though they became Facebook friends by the end of the summer, they were too busy with their work to really get to know one another. Four years later, fate brought them back together again when they both ended up at the Waldorf Astoria in New York for a charity function. They recognized one another and chatted for a while, discussing her travels around the globe and his love of international relations. "I found a beautiful, intelligent, well-traveled woman who could put up with my crazy friends—I knew I hit a jackpot!" says Cory. The deal was sealed when Cory happened to board the same subway train as 'Iolani the very next day. Cory asked her out to an upscale Chinese restaurant in Manhattan, and by the end of the night, both were hooked.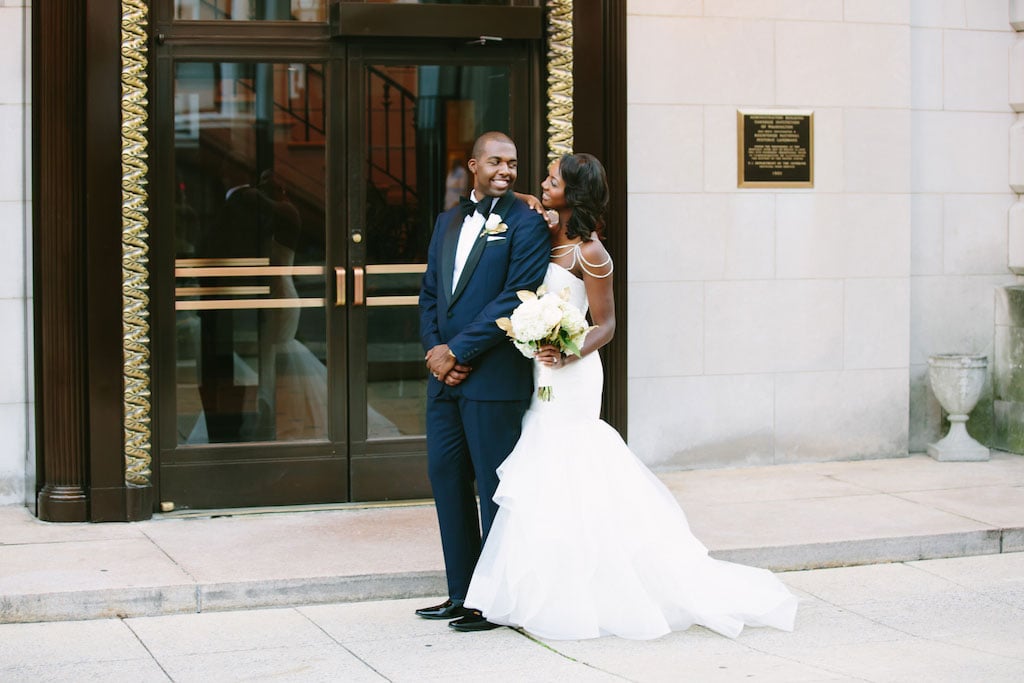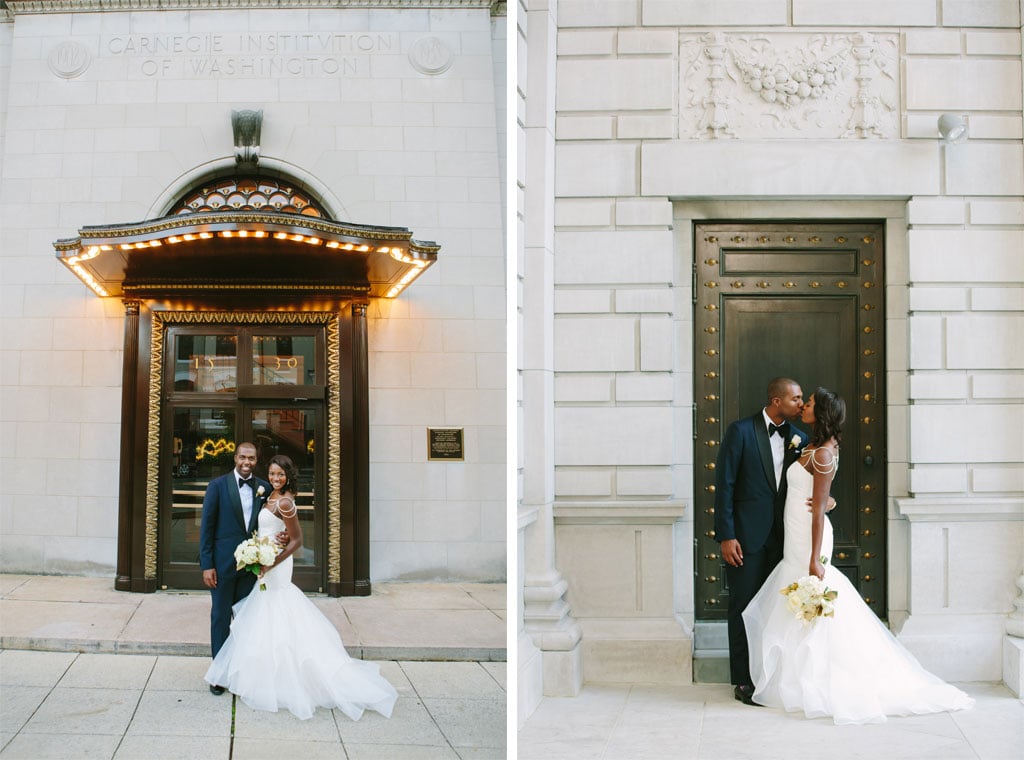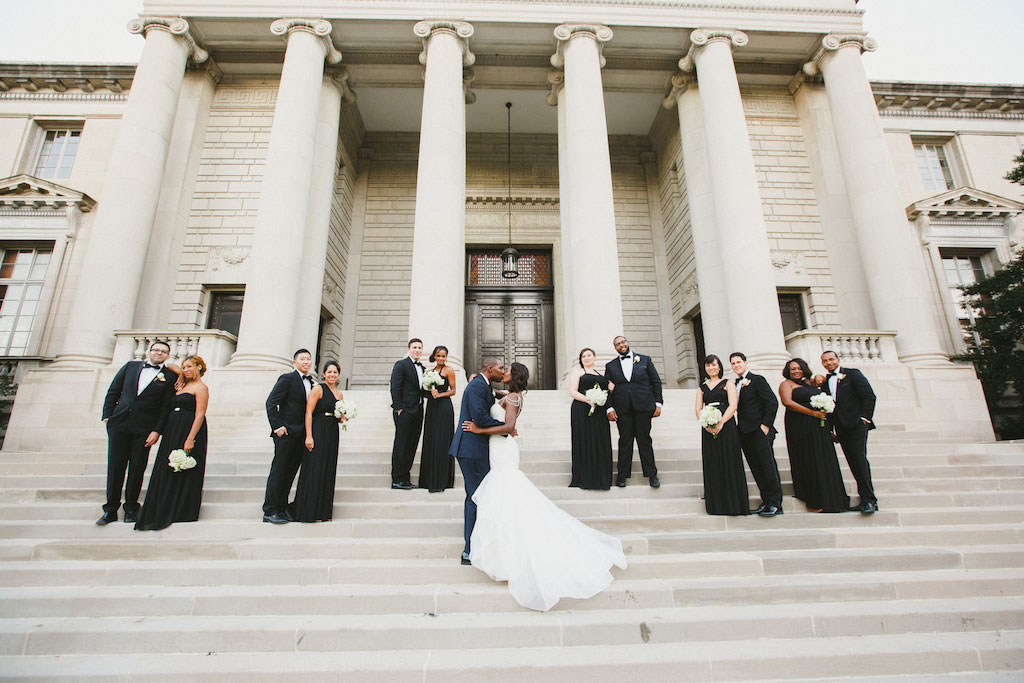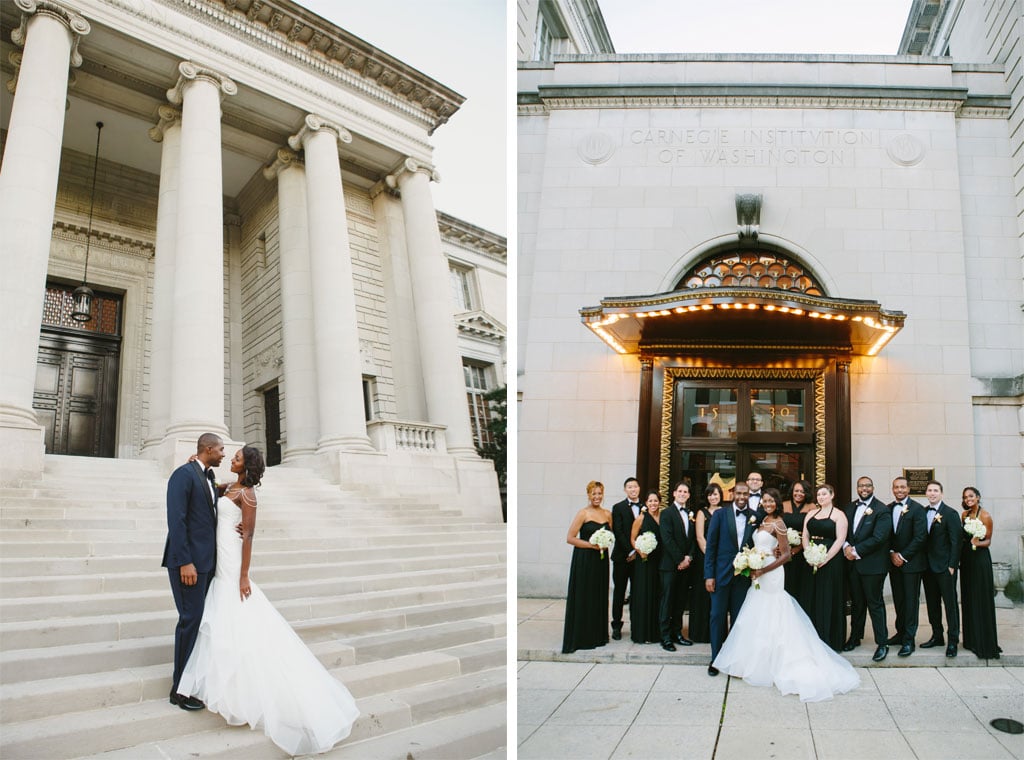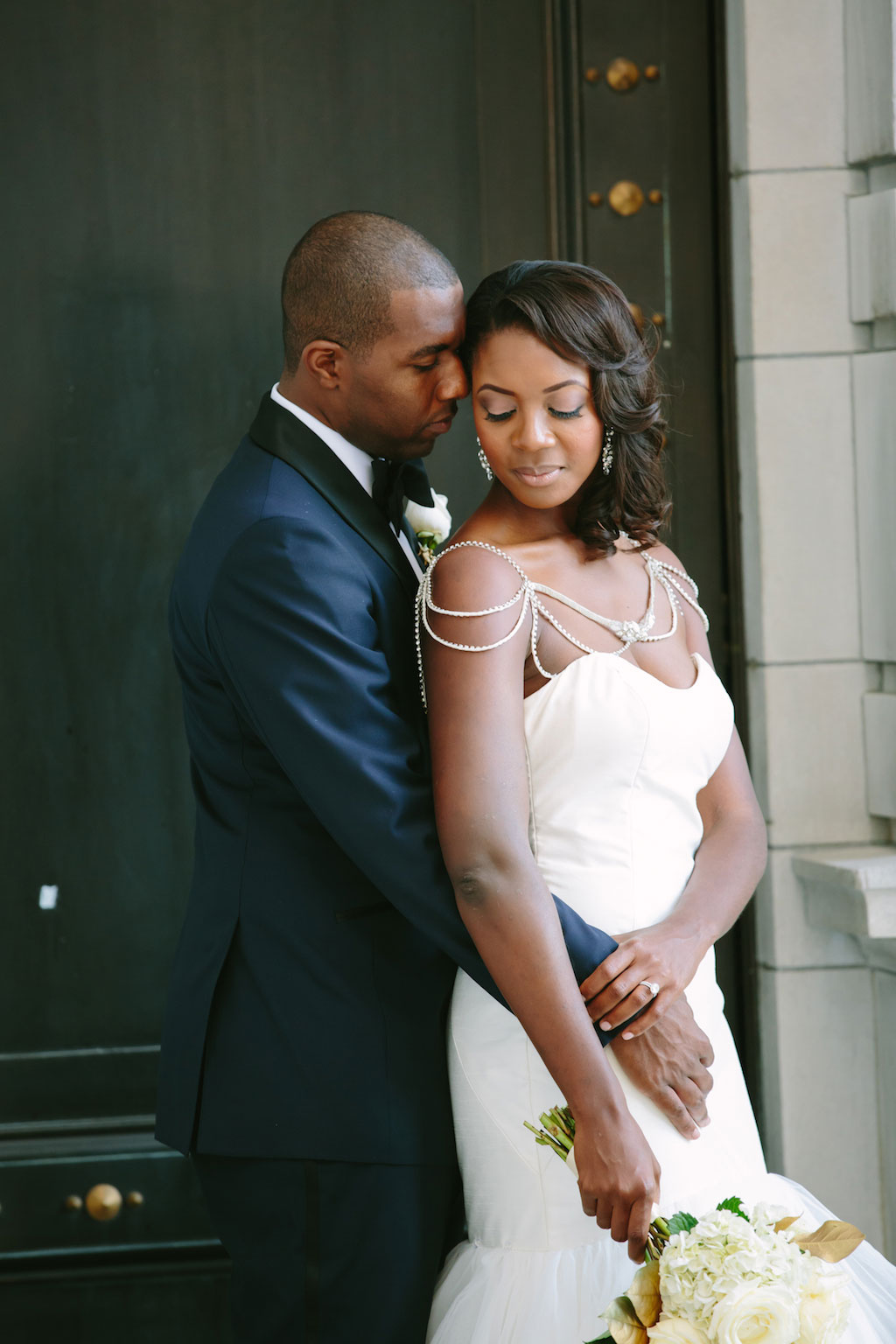 They'd dated for four years and made the move from New York to DC when Cory planned a dinner out at Marvin. Though it was only a ten minute walk from their apartment, Cory arranged for a car service to pick them up. Once in the car, Cory kept 'Iolani distracted with questions so she wouldn't notice that they were headed to the Capitol building rather than the restaurant. Once they arrived at the Capitol, Cory hopped out and asked the driver to take a photo of the two of them, and just as the driver started snapping photos, Cory turned to 'Iolani and asked her to be his wife.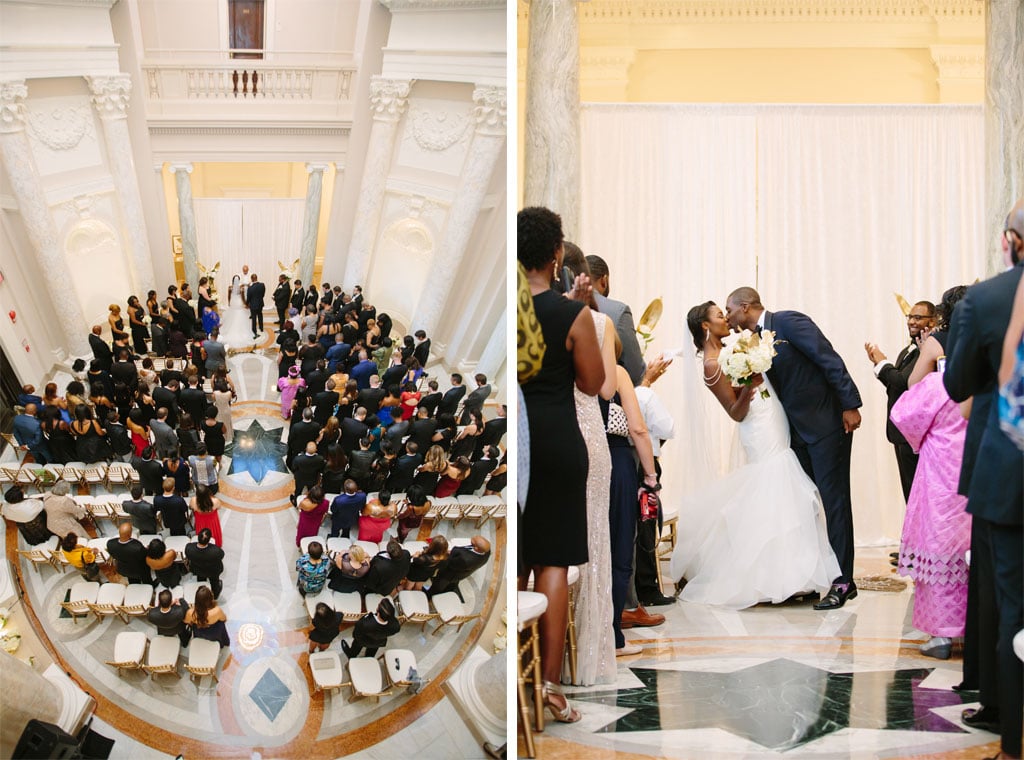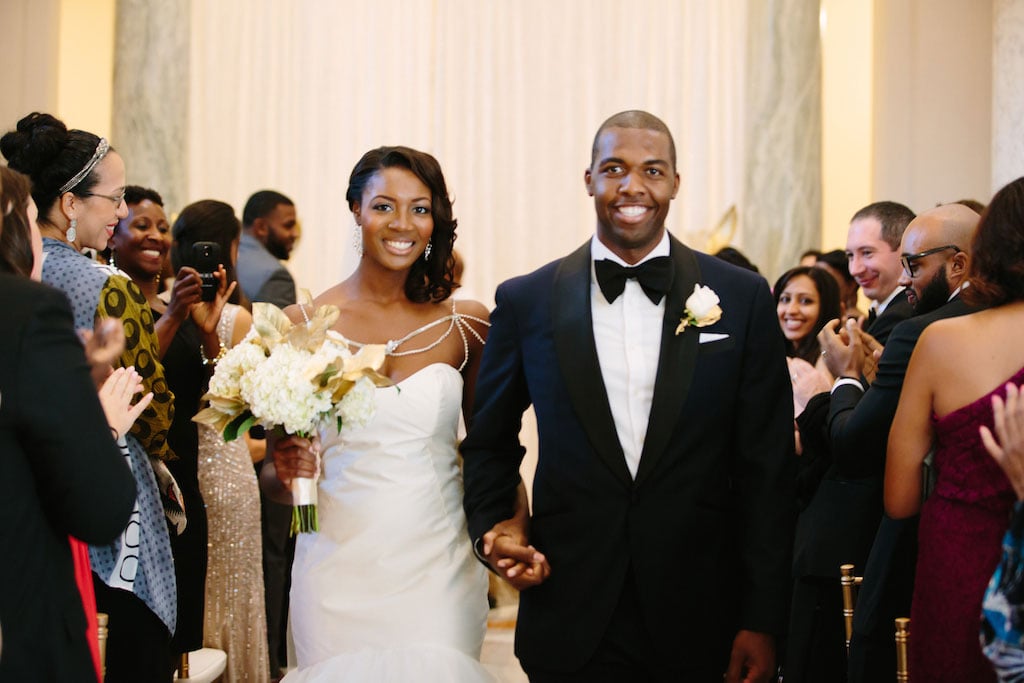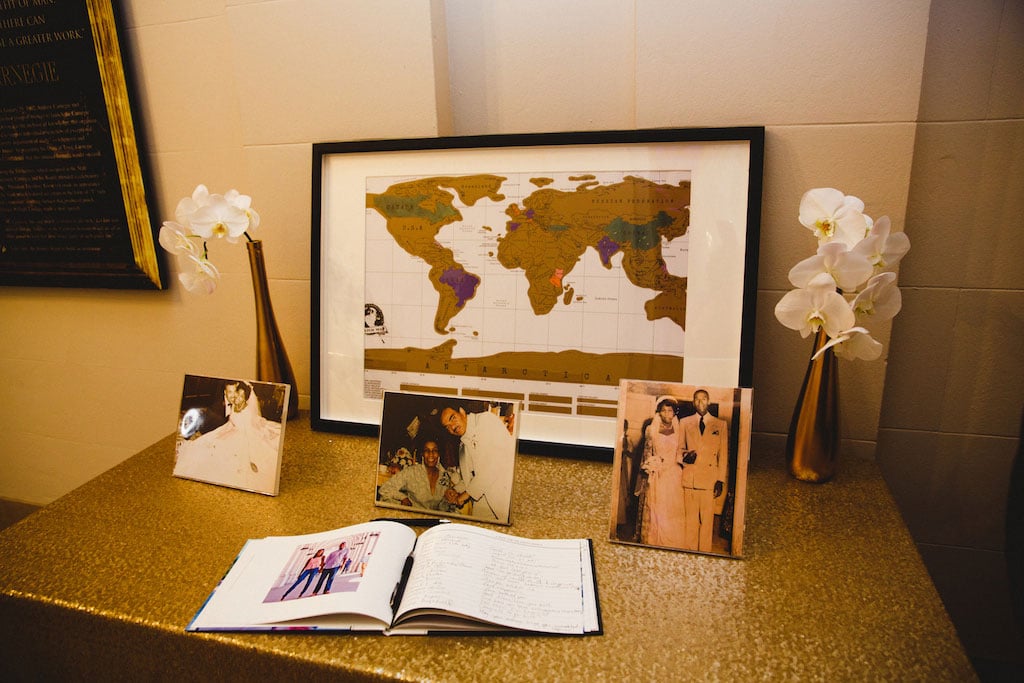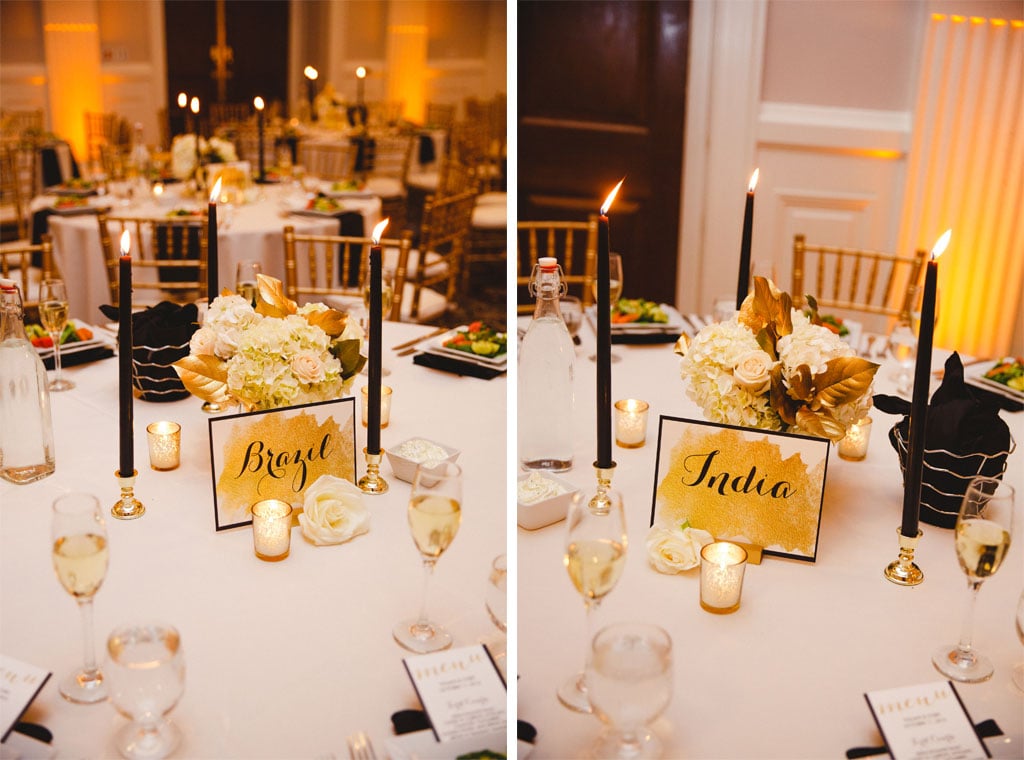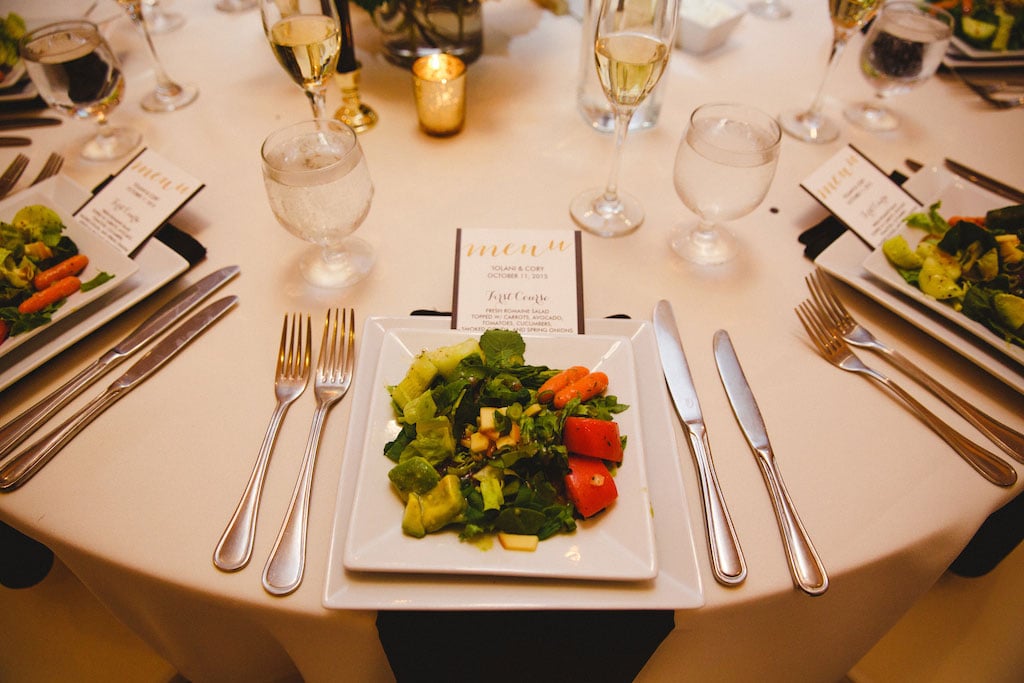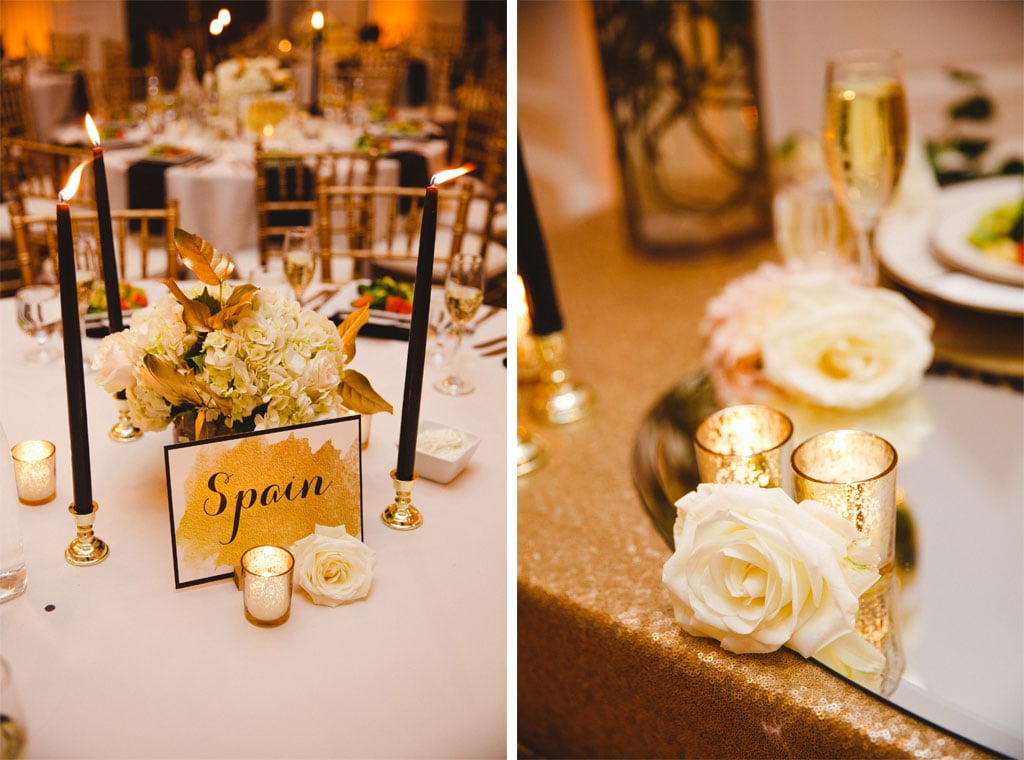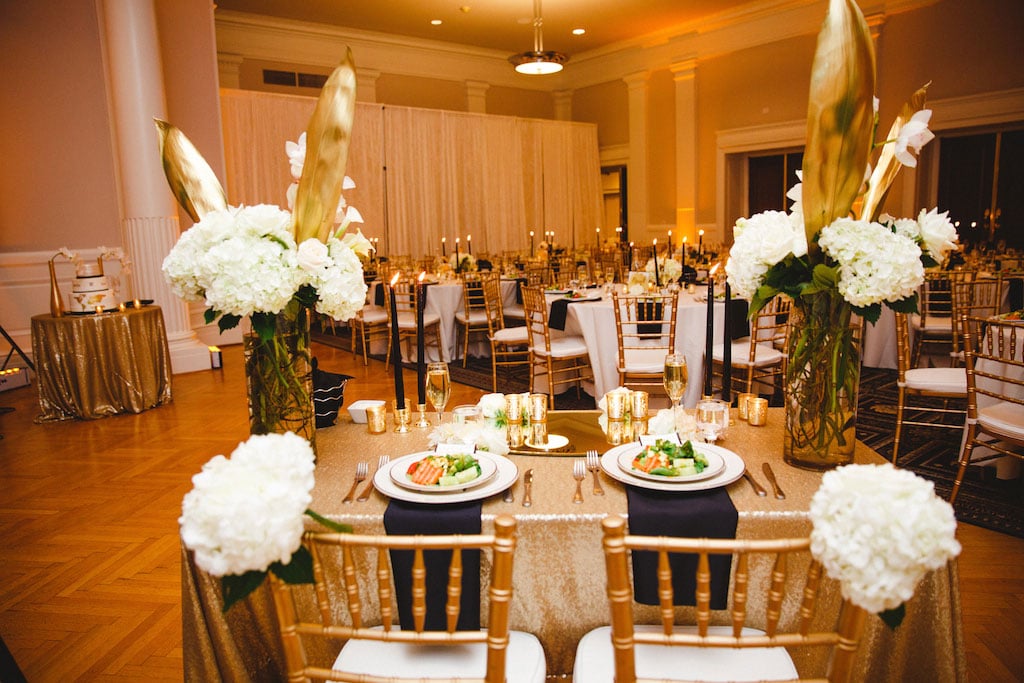 For their wedding at Carnegie Institution for Science, Cory and 'Iolani embraced gold accents and a "Love is a Journey" theme, featuring country names in place of table numbers and a cake that had "love" written on it in multiple languages. After sharing their first kiss, the bride and groom were serenaded with a surprise performance of "Happy" by Pharrell Williams, performed by The Georgetown Saxatones.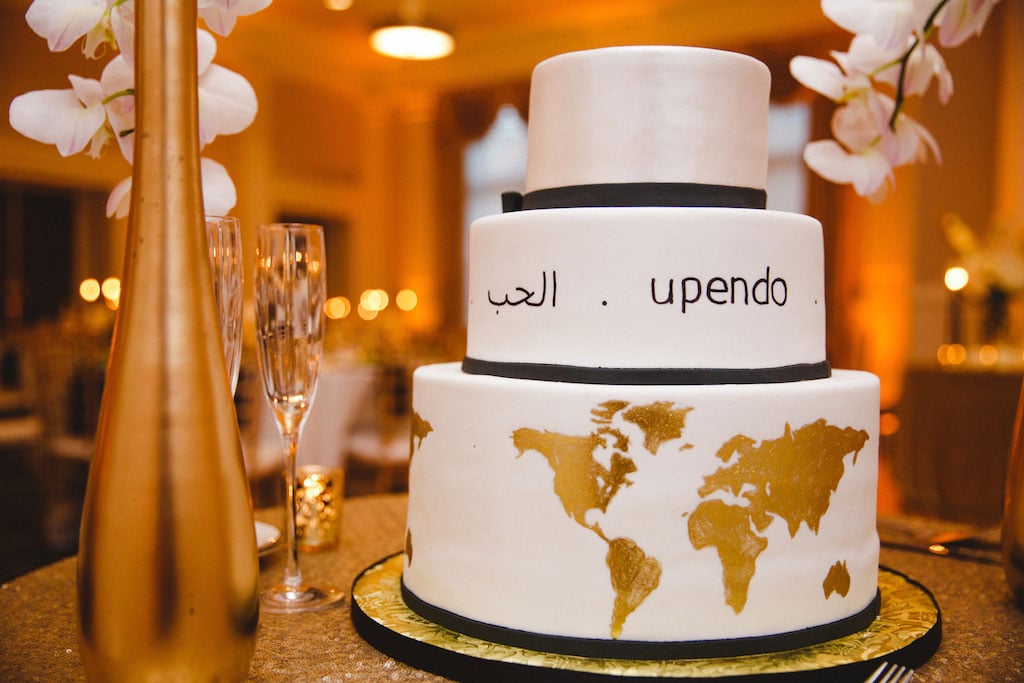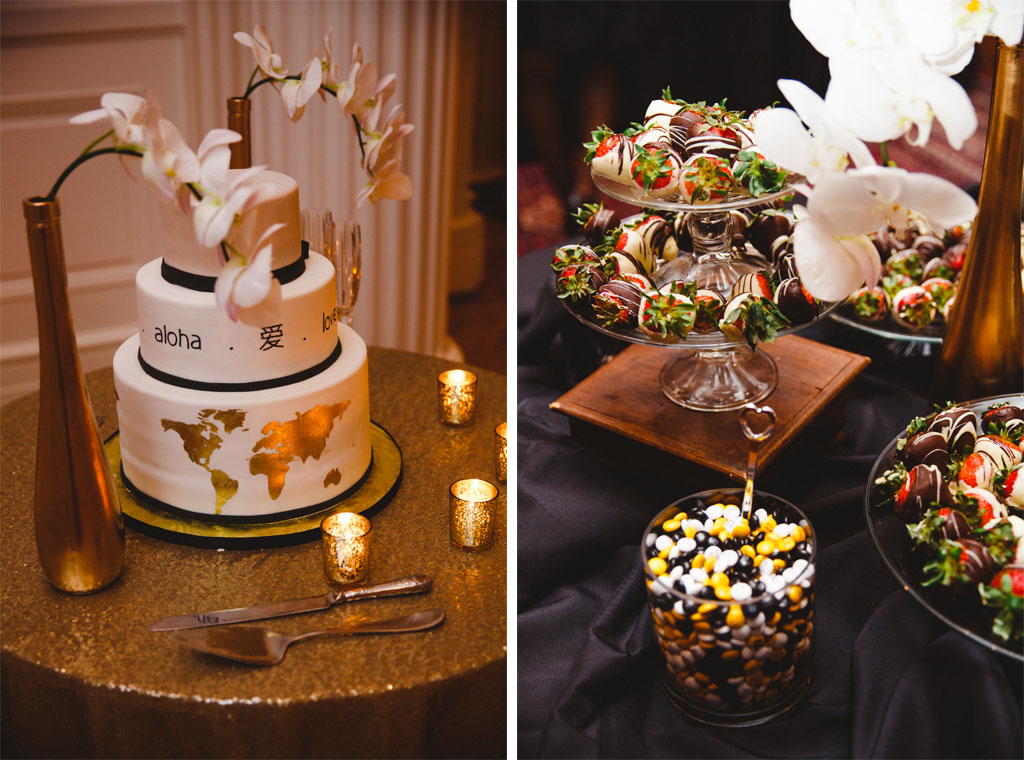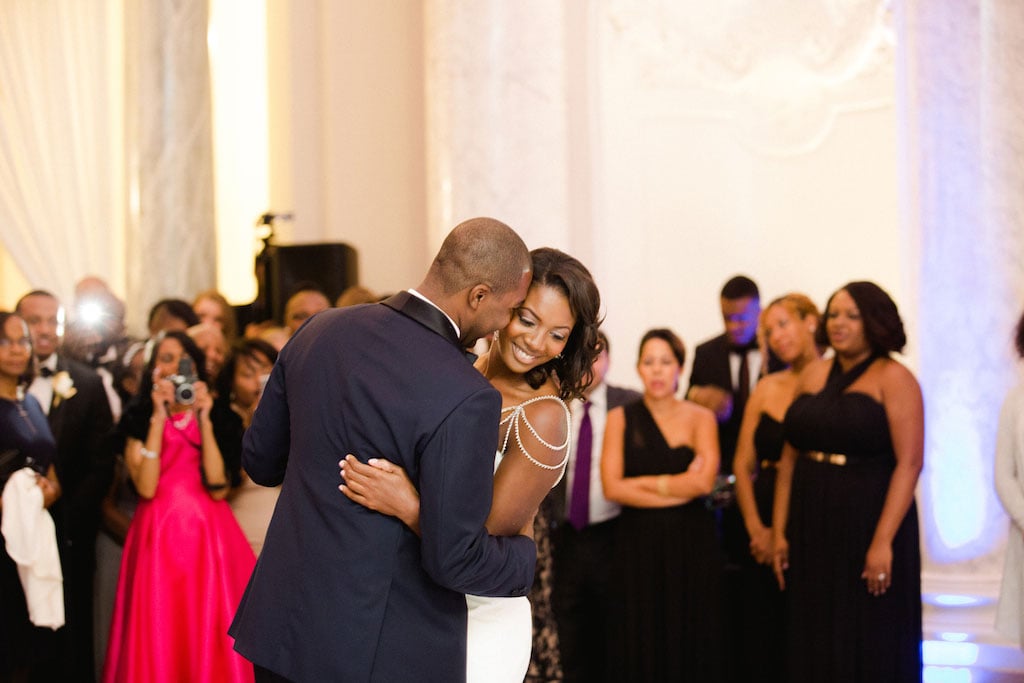 Another surprise of the night was when Cory and 'Iolani busted out a choreographed first dance with moves from Kid 'n Play and the whip and nae nae from "Watch Me" by Silento. At the end of the night, after sipping blood orange margaritas and cutting into their red velvet cake, the happy couple departed with plans to honeymoon in South Africa.
VENDORS
Venue: Carnegie Institution for Science | Photographer: Venessa Ramirez of Vness Photography | Event Coordinator: Happy Girls Events | Bride's Gown: Blush by Hayley Paige | Groom's Attire: Custom by Enzo Custom | Hair Dresser: Perry Amati | Makeup Artist: Kelley Woods | Cake: Cakes by Linda | Florist: Travis Floral Designs | Caterers: Rouge Fine Catering | Videographer: Jameel Khan | Music/Entertainment: DJ Nobe | Invitations: Minted | Photo Booth: Focus and Fabulous | Lighting, Draping, and Rentals: Showtime
Wedding planning starts with the right venue. Find yours in our vendor guide.