July 1-3
Chainsaw carving, air rifle shooting, watermelon-eating contests, and other diversions you won't find at a typical DC street festival. 42455 Fairgrounds Rd., Leonardtown, Md.; 301-399-8523.
July 9
At the Calvert Marine Museum, attendees can see live sharks, craft a shark hat, pose for a picture in the jaws of a Megalodon shark, and have other fin fun. 14200 Solomons Island Rd., Solomons, Md.; 410-326-2042.
July 9
This year's lineup of jazz artists includes Selina Albright, Matt Marshak, and Eric Darius. 38370 Point Breeze Rd., Coltons Point, Md.; 301-769-2222.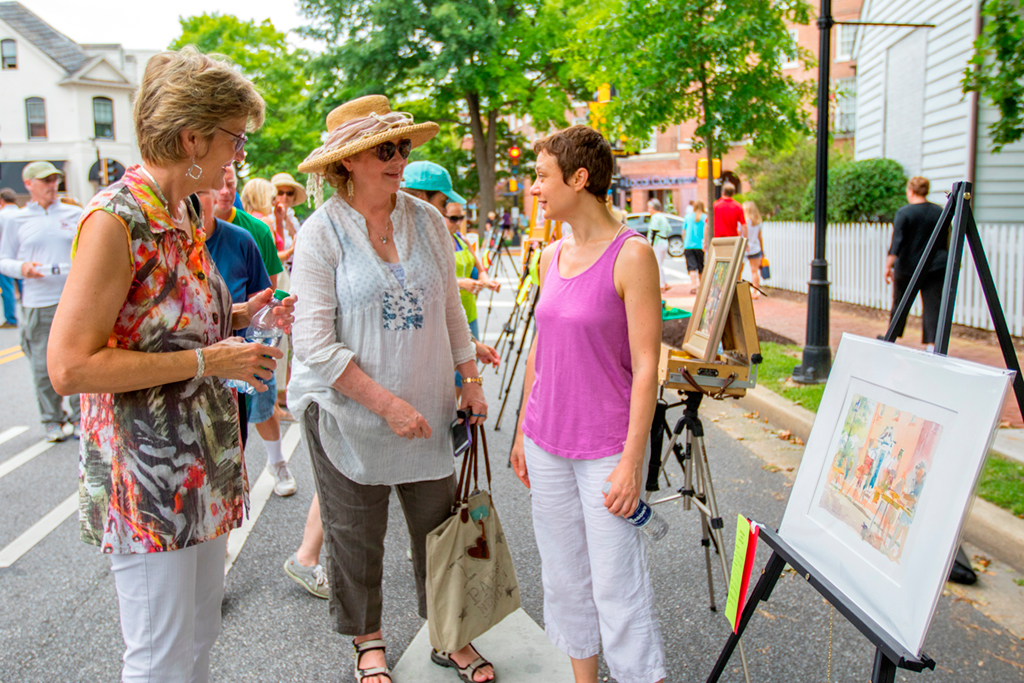 July 9-17
Dozens of artists fill the streets at the country's largest outdoor painting competition. Downtown Easton, Md.; 410-822-0345.
July 15
As wacky as it sounds. Main Street, Berlin, Md.; 410-641-4775.
July 20
The festival, now in its 40th year, attracts seafood lovers as well as Maryland politicans out to shake palms stained with Old Bay. Admission: $45 and up. Somers Cove Marina, 715 Broadway, Crisfield, Md.; 410-968-2500.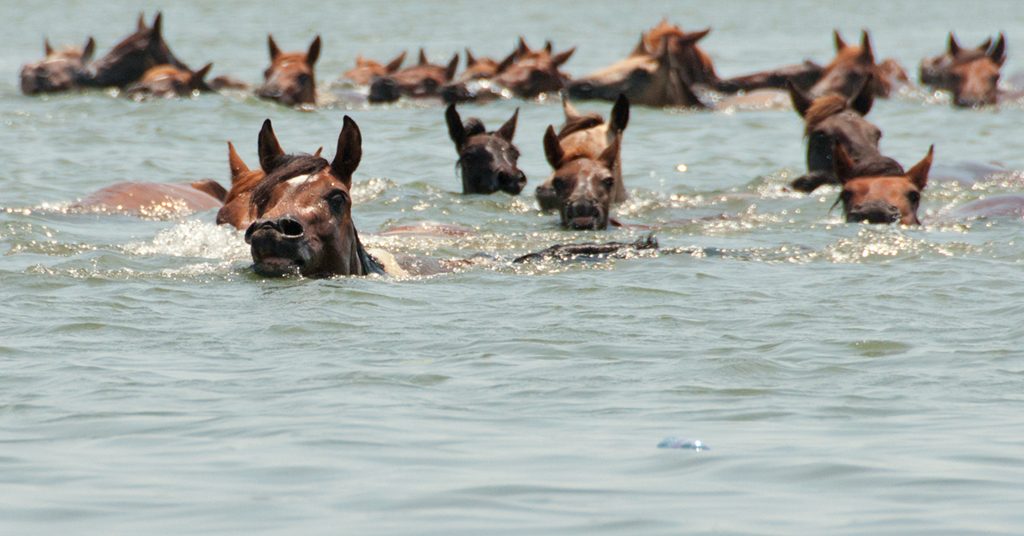 July 27
A team of "saltwater cowboys" leads a herd of wild ponies across the channel from Assateague Island to Chincoteague Island, where they're auctioned off the next day. Memorial Park, 7427 Memorial Park Dr., Chincoteague Island, Va.
July 30-31
Tour the excavations and the archaeology lab at this colonial site. Historic St. Mary's City, 18559 Hogaboom Lane, 240-895-4990.
August 4-7
See boats that are part of the Chesapeake's heritage, and eat oysters every which way—raw, roasted, fried, and more. Oyster Farm Marina at Kings Creek, Cape Charles, Va., 757-331-8640.
August 5
The world's largest crab feast, now in its 71st year, attracts nearly 2,500 people who devour about 350 bushels of crabs, 3,400 ears of corn, and hundreds of gallons of beer. Adult admission: $65 and up. Navy-Marine Corps Memorial Stadium, Annapolis, 877-333-9667.
August 5-6
Ride a hot air balloon ($225) or just see them all lit up at night. Triple Creek Winery, 11138 Three Bridge Branch Rd., Easton, Md., 410-924-4190.
August 5-6
If Berlin can race bathtubs, why not lawn mowers down on a farm? 22880 Budd's Creek Rd., Clements, Md., 301-475-2139.
August 5-6
This annual event, now in its 44th year, is an overnight race on the Chesapeake—from Annapolis, the Maryland capital, to the state's first capital, St. Mary's City. Email GovCup@smcm.edu for more information.
August 11-13
On the schedule: 27 hours of live country music, including The Hillbilly Gypsies, Little Roy Lewis and Lizzy Long, and Kody Norris and the Watauga Mountain Boys. 20529 White Point Rd., Leonardtown, Md., 301-475-8191.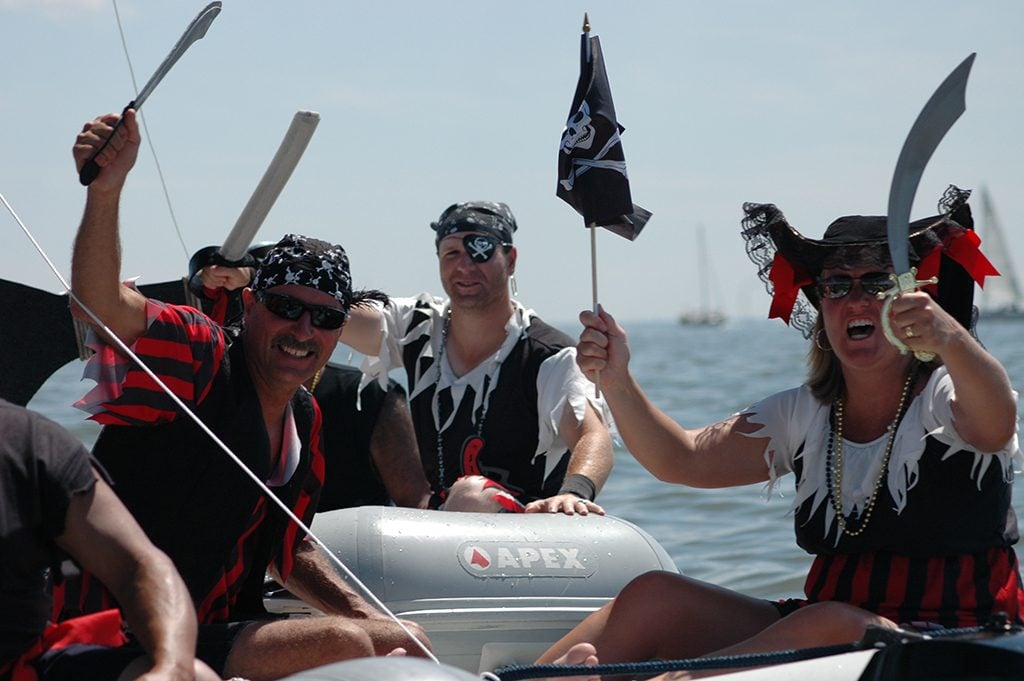 August 12-14
Rum tastings, live music, sea-chantey sing-alongs, a pirate encampment, and decorated dinghies fill a wild weekend in Rock Hall. Rock Hall, Md.
August 14
This Chesapeake Bay Maritime Museum event includes a "watermen's rodeo" boat-docking contest, live music, games for kids, and bushels of steamed crabs. 213 N. Talbot St., St. Michaels, Md., 410-745-2916.
This article appears in our July 2016 issue of Washingtonian.