Mitchell Schear, the president of Vornado/Charles E. Smith, set off a usual round of cowtown kvetching in April when he suggested to the New York Times that Crystal City could be Brooklyn to DC's Manhattan. As misheard as his analogy might have been, it wasn't entirely off. Crystal City, full of office buildings owned by Vornado, is gradually being remade into a neighborhood designed to lure younger tenants and start-up companies that make their homes in Vornado tenants like tech incubator 1776 and shared-office space WeWork.
Vornado's plans for neighboring Pentagon City, though, are going be far more visible. The first of at least three apartment buildings the firm plans in Pentagon City, the Bartlett (as in the pear), opens Wednesday with all of the amenities expected of new, urban residential buildings—fitness equipment, lounge areas, dog runs, grills and patios—but also with a heavy push toward being a place where tenants can live and work without ever going outside.
"Let's say you work for the government and you travel a lot and you have a down day," Schear says, walking through the Bartlett's second floor, which is laid out not that differently than one of WeWork's campuses—think long tables with power outlets, hideaway conference rooms, and complimentary coffee and refreshments for busybodies. "I think people are going to come to this place because it's a community."
The Bartlett's 699 units—spread over a 23-story tower and a 16-story tower—range from studios to three-bedroom units, with 1-bedrooms starting at $2,060 per month. The building is also anchored by a 39,000-square-foot Whole Foods, also opening tomorrow. Whole Foods also has stores under development at real-estate projects in Shaw, Navy Yard, and H Street, but this one comes with a separate entrance for tenants from the apartment building's lobby. Schear and other Vornado executives all offered visions of residents picking up organic vegetables and craft beer without having to change out of their slippers.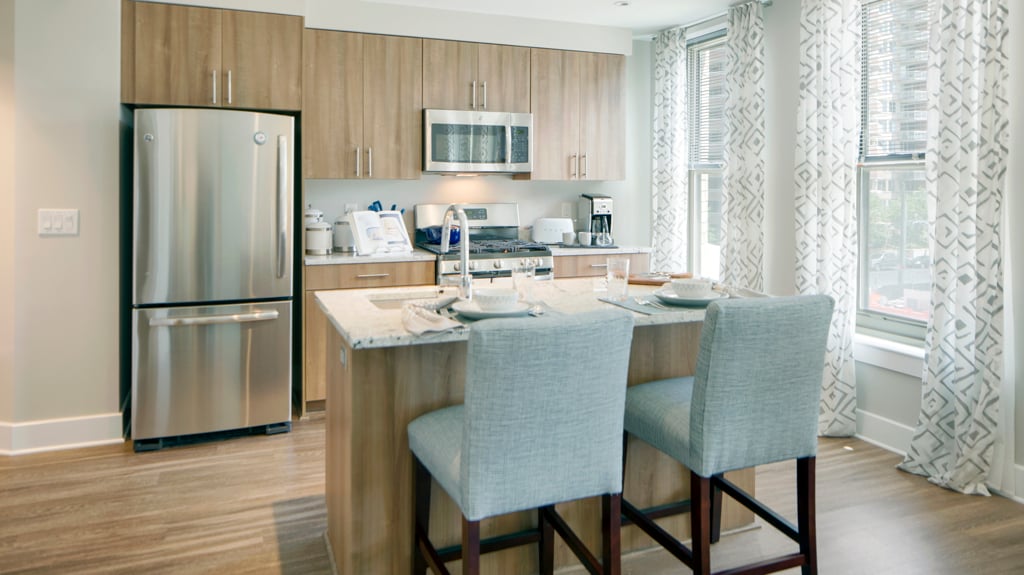 The building also includes a 4,000-square-foot street-level gym outfitted with standard fitness equipment and Crossfit-worthy ropes and kettle bells; a rooftop pool bordered by a spacious lounge area; and more lounges and rooms that seem to invite both recreation and people who can't let go of their laptops.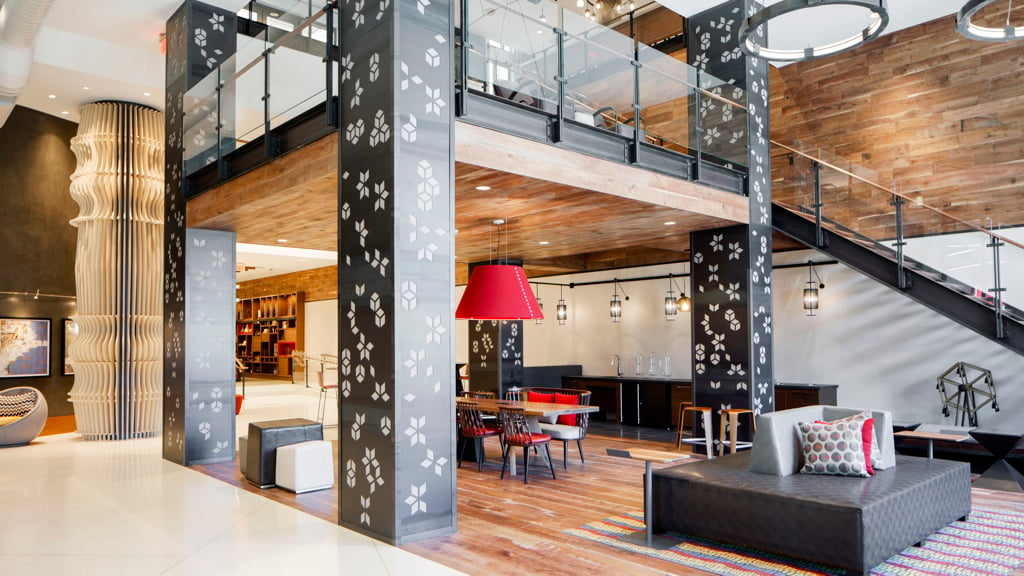 Vornado says 35 percent of the building has been leased so far, and much more development in Pentagon City is coming soon. The company plans to break ground in summer 2017 on a 577-unit building and has an 800-unit complex for another lot, with potentially more projects to follow. The buildings all border Arlington's Metropolitan Park, a grassy spread a few blocks from the Pentagon City mall. When it's all built out, Schear believes Vornado's plots in Pentagon City and Crystal City will effectively be one entity.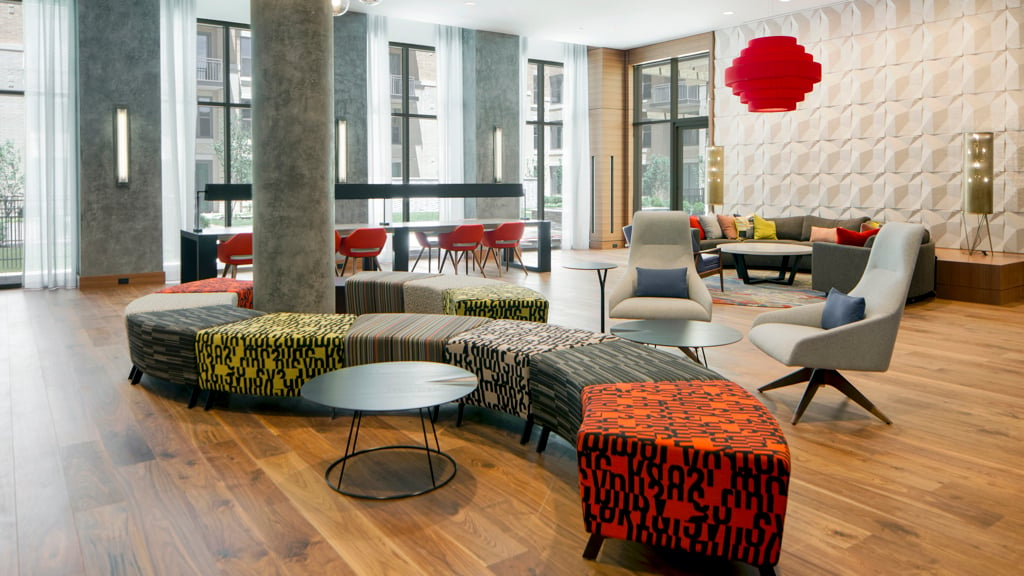 "It's all about the synergies between Pentagon and Crystal City where it becomes one community," he says. "Some is reuse. Some is new. It'll have the whole feel of an urban area."