Paul Ruppert is all about building community in Petworth, with neighborhood-oriented operations like Petworth Citizen, Upshur Street Books, and Cappy's Crabs. New to the mix: Slim's Diner, which opened today 4201 Georgia Avenue, Northwest. This isn't your pricey, "new wave" luncheonette with foie gras French toast on the menu—and we couldn't be happier.
The vibe: Neighborly. Slim's was built with approachability in mind, both in terms of price—dishes are largely under $10—and the crowd-pleasing menu. "I've always gravitated to diners," says Ruppert. "I know everyone in the family will find something on the menu that they'll recognize and like."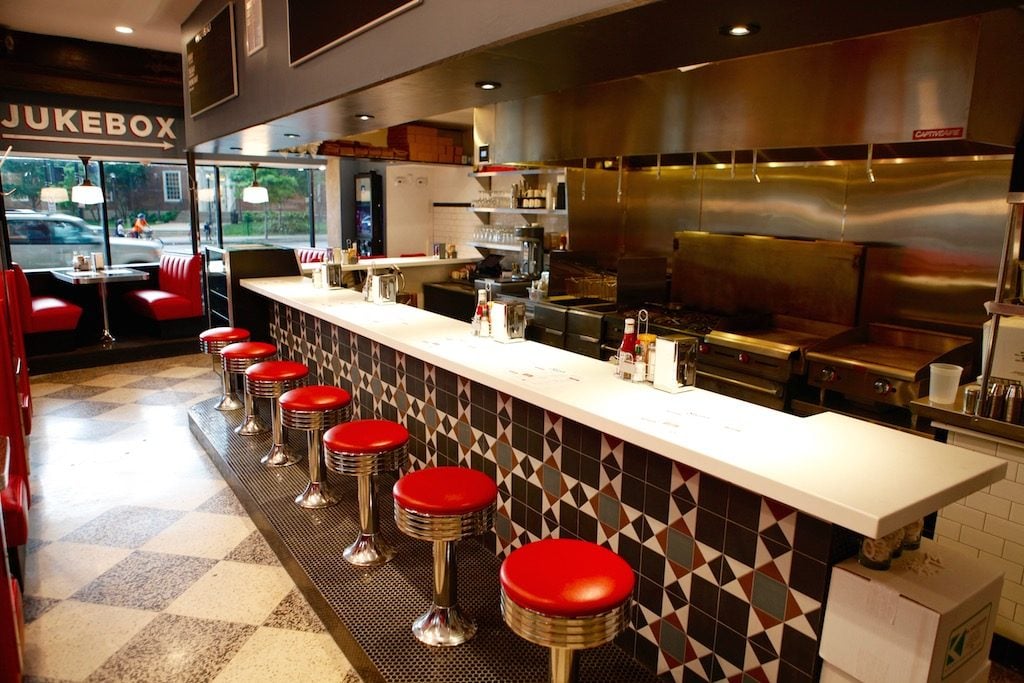 The food: Classic—with a few fun additions. "We didn't want to make it fancy or chef-driven," says Ruppert. Familiar items include club sandwiches, pancakes, and patty melts–though you'll find more homemade dishes than at your average greasy spoon, like fresh-baked pies and doughnuts. Also: vegan options, like the breakfast tofu scramble.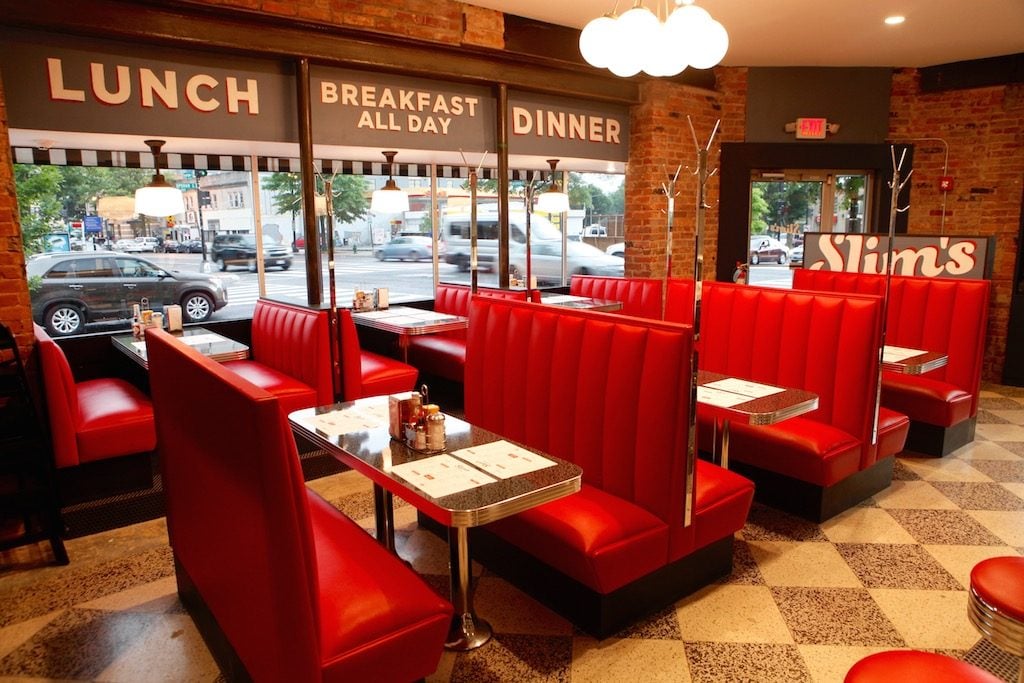 The drink, for something stronger than a milkshake: A spiked milkshake! A small bar will offer booze, including a cocktail special of the day ($8), or a handful of wallet-friendly beers and wines.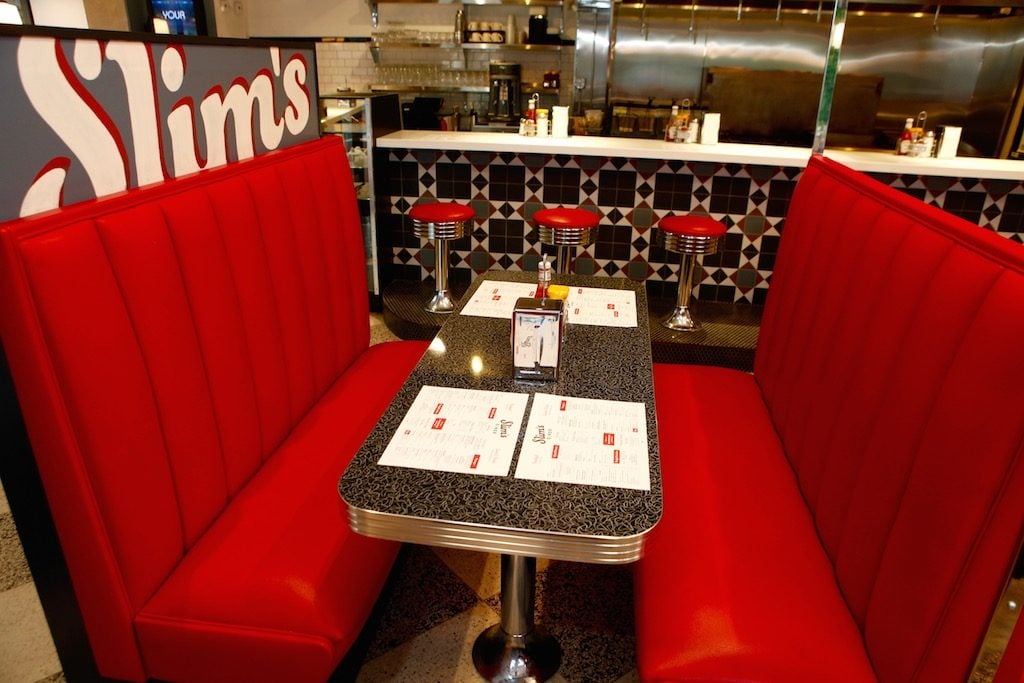 The "must-try" dish: We have our eye on the "Petworth special" with two eggs, a choice of breakfast meats, potatoes, toast, and if that wasn't enough— a biscuit with sausage gravy.
The breakfast: All day, all night. This is a diner, after all.
Slim's Diner. 4201 Georgia Ave., NW; 202-783-0699. Open Sunday through Thursday, 7 am to midnight; Friday and Saturday, 7 am to 2 am. Note the diner closes at 4 pm on Wednesday, June 29 and Thursday, June 30.