Where to Eat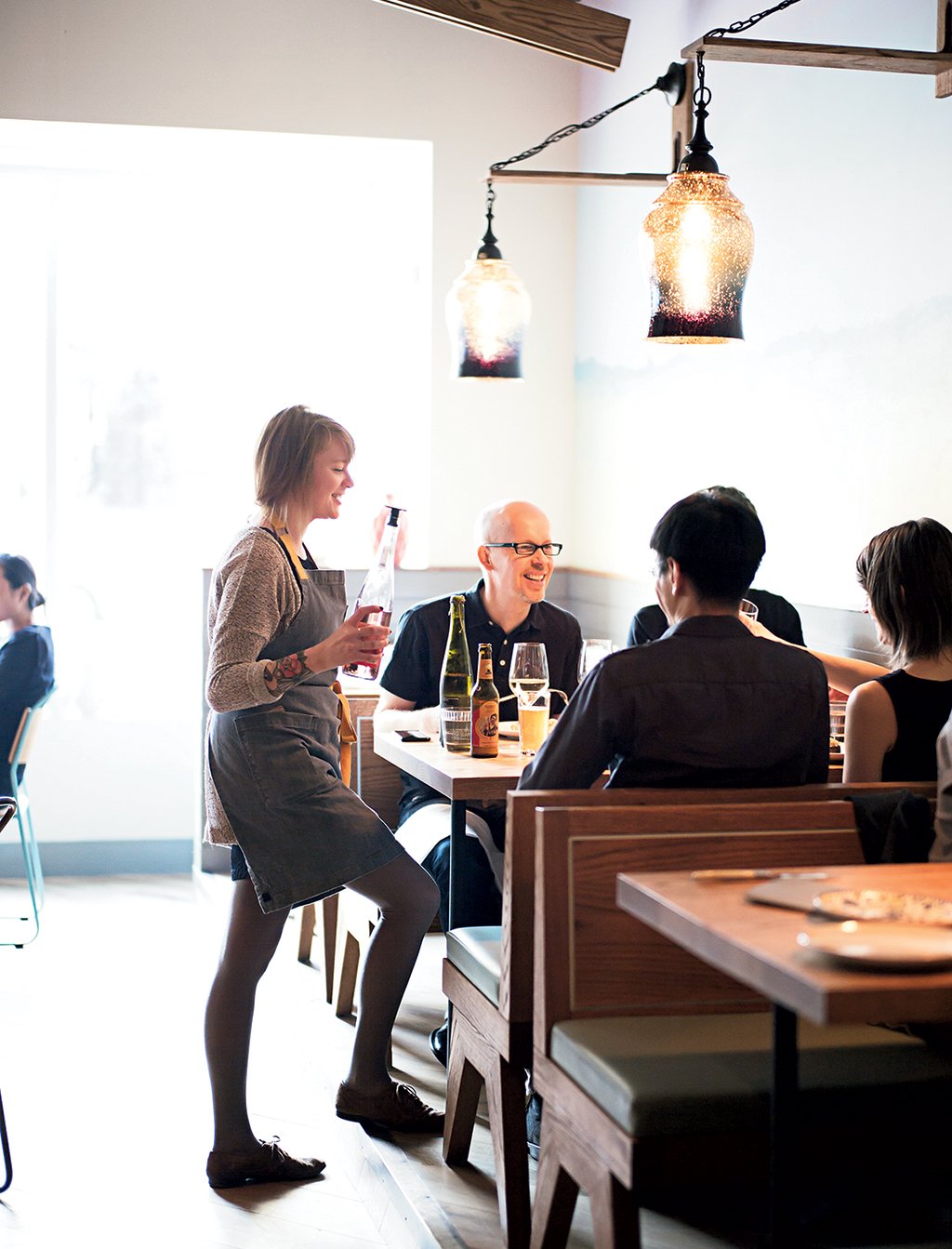 Few Washington diners were familiar with Filipino cuisine before chef Tom Cunanan opened this place late last year. But the 24-seat, no-reservations spot has become one of the toughest tables to get. Two-hour lines on weeknights are not unheard of for the smoky, aromatic dishes such as marinated pork served with garlicky rice and a fried duck egg, or soft-shell crab with sweet potatoes and carrots. 3226 11th St., NW; no phone.
Cashion's Eat Place, which anchored Adams Morgan's restaurant scene for more than 20 years, closed in May to make way for Johnny's Half Shell (opening soon), the Capitol Hill seafood palace recently mocked by Last Week Tonight With John Oliver for its longtime role as the setting for many a congressional fundraiser. With Johnny's moving to Columbia Road, expect fewer stuffed suits and more neighborhood crowds without an agenda. 1819 Columbia Rd., NW.
This Mediterranean-inspired restaurant from alumni of Komi and Little Serow raised Adams Morgan's dining profile by several notches when it opened in February, but the warmly lit dining room still gives off the vibe of a friendly neighborhood spot. The cocktail list is inventive yet accessible, and the menu doesn't seem to have a bad option on it. Artfully prepared dishes such as rabbit-sausage skewers and stracciatella arrive ready to be shared on Instagram, if you don't pop them in your mouth first. And the breads—carb-counting be damned, order them all. 1827 Adams Mill Rd., NW; 202-986-9600.
The freshly made tortillas at this hole in the wall make the half-mile walk from the Columbia Heights Metro worth it. Beyond the addictive tacos ($2.50 to $3), there are harder-to-find Mexican dishes such ashuaraches,masa tortillas filled with black beans, jalapeños, meat, and sautéed cactus. Go with the beef tongue and you'll be planning a trip back. 3710 14th St., NW; 202-722-7700.
Chef/owner Seng Luangrath was already known among local foodies for her Falls Church Thai restaurant, Bangkok Golden. With Thip Khao, she has brought to Columbia Heights the tastes of her native Laos. Every dish packs a wallop of flavor, from salmon or sea bass steamed with dill in banana leaves to grilled pork necks swimming in toasted-rice-powder sauce. For the adventurous, there's the "jungle menu," where even the mildest level of spice will light up your mouth. 3462 14th St., NW; 202-387-5426.
Where to Drink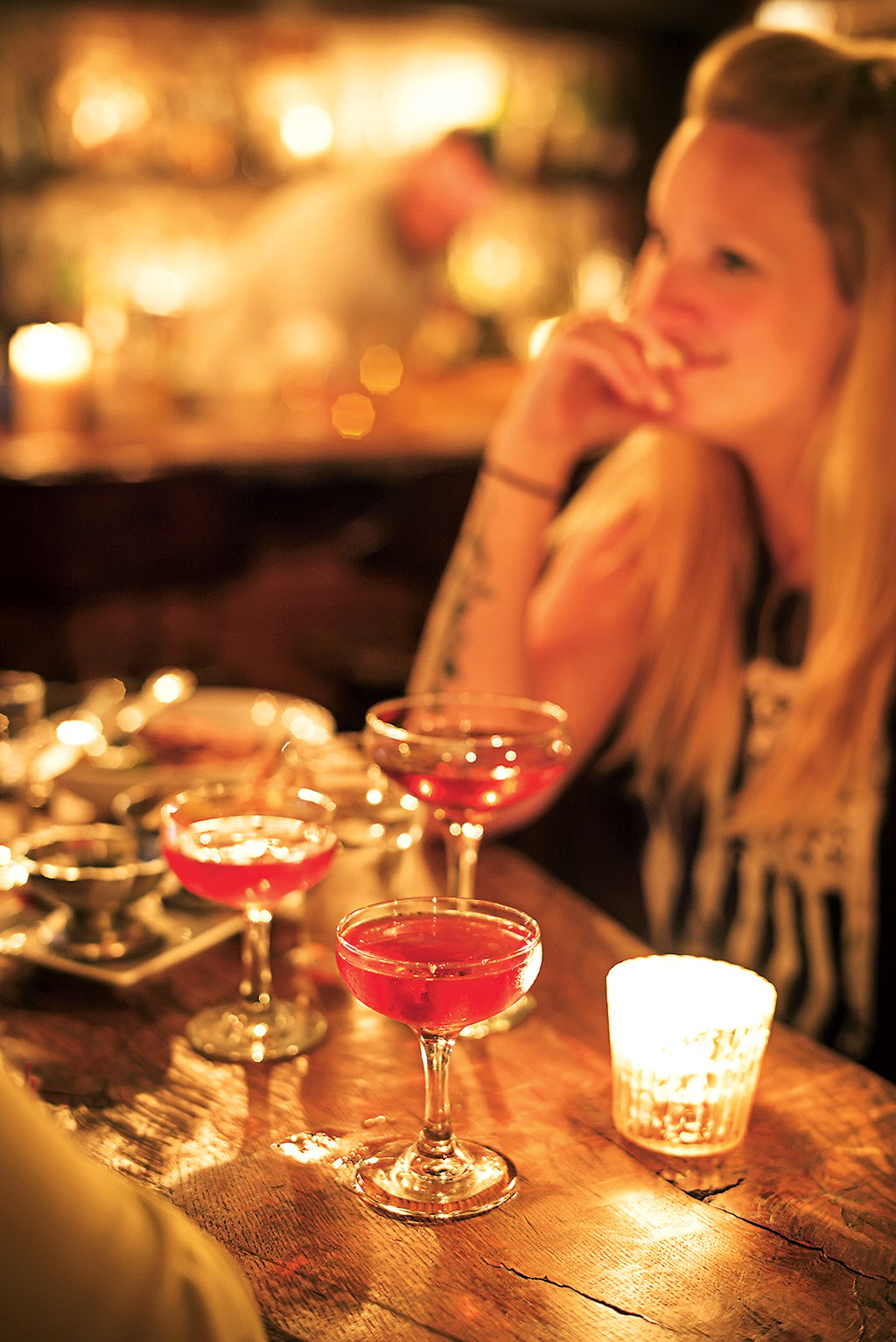 This Columbia Heights gastropub pours 16 beers on draft, stocks another 50 in bottles and cans, and keeps an ample supply of spirits. Not enough? You can also get soft-serve ice cream infused with a shot of Old Overholt rye. For those who want to take their drink outside, the roof deck offers a much less hectic scene than some of DC's other beer gardens. 3605 14th St., NW; 202-722-1212.
Jack Rose Dining Saloon's library of whiskeys make it a must-stop on any list of places to get a drink in Adams Morgan. But for special occasions, reserve a seat at its basement hideaway, where a team of bartenders invent new cocktails with some of the rarest and oddest ingredients they can find. One recent quaff included the juices of a sous-vide turkey leg. 2007 18th St., NW; 202-588-7388.
The trend of infusing menus with popular-music motifs runs strong at this wine bar that replaced the ground floor of Roofers Union, with vintages organized under sections including Heavy Metal (reds), Classic Rock (whites), and Guns and Rosés (obvious). Some wines are on tap, while others can be ordered in jugs equivalent to 2½ bottles—sharing is recommended. Pair it all with the food menu's snacks and sandwiches. 2446 18th St., NW; 202-232-7663.
Six years after it opened, this Columbia Heights mainstay remains popular thanks to one of the strongest beer rosters anywhere in Washington. The 24 drafts, changing almost daily, feature the best American craft beers the bar can get its hands on, and the encyclopedic bottle list is even more audacious. But don't expect to run into beer snobbery—the bartenders readily offer guidance to the uninitiated. Thrifty drinkers may want to stay late on Monday nights for "Beermergency," when half of the tap lines are drained for $3 a glass before their weekly cleaning. 3400 11th St., NW; 202-588-1075.
Where To Shop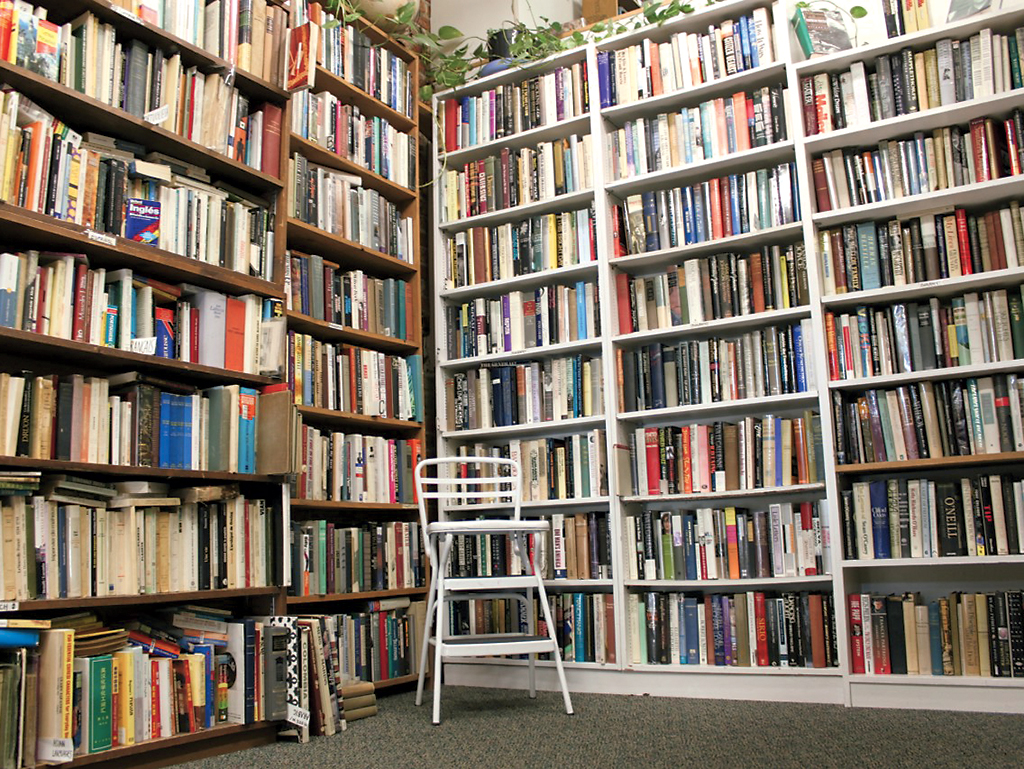 Customizable furniture from this urbane design and home-goods shop makes the dream of having the coolest apartment in your social circle more attainable. Sofas come draped in one of more than 200 fabrics, and the coffee and end tables add splashes of industrial chic or midcentury modern to a room. If you're looking for something to carry out the same day, you'll find eye-catching collections of candles, grooming products, decor pieces, and other knickknacks scattered across the store. 1781 Florida Ave., NW; 202-436-1223.
In need of reading material late at night? Idle Time Books stays open until 10 PM daily. There's not a lot of room to maneuver inside, a testament to the vast collection of used and rare books, but it's a quiet respite from Adams Morgan's nightly din—no cell phones, please, per longtime owner Val Morgan's decree—and a great place to stumble upon new discoveries, especially for science-fiction fans. 2467 18th St., NW; 202-232-4774.
Located on Columbia Road since 1960, this coffeehouse/bookstore, now owned by the progressive-minded Eighth Day Faith Community, was a dusty relic when it closed in 2013. But after extensive renovations and the addition of a good coffee bar, it reopened in 2015 as a local go-to for new literature, lefty journals, cookbooks, and coffee-table art volumes. Go on a weekend and you might hear a jazz concert or the noise of a crafts fair coming from the back room. 1658 Columbia Rd., NW; 202-232-5483.
Adams Morgan and nearby U Street have long had a strong collection of vinyl shops. While many carve out a niche—think Smash! and its crates of punk disks—Red Onion offers a well-chosen collection across all genres. It's easy to lose hours rifling through owner Josh Harkavy's racks of classic rock, jazz, alternative, and new wave, plus the latest releases and reissues. Look out for in-store performances, too. A crowd packed the tiny shop last November for a set by Portlandia co-creator and Late Night With Seth Meyers bandleader Fred Armisen. 1628 U St., NW; 202-780-7735.
You may have heard it's legal for adult DC residents to grow their own marijuana. That doesn't mean it's simple: You'll need soil, insect repellents, water filtration, lights, and a clean environment. DC's legal-weed era has given rise to "cannapreneurs," as Wash Hydro's owners call themselves, and this is a good place to explore the new economy—plus, if you want, to buy the equipment needed to take advantage of the new laws. 2318 18th St., NW; 202-750-7760.
This article appears in our August 2016 issue of Washingtonian.