Some highlights from a week's worth of meals.
Corn uttapam at Bindaas
3309 Connecticut Ave., NW; 202-244-6550.
The avocado golgappas are getting near-palak-chaat-level hype (and they really are tasty) at Ashok Bajaj and Vikram Sunderam's latest spot, but this soft rice pancake loaded with sweet corn and diced peppers was what stole the show for me.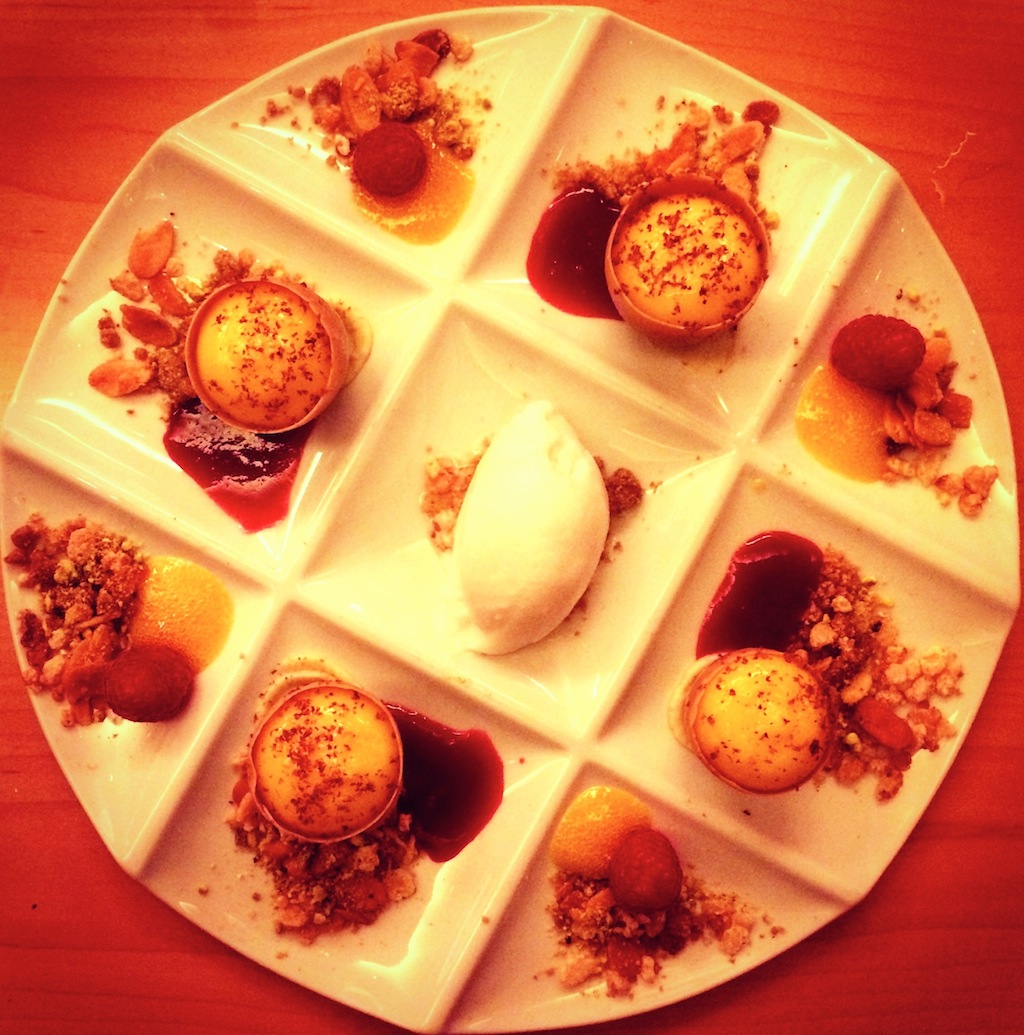 Lemon Eggceptional at Central Michel Richard
1001 Pennsylvania Ave., NW; 202-626-0015.
There are reminders of the late Michel Richard everywhere at his bistro—starting with a memory-filled guestbook by the door. And with this longtime favorite dessert—a trompe l'oeil masterpiece with white chocolate playing the part of eggshells, and lemon and meringue subbing for yolk and white. "Smash it up, then eat it" the server instructs. Totally happy-making, totally Richard.
Buffalo pork cheeks at Live Oak
1603 Commonwealth Ave., Alexandria; 571-312-0402. 
Proof that lots of hot sauce and blue cheese make everything better. Not that the crispy pork cheeks at this Del Ray newcomer needed too much help.
Antipasta salad at All-Purpose Pizzeria
1250 Ninth St., NW; 202-849-6174. 
The salad of this Italian sub-addict's dreams, with plenty of salt, oregano vinegar, chopped iceberg, salami, and hot peppers. Seriously, you don't even miss the bread.
Tomato tart at Bread Furst
4434 Connecticut Ave., NW; 202-765-1200. 
Bread Furst has me hooked on its coconutty granola, and when I stopped in to replenish my supply I impulse-bought this tart. A ton of tangy roasted tomatoes get treated to a perfect, flaky, buttery crust and a hint of pesto—it's kinda like a deep-dish pizza you might find in Provence.