1. Roy Wood Jr.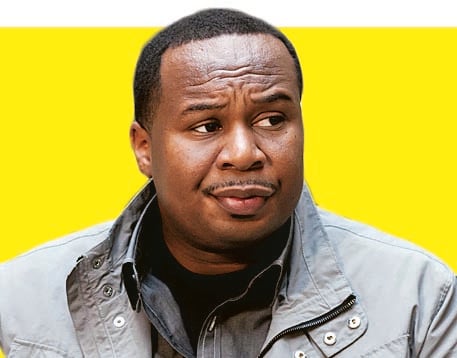 DC Improv, September 2–4
Roy Wood Jr. has been a consistent bright spot on the new, Jon Stewart–less Daily Show, with segments such as his turn as "senior Alabama correspondent" (to outline that state's many recent scandals) or his surprisingly enlightening piece on special-interest conflicts within the Army Corps of Engineers. So grieve Stewart if you must, but Wood's DC Improv appearance promises much more political humor that's actually funny. $22.
2. Cervantes: El Último Quijote (The Last Quixote)
GALA Hispanic Theatre, September 8–October 2
GALA opens its season with a world premiere of Catalan playwright Jordi Casanovas's part mystery, part fictionalized biography of author Miguel de Cervantes. Direct-ed by Helen Hayes Award winner José Luis Arellano, it tells the tempestuous story of Don Quixote's author and the poet Lope de Vega, who may or may not have killed him. In Spanish with English surtitles. $30 to $40.
3. DC Shorts Film Festival
Various venues, September 8–18
One of the biggest short-film festivals in the US, this 11-day event highlights more than 100 films, including a thriller about JFK and Nixon on a train, a quirky profile of "the most average man who ever lived," and showcases about technology addiction, immigration, and LGBT issues. After the screenings, meet the filmmakers at Q&As, workshops, and parties. Or buy online access and watch the bite-size cinematic gems at home. Tickets $15; festival passes $125.
4. Zvi Dance: On the Road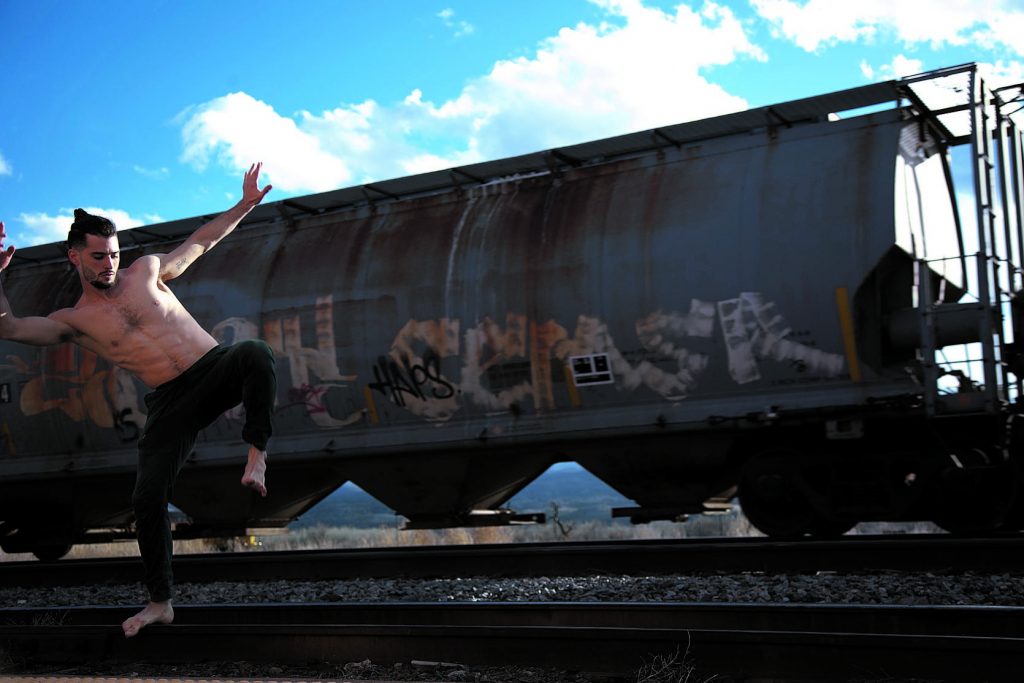 American Dance Institute, September 9–10
Israeli-born choreographer Zvi Gotheiner recalls first reading Jack Kerouac's On the Road soon after arriving in the United States in his early twenties. "I was definitely different after," he says. This spring, Gotheiner and four dancers drove from New York to San Francisco, tracing the path of Sal Paradise—a trip that became the genesis of this new piece by his company, Zvi Dance, which explores unshackled youth and the American highway. $30.
5. Ghosts of Havana by Todd Moss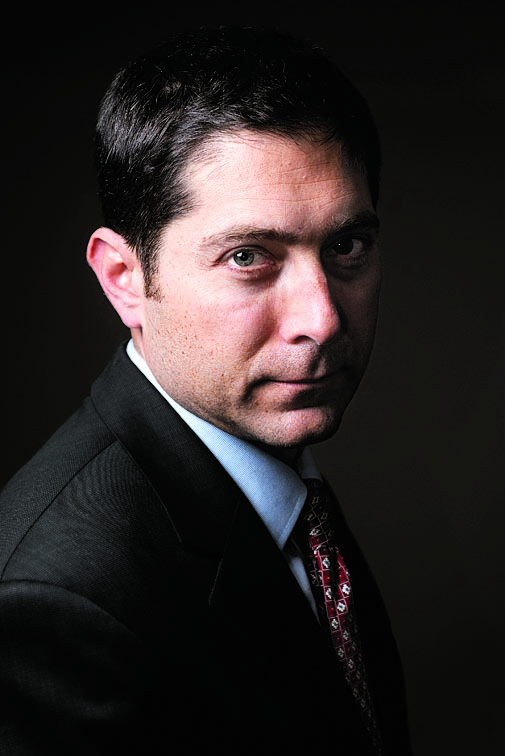 Politics and Prose, September 10
Diplomats jealous of the CIA's star treatment in pop culture might want to read this new thriller. Moss, a former deputy assistant secretary of State, tells the story of State Department crisis manager Judd Ryker as he battles shadowy factions maneuvering to undermine America's thaw in relations with Cuba. Art imitated life when President Obama made a historic announcement about normalization with the communist country while Moss was writing his yarn. The author spoke with Washingtonian in advance of his appearance at Politics and Prose (free).
How has the diplomatic community responded to your State Department hero?
They like that I'm trying to express their frustrations. Diplomats feel the CIA or the military gets all the glory in fiction and films. In many ways, our foreign policy is set much more by diplomats than it is by soldiers and spies.
Do you base your characters on real Washingtonians?
Four of the main characters are soccer dads from Rockville. Like others in the book, they are composites of people I know. People come to me at parties and ask if they are in the book. I tell them parts of everyone I know are in it. Maybe that helps to build a fan base.
The book's timing is fortuitous.
I was halfway through the first draft when President Obama made the surprise December 2014 announcement about normalization. Now it looks like the first American commercial flights to Cuba will begin September 7, which is the day after the book comes out.
You went to Cuba just before Obama's visit. How do Cubans view this new normal?
While many are optimistic that normalization will bring about big change, there's also been a bit of a backlash. A few days after he visited, the entire front page of Granma [the official Cuban newspaper] was an open letter from Fidel Castro to Obama saying, "Don't think you are coming here to change us."
6. Leon Bridges
Wolf Trap, September 10
Bridges's music is a throwback to the smoke-filled studios of Motown. Some critics have accused him of lacking originality, but Rolling Stone called his de-but album "the best kind of nostalgia trip." Hey, music critics, have your debates elsewhere—when you're hearing Bridges's soulful voice outdoors at the Filene Center as the summer wanes, there are better things to do than argue. $29.50 to $55.
7. WashingCon
Georgetown University Hotel and Conference Center, September 10–11
In case you didn't know, we're living through what's generally considered the golden age of board games, with complex, engaging "designer" games that put your mind to work. This convention—where attendees can saddle up with friends or strangers for open tabletop sessions, tournaments, and new-game demos—was so popular in its first year that it has reserved ten times the space this time around. $40.
8. Collective Rage: A Play in Five Boops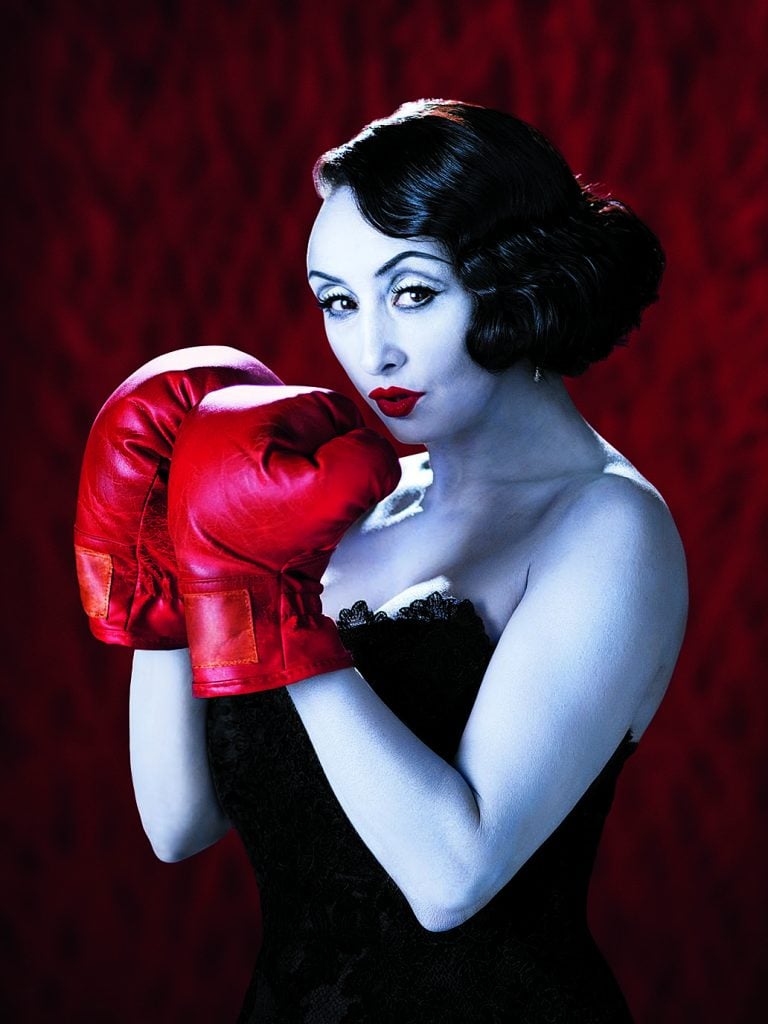 Woolly Mammoth Theatre Company, September 12–October 9
It's a year of resurgence for big-eyed Betty Boop. Plans are under way for a clothing line, a new comic-book series, even a Pepsi-sponsored emoji. Yet another take on the 1930s cartoon character, Jen Silverman's play is an "absurdist roman-tic comedy" in which five women named Betty Boop—one wealthy, another just out of prison, all with issues—come together to produce a play within the play. $34 to $69.
9. Here I Am by Jonathan Safran Foer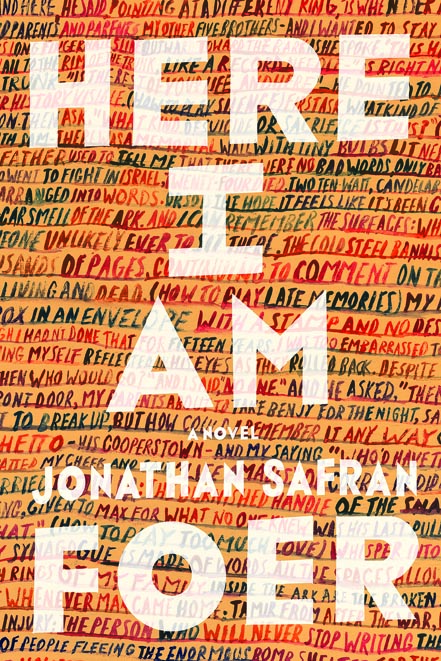 Sixth & I, September 12
It's been 11 years since Foer's last novel, Extremely Loud and Incredibly Close. His return to fiction includes this stop in his hometown to promote Here I Am, in which a family confronts domestic duty and religious identity in present-day Washington. The author's mother, Esther Safran Foer, is stepping down as Sixth & I's CEO in September, but Foers remain in force on its stage: Another son, Joshua, talks about his nonfiction book Atlas Obscura there on September 29. $20.
10. Farm Aid
Jiffy Lube Live, September 17
Thirty-one years ago, Willie Nelson, Neil Young, and John Mellencamp organized a concert to support family farms. For the third time since then, the all-day festival is coming to Washington, with performances by its three founders plus Dave Matthews, Nathaniel Rateliff & the Night Sweats, and more. The activist angle remains, with local and organic foods at the concession stands and exhibits on topics such as beekeeping and sustainable papermaking. $49.50 to $189.50.
11. H Street Festival
H Street, Northeast, September 17
When the H Street Festival first lit up this Northeast DC neighborhood in 2005, a mere 500 people showed up. A decade later, the block party expects about 150,000 guests in the ever-transforming area. As in previous years, bars and restaurants colonize sidewalks with outdoor seating while vend-ors line the street alongside activities such as fashion shows and pie-eating contests. Free.
12. Shall We Wake the President? by Tevi Troy
Hoover Institution, September 20
At some point, the next President will get that 3 am call. Tevi Troy's book about White House reactions to natural disasters, economic meltdowns, and acts of war—which he discusses at this event—contains helpful, if predictable, anecdotes such as FDR's Great Depression plan and Obama-era checks on cyberterrorism threats. But the next chief might want to skip the chapter on weather events: Troy, who ran President George W. Bush's Domestic Policy Council from 2005 to 2007, largely blames the handling of Hurricane Katrina on local officials, not the executive missteps that history remembers. Free.
13. Judge John Hodgman Live Podcast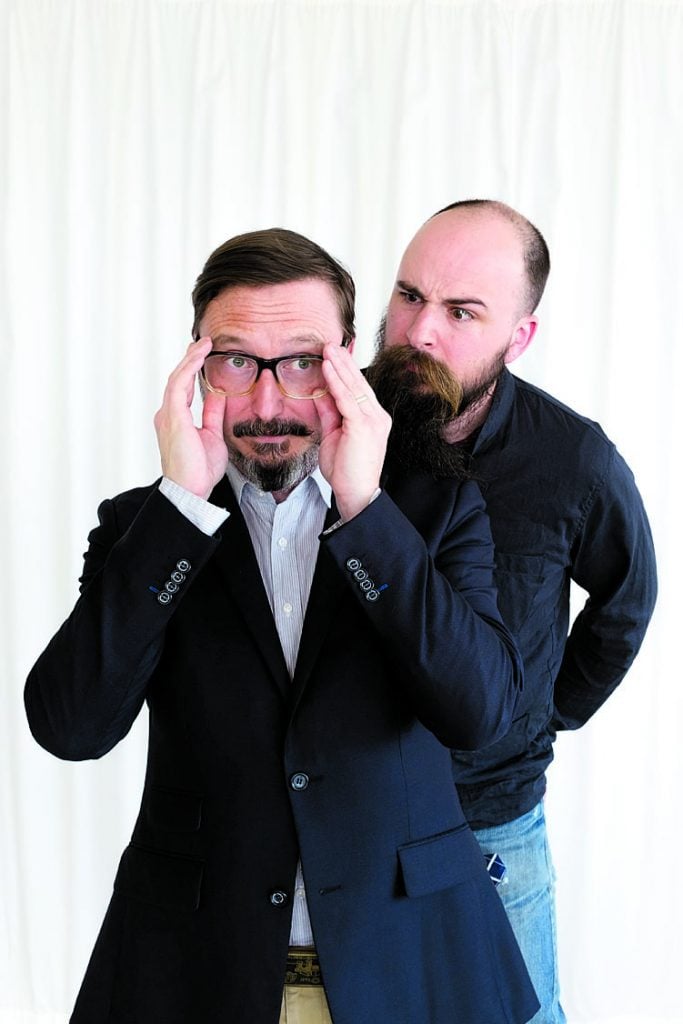 Howard Theatre, September 21
In this performance of his hit podcast, faux legal eagle John Hodgman (near right with "bailiff" Jesse Thorn) uses his comedic jurisprudence to settle disputes between friends during onstage "hearings." We hope he rules on some only-in-Washington debates at this one: Is it okay to smack someone who's standing on the wrong side of the Metro escalator? Is it wrong to demand that tourists put their kids on a leash? Submit your case to maximumfun.org/jjho; if selected, you get in free. $25.
14. National Museum of African American History & Culture Opening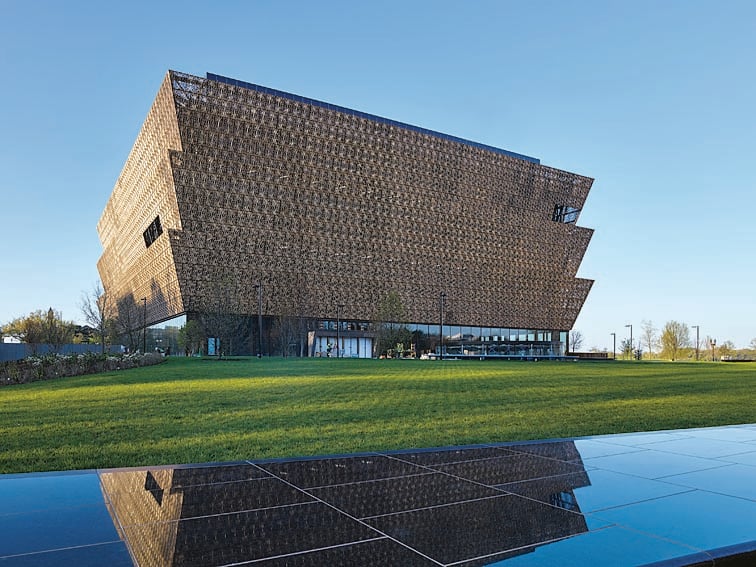 September 24
President Obama cuts the ribbon on the National Museum of African American History and Culture, fulfilling a 100-year-old dream: Visitors can witness the entire arc of the black experience in America, from the Atlantic slave trade to the Black Lives Matter movement.
15. National Book Festival
Washington Convention Center, September 24
What is it: Cofounded by First Lady Laura Bush in 2001, it's a privately funded event thrown by the Library of Congress. Expect signings, talks, and panel discussions.
Big Names: Stephen King, Joyce Carol Oates, Mary Roach.
Pushing the boundary: The festival includes an International Pavilion for foreign authors, among them top-selling Swedish author Jonas Hassen Khemiri.
Price: Free tickets required to see King; other events are first come, first served.
16. Fall for the Book
George Mason University's Fairfax campus and various venues in Virginia, DC, and Maryland, September 25-30
What is it: A partnership between George Mason University and the City of Fairfax, this festival celebrates fiction, poetry, politics, history, science, psychology, and more.
Big names: Sandra Cisneros, Diane Rehm, Jon Mooallem.
Pushing the boundary: Urban-fantasy author Patricia Briggs, number-one New York Times bestselling author whose latest is about a supernatural DC mechanic who can transform herself into a coyote.
Price: Free, with one exception: former US poet laureate Billy Collins at the Reston Community Center on September 28 ($20).
17. The Washington Ballet 40th Anniversary Celebration
Kennedy Center, September 30
It's a moment of transition for DC's resident ballet, which lost its artistic director, Septime Webre, in June after 17 years. In his place is Julie Kent, former principal ballerina, teacher, and coach at New York's American Ballet Theatre. She directs the program at this anniversary celebration, with dances from Swan Lake, among others. $40 to $500.
18. East Building Reopening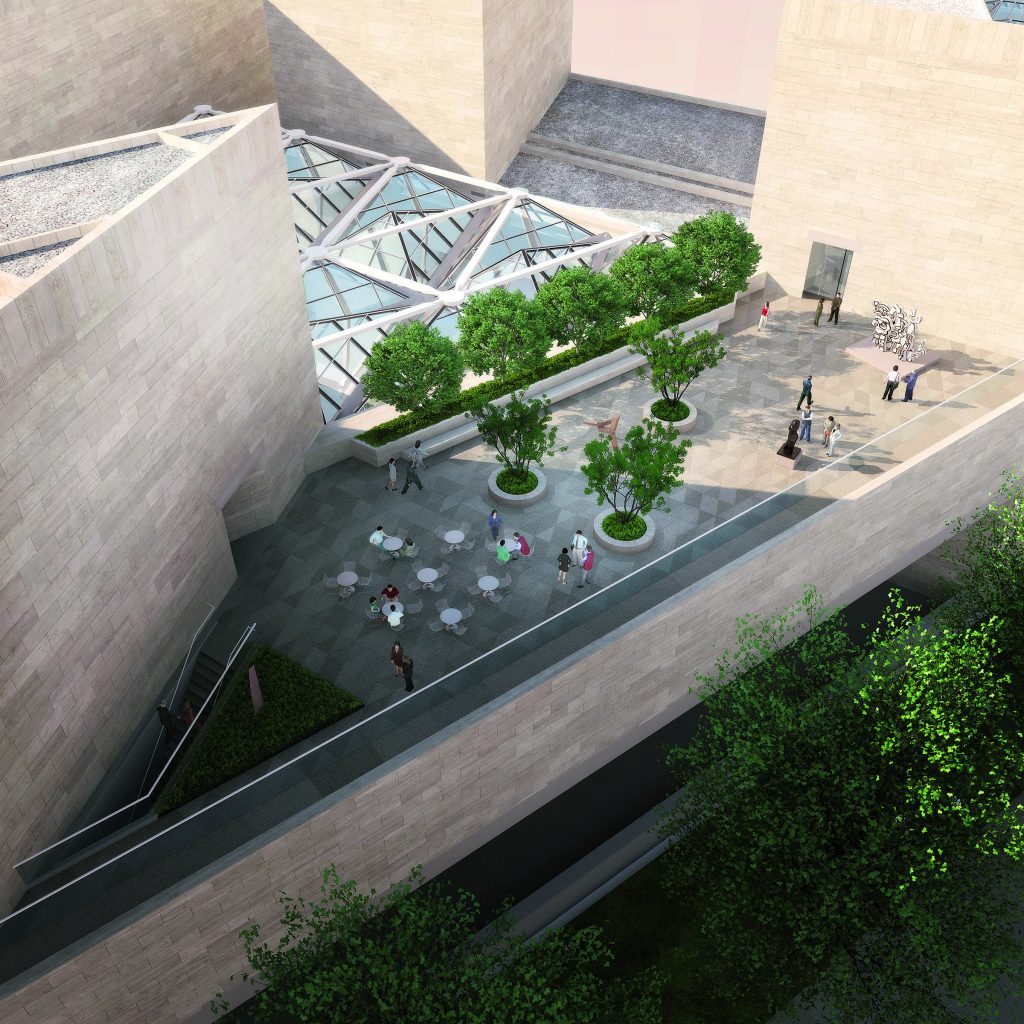 National Gallery of Art, September 30
After three years of renovations, the National Gallery is finally reopening its East Building, which encompasses more than 12,250 square feet of new public space, including a rooftop terrace and sculpture garden.
"The spaces always existed in a way," says curator Harry Cooper. "We haven't changed the shape of the building—we found undeveloped space inside it."
These "new" areas include two formerly un-used towers, soon to be gallery spaces for the museum's extensive Alexander Calder and Mark Rothko collections. Starting September 30, they'll also host three exhibits: "In the Tower: Barbara Kruger" (through January 22), featuring the artist's arresting profile-with-text images; "Los Angeles to New York: Dwan Gallery, 1959–1971" (through January 29), charting the rise of avant-garde gallerist Virginia Dwan; and "Photography Reinvented: The Collection of Robert E. Meyerhoff and Rheda Becker" (through March 5), featuring contemporary and experimental photo work.
The renovation has made additional room for the museum's permanent modern collection, which is get-ting completely rearranged. "I really wanted to have a chronological experience of how art develops," says Cooper, "so a visitor could conceivably walk through the history of art."
19. Rock Creek Park Daytime Bus Tour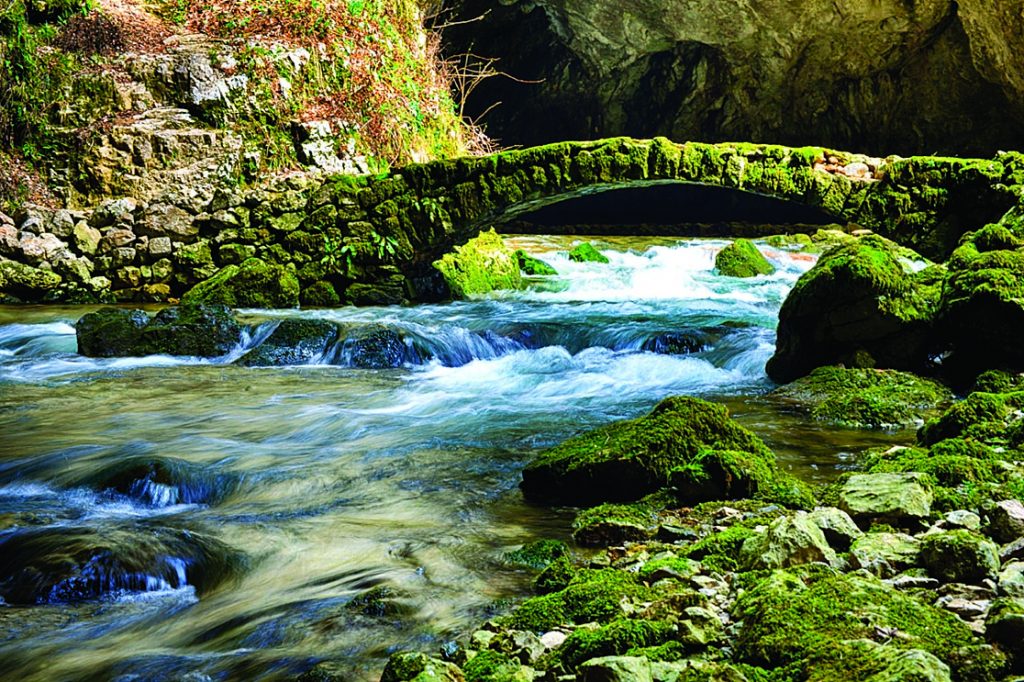 Rock Creek Park, September 30
Historian and naturalist Melanie Choukas-Bradley spent a year chronicling her observations about Washington's 2,100-acre woodland. To celebrate the National Park Service's centennial, the author of A Year in Rock Creek Park is teaming up with Smithsonian Associates for a daylong tour highlighting stops such as a 19th-century mill, poet Joaquin Miller's cabin, and Teddy Roosevelt's favorite skinny-dipping spot. $139.
20. "No Man's Land: Women Artists From the Rubell Family Collection"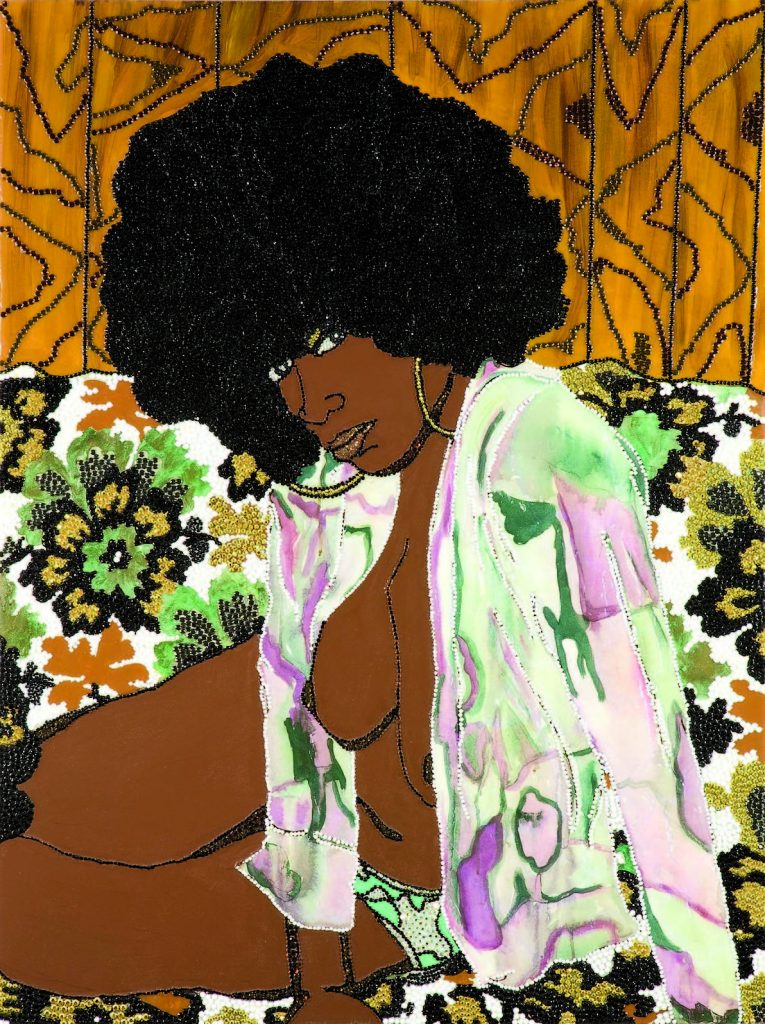 National Museum of Women in the Arts, September 30–January 8
Mannequin/nutcracker hybrids, electric neon nudes, and anatomical figures woven from straw are just some of the eccentric works in this exhibit, in which more than three dozen artists from 15 countries use painting and sculpture to expand on themes born in the 1970s feminist art movement. Their depictions of the female body as well as challenges to traditional "women's work" will leave you thinking about gender norms, too. $10.
This article appears in our September 2016 issue of Washingtonian.