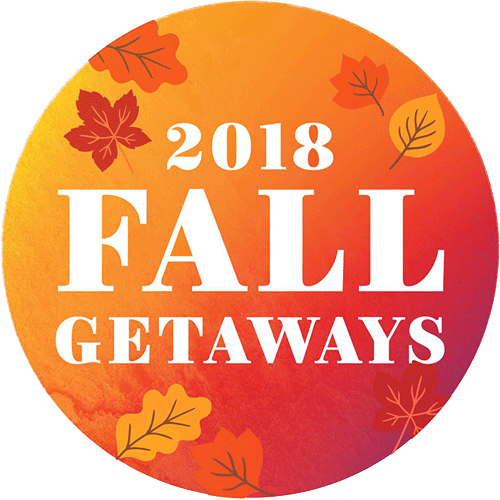 This article is a part of our 2018 guide to great fall getaways, including where to head for colorful foliage, fun festivals, and other glories of autumn.
More than 40 bluegrass, country, folk, and Celtic bands—including headliners Scythian, the Black Lillies, and Mipso—play this annual event in the Shenandoah Valley. Between acts, you can go hiking, horseback riding, or canoeing. Bring the family-size tent to camp overnight—kids under 13 are free. When: September 3 and 4. Where: Skyline Ranch Resort, 751 Mountain Rd., Front Royal. Admission: $65 for the weekend in advance, $80 at the door; $40 a day in advance, $50 at the door.
This enormous annual celebration checks off all the fall boxes: hayrides, a pumpkin patch, kids' games, farm animals, corn mazes, apple-cider doughnuts, and the spooky Fields of Fear at night. When: Preview weekend, September 17 and 18, then open daily September 24 through October 31 and November 4 through 8. Where: 15621 Braddock Rd., Centreville. Admission: $5 to $17; separate tickets required for Fields of Fear.
Numerous wine festivals take place throughout fall, but the Maryland Wine Festival (September 17 and 18, Carroll County Farm Museum; tickets $30) and the Virginia Wine Festival (September 17 and 18, Bull Run Regional Park; tickets $29 in advance, $40 at the gate; virginiawinefest.com) are the biggies. Both are loaded with food and craft vendors as well as live music.
4. Oktoberfests
It's bratwurst, bier steins, and oompah bands über alles at the annual Lovettsville Oktoberfest in this Loudoun County German settlement (September 23 through 25, throughout town; free; lovettsvilleoktoberfest.com). It's a similar scene—with the addition of tricycle races and best-beer-belly competitions—at Das Best Oktoberfest at National Harbor (September 24; tickets $29; dasbestoktoberfest.com). If you'd like to eat your wurst in a more mellow, historical setting, check out the annual Oktoberfest at Schifferstadt, a Colonial-era German home in northern Frederick (October 15 and 16, 1110 Rosemont Ave.; free).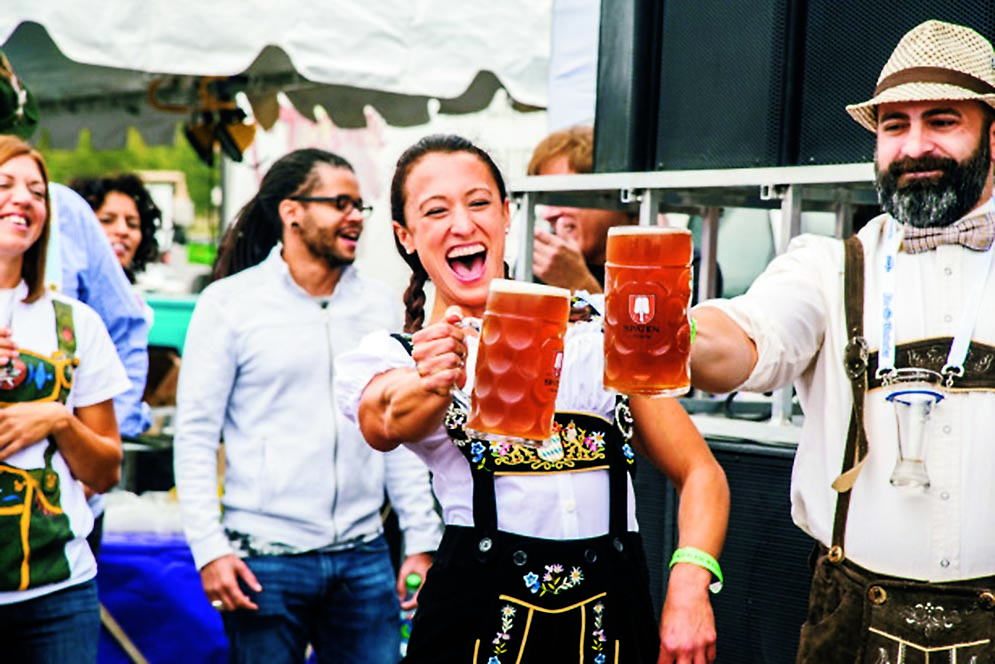 5. Chestertown Harry Potter Festival
Wizards and muggles get to quaff butter beer, take in a quidditch match, or pick out a new wand. During the Kids' Hogwarts Experience, aspiring wizards ages 8 to 12 eat Bertie Bott's Every Flavour Beans, concoct magic potions, and learn "defenses against the dark arts." Over age 12? Just as many adults as kids sport Harry Potter glasses around town. When: September 30 through October 2. Where: Chestertown, Maryland. Admission: Mostly free; tickets required for some events, including the Hogwarts Experience.
6. National Apple Harvest Festival
This annual event, in its 52nd year, celebrates the harvest with apples in dozens of permutations—folded into sausages and pancakes, topped on pizza, and baked in cookies and fritters. Naturally, there are plenty of pies, too. While you eat them, check out the more than 300 arts-and-crafts vendors, live entertainment, and antique-car show. When: October 1, 2, 8, and 9. Where: South Mountain Fairgrounds, Biglerville, Pennsylvania (near Gettysburg). Admission: $10; kids under 12 free.
7. Bridgeville Apple Scrapple Festival
More than 25,000 scrapple lovers descend on Bridgeville, Delaware, home of RAPA Scrapple, to go on carnival rides, watch the Ladies Skillet Toss and Mayor's Scrapple Sling competitions, and of course, eat all the scrapple they can handle. Seriously, how often do you get to attend an entire festival dedicated to breakfast meat? When: October 14 and 15. Where: Throughout Bridgeville. Admission: Free.
At the 50th annual U.S. Oyster Festival in St. Mary's County, you can watch the country's fastest shuckers in a frenzied competition for national oyster-shucking supremacy. Music, crafts, and a horde of food tents round out the event in Southern Maryland (October 15 and 16, St. Mary's County Fairgrounds; $7, kids under 12 free). In Virginia, the even larger Urbanna Oyster Festival (November 4 and 5, downtown Urbanna; $10 parking fee Friday, $20 Saturday; urbannaoysterfestival.com) boasts its own shucking contest plus a huge parade, an antique-car show, and historic boats at the town dock. Luckily, you can eat without shucking: At both festivals, you can get your bivalves raw, roasted, smoked, steamed, scalded; in fritters and po' boys, stews; or even baked into desserts.
9. World Championship Punkin Chunkin
After a two-year hiatus, the flying gourds are back. See them launched from air cannons, flung from catapults, and heaved from trebuchets and torsion machines, among other contraptions. It's not just flinging pumpkins—it's a science lesson in centrifugal force, kinetic energy, and creative ingenuity. When: November 4 through 6. Where: 18598 Apple Tree Rd. (Rt. 591), Bridgeville, Delaware. Admission: $15 in advance (on-line), $20 at the event, children ten and younger free.
Avian residents of the Chesapeake Bay get their day at this annual event, complete with displays of wildlife art and decoys, retriever demos, kids' fishing derbies, lots of food, and world-champion goose- and duck-calling competitions. Plus, it's for a good cause—proceeds fund waterfowl-habitat conservation efforts in the bay watershed. When: November 11 through 13. Where: Throughout Easton, Maryland. Admission: $15.
This article appears in our September 2016 issue of Washingtonian.