We love how well Laura Case and Terry Head brought France to Virginia in their French vintage bistro-inspired wedding, complete with French music and food. Take a look at their beautiful day in the photos below captured by Jodi & Kurt Photography.
Like B&G on Facebook | Follow B&G on Instagram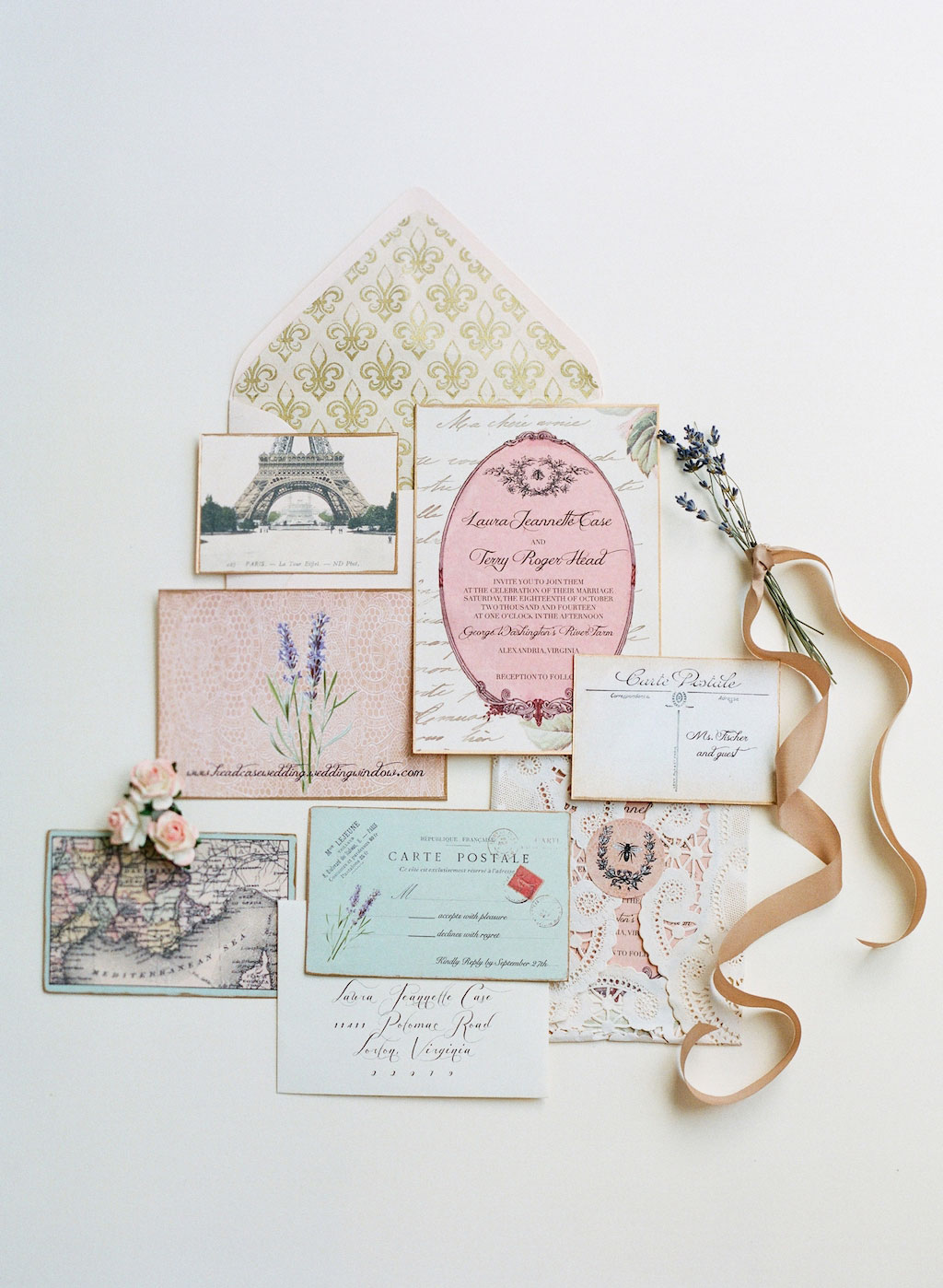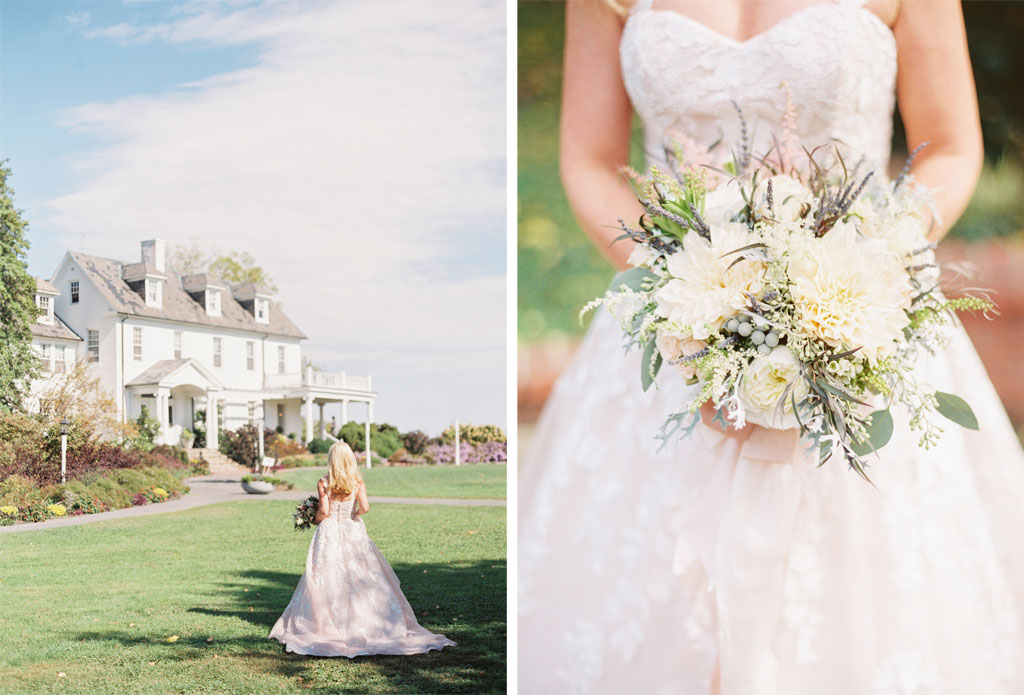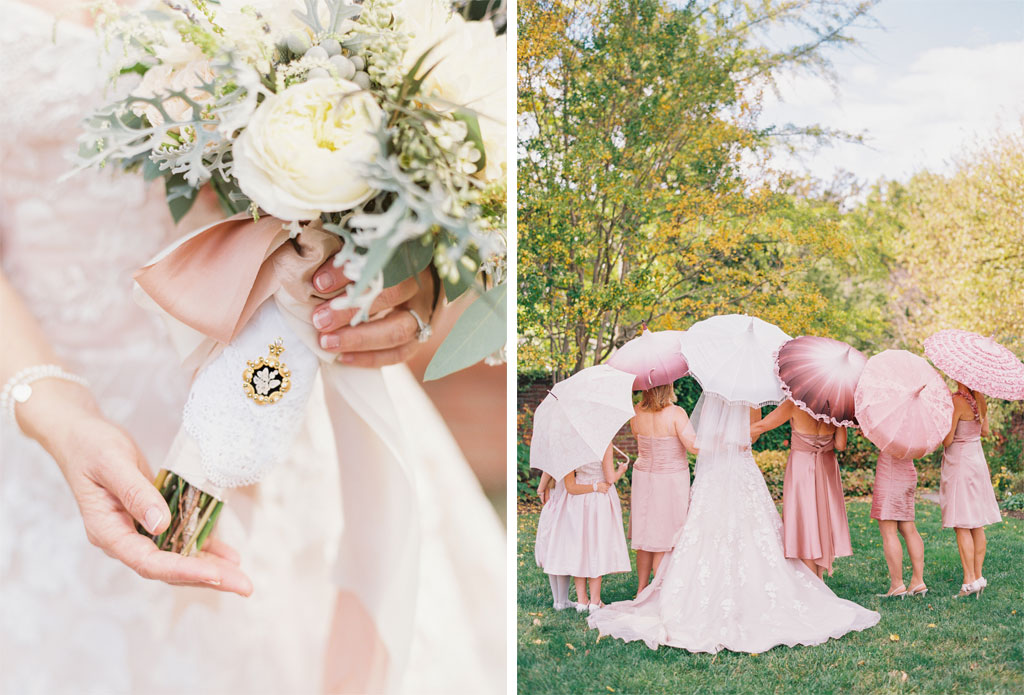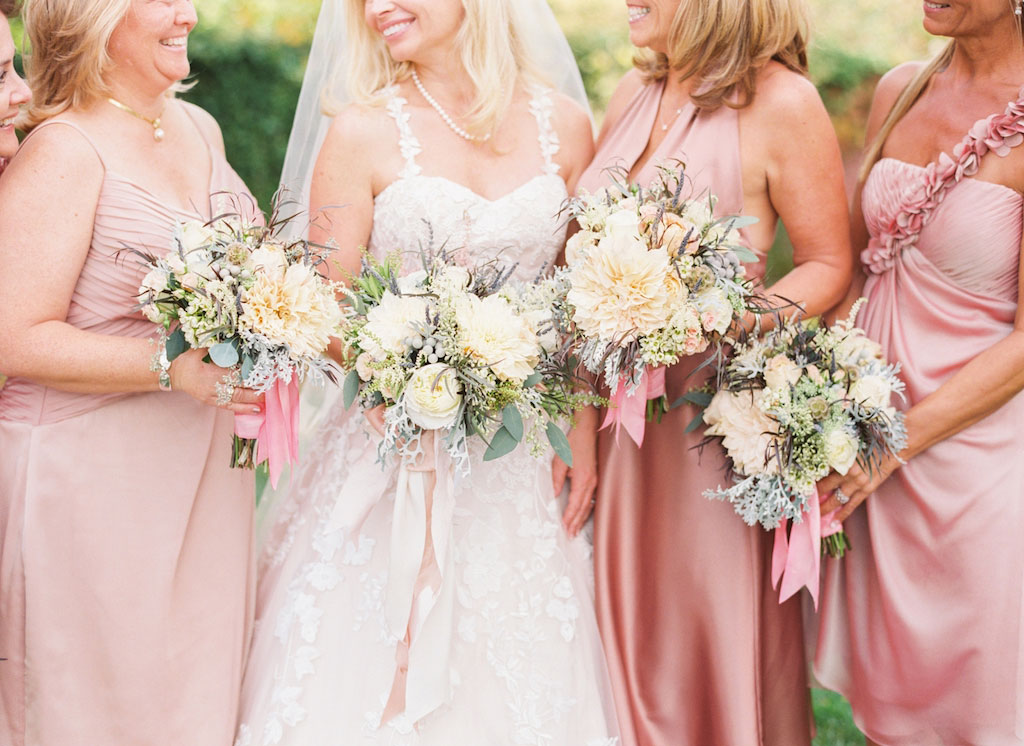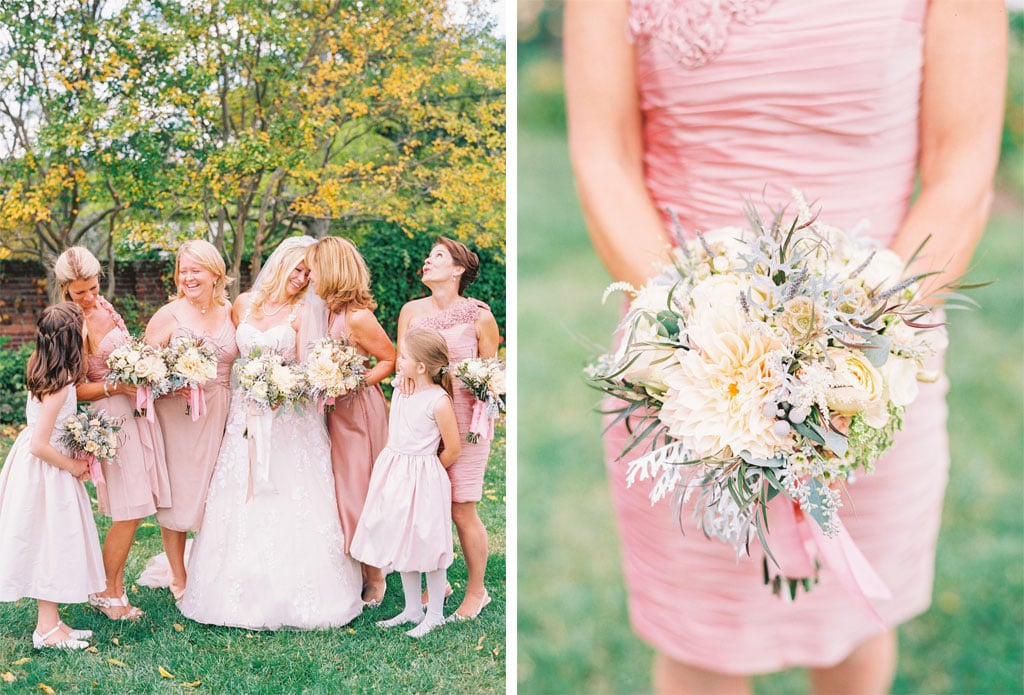 Though when they first met at a group outing, Laura thought Terry was "a smart dresser, intelligent, and a perfect gentleman," she joked to her friend that she could never marry him. For one thing, there was an age difference of 15 years, and for another, if their two last names were combined, she'd be a "Case-Head." But Laura's friend quipped back, "Two Heads are better than one!" Though Terry says they were "cautious but curious" around each other, their interest grew over a period of several months. "Needless to say, Terry's southern charm quickly grew on me and he and I are now lovingly known as HeadCase amongst our friends," says Laura.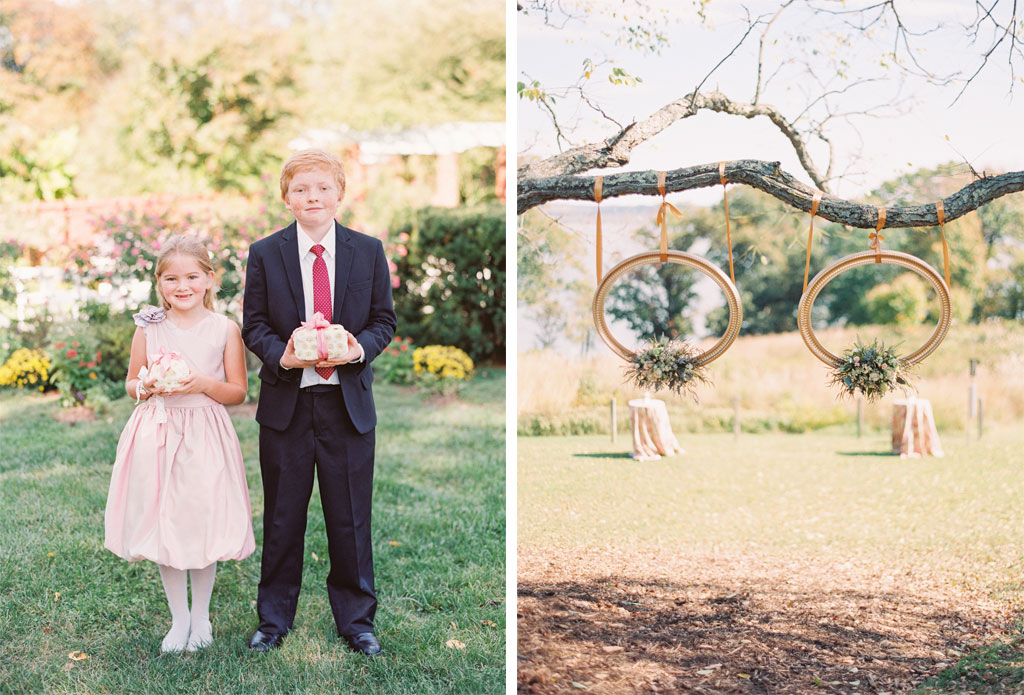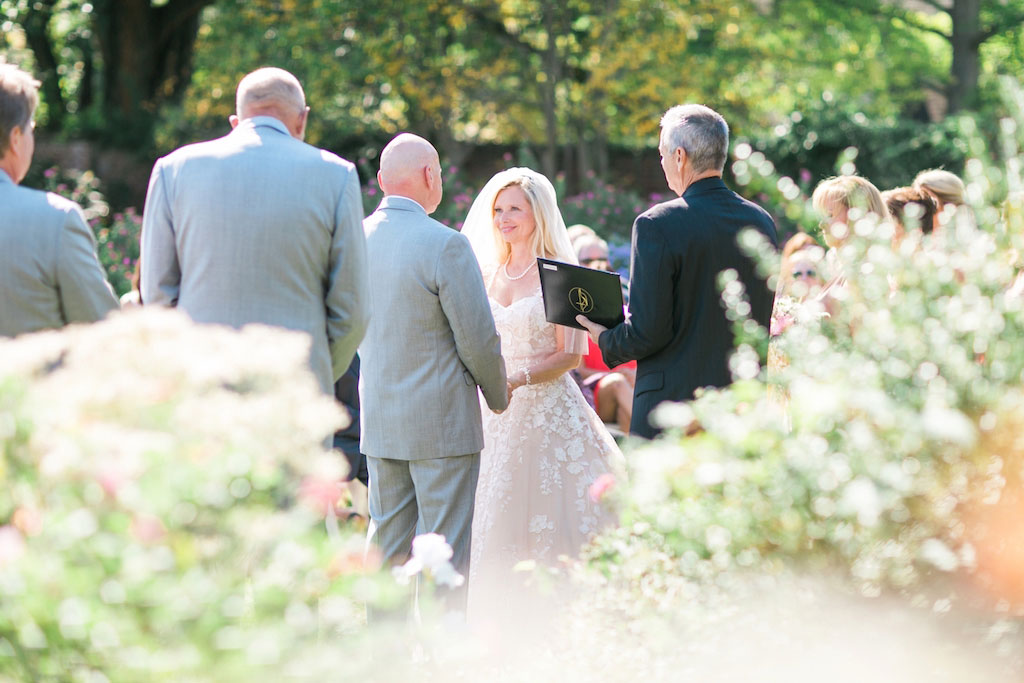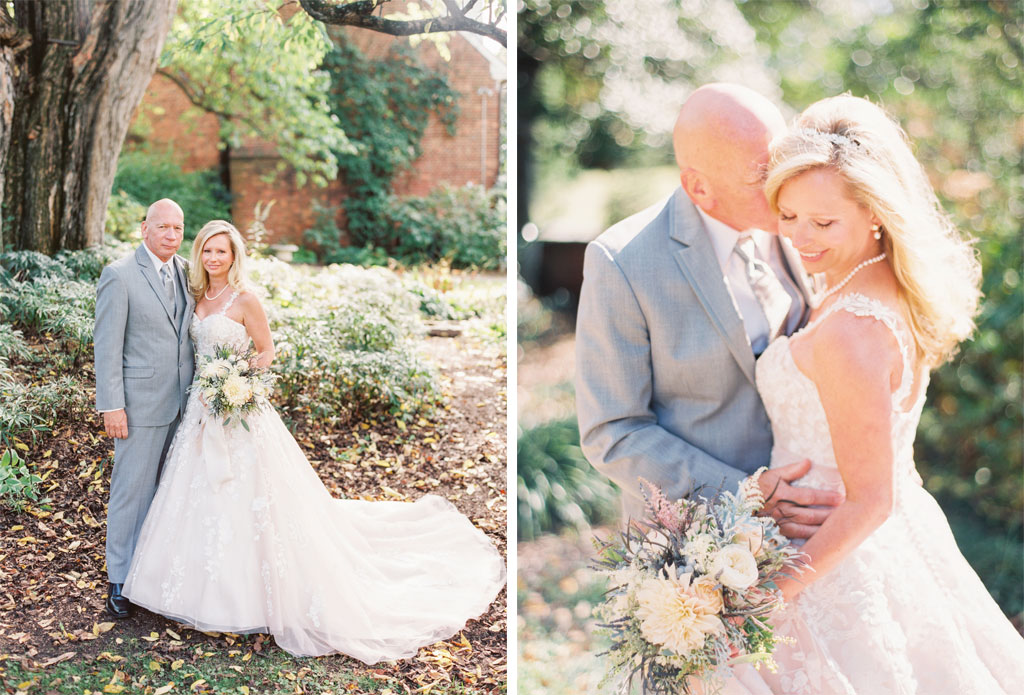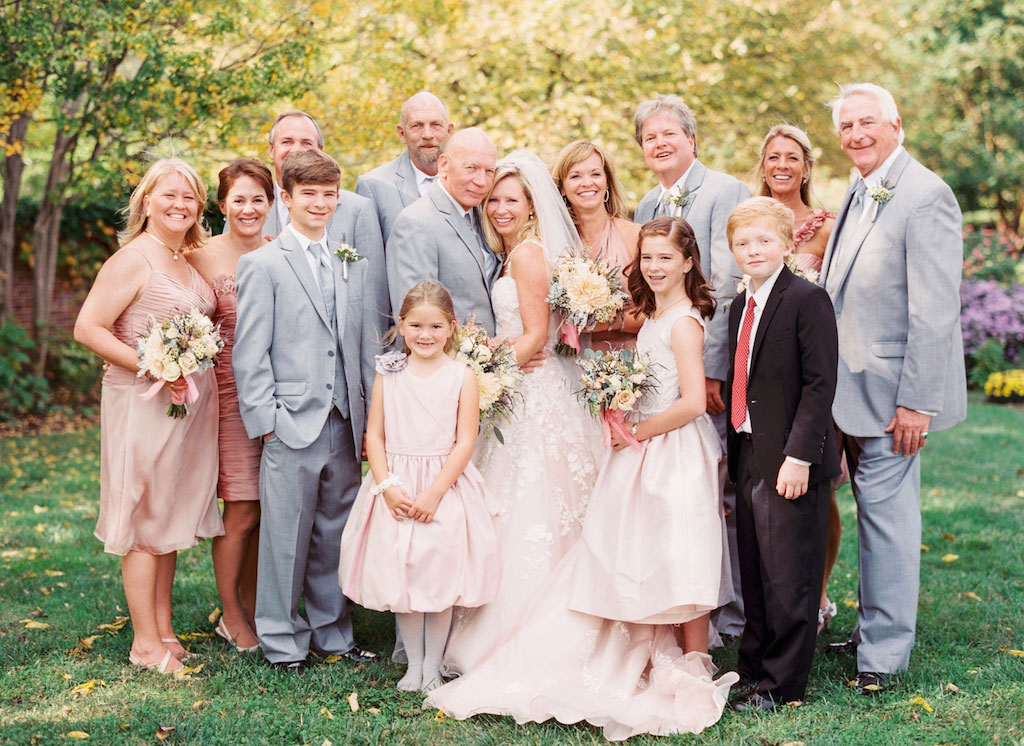 Almost a decade later, the two were at visiting the very place where Terry's parents had gotten engaged during WWII—Embarcadero Park in San Diego. At 1 PM, Terry got down on one knee and asked Laura to be his wife. Exactly a year later, at 1 PM, the pair would recite their vows at Virginia's River Farm.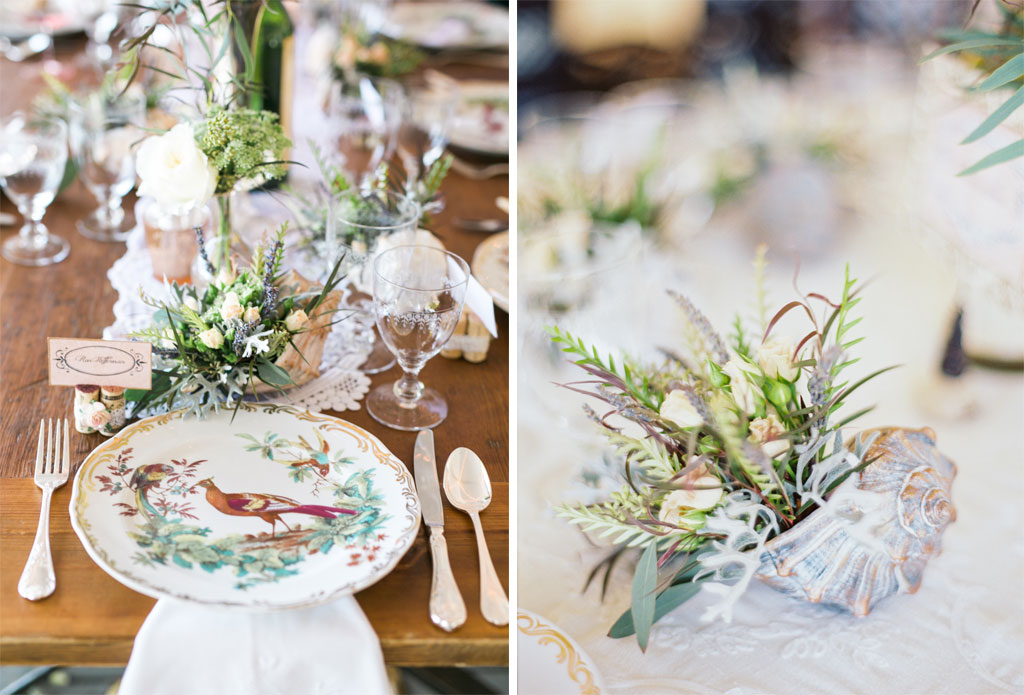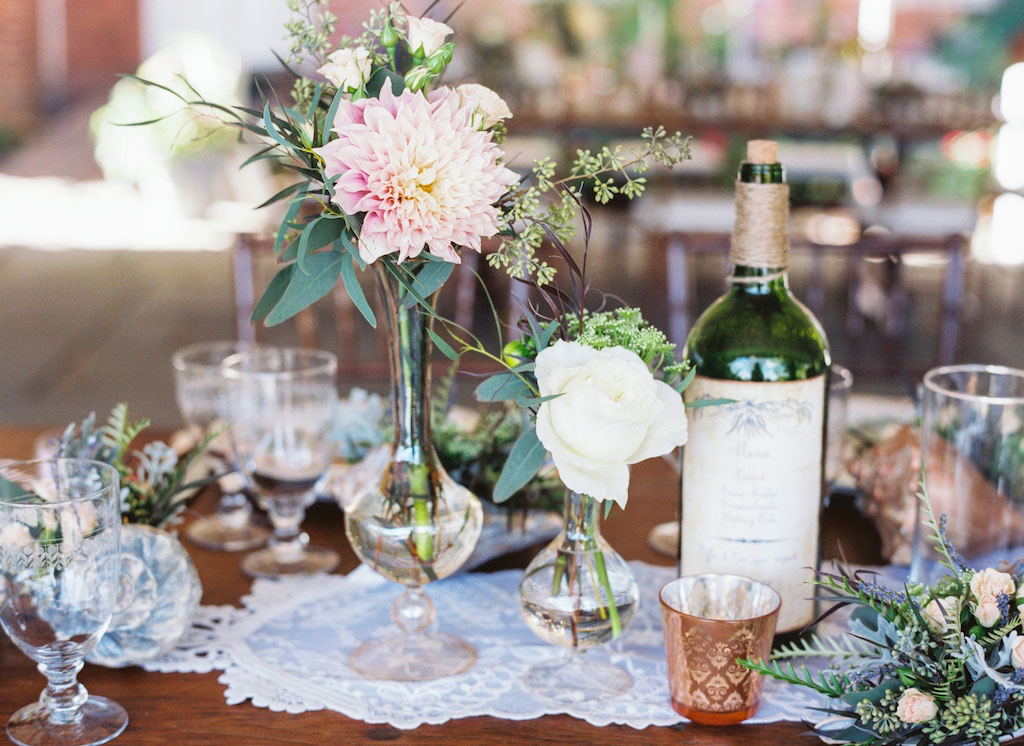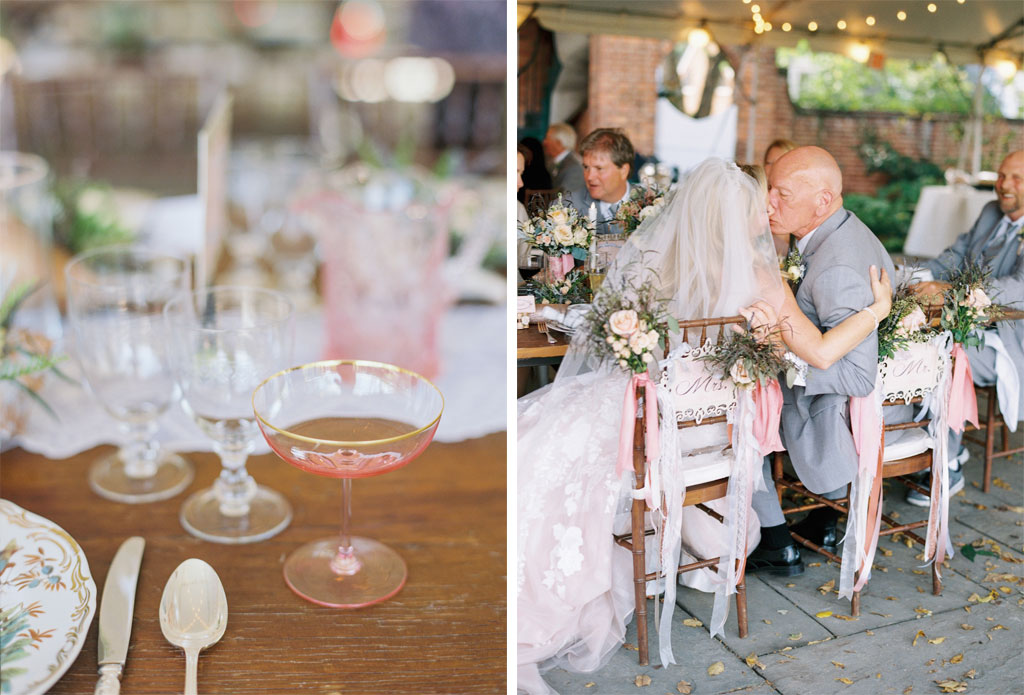 For their October wedding, the pair married outside in the garden beneath a cloud that just so happened to be in the shape of an arrow-pierced heart. A vintage French bistro-themed reception followed, complete with French background music, French onion soup, beef bourguignon, ratatouille, and creme brûlée.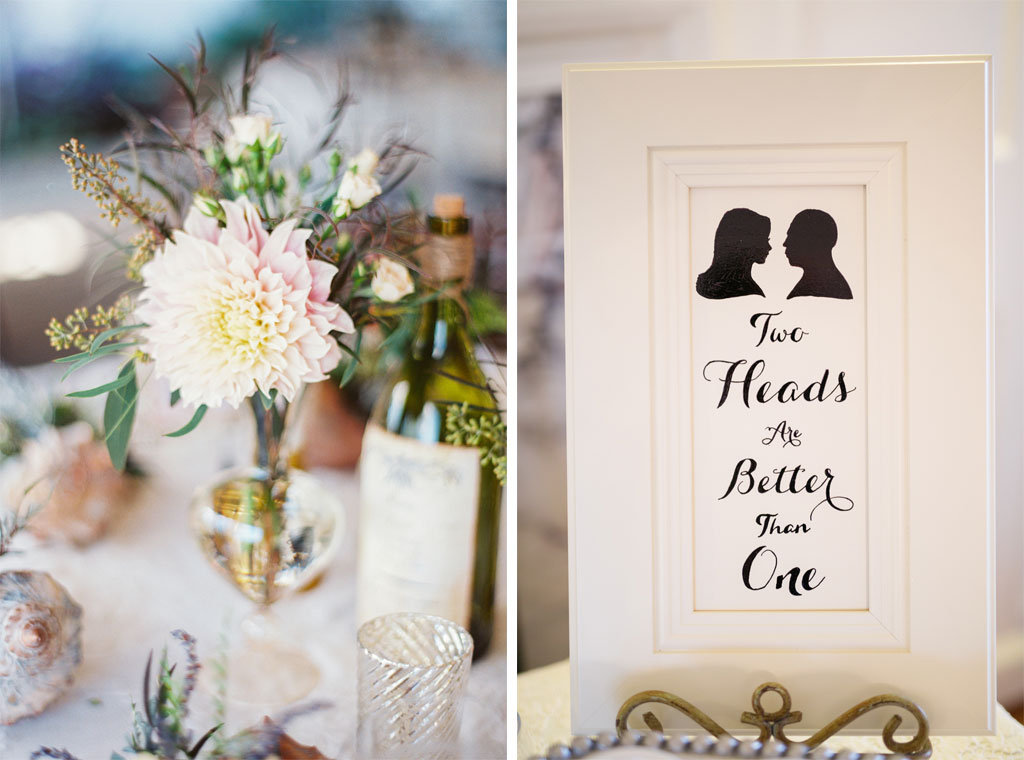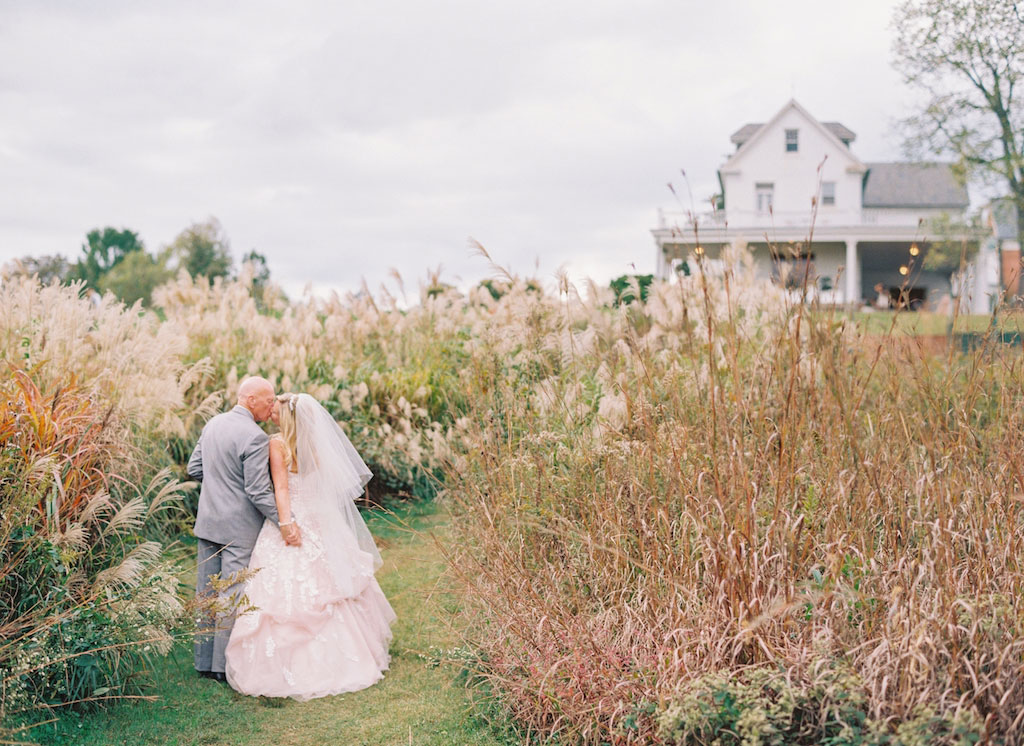 A "Two Heads are Better Than One" sign adorned the dessert table, and before the end of the night, guests were given lavender-infused sea salts made by the bride to take home as favors. When the the celebrations finally came to a close, Laura and Terry were able to keep the French-theme going with a honeymoon in Paris and Provence, France.
VENDORS
Venue: River Farm | Photographer: Jodi & Kurt Photography | Even Coordinator: Danielle Couick, Magnolia Bluebird Design & Events | Bride's Gown: David Tutera for Mon Cheri, House of JonLei Atelier | Groom's Attire: Stephen Geoffrey, House of JonLei Atelier | Hair Dresser: Beverly Shortnacy, The London Bob Hair Salon | Makeup Artist: Kim Giammaria, Beauty Mark | Florist: Alicia Jayne Florals | Caterers: Federal City Caterers | Videographer: Ryan Geldermann | Music/Entertainment: The Johnny Artis Band | Lighting: Frost Lighting | Bridal Party Gifts: J. Miller Designs
Bring your foodie dream to life at your wedding with the help of the area's best caterers.