The newest addition to the Petworth dining scene isn't your average sushi joint. Himitsu, housed in the former Crane & Turtle/Cappy's Crabs space, brings a "New Japanese" restaurant and bar to Upshur Street—a melting pot style, similar to New American, that's grounded in Japan and includes a global range of influences.
Owners Kevin Tien and Carlie Steiner are young—29 and 25, respectively— but they're not new to the industry. Both worked in restaurants since the age of 14, and boast impressive resumes that place them in the trenches of high-ranking establishments; he was a sushi chef at Houston's Uchi and a morning line cook at Pineapple & Pearls, she an early alum of Barmini. Through the local crowd funding platform EquityEats, they launched an ongoing fundraising campaign, and were able to open their first restaurant.
Here's what to know before you go.
You can order sushi alongside fried chicken
If there's a dish that's emblematic of Tien's New Japanese style, it's the buttermilk-fried chicken karaage. The dish speaks to his Louisianan and Asian roots with Korean gochujang glaze, house-made sweet pickles, and Kewpie mayo. Patrons can also pick from shareable hot and cold plates, and a curated selection of sushi, sashimi, and creative rolls—think  big-eye tuna with jalapeño, cucumber, sambal chili sauce, and Japanese togarashi spice.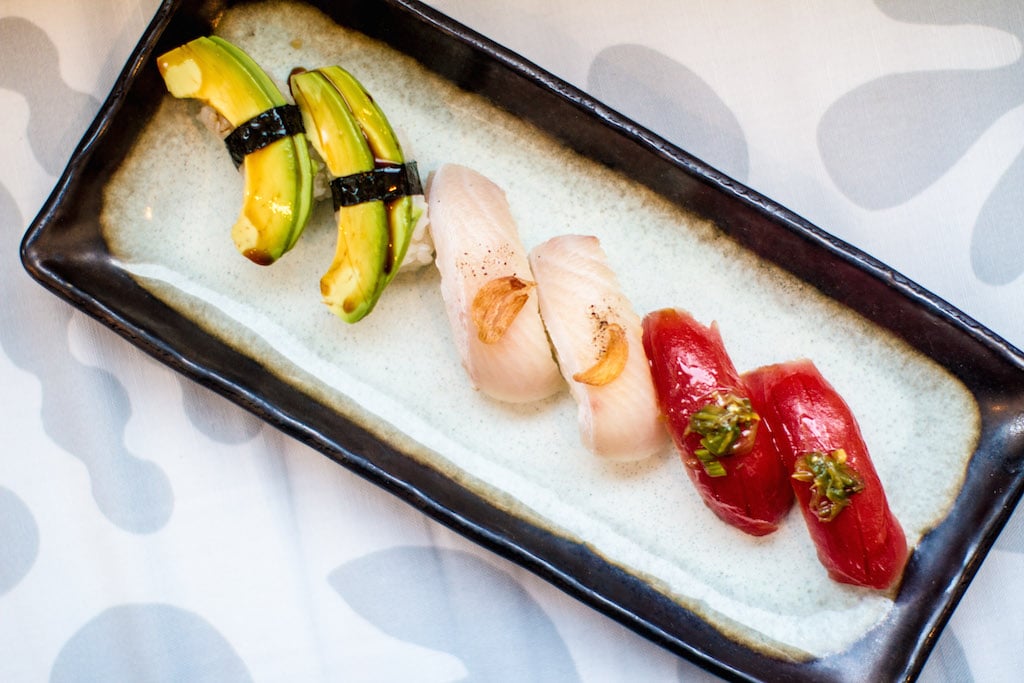 Cocktails aren't a starter—they're the main show
Steiner co-founded Stir Bartending Co., a cocktail consulting company, so naturally her libations star. At Himitsu, she designed creations to be paired with the whole meal. Diners can try multiple drinks thanks to low-alcohol creations like a mix of sake, smoked green tea, pineapple vinegar, and shiso.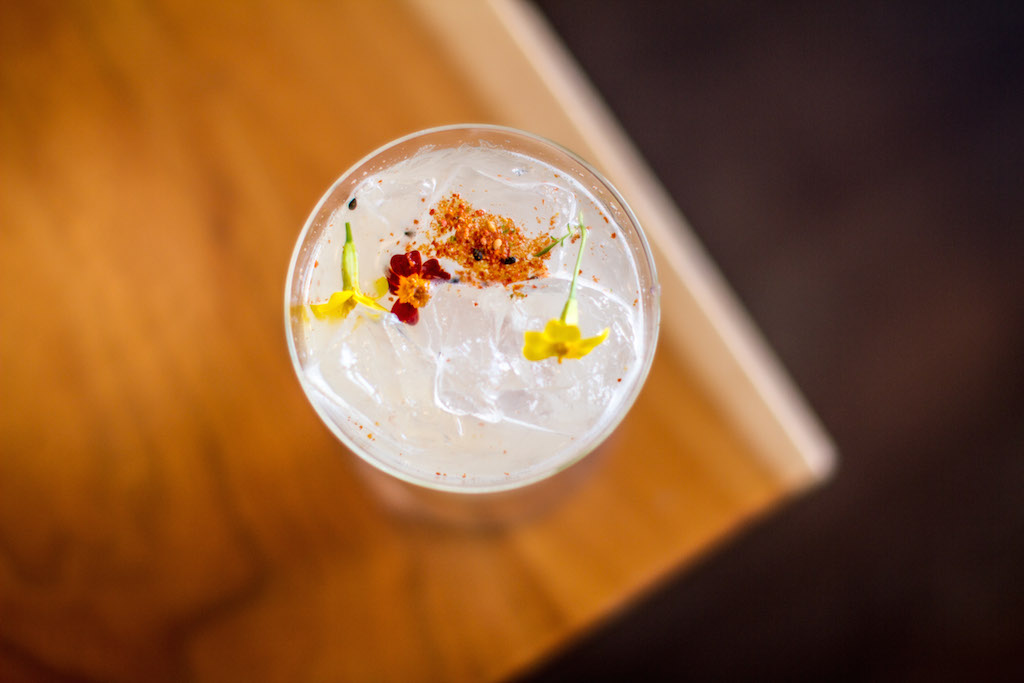 The space turns into a bar/lounge after dinner
The beverage list runs long and eclectic, with a bounty of Sherry, Italian amaro, Japanese beer, classic cocktails, and Steiner's innovations. Drinkers can linger after dinner hours, and try options like the "Nickelback Pickle Back"—whiskey, house-made pickles and their juice—that are more suited to late-night imbibing. "We'll be open as late as we're legally allowed for people," says Steiner. "We're a true restaurant that's open 5 to close."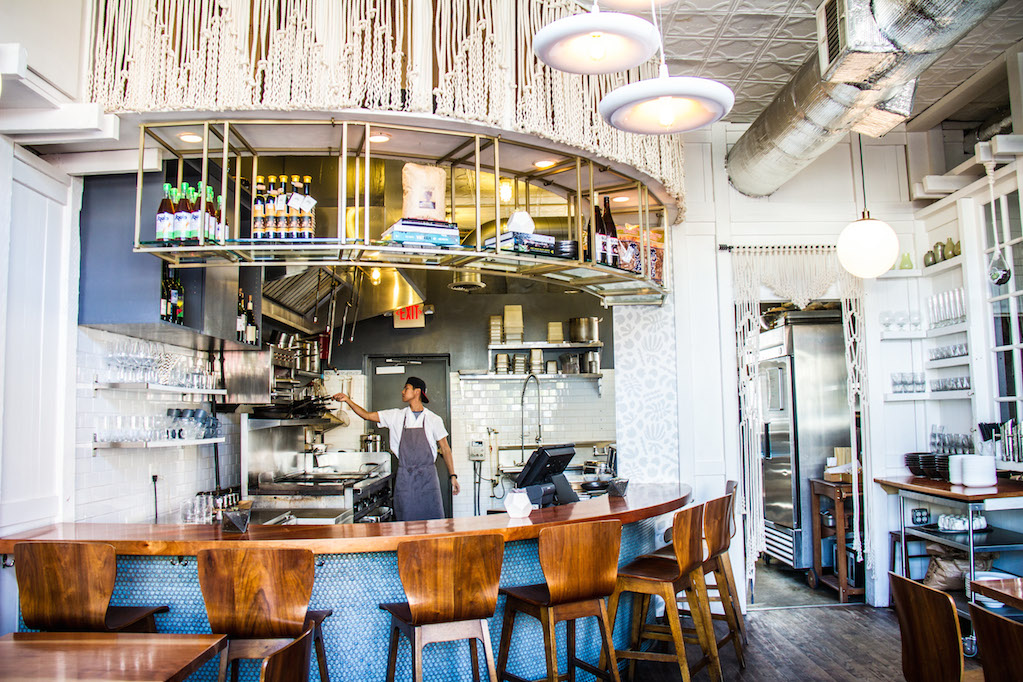 The place is small (i.e. four tops max)
The space went nautical over the summer for Cappy's pop-up crab house, and has been transformed into a serene room thanks to potted plants and other touches from the design gurus at the Lemon Bowl. One thing that never changes: the restaurant's small size, which holds only 24 seats, eight of which are at the bar. Hence only parties of four or less can be accommodated, all on a first-come, first-serve basis.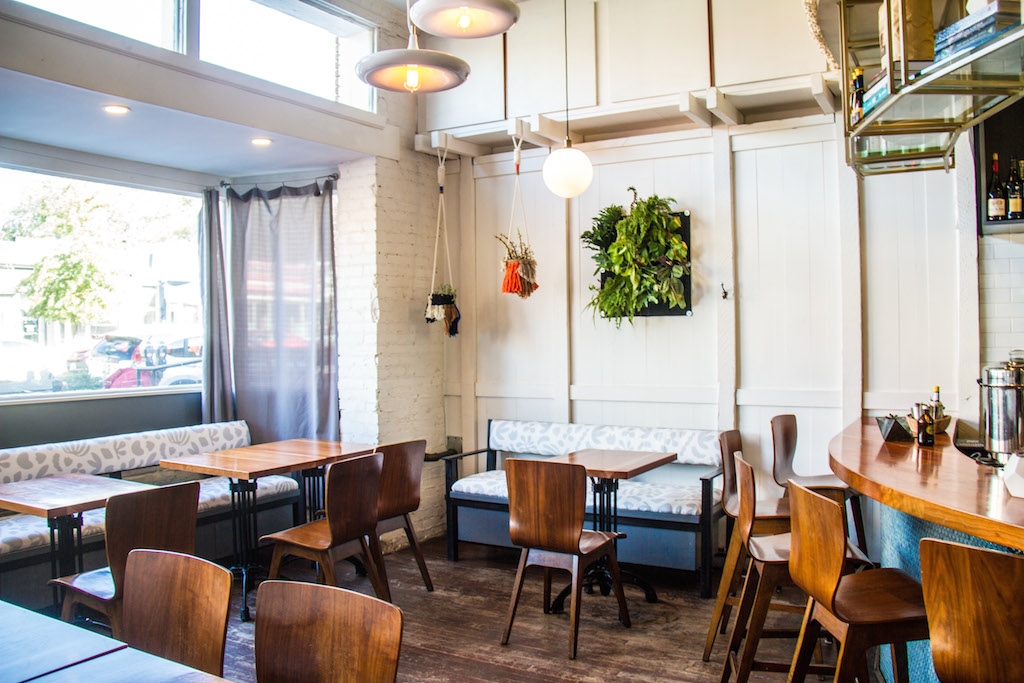 Katsu sandos and brunch are coming soon
Tien will launch Sunday brunch soon, and lunch further down the road. The latter afternoon menu will be more casual and homey than the nighttime fare—think soups, stews and katsu sandos (i.e. crispy pork cutlet sandwiches).
Himitsu. 828 Upshur St., NW. Open Tuesday through Saturday, 5 to late.