We were thrilled when trendy eyewear brand Warby Parker decided to open their first Washington, DC store in Georgetown, and excited yet again when a second opened in Shaw. But before either of those storefronts opened, Warby Parker hosted a pop-up shop at the Nordstrom in Tysons Corner. Now, Warby Parker is returning to the behemoth mall to open a third Washington-area storefront.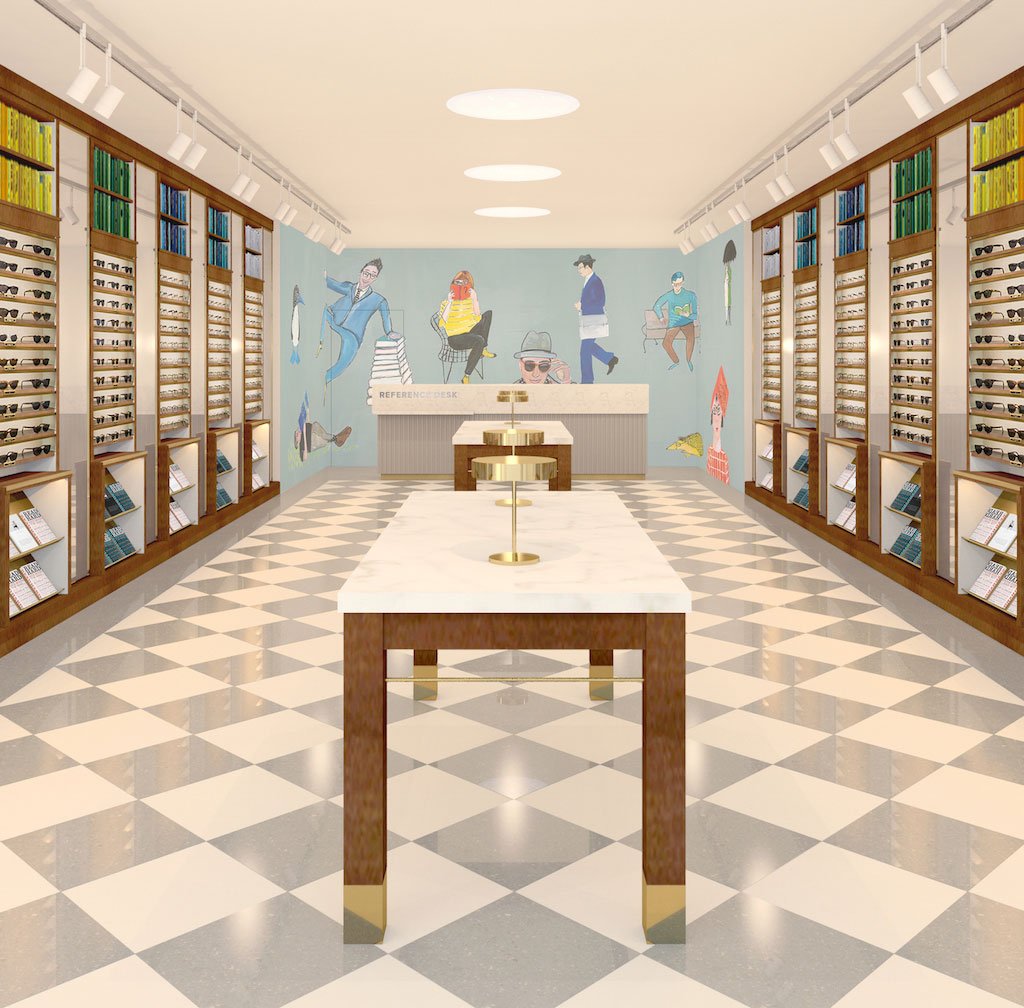 The Tysons Corner Center Warby Parker will follow with the library-inspired decor seen in other stores, including brass lamps, leather seating, and of course, books, including the brand's own illustrated publication, "50 Ways to Lose Your Glasses." The store interior will also feature a mural by Maira Kalman, and on-site opticians will be available to assist customers with glasses adjustments.
The new store will continue with Warby Parker's mission to donate a pair of glasses for every pair purchased and will contribute to the over-two-million pairs they've already donated to those in need. The new storefront is slated to open on November 19, and it is located at 8013 Tysons Corner Center, Tysons Corner.