Meghan Ackerson and Aviv Bhatia's two-day celebration encompassed two cultures and styles spread between two separate venues. Their stunning wedding is chock-full of elegant inspiration, which you'll find in the photos below by Jodi & Kurt Photography.
Like B&G on Facebook | Follow B&G on Instagram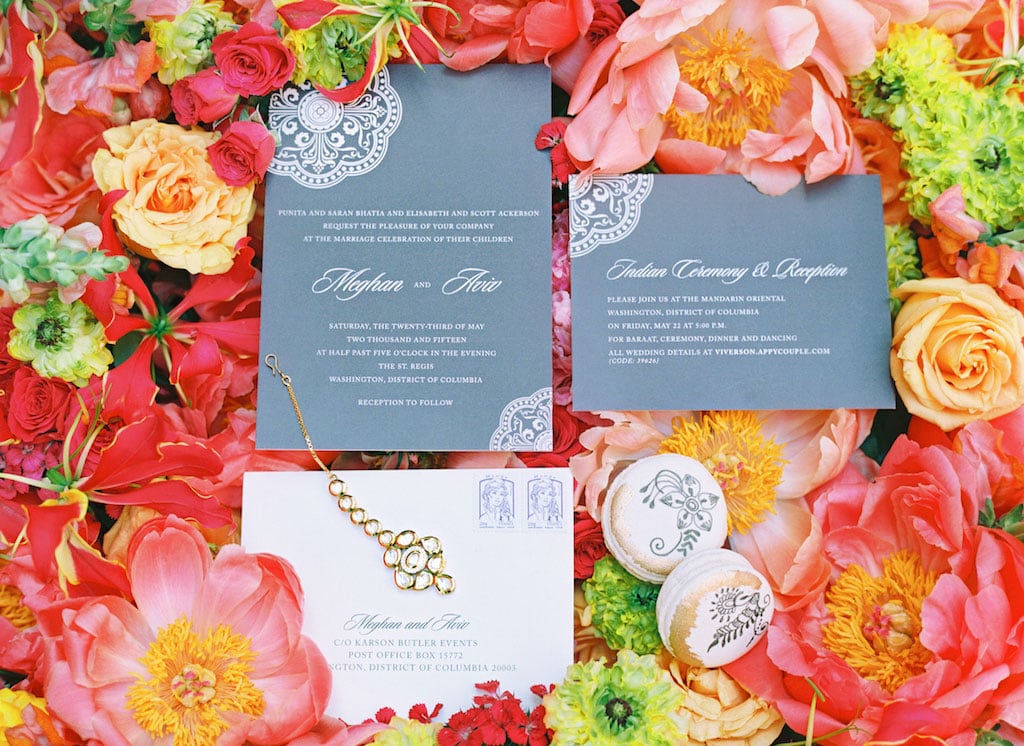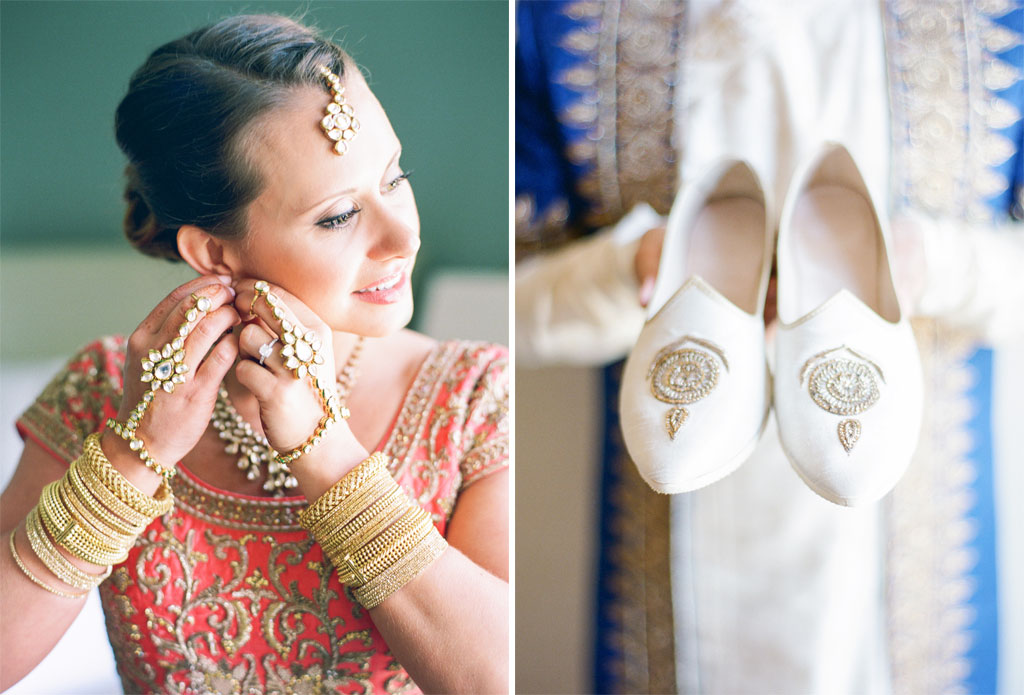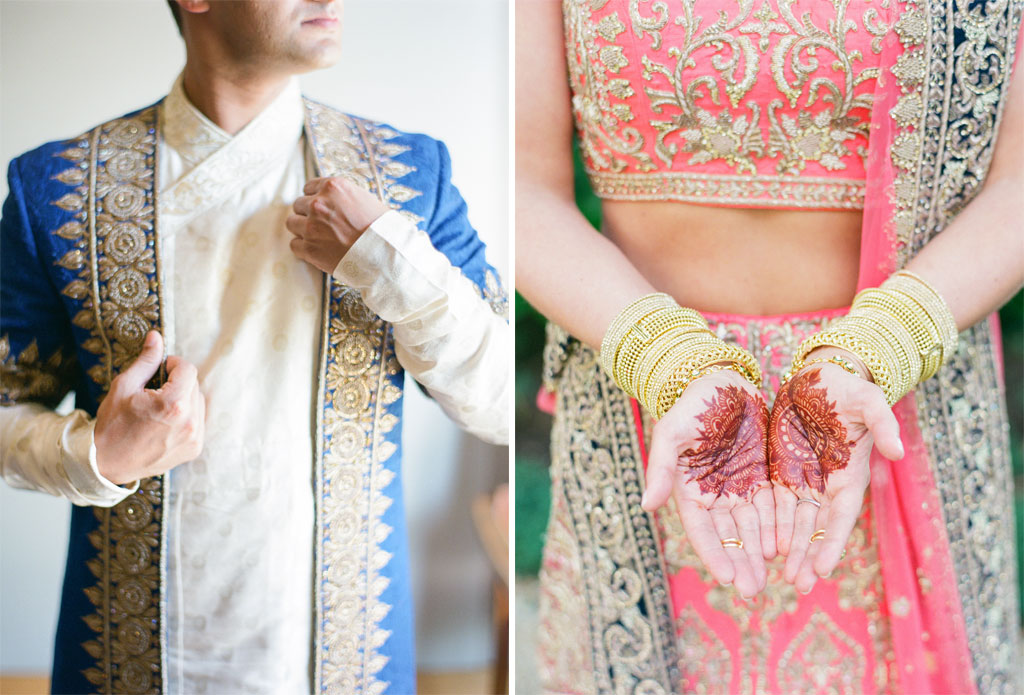 Meghan and Aviv's story begins just before the first week of business school at Indiana University. Both dropped by a new-student happy hour; introductions were made and they chatted briefly, but they wound up at separate tables. "Don't forget about me!" Aviv remembers saying as he left the bar that night. "I like to think she never did."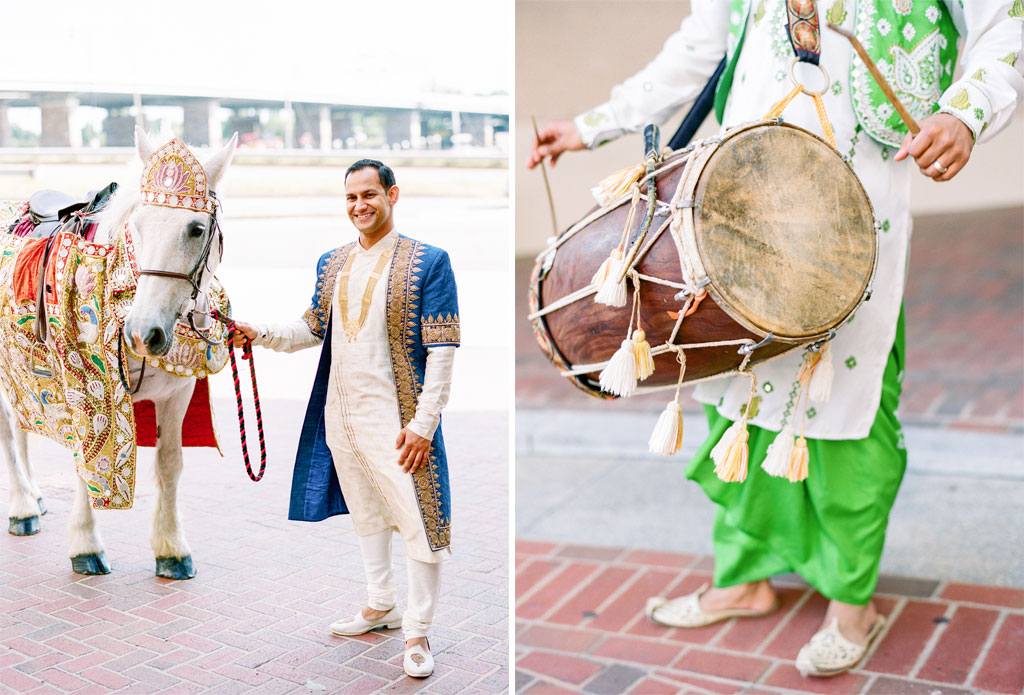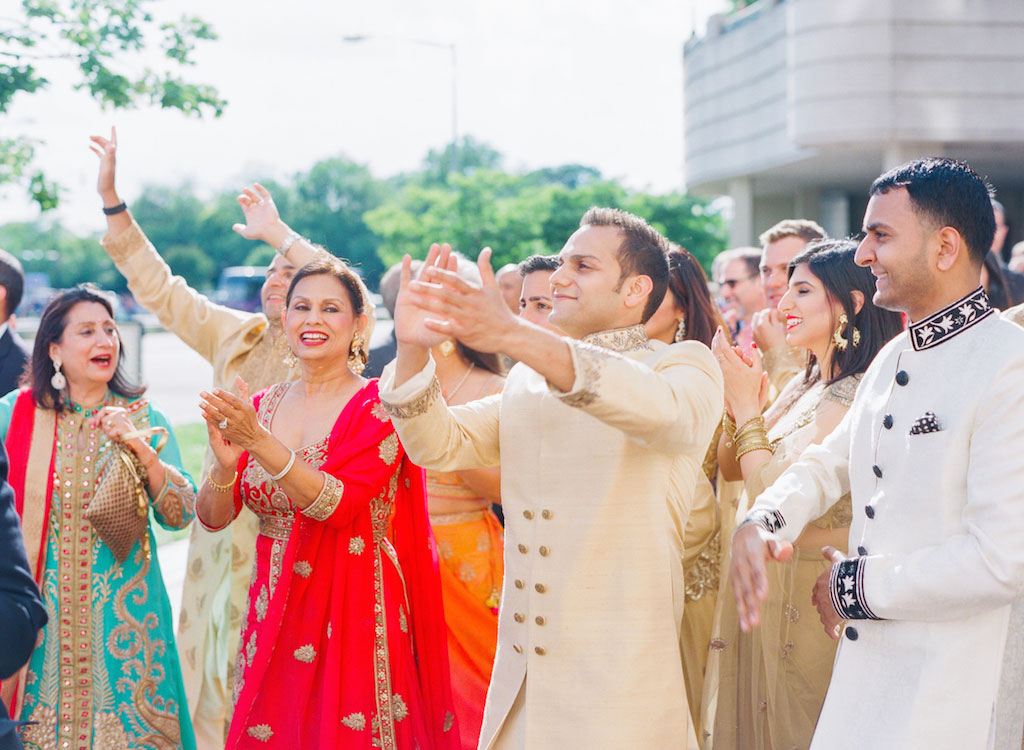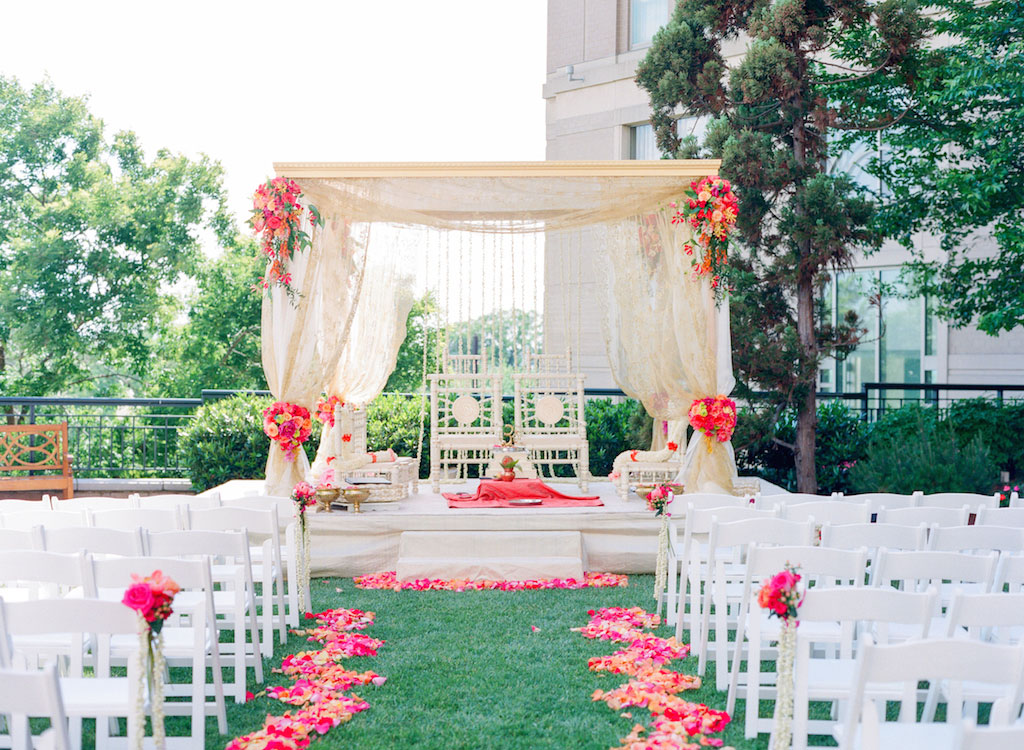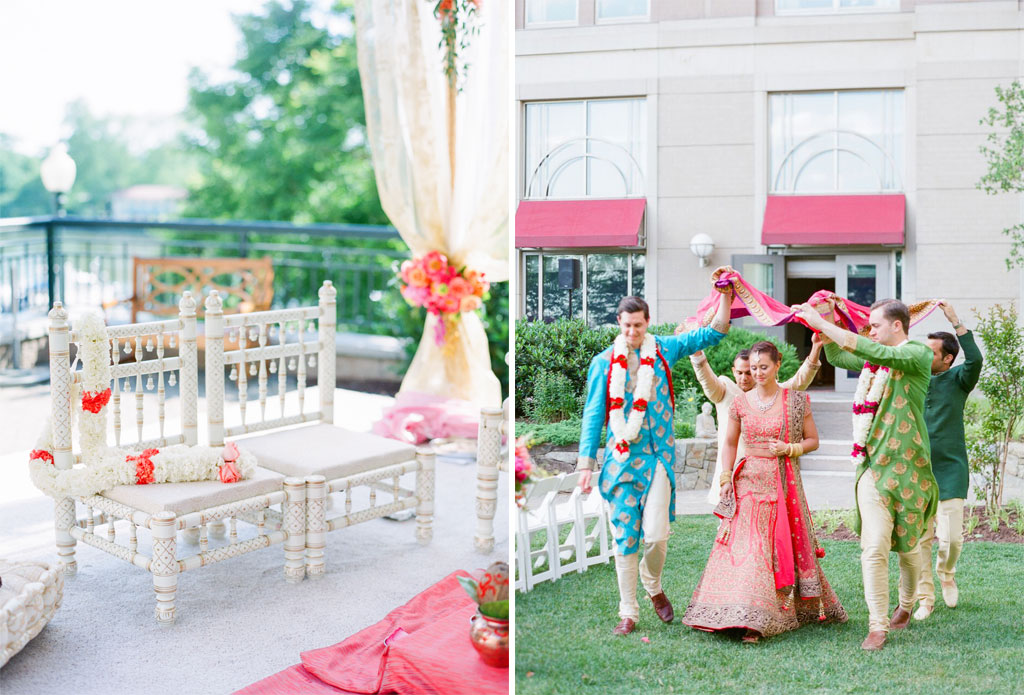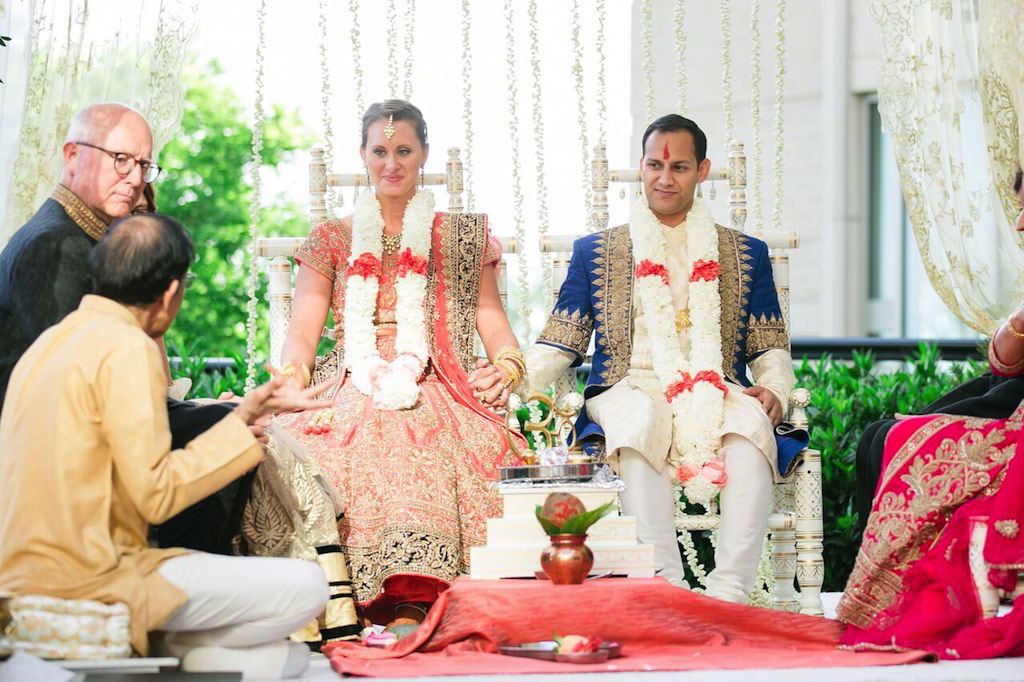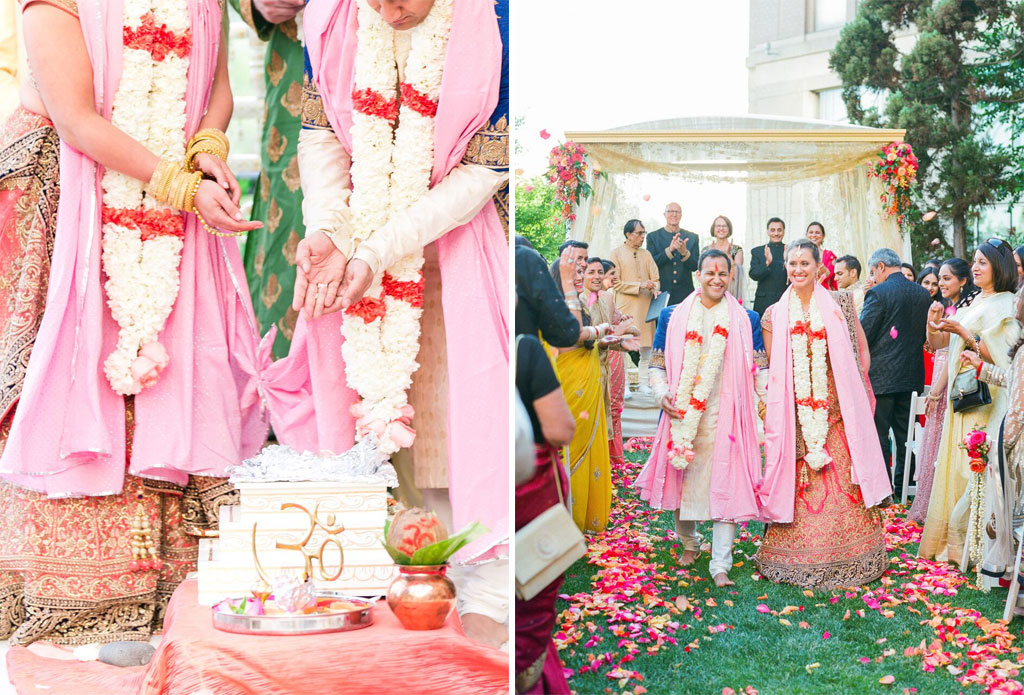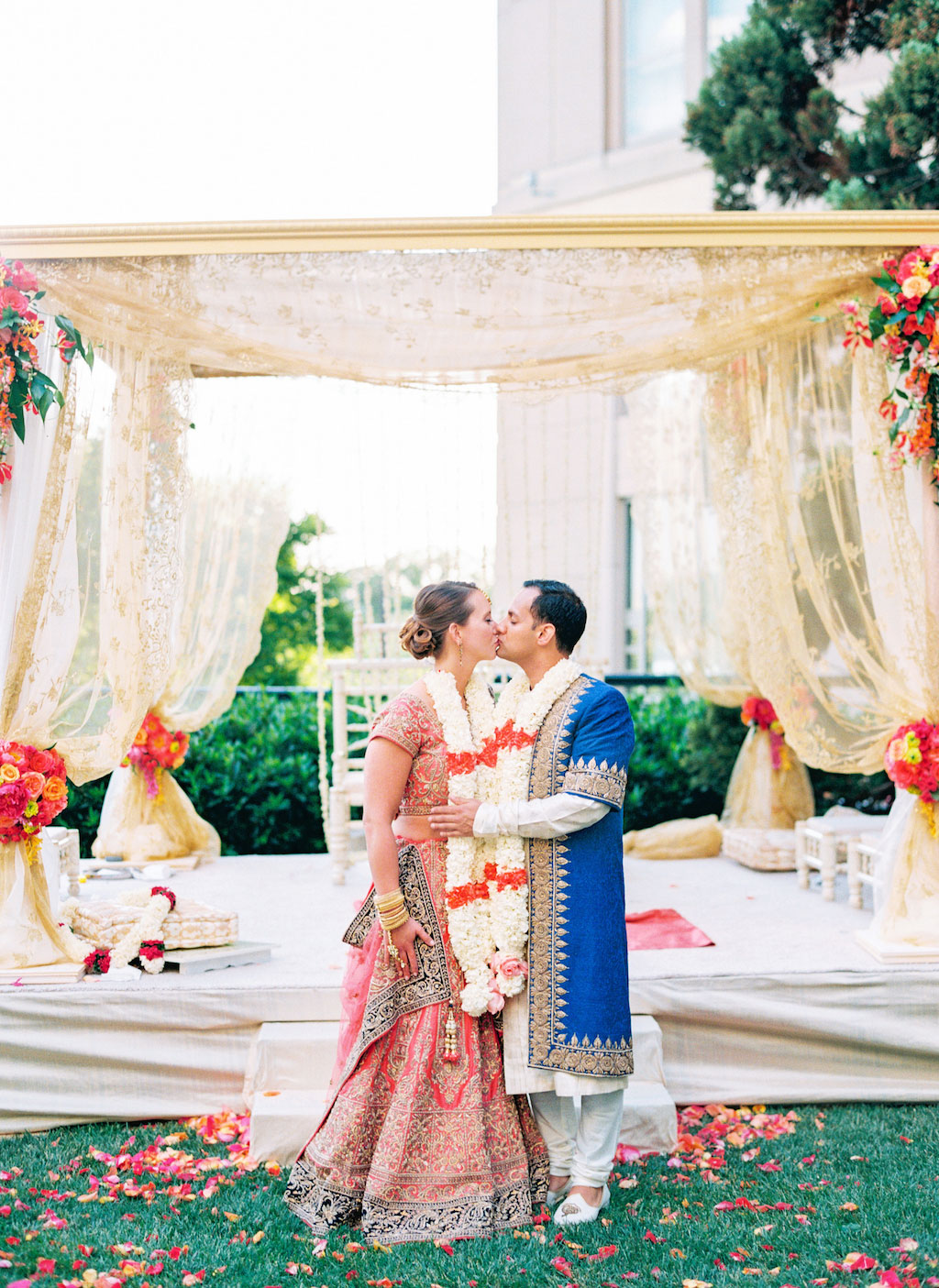 A supportive friendship evolved—Aviv brought Meghan soup when she was sick and took long walks with her when assignments became stressful—and their first real date happened during summer break back in DC. (Meghan is from Easton; Aviv's parents live in Georgetown.)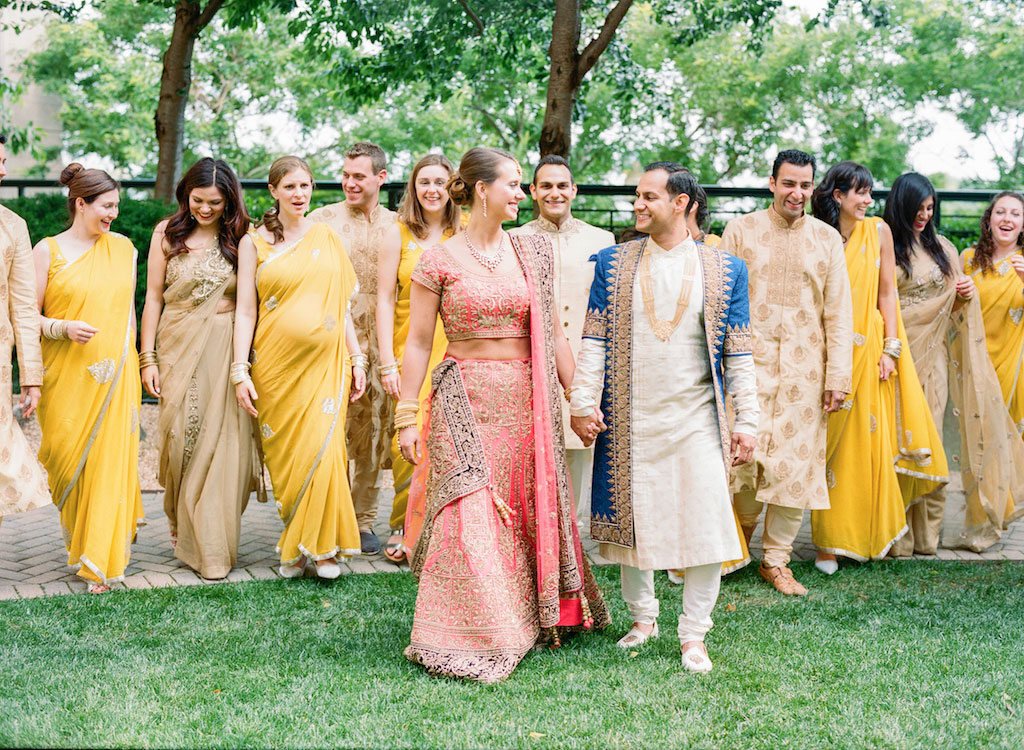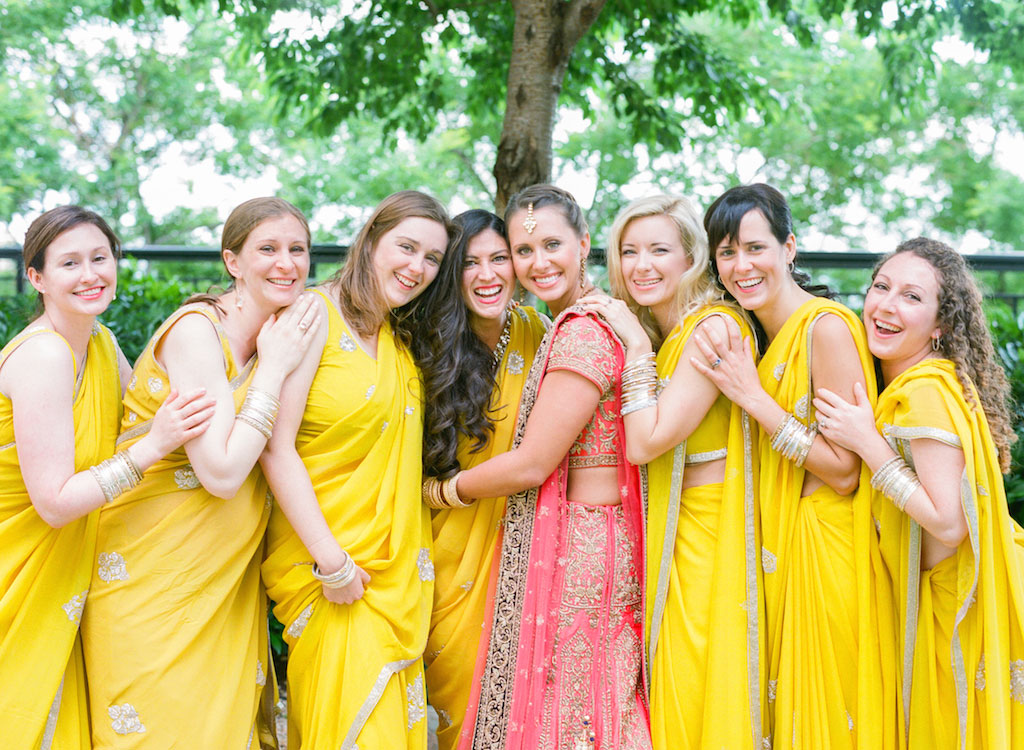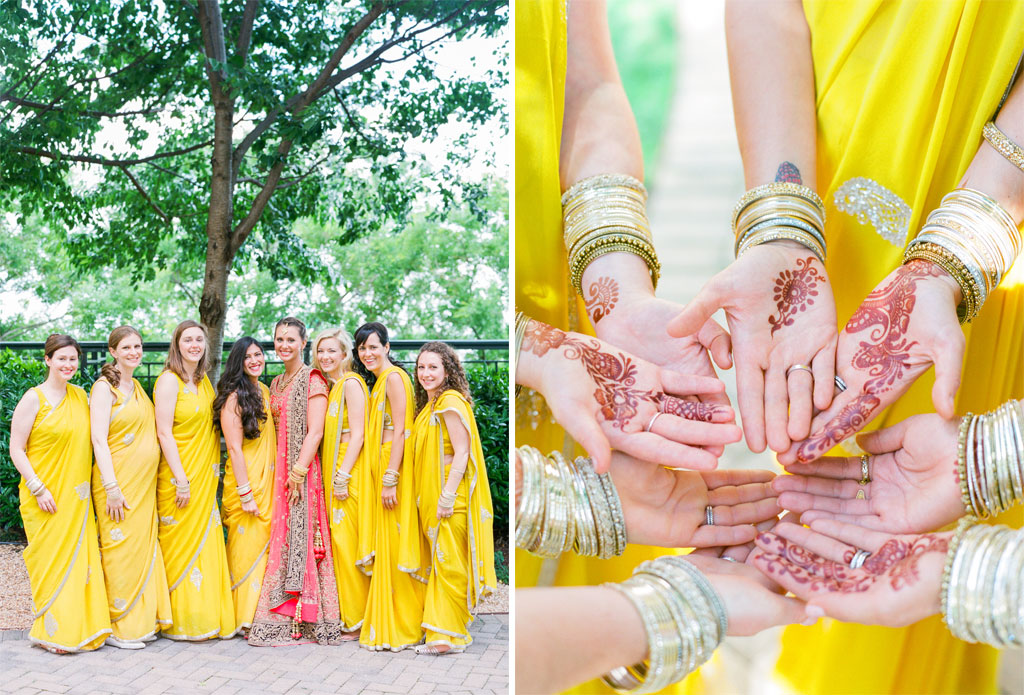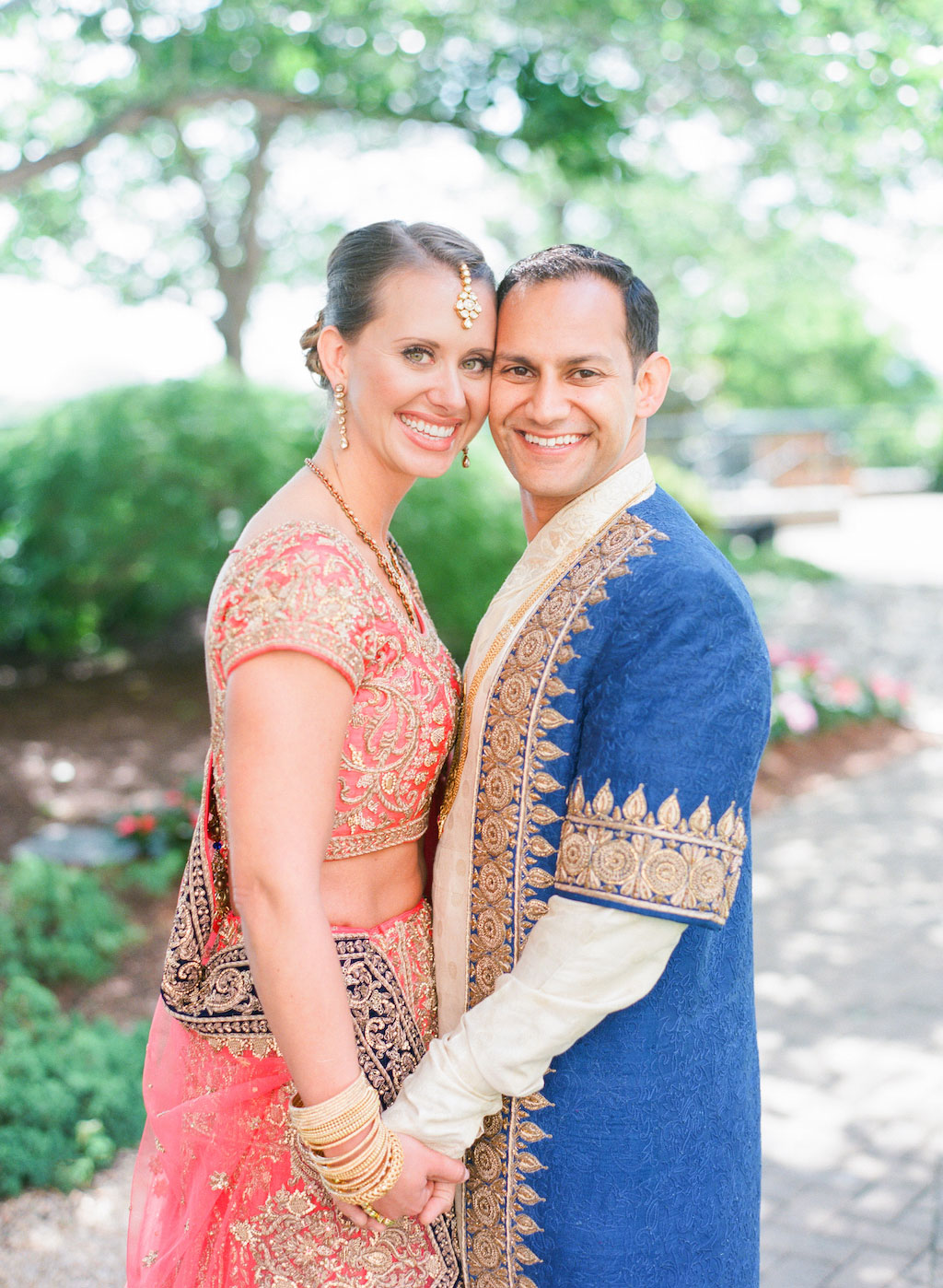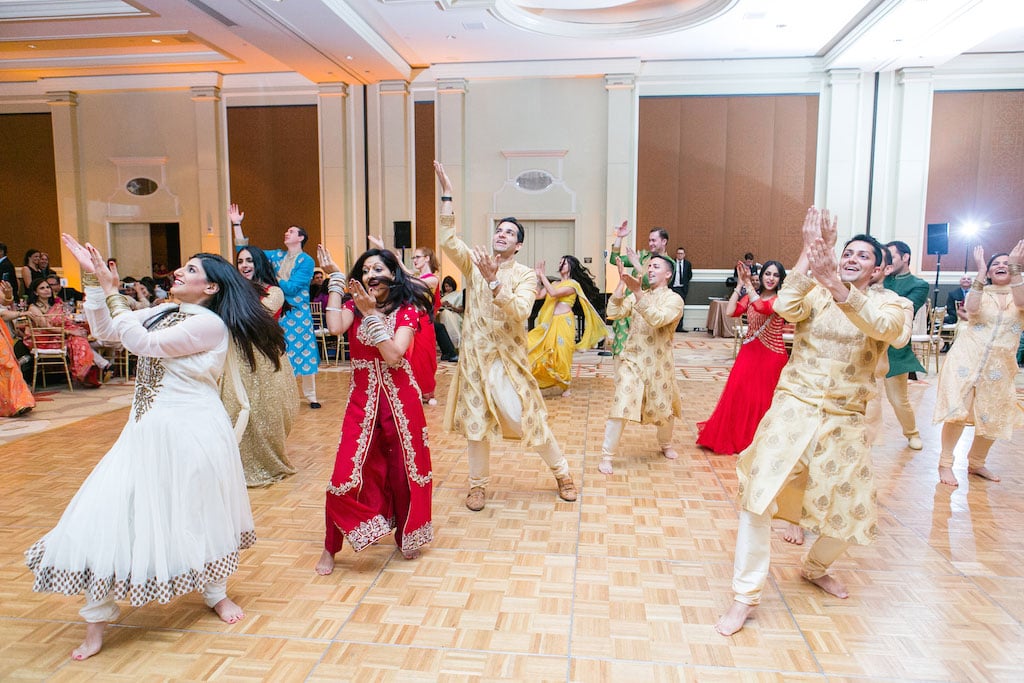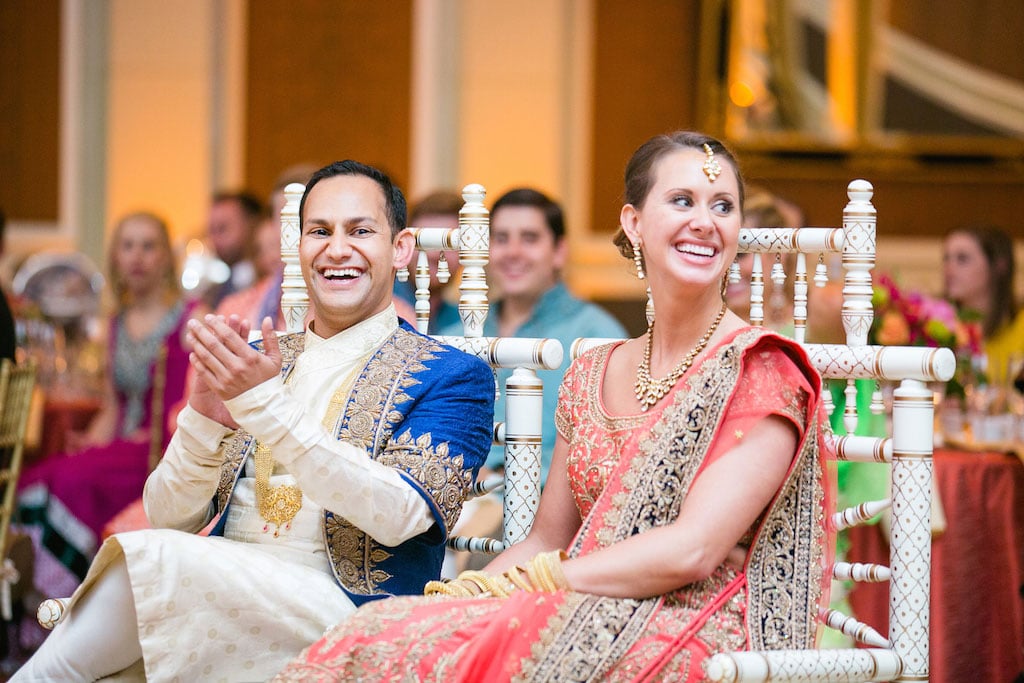 "When I met Aviv, I thought that we had nothing in common.We come from different backgrounds, and have different personalities," says the bride. But the more they talked that summer, the more they discovered shared values and interests—tennis, great food, the importance of family. The lines between friendship and romance blurred. Two years later, Aviv faked a business trip to DC, drove to Maryland to ask for Meghan's parents' blessing, and proposed in a suite filled with candles and roses at The Willard.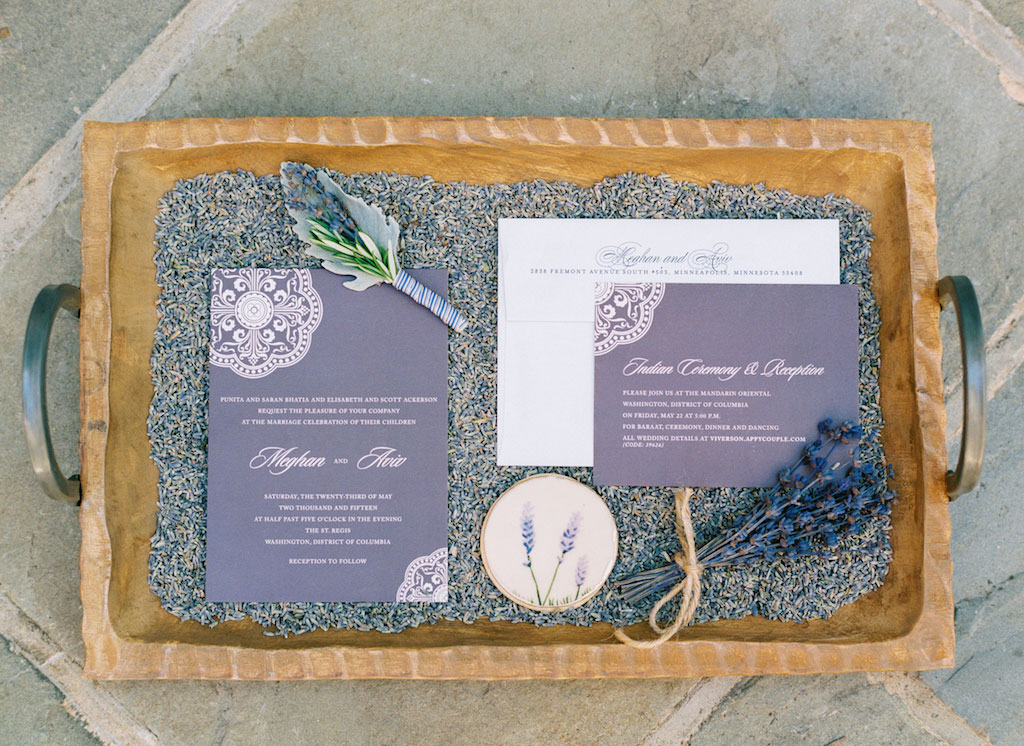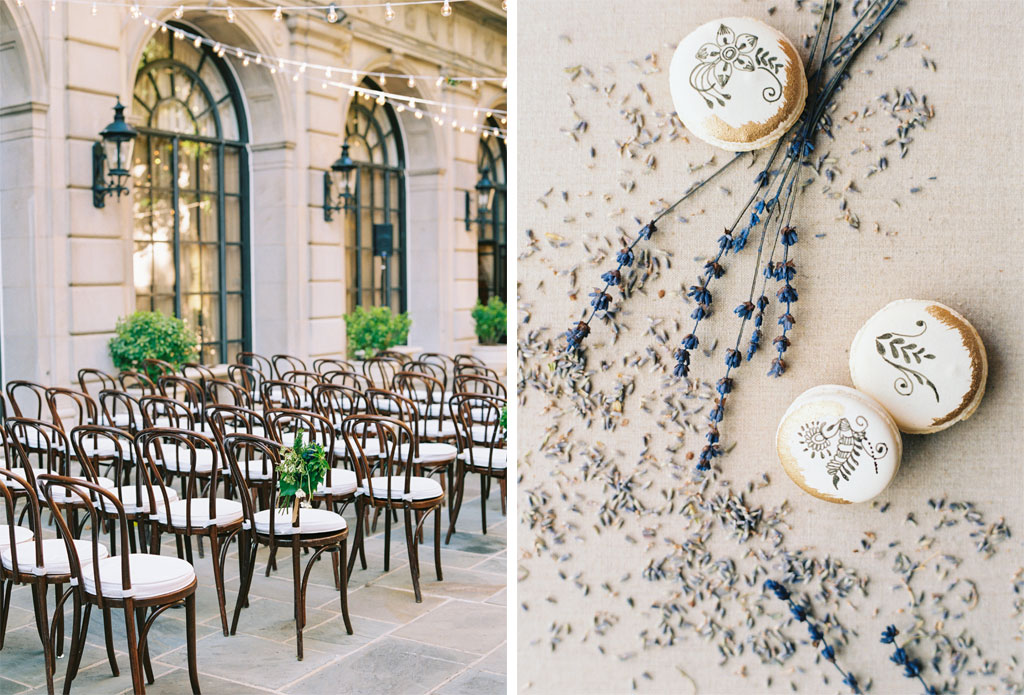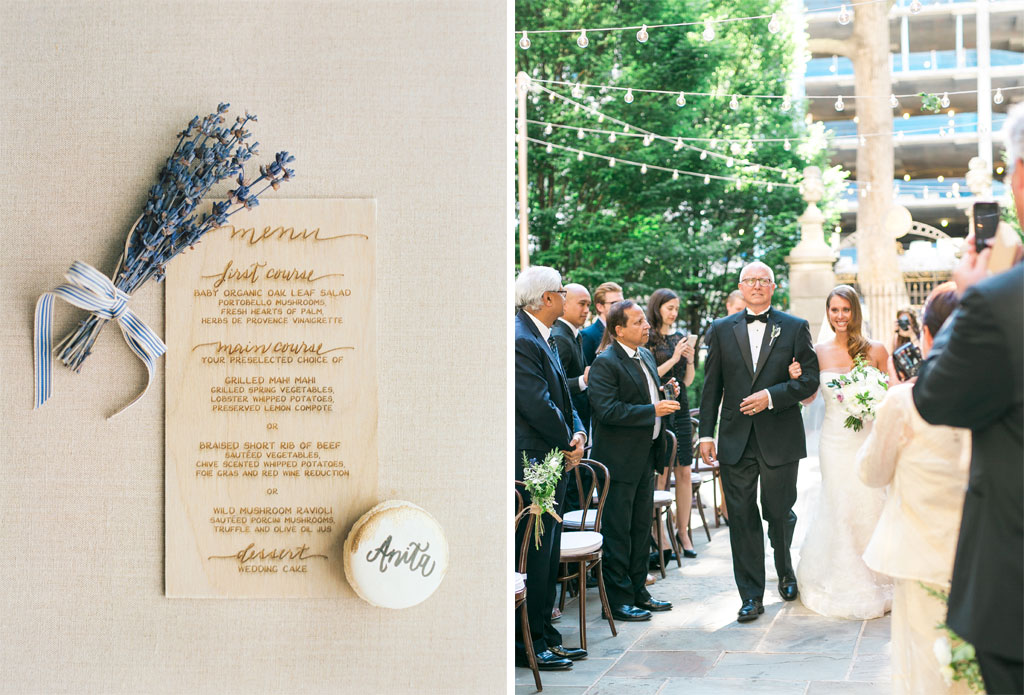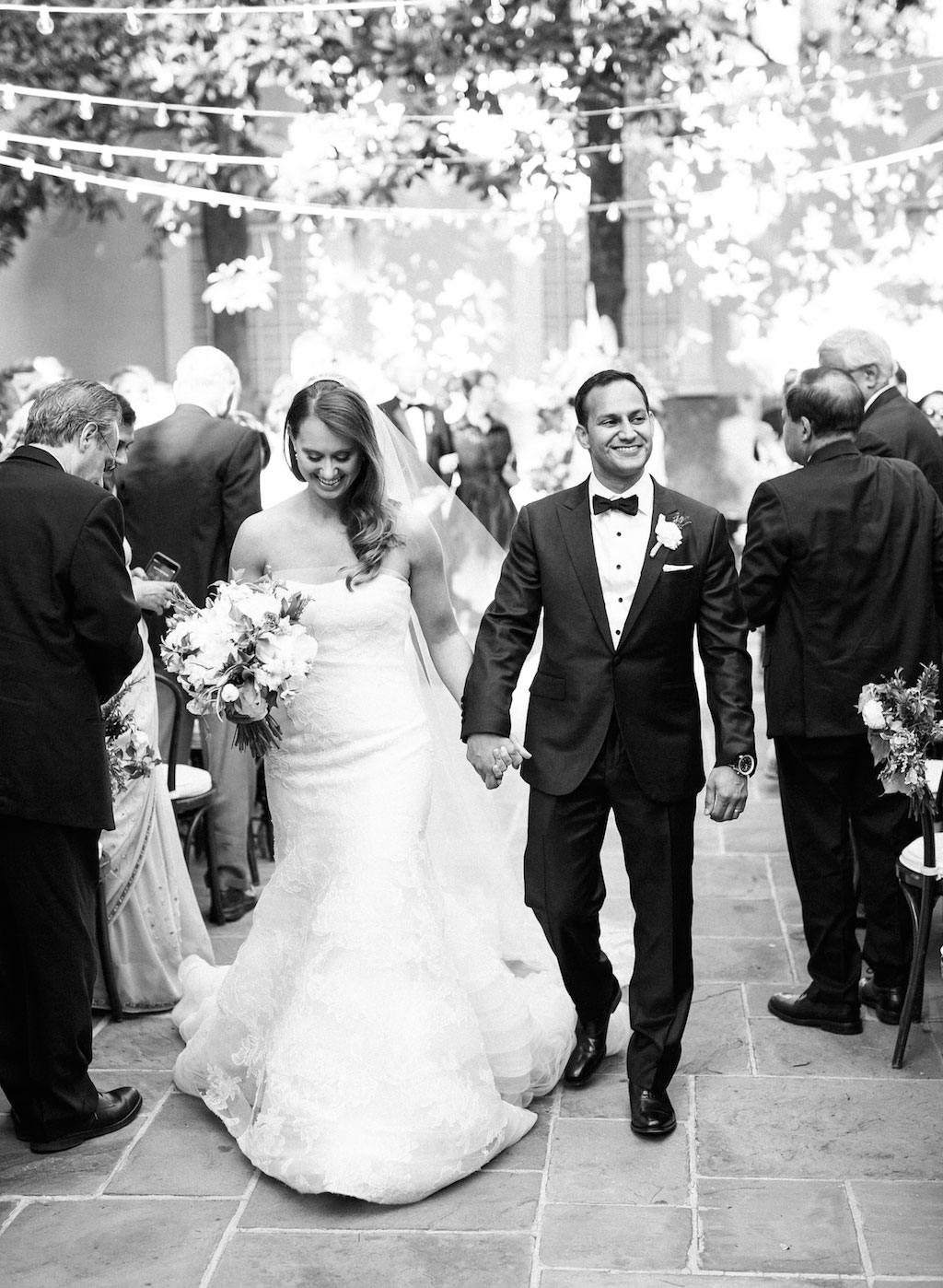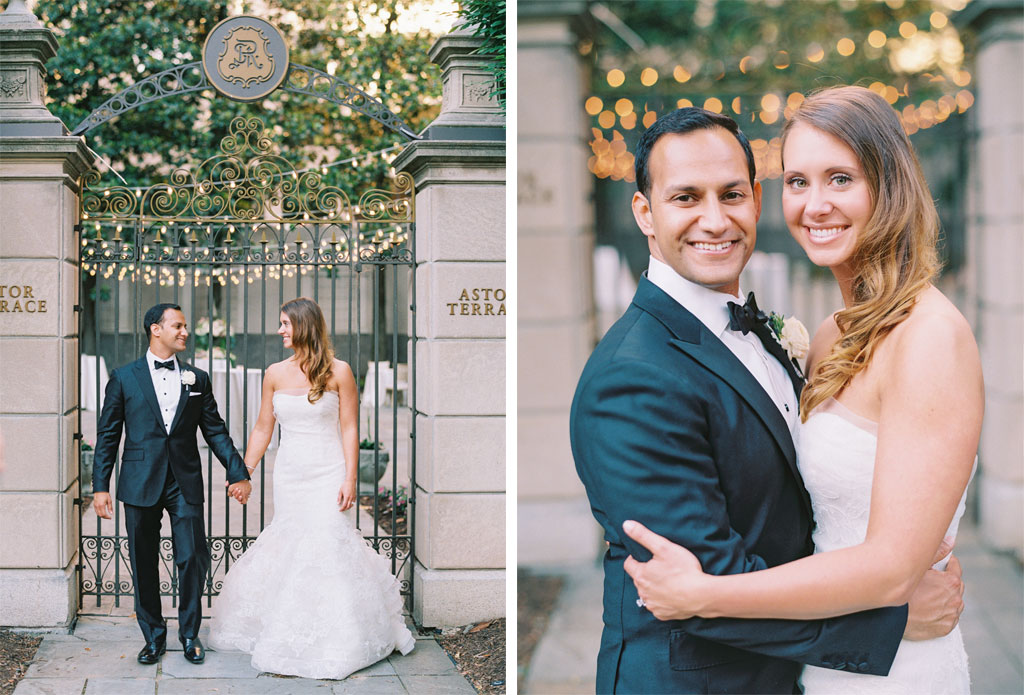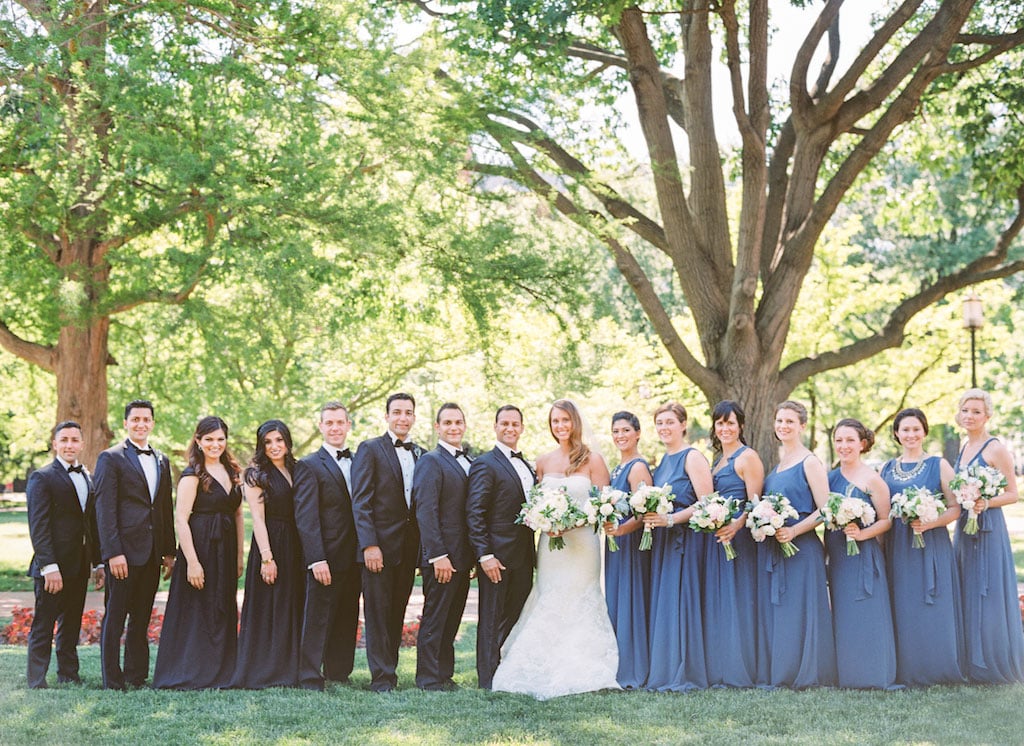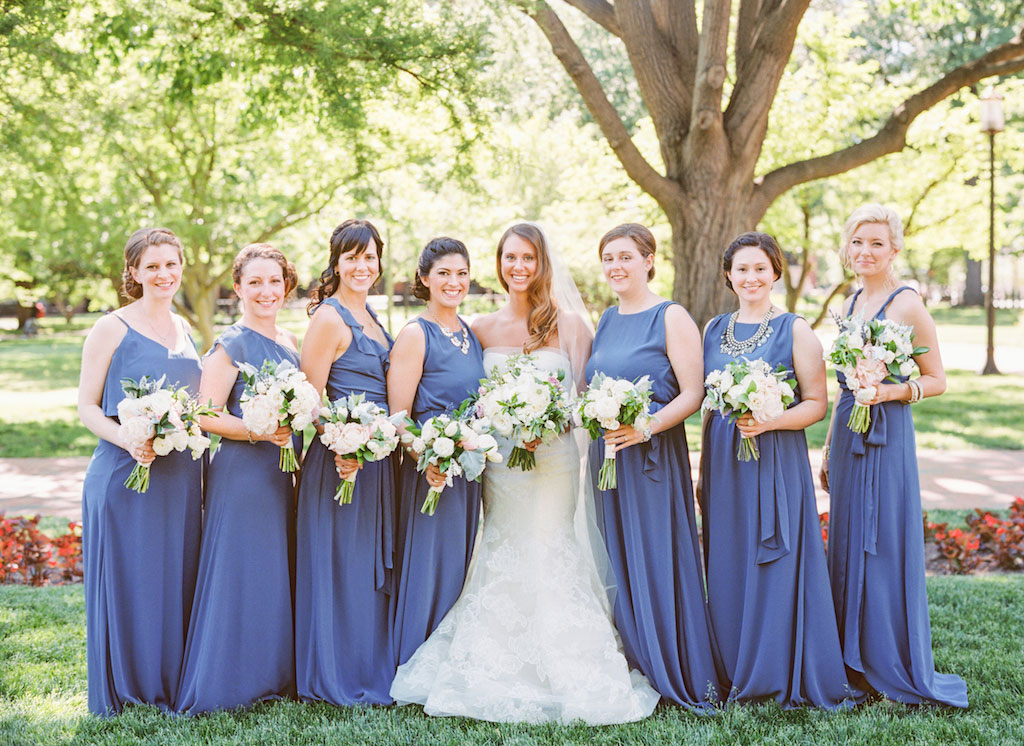 The couple worked with Emily Butler and Amber Karson of Karson Butler Events to plan their two-day "Frindian" (French-Indian) wedding. On Friday, nearly 250 guests joined Meghan and Aviv for a Hindu ceremony at the Mandarin Oriental. The groom arrived on horseback and a Dhol drummer led the joint wedding procession, or baraat, through the lobby and to the garden terrace, where vibrant peonies, roses, and long strands of jasmine adorned the mandap. Many of the bridesmaids were unfamiliar with Indian customs, but their traditional dance performance later in the evening went off flawlessly—as did the surprise rendition of the IU anthem at the end!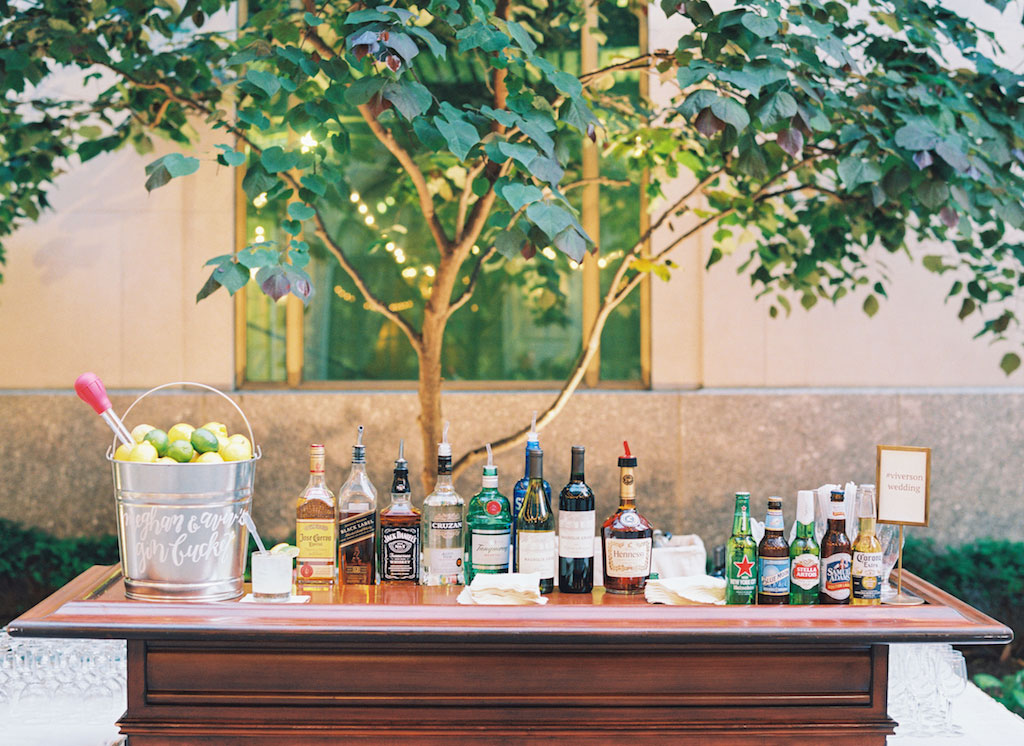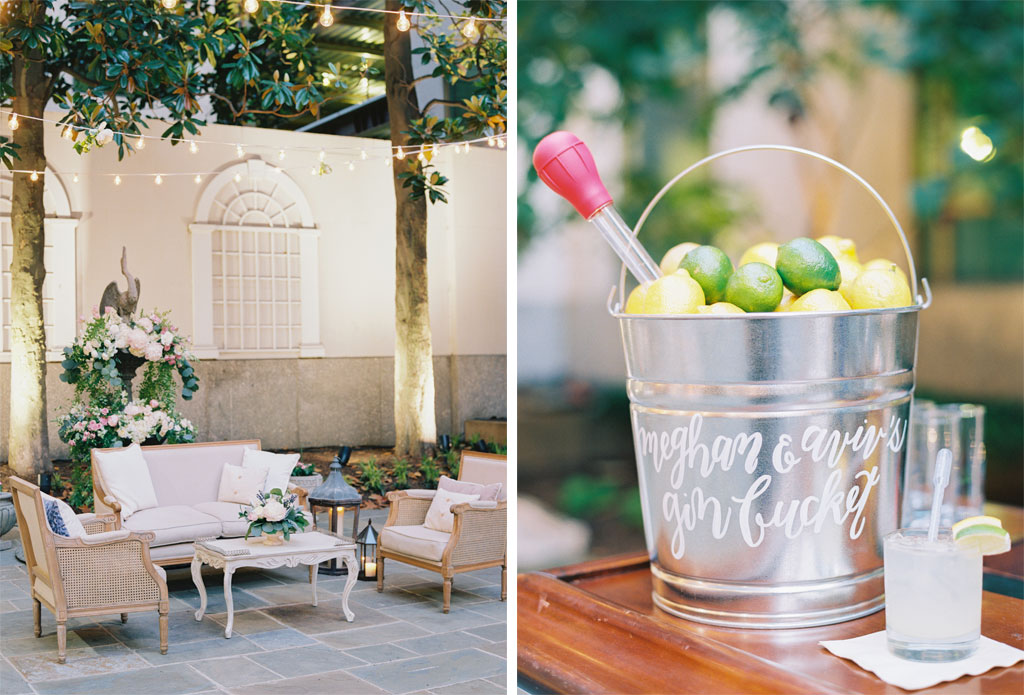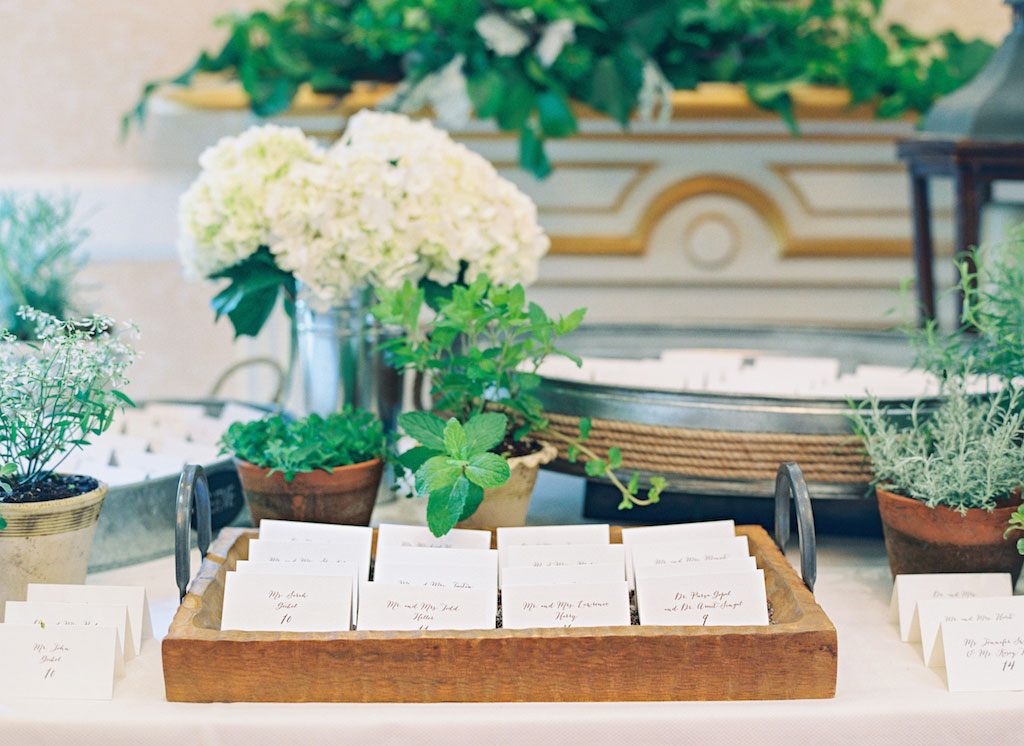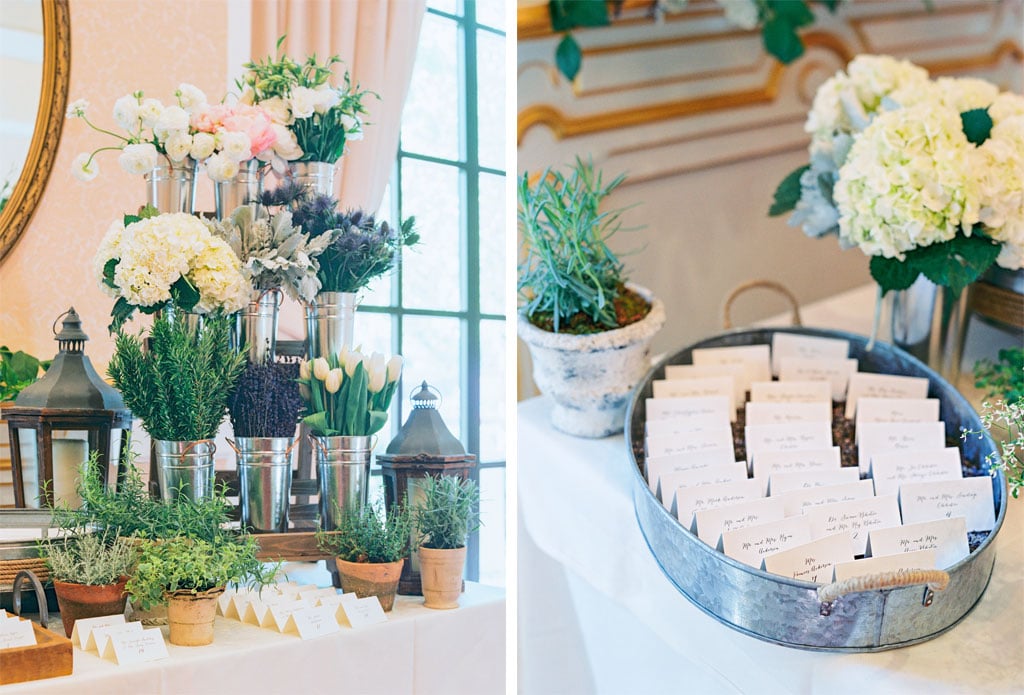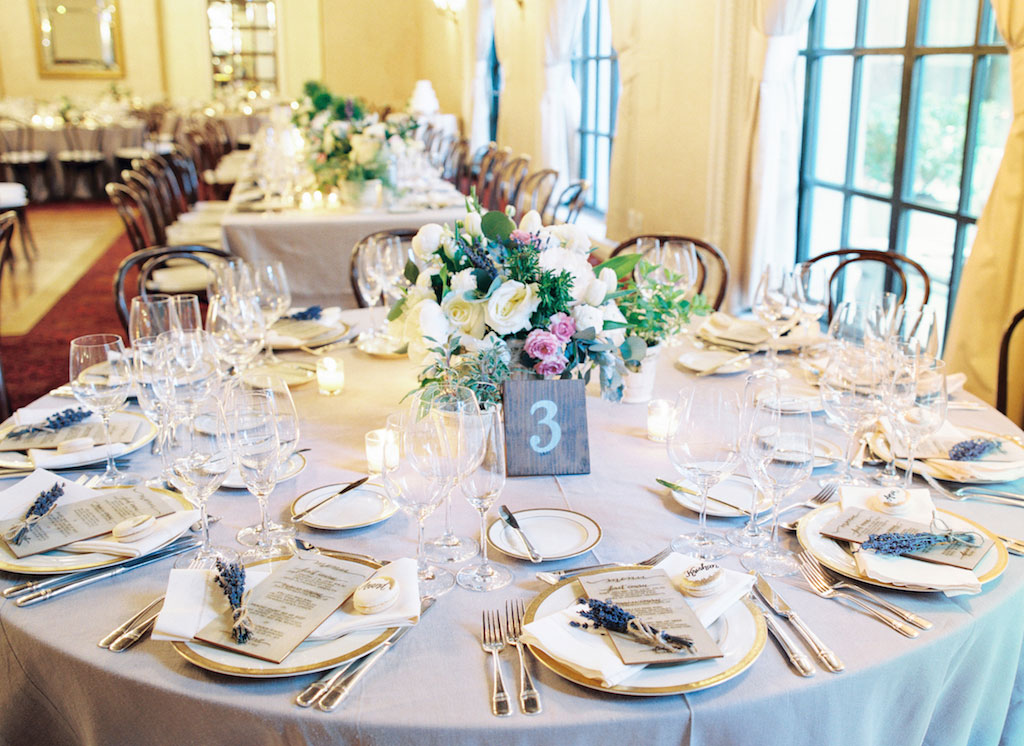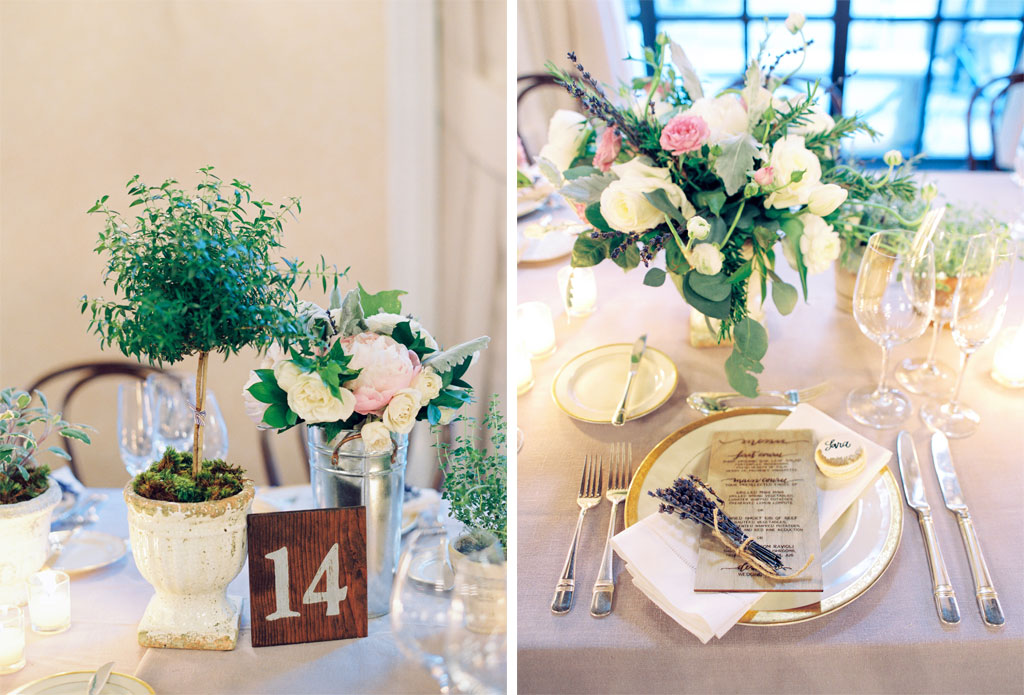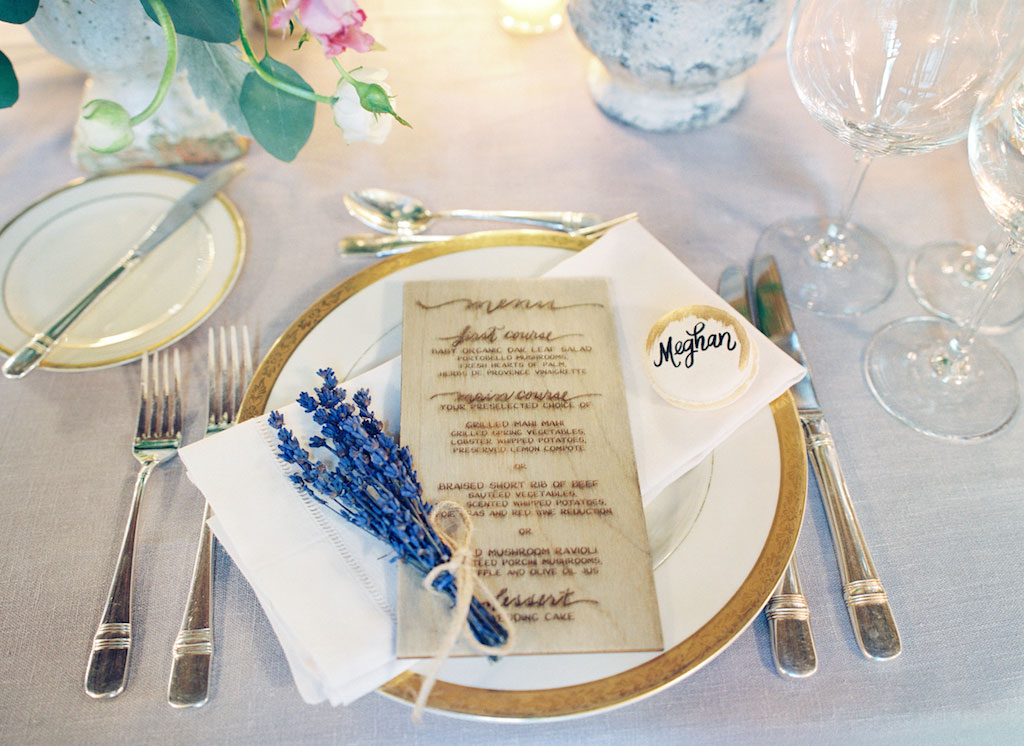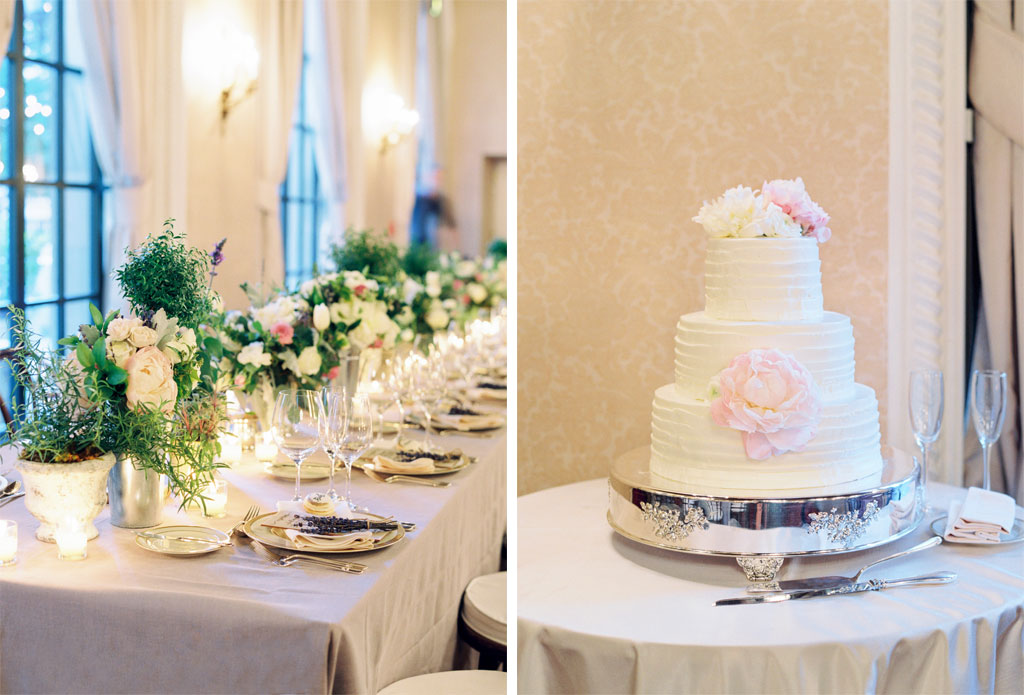 Saturday night's more intimate affair at the St. Regis was inspired by the flower markets and eateries of France. (Megan's mother was born in the Jura region.) Guests sat in bentwood bistro chairs at the ceremony, then found their tables via calligraphed macarons; Gin Bucket cocktails—a college favorite of the couple's, each served with a mini-baster—were the drink of choice.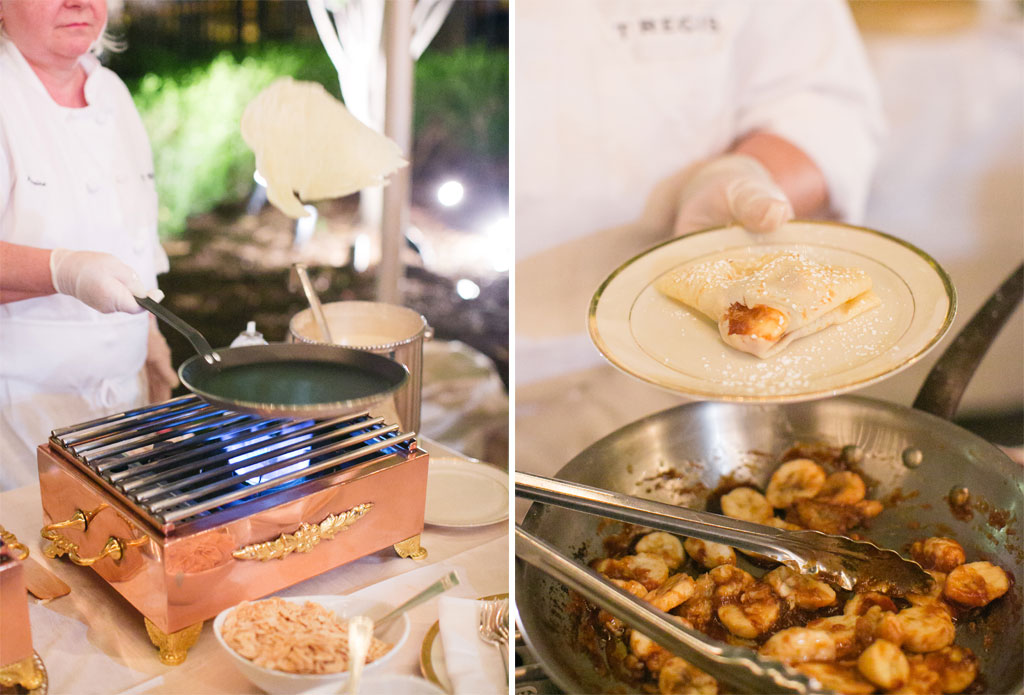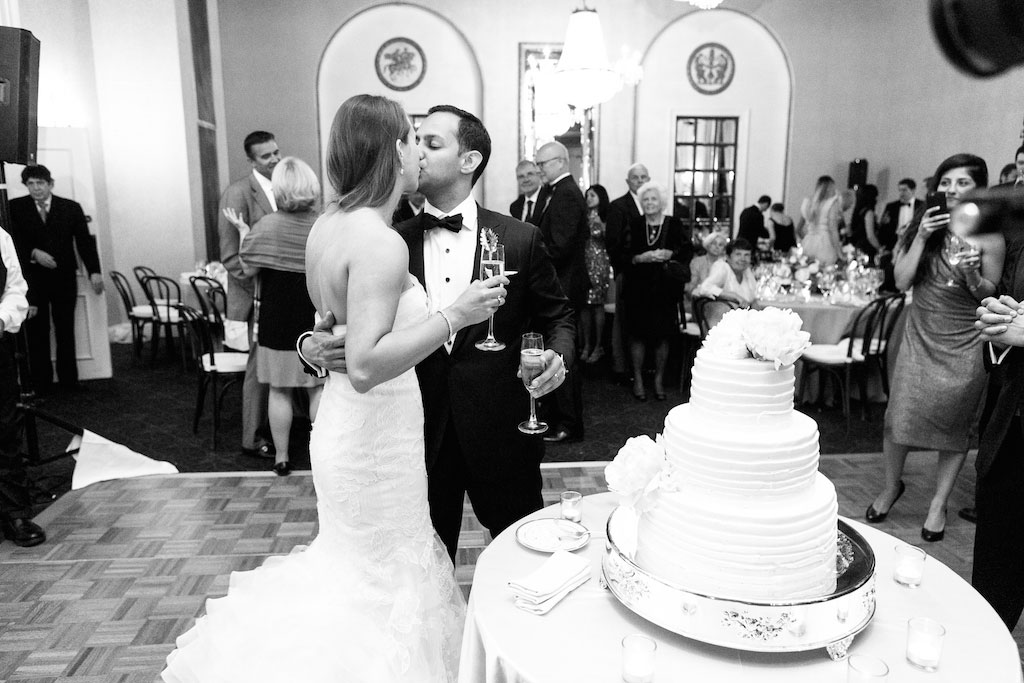 After honeymooning in Greece, the pair returned home to New Jersey, where he works at IBM and she is in brand management for Pinnacle Foods.
VENDORS
Hindu Ceremony Venue: Mandarin Oriental | Secular Ceremony Venue: The St. Regis Washington, DC | Photographer: Jodi & Kurt Photography | Event Design: Karson Butler Events | Flowers: Dragonfly Wedding Flowers & Event Design | Bride's Gown: Vera Wang | Hair & makeup: Amie Decker Beauty | Groom's Attire: Custom, Trunk Club | Catering & Cake: Diya Bistro and Mandarin Oriental (Friday); The St. Regis Washington, DC (Saturday) | Music: Dholi Mastana (Dhol drummer); DJ D-Mac & Associates | Videography: East West Productions | Macarons: Buttercream Bakeshop | Calligraphy: Laura Hooper Calligraphy | Stationery: Minted | Rentals: Party Rental and La Tavola | Lighting: Frost Lighting Company of DC
Set yourself up for success with the help of Washington's best wedding designers and event planners.