These nine men are playing Santa at parties and other places all over town in December. They share what it takes to be old Saint Nick.
Mike Graham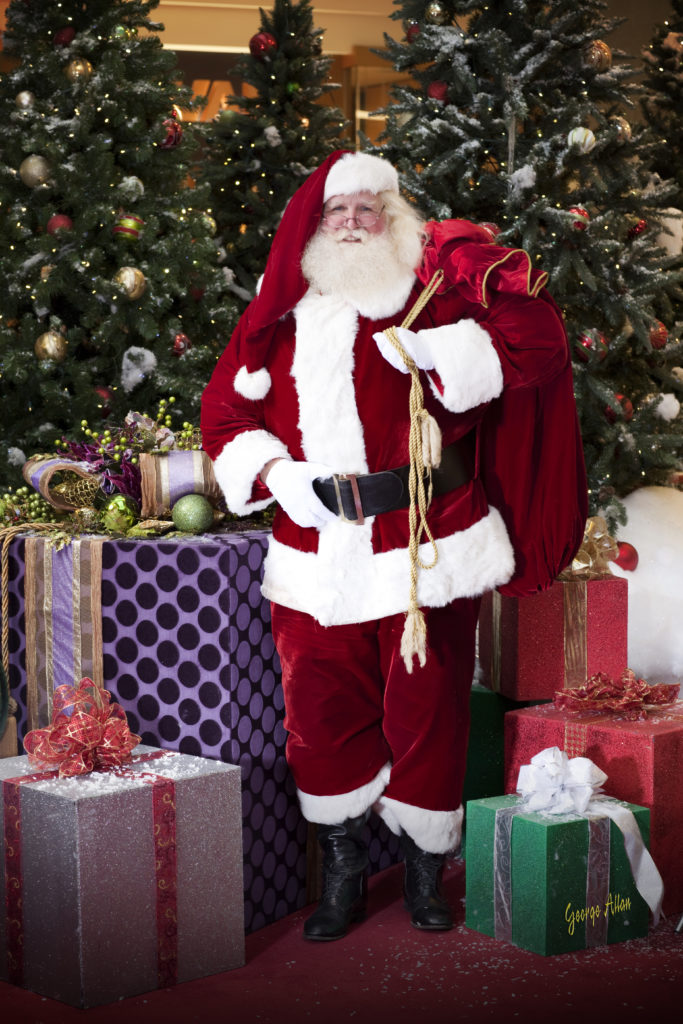 Seasons as Santa: 31.
Other gig: Owner of Grizzly's Construction in Tennessee.
"I've been the Santa at Tysons Corner Center for 28 years. On a busy day, I'll see between 600 and 900 children. We'll have lines on the weekend anywhere from 2 1/2 to 4 hours long. The really cool thing is that I'm seeing the children that I had in my arms bringing their children. I have maybe four or five families that fly in from other parts of the country because they want to keep the tradition."
"Years ago [kids asked for] Army men or puzzles or some kind of a cap gun or water pistol. A simple toy. Now you get kids three, four, five years old wanting cellphones, computers. Things they shouldn't be asking for. They're not toys."
Tom Myers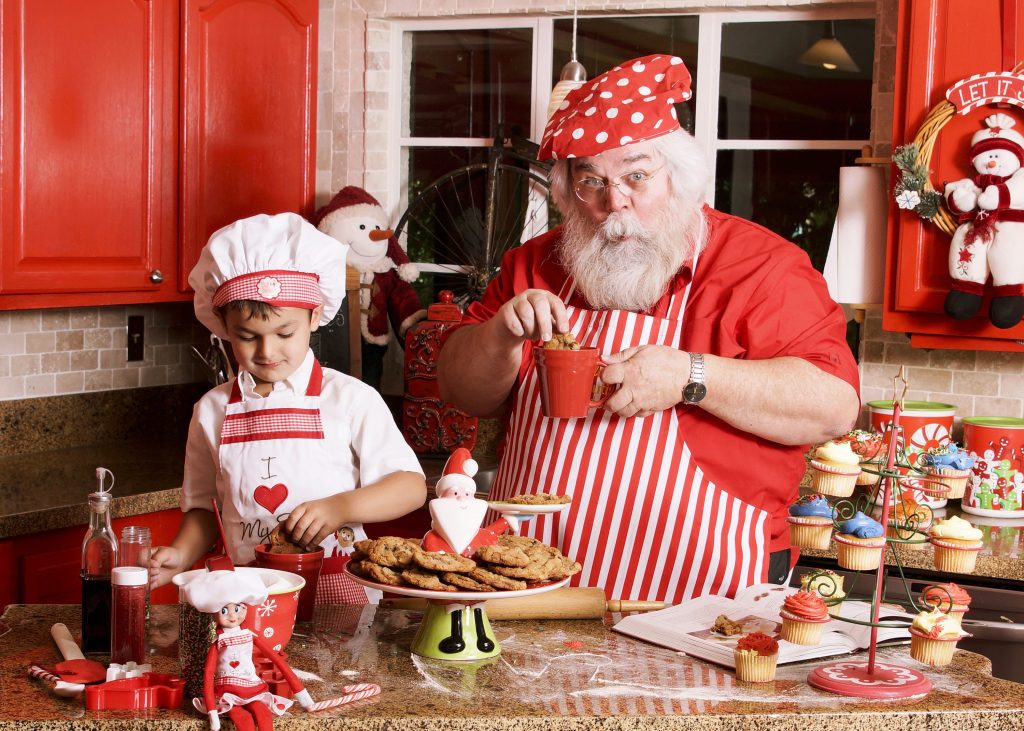 Seasons as Santa: 11.
Other gig: Certified records manager and consultant with the Cadence Group.
"I've had my shins kicked more than my beard pulled. Kids get up on your lap and they start rocking their feet. I know a couple of Santas that wear soccer guards on their shins to protect them. You especially have to watch out for the bigger kids who might launch themselves from about four feet away."
"I've always had OCD—Obsessive Christmas Disorder. I'm a huge Christmas collector. I have Hallmark items dating back to the '70s and train sets, and as I got older and my beard started getting whiter and my cookie zone started expanding and people would tell me, 'You would make a good Santa.' So I sort of grew into the role."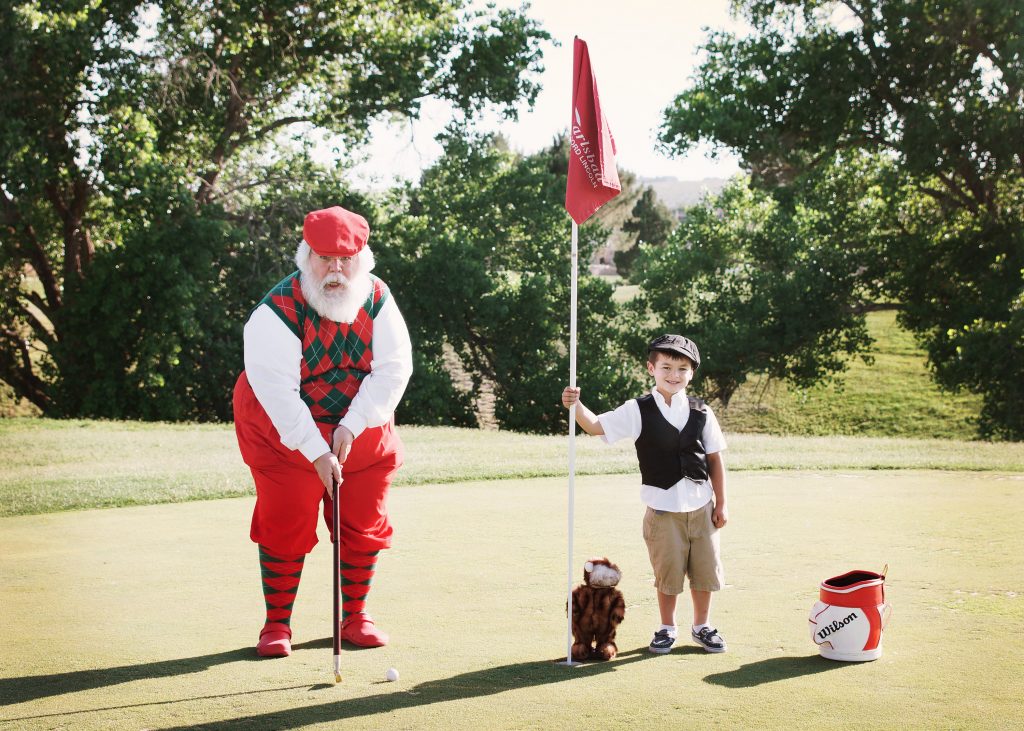 David Himes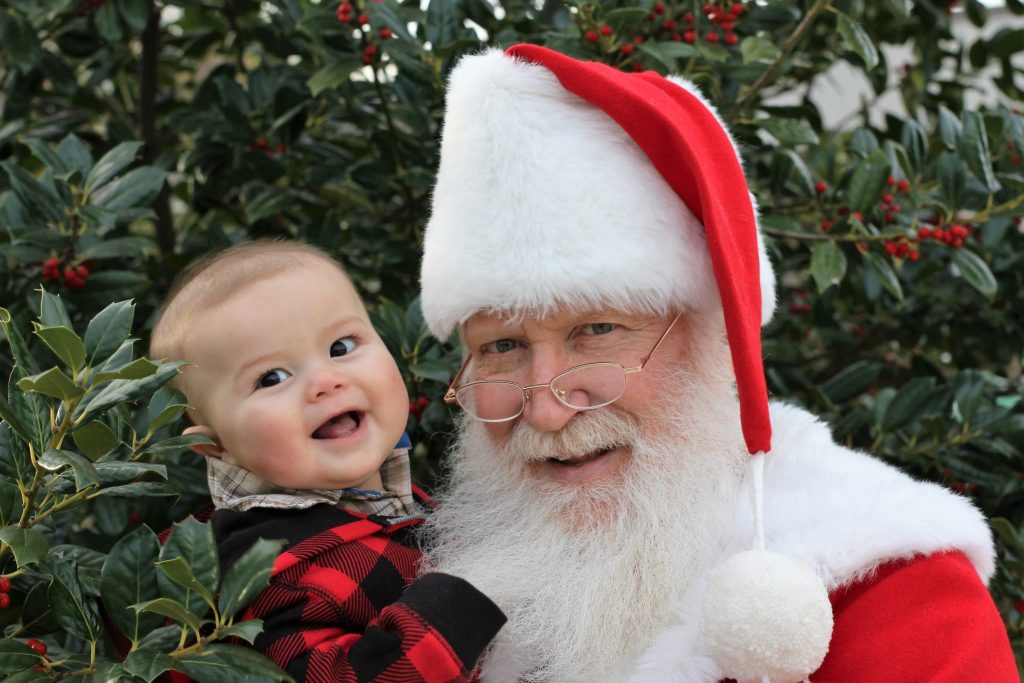 Seasons as Santa: 11.
Other gig: Retired business consultant.
"I have a great deal of respect for guys who do the malls. Kids are tired and bored from standing in line. When you've got a line of kids, every kid wants a really personal minute with Santa Claus. You spend that minute with one or two kids and they walk off and your recovery time is the time it takes for you to turn from your left side to your right and here's another kid coming with just as much excitement. It's constant. The energy that takes, it's intense."
J.R. and Sharon Arthur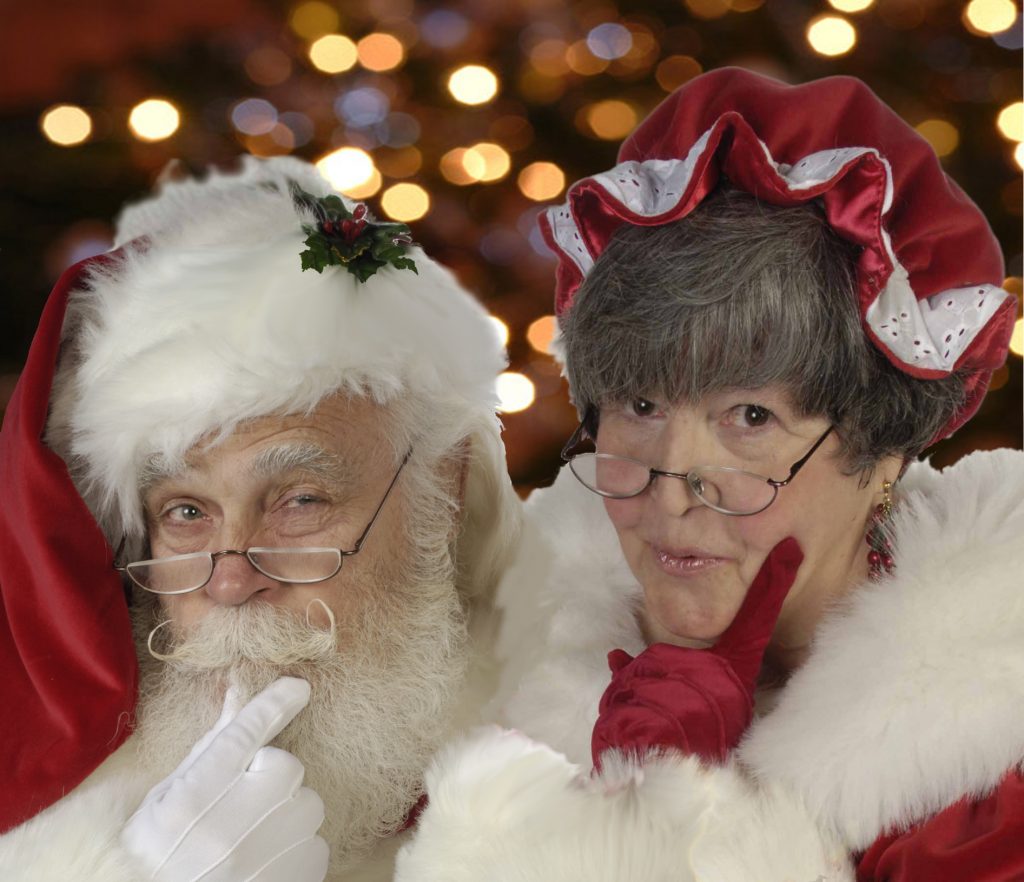 Seasons as Santa and Mrs. Claus: 18.
Other job: Retired Navy lieutenant commander and retired Naval Aviation Schools Command social director.
"We have a couple of radio transmitters and, through those devices, Santa always seems to know the children's names, their ages, their grades in school, what they got for Christmas last year and something wonderful they've done lately. [Mrs. Claus] has a radio transmitter and I have the receiver plugged into my ear behind my long hair. We call it the E.L.F., the Electronically Linked Female."
"We probably have $2,500 or $3,000 invested in our garb. It costs about $300 to have the suits and everything cleaned. I have three sets. Two coats, three pair of trou. I have summer attire, an 1890s swimsuit. We did a couple of gigs for Christmas in July events. One year we went on a cruise with several hundred Santas."
Tom Bailey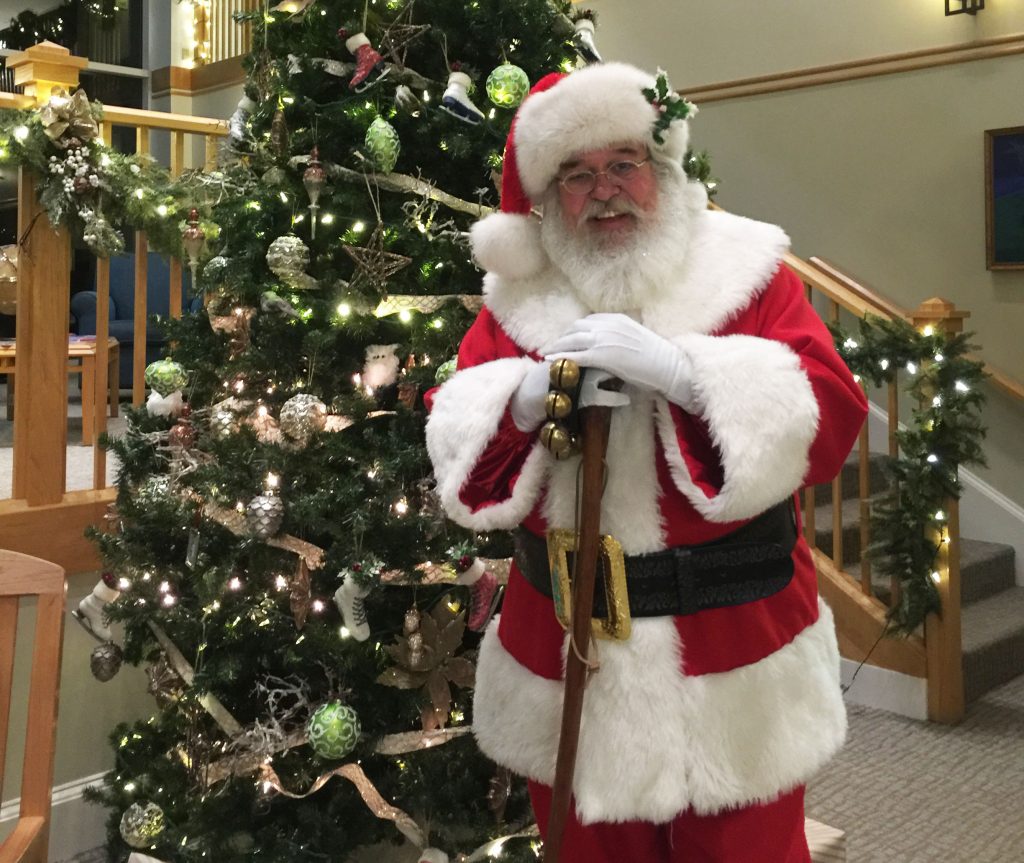 Seasons as Santa: 16.
Other gig: Retired postal worker.
"My wife, Mrs. Claus, and I do the Supreme Court Christmas recess party every year. We go through the crowd and mingle and enjoy the heck out of it. Justice Roberts leads Christmas carols and everybody joins in. Even Justice Ginsburg takes part. People always ask, 'Isn't she Jewish?' I say, 'It's not a religious thing; it's the happiness of the season.' "
"The hardest thing is some of the requests [from kids]—'I don't want anything, Santa, but my brother or sister has leukemia and is not doing real well.' I'll say, 'You know Santa can only do so much, but I'll have a chat with the Big Guy upstairs and we'll see what we can do.' "
"I did an appearance at Gander Mountain one time. It's an outdoors store and one of the first kids who came up to me said, 'I want a 12-gauge shotgun.' He was 6 or 7 years old. I said, 'Well, you know Santa doesn't really deal in that sort of thing.' "
Tom Long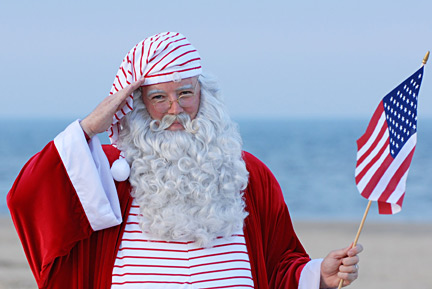 Seasons as Santa: 31.
Other gig: General manager of Captain George's seafood buffet in Williamsburg.
"I am a 'designer bearded' Santa. Historically, for about 100 years, artificial beards were used. It's really in the last 20, 30 years that this trend of naturally bearded Santas has taken over. You can buy $100 beards and handmade ones that are a couple thousand dollars. Mine are made by a wig master at the Virginia Opera House. A good set can go for between $1,000 and $2,500 for the beard and hair. Each hair is individually sewn in and it can take between 40 and 80 hours to make. They're made from either synthetic or yak hair. I prefer synthetic because it holds its curls."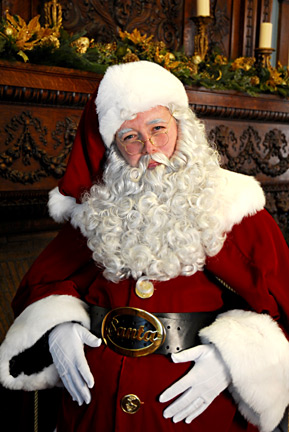 "I started in 1985. At [one of my first appearances], a little boy got on my lap. He was about four years old and he kind of talked babyish and he said, 'Oh, Santa, will you say, 'Ho, ho, ho'? I gave him my best version and he just lit up and shook with excitement. I didn't think much of it, but I got a call the next day from his mom who sounded like she was tearing up. She said that he had been deaf until that year, and all he wanted for Christmas was to hear Santa say, 'Ho, ho, ho.' After that, I was hooked. That's why I do it."
Waterskiing Santa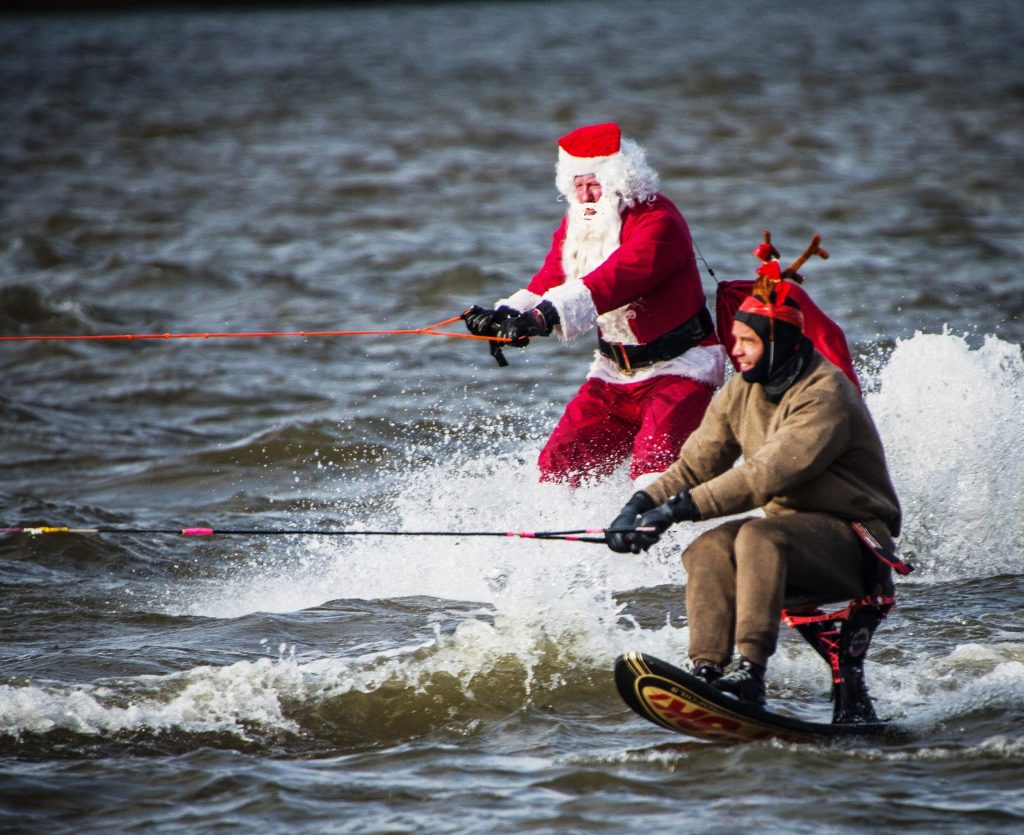 Seasons as Santa: Three.
Other gig: Technology executive.
"The first year, I was nervous as hell. Unfortunately, it was one of those days when the wind was cranking at about 30 mph. You're cold and wet—even with the dry suit. It was choppy and wavy and I pretty much held on for dear life. [The guy who had played the Old Town waterskiing Santa for the previous 25 Christmas Eves], his last words to me before I walked out of the dressing area was, 'Santa Claus has never fallen.'  It took everything I had not to let Santa do a face-plant."
Nik Noel from NoVa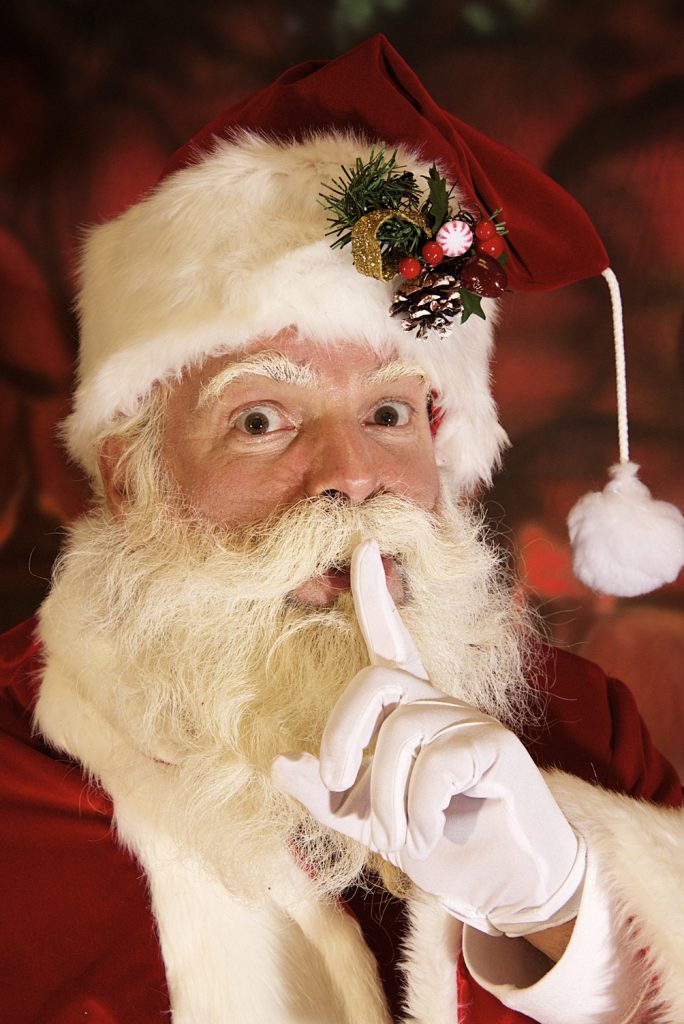 Seasons as Santa: 1
Other gig: Senior technical writer at an information technology firm.
"When I was five, there was a Santa at a Sears department store and I didn't want to see him. My sister did and I thought, 'Maybe I should. . .' But my mom started pulling me by the hand out to the parking lot, and I suddenly panicked and realized, I'm not going to see Santa and tell him what I want for Christmas! But Santa followed my mom out to the parking lot and said, 'I could tell the little fella was upset and confused whether or not he wanted to see me, but I figured it wouldn't be any harm to say hello.' So I was able to say hi and talk about his beard and reindeer and tell him what I wanted for Christmas. That little bit of kindness and graciousness from that man is a memory that I've carried with me for 56 years."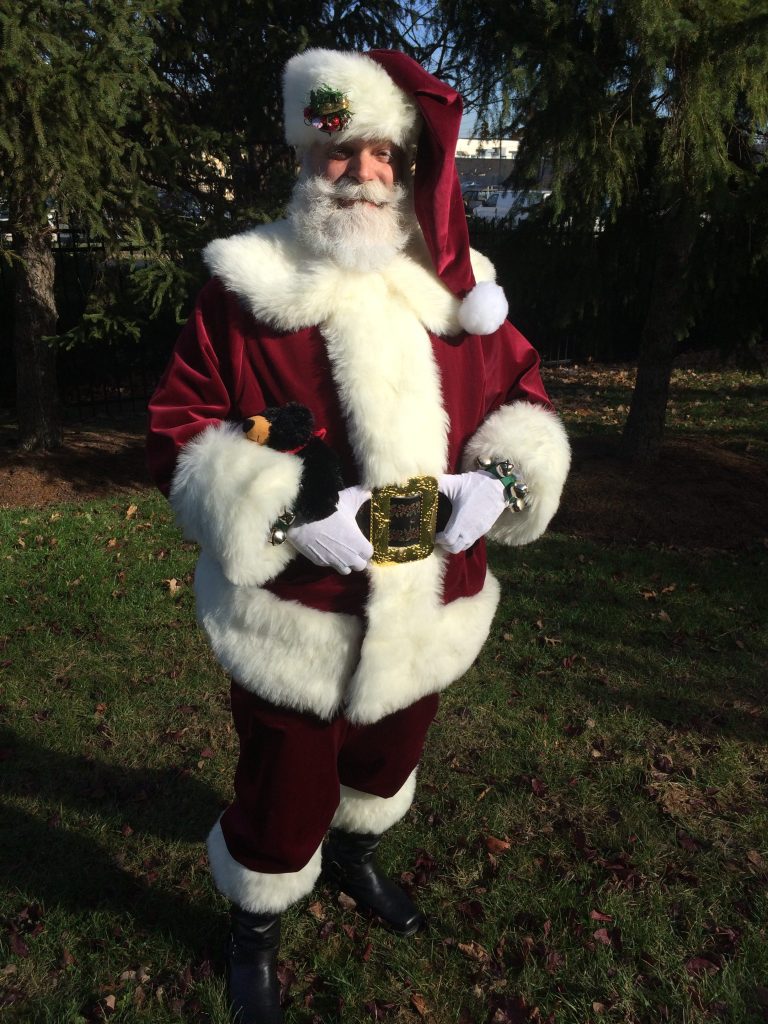 "I went to Santa Claus School in Denver run by Susen Mesco, who has been teaching men how to be Santa Claus for the past 34 years. It was five days and it was nonstop. All kinds of stuff to learn on beard care, makeup, children's psychology. We had practice visits with kids—they briefed them on being 'children from hell.' One spoke only Spanish. One just started crying. I got a little boy who sat in my lap and I said, 'Is there something special you'd like to tell Santa?' And he whispered, 'My Daddy is beating my Mommy and I'm afraid he's going to beat me, too.' Of course, it was a fake scenario. I said, 'Well, you just told Santa something very important and I'd like to write this down. I took his name, address, and telephone number and said, 'Santa knows some people who can help in this situation.' Yeah, I aced it."
Agostinho Caldeira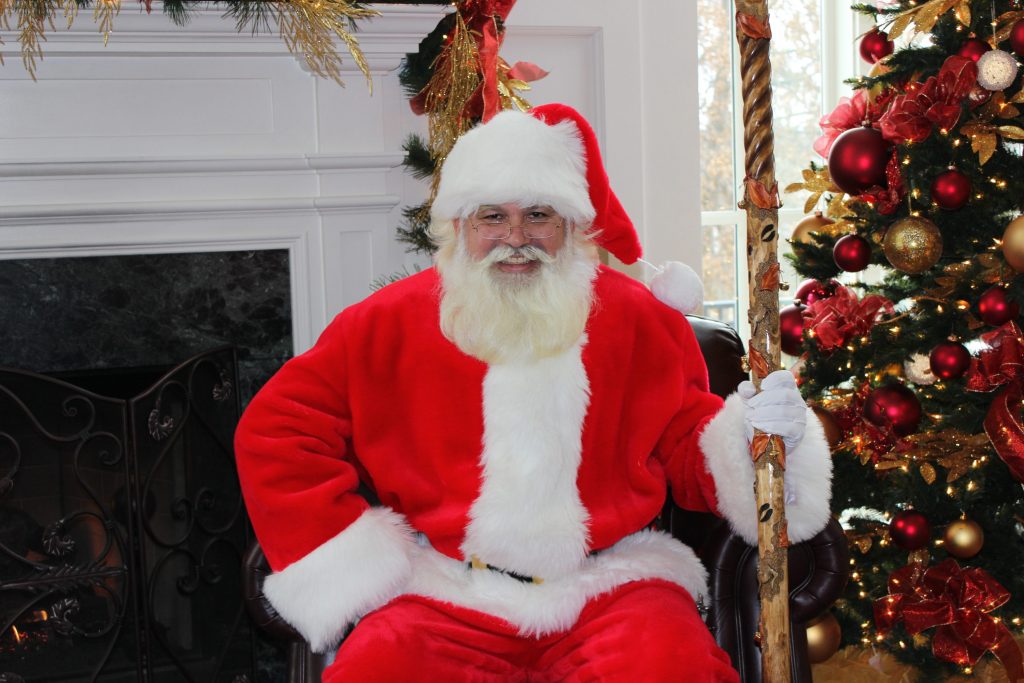 Seasons as Santa: Four.
Other gig: Contractor for Imagine One Technology and Management.
"Kids will say, 'I don't believe in Santa.' I'll say, 'Well, I respect you don't believe. I'm not here to convince you there is a Santa.' At the end of the day, what I bring is hope and joy and if you're good, you get gifts. If you're not, I bring underwear and socks. Watching the kids and watching the parents—you see the excitement on their faces, the adults reliving their childhood dreams."