It's close race for passengers among the region's three airports: in 2015, Dulles saw 10.2 million people take off from its gates, with DCA at 10.9 million and BWI at 11.3 million. All three are planning some major upgrades to raise that number and improve the airport experience, from the security checkpoints to the food court. Here's what you can expect a few years down the road.
BWI's new construction:

Concourse D/E connector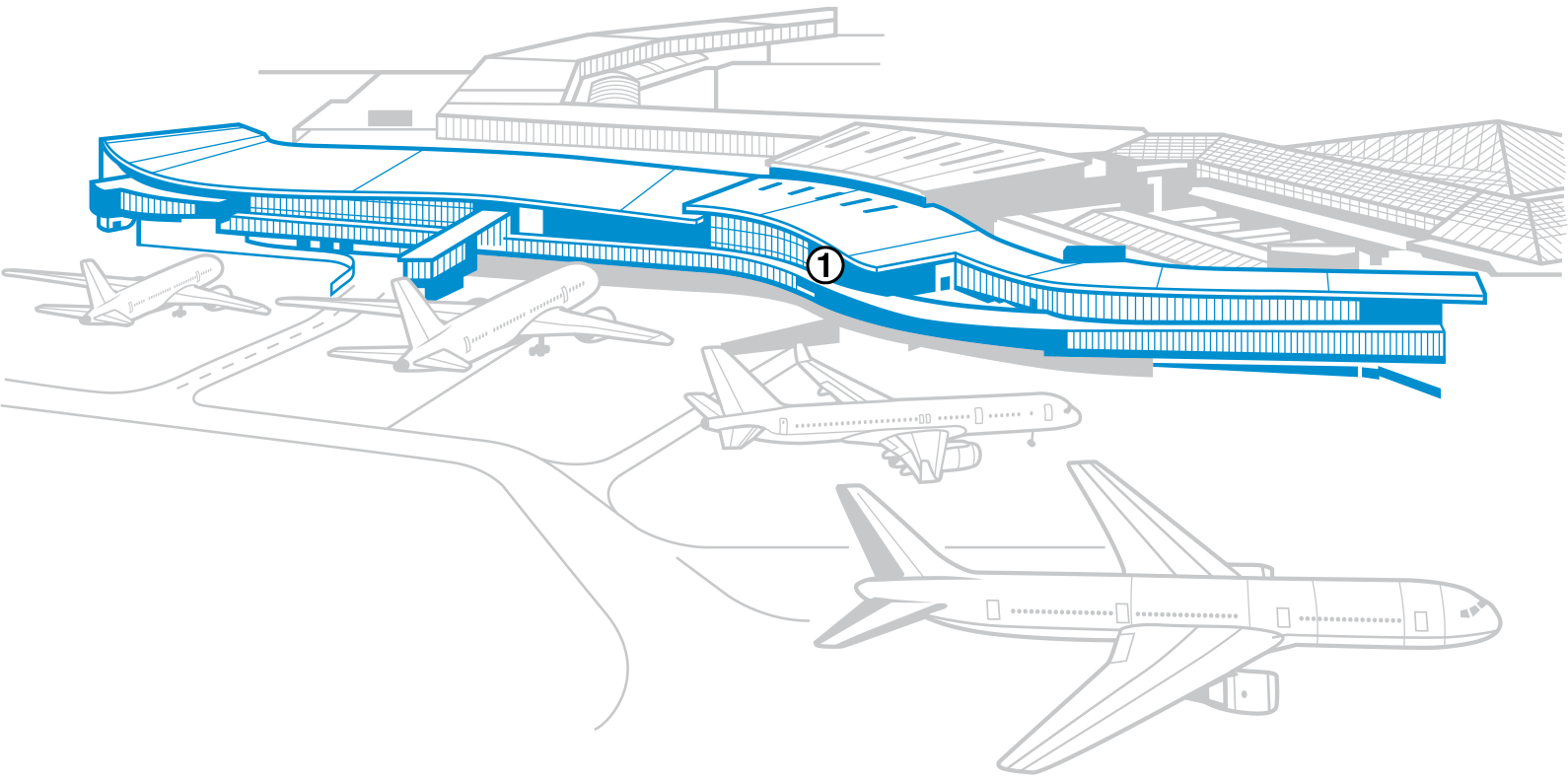 1. The connector will have an art gallery, a bar with an outdoor patio, and a 200-square-foot turfed indoor pet area, with doggie waste bags provided.
Also: a 1,175-square-foot gym with weights, seven cardio machines, four showers, and a TRX system ($35 to $40 daily, $175 monthly, $600 annually).
Future plans at BWI are all about serving globetrotters. Since 2010, international passenger traffic there has grown by 117 percent, jumping 31 percent just last year. But the D and E Concourses that accommodate those trips are kind of, well, sad. Not for long, though. The airport is close to finishing a $105-million reno project to join the two concourses and fill the connector with new amenities. Soon there'll be two new international gates and bigger, brighter security checkpoints. Automated passport-control kiosks are already in operation.
DCA's new construction:

new Northside concourse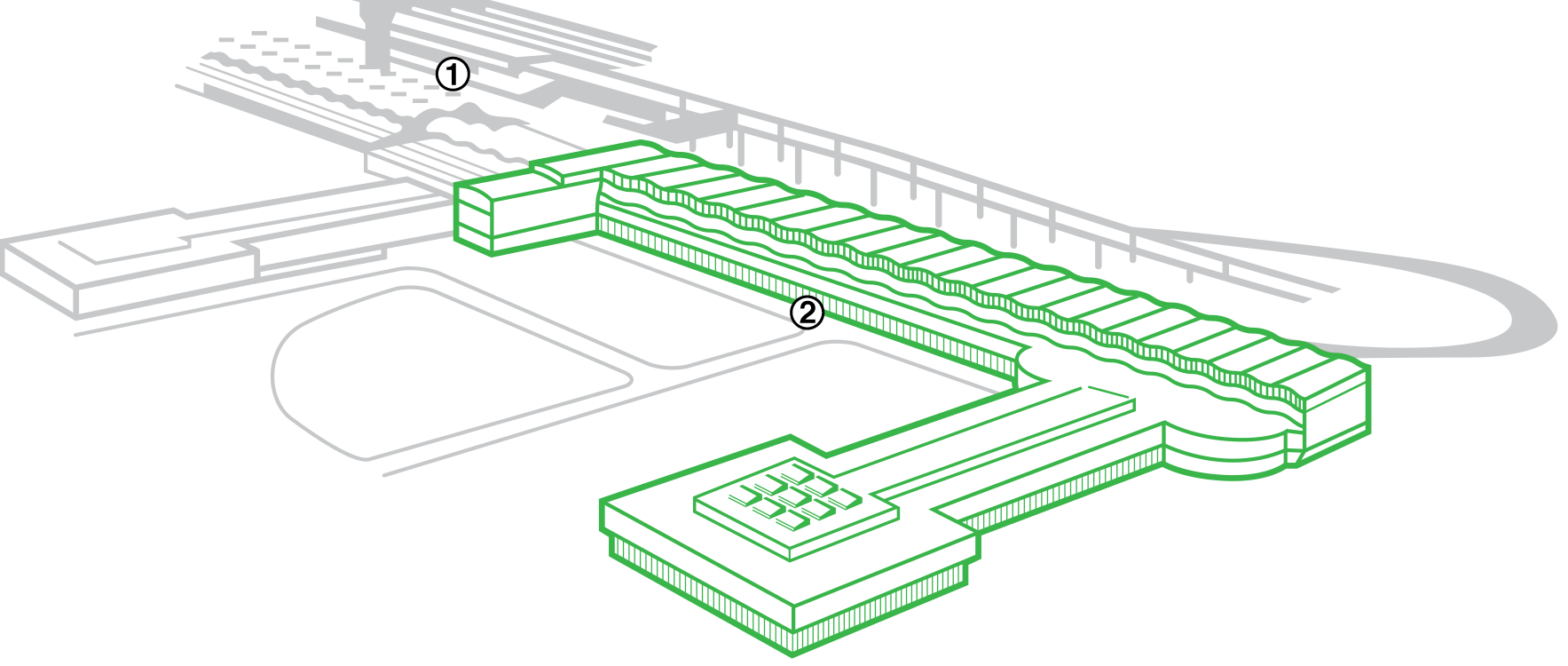 1. Security stations in National Hall will be moved upstairs. This is to ease crowds and move more concessions into post-security areas.
2. The new concourse is replacing the dreaded Gate 35X, whose passengers can currently reach planes only via shuttle bus.
The number of flights out of Reagan—and the distance they could go—used to be more strictly capped than it is today. The reason: Regional officials wanted to steer traffic to the much-bigger Dulles, particularly in its infancy. But over the past two decades, as Congress has ever so conveniently—and controversially—loosened the Reagan caps to allow for more flights, it has become more packed than a panda birthday at the zoo. (It just had its sixth straight year of record-breaking passenger crowds.) The airport is starting a $1-billion reno that will add two security checkpoints and a new concourse for short-haul flights. It's the largest project since Cesar Pelli's new terminals opened in 1997.
IAD's new construction: 

Silver Line, Dulles Station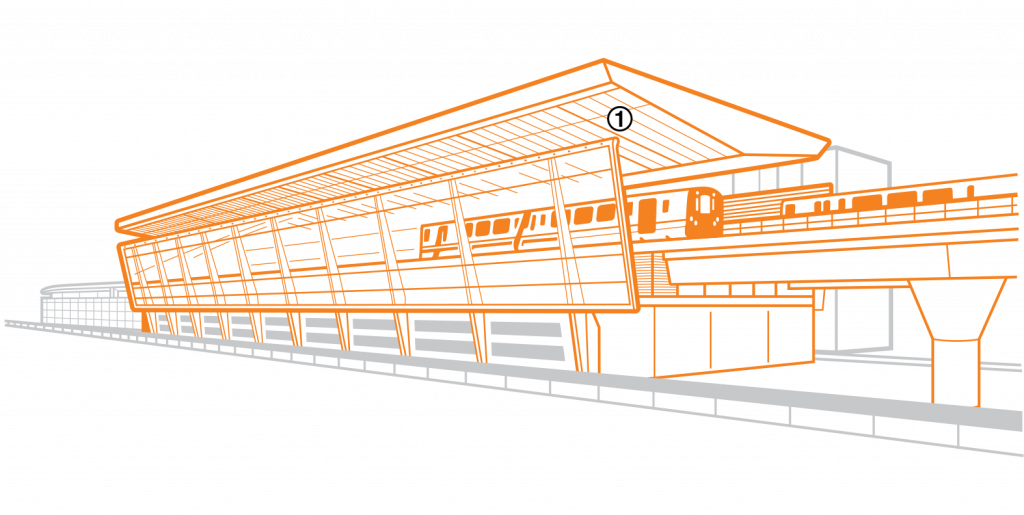 1. If traffic increases at Dulles, officials envision adding a whole new runway, a second passenger terminal, two more concourses and a full AeroTrain loop to service them all. Lastly, it also wants to add low-cost carriers.
Reagan's siphoning of passengers has left parts of Dulles feeling downright lonely at times. The airport is 14 times larger than its counterpart in Crystal City, yet it saw a million fewer passengers arrive and depart last year. Officials see the 2020 completion of the Silver Line—which will bring a Metro stop to the airport—as the Holy Grail for boosting fliers. Should they come—and should the population of the surrounding exurbs continue to swell—Dulles has grand expansion plans. Will they save the region's least-loved airport? Check back in ten years.
Projected Passenger Takeoffs in 2040
BWI                                  
DCA
IAD
---

 
This article appears in the November 2016 issue of Washingtonian.