"Everything the President does, I put into my log—his press-pool sightings, Cabinet meetings, rounds of golf. Here's how the activities of President Obama and his predecessor, George W. Bush, compare [as of November 7]."
—Mark Knoller, CBS News correspondent and unofficial White House statistician.
The following numbers come from Knoller's log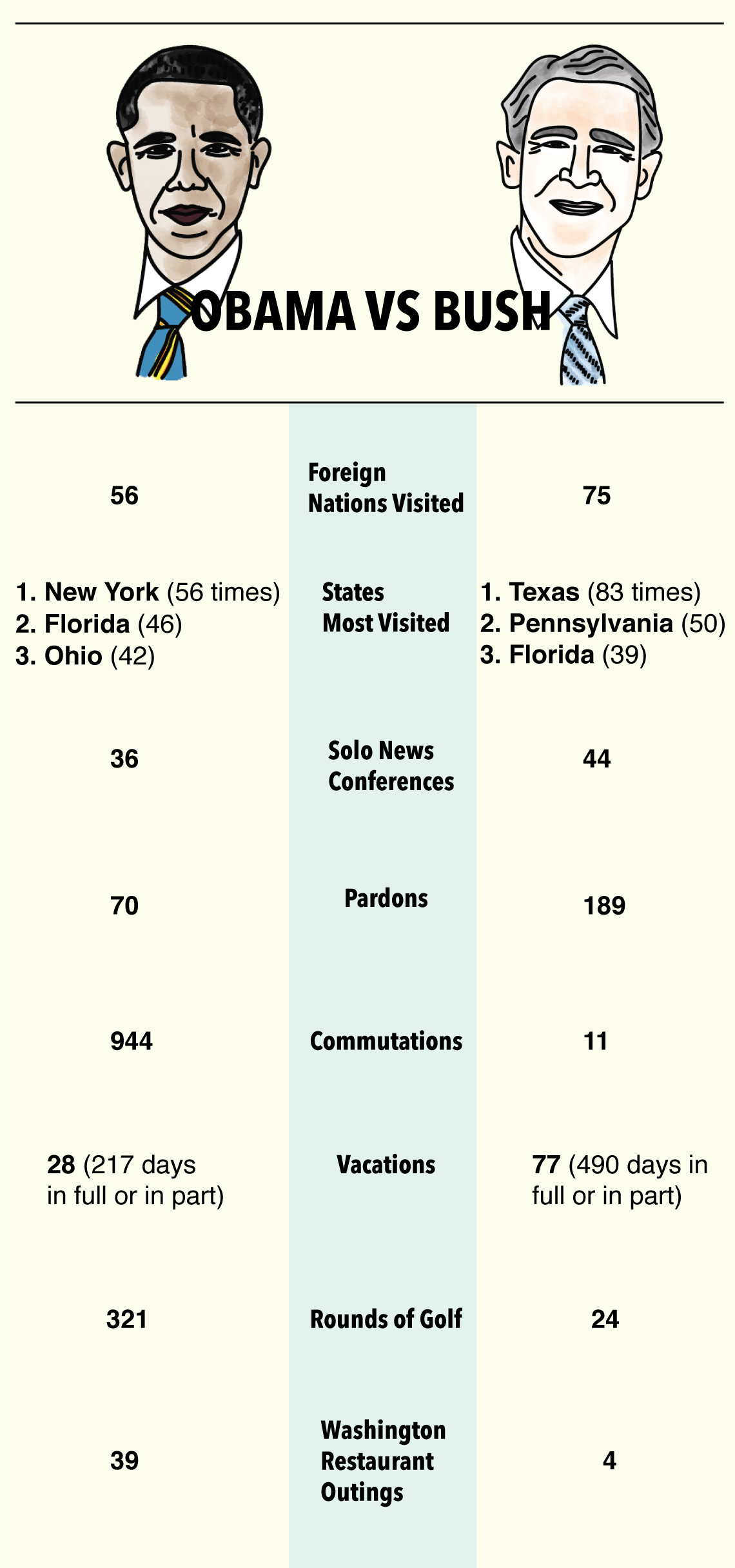 This article appears in the December 2016 issue of Washingtonian.