Warm weather is easy. The cold requires equipment. Here are some of our best coping strategies.
Office Blankie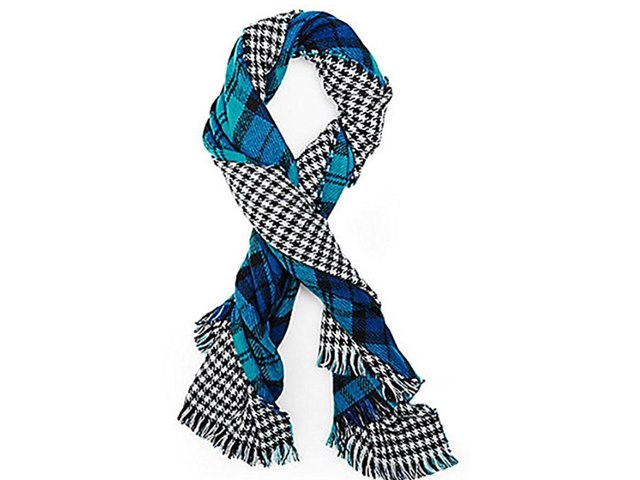 Great not only for surviving wintry temps outdoors, this blanket scarf can also pinch hit as lap blanket or wrap to keep you snug in your perpetually cold office. —Caroline Cunningham
Steve Madden plaid houndstooth blanket wrap, $41 on Amazon.
Tea Infuser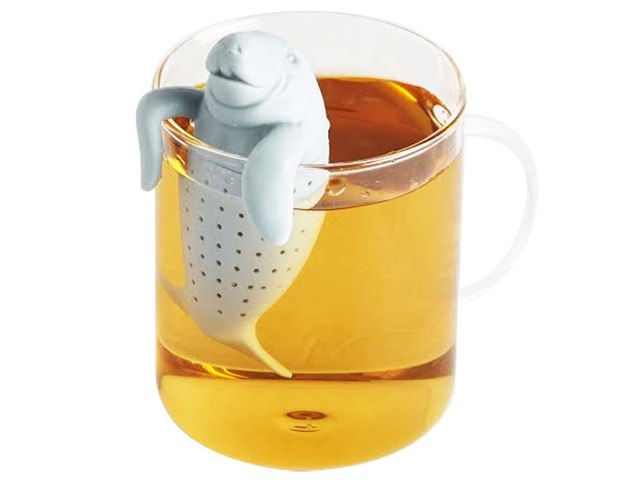 If you're going to be stuck inside, you might as well make your home smell like cinnamon and cloves (and drink). This infuser can be filled with mulling spices, which you can steep in simmering cider or wine for a zesty the perfect winter drink. —Anna Spiegel
Mana-tea Infuser Silicone Strainer, $5.50 on Amazon.
Moisturizing Face Masks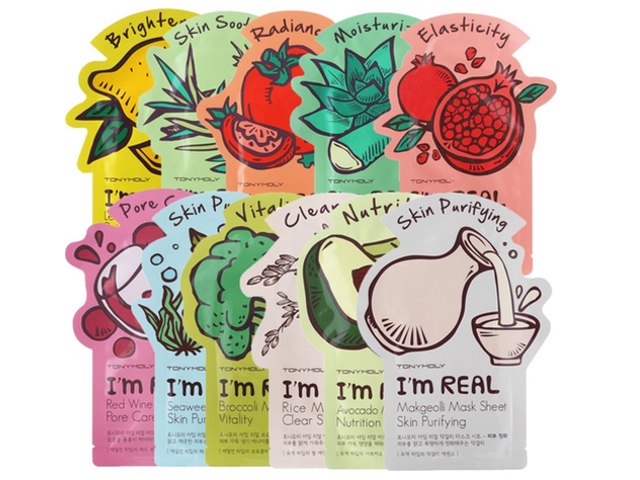 These face masks are the super affordable reason that my face makes it through winter. They are imported from Korea with cute colorful art on the front, individually wrapped so they're easy to travel with, and make great stocking stuffers. Plus, they give you complete permission to sit still for 20-30 minutes. —Amanda Whiting
Tony Moly I'm Real Mask Sheet Pack of 11, $10 on Amazon.
An Easy Source of Warm Meals and Drinks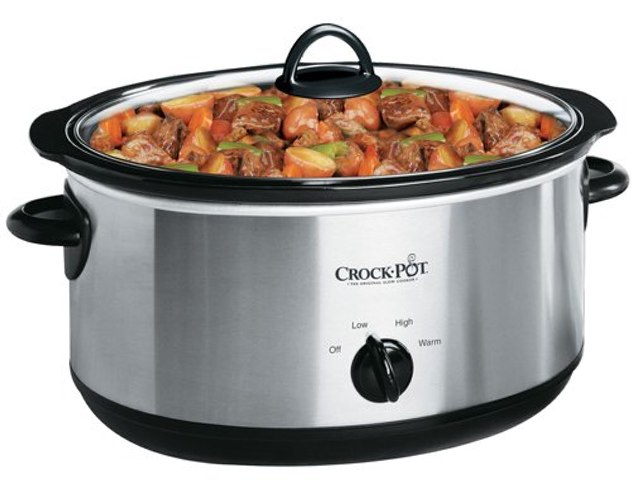 I honestly don't know how anyone can not own a slow cooker. Particularly on cold nights, I love to put a pork shoulder or lamb leg and maybe some vegetables in before I go to bed. It smells delightful in my apartment in the morning, plus then I have a meal that lasts through the week. Pro tip: if you have a holiday party, you can use it to keep your spiced cider or mulled wine warm. —Jessica Sidman
Crock-Pot 7-Quart Oval Manual Slow Cooker, $24 on Amazon.
Headphones That Are Actually Ear Muffs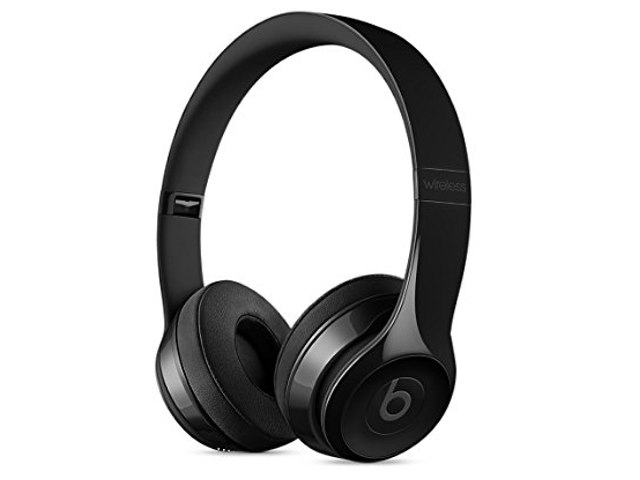 My ears are the first to go numb in the biting cold, so I keep them warm with adjustable-fit cushioned ear cups, a sleek black exterior, and of course, Frank Ocean. Music to my ears. —Jackson Knapp
Beats Solo3 Wireless On-Ear Headphone, $220 on Amazon.
Phone-friendly Gloves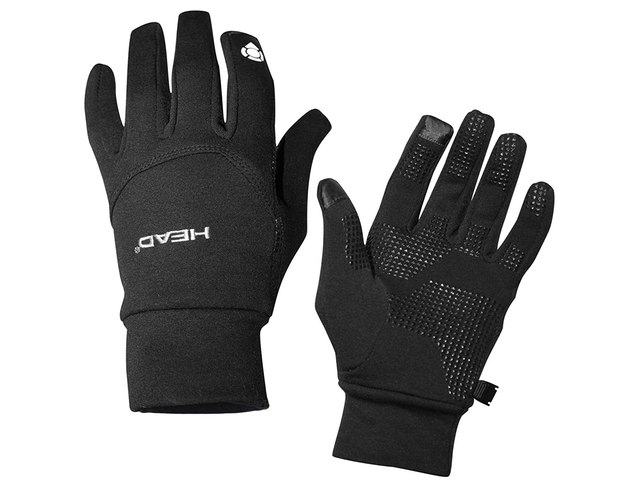 Fine, even when it's nastily cold I can't stop reaching for my phone. Most gloves that promise the wearer he or she will be able to swipe while wearing them eventually wear down. Three winters in, these haven't. —Benjamin Freed
Head Multi-Sport Running Gloves with SensaTEC, $27 on Amazon.
A Sensible Extra Layer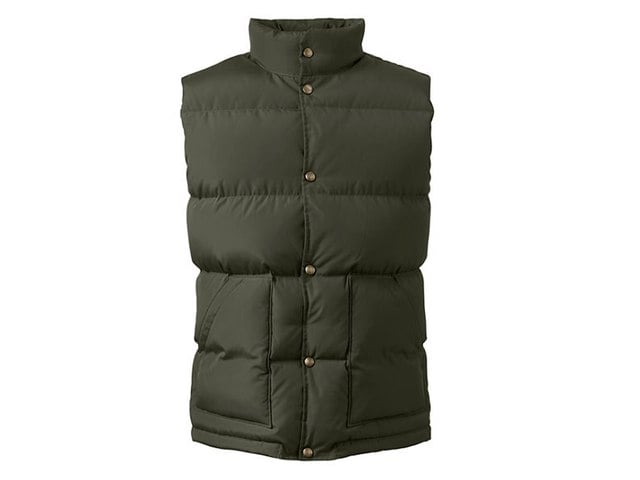 As a onetime Minnesotan, I have to vouch for adding a layer. A good goose down vest is a solid option. It takes a lot of the planning out of winter wear—just squash one into your bag or backpack all winter as a backup option for surprisingly cold days (cough, cough, Thursday). It provides a remarkable amount of core-warming power, particularly if you can fit it under your coat. You're on your own for extremities. (Bonus: also good for Han Solo season.) —Chris Combs
Men's 600 Down Vest, $90 from Lands' End.
A Scarf That's Also a Blanket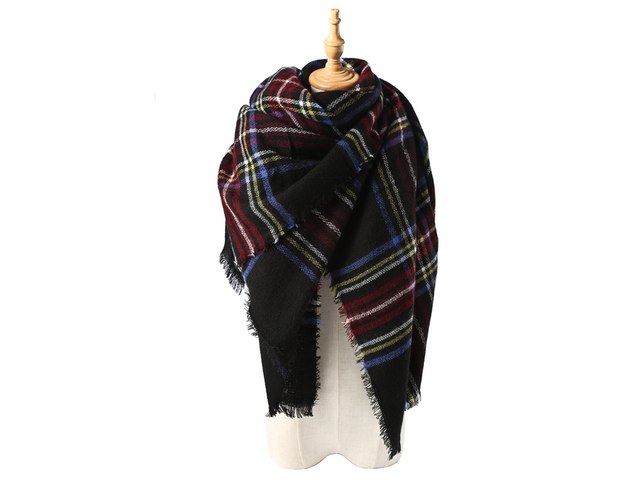 An amazing trend that makes it socially acceptable to wrap yourself in a blanket in public. —Kellie Duff
Spring Fever Stylish Warm Blanket Scarf Gorgeous Wrap Shawl, $17 on Amazon.
A Warm Hat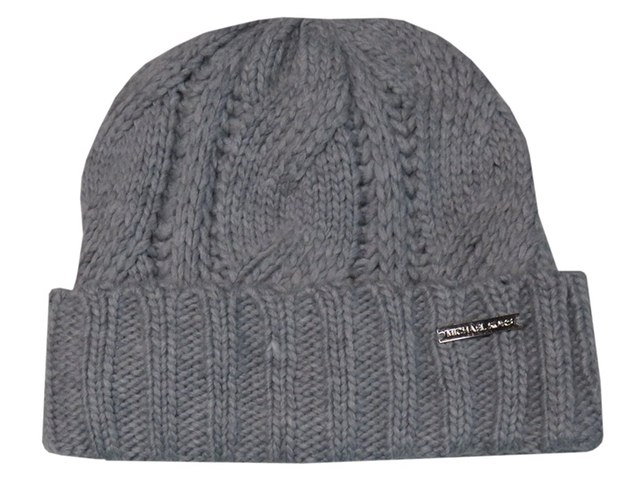 As a native New Hampshirite, I know the importance of a warm hat since a lot of your body heat escapes from your head. This one by Michael Kors gets me through my morning commute and more. Plus I've gotten tons of compliments. —Maxine Joselow
Michael Kors Womens Winter Knit Cuff, $45 on Amazon.
Serious Skincare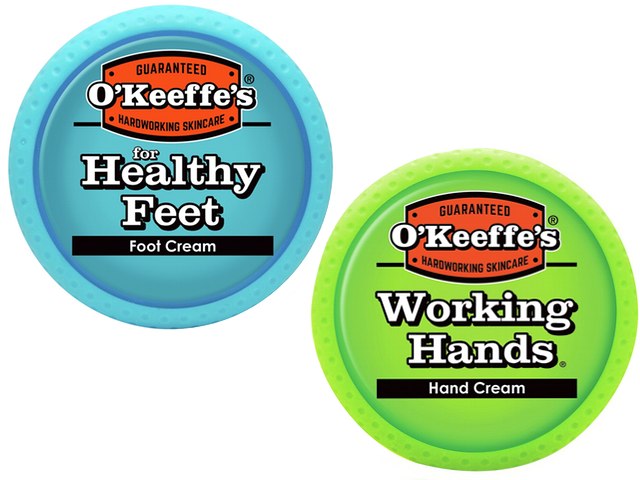 When temps dip below freezing, it's time to upgrade your CVS-grade moisturizer to something Home Depot-level. These hand and foot balms feel awful—like, greasy and gritty awful—going on, but they heal parched skin almost immediately. —Marisa Kashino
O'Keeffe's Working Hands Hand Cream, $7, and Healthy Feet Foot Cream, $8, both on Amazon.
Cozy Socks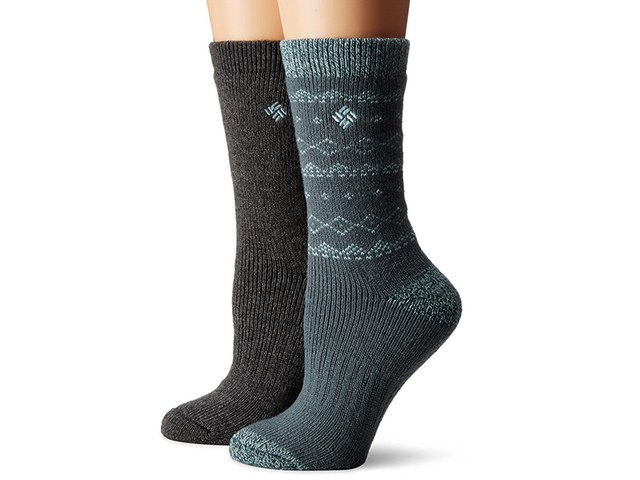 Wool socks keep my toes from going numb when I'm out running errands or exploring a winter wonderland. They're cozy to wear around the house with slippers, and even to bed on frigid nights. —Andrea Marks
Columbia Women's Fairisle Wool Boot Socks, various prices, via Amazon.
A Never-ending Scarf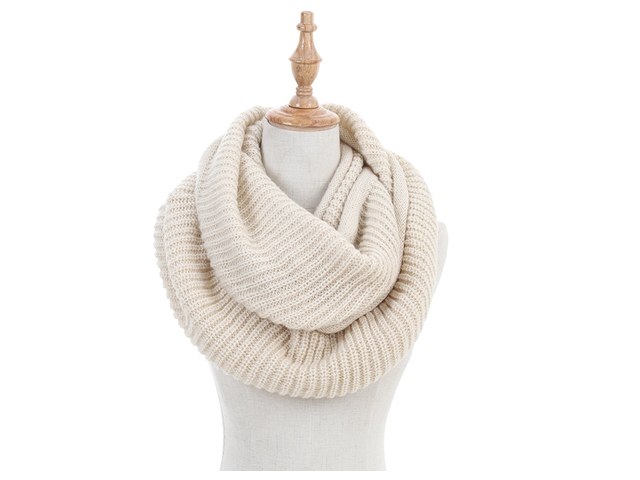 Infinity scarves were invented by women who aspired to the elusive, winter cool-girl aesthetic, but who had no idea how to tie a scarf. —Elaina Plott
Infinity Scarf, $11 on Amazon.
Boots That Aren't Messing Around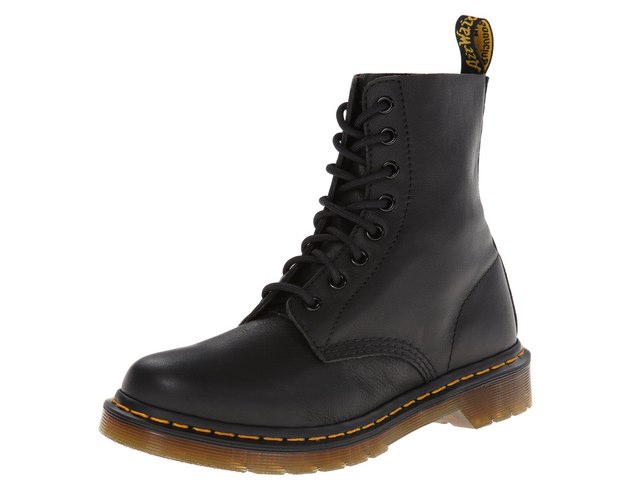 You'll see me in my black Doc Martens boots almost every day of winter. Their thick, sturdy sole and tough leather do wonders for wool-covered feet. Plus, they look cool and go with any outfit. —Greta Weber
Dr. Martens Women's Pascal Leather Combat Boot, price depends on size, via Amazon.
A Really Good Face Mask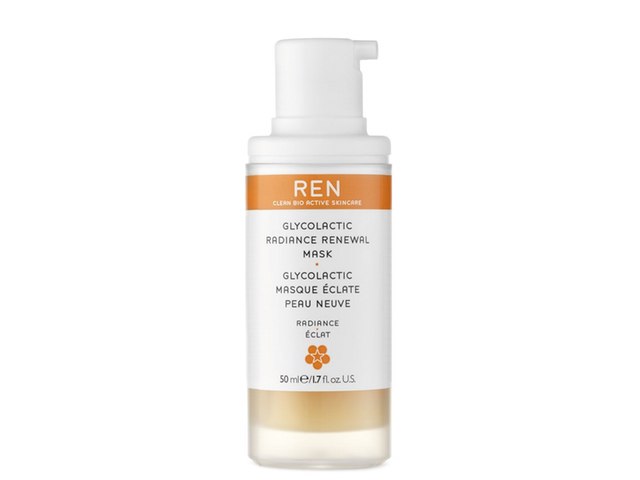 We get a lot of face masks sent to Washingtonian, and as the fashion editor I am de facto the person that receives them. So I try a lot of face masks. I also really like face masks and tend to spend an unnecessary amount of my personal dollars on them. I read about this one after a former boss of mine posted about it on Facebook. I trust her opinion, and she almost never posts about beauty products, so I had to give this one a go. Not only is it cheaper then most face masks out there (especially if you buy on Amazon), my skin genuinely looks brighter and more sheeny and supple after just ten minutes every time I use it. Of all the face masks I've tried, it's genuinely my current favorite. —Sarah Zlotnick
REN Glycol Lactic Radiance Renewal Mask, $32 on Amazon.
One Tough Cap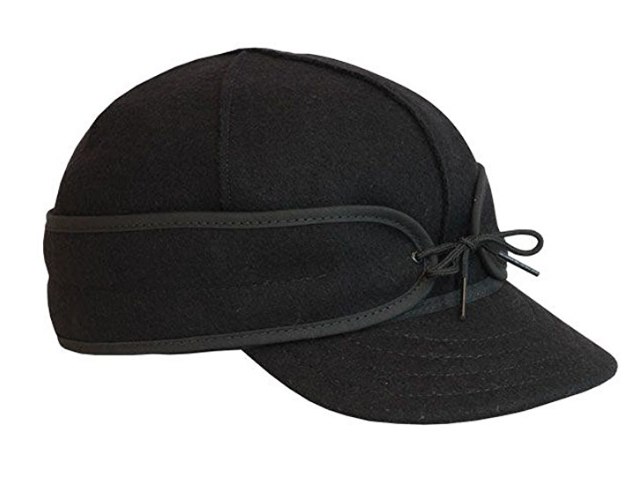 The only hat I ever found that could foil an Upper Peninsula winter, with a flap that pulls down to cover your ears when it's really cold (not that you'd ever admit it was cold). —Andrew Beaujon
Stormy Kromer Men's Original Cap, $45 on Amazon.