DCity Smokehouse isn't looking to change too much at its new, much larger Bloomingdale digs. The barbecue joint will introduce alcohol and sit-down service when it reopens on Jan. 4, but it will have almost exactly the same food menu as its original locale, which closed about a year ago. You can still get the same ribs, brisket, and smoked wings. And yes, you can still get the famed Meaty Palmer sandwich with smoked turkey and pork belly.
"As a customer, you won't notice the difference at all in terms of the flavor palate," says co-owner Scott Jacobs.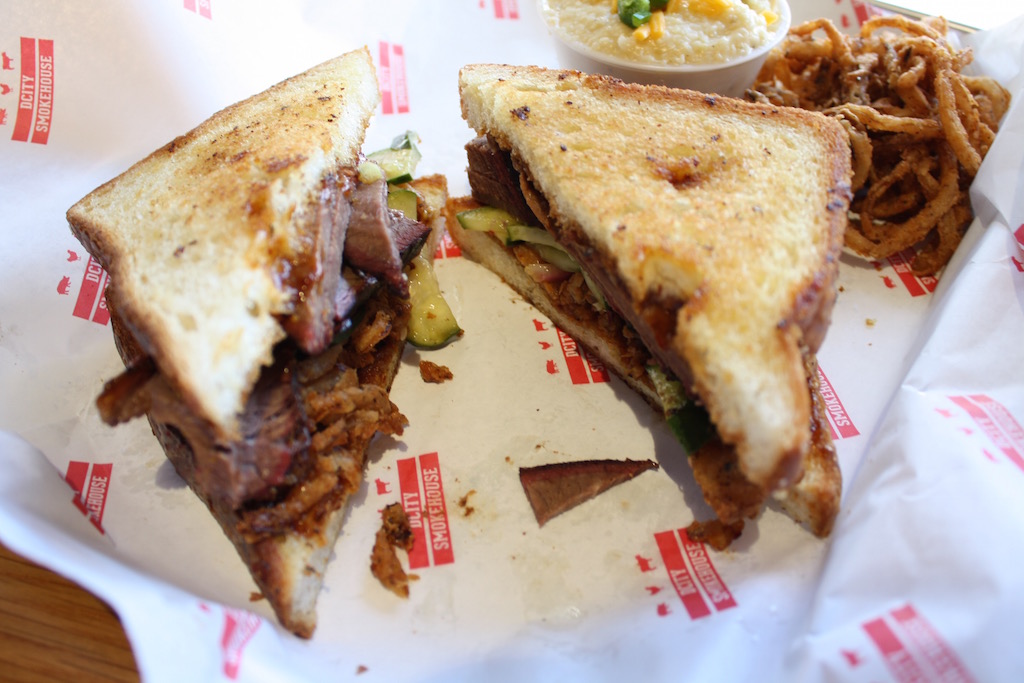 There is one big shakeup though: Longtime pit master Rob Sonderman won't be around. After parting ways with the restaurant last January, Sonderman opened his own barbecue spot, Federalist Pig, just a few weeks ago in Adams Morgan.
"We wish him all the success. At the end of the day, everybody grows. We all move on," Jacobs says. (Sonderman recently put it differently: "The business side of the relationship was suffering.")
His replacement, however, is no stranger to the menu. Pit master Shawn McWhirter worked under Sonderman since DCity's opening and oversaw the pop-up menu at sister restaurant Wicked Bloom. The Hill Country alum says he created the Meaty Palmer.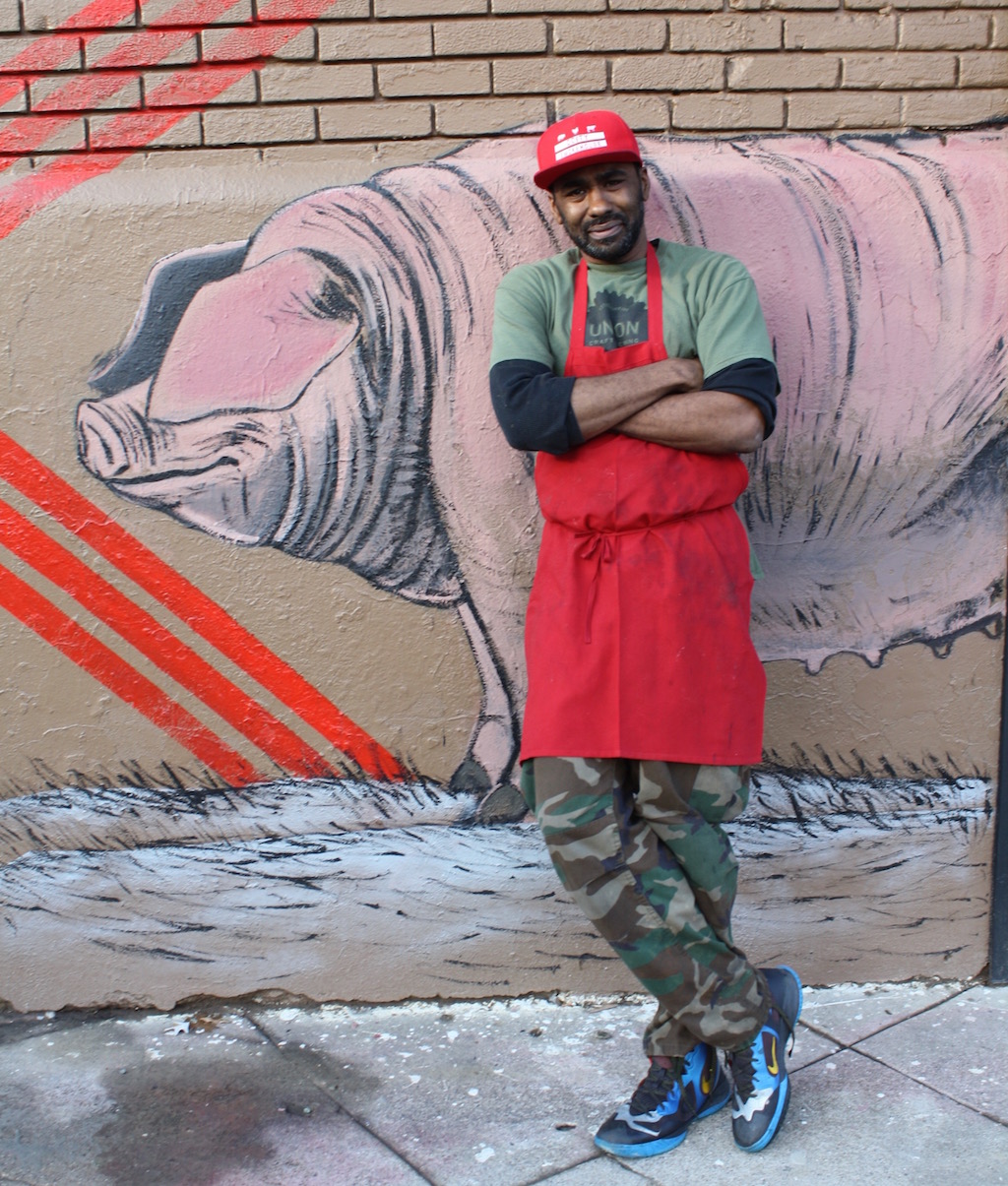 McWhirter will have much more to work with in the new space. At the original hole-in-the-wall location, DCity Smokehouse would often run out of its top sellers—brisket and ribs—before the close of business. But with two smokers now, that shouldn't happen. In fact, they'll be able to expand to catering, and in the future, there's talk about bottling and selling pickles and sauces. Although the menu is more or less the same for now (mac-and-cheese is one notable addition), McWhirter is planning to add some new stuff, like smoked meatloaf with bacon, and introduce brunch items in the future.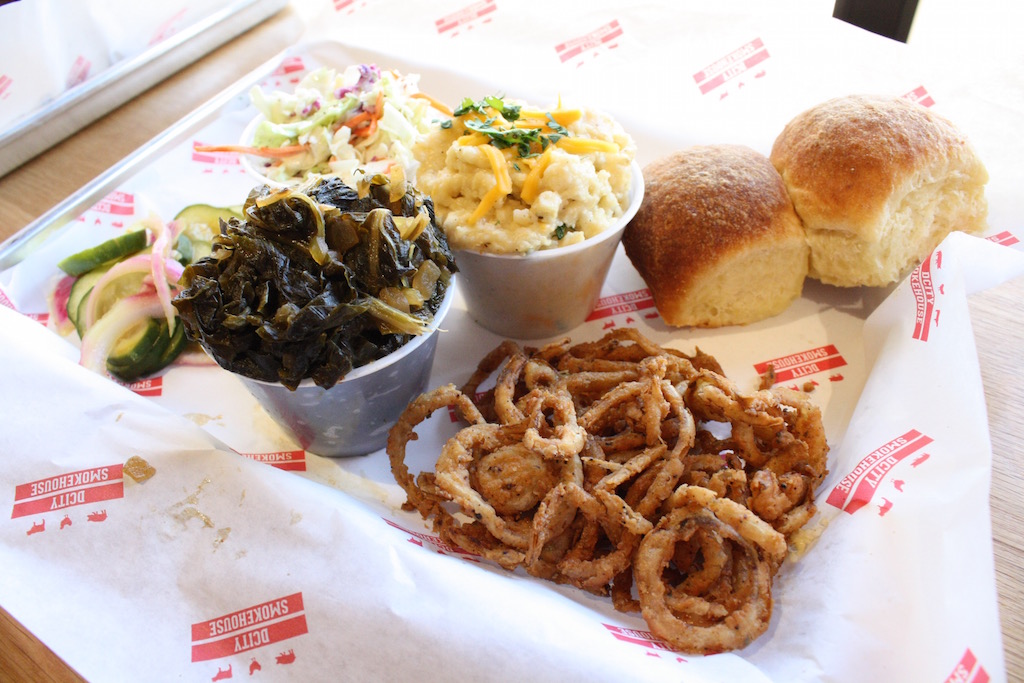 The bigger kitchen also means the restaurant can do some baking in-house. General Manager Andrew Chiou, who previously worked in wholesale baking at Alexandria's Bread & Chocolate, is making rolls and buns.
Another bonus: you can drink at the new restaurant. The are a dozen mostly-local beers on tap, and a handful of wines and bourbon-focused cocktails. Beverage Director Lance Smith says they're looking to add bourbon flights and cider from Anxo (just a block away) at some point as well.
The beverages come with a lot more elbow room. Instead of five stools crammed against a wall, there are now 35 seats. The room retains the original location's reclaimed wood and Edison lightbulb look, and a garage door that will open up to an additional 45 outside come spring.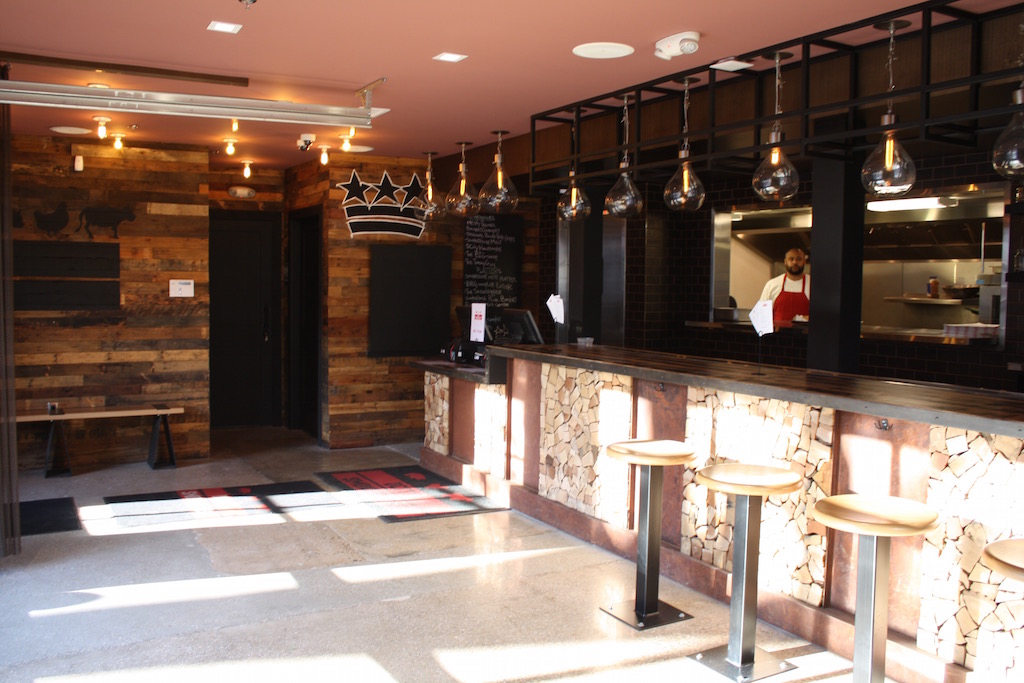 DCity Smokehouse, 203 Florida Ave., NW. Open daily from 11 am to midnight.