Lonnie Bunch III
Lonnie bunch remembers walking around the Mall when he arrived in Washington as a Howard University freshman, thinking: "We deserve to be here." He helped make that wish happen as founding director of the National Museum of African American History & Culture, which opened to rave reviews in September. More than half a million visitors have been through the museum so far.
Over the course of ten years, Bunch fought for a spot on the Mall, raised much of the $270 million to match the equivalent congressional allocation, and sought out objects from family attics. The effort—which he says he modeled after Antiques Roadshow—built both the museum's holdings and public support."Seventy percent of what we have, people donated," he says.
Some mornings before the museum opens, Bunch goes downstairs to visit an exhibition that documents the "great migration" of Southern blacks to the North in search of better opportunities. One of those stories is the Bunch family's. His grandfather was a sharecropper turned dentist who moved to New Jersey.
"What if my grandfather had said, 'I can't do this?' " Bunch asks. "He changed the arc of a family."
What would his grandfather say if he could see the National Museum of African American History & Culture? Smiling, the director says: "I am Lonnie Bunch III. I hope he'd feel that I carry the name well."
Debby Shore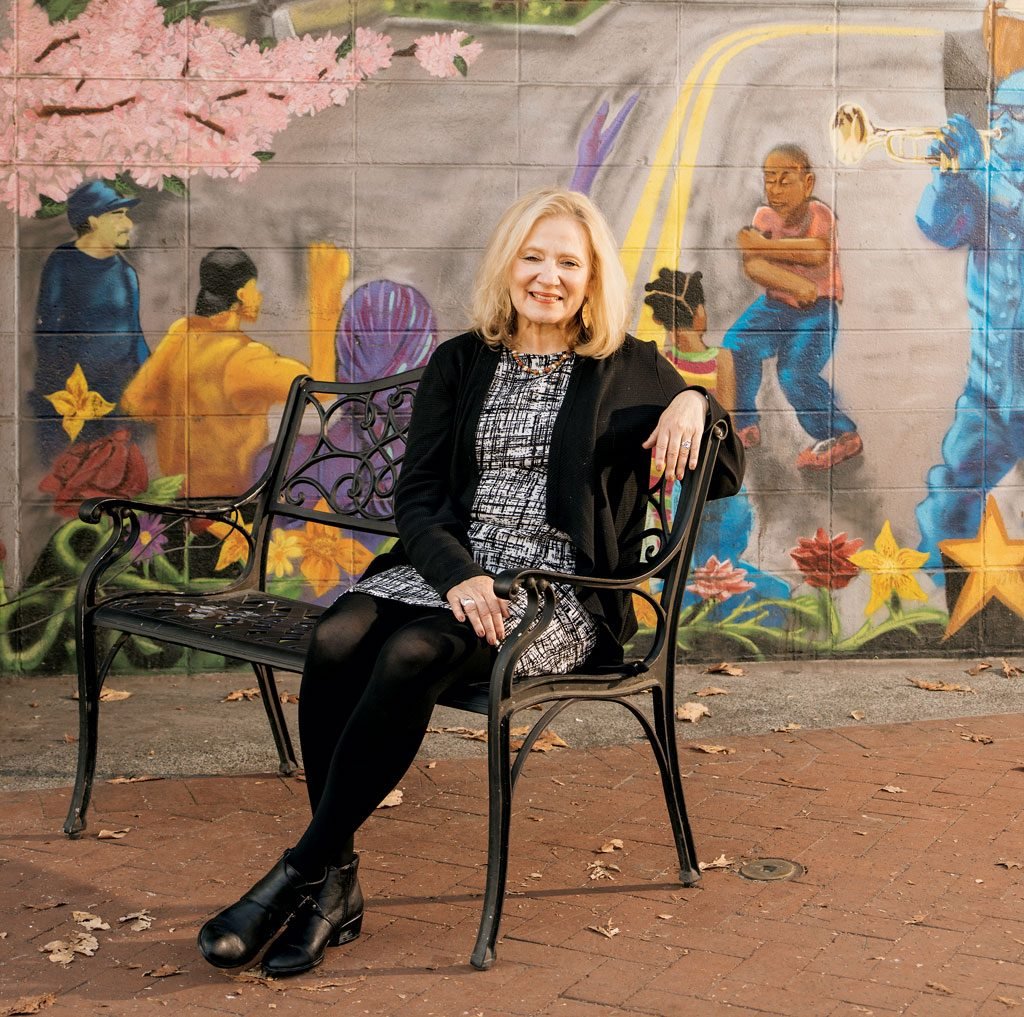 In 1974, Debby Shore started the Washington Streetwork Project to counsel runaways and other kids in trouble. They congregated in Dupont, slept in crash pads, begged on corners. Shore's group offered counseling to deal with drug problems and family strife. Many were united with families. A few years later, the program was renamed Sasha Bruce Youthwork to honor a young woman who died and whose family donated funds in her memory. Many of the people Shore helps today at Sasha Bruce Youthwork are homeless, abused, or neglected. Unlike the kids she met four decades ago, they're local, poor, black or Latino, and subject to more dangers on city streets.
Sasha Bruce House is DC's only short-term shelter for ages 12 to 18. Sasha Bruce Youthwork also works with kids who can't return home, homeless young mothers, teen girls referred by DC's Department of Youth Rehabilitation, kids transitioning out of foster care, and young families moving from shelters to apartments. One girl barely spoke when she arrived at a Sasha Bruce shelter. She'd suffered broken bones and other abuse. Finally, she found a counselor she trusted and got support she needed. Now a college grad working at the State Department, she's returned to Sasha Bruce to volunteer and started an organization to help young adults entering the workforce. Says Shore: "Young people come back and bring their children, and those children are thriving. These experiences help me know what is possible."
Patricia Davies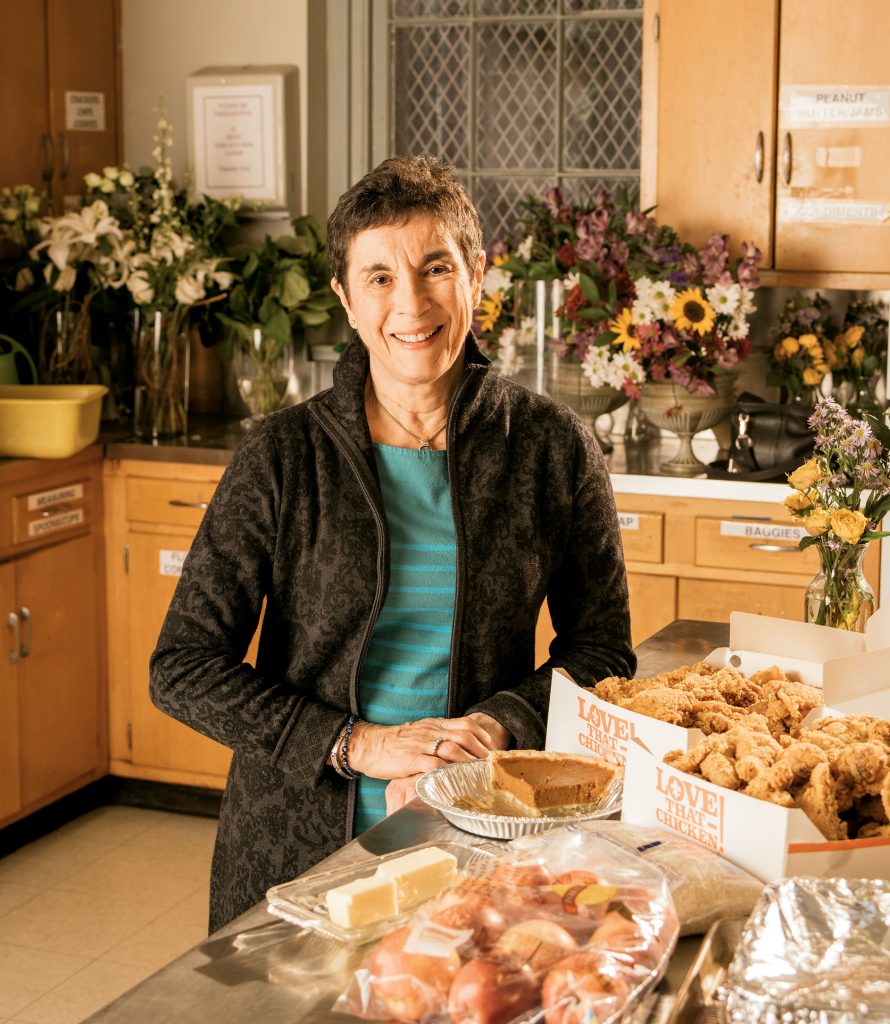 Last fall, a man in two pairs of socks but no shoes came to a dinner for the homeless at a Georgetown church. Patricia Davies approached male volunteers, hoping one would offer his footwear. None did—so she went to DSW to buy two pairs of size-12s. For years, Davies has been the head, heart, and extra hands for the Georgetown Ministry Center, a coalition of churches serving the neighborhood's homeless. She retired in 2007 and began volunteering with Georgetown Presbyterian, a GMC church; for two years, she was the group's president. When a church learned hot meals weren't provided on weekends, Davies worked with the churches to add Saturday and Sunday dinner. She went to Safeway, welcomed guests, got containers for leftovers. Says a neighbor: "Pat managed these dinners as though hosting friends in her home."
GMC also runs a winter shelter with meals, showers, and services for people reluctant to come inside. Davies approached one woman in a Wisconsin Avenue doorway, returning several times to get her to accept help. "People thought I was homeless," she says. "I always think: There but for the grace of God." The woman did come to GMC and now lives in her own apartment. "Pat draws out the better angels from within our congregants," says Georgetown Presbyterian member and former national-security adviser Robert C. McFarlane. "Both the church and the homeless communities have been lifted up."
Charlene M. Dukes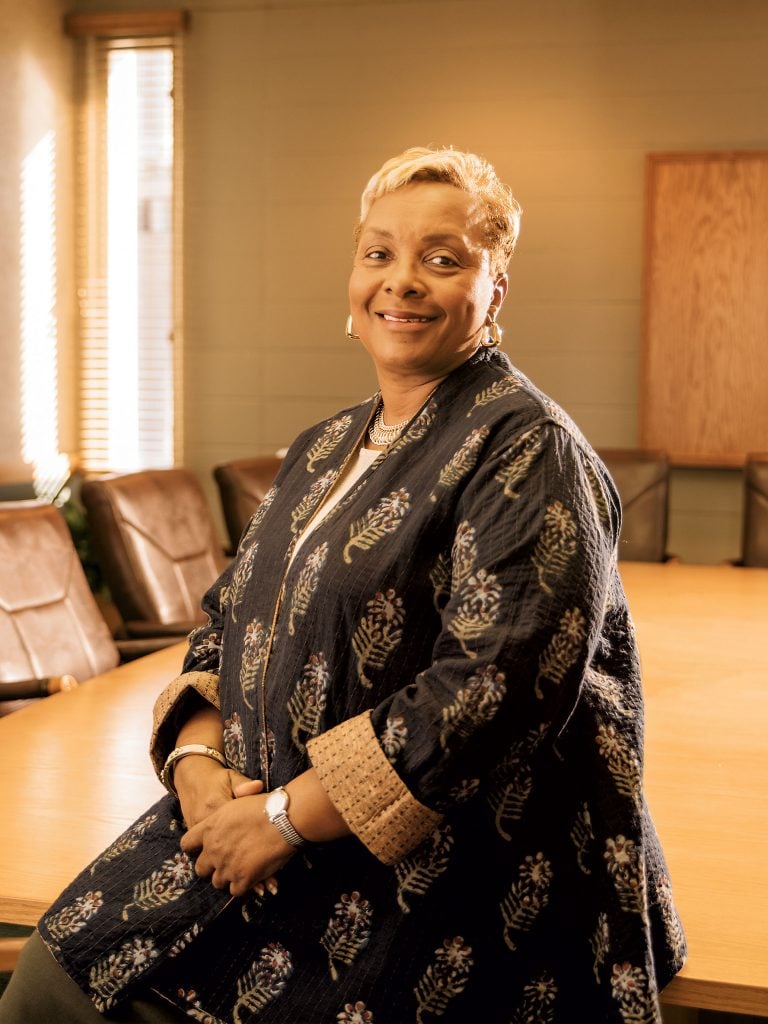 More than 44,000 students come to Prince George's Community College each year. Most are students of color; half are in the first generation of their families to go beyond high school. Many work, taking a course a semester. Says PGCC president Charlene Dukes: "People here make it our mission to take you from where you are to where you want to be." She believes her job is to help students develop skills for in-demand fields like IT and cybersecurity. PGCC is home to the National CyberWatch Center, funded by the National Science Foundation, and is a Center of Academic Excellence in Information Assurance. Dukes came to PGCC in 1995 as vice president of student services; 12 years later, she became its first female president.
One of her favorite success stories is Reginald Dwayne Betts. After serving in prison, Betts enrolled at PGCC. He won a scholarship to the University of Maryland and graduated from Yale Law School. He has published A Question of Freedom: A Memoir of Learning, Survival, and Coming of Age in Prison plus two poetry collections. Betts returns to PGCC regularly to tell young men they have the power to turn their lives around. "We're truly the institution for the people," Dukes says. "It doesn't matter your background, age, or education—we are here for you."
Ryan Zimmerman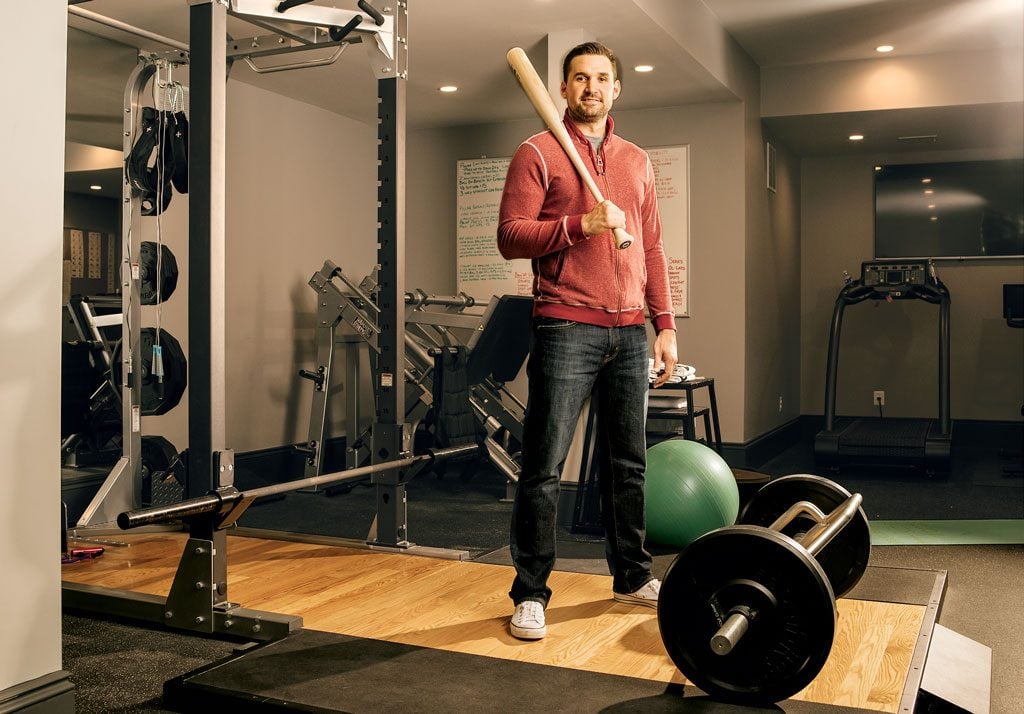 Washington Nationals first baseman Ryan Zimmerman has been hitting them out of the park since he was a little-leaguer in Virginia Beach. The first player drafted by the Nats in 2005, he formed his own team, the ziMS Foundation, the next year to find better treatments and a cure for multiple sclerosis. Zimmerman's mom, Cheryl, was diagnosed with MS when he was 11. The disease affects the central nervous system unpredictably, and its progress varies. Hers worsened from tingling in the fingers and toes to increased fatigue to inability to walk.
Zimmerman remembers when his parents told him and his brother about her disease: "Dad said, 'It could be worse.' " The ziMS Foundation has raised $3 million–plus for research and treatment. Zimmerman is a major financial contributor to ziMS and helps fund a camp for kids of those with MS. One of the most enthusiastic board members is his mother, of whom he observes: "She has a great attitude. She says, 'Things are going to happen no matter what. You might as well enjoy life and be positive.' "
Emma Violand-Sánchez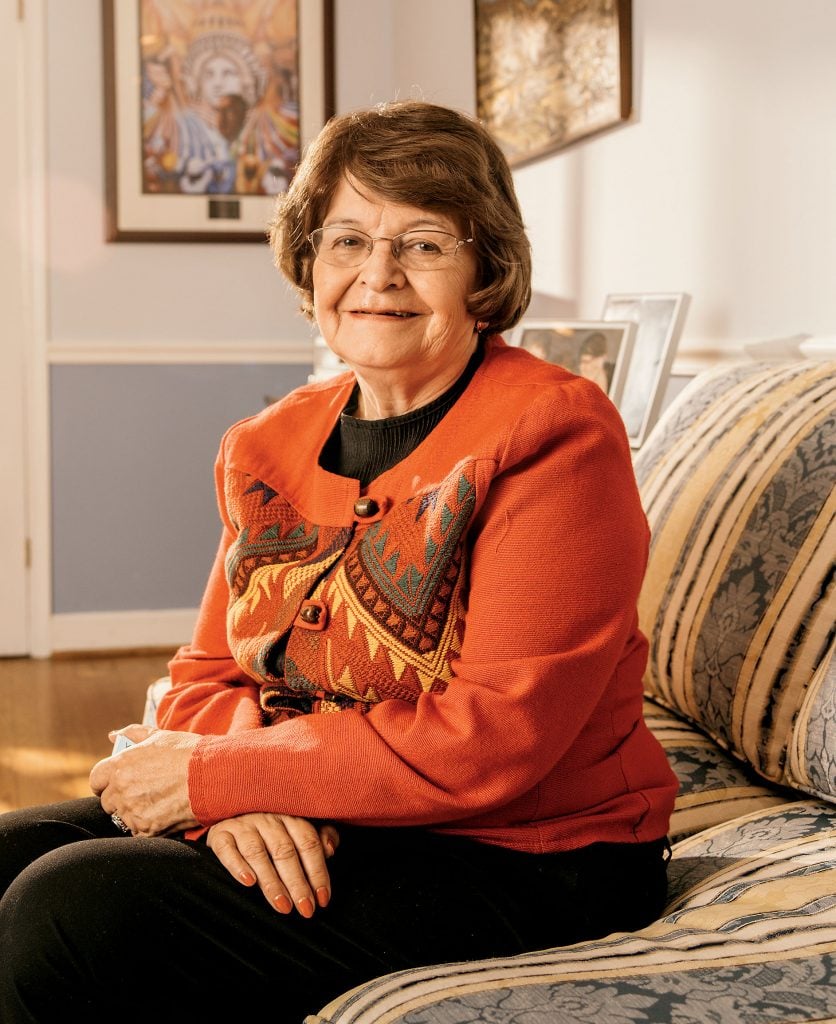 When Emma Violand-Sánchez went to work as a teacher in Arlington, she saw herself in many students. She'd come to the US from Bolivia at 16. Her parents couldn't support six daughters, so Emma went to live with a family in Fairfax. Education was her main chance, and she took it, earning a bachelor's and a master's from Radford University and a PhD at GW. Soon after becoming an Arlington teacher, she began working with immigrants. "I realized the parents did not have high-school diplomas," she says, "so we organized a group of Arlingtonians to have bilingual GED approved in Virginia."
She also started Project Family, which provides early intervention and other support for moms and dads of young children, and the Dream Project, which offers mentoring and scholarships to immigrant students. "Education is my passion," Violand-Sánchez says. "It changed my own life." The first Latina elected to Arlington's school board, she recently led a confab called We Are All Arlington, exploring the county's history of welcoming immigrants as well as issues yet to be addressed, such as barriers to newcomers' success. Materials developed will be used in social-studies classes—part of "Dr. Emma's" legacy to the community she loves.
Trish and George Vradenburg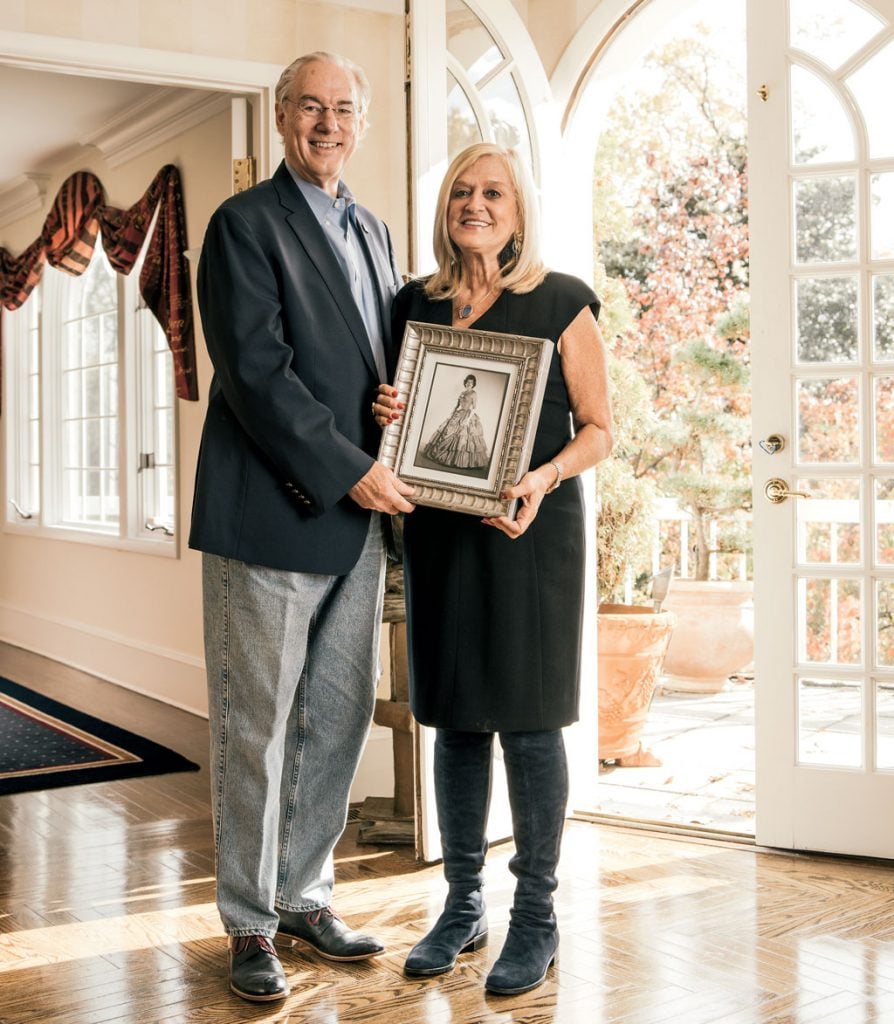 Trish and George Vradenburg are waging a take-no-prisoners war against Alzheimer's. The disease itself takes millions of prisoners each year. The Vradenburgs are cofounders of UsAgainstAlzheimers, which fights to accelerate research into drugs and therapies with the goal of ending Alzheimer's by 2020. In forging coalitions with groups representing women, African-Americans, Latinos, clergy, researchers, and caregivers, it advocates for more studies and better treatment options. "I'm doing it for that woman over there," Trish says, pointing to a picture of her late mother—shown above—who was diagnosed 30 years ago. Says George, pointing to his wife: "I'm doing it for that woman over there."
Alzheimer's can run in families, putting Trish at greater risk. The couple personally fund the overhead for UsAgainstAlzheimers; donations go directly to the cause. Several drugs in the research pipeline will, they hope, attack the buildup of proteins in the brain that cause cognitive degeneration. Studies are also showing ways to help stave off the disease, including better management of heart disease and diabetes. Thanks to the Vradenburgs, more celebrities and lawmakers, such as Senator Tim Kaine and House speaker Paul Ryan, have been speaking out about the toll on their families. "We won't quit," George says. "We grab the ups, and we fight through the downs. It's our life's mission."
Florent Groberg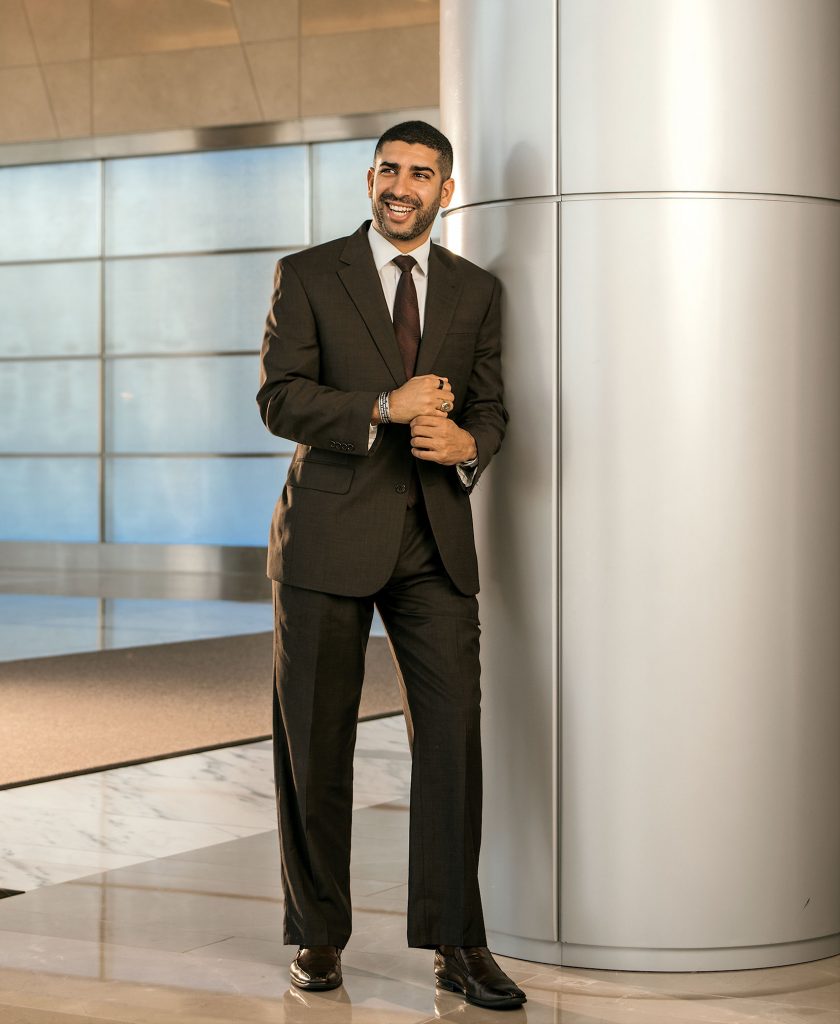 Army captain Florent Groberg was 12 when he decided to make the military his life after an uncle was killed by insurgents in Algeria; 9/11 solidified his resolve. Now a vet, he understands what many returning soldiers experience, and it's his mission to help. Groberg moved from Paris to the US as a child. After college, he enlisted and gave up his dual French citizenship. He was on his second deployment in Afghanistan, helping lead a military escort for coalition forces and Afghan soldiers in Kunar Province, when a man approached. Groberg recognized a threat, grabbed the man by what turned out to be a suicide vest, and shoved him away. The vest exploded when Groberg and another soldier tackled the bomber, causing a second bomber to detonate his explosives prematurely. "Had both bombs gone off as planned, who knows how many would have been killed?" President Obama said on presenting Groberg with the Medal of Honor.
Groberg's action shattered his eardrum, left calf, and dreams of a military career. At Walter Reed, he was connected to Warrior Ethos, which prepares wounded soldiers for the workforce. Groberg has become a success story and an avid volunteer. He recently went to work for Boeing on veterans' outreach and is helping LinkedIn overhaul its Army Career and Alumni Program. "We were willing to die for our country," he says. "We're willing to come home and fight for our communities."
Barbara Harman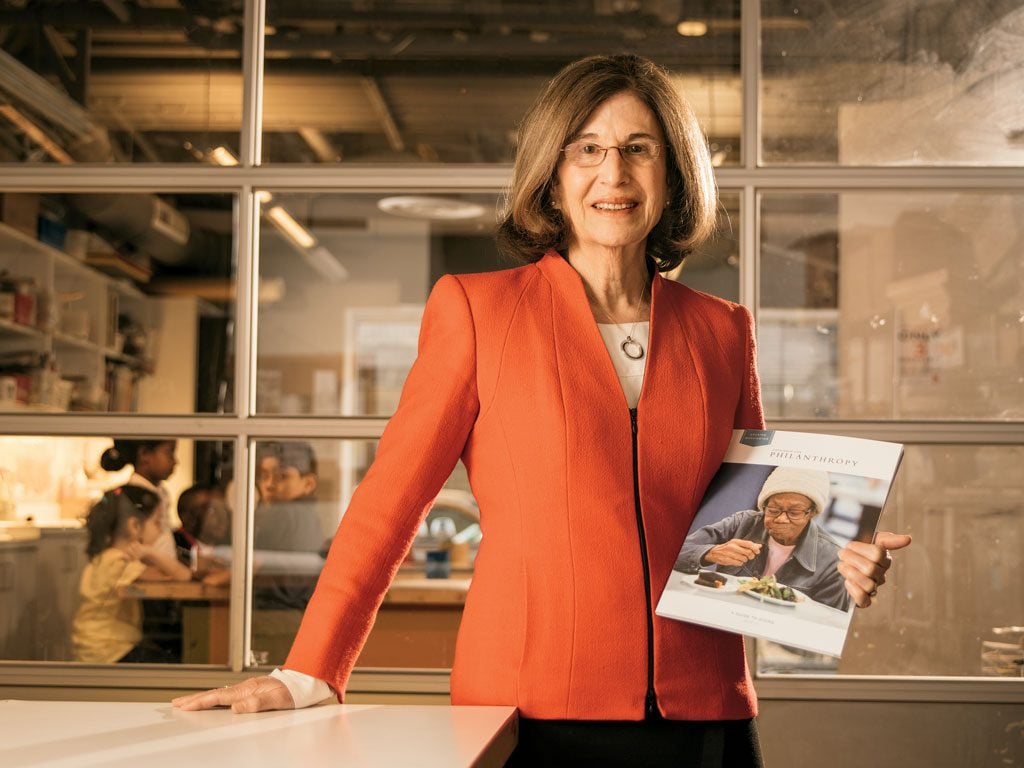 Barbara Harman is a matchmaker. She introduces prospective donors to less well-known nonprofits that need support through the Catalogue for Philanthropy. Its charities, which must have annual bud-gets below $3 million, have been vetted by experts who verify the groups' needs, cost-effectiveness, and financial transparency. "The Catalogue has been a lifesaver for some of the region's best charitable organizations," says former Washington Post publisher Don Graham.
Since Harman created it in 2003, more than $34.5 million has gone to groups profiled in its pages and on the website. Harman was a professor when she decided she wanted to do more. She approached her father, philanthropist Sidney Harman, and proposed herself as a candidate to run the family's foundation. Her first assignment to her-self: learn the city, the nonprofit community, and how to make an impact. She produced the first Catalogue in 2003; it raised a half million dollars. In 2006, the Harman Foundation spun it off as an independent public charity. It now raises $4 million–plus annually. "People want to give where they live," she says. "It's a way to do something for the common good."
William Whitaker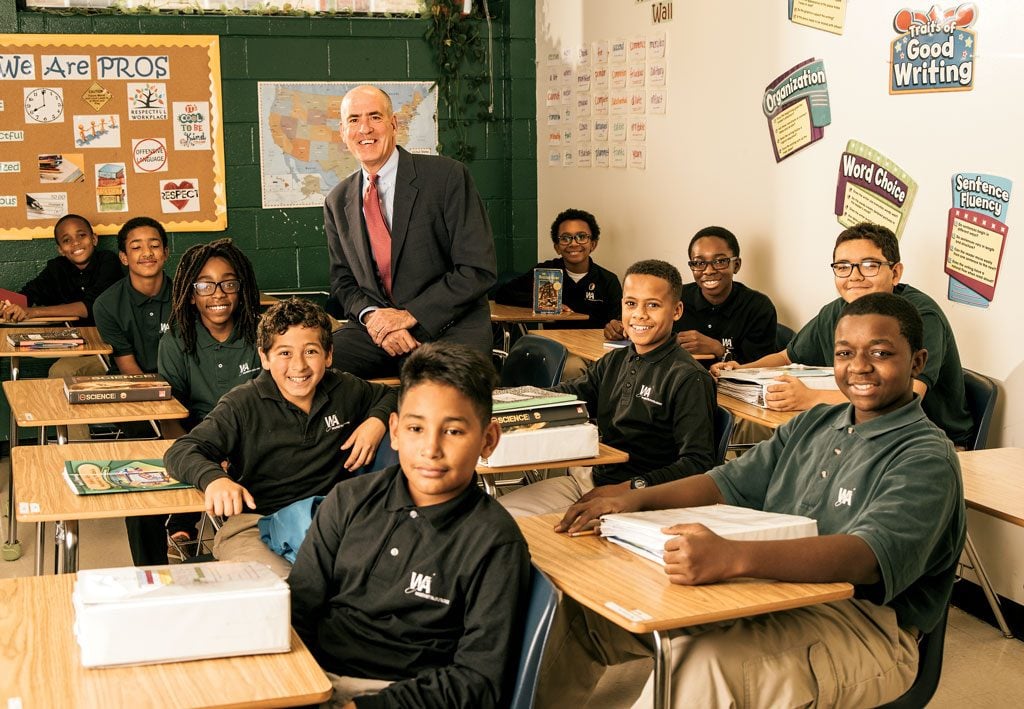 Sixteen years ago, local Jesuit leaders decided they wanted to do more to change lives in DC's poorest wards. They came up with creating a boys' middle school that would wrap its arms around students with free tuition, longer school days, an extended school year, three meals daily, and emotional support. Bill Whitaker, then basketball coach and director of admissions and financial aid at Gonzaga, became founding president of the new Washington Jesuit Academy. Among the schools interested in recruiting Coach Whitaker was the Naval Academy; he chose instead to help change the lives of a smaller group of boys in need.
The Washington Jesuit Academy has fifth through eighth grades, with 27 students per grade. "We wanted to make sure we were addressing the cycle of poverty one child at a time," Whitaker says. His commitment extends to getting students into the city's top independent high schools and supporting them as they move forward. Blair Meek was a fifth-grader from Prince George's County in 2003 when he applied to WJA. "Problems at home combined with bullying at school led me down a road that would have been a path to self-destruction," Meek says. "At WJA, I met teachers who had a love of education like nothing I'd experienced. That they could do this was a testament to Mr. Whitaker's vision and leadership." Meek graduated from Georgetown in 2014. Says Whitaker: "No one is in education for thanks. The stories of the young men who come back tell what success is."
This article originally appeared in the January 2017 issue of Washingtonian.