Conosci initially opened as a "crudo bar" tucked inside Italian restaurant Alta Strada. The hidden dining room (no sign out front or street entrance) specialized in tasting menus made up almost entirely out raw fish preparations as well as several a la carte dishes.
But with new chef George Rodrigues, Conosci is shaking things up a bit. For starters, it's no longer calling itself a crudo bar. While, yes, there are still several raw fish dishes, the menu has expanded to include other meat, seafood, and vegetarian fare. Conosci has also ditched its a la carte offerings in favor of three tasting menus: five courses for $45, nine for $85, 13 or $135. Extra dishes can be added to any of the prix-fixe offerings for an additional $10 each, and entire meals can be customized to accommodate vegetarian or gluten-free diets.
"If I said to you, 'We're going to go out for sushi tonight,' that sounds like dinner, right?," restaurateur Michael Schlow says. "But if I say we're going to go out for crudo it sounds like snacks and some appetizers. And so, it wasn't resonating."
Rodrigues comes to Conosci from sister restaurant Tico (where he remains executive chef). He started working for Schlow as a sous chef at the first Tico location in Boston then worked his way up to running the kitchen and opening the DC outpost.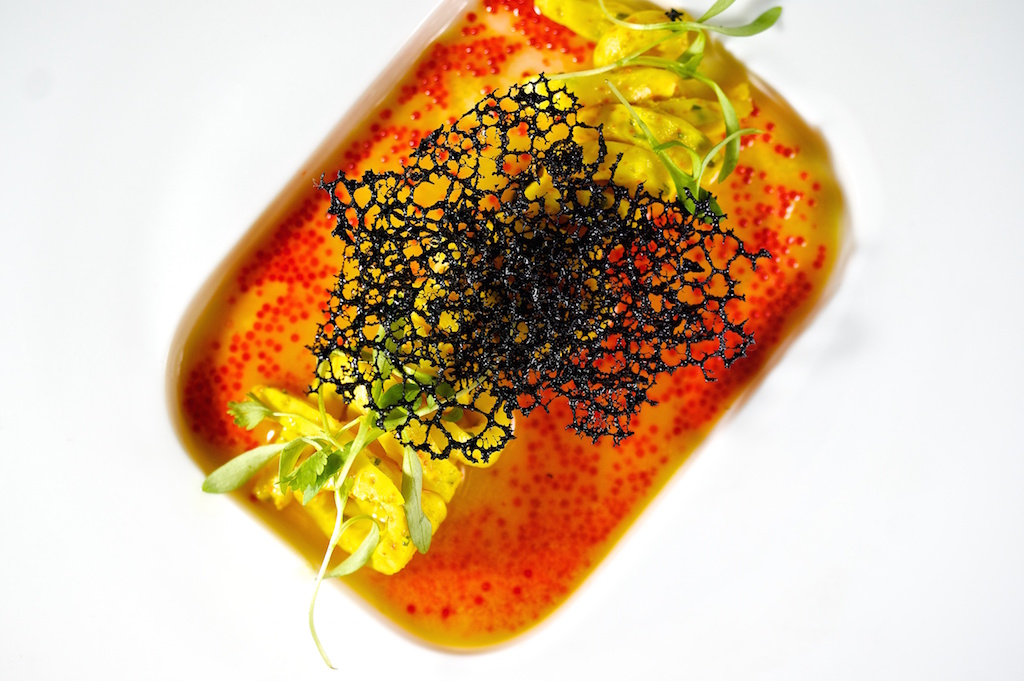 Rodrigues' menu draws inspiration from his Brazilian upbringing and world travels. "I'm always trying to make one of the ingredients something that you might never have seen before or tried," he says.
Among his new dishes: a salad with hearts of palm and blood oranges; pork belly with pickled persimmon, broccoli, and chicharron; and scallop "noodles" with tobiko fish roe, fermented yucca juice, and a squid-ink tuile.
"Texturally, it's this incredibly interesting dish," Schlow says of that last one. "You get this pop [from the fish eggs] with the broth, and then the soft noodle, and then the crunchy black tuile." The fermented yucca juice adds a slight acidity without the punch of, say, kimchi or fish sauce.
Another dish consists of miso-cured Kusshi oysters with a pear-hibiscus-sake syrup and a touch of wasabi cream. It's served on a bed of hay with dried ice.
"It looks like the oysters are floating in the clouds," Rodrigues says.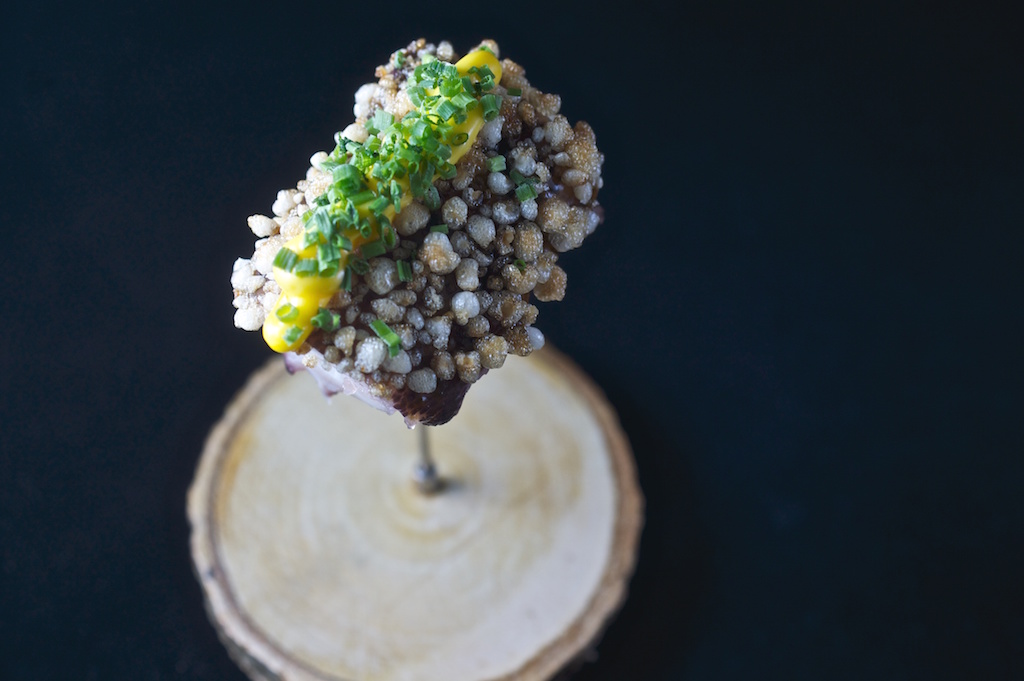 One of the big obstacles for Rodriques with the new menu is Conosci's tiny kitchen: two induction burners, two toaster ovens, and a rice cooker. (The limited equipment helps explain the restaurant's initial crudo focus.)
"How am I going to do this?," Rodrigues first thought of the setup. Almost all of his initial ideas required a stovetop with a hood. But ultimately, he says the constraints forced him to be more creative: "All those things that I saw as a barrier for me to achieve what I need actually became an inspiration."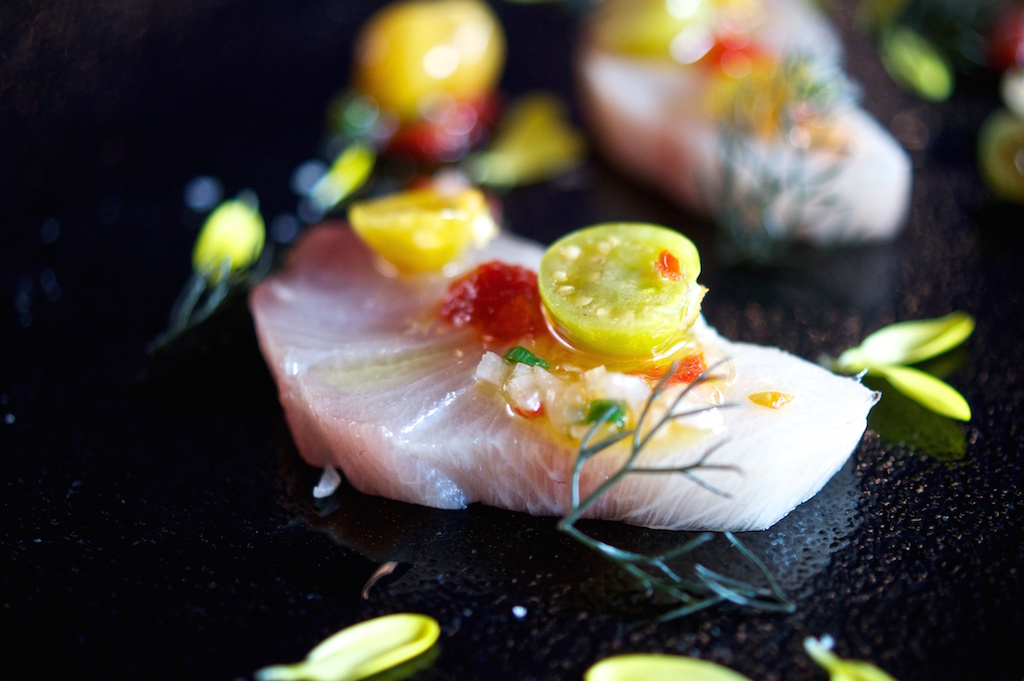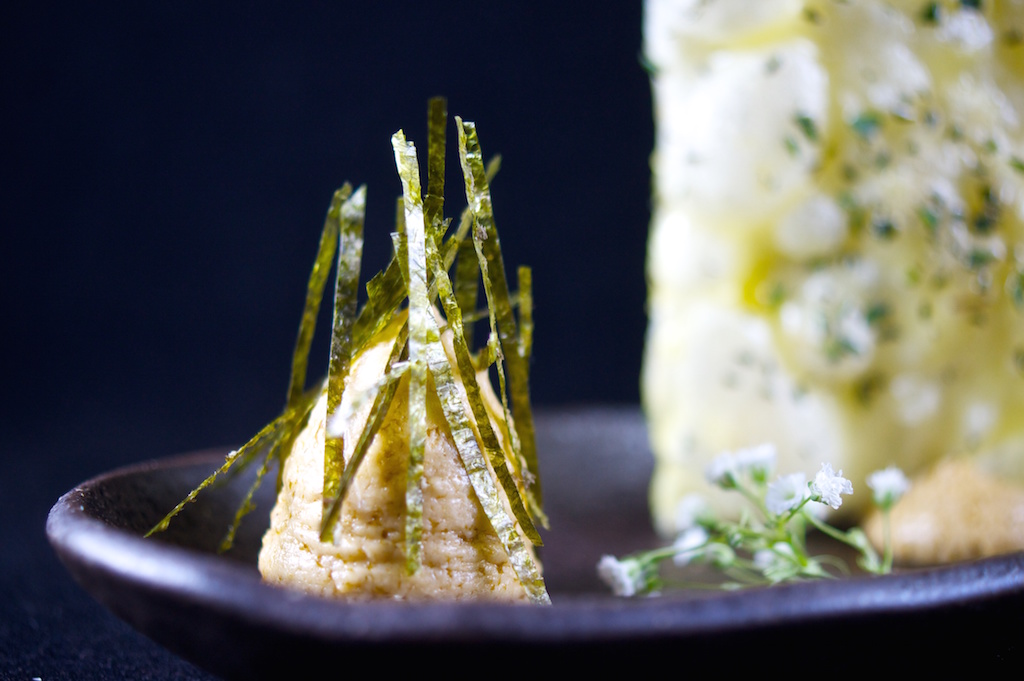 CORRECTION: This story initially stated that George Rodrigues is the former chef of Tico. He remains chef at Tico in addition to his new position at Conosci.
Conosci. 465 K St., NW; 202-629-4662.