The intimate space neighboring Alta Strada in Mt. Vernon Triangle once housed a globetrotting string of pop-ups from Michael Schlow. Now the restaurateur is ready to lay down roots with Nama, a 32-seat Japanese restaurant led by chef Handry Tjan, who made a name for himself at Sushiko and its luxe tasting counter, Kobo. The sushi spot opens Thursday for dinner. 
"It's a small restaurant so this is like his studio, this will be like his atelier," says Schlow. "The idea is that he can have some fun here, get to really know the guests."
The limited kitchen (no ovens or burners) is an exercise in culinary creativity. The space has already proven adaptable to crudos and sushi, having housed the raw bar Conosci and hosted a preview for Adachi, Schlow's Detroit-area omakase spot. Nama steps up to the challenge with a menu shaped around two induction burners, a toaster oven, and rice warmers. Patrons can order from a menu of classic nigiri and rolls, or izakaya-style small plates like rock shrimp tempura and an indulgent kobe beef slider with melted parmesan, brown butter, and truffle. Those who booked Tjan's modern omakase tasting at Kobo might want to try the chef's selection here, offered at two price points ($45 and $85).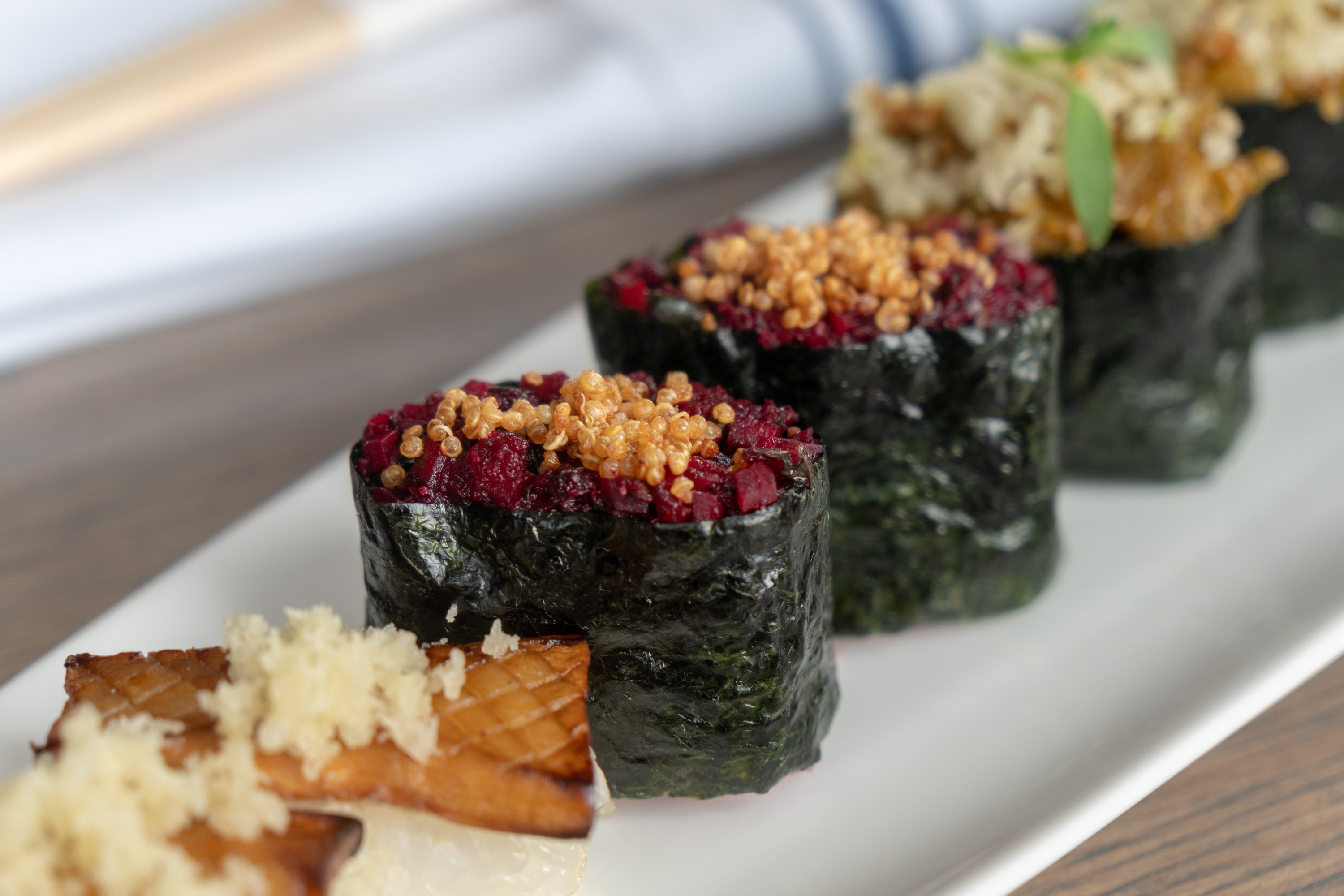 Schlow is most excited about the vegetarian nigiri, an effort to elevate what he feels is often treated as an afterthought (so no, you won't just find avocado-cucumber rolls). A royal trumpet mushroom is cut and notched to embody the texture of a rich fish. Diced beets are topped with spicy crispy quinoa for flavor an crunch.
Schlow Restaurant Group's pastry chef, Alex Levin, crafts sweet bites like cake pops, matcha cheesecake, and sesame gelato for dessert. Though there's only one dining bar, the restaurant will serve Japanese beers, a selection of sake, and playful cocktails like a Japanese spin on a whiskey sour. 
"I think the prize seats are going to be right up here at the counter with the guys," says Schlow. "We didn't do traditional sushi cases so you could really have a connection with them. You're not sitting below, looking up at your sushi chef and into a thing of fish."
Patrons will want to take in their surroundings. Though the space's dining themes have changed over the years, the jewel-like room with its dozens of candles and chandeliers still calls to mind a date or friends night destination.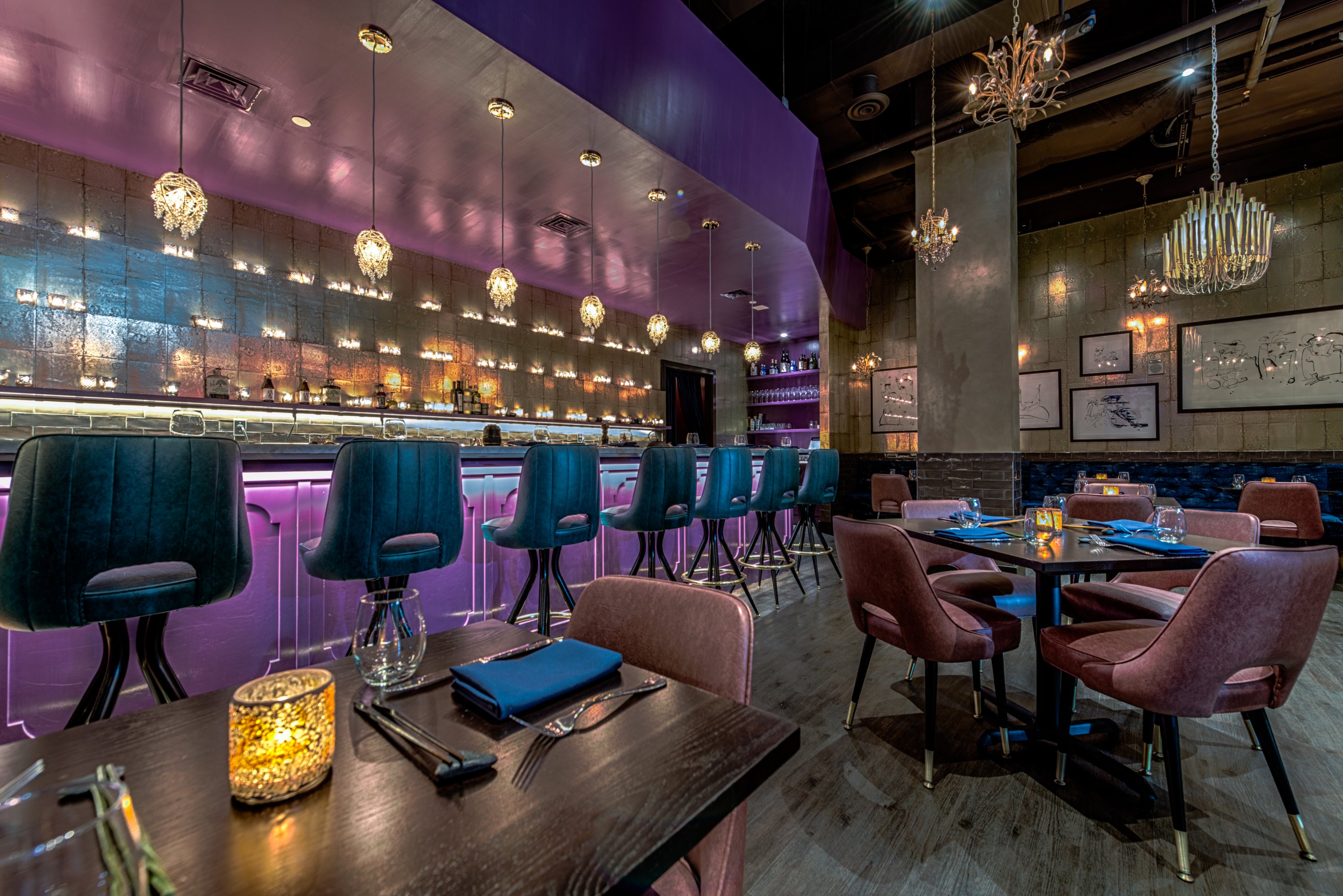 For his sixth DC-area restaurant, Schlow drew inspiration from his own regular sushi nights with his 13 year-old daughter. He imagines a place that could become a tradition.
"Our date night is we go for sushi and we have a great restaurant on our street,"says Schlow, who's based in Boston. "I guess in some ways, my hope is that Nama becomes like that for this neighborhood." 
Nama. 465 K Street, NW. Open Sunday to Thursday from 5 to 10 PM, and Friday to Saturday from 5 to 11 PM.