1. Snow shoeing Trudge through slush in a kicky rain boot; $195 at loefflerrandall.com.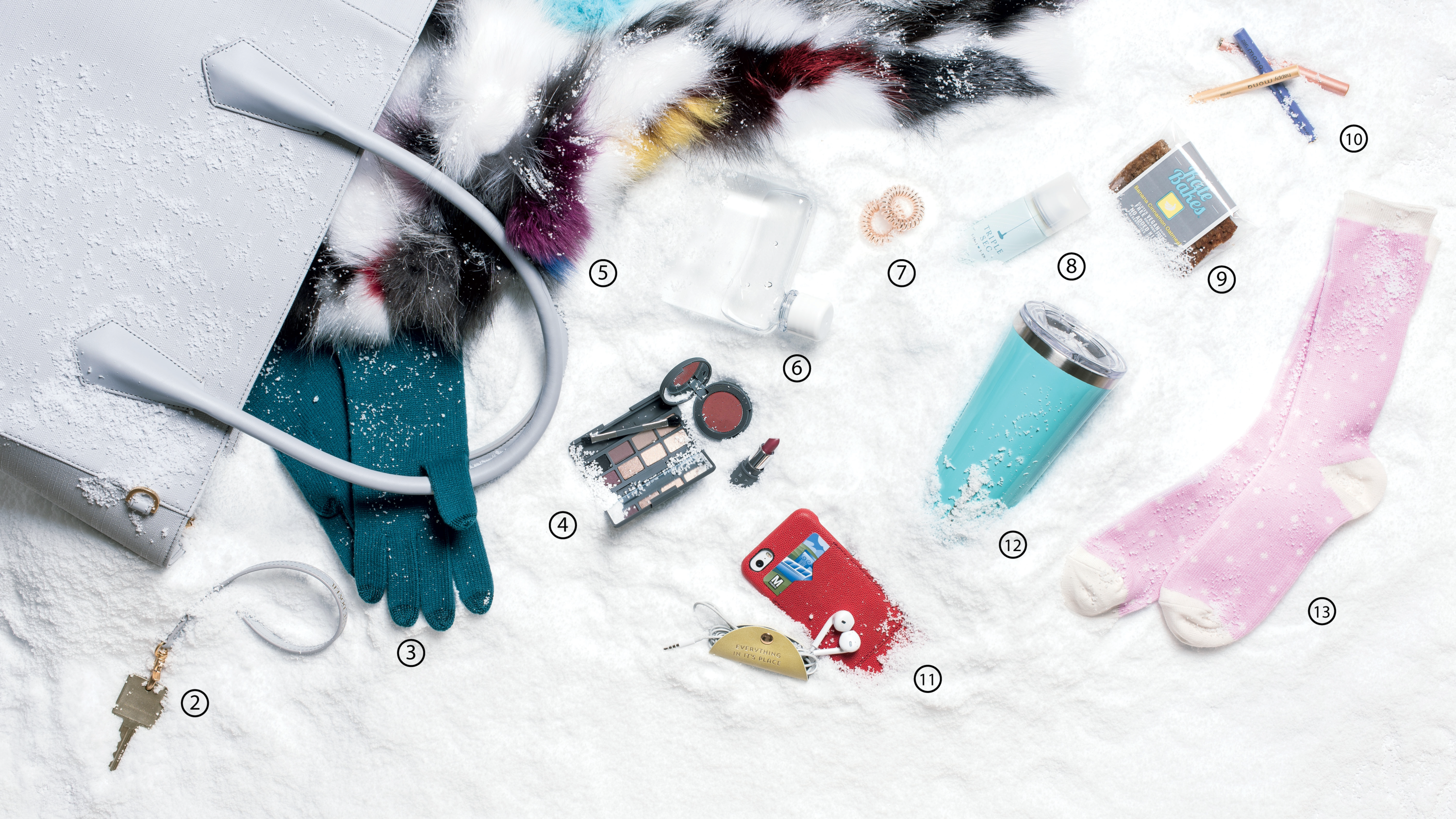 2. This coated-canvas tote features a padded laptop sleeve, thermos holder, and built-in key chain; $265 at dagnedover.com.
3. These gloves have touchscreen-friendly fabric on every fingertip; $29 at echodesign.com.
4. Miniature makeup that's the perfect size for your purse; $10 to $100 at stowawaycosmetics.com.
5. Pologeorgis's fox-fur stole is a luxe way to keep warm; $395 at Saks Fifth Avenue (Tysons Galleria).
6. A rectangular water bottle keeps you hydrated—and stacks neatly next to work documents in your bag; $26 at memobottle.com.
7.  Invisibobbles hold hair back during harsh winds without denting your style; $8 for three at Sephora.
8. Take on hat head with a portable volumizing and texturizing spray. Triple Sec 3-in-1, $13 at Drybar.
9. Combat hunger pains with a made-in-DC, gluten-free energy bar (in flavors such as French toast and chocolate coffee); $39 for 12 at katebakesbars.com.
10. Breathe in calming essential oils with an aromatherapy diffuser; $20 each at monq.com.
11. Commuter essentials no matter the season: a phone case with an easy-access farecard slot ($30 at J. Crew) and a handy headphone holder ($8 for two at crgibson.com).
12. This triple-insulated tumbler comes in eight shades bright enough to fend off winter blues; $25 at corkcicle.com.
13. Trouser-length socks block the dreaded air gap between boot and skin; $12.50 for similar styles at J. Crew.
This article originally appeared in the February 2017 issue of Washingtonian.